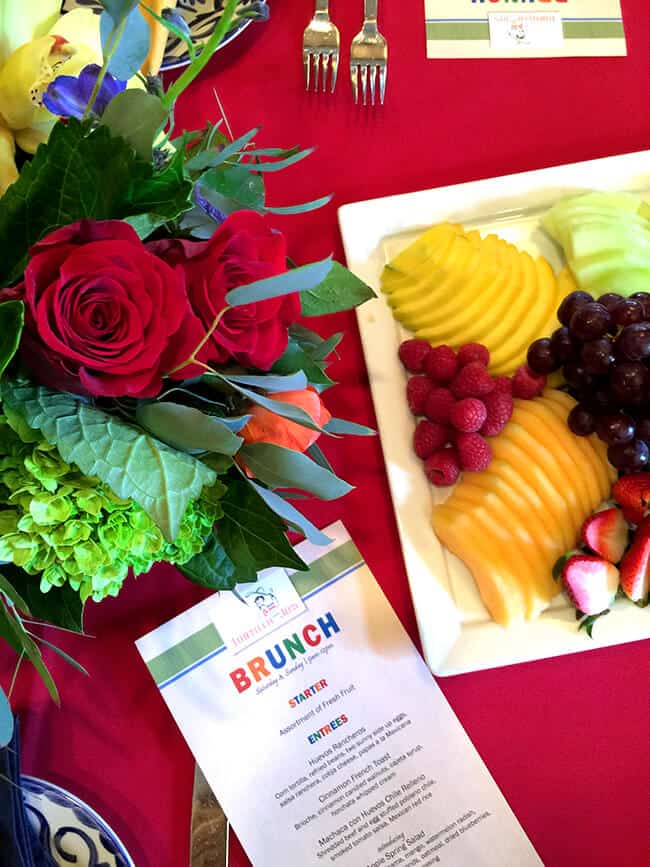 for us, weekends are a celebration of food. while we most often go out to lunch or dinner, it is always a treat to be able to change it up and go out for brunch. for me, brunch is the perfect meal. you still get the sweet and yummy of breakfast with a helping of savory lunch.
a couple of weekends ago, the hubby and i had a delicious brunch at Tortilla Jo's in Downtown Disney in Anaheim. celebrating the culinary heritage of Mexico, Tortilla Jo's has south-of-the-border Mexican cuisine, tableside guacamole, and refreshing drinks to satisfy anyone. its' vibrant spirit and modern pueblo atmosphere make dining at Tortilla Jo's an experience not to be missed for Mexican food lovers.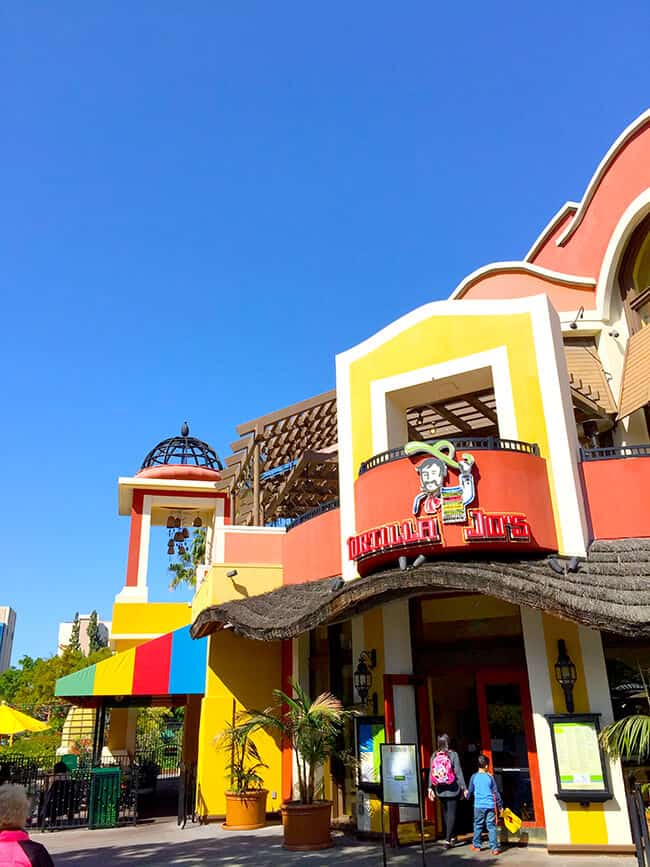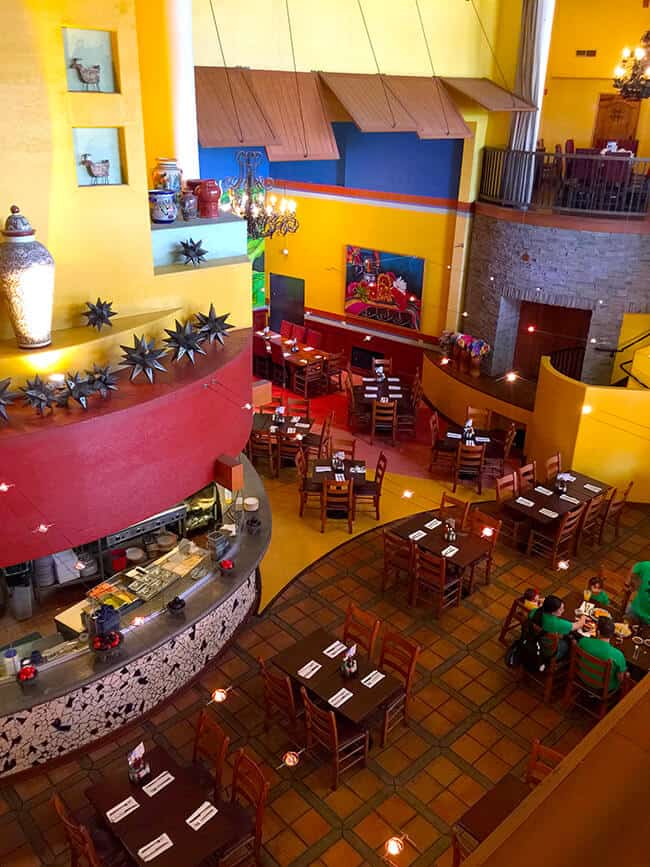 brunch at Tortilla Jo's was awesome. i love Mexican food, so this is my favorite kind of brunch. there was a little bit of everything to enjoy on the weekend brunch menu. my favorite was this fresh, vibrant Apple Spring Salad with mango, apples, watermelon radish, jicama, spinach, oatmeal and dried blueberries. it was perfectly dressed and seasoned. but this was just the beginning...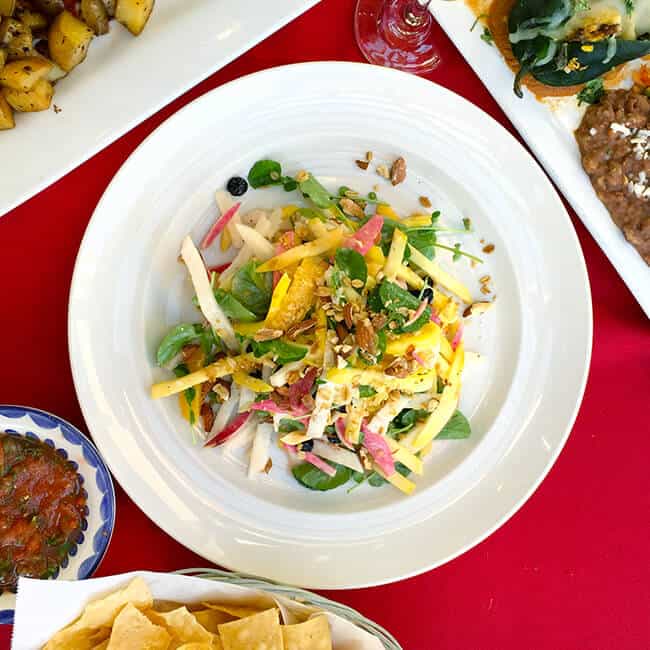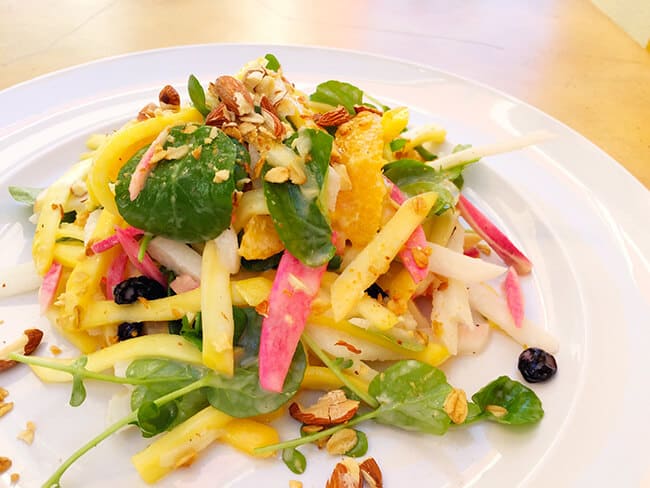 there are many entrees to choice for brunch at Tortilla Jo's, and don't forget about the table side guacamole and bottomless mimosas that can be served at you meal. and your table will also be refilled with freshly made tortilla chips and salsa.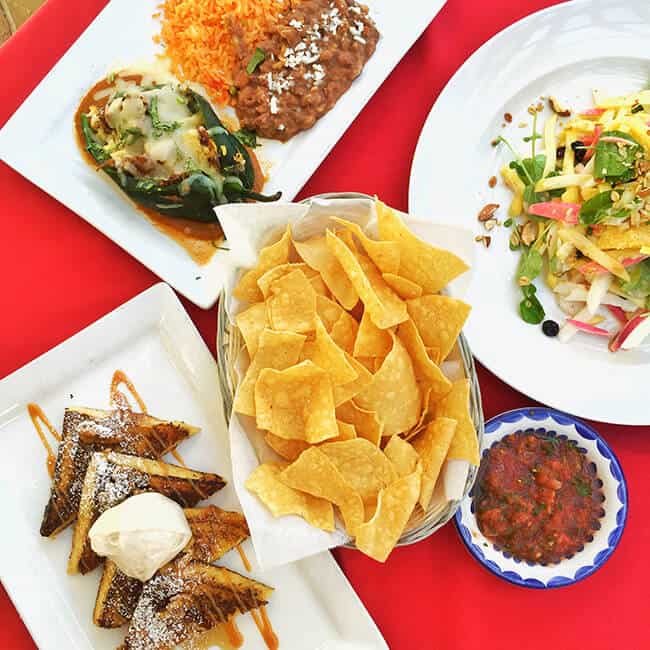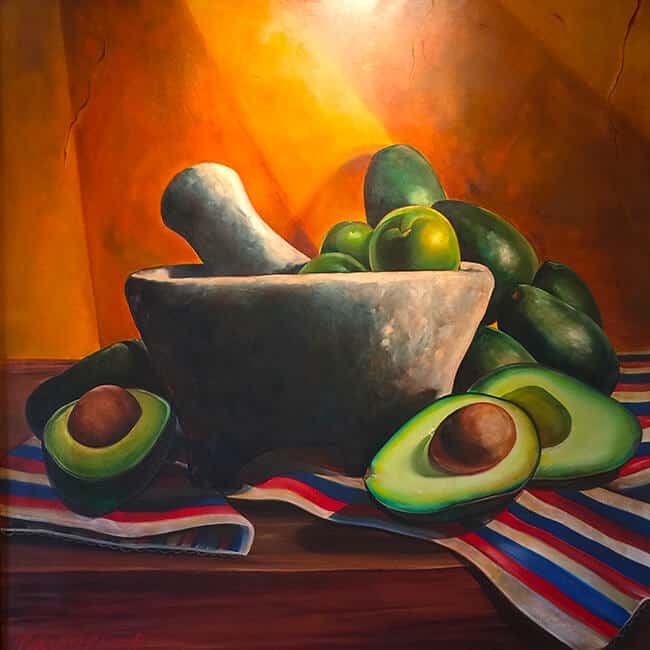 here are a few of the menu items that we enjoyed during our brunch. Huevos Rancheros – corn tortilla, refried beans, two sunny side up eggs, salsa ranchera, cotija cheese, served with papas a la Mexicana, Machaca con Huevos Chile Relleno – shredded beef and egg stuffed poblano chile, smoked tomato salsa, served with Mexican rice and refried beans, and ahhhhh! Cinnamon French Toast – brioche, cinnamon, candied walnuts, cajeta syrup, horchata whipped cream. soooooo good!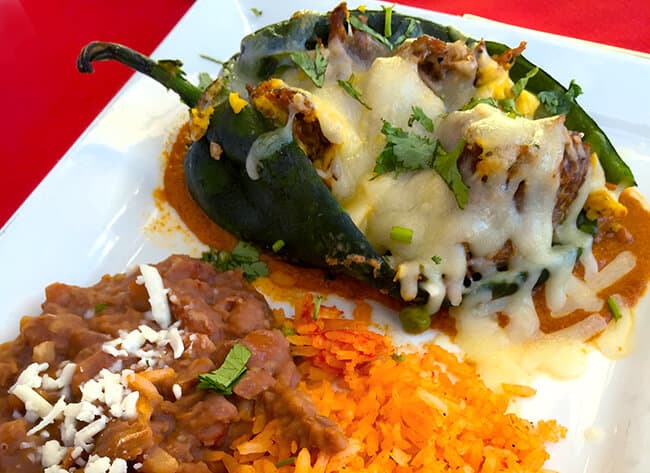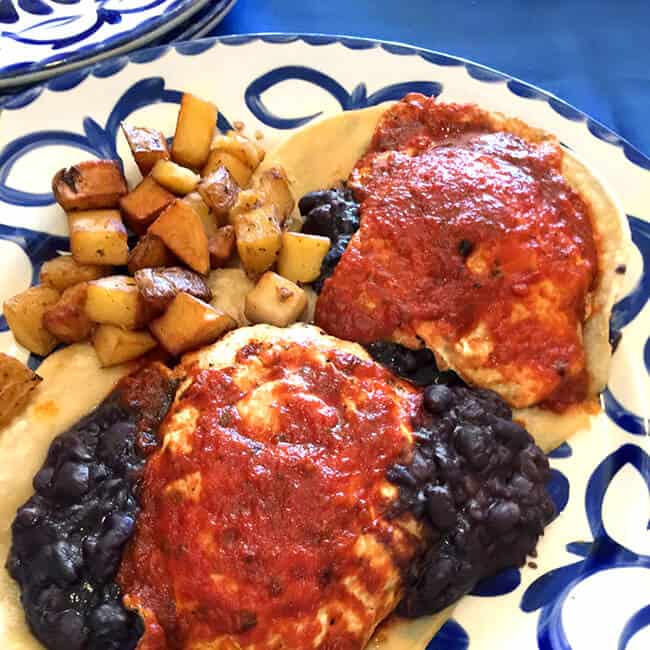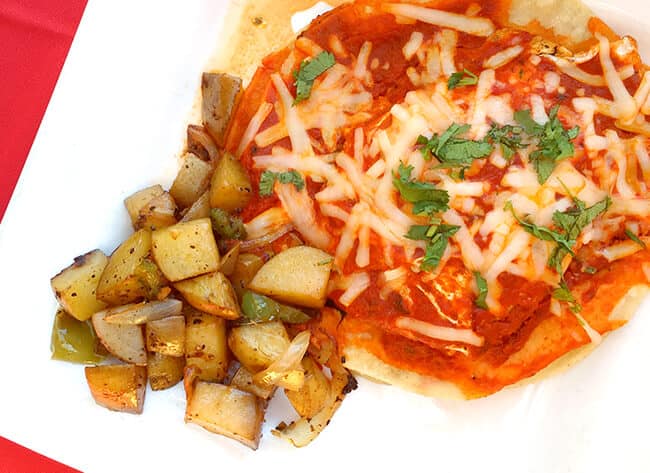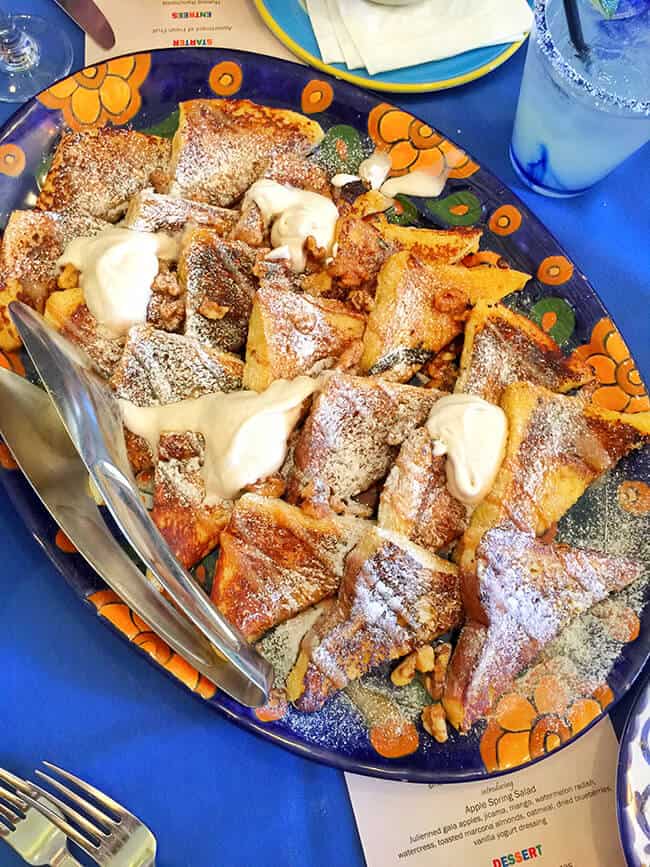 and besides the wonderful food that i had seconds and thirds of, the decor is bright and colorful and just makes you feel happy!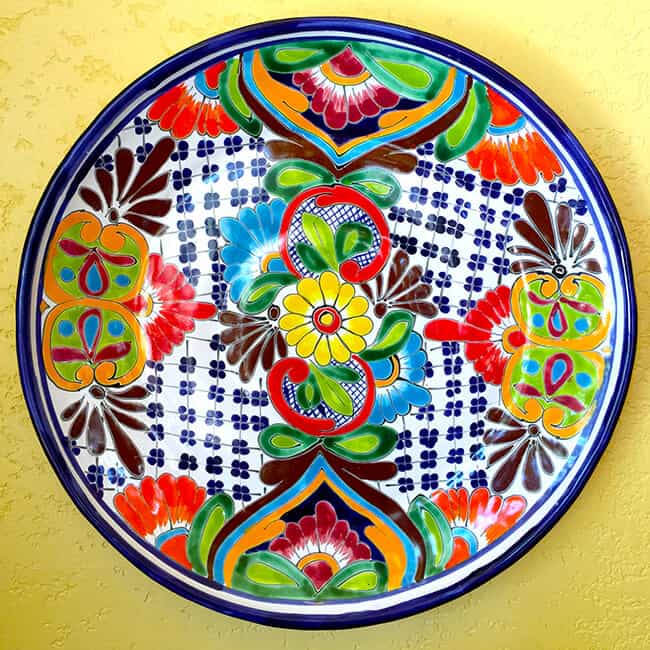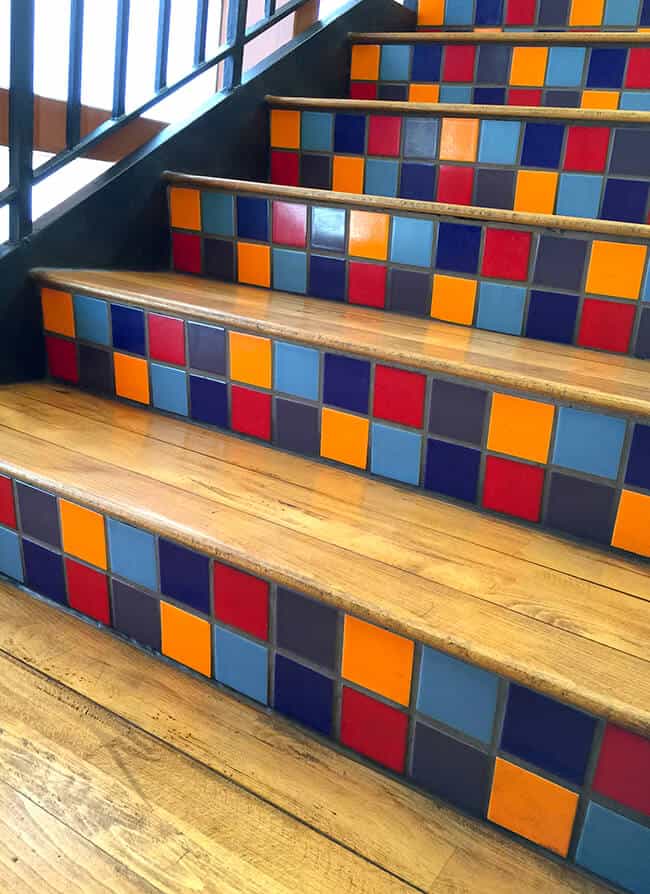 be sure to end your brunch with a sweet dessert. from churros en bolsa to deep fried ice cream to coconut flan to postre de manzana, you didn't have to ask me twice to have a little dessert to top of my lovely brunch.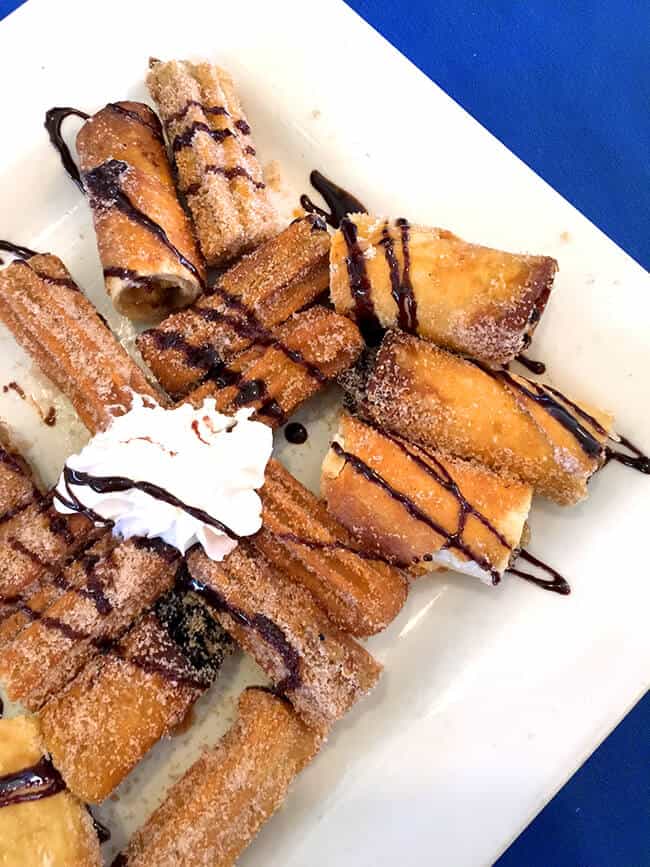 it's always fun to find a new restaurant that you can enjoy brunch at. i can't imagine a better way to spend the morning – good food and good company. next time you are in Downtown Disney or want to have a south of the border inspired brunch, head over to Tortilla Jo's. the menu is online, and there are also kids meal options available, as Tortilla Jo's is definitely family friendly.