This is a sponsored post.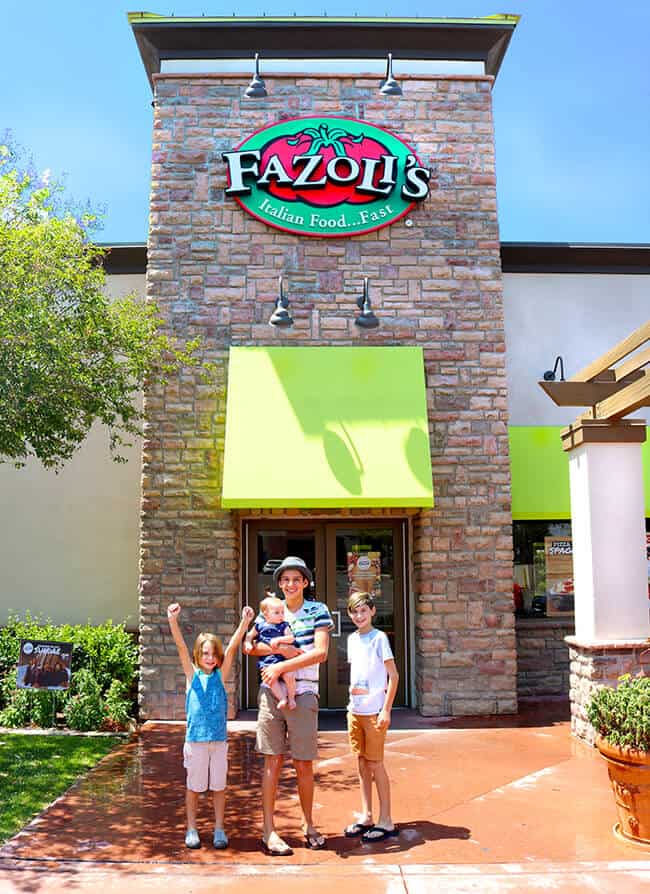 The first time i heard of Fazoli's® was a couple of weeks ago. I'm always looking for great family-friendly restaurants in Southern California to share with my readers, and after reading about Fazoli's, i thought i should take the family and give it a try. Fazoli's is Italian food....fast! and i wasn't sure what to expect until got there. what most interested me, was that as of June 19th, they've changed things at their restaurants to remove all artificial ingredients from the entire menu. this being part of the 0% Artificial 100% Delicious Naturally Italian initiative. i knew i had to check it out!
so we packed up the family and headed over to have dinner at Fazoli's®. my kids love eating out but we only have "take-out night" once a week. and since we only go once a week, i need to make sure the food is good!
right away we noticed the daily deals. the prices were awesome...which for us is an extra bonus, especially now that we have 6 mouths to feed. we always appreciate a good value.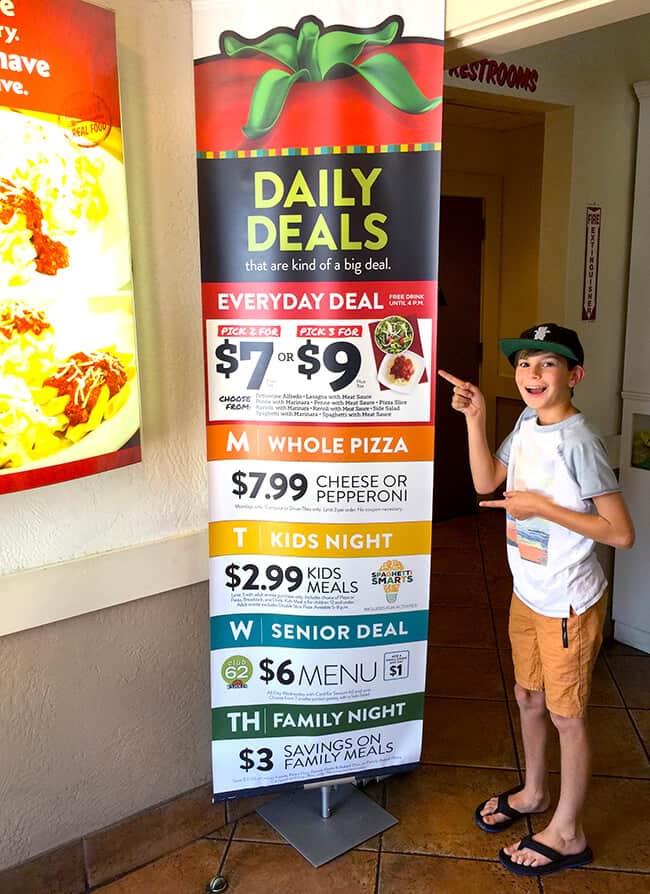 there a 3 top things that my family does when going out to dinner. first of all, they argue. no one agrees on a single place, they always want to go to different restaurant. next, they whine. there's always someone that doesn't want to go where the rest of the family decides to go. finally, there is always that one kid that's mad. they sit there angry that they didn't get to go to the restaurant of their choice. UGH!!!! this is another reason why we don't go out a lot. however, i knew Fazoli's® would be different. all my kids like Italian food, so i was pretty sure everyone would be happy at this dinner. WIN WIN for mom and dad, because we both like Italian food too.
and this was just the case! everyone was happy, no whining. we ordered our meal....we decided to get one of the family-style meals where you pick two entrees and also get a salad and unlimited breadsticks. that's right...unlimited breadsticks (when you dine-in). we also got an extra order of Fetticcini just because we wanted to try it. they brought the food out and everyone served themselves up a plate.
so what does Fazoli's® Italian Food....fast mean? that's what i was wondering.
well, that's just what it means….i would call Fazoli's® "Fast-Casual" since it's not a restaurant where you sit down and have waiters serve you the entire time. you order your food at the front of the restaurant, which then is brought out to you when it's ready. there's actually also a drive-thru where you can order from your car. so yes, the food is ready fast! not many places that have a drive-thru window have accomplished the significant milestone of clean food. especially not a chain store. way to go Fazoli's®.
knowing that a restaurant serves artificial ingredient free food matters to me because i want to make sure that my children aren't eating unnecessary chemicals in their food that could potentially cause problems in the future. there is no need for it, so if i can avoid it, i do. and Fazoli's works with almost 50 suppliers to guarantee that all their food....a total of 81 artificial ingredients, colors and preservatives were eliminated from the food menu.
Fazoli's® ended up being a hit with the family. good food. fast service. happy kids and happy parents. That's really what we look for when we add a restaurant to our favorites list. And Fazoli's® is the only brand that i know of, who offers an Italian dining experience for people who want a break from ordinary fast food, but without spending more. such a great value. plus we had leftovers!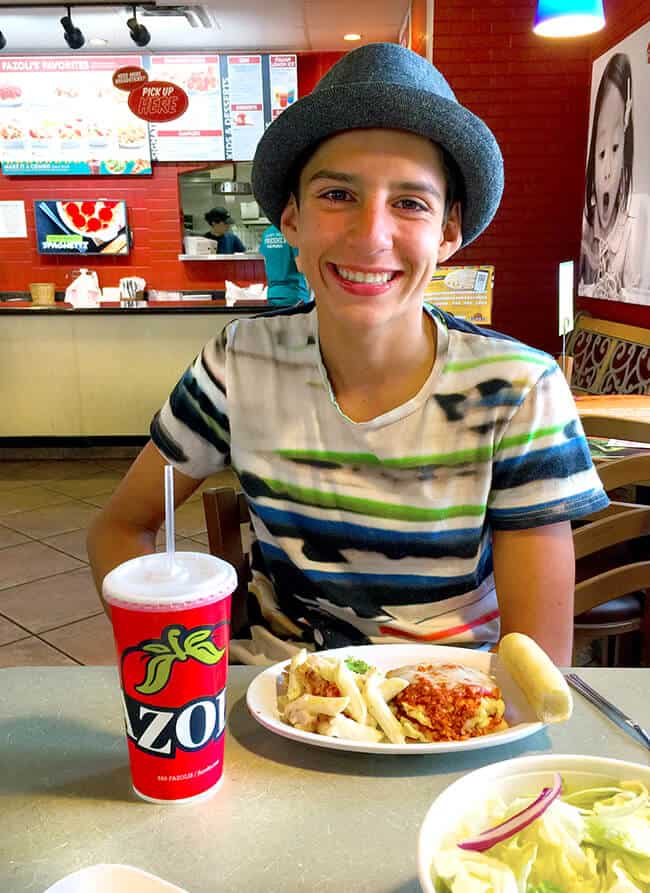 even baby Dani wanted to get in on the action. she tried to steal mommy's breadstick. yum yum
Fazoli's® is a great place for family-friendly dining in Southern California. we visited the one in Chino Hills which is just a few miles north of the OC.
$3 off Coupon to Fazoli's®
if you would like to check out Fazoli's, make sure to us this coupon for $3 off $10 or more at Fazoli's.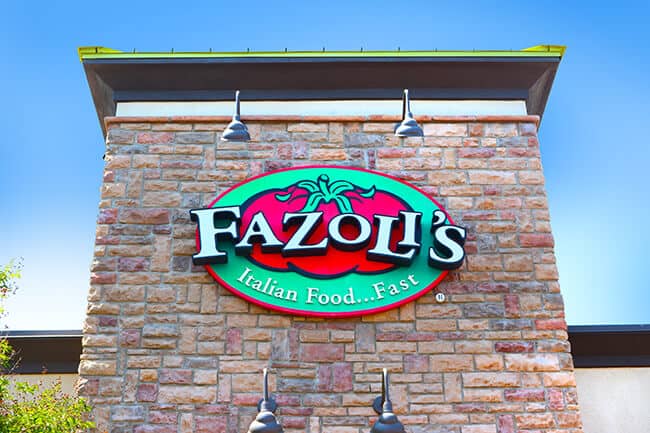 {Disclosure: This post is sponsored by Fazoli's. All thoughts and opinions are 100% my own.}
SaveSave
SaveSave
SaveSave
SaveSave
SaveSave
SaveSave
SaveSave