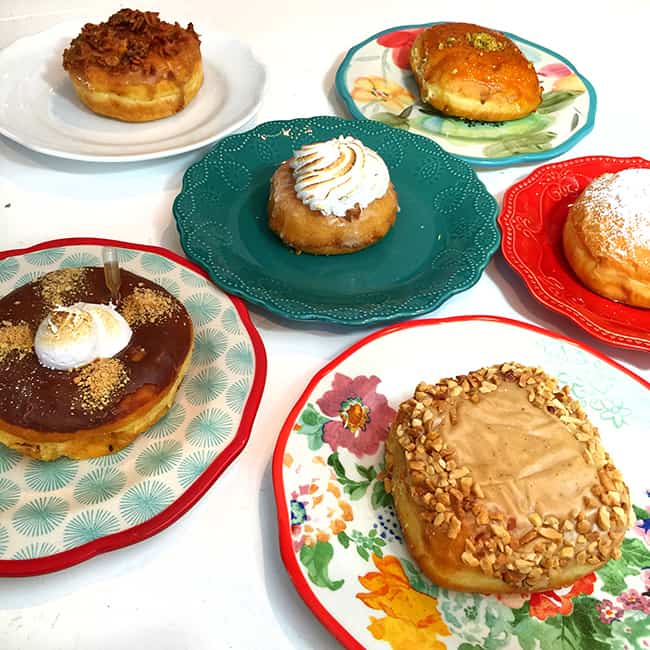 for that past few weeks, the boys and i have been staying low and hanging out at home. but we decided to get out one day after school, and check out one of Orange County' newest donut stores, Irvine-based poqet DONUTS. it's the first doughnut shop around here that offers costumers the chance to customize their very own doughnuts. we really liked the idea of this, so we knew we needed to try it out.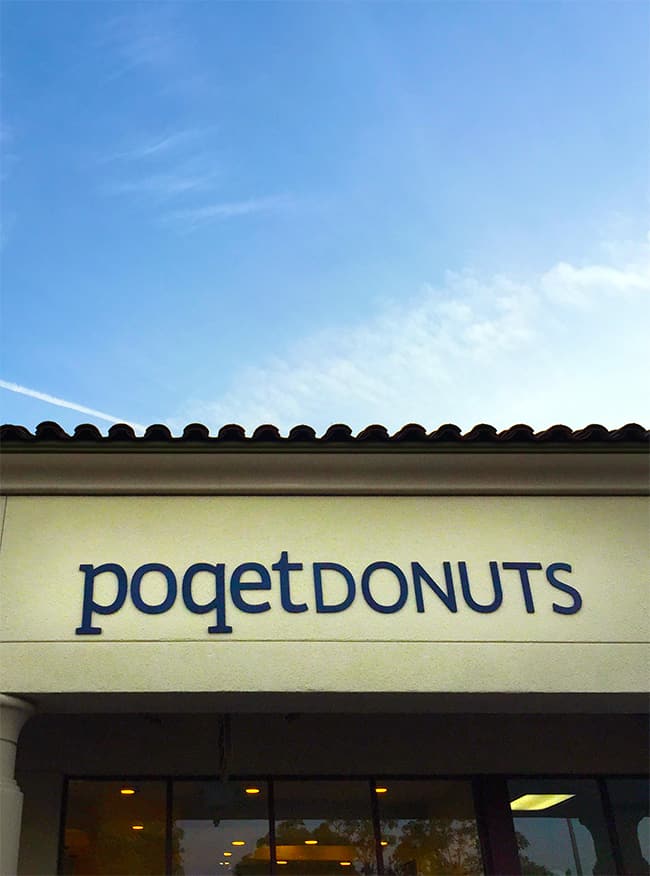 the name poqet, pronounced "pocket," is derived from a folklore story of two best friends who met on a park bench daily to share doughnuts, which were kept in their pockets. the story of these "pocket donut" friends is placed on the wall inside the shop to provide a simple explanation of the name's origins to guests.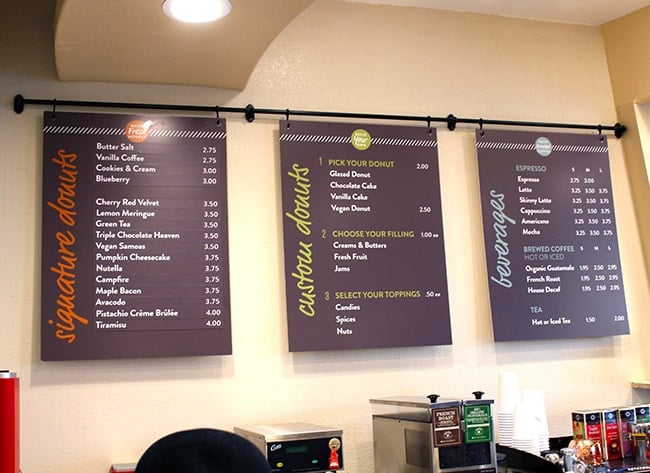 of course the boys we excited to find out how the whole process of "customizing your own donut" worked. you get to pick out a plain donut, there are a variety of choices. then you can choose to fill it with homemade vanilla bean custard or strawberry jelly....or not! next you choose the frosting. maple and strawberry were the boys' favorites.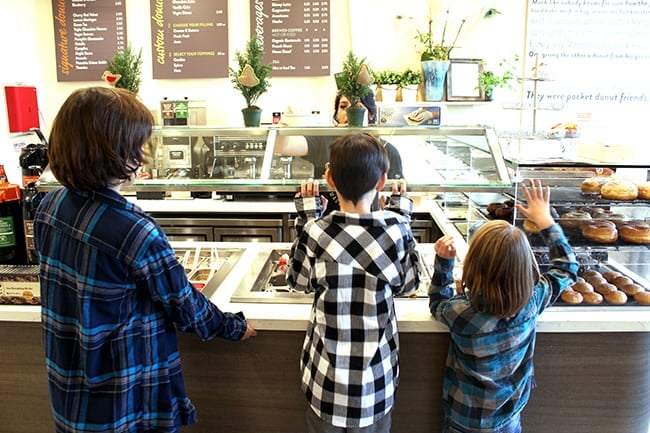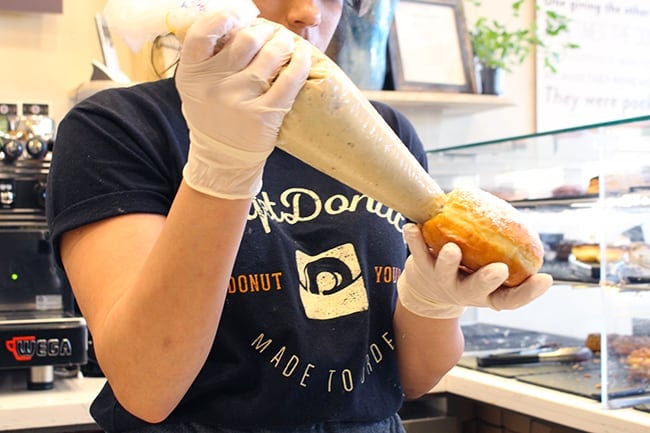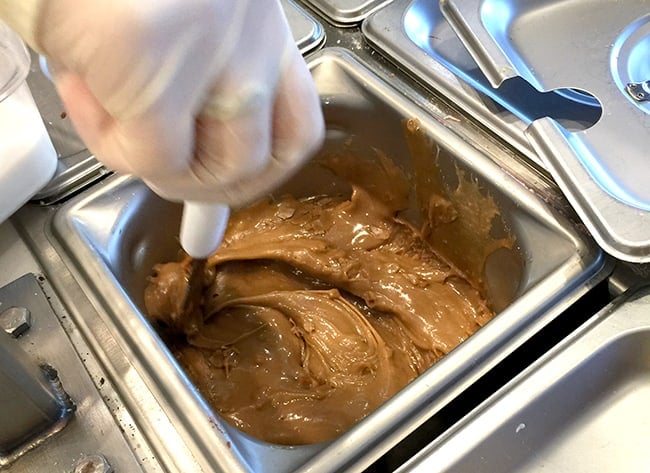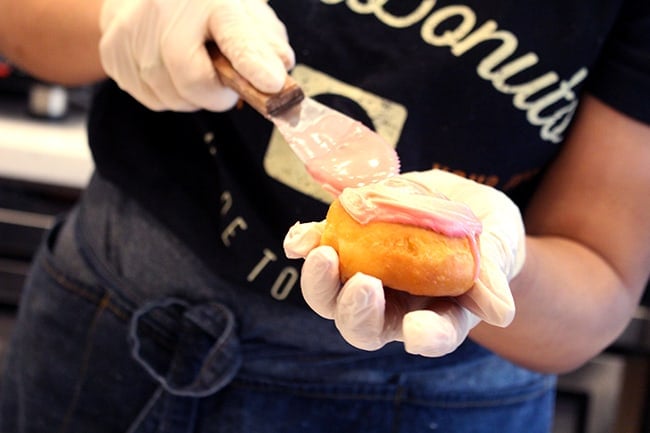 finally, you definitely need to top your donut. there are lots of toppings to choose – from chocolate shavings to nuts to sprinkles!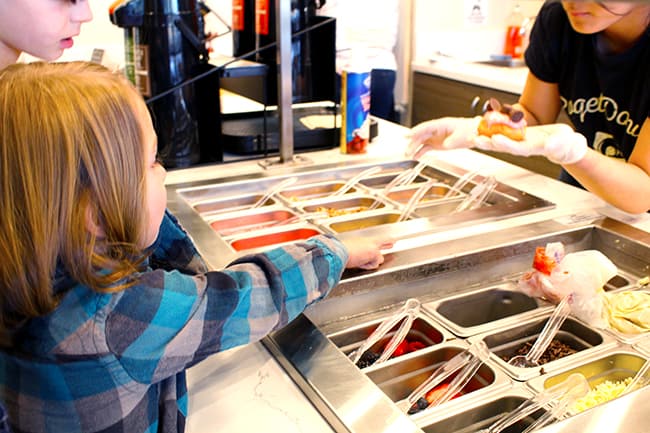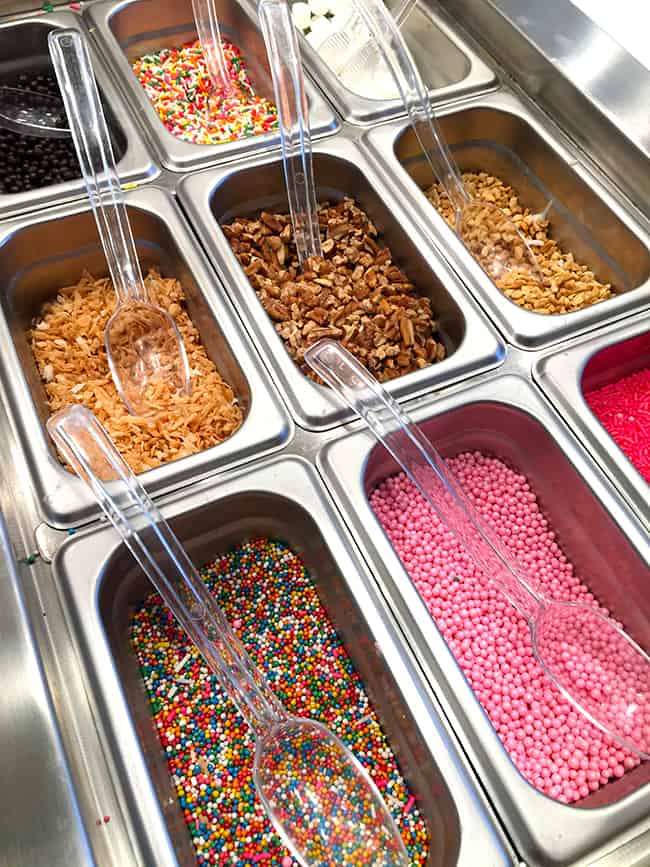 it was fun to taste the donut creations everyone made. all my boys thought it was pretty cool to get to customize a donut....even if i personally thought some of their choices were somewhat questionable....like strawberry frosting topped with peanut butter cups and marshmallows. if it makes them happy, LOL!!!
and, not only can you customize your own donut at poqet DONUTS, but you can also chose from some of their unique signature flavors that include fun combinations such as Peanut Butter & Jelly, Burnt Pistachio Creme Brûlée, Blueberry Cake, Pumpkin Spice, Nutella, Green Tea, Butter Salt, and special vegan options!
this blueberry cake donut is one of the favorites of customers that come to poquet DONUTS...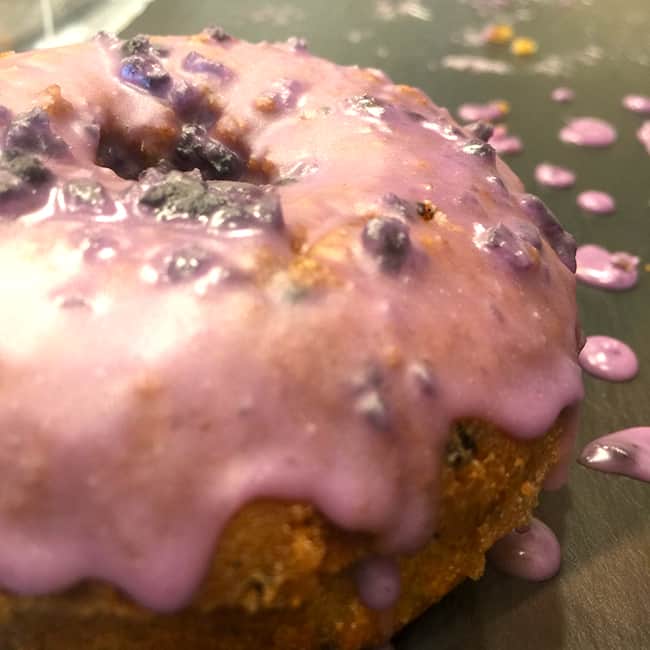 and it was a first of mine to try a cherry candy coated donut. very unique!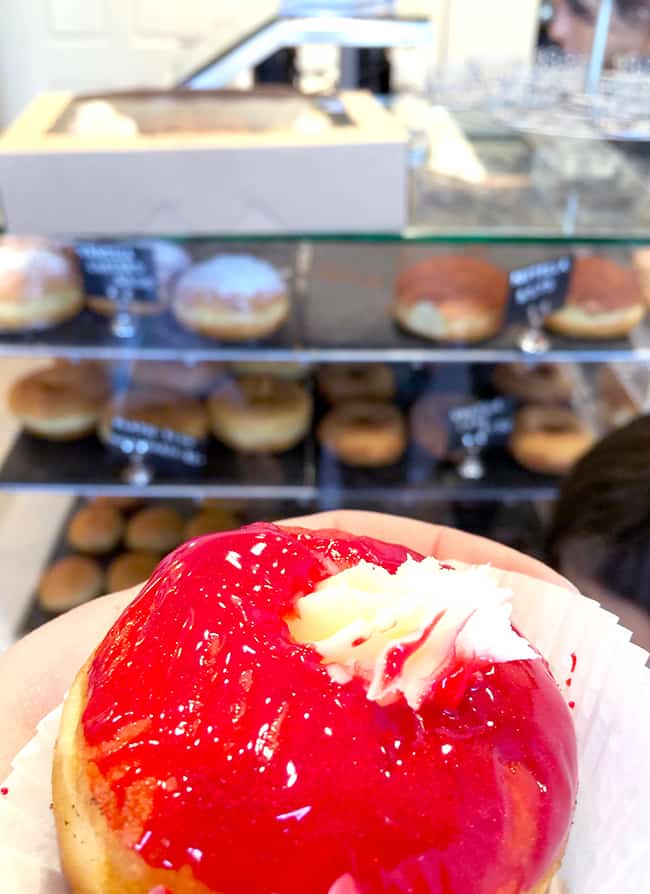 we couldn't leave without taking a box of these fun flavors home to dad.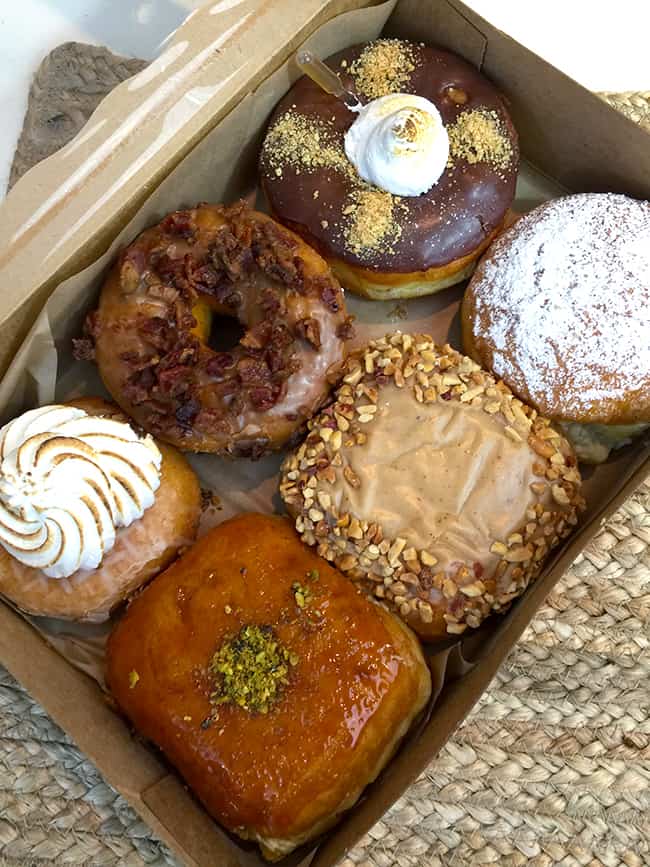 my favorite was the Burnt Pistacio Creme Brûlée....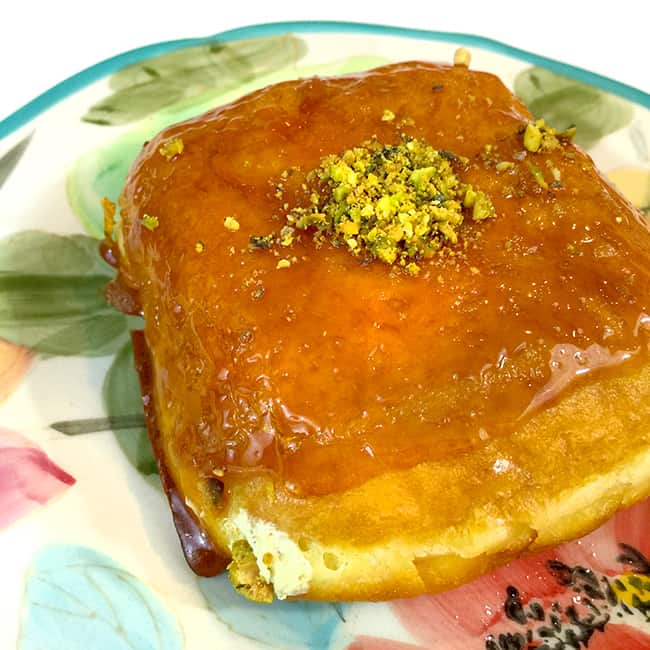 and the Lemon Meringue.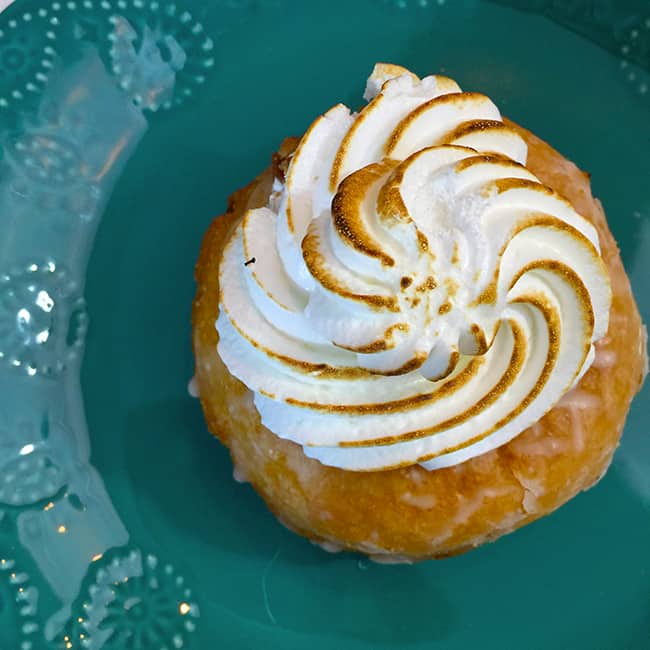 we also got a Peanut Butter & Jelly...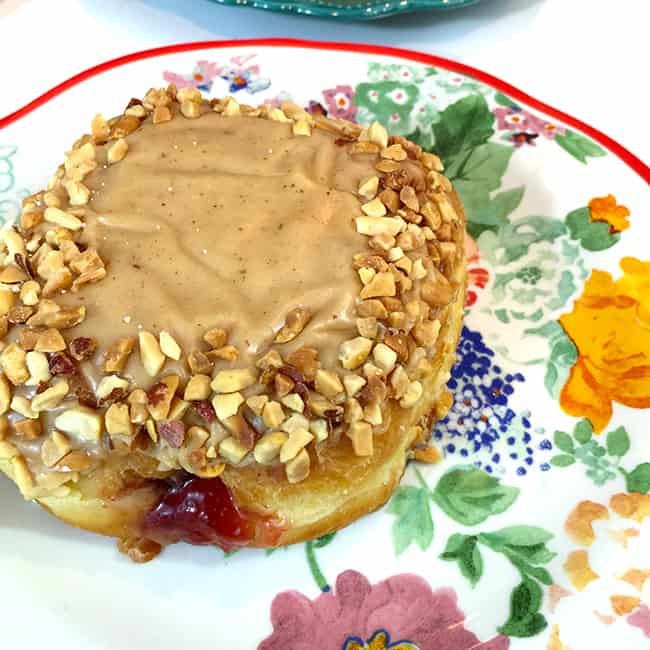 vanilla custard filled...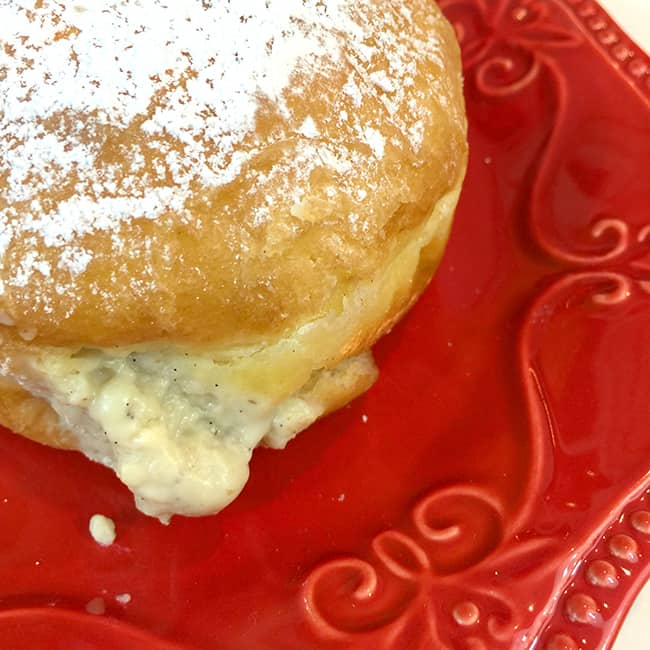 and a Campfire S'more Donut with a simple syrup drizzle.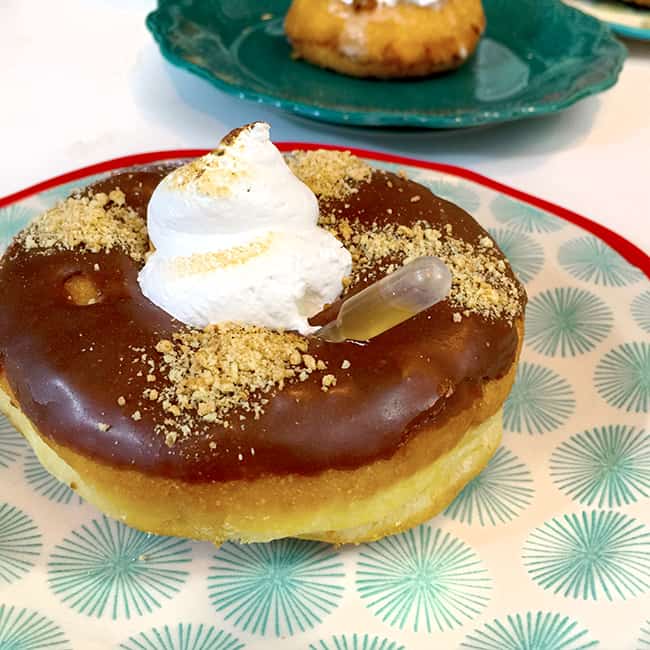 we enjoyed all the donuts after dinner and everyone had fun tasting them all. they were good and the combinations were fun. it was a fun experience, so that is what was best about our day getting donuts. if you wanna get some donuts at poquet DONUTS in Irvine, visit their website for more information and directions to their store.