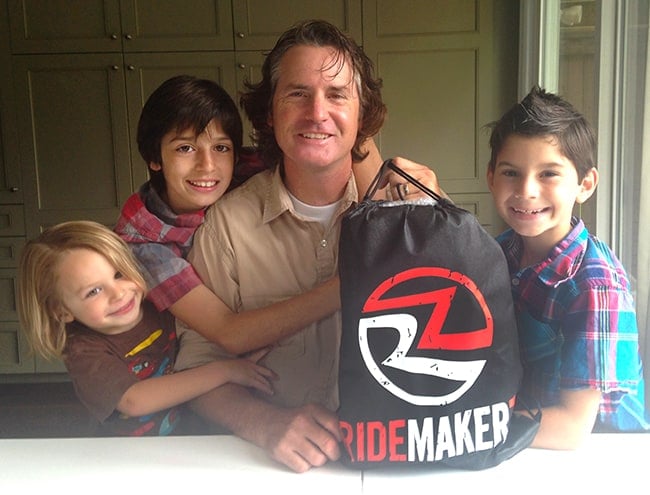 every year it seems like we struggle to figure out what to get dad for Father's Day. you want to get something special for him, but end up getting barbecue accessories or a car washing kit. this year, how about getting Dad something that will make special memories!
Ridemakerz is a great gift idea for Father's Day. what dad doesn't love cars….even small ones. Ridemakerz are awesome because you get to build your dream car and add accessories to make it one of a kind. my boys LOVE Ridemakerz, and when i told them that's what we were going to give dad Ridemakerz for Father's Day, they were so excited.
we went online and chose a car for dad and each one of the boys. this is just as much fun as playing with the cars. it's like a big candy shop of toy car parts. there are so many different cars to choose from. and a few days after we placed our online order, the cars and all their accessories arrived at our home.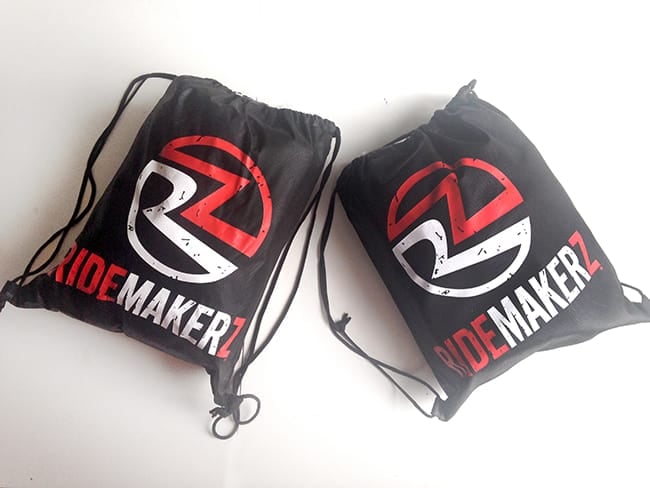 we set up a special spot to start building our cars with dad. everything comes wrapped in bubble wrap, so opening each part is fun in itself. my kids were squealing over every piece.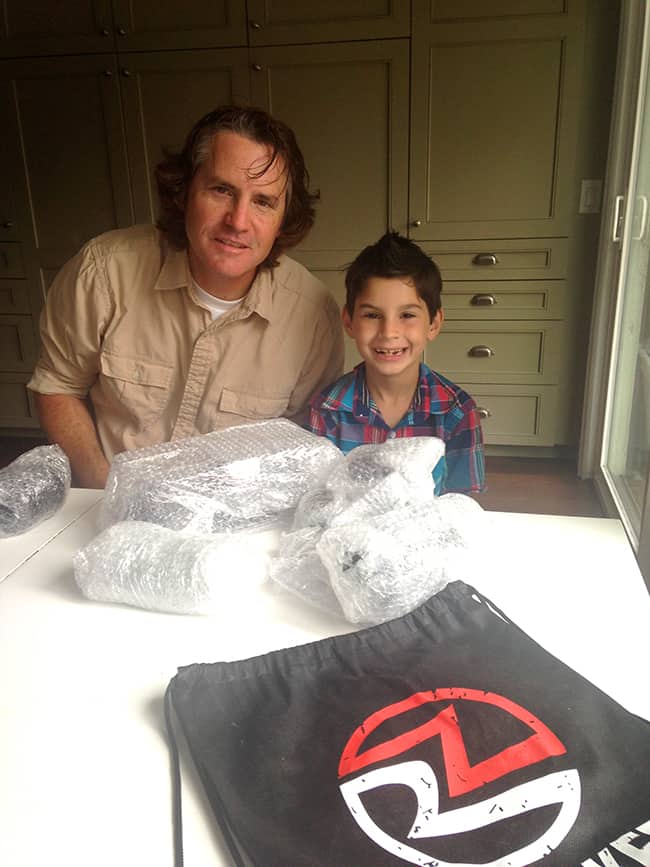 each of the Ridemakerz cars come with all the different parts you need to build and customize a 1:18 scale car. you get a ride body, a chassis, wheels, rims, a RZ Mix RideSOUNDZ, a tool for assembly and working head and tail lights. you can also add other accessories like a remote control, different body features and even decals to make your car one of a kind.

the boys and their dad had such a great time building their cars together at home, it was a special bonding experience that was also fun for the whole family. i know they will always remember the Father's Day when they got to build cars with dad.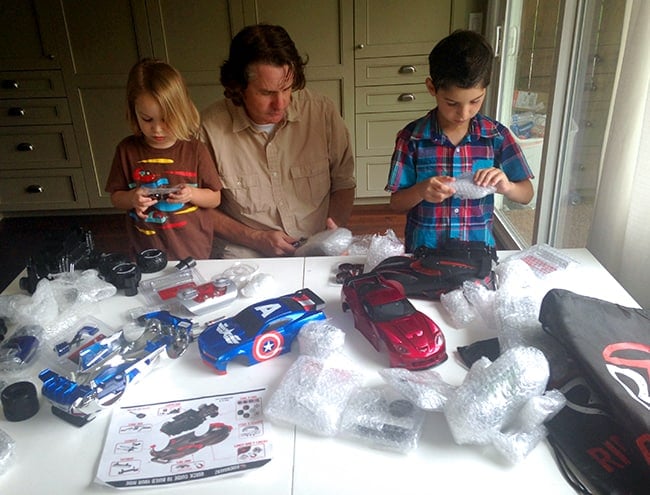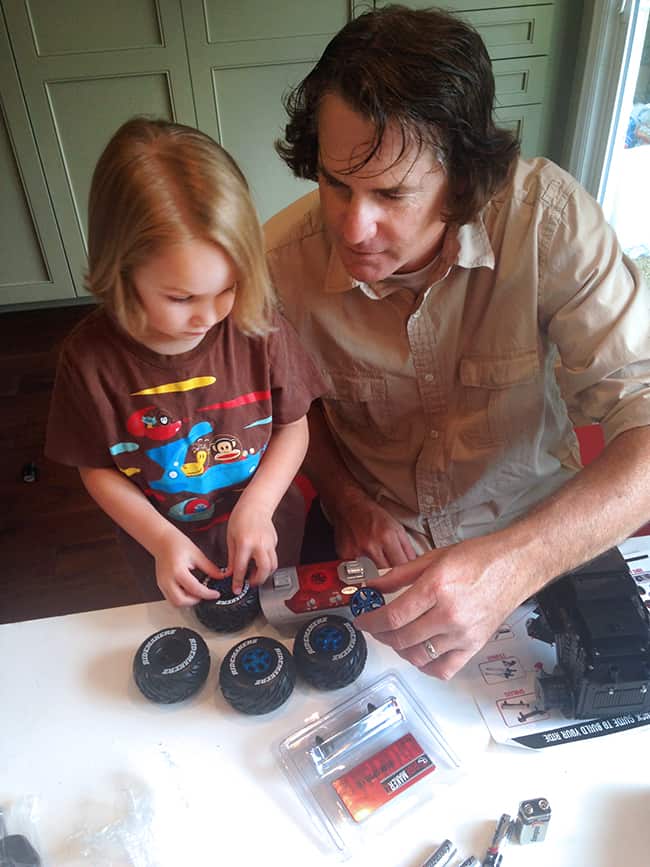 i am not sure who was more excited to finish their car, the boys or their dad…they could barely wait to go and play with them.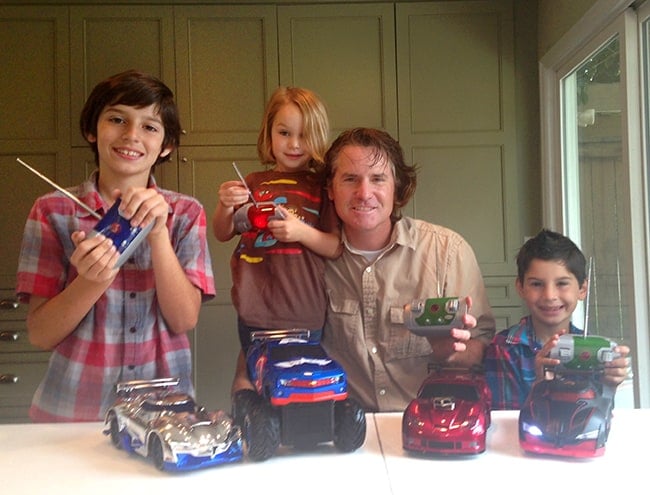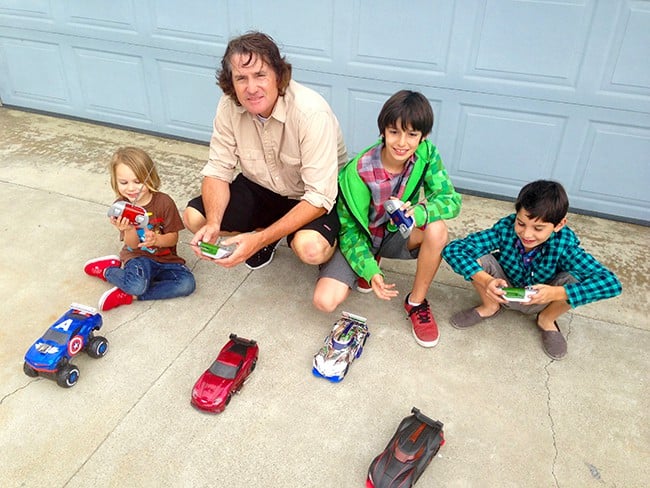 SPECIAL FATHER'S DAY DEAL!!!!
RIGHT NOW….Ridemakerz is offering 50% Off Exclusive Father's Day Kits
Available beginning May 27th (while supplies last) you can purchase special Father/Son or Father/Daughter Kits for 50% off. these would make the perfect gift for dad this Father's Day. you can also add remote controls and special accessories that you think dad would love to your kits for an additional price. order by June 5th for guaranteed delivery by Father's Day. check them out...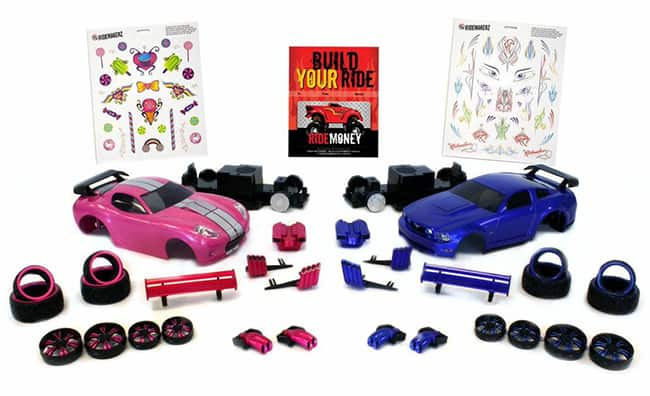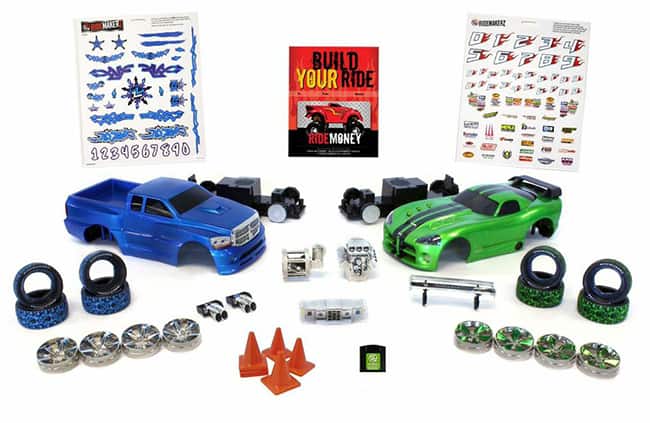 thanks Ridemakerz for the great Father's Day gift idea and the awesome cars. this was such a fun thing to do with our dad! click here to get your own exclusive Ridemakerz Father's Day Kit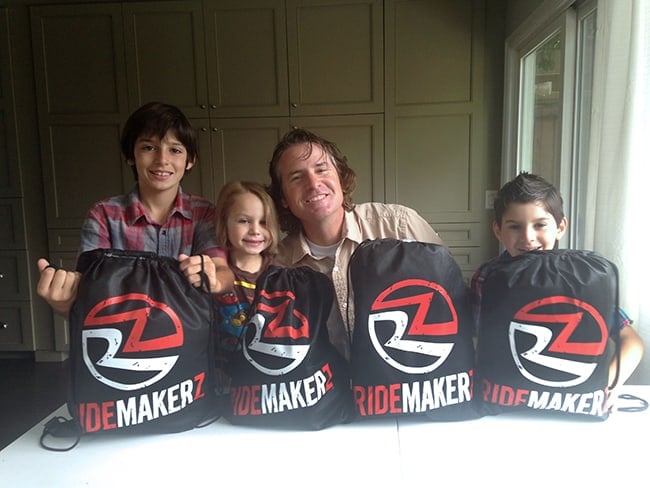 {disclosure: this is not a sponsored post. Ridemakerz provided us with cars. all thoughts and opinions are a bazillion times my own}