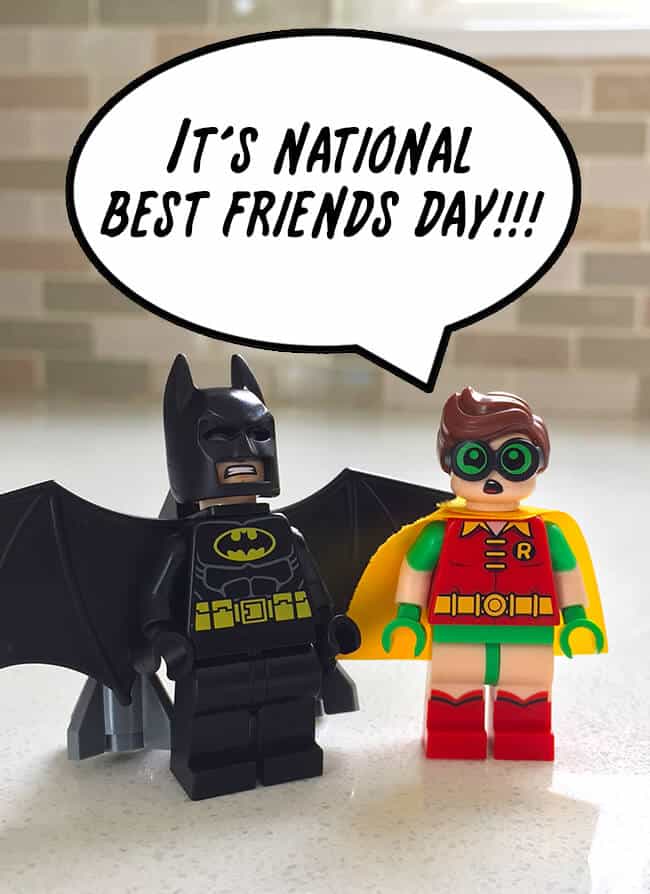 today is National Best Friends Day! and what better way to celebrate than by building some LEGO Batman sets. my boys are usually pretty nice to each other, but when it comes to playing with Legos, that is when they become the best of friends. it's so cute to watch them play together and see the excitement in their eyes when they see the creations that each other has built.
lately, our LEGO building has been all about LEGO Batman. ever since we went to see the The LEGO Batman Movie, my boys have been obsessed with collection each and every one of the LEGO Batman mini figures. can you believe it...we manage to find them all!
plus there are a bunch of fun LEGO Batman set....all inspired by The LEGO Batman movie. did you know The LEGO Batman Movie is coming to BLU-RAY and DVD ?!!! it will be released on June 13th!
the emotional core of the The LEGO Batman movie is Batman finally opening up and allowing himself to be part of a family again. he had to push past the fear of losing those closest to him and realize that having friends and family makes life worth living. the main message about the film is to allow those around you to help you be a better person – an extremely important message when it comes to Batman.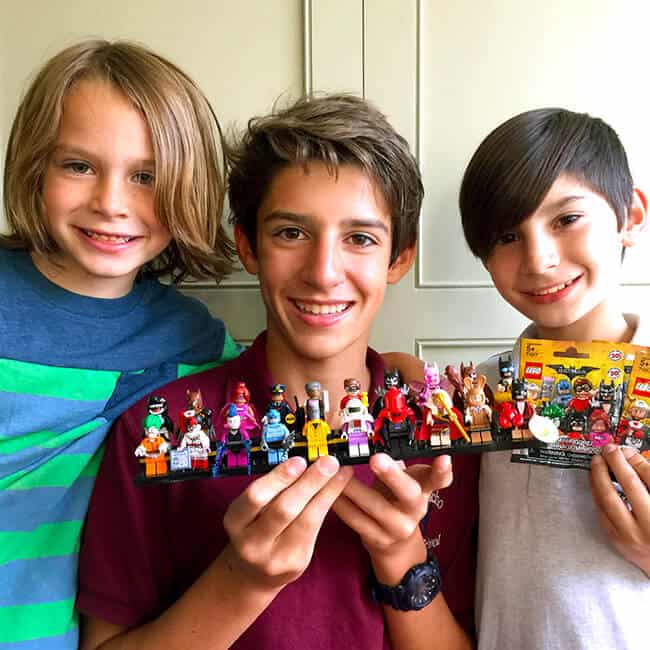 i love that my boys are enjoying building the LEGO Batman sets – and building them with your best friends makes it even more fun!
if you've seen The LEGO Batman Movie, you've probably heard the song "Friends are Family – Oh Hush!" by Will Arnett and Jeff Lewis. you can find it on the LEGO Batman Soundtrack....a perfect song to celebrate Best Friends Day! as the song goes at the end of the film, "You're my best friend my best friend and friends are family".
{Disclosure: This is a sponsored post, we received LEGO Batman LEGO sets from LEGO to facilitate this post.}