I'm sharing #MonopolyEmpire game in my life as part of a Hasbro paid series for Socialstars™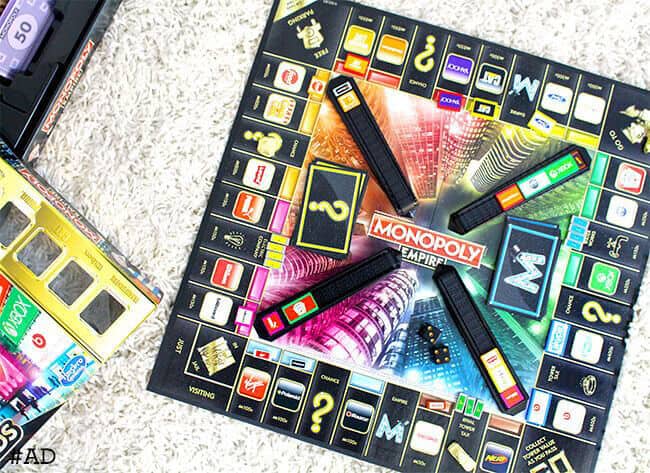 lately, the television addiction has been getting out of hand at our house. in fact, i would say it's time to cut down on screen time as a whole. when i tell the kids to shut down their devices, they act like it's the end of the world and they will die of boredom. seriously? i never had an iPad when i was their age and I never died of boredom LOL!!! i have been trying to show the boys that board games are fun. we've been playing a lot of our old games and some newer ones like this Monopoly Empire game.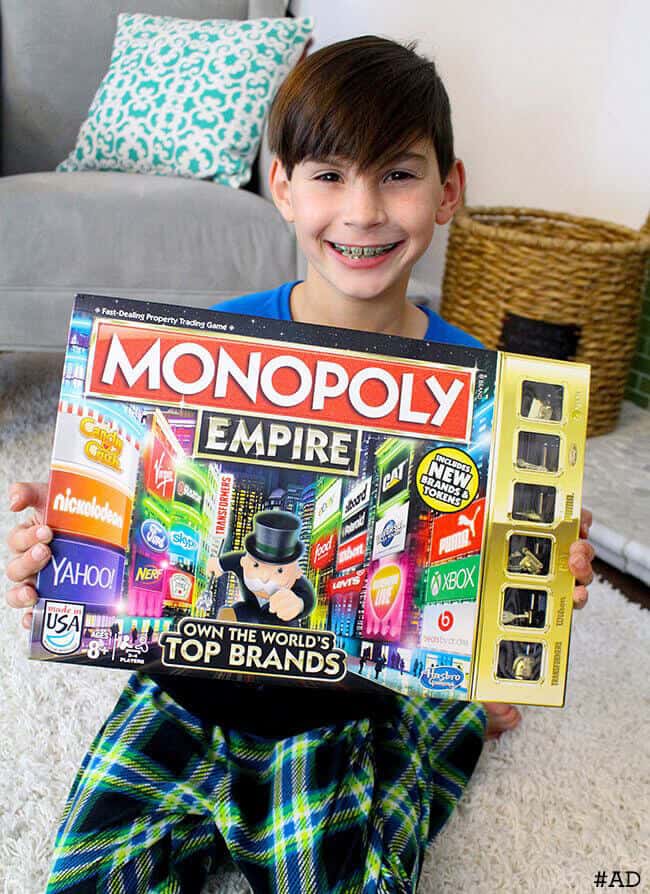 it's played similarly as the classic game of Monopoly, but in the Monopoly Empire game, players can own the world's top brands such as – Beats, Skype, Nerf, Polariod, Virgin, Levi's, Transformers and more. the game is a race to the top, as players buy their favorite brands one by one and fill their towers. the first player to fill their tower with billboards wins!
after choosing one of the uniquely branded tokens, players move around the board, and start building their empires.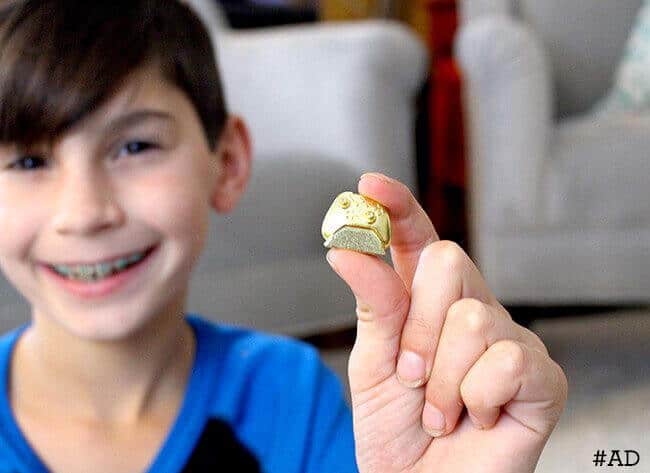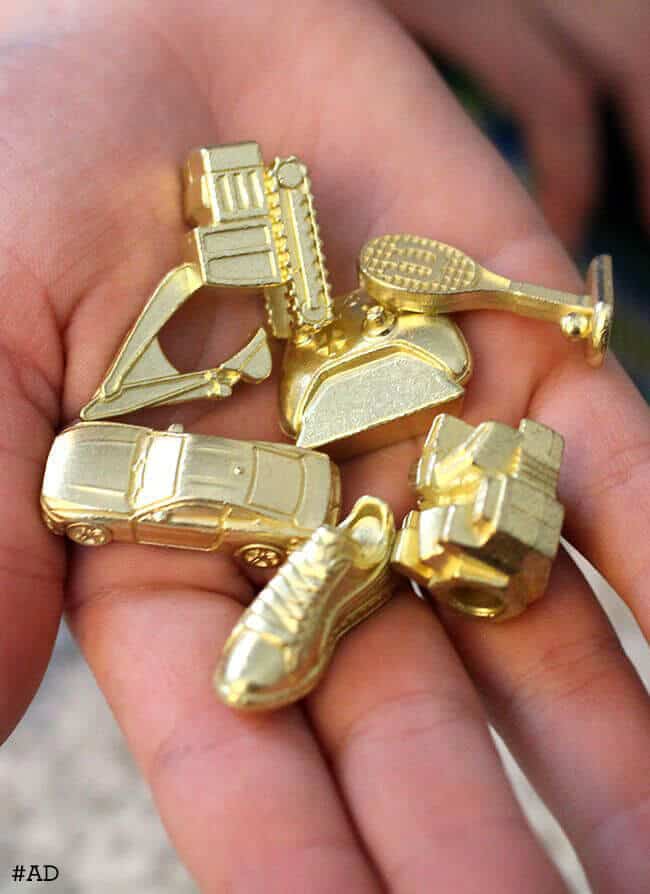 i have always loved playing the Monopoly game, but the games can be long and hard to keep the kids focused. i so i wasn't sure if i would like the Monopoly Empire version of the game, but with this version, gameplay is much faster than classic, and much easier for the boys. there is less money to deal with, and you get to buy fun famous brands the kids recognize.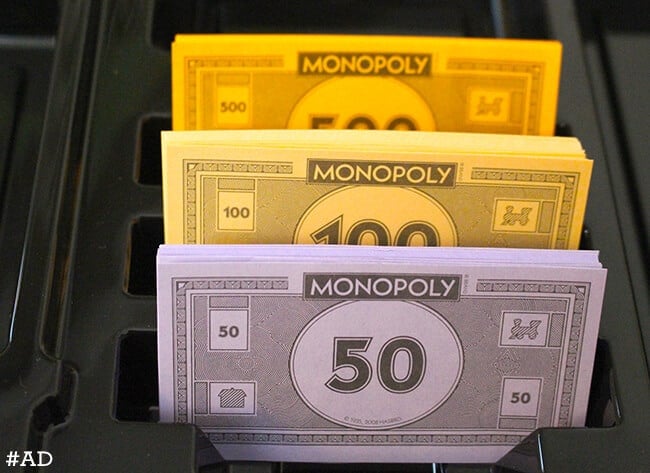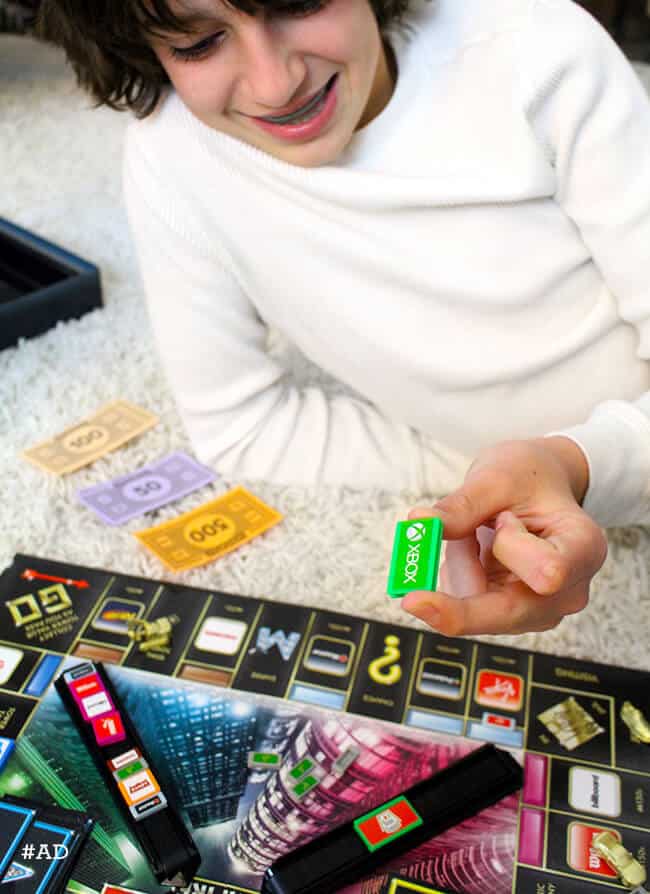 as you play the game and move about the board, you have a chance to purchase these brands and add them to your tower. each player has one. the goal is to be the first player to fill up your tower. but be careful, the other players may have a chance to switch towers with you and take away your top brands!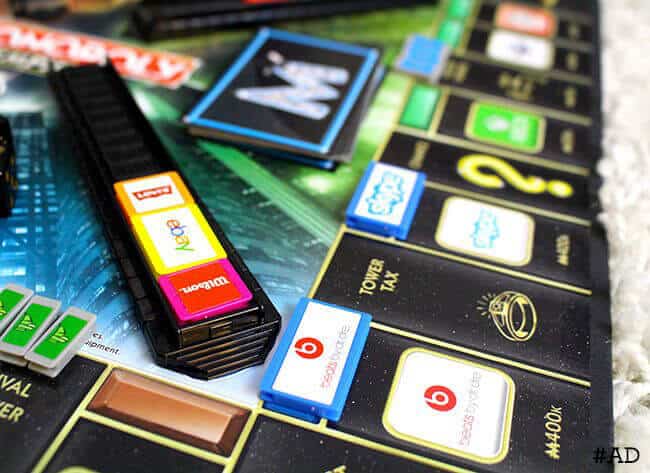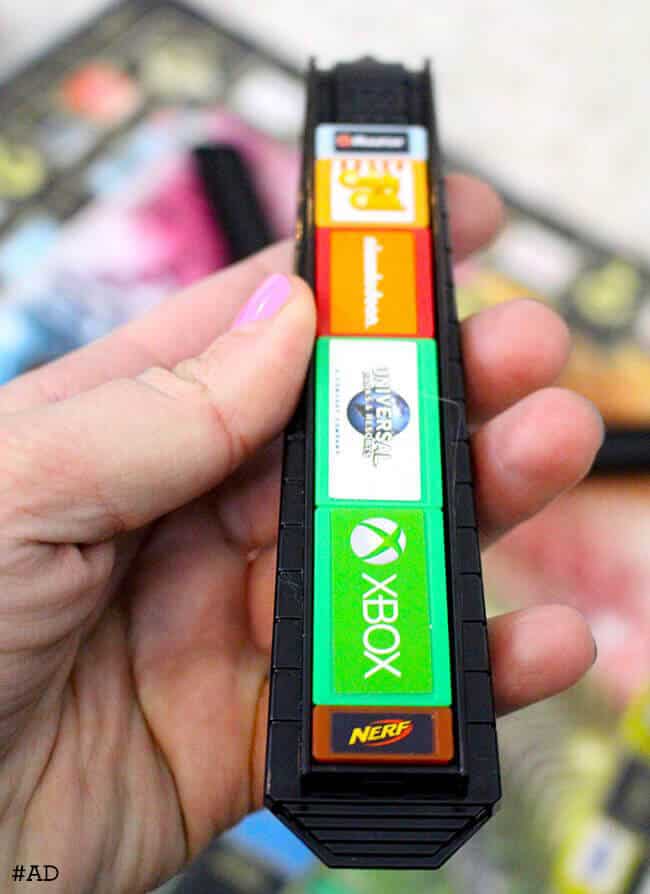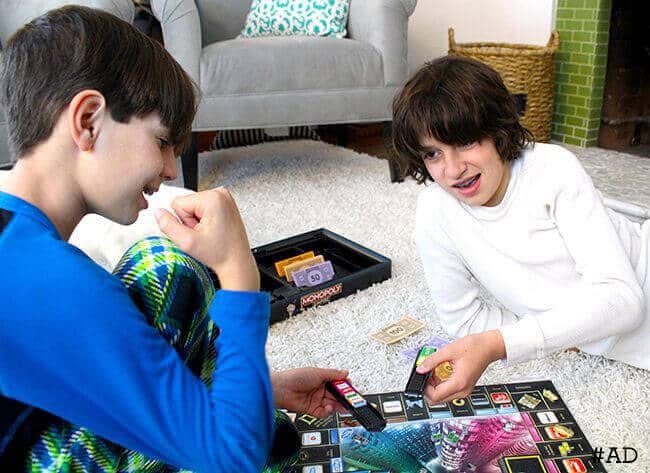 the Monopoly Empire game has become a hit in our house. it's been the perfect board game for my tweens, and i also enjoy playing it as much as the boys do. since the games are shorter than the original Monopoly game, we are able to fit in a couple games after school or before bedtime, and everyone gets a chance to go first or win the brands they most love. i am so excited to bring the joy of playing board games back into our home and i look forward to many more games of Monopoly Empire. i would definitely recommend – it's a fun one!