I have partnered with Canon to bring you this post.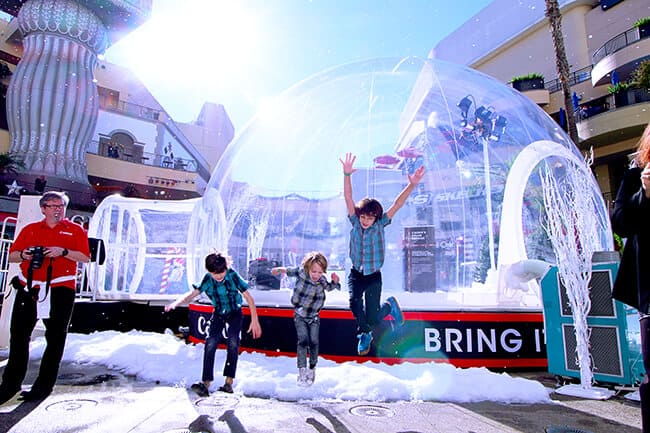 this past weekend, i had the opportunity to attend the Canon "Let it Snow" Globe event in Hollywood. you probably saw the photos i was sharing during the event on my feeds. check out the 3-story snow globe they had!!!!
i was in absolute Heaven at the Canon event because i was able to try out the latest Canon cameras and test out new and different lenses. i just LOVE taking pictures.  i get comments from readers all the time asking what kind of camera i use for my photos...and the answer is a Canon. it has been my camera of choice for more than 10 years, and besides my phone, i use a Rebel 3Ti. however, after trying out the new Canon SL1, i am seriously considering that it will be my next camera purchase in the near future. it is Canon's new compact EOS, probably the smallest and lightest digital SLR available.
during the event, i also had the chance to meet actress and director, Bryce Dallas Howard. she and her father Ron Howard are avid Canon users, and she was able to teach me some great information about using my camera.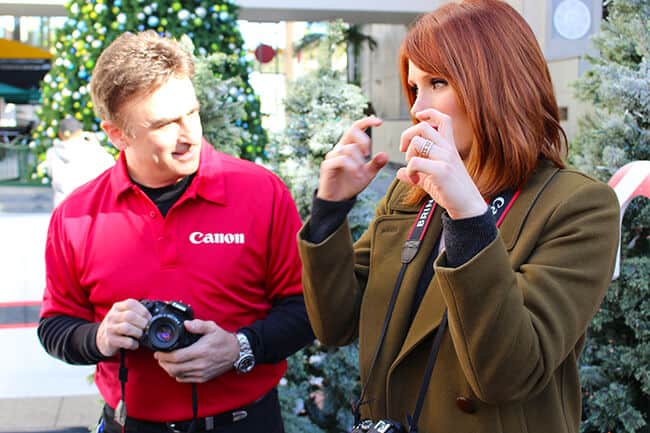 it was a pleasure and a treat to meet her...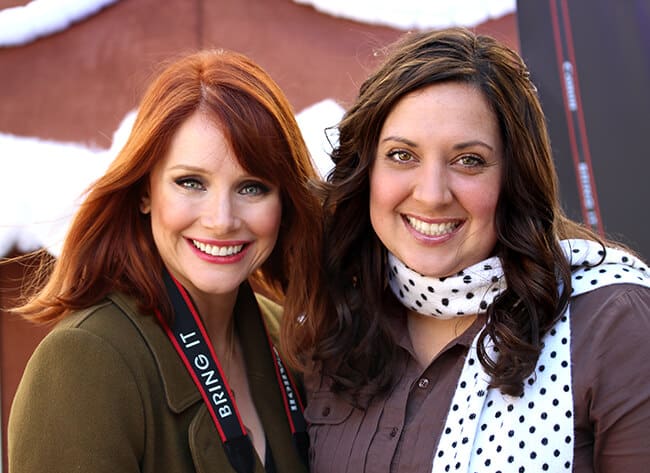 and her father.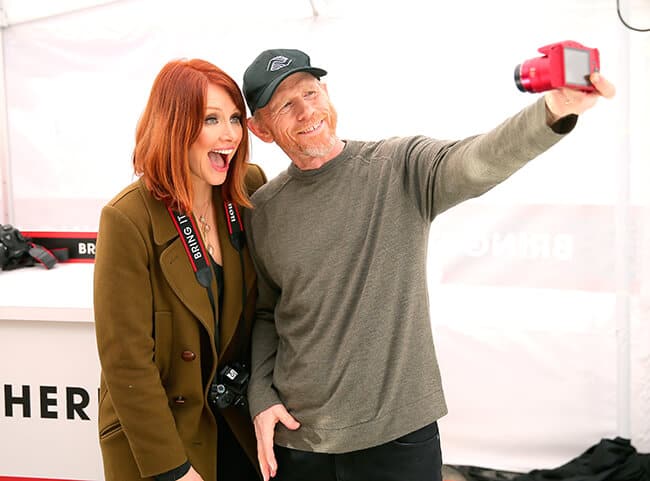 check out some of the pictures i took during the event....
these are pictures i took using the Canon EF-S 60mm f/2.8 Macro USM lens. this is one of my favorites of the lenses I tried. with it, I was able to capture fine details of the objects I was photographing.
i took these two shots using the Canon EF-S 55-250 f/4-5.6 IS STM lens without changing my location. this is a very versatile lens that takes photos close up and afar. i love how I was able to zoom in and get a great detailed photo and pan-out to get a wider shot.
the Canon EF 28 f/1.8 USM wide angle lens allowed me to get this shot of the entire event...including the awesome snow globe.  it's a great lens to use when you are trying to take a wider shot, like when taking large group photos or room interior photos.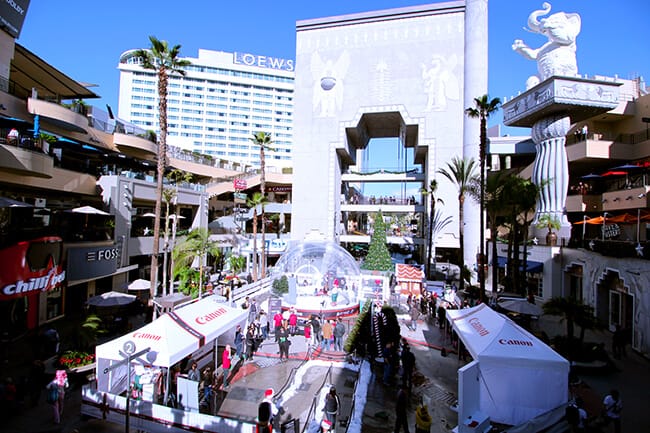 finally, i was really impressed with the Canon EF 50mm f/1.8 II lens that allows you to take photos in very low-light and still get a great picture. believe it or not, I took this picture of my little guy in a dark gingerbread house...that picture still looks great (as you can see, he was a little wiggly).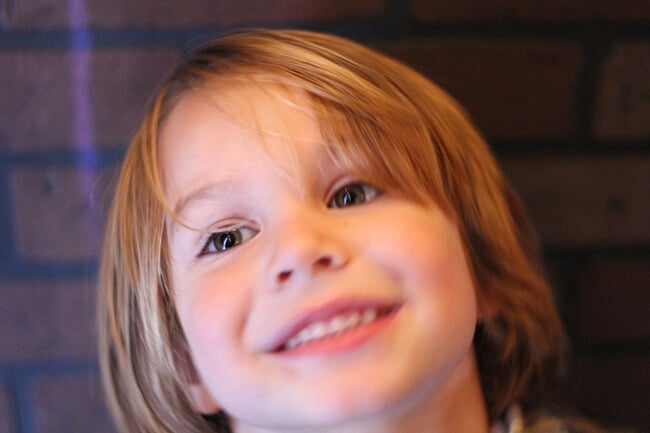 Being able to try out the Canon cameras and lenses really opened my eyes to all the magic of the Canon products. I had so much fun taking pictures of the boys and now have a wish list a mile long of camera lenses and accessories I "need."
after I took all my pictures, I was able to get them printed using Canon PIXMA printers with cloud technology. Canon Pixma printers give you the ability to print photos and documents directly from popular cloud services such as, Facebook, Twitter, Flickr, Dropbox, Photobucket, Google Drive, Microsoft OneDrive and Evernote. They can even print directly from select Canon digital cameras. I just love this technology!  I printed these photos that I took at the event directly from my camera's memory card...and they look exactly like professionally printed photographs.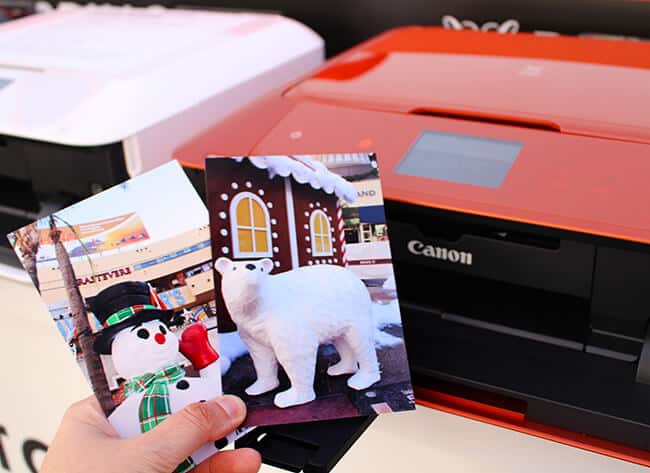 i also got to learn about the Canon's North Pole PIXMA app, which enables you to create wishes that can be sent directly to Santa's workshop in the North Pole and printed on the latest Canon PIXMA printer with Cloud technology. you can write, draw or use pre-selected images to create your holiday wish and watch it as it is sent through the cloud to Santa's workshop, where you will see Santa receive the wish right off of a Canon PIXMA printer.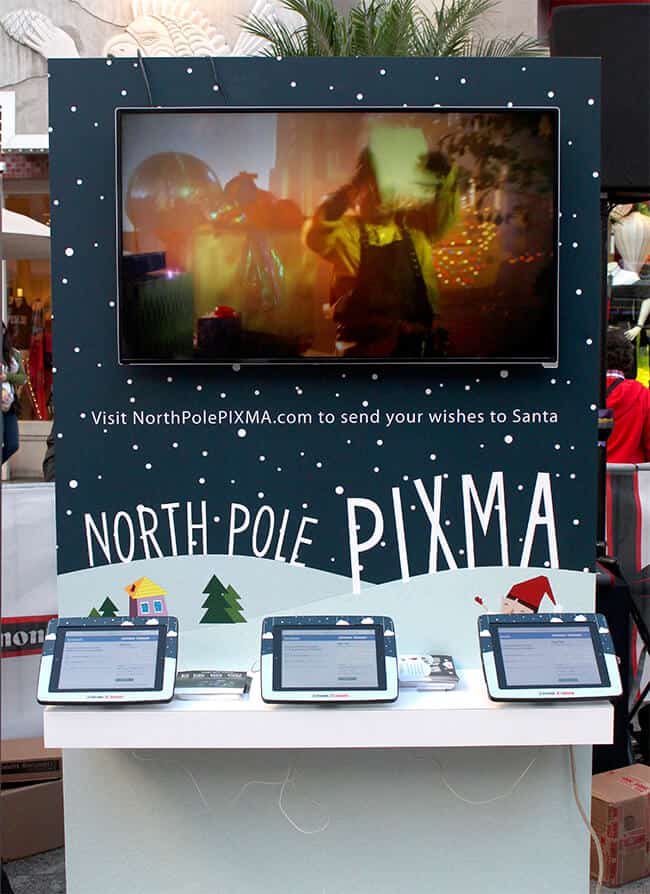 you can visit NorthPolePIXMA.com and sign up to experience the magic of Christmas…and PIXMA. imagine the excitement your little ones will have when they see Santa print out their very own wish!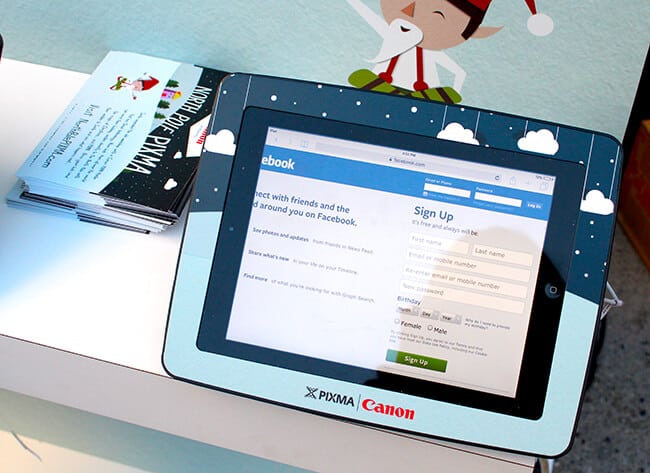 i am so thrilled that i was able to share the magic of Canon with you this holiday season. it is a company I that have loved for years and years. i get excited just talking about it, as photography can be an emotional thing. Capturing your life, your memories, your children, and the emotions on film is an amazing thing. and you want the best products to do that.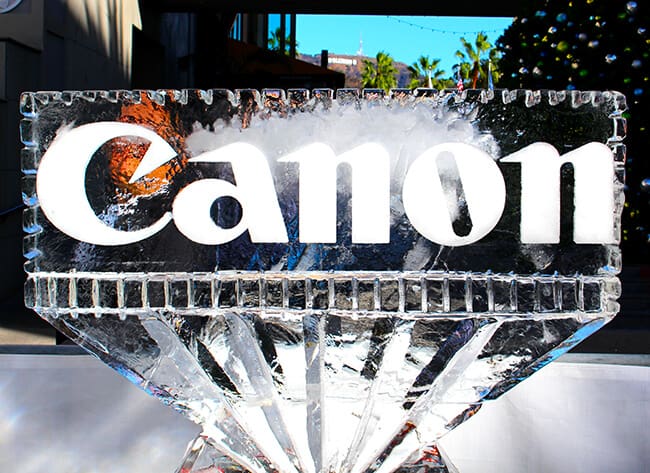 i invite you to #BringIt with Canon this holiday season!