I'm sharing the #PieFace game in my life as part of a paid Hasbro series for Socialstars™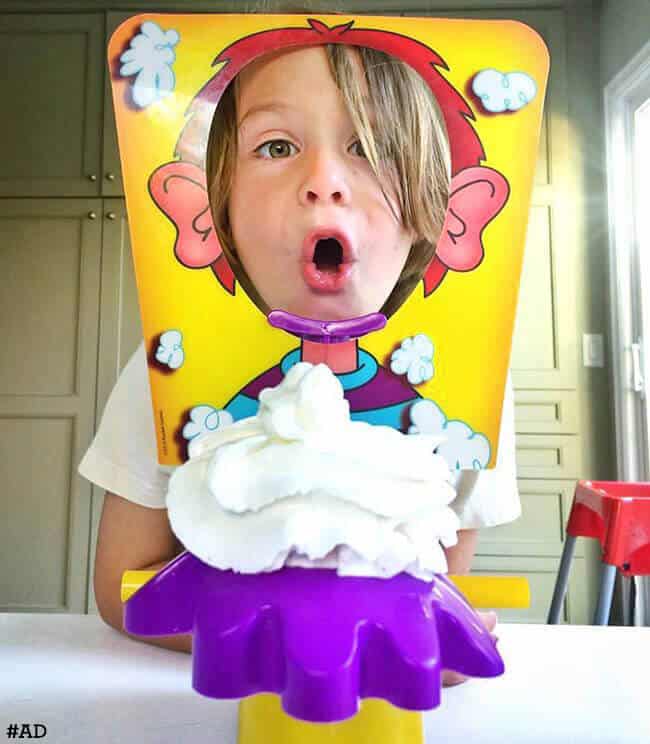 i am happy to say that the boys and ihave been doing a great job of playing more board games and having less screen time. it makes me happy to see them all playing together and having a fun time with something other than electronics. i have recently shared our love for the Hasbro games – Hungry Hungry Hippos and Monopoly Empire games. now, i just have to share the Pie Face game with you!!!! if you are looking to have a hilarious time of belly laughs and smiles bigger than your face...then you are going to want to play the Pie Face game.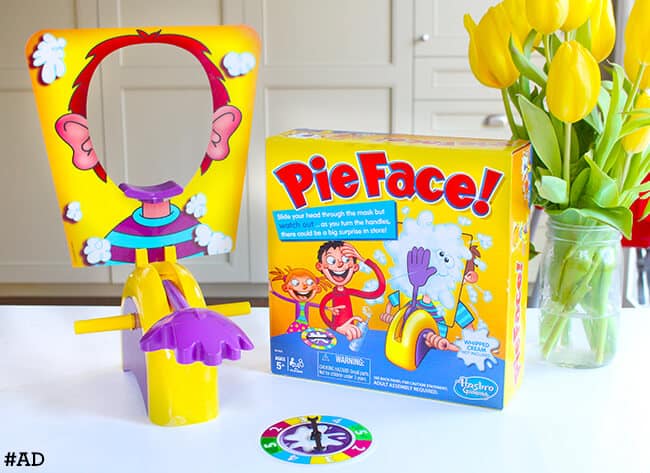 if you haven't heard about it before, the Pie Face is a game of whipped cream roulette. this wacky game allows you to get messy with a face full of whipped cream. and may i add that it's also yummy as well. All you need is the game and a can of whipped cream (whipped cream not included), and you'll be ready to play. start by filling the hand with a dollop of whipped cream.
now, each player will take turns passing around the apparatus, spinning the spinner as they rest their face on the game piece.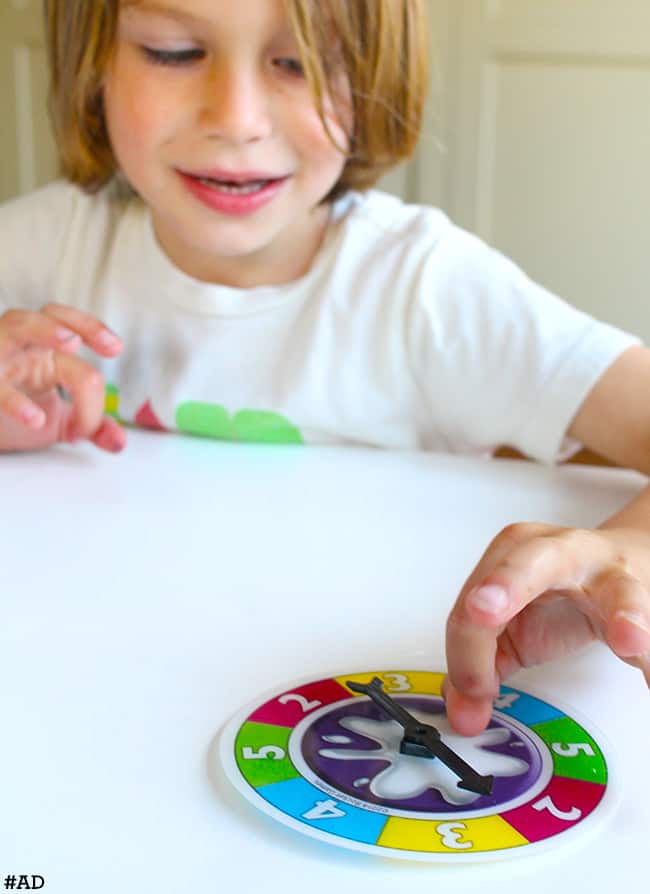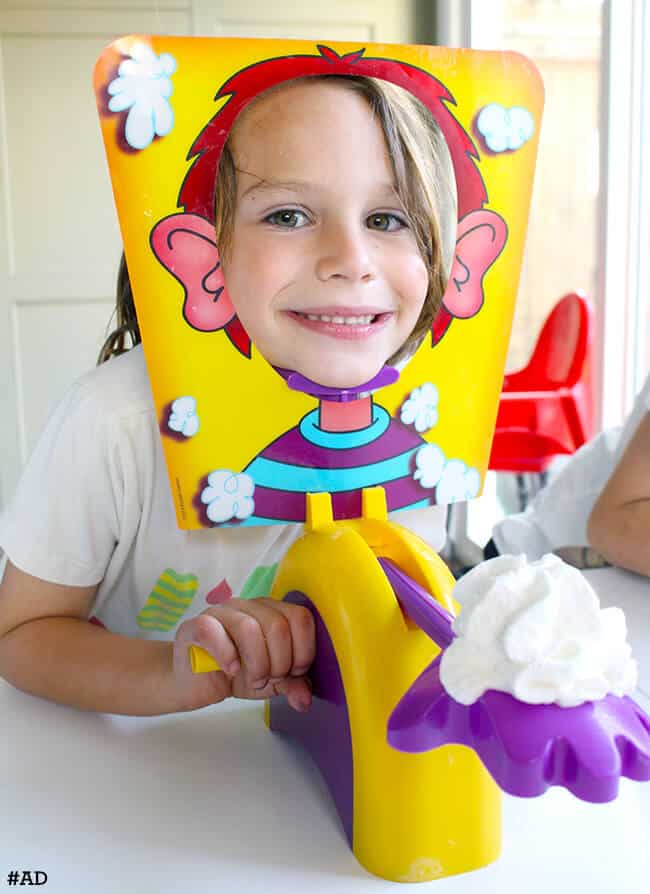 this is the fun part! anticipation is at an all-time high, as each player turns the handles as many times as the number they spun on the spinner. who will get smashed???? you never know until it's your turn. 1.....2.....3.....4.....???? and smash!
we have played this game at parties, after school, for family game night. i don't think we have laughed so hard playing a game before. It may be simple, but you'll play over and over again. plus, you can also get creative with the Pie Face game! like how about using it to decide who has chore duty in the household. whoever gets smashed has to do the dishes or take out the trash!
the Pie Face game is meant for children ages 5 and up and is great for kids and adults alike. spring and summer get togethers are coming up, and the Pie Face game is a great game to have on hand for entertaining.
are you ready to get you game on?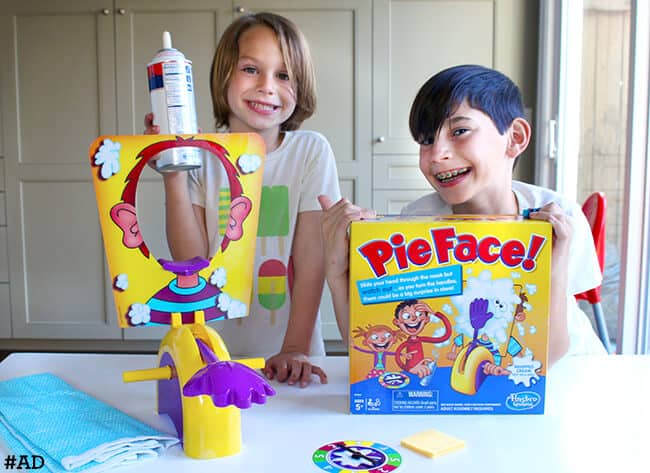 {Disclosure: This is a paid post. All thoughts and opinions are 100% my own. }