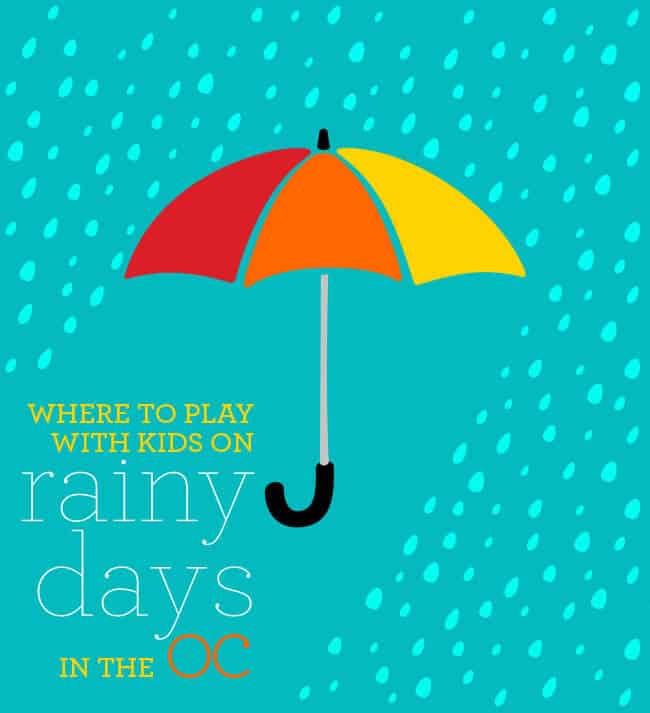 although rain is a big commodity here in Orange County, it still can be a bit of a nuisance when you are stuck inside the house with a bunch of stir crazy kiddies. sometimes you just need to get out of the house and burn off some of that energy they have. since outdoor activities are a no-go on rainy days, that eliminates a bulk of the activities to do in the OC. this is something us Southern California aren't used to. playing outdoors is what we do in SoCal....we have such awesome weather.
so, where can we take the kids on rainy days in the OC?
here is a list of some of the places that ofer shelter from the rain, and also will keep your kids entertained during those rainy days:
• Funtopia at Sender One (Santa Ana) this is seriously one of our favorite places. it is loved by kids and adults! interactive rock climbing experience with a giant slide and staff that is amazing.
• Prehistoric Pets - The Reptile Zoo (Fountain Valley) Largest display of reptiles. my kids LOVE this place. feed meal worms to turtles and hold snakes and lizards.
• Bubble POP! - Indoor bubble fun
• Bricks & Minifigs - Resale LEGO store with lots of hard to find minifies and fun sets.
• GlowZone - Lots of fun activities such as mini golf, bumper cars, obstacle courses, bowling, all glowing in the dark
• South Coast Plaza (Costa Mesa) Carousel, LEGO Store, Disney Store, Pottery Barn Kids Book Club on Tuesdays.
• Chuck E. Cheeses (nationwide) yes, is said it. usually it is not that busy on school days, and there is plenty of room and fun to be had eating pizza and playing in the arcade.
• John's Incredible Pizza (Buena Park) Pizza, arcade, rides, bowling and laser tag.
Museums
• Discovery Science Center (Santa Ana)
• Pretend City (Irvine) Fun for babies, toddlers and children, I suggest 10 and under.
• La Habra Children's Museum (La Habra)
• Bowers Museum (Santa Ana)
• Explore Ocean (Newport Beach)
Indoor Play Places 
• Billy Beez
• Bubble Playground
• Jump 'n' Jammin
• Luv 2 Play
• Pumper Jumpers
• Seascape Kids Fun
• The Coop
• We Play Loud
• Bouce House Places
 Trampoline Houses
• Get Air Trampoline Park (Huntington Beach)
• Sky Zone Trampoline House (Anaheim Hills)
• Big Air Trampoline House (Lake Forest)
Ideas for Tweens...
• Laser Tag ( Laser Quest - Fullerton, Laser Quest - Mission Viejo, Camelot Golfland, Anaheim, Boomers!, Irvine )
• Boomers! - (Fountain Valley & Irvine) Arcade and laser tag inside
• Camelot Golfland (Anaheim) Arcade and laser tag inside
• Vans Skate Park (Outlets of Orange)
• Dave & Buster's
• Thrill It Fun Center (Orange)
• Round 1 Entertainment (Santa Ana)
Other Ideas....
(search online for your local listings)
• Roller Skating (places such as Holiday Skate & Fountain Valley Skating Center)
• Bowling
• Play areas at fast food restaurants
• Painting Pottery
• popcorn and a movies at a friends house
• bundle up with rain jackets, umbrellas and rain boots and play in the rain!
• send them to grandma's house (seriously!)
hopefully, some of these options will spark some ideas! good luck.
AND....
Don't forget to check out the Sandy Toes and Popsicles Facebook Page for daily updates of events happening in Orange County!
AND....
how about 101 Things to Do in Orange County....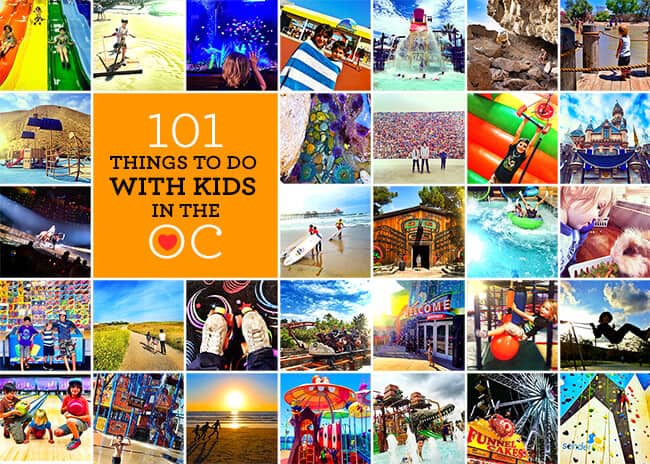 AND....
how about entertaining the tweens and teens....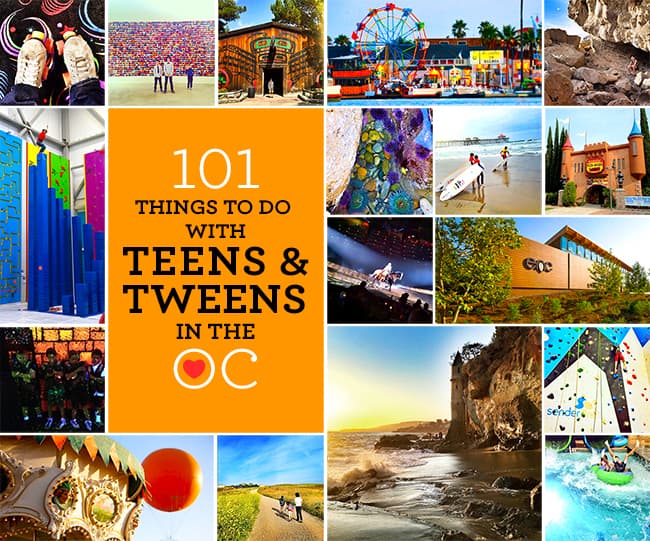 AND....
101 Places to Find the Best Sweets in Orange County!