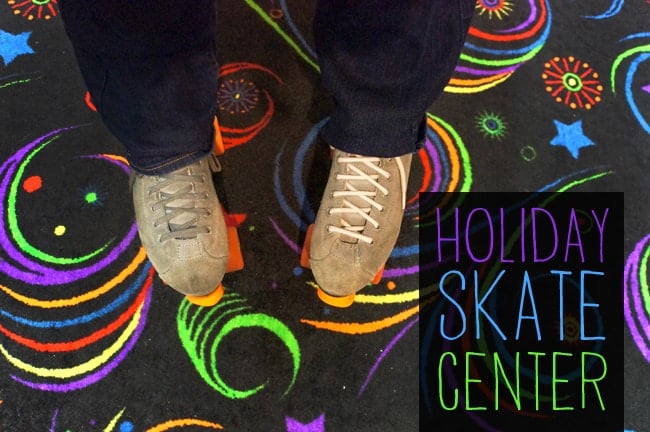 the other day the kids were out of school and i had this crazy idea to take them roller skating at Holiday Skate Center. how fun would that be?!!
well, it probably would have been a lot of fun if my kids knew how to skate….or if they were a little more athletic…or something or other! i'm not trying to put my boys down, it's just that roller skating just doesn't seem to be their thing. LOL
imagine.
three kids who fall down every time they stand up, falling on their tooshies, laying in the middle of the walkways, the roller skating rink, and a mom…using all her might to carry her kids around the rink, all while trying to keep herself from falling on her own tooshie…because even though her tooshie is pretty padded, a fall from the height of 5'10" will most likely not feel very good.
yep. that was us.
we just aren't athletic. but, i give us the benefit of the doubt that this was their first time. and they did get A LITTLE better by the end of our skating session. the big plus was, i got a full week of workouts on this one outing. every muscle in my body hurt and i was drenched in sweat. so i guess in reality it was a win. and don't get me wrong, we did have fun, and some laughs…it just was A LOT harder than i remembered skating to be. i guess i really am getting old.
i hope our experience doesn't scare you from trying roller skating though. i just wanted to be honest about our experience. everything we do doesn't always end up picture perfect, and not all activities are for everyone.
BUT…..
there were A LOT of families having a blast. i even saw little ones as young as three skating all over the place. it really reminded me of the times i went to the skating rink as a kid. so many fun memories. Holiday Skate Center has that great retro feel. here are some fun photos of our outing there. you would have never guessed our crazy experience from these photos.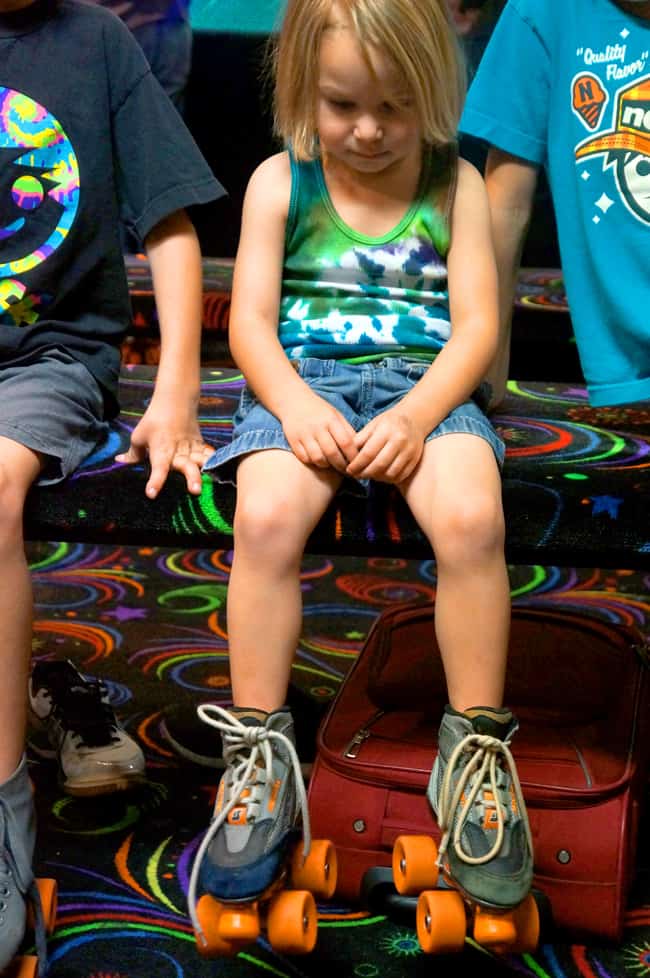 we rented our skates and started off trying them out on the carpet, which was a great idea. it was really easy to skate on the carpet. and we probably should have stuck to the carpet. it was a tease. skating on the roller rink was A LOT more difficult for the boys. wow those rollers are fast. much faster than i remembered.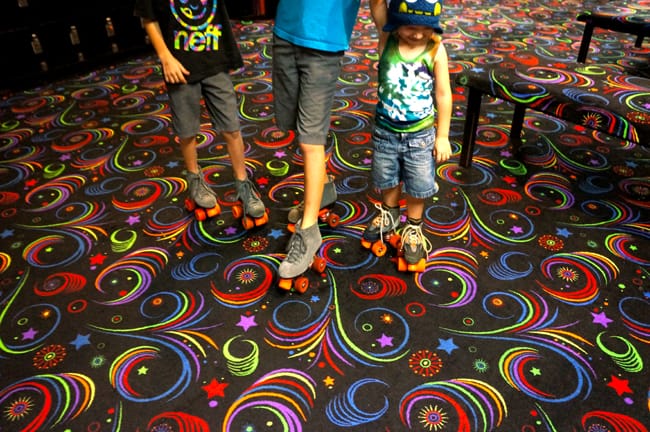 it took my oldest a pretty long time to get around the entire rink. i was so proud of him for trying over and over after all those spills.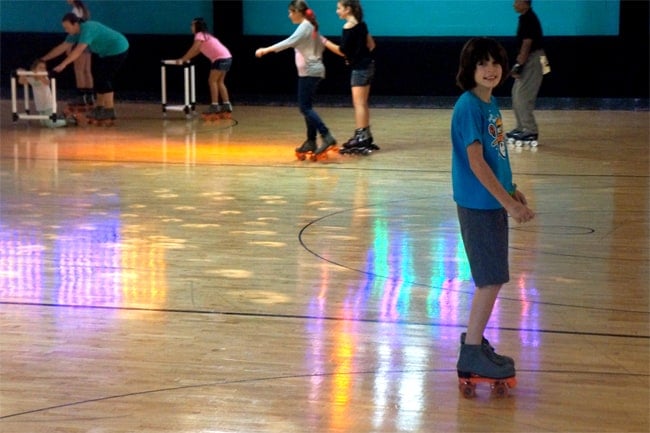 and after realizing that the skating thing was going to be much harder for the boys than i thought, i decided i better rent the little skating walkers for them. this was definitely the best decision of the day. it allowed me to help them get around without having to physically lift them up.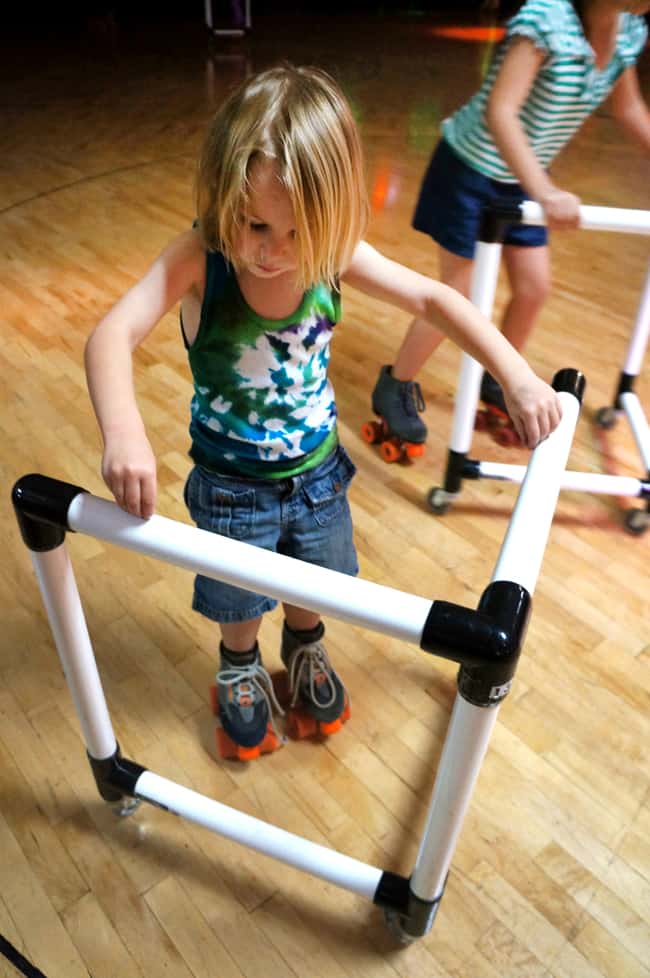 and my middle boy actually started to enjoy skating. he was the one who didn't want to leave. he started getting the hang of it, and i bet after a few times of going, he will be good at it. then my dreams of taking my boy skating will be fulfilled. i for one, enjoyed skating. after a few time around the rink, i was back to my old-school skating self. i could see myself going back as a date night without the kids.
the other boys were just as happy to hang out in the snack bar and play video games, which worked out to my advantage so that i could further help Kyle who was really getting the hang of it.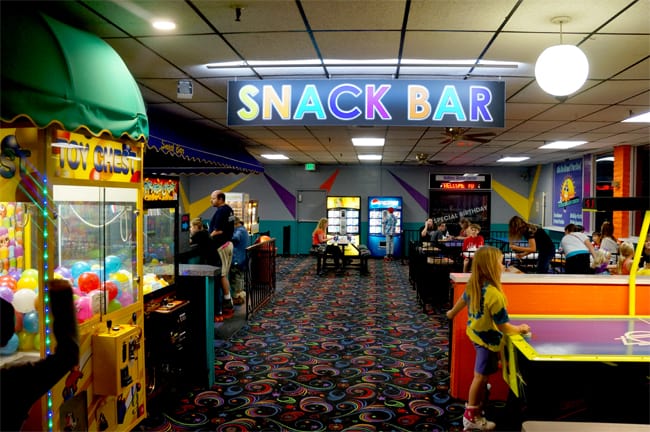 all in all, if we would have the chance to do this again we would! it is fun to try new things even if they don't end up to being your thing. who knows, we could have tried it and they could have been phenomenal. but just not this particular day.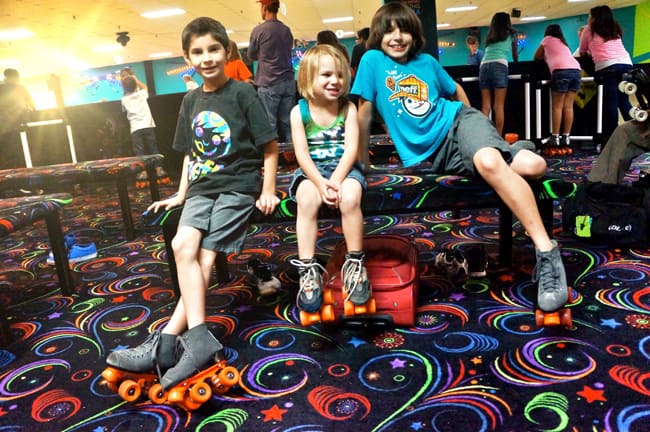 Holiday Skate Center is located in Orange off of the 55 freeway at Chapman Avenue. admission to skate is $6-7 per skater. skate rentals are $3 and skate mates (walkers) are $5. parents who aren't skating can go in for free, and you are allowed to walk with your child on the rink without putting on skates. make sure to check the website for public skate session times. there are special times designated for the public, kids under 10, adults and families. you can even have your birthday party there. now go have some fun at the roller rink!
have you taken your kiddies roller skating? tell us about your experience!