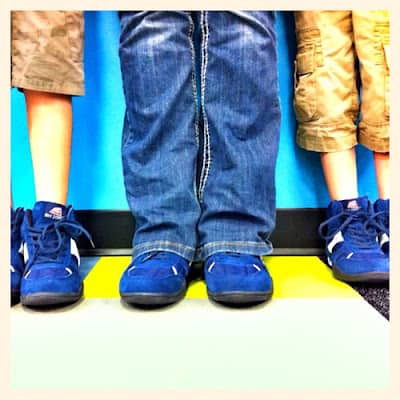 get your bouncing shoes on, cause there's a new trampoline house in town!
Sky Zone
in Anaheim Hills is
Orange County's newest indoor trampoline house
...and this place in jumping. literally!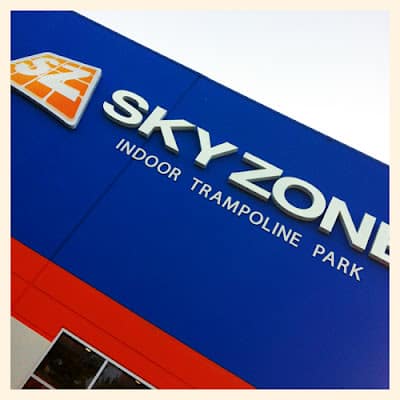 Sky Zone is located right off the 91 freeway on La Palma (between Lakeview & Imperial Hwy). get ready for some awesome jumping fun! this is the best kind of entertainment for kiddies...they will be in trampoline heaven.
Sky Zone has wall to wall trampolines where everyone can jump to their hearts content.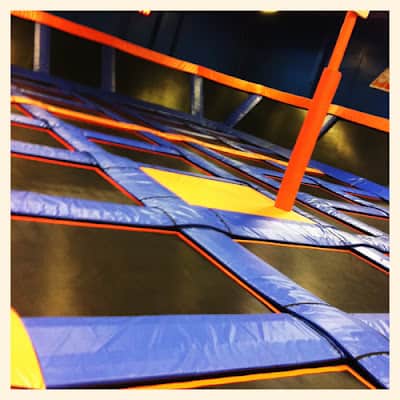 you can play in the Open Jump Area, Sky Slam (trampoline basketball), Cageball and even SkyRobics. you can jump and do amazing tricks.....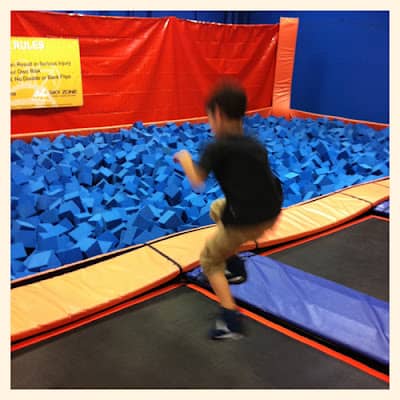 while bouncing into a pool of foam blocks!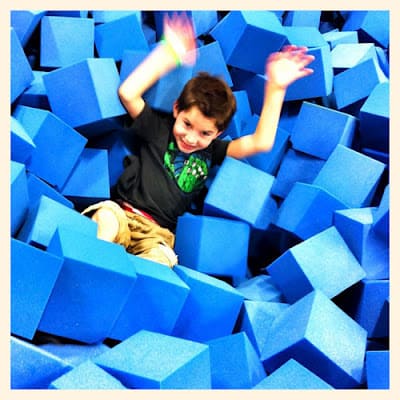 and my kiddie's favorite was the 3-D Dodgeball court. my hubby went a little silly pelting them with balls. but the boys loved it.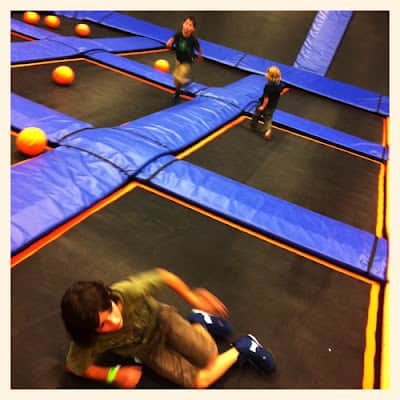 and if your little ones want to jump without the big people all around, you can send them into the toddler area. zoned just for little ones.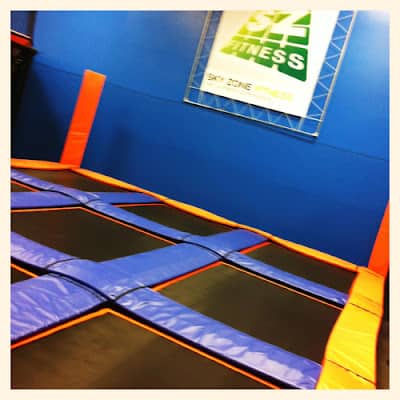 if you need a treat while you are jumping, you can purchase refreshments at the snack bar.
my kiddies favorite was the bulk candy zone.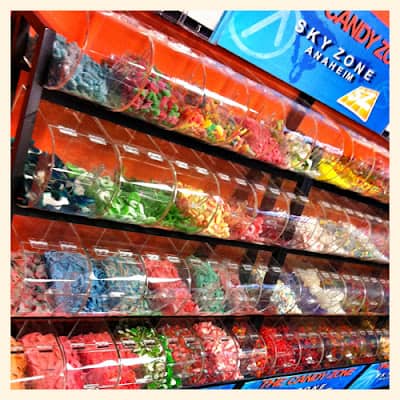 and meeeeee! i tried out the trampolines too. BOING!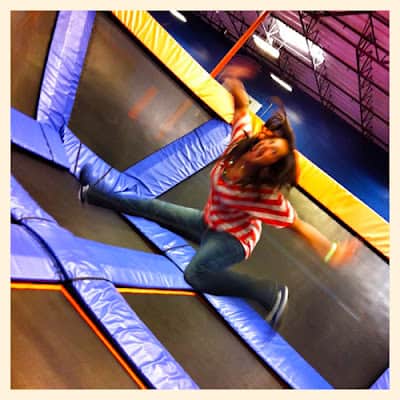 we had an awesome time. the perfect night family night together. plus, i will be taking the kiddies back this summer. it's a great activity to get the kiddies out of the house and get rid of their energy.
wanna visit Sky Zone ?
here are the details...
•
 Sky Zone rents you trampoline shoes, which is included in your admission price, bring socks!
•

 YOU MUST have a signed waiver, click here to download or fill one out at 
Sky Zone
.
•
Sky Zone
 has a snack bar for refreshments at an additional price.
 monday-thursday 10:00 am - 10:00 pm
friday - saturday 10:00 am - 11:00 pm,
sundays 11:00 am - 10:00 pm
$10 for 30 minutes & $15 for 60 minutes
click
here
for more pricing options or to purchase tickets online
directions
1301 N. Kellogg Drive, Anaheim, CA • (714) 693-0250
click
here
for a map
ages 16 & up can enjoy Sky Jam on saturdays
ages 10-16 can enjoy Sky Mania on fridays
you can celebrate your birthday or a have a party at Sky Zone!
click
here
to check out the party packages.
check out this place....so COOL!
{ disclaimer: we were invited as guest to Sky Zone to facilitate this review. all opinions expressed are mine. we had a great time. thank you Sky Zone for having us. }