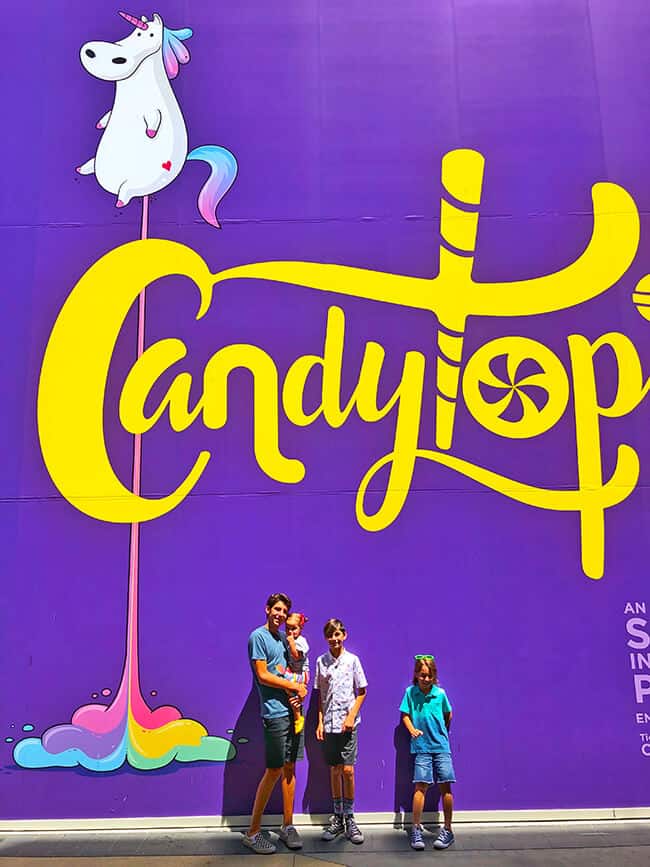 if you haven't been to Candytopia in Santa Monica, California, you don't want to miss your chance. it's a candy dreamland with each room having a different theme with creations made of colorful candy. it's a picture perfect place to get cool photos and experience awesome artwork made of nothing more than candy...of course. Candytopia runs through July 22nd at Santa Monica Place. after you visit, there are plenty of places to have lunch or dinner at, so it makes the perfect outing for kids and grown-ups alike.
i had the chance to visit Candytopia with the kids and we had the perfect time. all of them had there favorite rooms, and there was a lot of interactive exhibits to explore. we also received candy in a lot of the rooms, so they all got their sugar rush before the adventure was over. and Candytopia is all about taking photos, so you will want to bring your phone or camera and get all the awesome shots in each room.
there first room you enter, has a steam punk vibe and the staff of Candytopia are in full costume and character. they explain the rules, get everyone excited and send you off to explore the world of candy in Candytopia. you are allowed to stay in each room as long as you would like, but once you leave and move forward to the next, you are not allowed to go back. so make sure you get all the pictures you need in each room before leaving.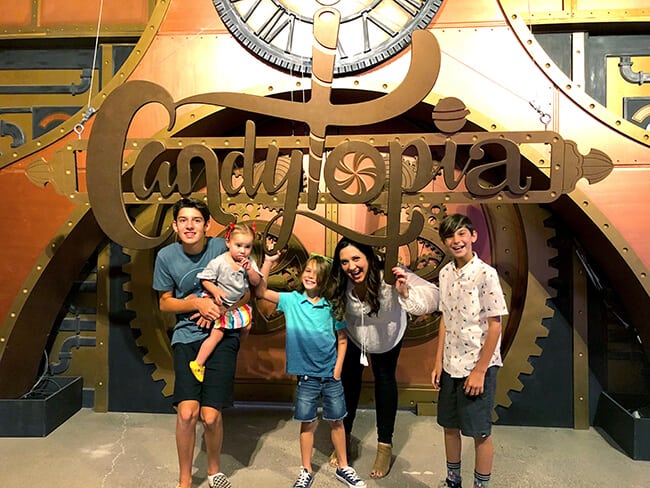 then we entered the Candytopia art gallery where we got to see lots of famous paintings and sculptures made out of candy. there were also glass chandeliers hanging all over the room. we got our first candy treat and plenty of time to view each artwork and take lots of photos.
the next room was an under the sea adventure and you felt like you were under water in a candy ocean. there were fish sea creatures, and divers made of gummy bears and jelly beans, and there were even sharks to take your photo with.
other rooms included a giant wall of clouds, giant beach balls and optical illusions. we had so much fun taking photos that made us look like we were falling down a hole, and walking a candy tiger.
if you ever wondered what it feels like to surf with a shark or swing from the vines of a jungle, you can try that too at Candytopia.
little miss Dani Kat had the most fun in the Trolli Confetti room where she could throw confetti to her hearts content. there was a spinning platform, confetti flying everywhere, and even flying pig the had "confetti toots" to put it nicely.
the finale at Candytopia is a giant pool of marshmallows where you can jump in and be a part of a marshmallow Tsunami. you can bury yourself in marshmallows, jump into them, throw them, and make them pour from the ceiling. of course, don't forget to get your picture in them. they are so much fun!
Candytopia was fun and a great way to spend a long summer day. you only need about an hour and a half to experience it. don't forget to bring your camera, and leave valuables at home. if you can do away with a purse, i highly suggest only bringing the necessities so you can do the photo opps without having to worry about bringing stuff. also, there is no bathroom inside, so don't forget about that. once you leave, they don't let you back in.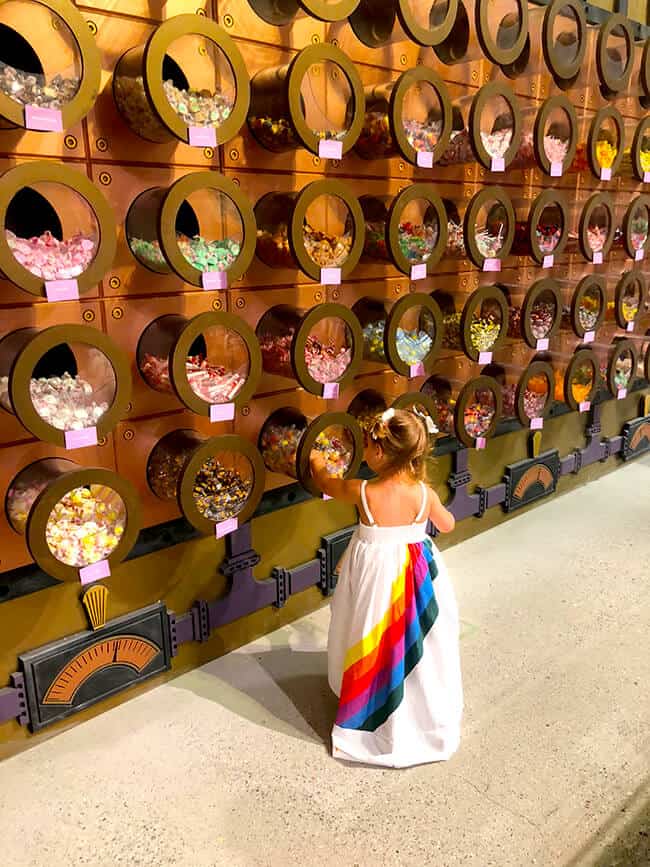 if you ever dreamed of nibbling your way through Candyland or scoring a Golden Ticket, then Candytopia is the right place to go. treat yourself to Candytopia, and let your tastebuds and your imagination soar!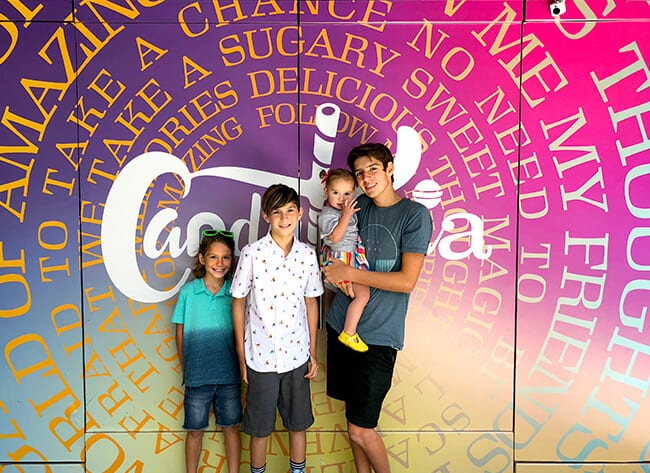 {Disclosure: We were invited guests of Candytopia. All thoughts and opinions are 100% my own. }