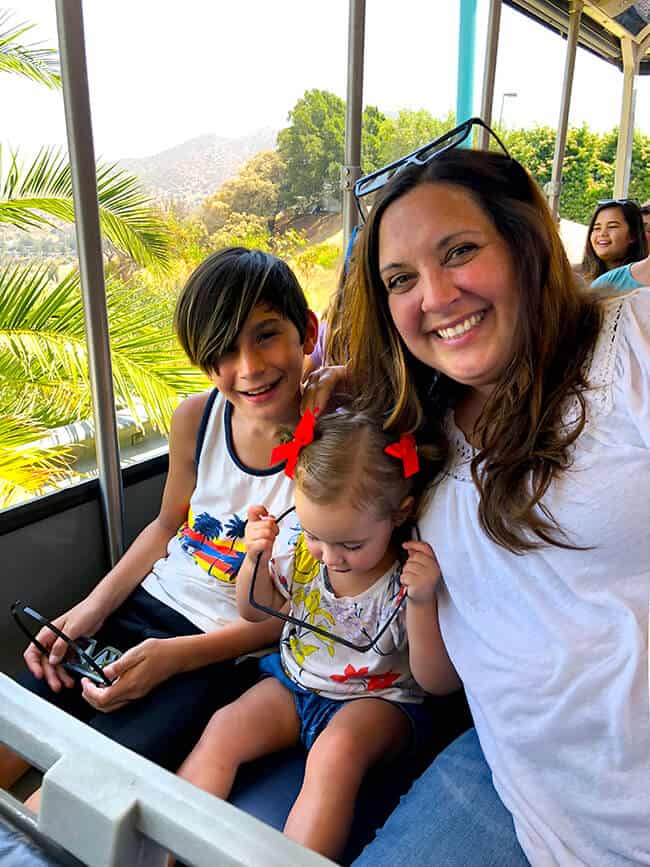 we just LOVE Universal Studios Hollywood! we've been looking forward to a summer trip there for a while, and we finally made it this month. if you haven't been to Universal Studios Hollywood for a while, it's time to go. there is so much to do, there are some new attractions, and it's pretty easy to keep cool while having fun there. here are 5 Ways to Stay Cool at Universal Studios This Summer.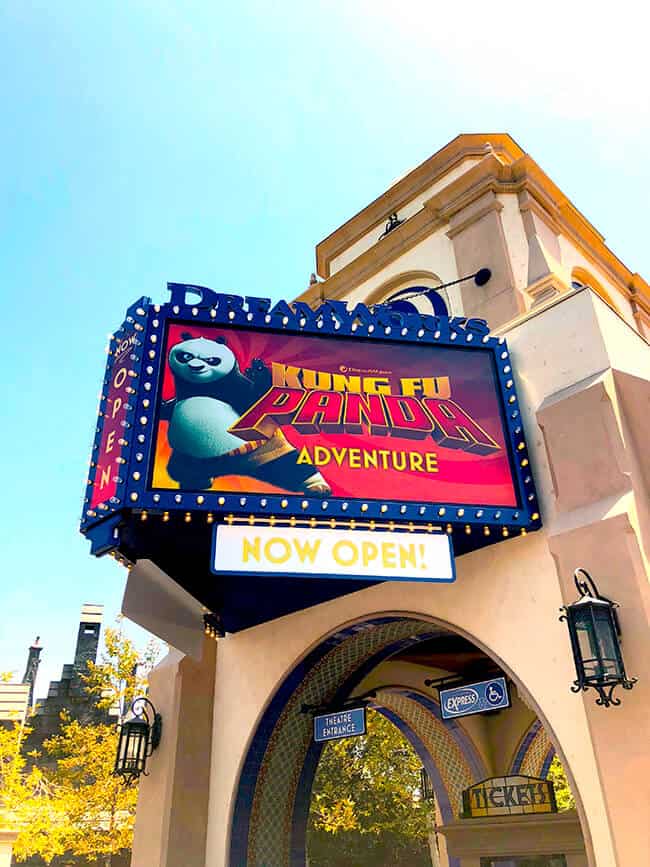 Kung Fu Panda Adventure
first of all, you can visit the new DreamWorks Theatre featuring Kung Fu Panda: The Emperor's Quest. it's a multi-sensory attraction that uses state-of-the-art visual effects – including the first-ever interior projection mapping, 360 surround sound audio and even physical effects! it brings you into the a world of adventure of Kung Fu Panda.
the theater is air conditioned and nice a cool. you might even get a little wet. it's there perfect way to cool down when you need a break from the summer sun. my kids loved the show, and i even took little Dani. we sat on the non-moving seats.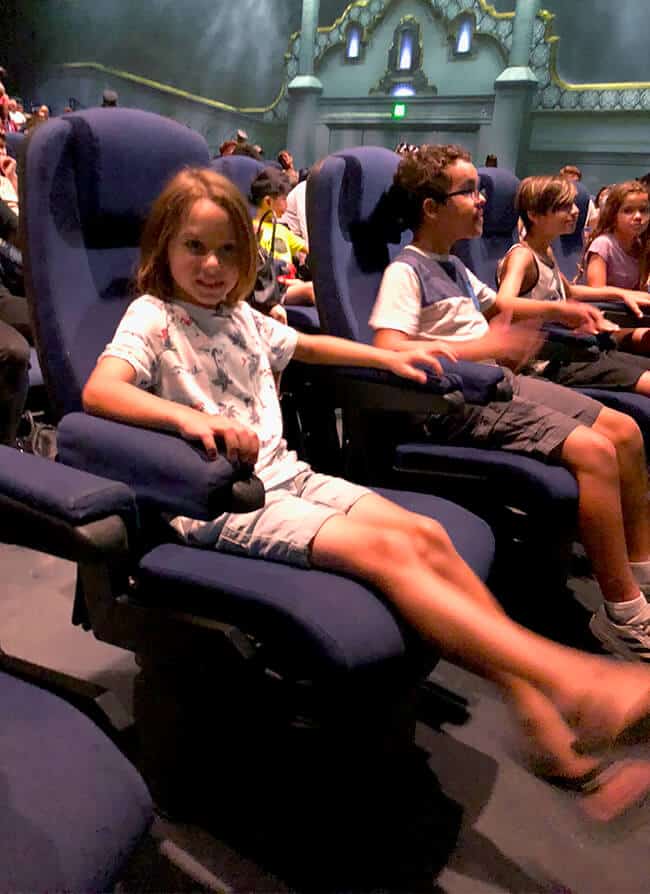 then after seeing Kung Fu Panda: The Emperor's Quest, you can head over to the Meet and Greet with Po and Tigress from Kung Fu Panda at the park's Universal Plaza. they are so much fun and even showed us some Kung Fu moves.
after you meet Po and Tigress, you probably will have worked up an appetite from doing all those Kung Fu moves. so stop by Mr. Ping's Noodle Shop to enjoy his authentic Asian fare and a selection of hot and cold Asian beverages. YUM!!!!
Last Chance to Experience Jurassic Park—The Ride
it's true, Jurassic Park—The Ride goes extinct on September 3, 2018. so you gotta ride it one last time. i know it's sad that this ride is going away, but don't worry...the new "Jurassic World Ride" is coming in 2019! Jurassic Park—The Ride is the perfect way to cool down during summer. they have all the water features on, and getting splashed on the ride was the best. we just LOVE this ride.
look! we got drenched....and we loved it.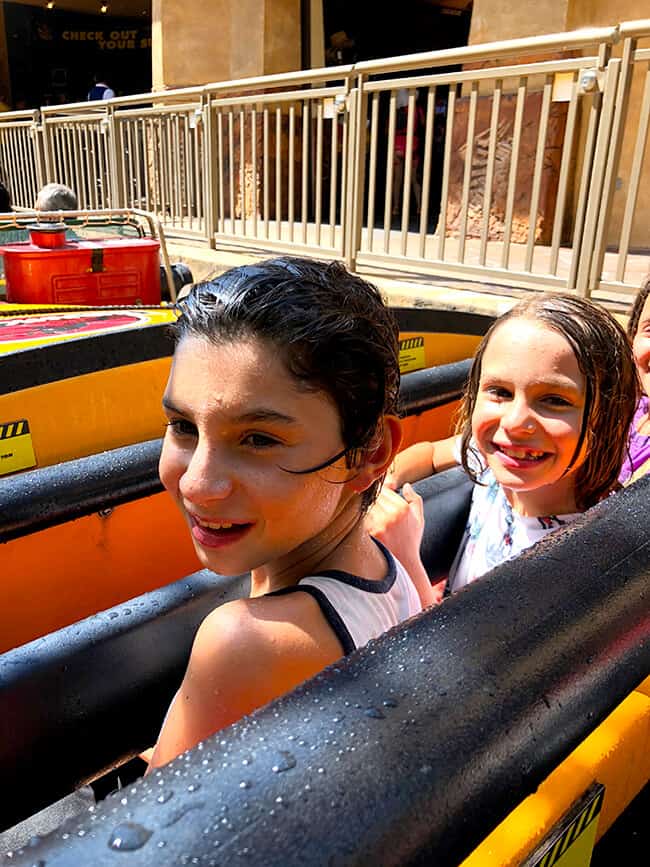 bye bye Jurassic Park–the Ride....we will miss you! can wait to ride Jurassic World.
and after you ride Jurassic Park, you visit the Raptor Encounter. here, Owen will confront Blue, one of the most popular velociraptor from the blockbuster Jurassic World. you can even get your photo taken with Blue.
Super Silly Fun Land Water Play
did you know there is a water play zone in Super Silly Fun Land – adjacent to Despicable Me Minion Mayhem. yep, it's Super Silly Fun Land. it's a colorfully themed, interactive Minion-inspired outdoor venue that depicts the seaside carnival from "Despicable Me!" it has more than 80 different water-play features and is a great way to cool off. make sure to wear shoes and maybe even bring a bathing suit or change of clothes.
Butterbeer Ice Cream at The Wizarding World of Harry Potter
guess what has just came to Hogwarts?! Butterbeer Ice Cream...brand new at Hogwarts and it's super yummy! everyone in the family gobbled it up, and it was just the thing to cool us down. you can find your own at either Three Broomsticks or at the ice cream cart near the Butterbeer cart.
if ice cream is not your thing, a Frozen Butterbeer might hit the spot. it happens to be my FAVORITE thing in The Wizarding World of Harry Potter. you can also get some food if you're hungry – try the new lunchtime menu items at Three Broomsticks, including Ploughman's Lunch, Cheese Toastie with Chicken and Sunday Roast Sandwich.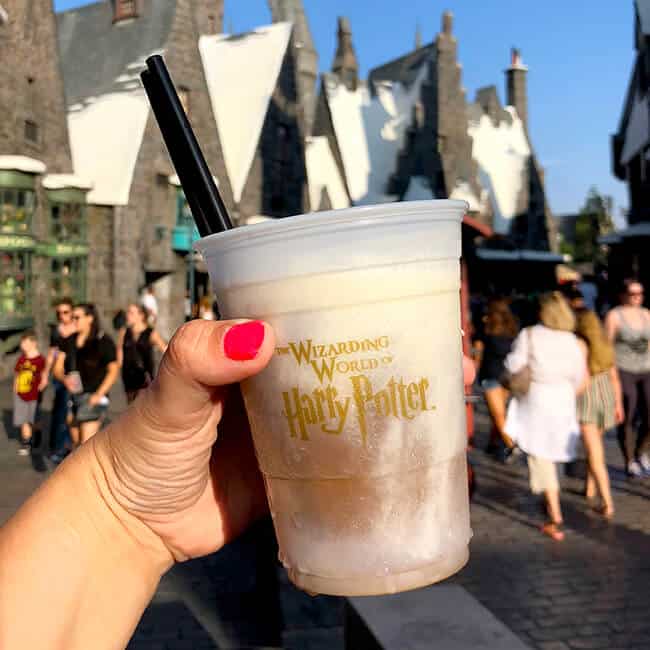 of course we couldn't visit The Wizarding World of Harry Potter without using our wand magic on the streets. there are some exciting new additions – two new wand magic features...the Incendio fire-making spell and the Alohomora unlocking spell. and channel your inner wizard at Gladrags Wizardwear with new high-end costume replicas of Professor Severus Snape's robe and Hermione's Yule Ball dress, available in adult and kid sizes.
Hogwarts at Night
finally, make sure to stay until dark when the air cools down. you can grab a spot on the streets of Hogwarts and view "The Nighttime Lights at Hogwarts Castle" as it returns nightly until August 19th, and then September 1st–3rd. the show is magical and i highly recommend staying until the show. don't miss it!
Universal Studios Hollywood is so much fun. great for families and anyone who loves the excitement of the movies and Hollywood. i also want to mention that you need to ride the Tram while you are there. it too is nice a shaded and worth the trip to Universal alone. plus, during summer, they have water misters set-up along the walkways and there are plenty of stores with air condition and shade seats. it was really enjoyable even though it was a hot day. we gotta go back soon!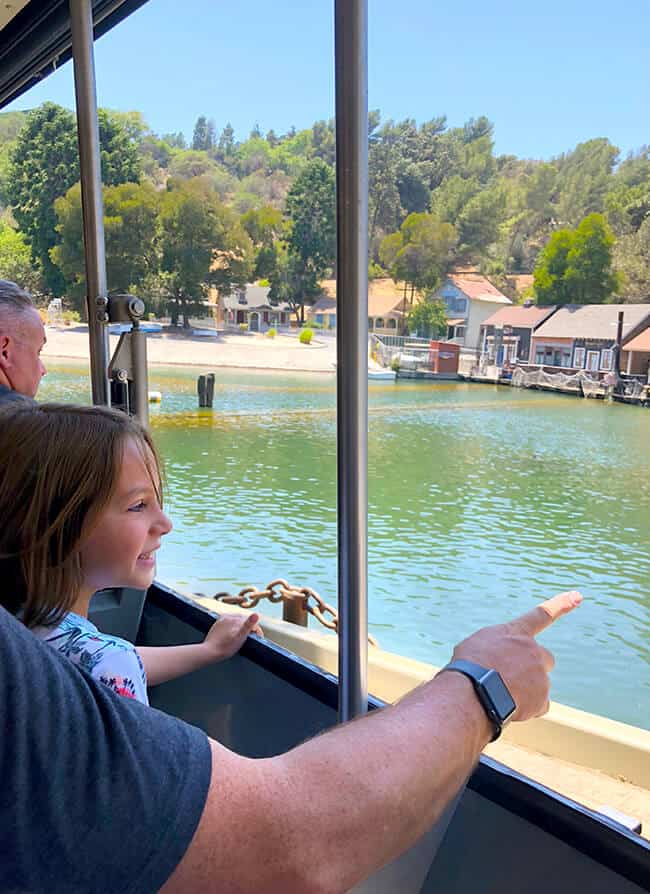 {Disclosure: We were invited guests of Universal Studios Hollywood. All thoughts and opinions are 100% my own. We loved it!}