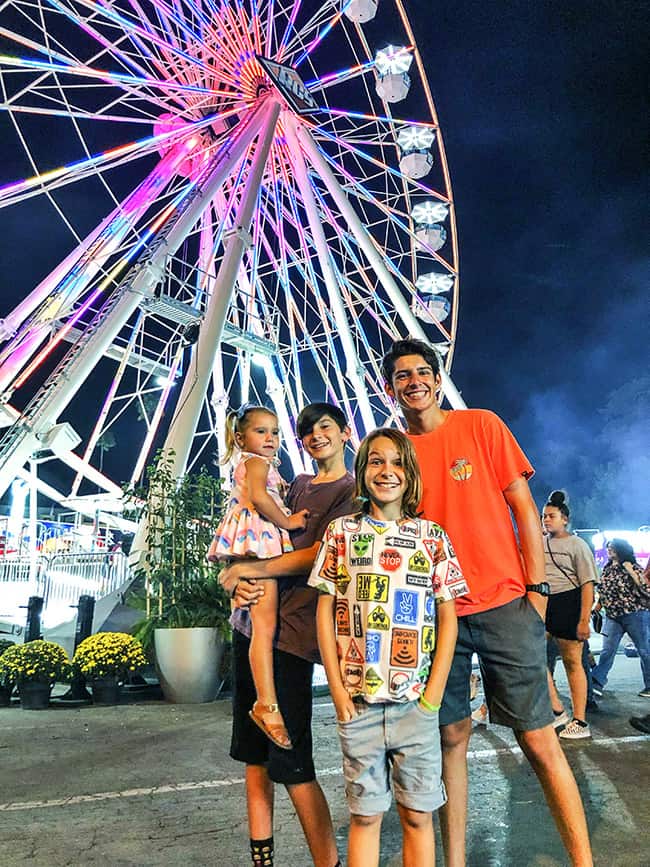 In partnership with Chevy.
When you drive a 2008 minivan with over 220K miles on it, you get really excited to test drive a brand new 2020 Chevy Traverse with all the bells and whistles for a week. Chevy sent one over for our family to test drive, so the whole family piled in the Traverse and headed to the LA County Fair this past month. And wow...we REALLY loved it. The Traverse AND the Fair!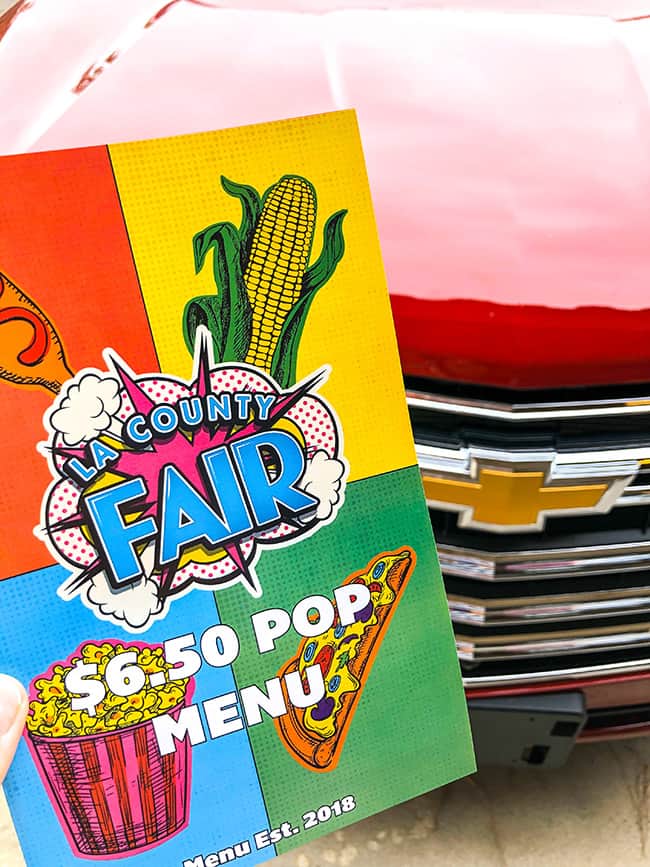 I've been missing out on a lot of new car features driving an older car. Features that I never knew I needed or wanted. But the features in this Chevy Traverse were so great that I can't wait to purchase a new car very soon. I've been waiting for just the right one...not sure if I wanted another minivan, or something larger such as a suburban, or if I could even entertain the idea of getting something a bit smaller, like the Chevy Traverse.
With a family of 6, I thought I was stuck with a minivan. But after driving the Chevy Traverse, I fell in love with it. Surprisingly, the kids said it was just as roomy and much better than our van! So here we are, seriously considering a Chevy Traverse.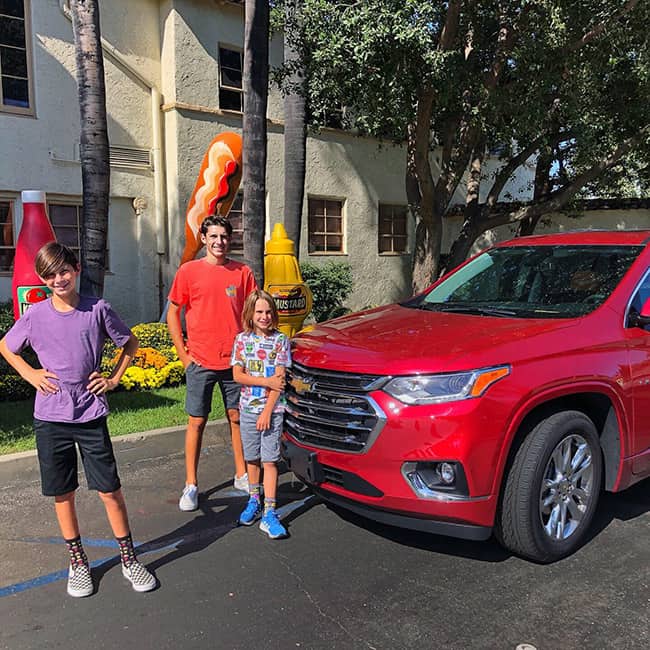 Anyways, our trip to the LA County Fair was just perfect. What I love about the LA County Fair is that is takes place at the Pomona Fairplex which is enormous. The fair is nice and spread out, so it doesn't get super crowded, and there are lots of areas to enjoy and explore.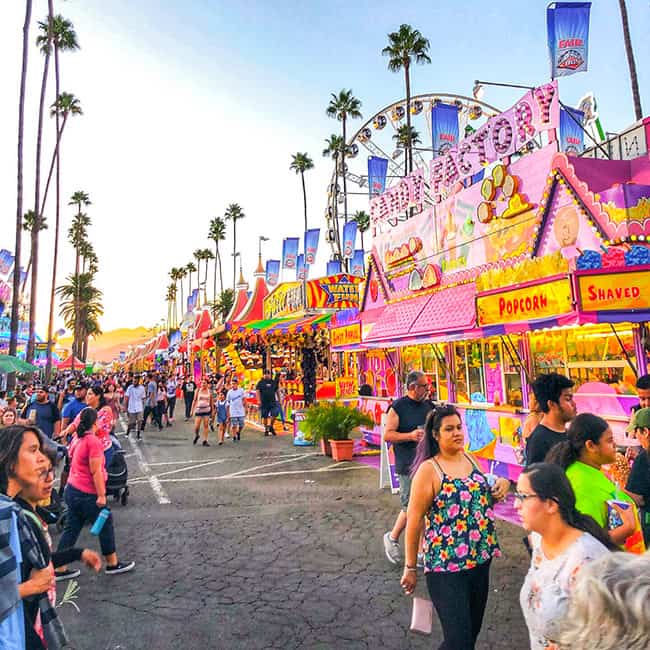 Things to do at the LA County Fair
The LA County Fair has everything you would expect from a county fair. Food, rides, entertainment, animals, vendors, and really fun exhibits. We really enjoyed the Pop-up photo area with the giant food. There were so many fun photo opportunities. Are these great?!!!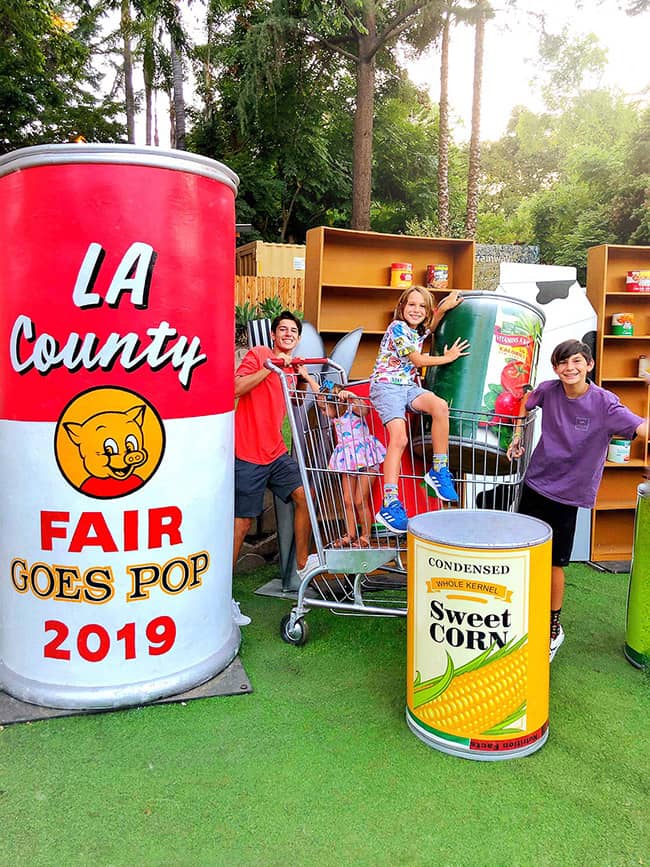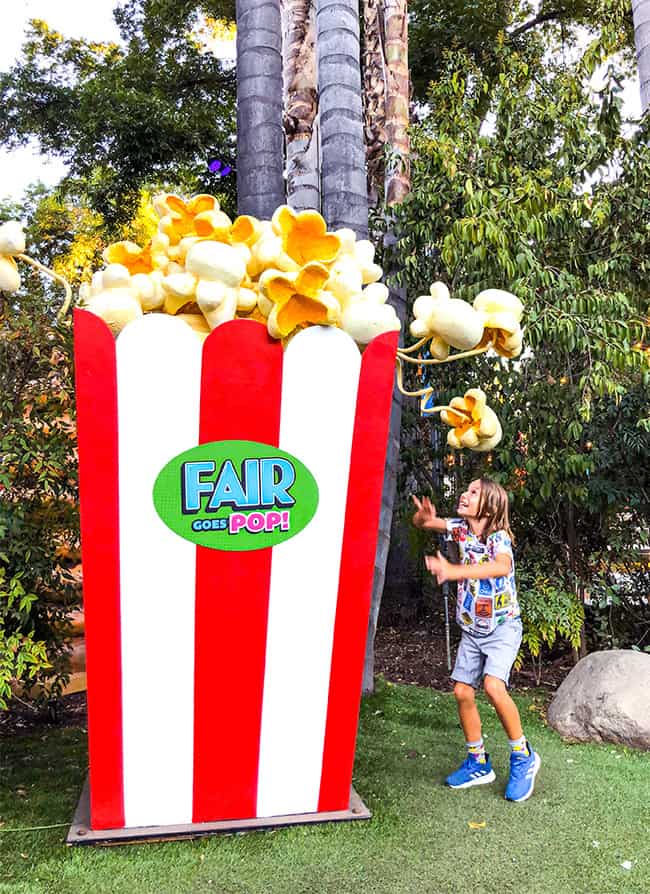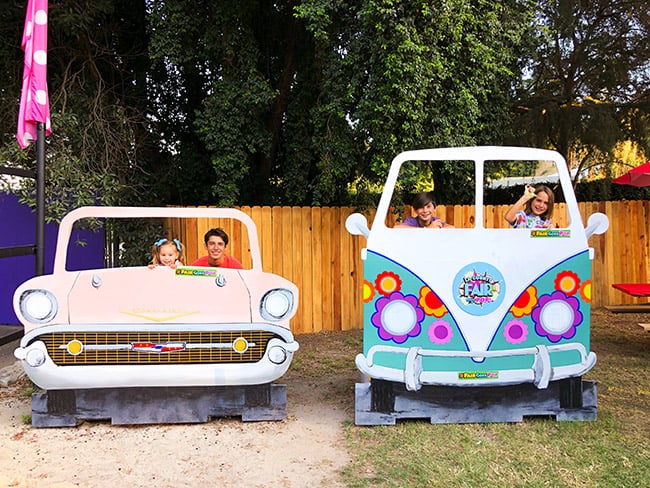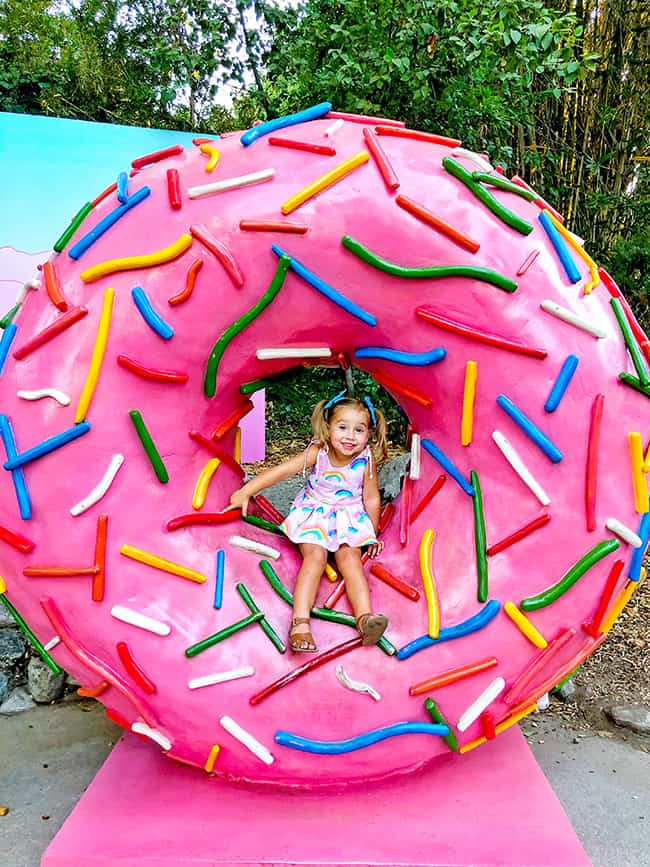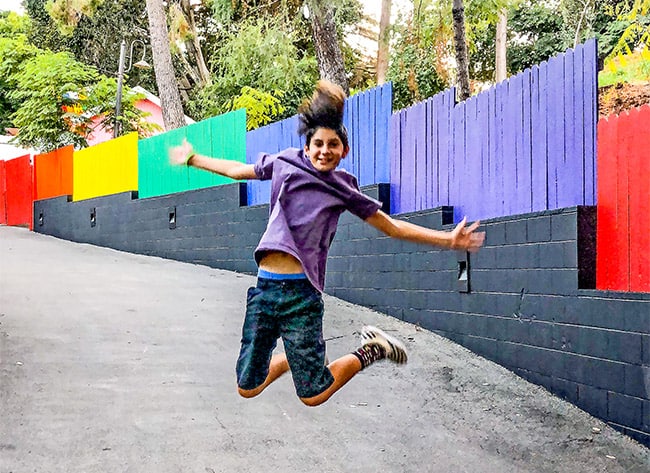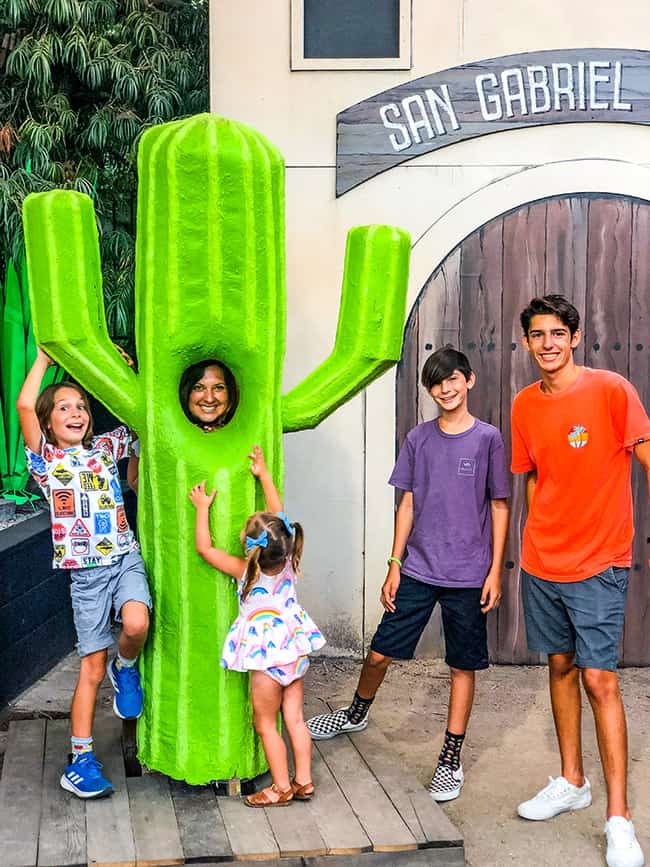 If you like to pet and feed animals, then the barn area is the perfect place to. There are dozens of goats and sheep waiting to be pet and fed. The kids were a little scared, but once they got rid of the goat food, the animals settled down. LOL.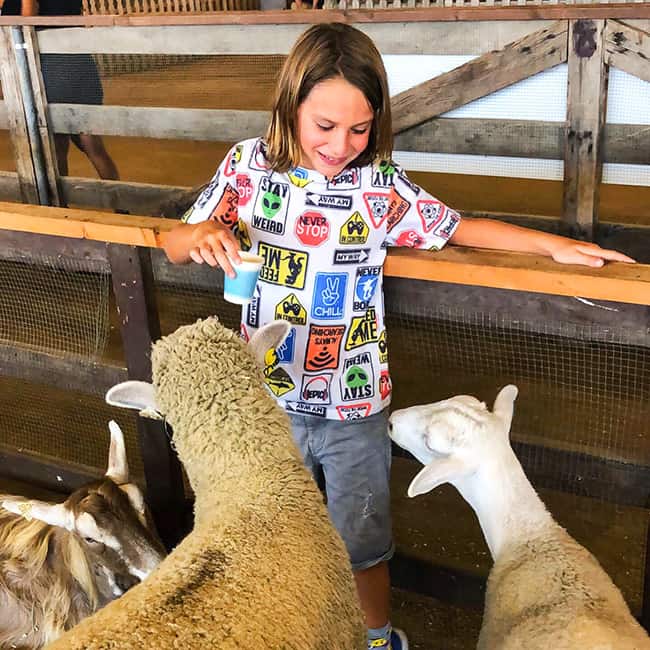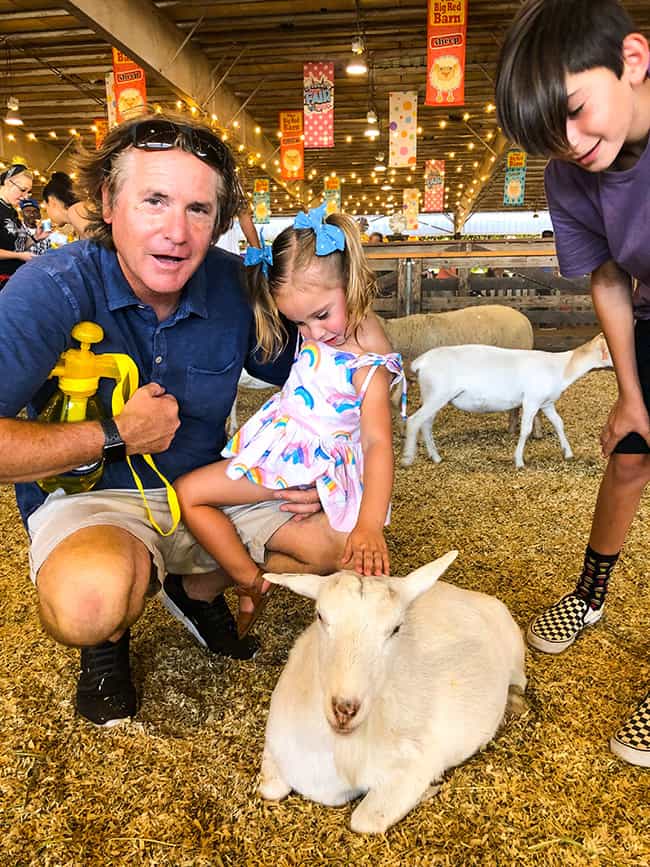 Of course we had to stop by the Chevy booth. My boys LOVE cars, so they really wanted to check out the Chevy Corvette. And since we are currently actively shopping for the right car for our family, we wanted to see what else we might like.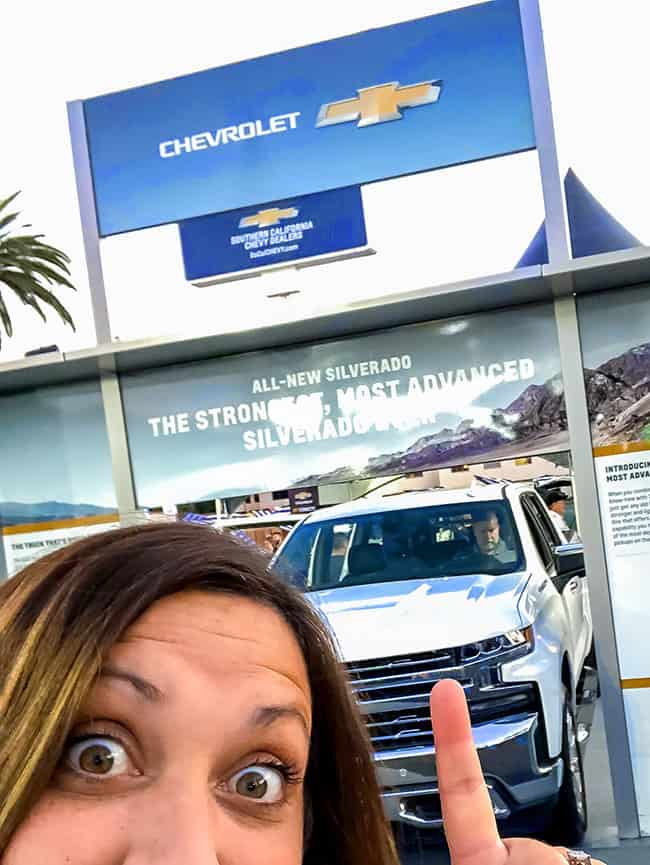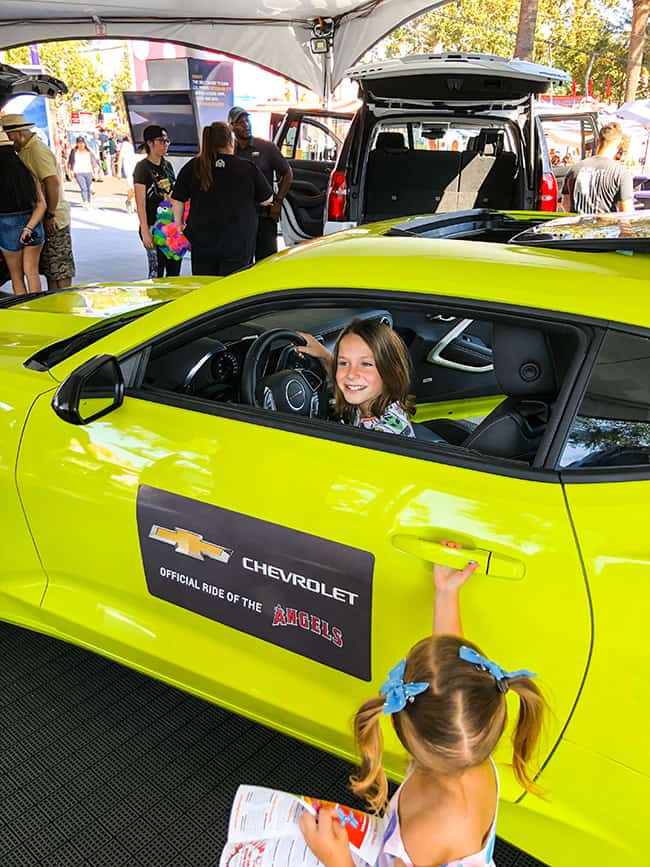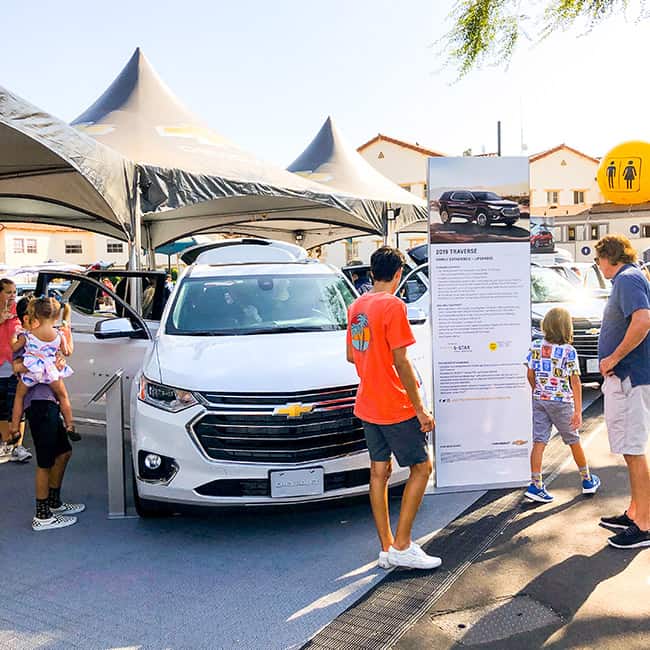 A fair wouldn't be a fair without lots of fair food. We decided that we wanted donuts, and tried the giant Unicorn and Samoa Donuts. Little miss Dani didn't want to share. Yum yum.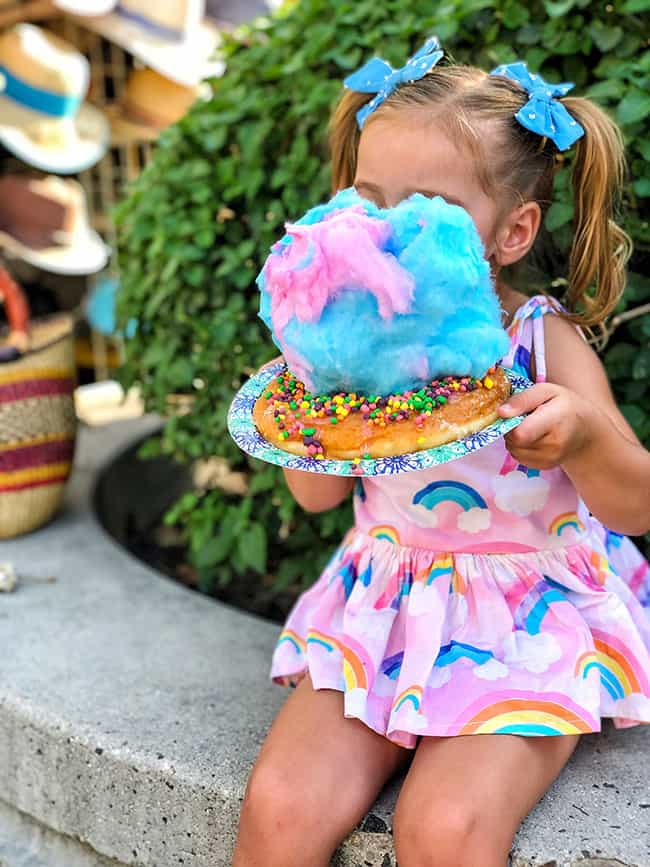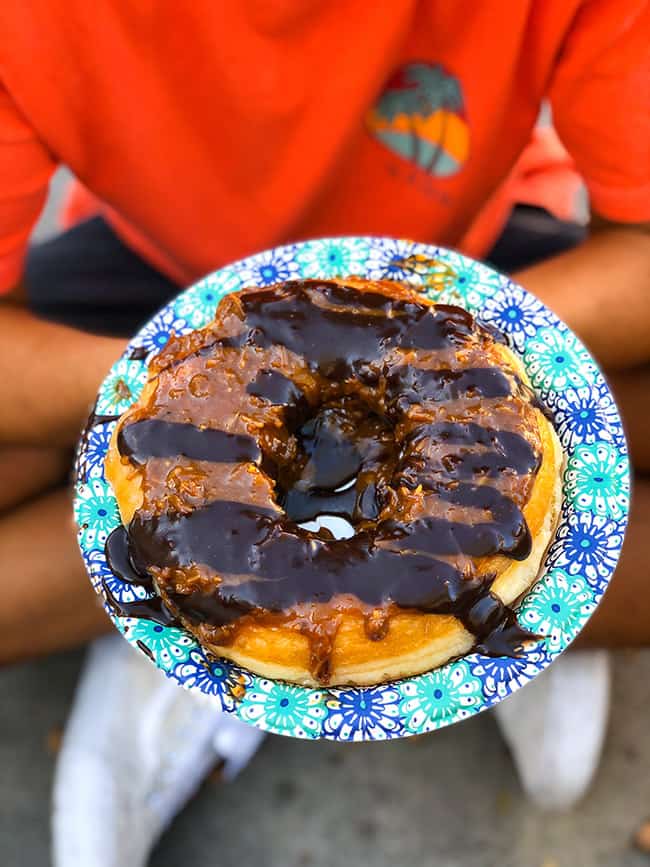 Finally, it was time to ride some rides and play some games. There are so many rides to choose from. Here are just a few photos of the hundreds I took. So hard to pick just a few.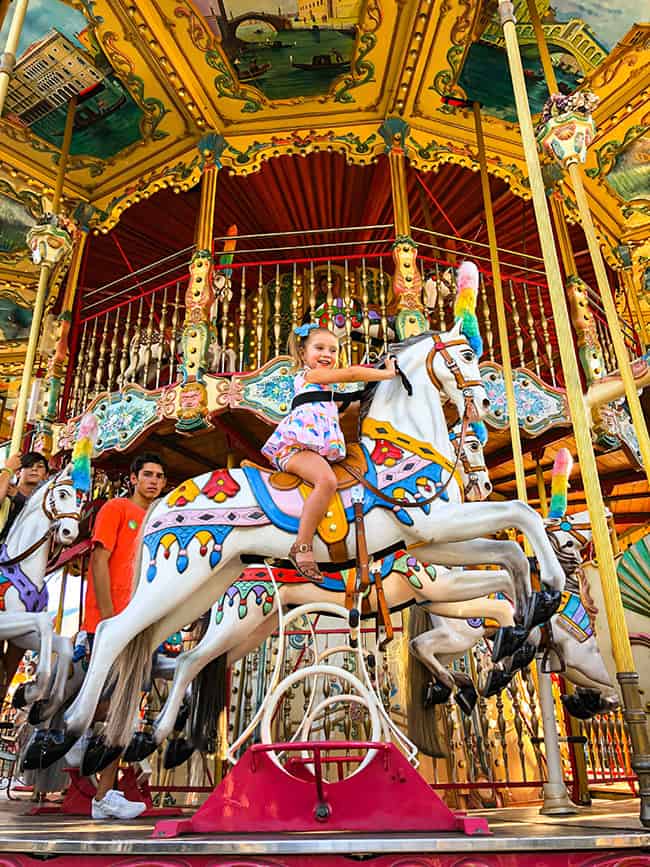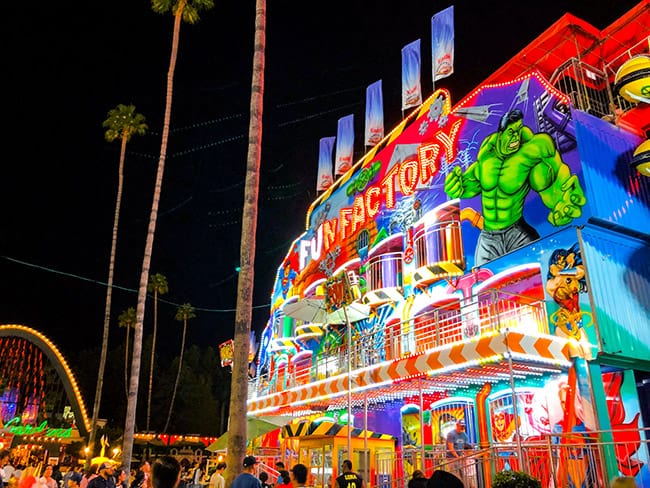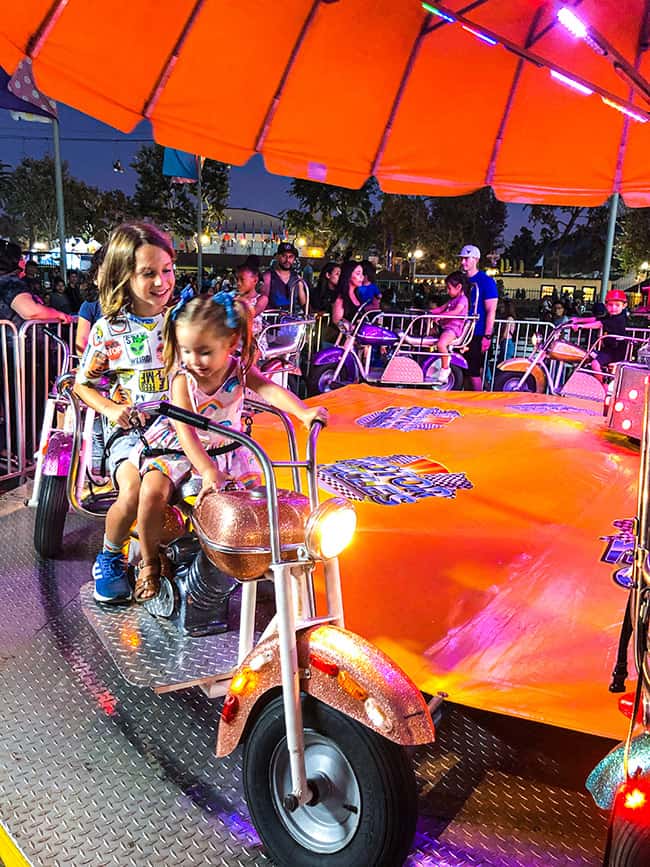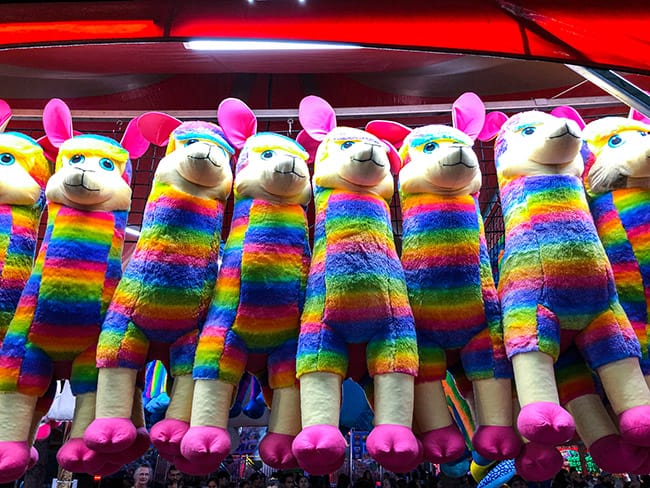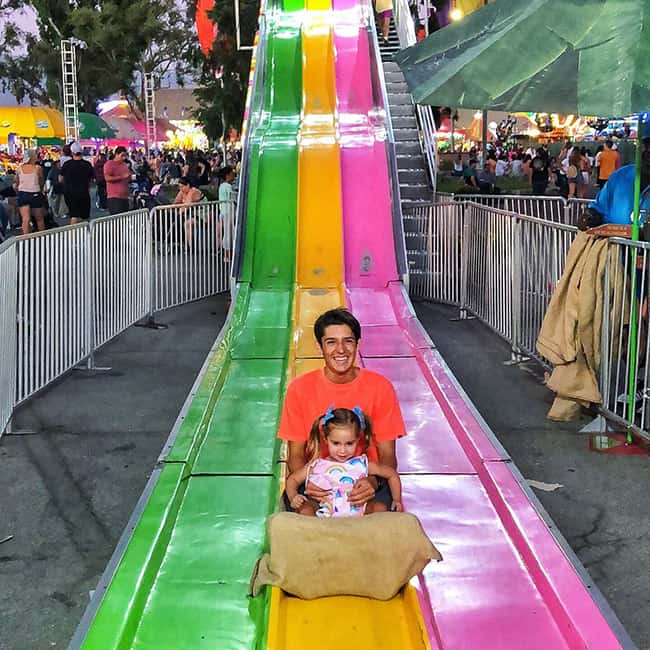 And that was just a little sample of photos from our visit to the LA County Fair. It really was one of those perfect days. Good times, good kids, good food and a great car to get us there.
What We loved about the Chevy Traverse.
The Chevy Traverse is a Mid-sized SUV with three rows. We really like the captain seat option for our family because they could easily get into the back row. You can also get the Chevy Traverse with bench seats instead. The Smart Slide® Seating feature offers easy and convenient access to the third-row seats as well.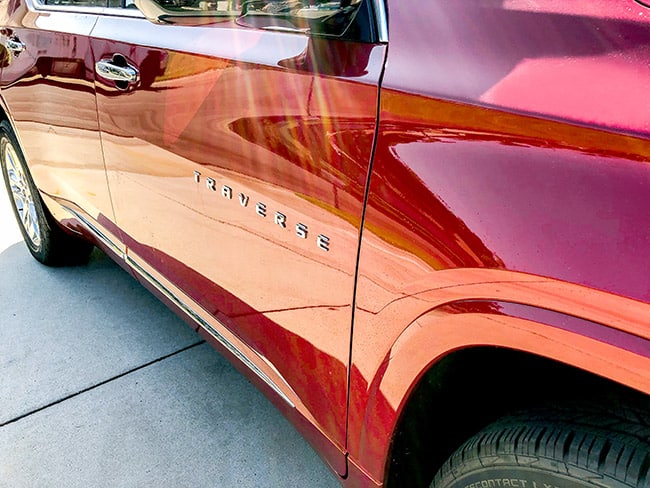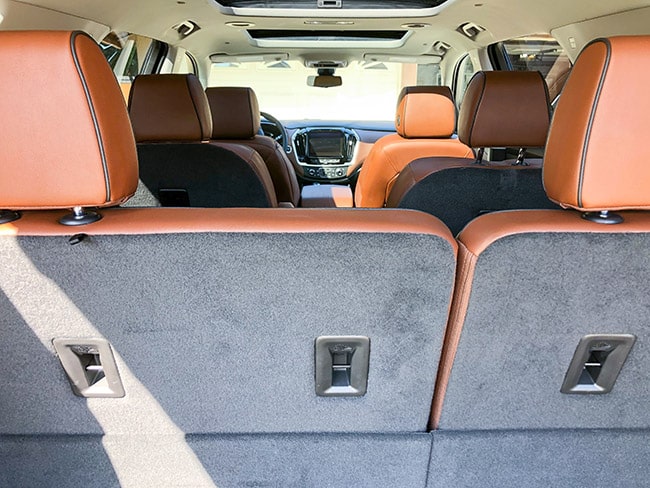 When it comes to your safety, Traverse goes above and beyond. This smart midsize SUV offers a wide range of active safety features that utilize cameras, sensors and radar to help you look out for potential dangers on the road. There are standard rear vision cameras, available forward collision alert, and available front pedestrian breaking. My favorite was the available heated and ventilated front seats. Perfect for hot days in Orange County.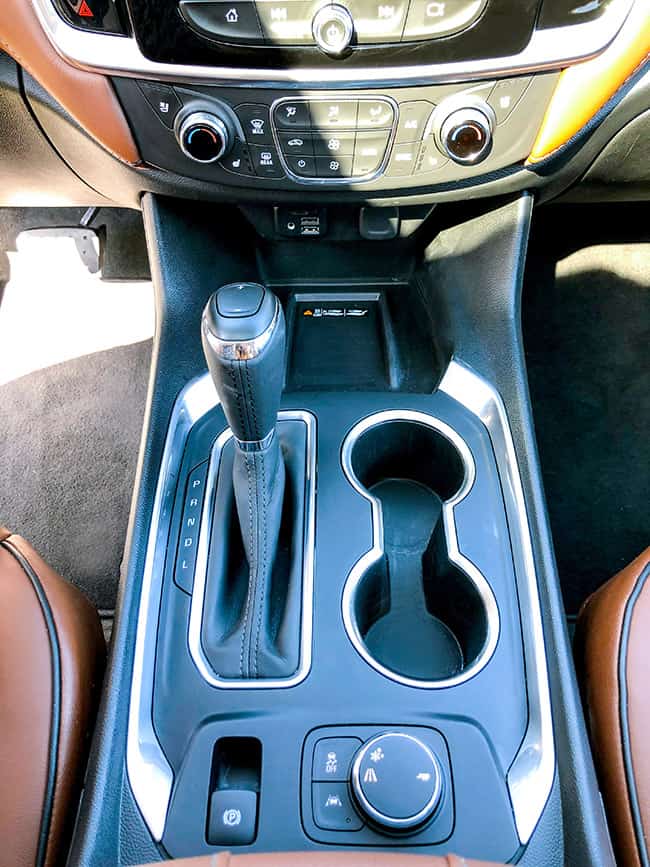 You can close the trunk and adjust the back seats with the press of a button. A hands-free power liftgate with a simple kicking motion over the emblem projection under the rear bumper is also available. Something that I don't have with my current minivan.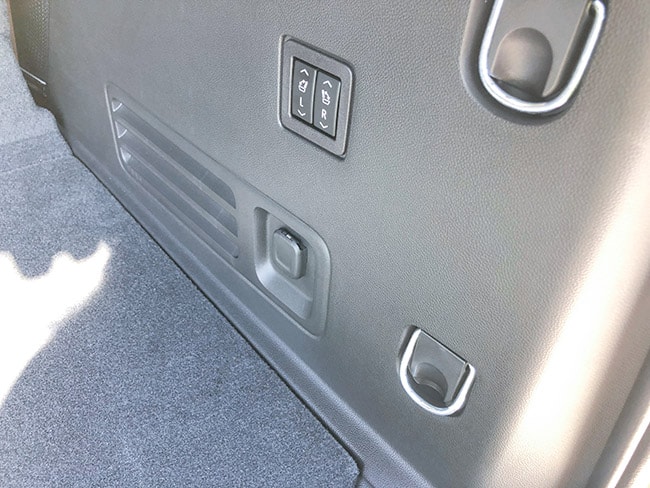 The only thing smaller about the Chevy Traverse compared to my minivan was the trunk space. However, considering the Traverse is an SUV, it has plenty of room for STUFF. Check out our trip to Costco. Everything fit in with no problem with still more room left. Plus you can keep your things concealed in the available storage space behind the infotainment screen or in the rear underfloor compartment.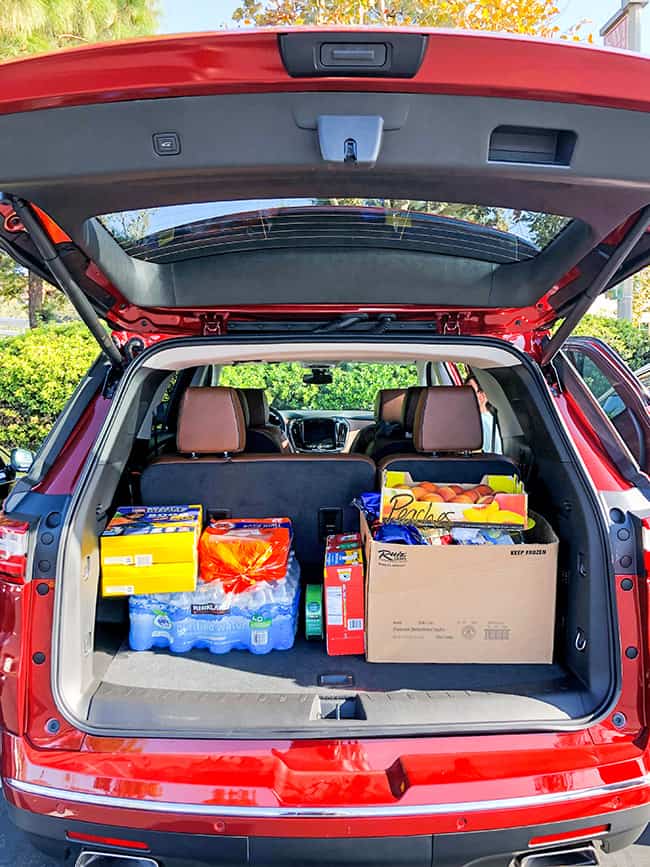 Check out what is looks like from above. Almost like a minivan...but it's an SUV.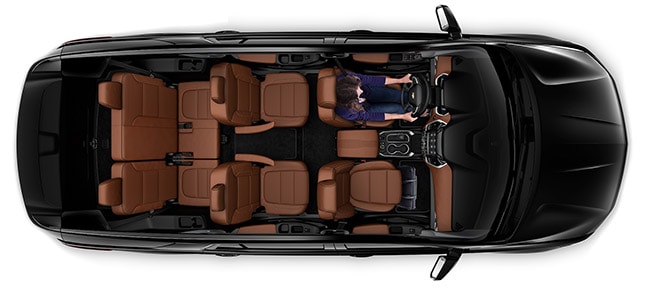 Thanks Chevy for sending us to the LA County Fair and letting us borrow a Chevy Traverse for a week. We loved it and the kids and I didn't want to send it back! Now, that I shared our experience with the Chevy Traverse with you, head over to the Chevy website to check out all the info and see if you think the Chevy Traverse is a good fit for your family. There are so many features that I didn't even get to all of them!