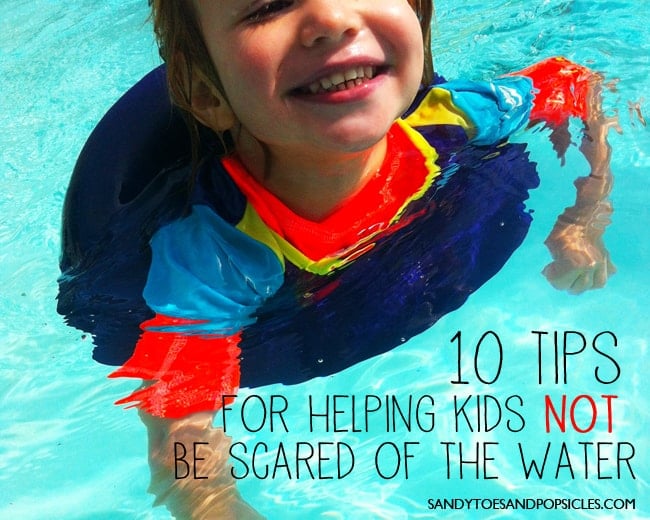 this is a sponsored post on behalf of SwimWays®
i wrote before about how i would be using SwimWays products to help my youngest learn to swim...or at least get used to the water. he is my only child who hasn't liked water, which is unbelievable to me considering i was a competitive swimmer and water polo player for most of my life before children. (something you may have not know about me!) i also taught swimming lessons for about ten years when I was in high school and college. those were some of the best days of my life, i love the water and being outdoors.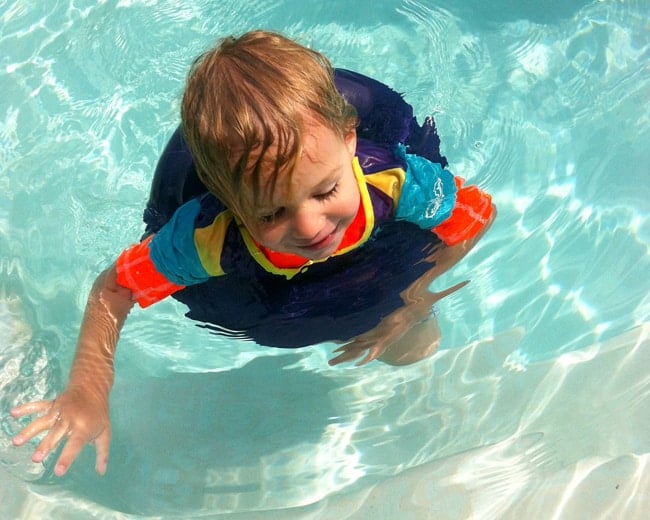 my ultimate goal would be getting my youngest son, Vann, to swim by the end of the summer. but knowing how he hasn't been a fan of the water since birth, i would settle with him be very comfortable in the water by the end. well that goal has been accomplished! with a week of heavy recreational swimming, he is finally enjoying the water. maybe i might meet my goal of getting him water safe by summer's end.
throughout my experience of teaching children to swim, i have found that just playing with kids in the pool who are scared of the water, is the best way to make them comfortable. swimming lessons are good, but they can be a little scary for children. being forced to do things they are scared of and don't want to do can make a miserable experience. pools look BIG and SCARY to them through their little eyes, and they need fun distractions to keep them from focusing on their fears of the water.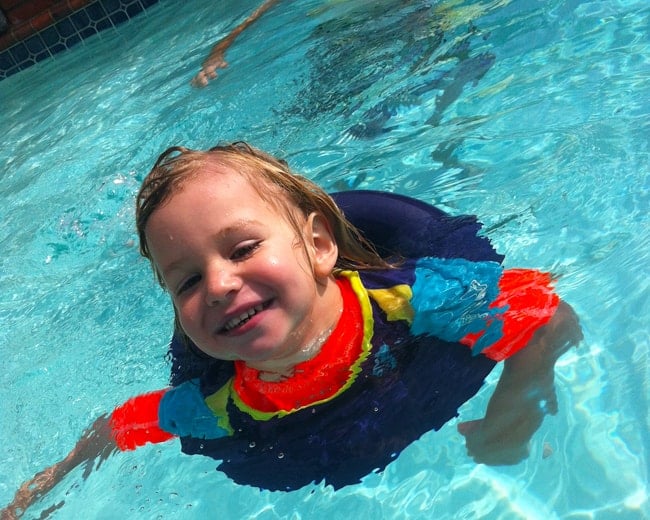 it really is the time spent out of swimming lessons when a child learns their own capabilities in the water. here are some tips i have used to get children comfortable with the water.

• play games on the steps of the pool. splashing, kicking and catching toys can be a fun distraction of their fears. as they get more involved and comfortable playing, get them more wet with fun splashing. they will soon realize that water can be fun.
• singing. kids love music and songs can soothe and distract them. find songs that interest them. i like "Wheels on the Bus," "Motor Boat, Motor Boat," "ABC's," "Twinkle Star," "5 Little Speckled Frogs" and "5 Little Monkeys."
• games. they don't even need to be real games. follow your child's body language. you will be able to tell what really works for them. throwing toys in the water and catching them, touching toys slightly immersed in the water with their noses, jumping around the pool like a frog while holding them, monkeys on the wall, kicking around the pool like a boat, make believe play are all games i play with my kids.
• toys. find fun pool toys and small floating things that are colorful and fun to play with. rings, diving sticks, fish toys, and buckets are favorites of mine. we just got this Flip Float from SwimWays, and my son has fun pushing it out in the water and swimming out to get it.
• blowing bubbles. this is the #1 thing i like to teach kids. if they are blowing bubbles, water isn't going up their noses. and we all know that water going-up a child's nose can make a crying child. demonstrate blowing bubbles and and practice blowing then coming up for a breath. repeat over and over.
• floating. by having your child float in their back, they start to see that they can float without sinking. let your child place their head on your shoulder will laying with the arms and legs are out like a starfish. this can be a struggle, so soothing words, songs and gentle walking around the pool can help soothe your child.
• patience is key. don't force them under the water when they are crying. assure them that you will protect them from getting hurt. you don't want to loose their trust by tricking/forcing them to do things they are scared of. once you loose that trust, it takes more time to get it back. watch your child's cues, if you think they can handle a bit of pushing to do more daring things in the water, try it slowly.
• rewards. they don't have to be treats or toys. they can simply be something in the pool that a child loves and prefers. i.e. "if you blow some bubble for me, i will let you splash me!" or "if you glide off the step to me, we you can hold you favorite toy."
• praise. tell you child how good they are doing. reward them with encouraging words. turn unpleasant experiences into positives. don't focus on the negative. i.e. if your child gets some water in their nose, don't overreact and rush them out of the pool. try to say oops and brush it off by saying "you did so good...you were almost swimming." distract them. of course, use your best judgement, if they are screaming or really hurt/upset, then attend to those needs.
• practice makes perfect. you can't expect a child to get used to the water without routine visits to the pools. go as often as possible and also practice in the bath tub where are child feels safe.
i used this Swim Sweater and this Swim Vest from Swimways® so far this summer to get Vann water-friendly. it was a struggle getting him to wear them, but as soon as i finally got him in the water, he realized they kept him floating. slowly be surely he got comfortable and actually liked swimming. i am so HAPPY!
you can see in this video below how happy he is swimming in the SwimWays Swim Sweater.