summer is practically here, and with the recent warm weather here in Southern California, all my kids have been begging to go swimming. however, my youngest boy, Vann doesn't know how to swim yet. he just turned 3 this month.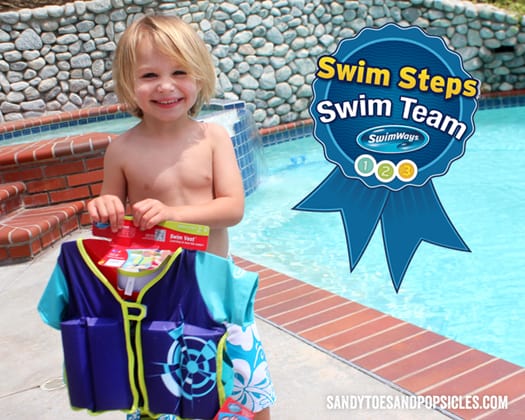 so when i was asked to be an ambassador for the SwimWays-Swim Steps Swim Team, i was really excited. SwimWays has a line of swim training products that help parents and swim instructors teach kids how to swim. from arm floaties to swim vests to goggles and kick boards, there are many different products to aid in teaching your child to swim.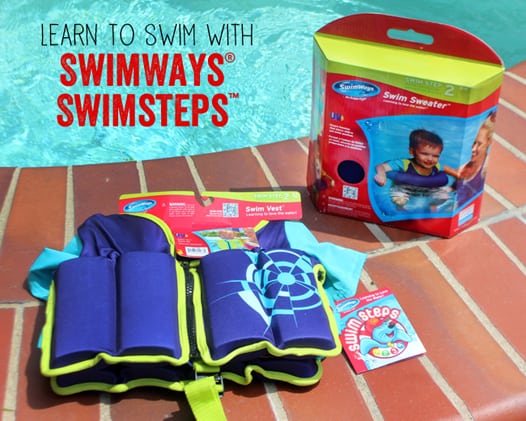 something you probably didn't know about me is, that i was a swim instructor for 10 years before i had kids. however, sometimes it is not easy to teach your own children how to swim. they much rather play with you and have fun...which is probably how it should be. i am hoping by using the SwimWays products while playing in the pool, along with tips on the teach-me-to-swim website, i will have this little guy swimming by the end of summer.
we will be starting off by using the SwimWays Swim Sweater to get used to the water, and the the SwimWays Swim Vest with foam inserts to help balance and support kids while they are swimming. i will be reporting updates on my little guys progress and i am excited to see how he does.
{ disclosure: this is not a sponsored post. as an ambassador of SwimWays, i receive product for reveiw purposes. all thoughts and opinions are my own.}