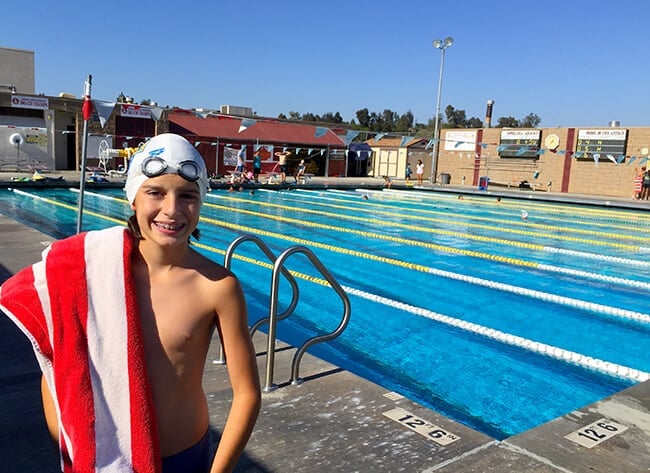 something that I have been dreaming of since my boys were babies has finally happened! My kids have joined the swim team....and not just any swim team, they are swimming with the same coach and in the same pool that i did growing up. i was a competitive swimmer most of my life and also played waterpolo in junior high, highschool and in college. i was hoping that my boys would want to try swimming, because i really love the sport. and to my luck, so far they love it, especially my oldest.
this means we are all spending our afternoons in the pool and on the pool deck, which also means spending lots of time in the beautiful sun! as a swimmer i know how important it is to keep my skin healthy and protected from the sun. so i am excited to have partnered with Banana Boat® to make sure my family is covered in waterproof sunscreen.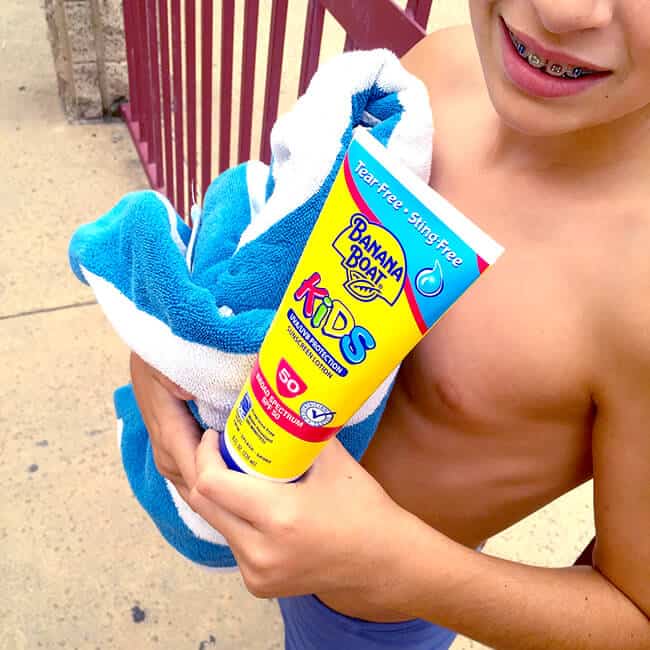 last week i shared some tips for using sunscreen and all about our first major encounter with the sun this summer. even though my kids already have a base tan and are just swimming in the afternoon when the sun is less harsh, i still make sure to lathered them up with sunscreen before they swim. my main concern is skin damage and skin cancer. sunscreen does more than just protect against sunburns, it protects against these long-term effects that aren't always visible. Banana Boat® KIDS is awesome because it is SPF 50, waterproof, tear-free, sting-free, and provides effective broad spectrum UVA and UVB protection
it has been such a treat sitting on the pool deck and watching my boys swim so far this summer. it probably sounds funny, but i love the smell of the pool. it brings back so many memories of my time spent there. swimming around 6 hours a day was my life for many years. and in the summer i would teach swim lessons all day long..sometimes 12-14 hours per day. i just loved the water.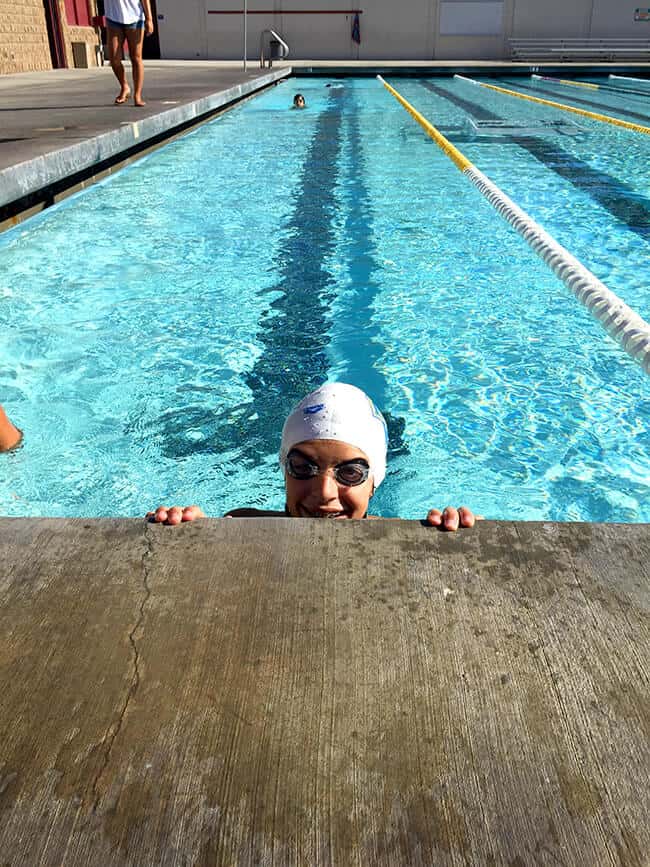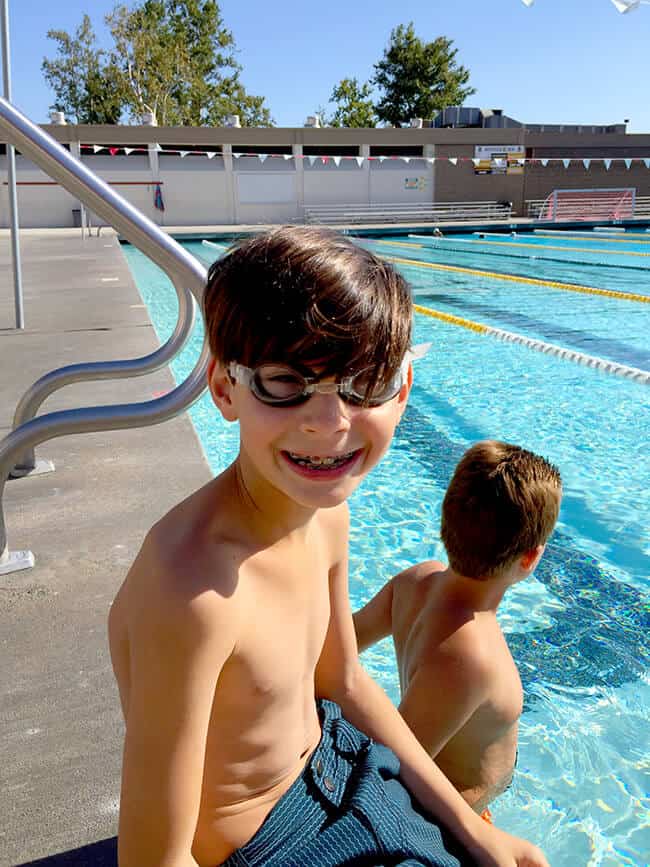 the boys have now learned all the strokes including freestyle, backstroke, breaststroke and butterfly. they practice in the late afternoons for an hour each day. it is exciting to see them improve with each day of coaching. the waterproof sunscreen is best to use because it lasts for a couple hours.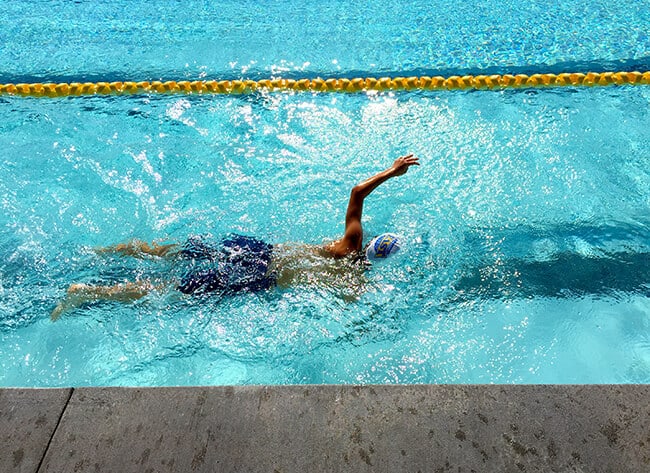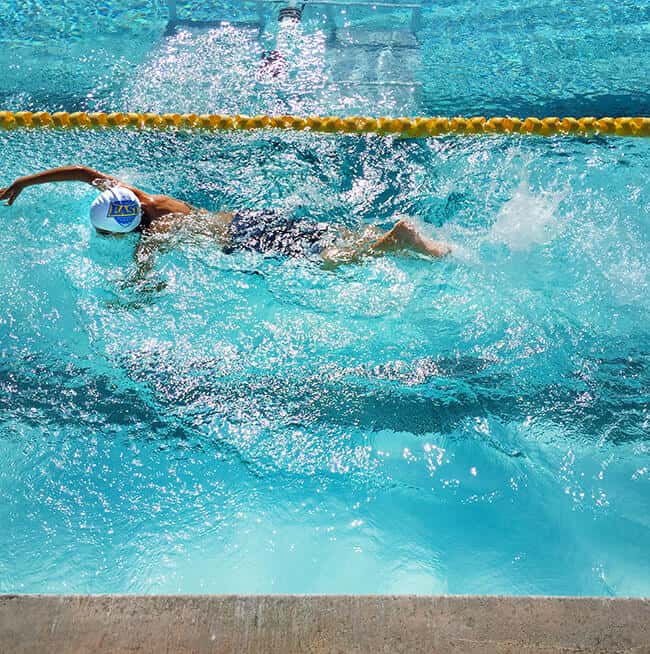 if you have a child who loves to swim, i highly recommend putting them on a swim team. it's great exercise, teaches discipline, perserverance and since it's an individual sport, swimmers can set their own personal goals for improvement. for kids who struggle with team sports, swimming is a great option. later on, once they are great swimmers, waterpolo is a great team sport. at least i think so! (i might be biased)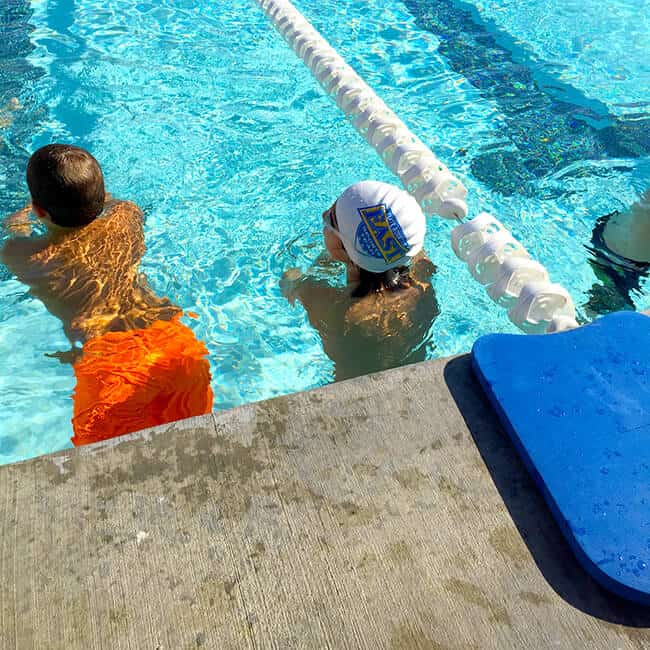 what's most important, is finding something that your kids loves. it makes me happy to see my kids so happy. and it's the icing on the cake that they chose a sport where i get to enjoy the water and the sun. two of the reasons why i live in Southern California.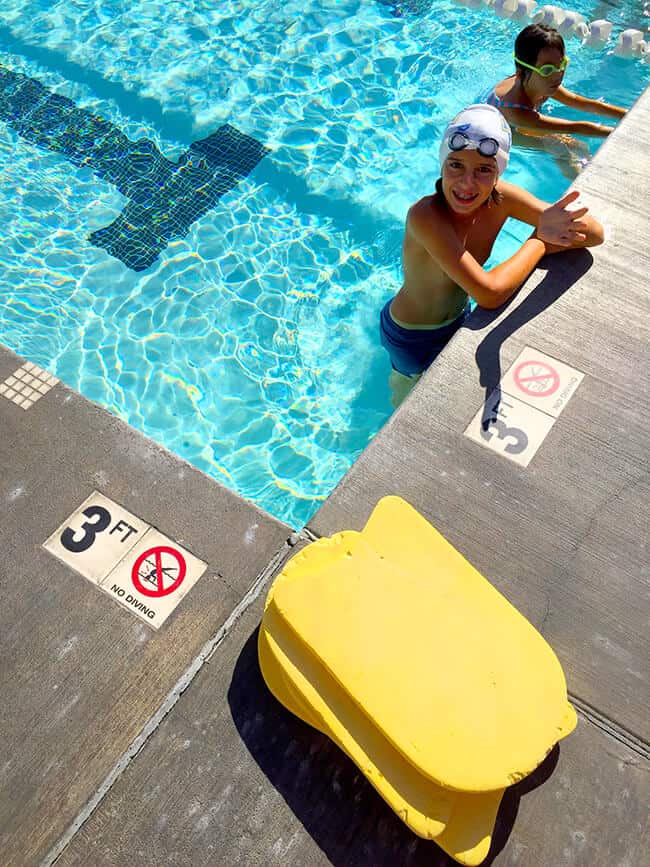 hurray for swim team in the summer! i am so glad that my boys are having fun doing something that i enjoyed as a child. whatever sun scene you and your family chooses this summer, whether it be swim team, swim lessons or playing in the park, be rest assured that Banana Boat® has you covered. all you need to do is follow the signs for continuous sun protection.
Follow the signs of summer!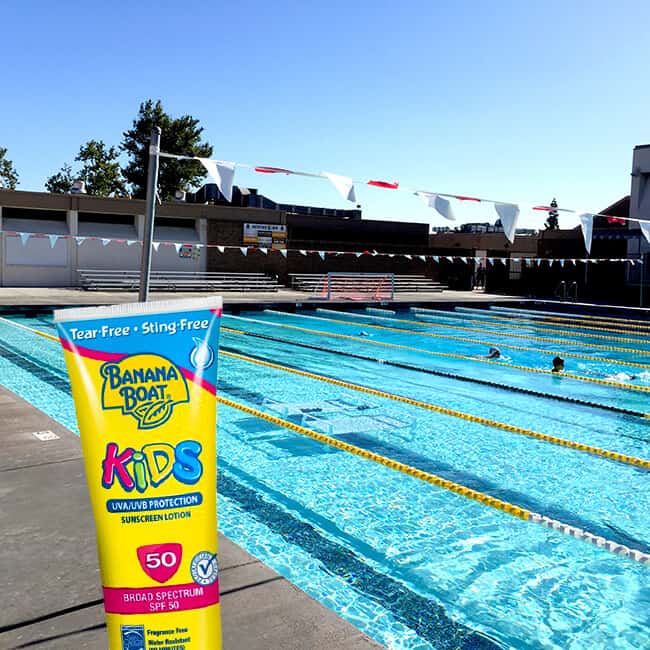 This is a sponsored conversation written by me on behalf of Banana Boat® . The opinions and text are all mine.