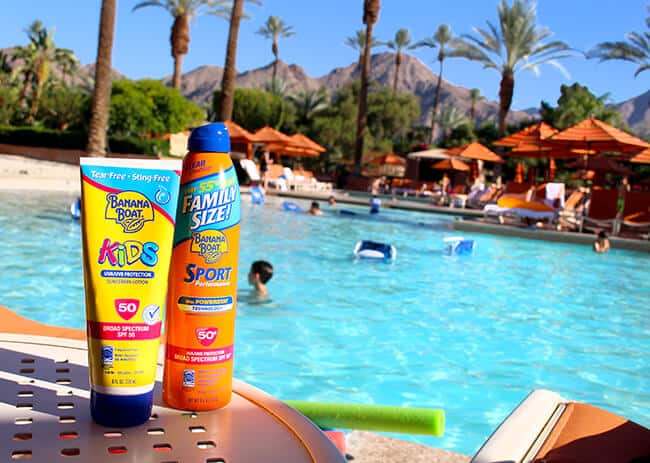 this past weekend our summer adventures finally began. i had been desperately waiting for the day school got out so that we could hit the road for some summer fun. i needed to get out of town to de-stress, so we headed to Palm Desert for a weekend of swimming and desert adventure. i partnered with Banana Boat®, and made sure to pack our suitcases with enough sunscreen to last the entire trip. good thing i did, because when we finally made it out to our desert oasis, it was hotter and sunnier than i could have imagined. 114º degrees is super hot, even for this sun loving Orange County mom.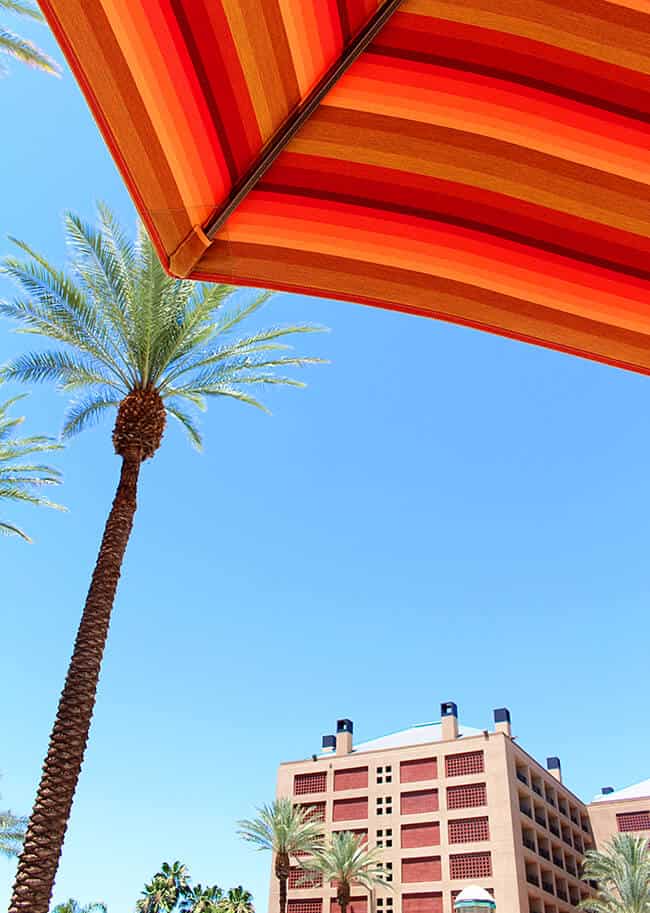 we hit the pools as soon as we arrived. but not until we were lathered up with Banana Boat®. as parents, we know how important it is to make sun protection a priority. sunscreen does more than protect against sunburns, it protects against long-term effects that are not always visible, like skin damage and skin cancer. i was very worried that our family would all fry under the extreme heat and sun, as it would be our first time being exposed to this amount of sun this summer. but, i was extremely surprised! Banana Boat® did a great job. not one of us got burned during our trip. not even after swimming for hours in the pool....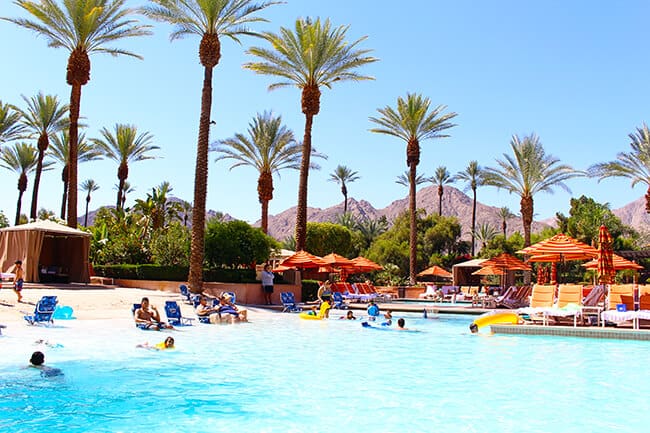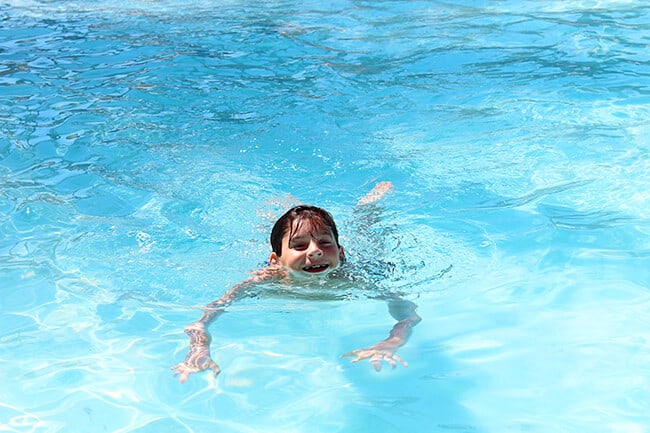 or after playing on the hotel's sandy beach....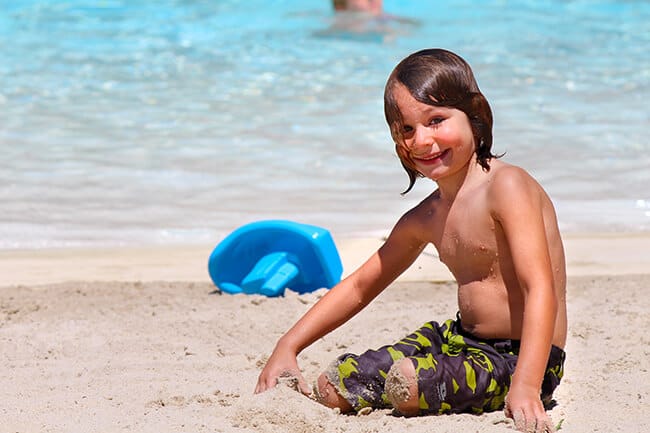 or biking around the hotel's lake.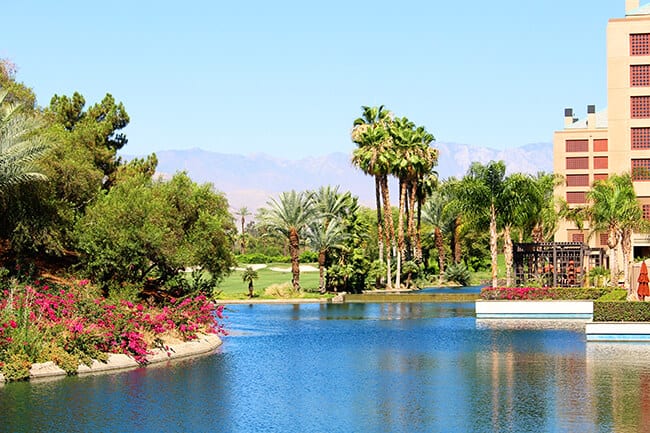 the sun beat down on us when we visited Salvation Mountain. it was almost unbearable. but we survived, and still no sunburns.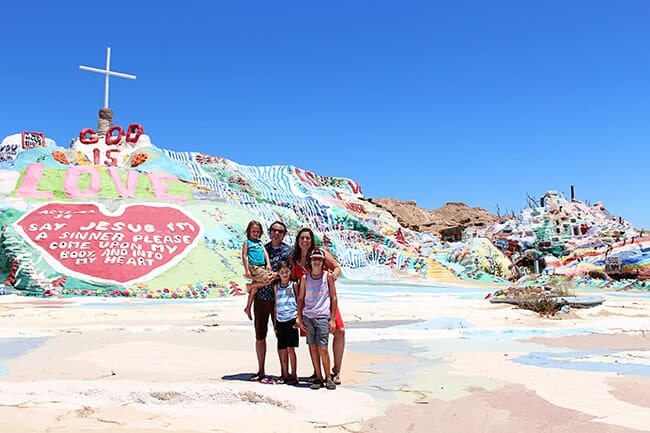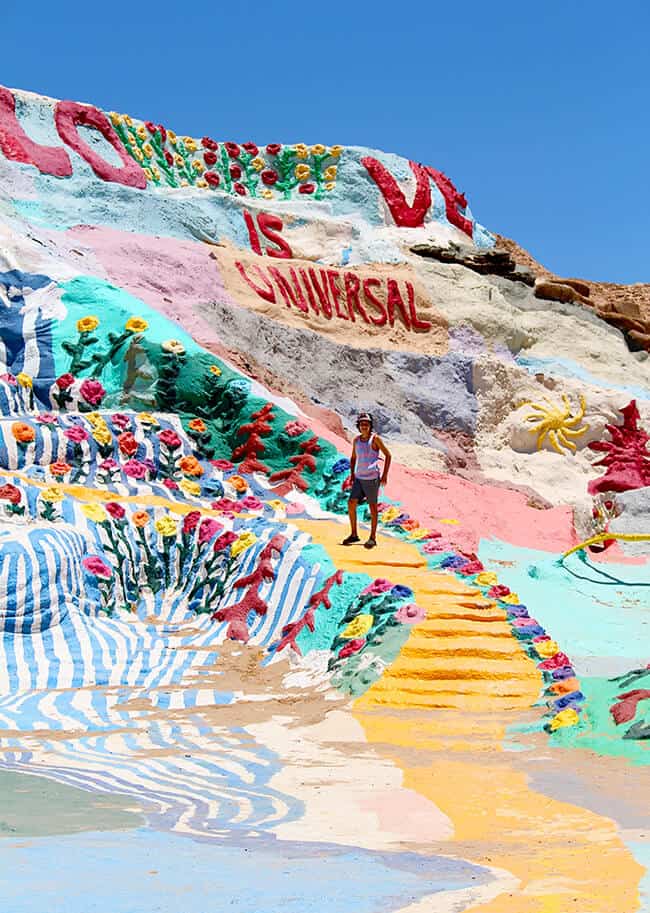 we finished off our weekend visiting the Cabazon dinosaurs, and Banana Boat® had continuous protection. worked wonders no matter where we went!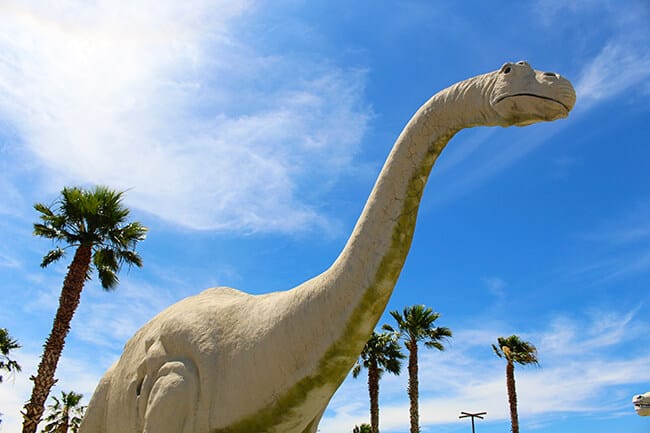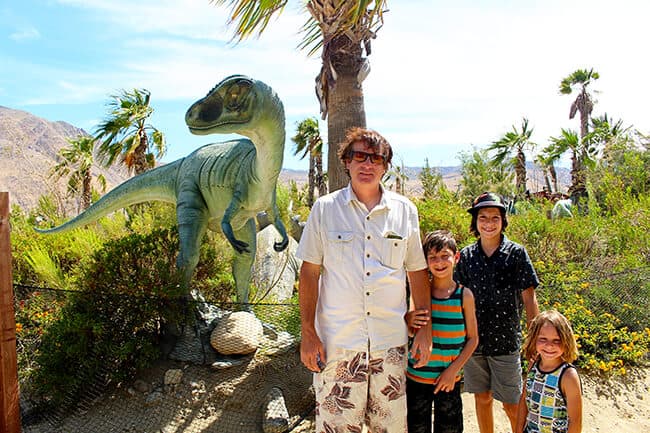 Tips for Using Sunscreen
• be sure to apply 1 ounce (2 tablespoons) of sunscreen to you and your kids' entire bodies 30 minutes before going outside
• reapply every two hours or immediately after swimming or excessive sweating.
• make sunscreen application fun for the kids by singing a fun song while applying sunscreen. it keeps them engaged and makes it feel like less of a chore.
• use sunscreen whenever you are outdoors. Banana Boat® sun care products are tested in seven conditions – sun, pool water, ocean water, wind, sweat, sand and extreme heat – to provide safe and effective broad spectrum UVA and UVB protection for the entire family.
hurray for the beginning of summer! i am so glad that it is finally here. whatever sun scene you and your family chooses this summer, be rest assured that Banana Boat® has you covered. all you need to do is follow the signs for continuous sun protection.
Follow the signs of summer!
This is a sponsored conversation written by me on behalf of Banana Boat® . The opinions and text are all mine.