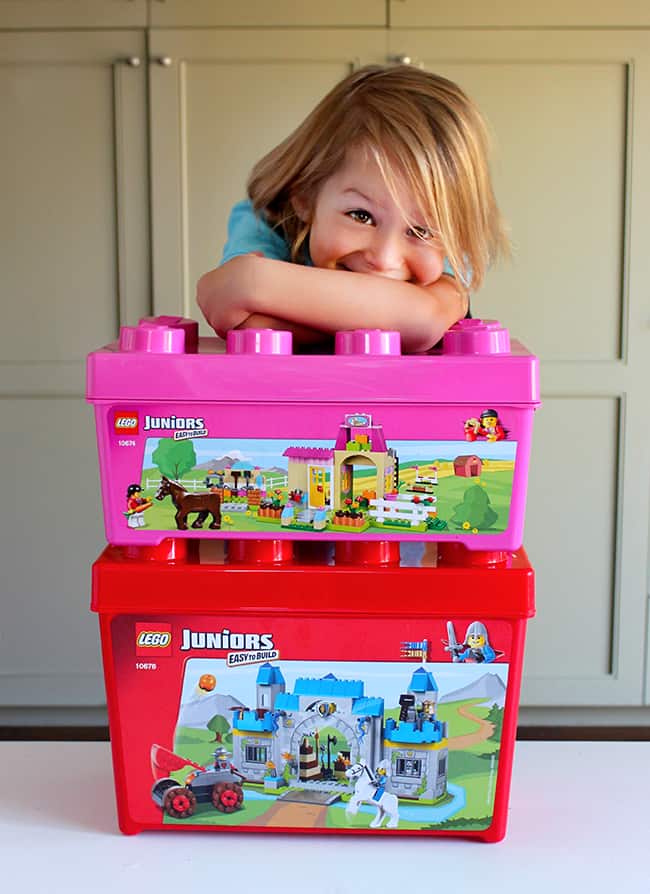 Playing LEGO® at our house is an everyday occurrence. All of my boys LOVE legos, which i frequently write about over here. Today I wanted to write about LEGO Juniors. It's LEGO's new line of building sets that bridge the gap between LEGO Duplo and big kid LEGO sets. The LEGO Juniors are designed especially for children aged 4-7, to give them a great first experience with LEGO bricks through easy to build models. they have quick start elements and numbered pre-packed bags to make building easy and organized. kids can practically create them without help from anyone.
My 4 year old Vann, was so excited to build his LEGO® Juniors. He was able to build them all by himself with the easy to understand instructions. and even though they are the little lego pieces, they are less complicated than the big sets his brothers build.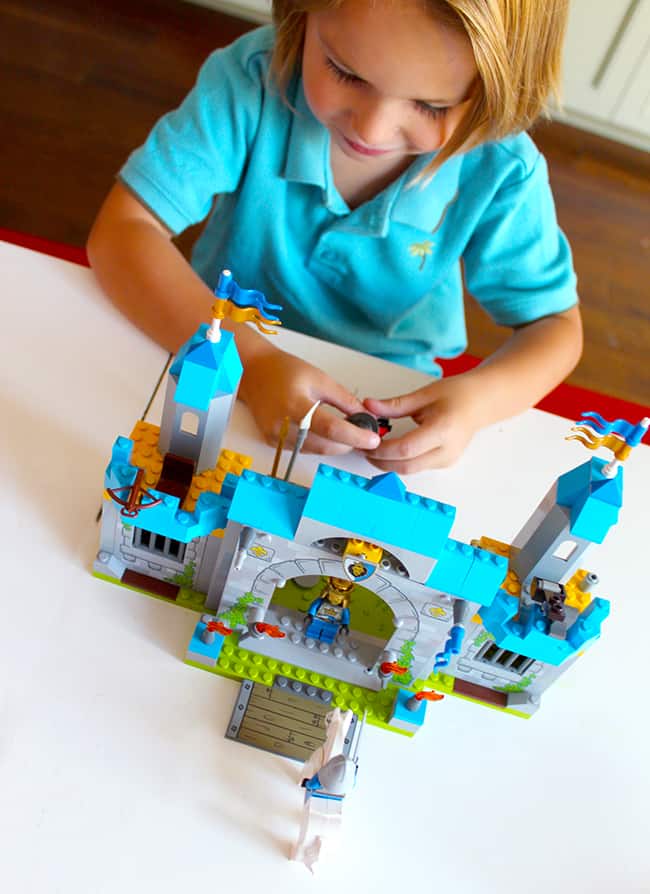 I also like that LEGO Juniors sets come with extra packages of legos and instructions so that kids can take the initial big set apart and build other sets within that set. So kids can either play with the initial set, or build more things. this build and rebuild concept is great, especially for creativity and fun. LEGO Juniors bricks set kids up for successful, non-frustrating, experiences for them to Make and re-Make.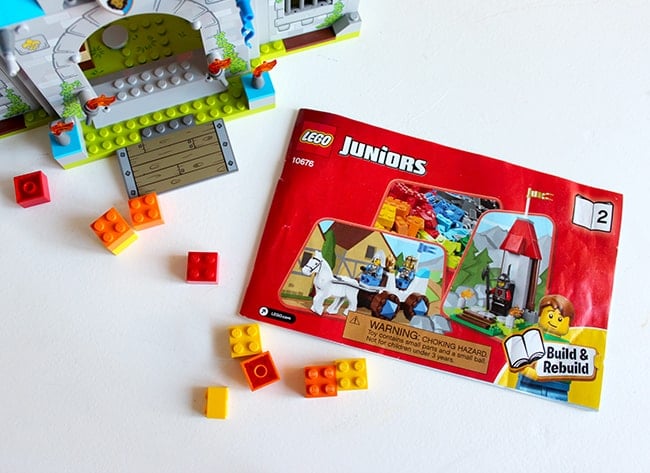 Making and playing are a critical part of a child's development as it is how he/she discovers and learns about the world. Making is the simple act of doing. It is both a physical experience—being hands on—and awareness that the world is constantly being built and rebuilt.In order to develop as creative thinkers, children need opportunities, stimulating environments and engaging materials to Make. Offering young children age-appropriate supplies is an important part of the journey.
see how easy the instructions are to understand.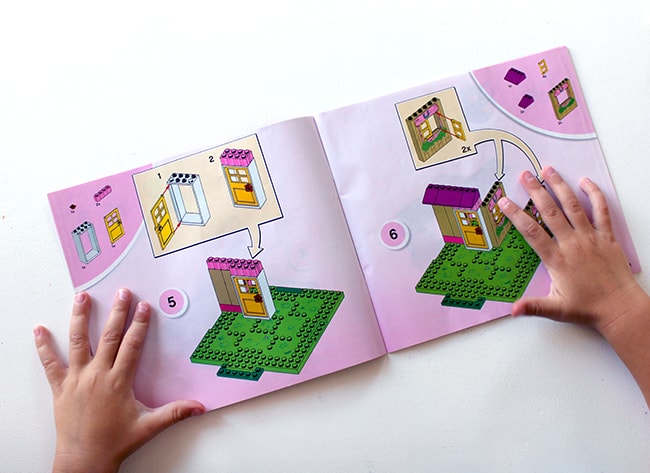 Just to show you that kids as young as 4 years old can build LEGO Juniors sets, check out this time-lapse video of Vann building a complete LEGO Juniors set ALL BY HIMSELF!
my proud boy with the completed set!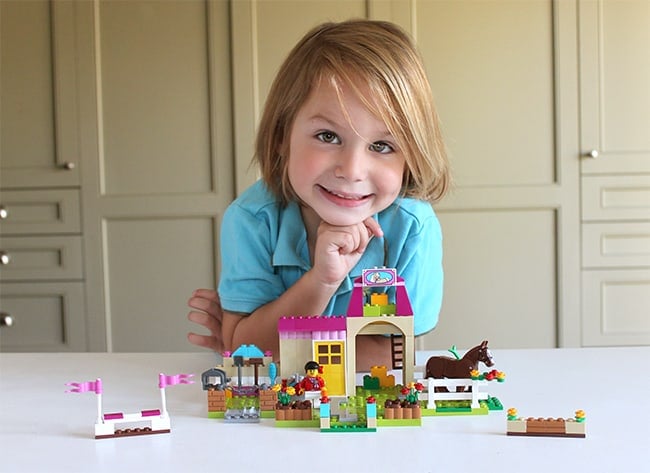 LEGO® is one toy i hope to see my children play with for years to come. as children make things, they gain confidence in their ability to bring their ideas to life. LEGO Juniors is the perfect way to introduce legos to my little one, to inspire him and help him develop confidence in his building skills.
I was selected for this opportunity as a member of Clever Girls Collective and the content and opinions expressed here are all my own.