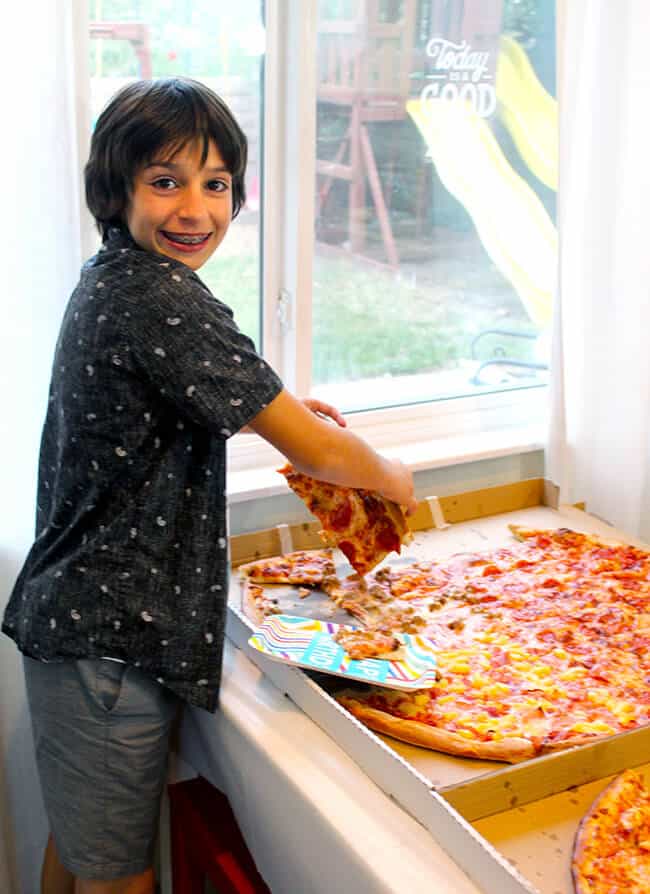 last weekend we had a birthday party for my oldest son Jackson who turned twelve. this year things drastically changed with him being an almost teenager. no more kisses goodbye at school, playdates have changed to "hanging out" and he is definitely more opinionated of what is cool and what is not. his birthday wish list was void of the normal toys and building sets i am used to him asking for, and now is replaced by logo clothes and electronics. i knew this day was near, and now that it is finally a reality, it has begun to sink in that my first born little baby boy is now becoming a little adult. so,
what kind of parties do tween and teenage kids have?
what kind of gifts do you give to tween and teenage kids?
this is all new to me.
we don't do parties every year in our home, so planning a party was exciting for Jackson. we decided a pizza and movie night would be the most fun. eating and video games are all kids want these days anyways. so he invited a handful of boys and girls from his school class over to "hang out."
it was no question that we were going to have pizza. this would be the most crowd pleasing meal, but to make having pizza extra special, i decided to get GIANT pizzas. and that they were.
my younger boys insisted on taking photos with the pizzas. see...they are ginormous.
they were definitely the hit of the party. each pizza had 45 pieces. enough to feed everyone and us parents and siblings. twice! i recommend having giant pizzas for your next party. just google who makes them in your area.
What to give Tweens and Teens for their Birthdays

next up, what does a tween or teenager want for their birthday? of course, most want electronics, but what else? my son has had his eye on a Penny Skateboard for almost a year now. Penny Skateboards are good quality, colorful skateboards that come in awesome colors and color combinations. you can even customize them with the Penny Skateboard Customizer to get the exact color combination you dream of. they are pretty fun and something all of my boys want, even my five year old.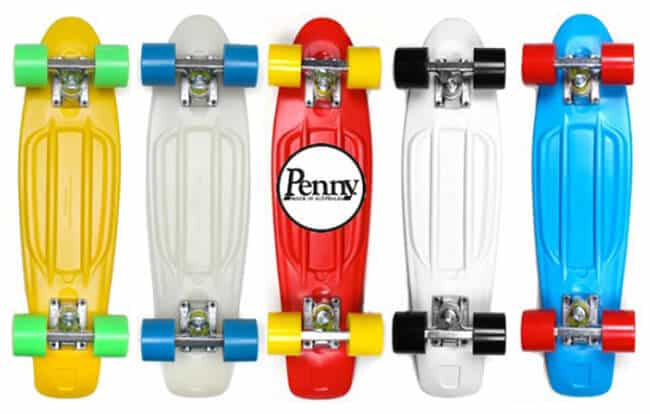 besides a Penny Skateboard, i've made a list of some fun gift ideas for tween and teens that i think my son and kids his age would like. check out my list below.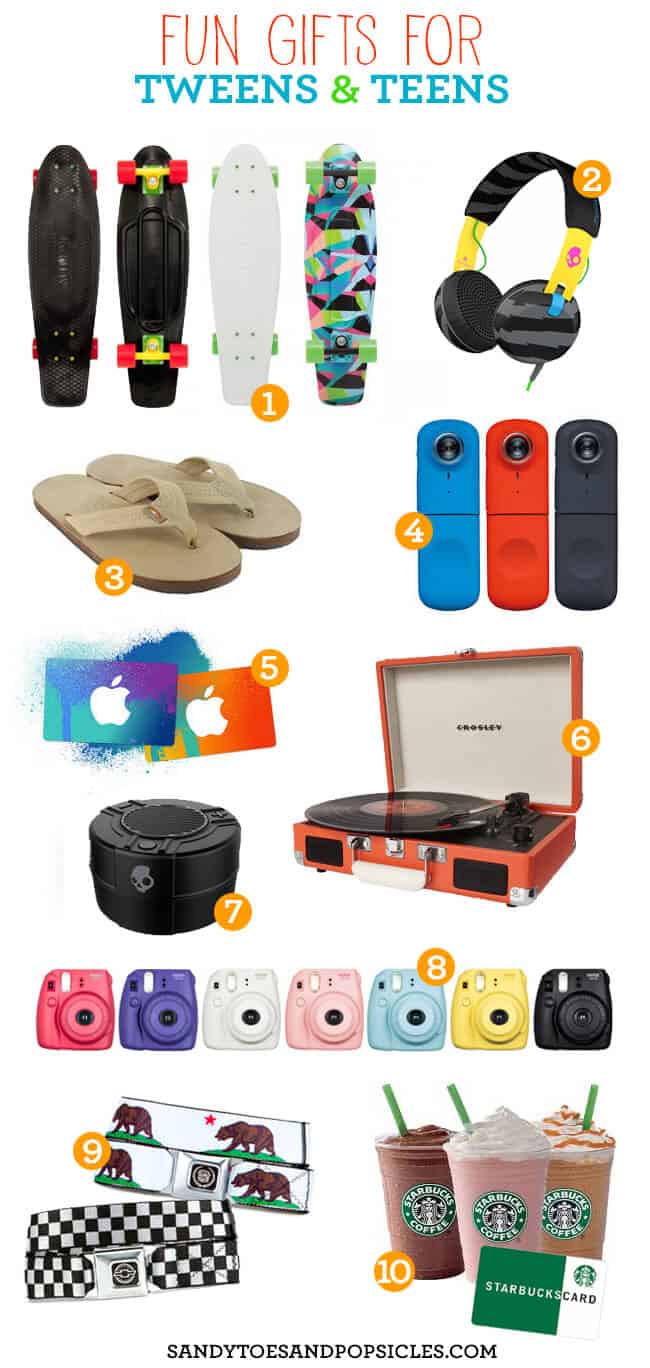 1. Penny Skateboard // 2. Headphones // 3. Rainbow Sandals // 4. Bemo Video Camera // 5. iTunes Gift Cards // 6. Vintage Record Player // 7. Portable Wifi Speakers // 8. Fijifilm Instax Mini Poloroid Camera with film // 9. Seatbelt Belts // 10. Starbuck Gift Cards
these are all items my son loves and i would guess most teens would like them as well. most of these items are on the more expensive side, but he would be happy with a t-shirt, hat or any amount of gift card as well.
lastly, they kids at the party needed some sweets.
Tween and Teen Party Desserts
we decided that the best thing to serve would be make your own ice cream sundaes. a simple dessert, but kids love it. i found these great waffle cone bowls and loads of toppings including; cookies, chocolate crackle topping, almonds, sprinkles, cherries, hot fudge, caramel and whipped cream. it was the hit of the party.
Tween and Teen Movie and Game Ideas
for the movies, the kids went old-school and chose Gremlins and the Jurassic Park Trilogy. they had a blast watching the movie while enjoying homemade movie popcorn. they also played Nintendo Super Smash Bros. and with the 8 player option, they all got to play together at once. that was super fun. they did make a mess by bringing all the sofas and blankets in the house downstairs into our living room, but i didn't care. they were having such a great time. it just goes to show you that you don't have to plan an extravagant party to make it an awesome party. we went simple and still had a great time.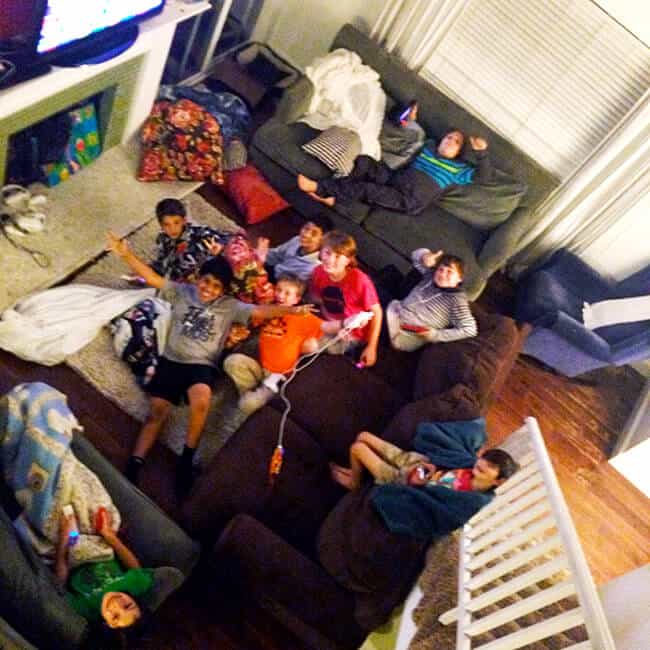 { This is a sponsored post on behalf of Penny Skateboards. As always, all thoughts and opinions are 100% my own. }