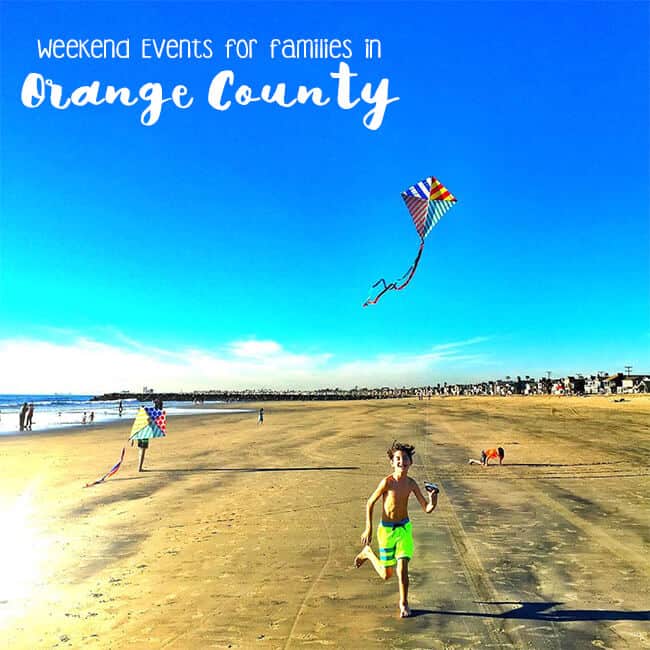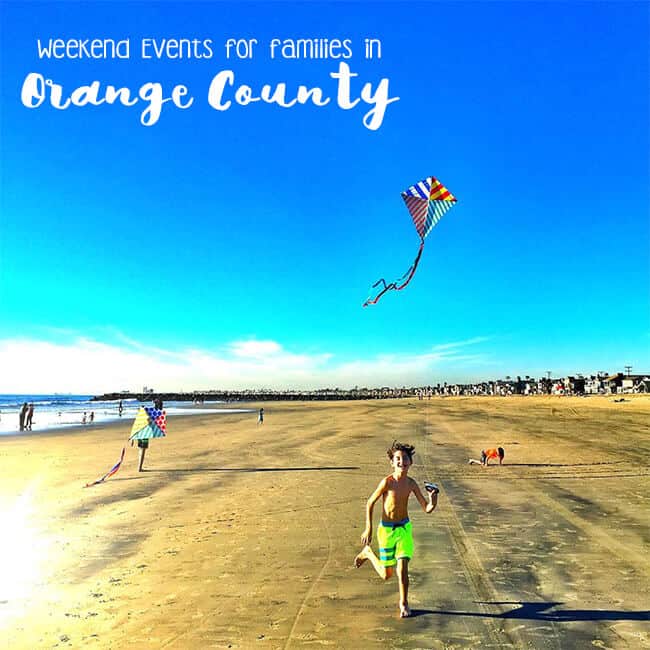 Weekend Events for Families in Orange County – June 15 & 16, 2019 –  It's going to be beautiful here in Orange County! Check out all these events on this list happening here in the OC this Saturday and Sunday…some are even FREE!  (to submit your event, email jillparkin@gmail.com by the Wednesday before your event.)
All Weekend
Knott's Summer Nights
Knott's Berry Farm  | 5:30 – 10:00pm
Enjoy nighttime festivities such as live music, food and games on the Knott's midway. A variety of bands that rotate at the Calico Park stage nightly, rock out to a top 40's band at the Calico Mine Stage or bop to beats of the Boardwalk DJ around Charleston Circle Fountain. Plus, a summer night party is not complete without food and drinks. Seasonal flavors collide as the Knott's culinary team creates tasty twists to classic summer favorites. With a hub of live music, unique summer food offerings, Instagram-able photo opportunities, interactive experiences, and family-friendly games, Knott's Summer Nights will be an event to remember.
Free Miniature Train Rides
Goathill Junction Railroad | 10:00am – 3:30pm
Public ride days are the highlight for the club. The club has a variety of engines and riding cars. Trains on public ride days are made up of 4 to 6 bench cars that seat 5 to 6 adults and children per car. Rides are FREE however, donations are welcome and help keep the trains running.
Father's Day Pirates Dinner Adventure
Pirates Dinner Adventure 
Father's Day Special – Dad is free! One complimentary dad admission with a paid adult admission. Reservations must be made over the phone. Marvel at an astonishing display of special-effects wizardry, aerial artistry, swashbuckling swordplay and dynamic duels, while dining on fine grub and grog, at Pirate's Dinner Adventure. Sail the high seas with Captain Sebastian the Black and his crew; in this classic tale of good vs. evil which offers the perfect blend of action, comedy and romance, along with the opportunity for you to interact with the story.
Strawberry Tours and Strawberry Festival
Tanaka Farms
Take a one hour long wagon ride around the farm. Learn about the farming methods and history of our farm from your friendly tour guide. You will see how fruits and vegetables grow! Throughout the tour, you will sample several seasonal fruits and vegetables. The last stop on this tour is in the strawberry patch where you can pick and eat strawberries!  Everyone will take home a one pound basket of strawberries!
Weekends on the Farm
The Ecology Center | 10:00am – 4:00pm
Every Saturday and Sunday – explore The Ecology Center and all it has to offer! Saturdays are our Farm Festival Days, While Sundays are open for self-guided exploration. Be sure to check their calendar for workshops and events happening every weekend!
Saturday, June 15, 2019
Chili at the Beach
Huntington Beach Pier | 11:00am – 5:00pm
Chili Cook-Off and Salsa Tasting Contest on Main Street. In addition there will be children's activities with kid's games and entertainment, all benefiting the Boys and Girls Club of Huntington Valley.
Auto Enthusiast Day
Anaheim Angels Stadium | noon – 5:00pm
Join us for the 7th annual Auto Enthusiast Day presented by Nitto Tire. The event will take place on Saturday, June 15th at Angel Stadium of Anaheim from 12pm – 5pm. The show is free for all spectators and will include a variety of activities, such as drifting and off-road demonstrations, a vendor midway featuring automotive products and giveaways, food trucks and much more. Parking fee $15
Father's Day Celebration
Pretend City | 10:00am – 5:00pm
Dads! Today's celebration is all about YOU! Today we are celebrating our love of Dad's and all that they do for their families. Join Pretend City for this Father's Day! Do you have a SUPER DAD?! What about a SUPER grandpa, uncle, or care-taker?! Today is all about highlighting the super person in your life to celebrate Father's Day. We will be celebrating with lots of activities to celebrate the father figure in our lives. Today is a great day to bring your dad or another special male caregiver to join in on the fun.
Jurassic Park On the Bay
Newport Dunes | 6:00pm
Newport Dunes proudly presents Movies on the Bay: Jurassic Park!! Elevate your summer movie experience to the next level, with one of the biggest film classics in motion picture history, featuring incredible special effects and action-packed drama. Jurassic Park takes you from the beach to a remote island where an amazing theme park with living dinosaurs. What can go wrong, right? $15
Outdoor Adventure Day
Tucker Wildlife Sanctuary | 9:30am, 12.00, & 2:30pm
Celebrate Father's Day with us! Join us for a guided orienteering adventure. Make a paracord bracelet. Learn about animal tracks and make your own tracking guide. Pet a snake. Get you face painted and make outdoor-themed crafts! Children receive a free child's compass or wilderness whistle with their paid admission. FREE LEMONADE AND COOKIES! $7 per person. Children 4 years and under free. Reservations Required: 714 649-2760
Movies on the Beach
Newport Dunes | 7:30pm
Enjoy some classic and family friendly movies on the beach! Bring a lawn chair and a picnic and watch a movie under the stars on the sand. Food & drinks available for purchase at Moe B's Corner. Movie screen located by Moe B's Watersports. FREE
Walk With a Naturalist
O'Neill Regional Park | 9:00 – 10:30am
TJoin O'Neill Regional Park naturalists and learn about the animals and nature of Trabuco Canyon. This will be a light to moderate walk on mostly paved roads. All ages welcome. Meet at the Nature Center patio. Event is conditional on the weather. FREE
Snakes at the Bay
Mile Square Park | 9:00 – 11:30am
Learn about the slithery, not slimy snakes who live at Upper Newport Bay Nature Preserve and are a very beneficial part of the ecosystem. The program will begin indoors at the Peter and Mary Muth Interpretive center where we will meet live, non-venomous native snakes up close and in person. After learning from our animal ambassadors, we will head out on the trails and see if we can find any wild snakes around the bay. Children must be 8 years old or older to participate in this event. FREE
Snakes of Orange County
O'Neill Wilderness Park | 7:15 – 8:45pm
OC Parks invites you to join local herpetologist Steve Bledsoe at O'Neill Regional Park to learn all about snakes that can be found in Orange County. This family-friendly event will feature a live reptile display with local snake species. Come learn how to identify snakes, where they live and what to do when you encounter one on park trails. There will also be an informative presentation on rattlesnakes of Orange County. FREE
Trailside Chat
Crystal Cove State Park  | 9:00am
Stop by Ranger Alex's Trailside Chat table before starting a hike into the backcountry of Crystal Cove State Park.  Learn about some of the fun critters living in the park and reasons to stay on the trail.  Alex will be stationed at the Moro Canyon Trail Head near the Berns Amphitheater. (PCH inland at stoplight School-State Park follow the signs to the Campground/Moro day use.)  $15 day-use fee. FREE
Free Crafts
Lakeshore Learning Centers Laguna Hills and Fountain Valley | 11:00am – 3:00pm
Make fun seasonal crafts. No reservations necessary FREE
Animal Feeding Day at Bolsa Chica Conservancy
Bolsa Chica Conservancy, Huntington Beach | 12:00 – 1:00 pm
Come join us to learn more about the animals at our interpretive center! During the feeding, we will cover feeding habits and general biology and anatomy of our reptiles and marine animals! *Please note: snake feedings involve live mice.* FREE
See Classic Cars at Donut Derelicts
Donut Derelicts
Each Saturday morning, car enthusiasts from all over gather in the parking lot of Adams Ave Donuts to enjoy a donut, a cup of coffee and a spectacle of hot rods and classic cars. FREE
Sunday, June 16, 2019
Annual Father's Day Car Show
Balboa Bay Club | 11:00am – 2:00pm
Enjoy a fine collection of cars, great music, family fun, and more. From rare to classic, custom or antique, there's a wide variety of cars and something for everyone. Cocktails and concessions will be available for purchase. FREE
Ranger Led Hike
Ronald W. Caspers Wilderness Park | 8:00 – 9:15am
Join OC Parks rangers for a one-mile nature hike in the beautiful Bell Canyon area of Caspers Wilderness Park. The hike lasts approximately one hour and is suitable for all ages. Contact park office for hike updates. Parking: $5 per vehicle (day use fee). Meet at the Old Corral Day Use Area. FREE
Cruisin Brea Father's Day Car Show
Birch Street & Brea Blvd | 10:00am – 4:00pm
Celebrate Father's Day in Brea Downtown! Each year this event draws well over 10,000 attendees to beautiful Brea Downtown to see this salute to Classic Cars – Street Rods, Musclecars, Trucks, Exotics, Sports Cars and Antiques. Bring a can of food for the Orange County Food Bank – Let's Help those That Are without Food!
Father's Day Nature Walk
Crystal Cove State Park  | 9:00am
Come  learn about our local nature on a beautiful morning hike.  Join park naturalists on a family nature and wildflower hike at Crystal Cove State Park to learn about the plants and animals living in the park.  Meet at the Berns Amphitheater (PCH inland at stoplight School-State Park follow the signs to the Campground/Moro day use.)  $15 day-use fee. FREE
Father's Day Dinner Cruise
Birch Street & Brea Blvd | 6:30 – 8:30pm
Come aboard the Dana Pride for our special Father's Day Dinner Cruise. Enjoy a unique evening of fun on the water, complete with live music and a delicious barbecue dinner! Listen to the live classic rock and roll of Mike Obryan, frequently found playing at Hennessy's and other local venues in the Laguna Beach nightlife scene. And come hungry – this cruise is 2 hours long, and the perfect way for families to celebrate their dads with a delicious buffet barbecue meal!
Don't forget about all of these fun things to do in Orange County!!!!!
101 Things to Do With Kids in Orange County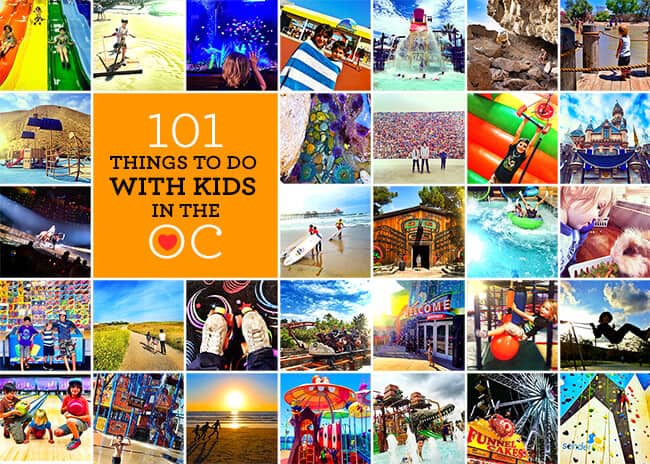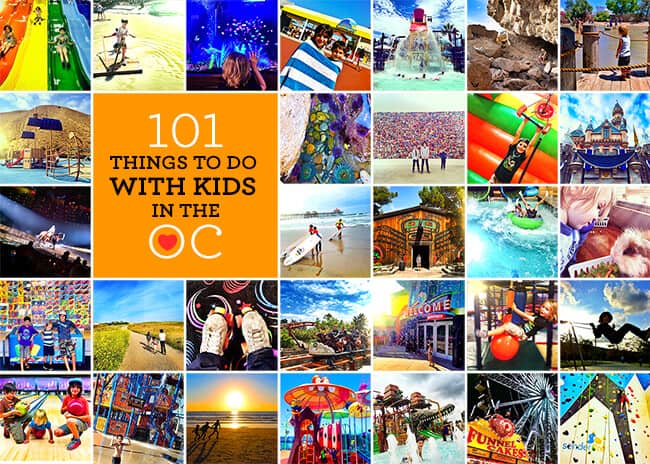 101 Things to Do With Tweens and Teens in Orange County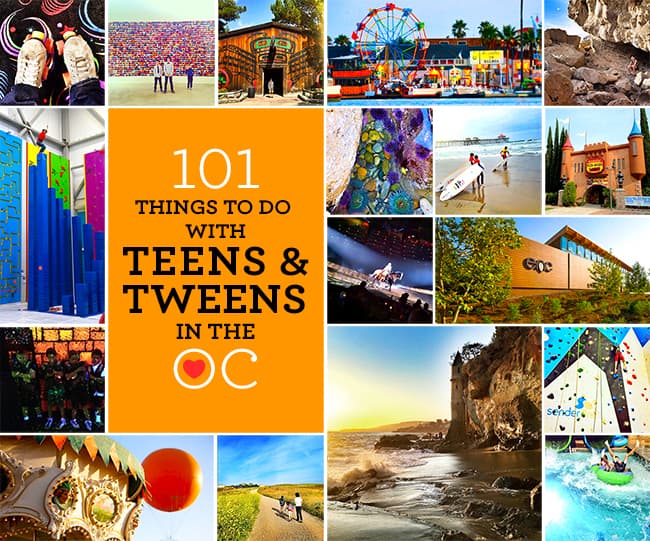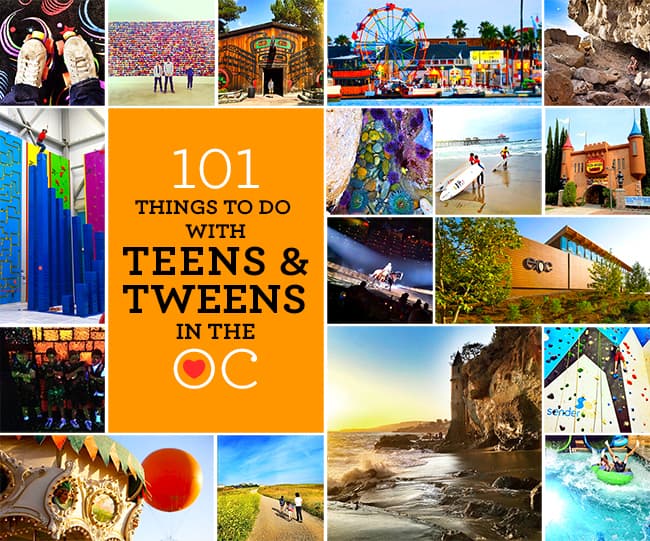 10 Orange County Family Outings for Just $30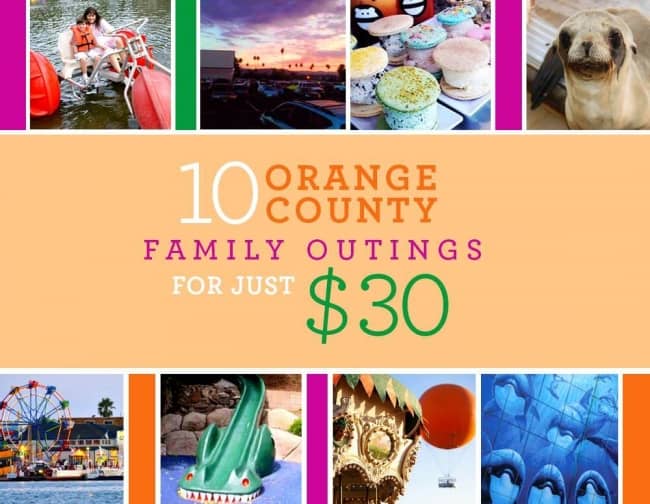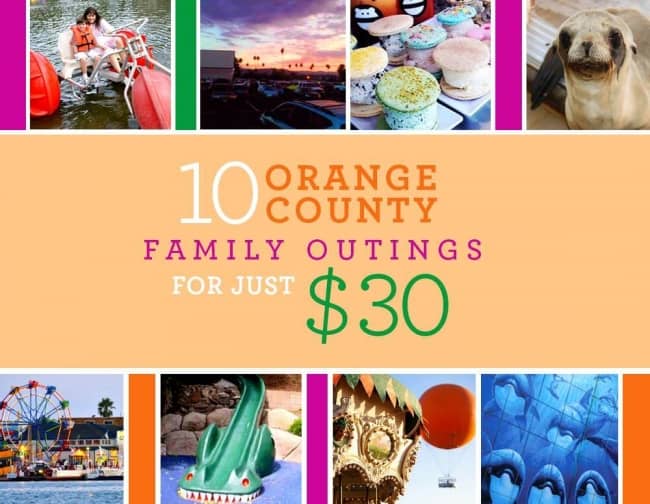 101 Places to Eat Sweets in Orange County