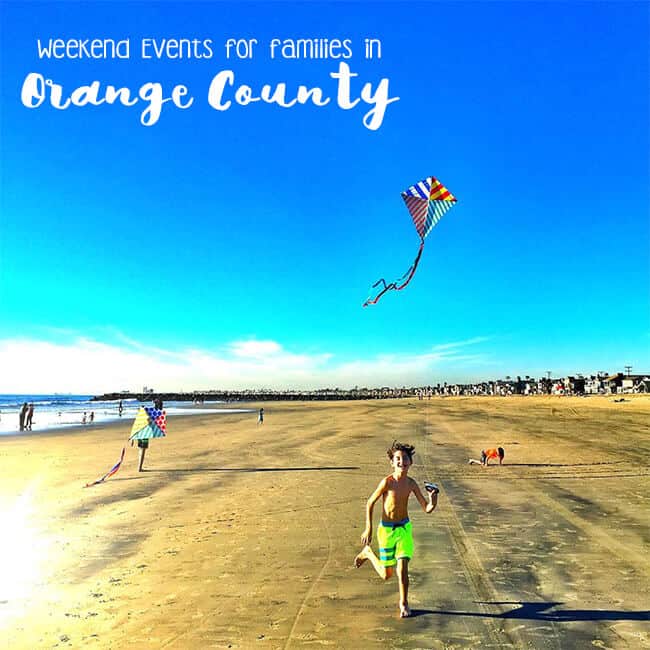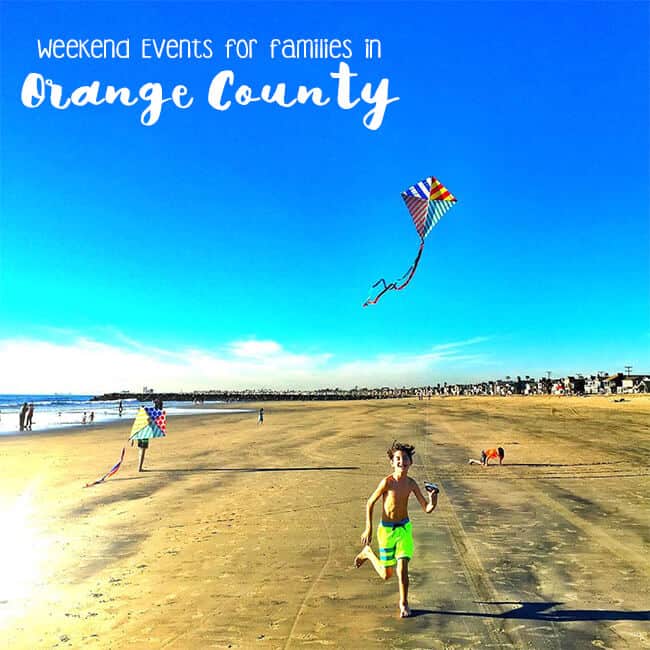 Weekend Events for February 16th & 17th, 2019 – It's going to be a wet weekend! Luckily, there are still some great activities to do with the kids. Check out all these events on this list happening here in the OC this Saturday and Sunday…some are even FREE! And try to stay dry!!! (to submit your event, email jillparkin@gmail.com by the Wednesday before your event.)
All Weekend
FREE Miniature Train Rides at Goathill Junction in Costa Mesa
10:00am – 3:30pm  | Fairview Park, Costa Mesa
Bring the family to ride the miniature trains! If you haven't been to the Goathill Junction Railroad to ride the miniature train rides, i highly recommend checking them out. it makes a fun family outing and a great way to take a time out to enjoy the beautiful outdoors of the OC. you can also bring picnic lunch to eat on the grassy area or on the picnic tables while you watch the trains go by.
PEANUTS Celebration at Knott's Berry Farm
Weekends, January 26th – March 10th |  Knott's Berry Farm
The Knott's PEANUTS Celebration, uniquely dedicated to celebrating the beloved PEANUTS characters. Guests can step inside the pages of a Charles M. Schulz comic strip as the PEANUTS characters take over the entire park. PEANUTS inspired decor and comic strip elements will provide the perfect animated backdrop for your fun Instagram pics. New character experiences, activities, live entertainment, and deliciously themed-treats will top off this whimsical celebration.  Happening weekends starting January 26 through March 10, 2019, plus February 11, 15 & 18. Admission is included with a regular park admission ticket or a 2019 Knott's Berry Farm Season Pass.
Dr. Entomo's Palace of Exotic Wonders
Fullerton Museum
Freakish, bewildering marvels of the insect world are on display in Dr. Entomo's Palace of Exotic Wonders. Resembling an old-fashioned circus sideshow, this exhibit explores the truth, myths and mysteries surrounding some of nature's most curious creatures – many of them alive and on view. Those daring enough to enter will be captivated by the deceptive and treacherous techniques these insects can wield on unsuspecting predators. They will learn about how the Giant African Millipede, though harmless-looking enough, can unleash a harmful cyanide secretion. The "Devil with Two Heads," also known as the Vietnamese Centipede, exposes how it can confound predators with a tail that looks just like its head.
The Revolution in HB 2019 Event
Huntington Central Park, Huntington Beach
The British are coming! The Huntington Beach Historical Society is proud to host this reenactment of the American Revolution in Huntington Beach Central Park, behind the library, on the site of our annual Civil War Days reenactment. Come experience the founding of our nation with some of the country's finest living history presenters. FREE Family-fried
ScotsFestival
Queen Mary, Long Beach
The Queen Mary is pleased to welcome back the annual ScotsFestival & International Highland Games XXVI. Experience the rich culture and history of Scotland first hand through an array of authentic activities, athletics, dancing, entertainment and cuisine, paying homage to the Queen Mary's Scottish legacy. ScotsFestival will host nearly fifty Scottish clans & vendors throughout the weekend with professional and amateur competitions in piping, drumming, massed bands, darts, Highland dancing, and the brand new North American Professional Highland athletics. The Scottish Highland Games, a precursor to today's Olympic Games, were designed to test the strength, skill, and technique of ancient warriors through face-offs. With falconry, sheep herding and a large array of other activities, guests will have culture at every turn!
Saturday, February 16, 2019
Lunar New Year Celebration at MainPlace Mall
MainPlace Mall  | noon – 3:00pm  
Celebrate the Year of the Pig with fun for the whole family on February 16th from noon – 3pm in Macy's Court and Center Court. Festivities include traditional Lion Dances, a face painter, a balloon twister, crafts, stilt walkers, calligraphy artist, fan dancers, Wishing Tree, giveaway and more!  Are you feeling lucky? We will also be distributing red envelopes filled with surprises and coupons from our retailers. Head over to the website for the performance schedule.
Kid's Pet Parade
Los Rios Park, San Juan Capistrano | noon (check-in begins at 10am)
Children between the ages of 5 – 12 can show off their favorite animals in contests for Best Team Costume (owner and pet, Best Domestic/Household Pet, Best Exotic Pet, Best Barnyard/Farm Animal, and Best Bird. All pets must be leashed, haltered, or caged, and an adult must accompany children. A special "Judges Choice" prize will be awarded and this winner will be given the opportunity to be in the Swallows Day Parade. Some past winners have included potato bugs, dogs, ducks and ponies. There is a $5 entry fee. Please bring your completed application and pay in person at the gate.
Celebrate the Presidents at Nixon Library
Richard Nixon Library | 10:00am – 5:00pm
Meet the Presidents of Mount Rushmore and get free cherry pie! Half-priced admission to the Nixon Library and Museum all day. First 1,000 visitors receive a free slice of cherry pie compliments of Polly's Pies. Meet and take photos with Presidents Washington, Jefferson, Lincoln and Roosevelt all day! The Richard Nixon Presidential Library and Museum opens at 10 AM. A special meet the Presidents program will begin at 1PM in the historic White House East Room. Admission tickets must be purchased at the door on the day of the event. Seating is first-come, first served for all programs.
Try New Monster Truck Toys from Spin Master 
Walmart | Garden Grove 
JOIN THE FUN! Try our all-new authentic Monster Jam toys from Spin Master! Drive the new RC Monster Jam trucks, race the diecast toys, and build custom tracks with new Monster Dirt. PLUS, you can sit in an authentic Grave Digger truck! Bring your friends for more fun! FREE event open to all ages.
Whale TWalk
Crystal Cover State Park  | 9:00am
Winter is an exciting time to learn about our local nature. Join park naturalists on a family nature hike at Crystal Cove State Park to learn about the plants and animals living in the park. Meet at the Berns Amphitheater (PCH inland at stoplight School-State Park follow the signs to the Campground/Moro day use.) $15 day-use fee. FREE
Ecology Family Hike to Little Treasure Cove
Crystal Cover State Park  | 1:00pm
The gray whales are migrating and Crystal Cove State Park is a great spot to look for them.  Join a naturalist for a Gray Whale "Twalk" and learn some fun facts about the California State Marine Mammal as we walk the bluff trail and scan the ocean for the migrants at each overlook.  Meet at Pelican Point lot #4 (PCH coastward at Newport Coast, right at kiosk to first lot.) $15 day use fee. FREE
Free Crafts
Lakeshore Learning Centers Laguna Hills and Fountain Valley | 11:00am – 3:00pm
Make fun seasonal crafts. No reservations necessary FREE
Animal Feeding Day at Bolsa Chica Conservancy
Bolsa Chica Conservancy, Huntington Beach | 12:00 – 1:00 pm
Come join us to learn more about the animals at our interpretive center! During the feeding, we will cover feeding habits and general biology and anatomy of our reptiles and marine animals! *Please note: snake feedings involve live mice.* FREE
See Classic Cars at Donut Derelicts
Donut Derelicts
Each Saturday morning, car enthusiasts from all over gather in the parking lot of Adams Ave Donuts to enjoy a donut, a cup of coffee and a spectacle of hot rods and classic cars. FREE
Sunday, February 17, 2019
Family Nature Hike
Crystal Cover State Park  | 1:00pm
Winter is an exciting time to learn about our local nature. Join park naturalists on a family nature hike at Crystal Cove State Park to learn about the plants and animals living in the park. Meet at the Berns Amphitheater (PCH inland at stoplight School-State Park follow the signs to the Campground/Moro day use.) $15 day-use fee. FREE
Ranger Led Hike
Ronald W. Caspers Wilderness Park | 8:00 – 9:15am
Join OC Parks Rangers for a 1-mile nature hike in the beautiful Bell Canyon area of Caspers Wilderness Park. Hike lasts approximately one hour and is suitable for all ages. FREE  Parking is $5 per vehicle
Don't forget about all of these fun things to do in Orange County!!!!!
101 Things to Do With Kids in Orange County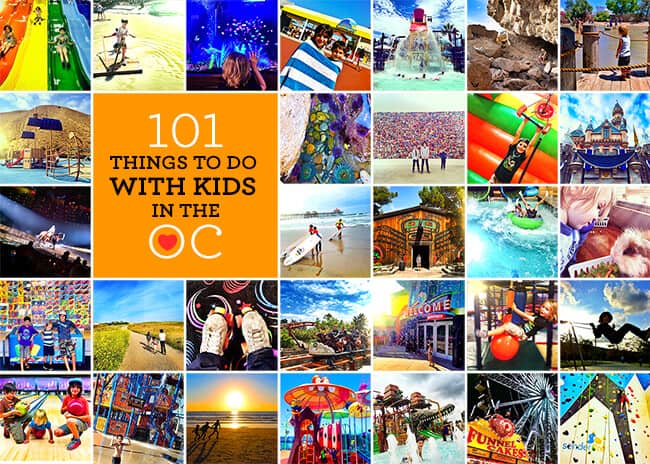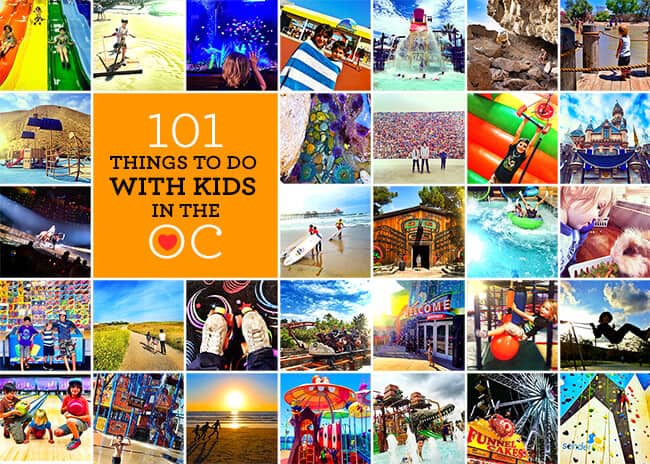 101 Things to Do With Tweens and Teens in Orange County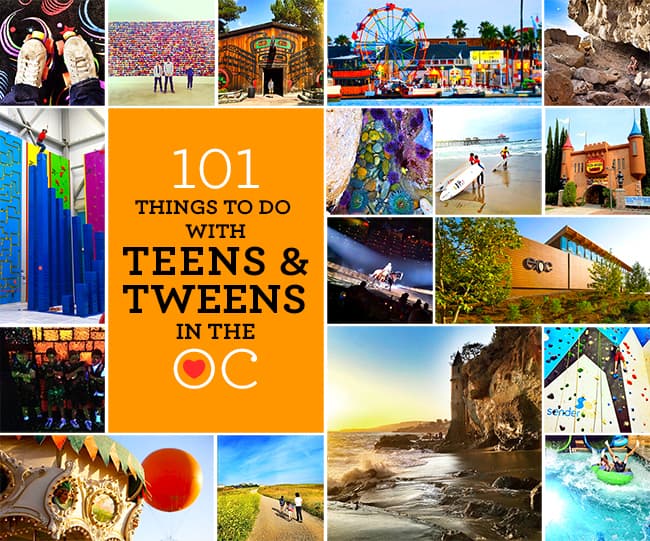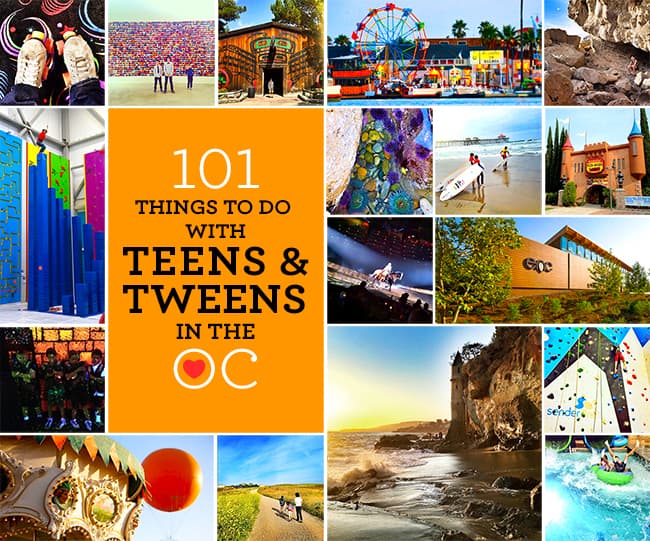 10 Orange County Family Outings for Just $30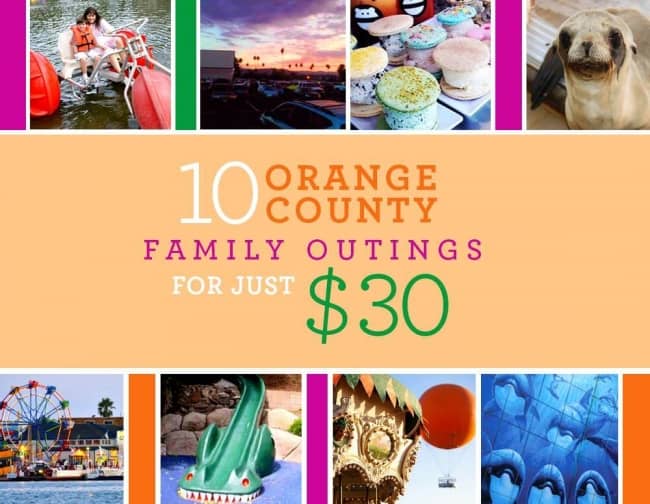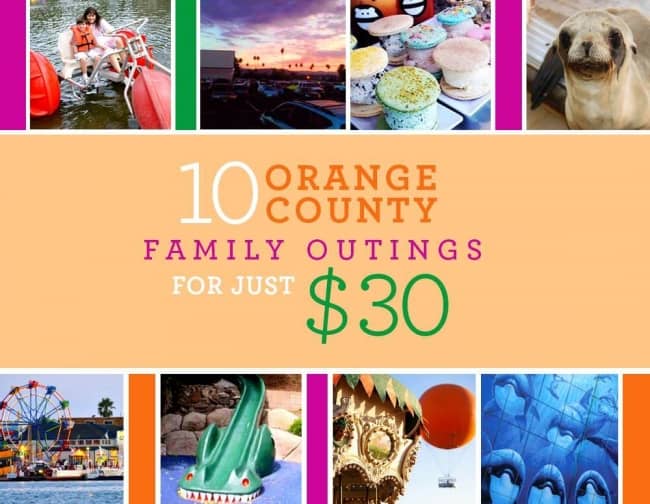 101 Places to Eat Sweets in Orange County