Do you have a child who loves trains? Then the free model train rides at Goat Hill Junction Railroad at Fairview Park in Costa Mesa are a must! I've been taking my kids since they were two years old, and we still continue to go and ride them to this day.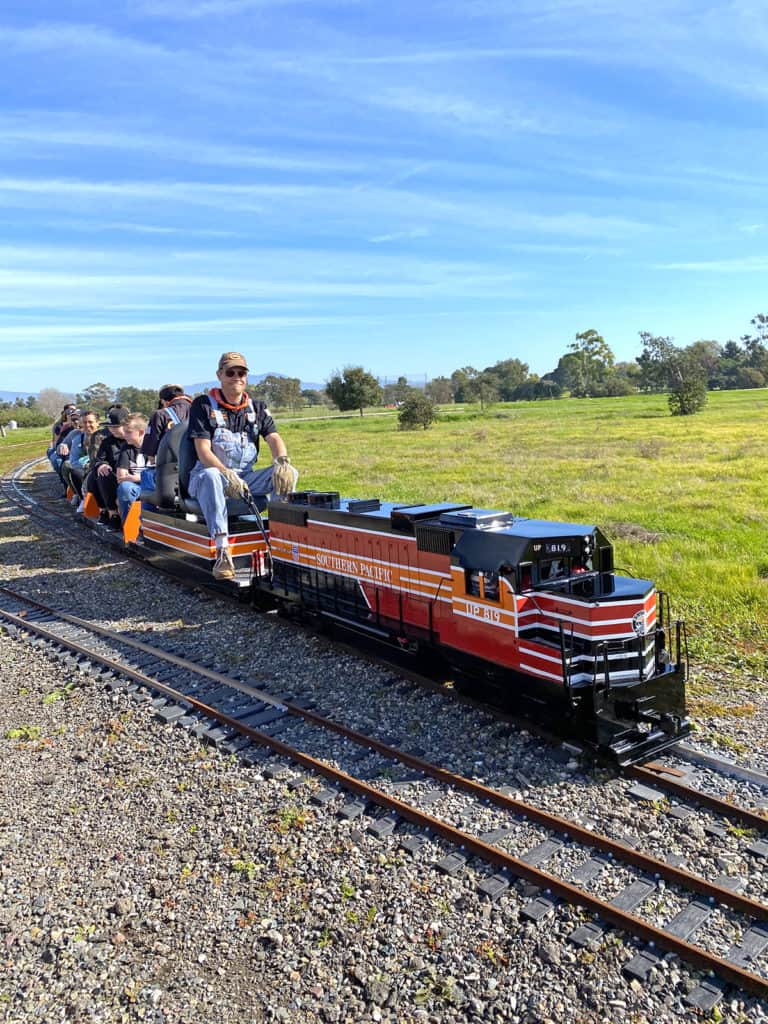 If you haven't been to the Goathill Junction Railroad to ride the miniature train rides yet, I highly recommend checking them out. I feel that these little trains are one of the hidden gems of Orange County. Not very many people know about them...or at least remember to visit each month...so you rarely have to worry about crowds.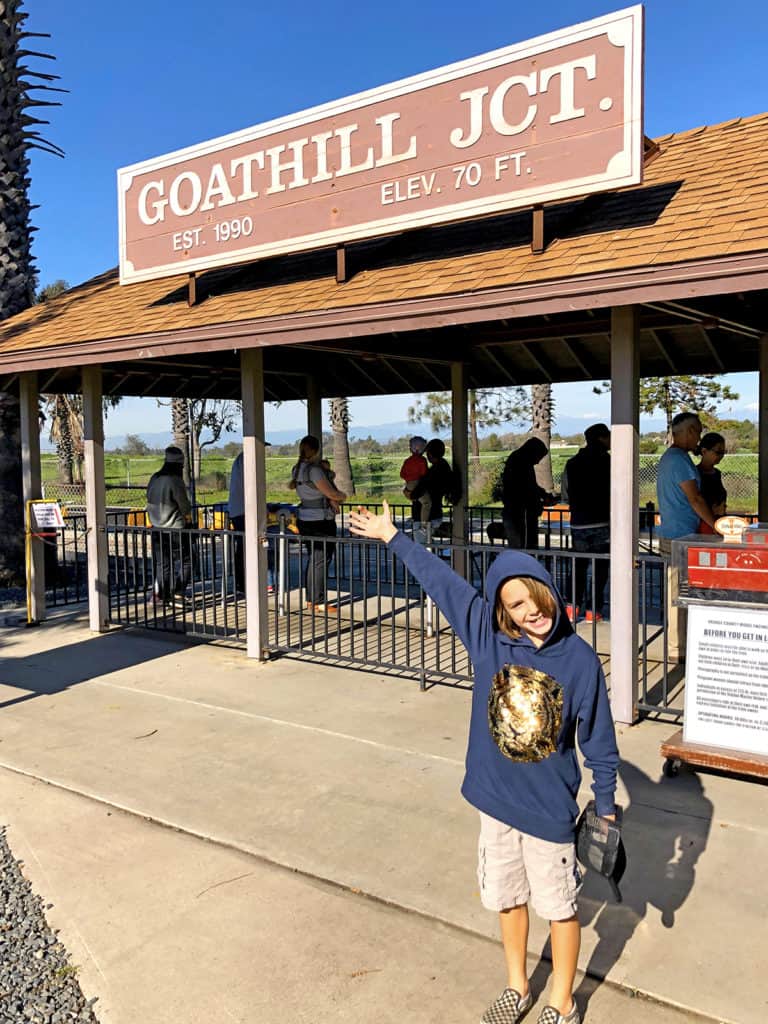 You can even make fun family outing of it by bringing picnic lunch to eat on the grassy area or on the picnic tables while you watch the trains go by. Such a great way to take a breather from our busy lives to enjoy the beautiful outdoors of the OC.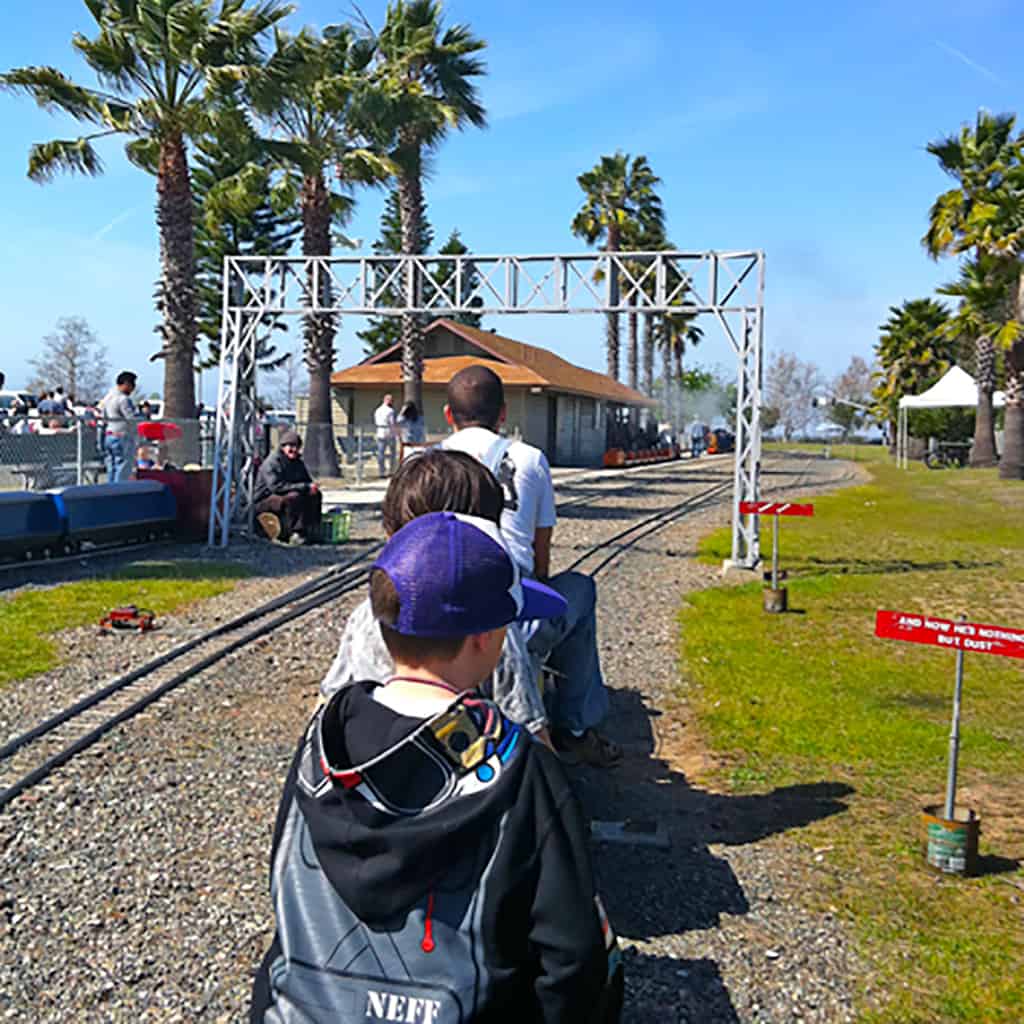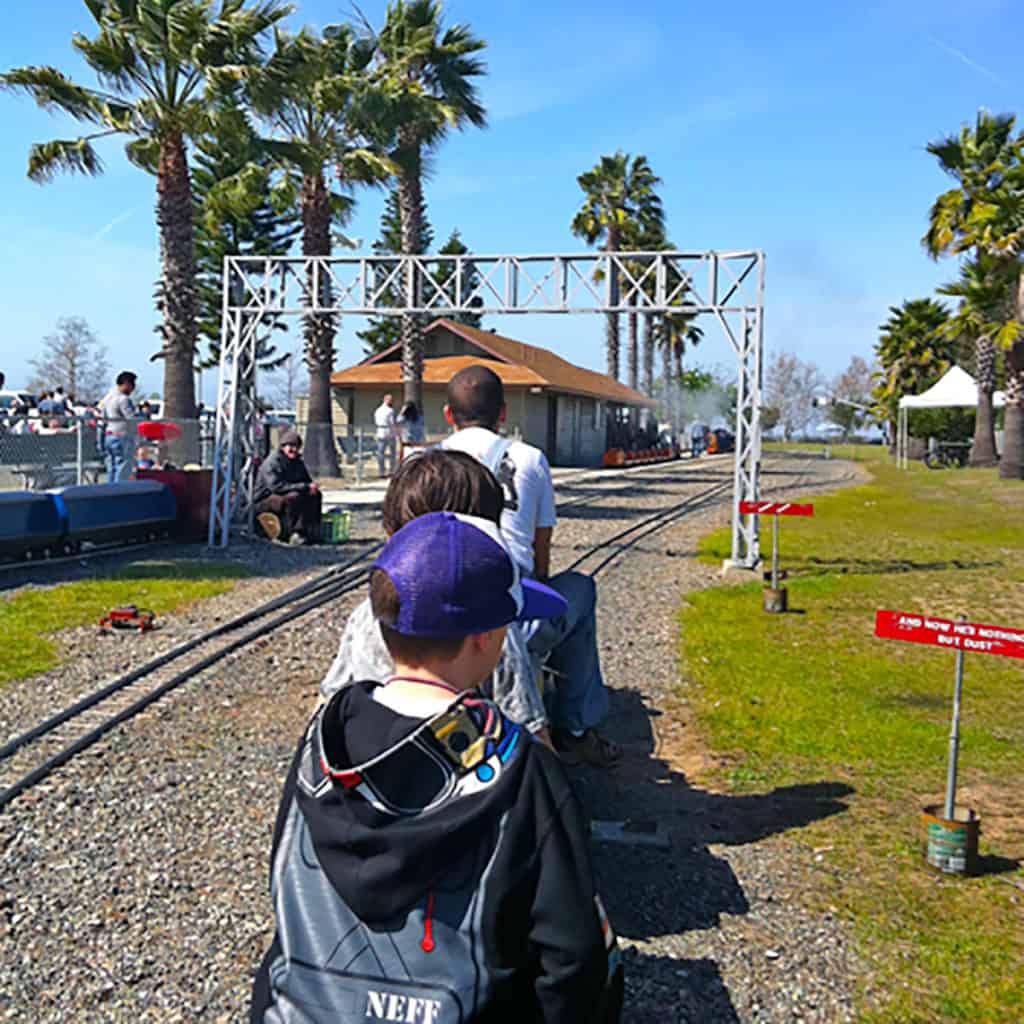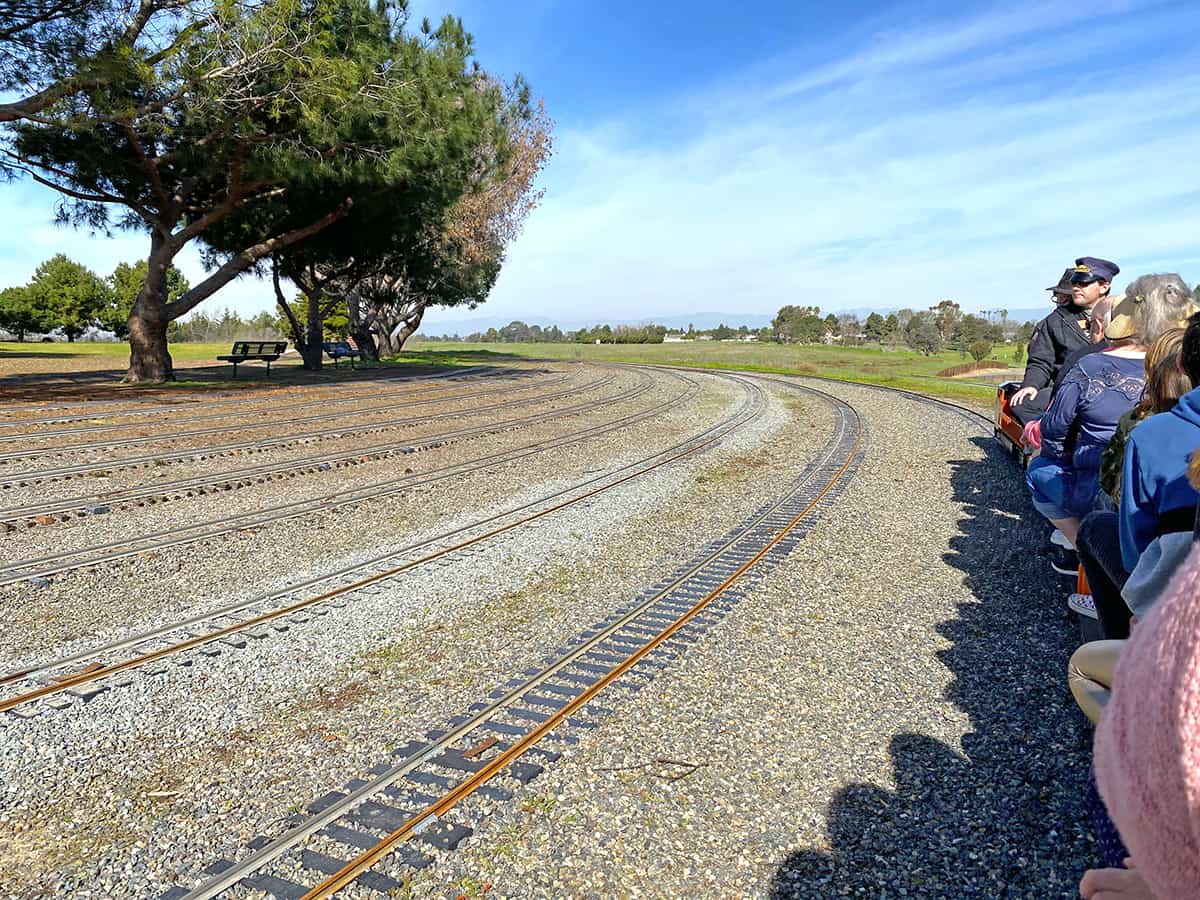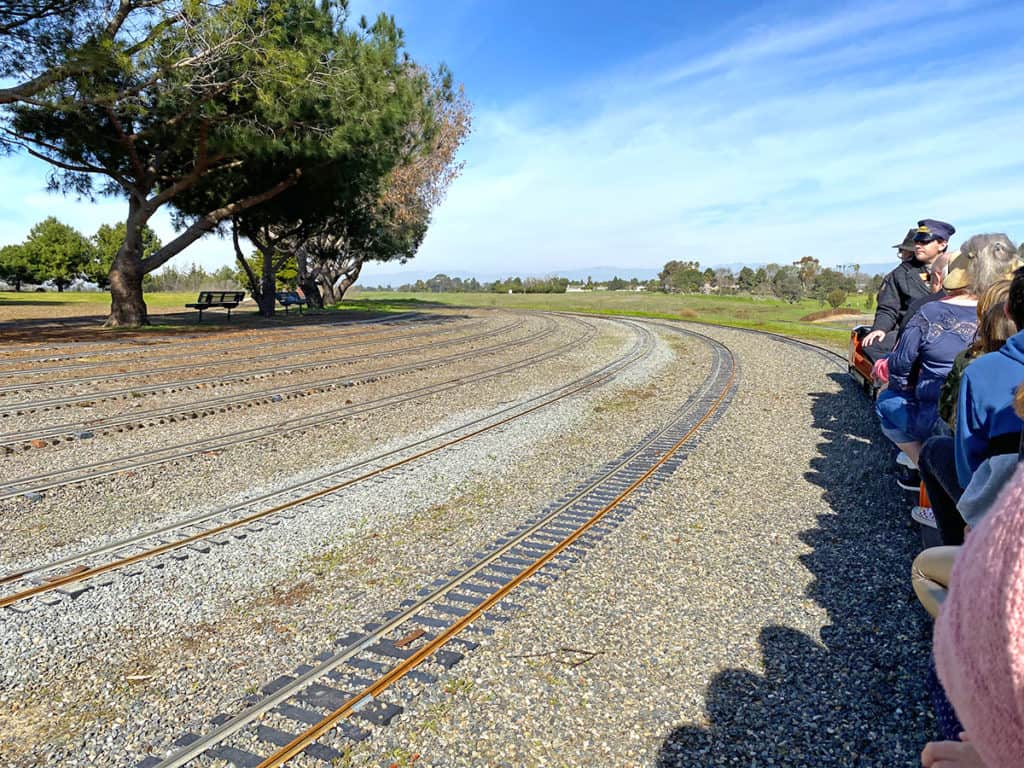 The OCME Trains are meticulously kept by the train club, and make such a nice outing for the whole family. Better yet, the general public can ride these trains for FREE the third weekend of the month!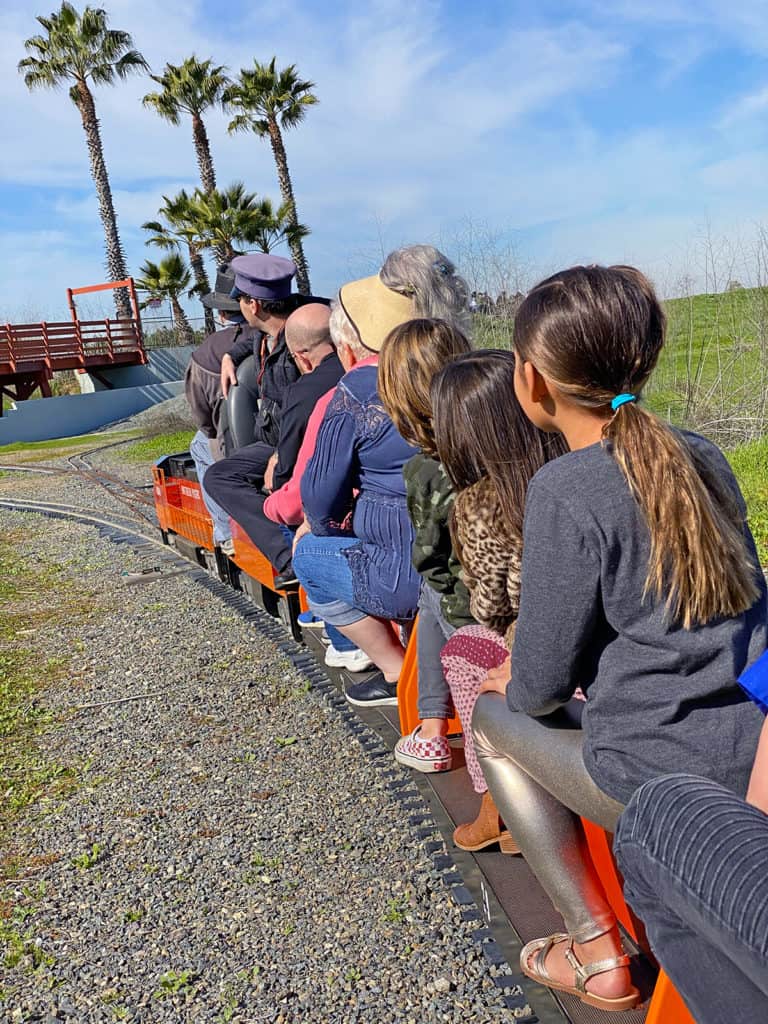 The Trains at Goat Hill Junction Are Fun for all ages
I would say that children from 1-½ to 10 years old will be the most ecstatic about riding these trains! But, I am also here to tell you that these particular train rides are fun for all ages. I have children ranging in age from 4-18 years, and they all enjoy them. You gotta ride them at least once in your lifetime.
Each of the model trains is made up of 4 to 6 bench cars that can seat 5 to 6 people. The whole family can fit on one train along with some other guests.
There's something different about riding these trains as opposed to the other small trains found at parks and amusement parks. You get to sit on top of these trains and enjoy the free air and breeze as you take in the view of Fairview Park. And there are a variety of trains offered to ride at each event by a friendly conductor.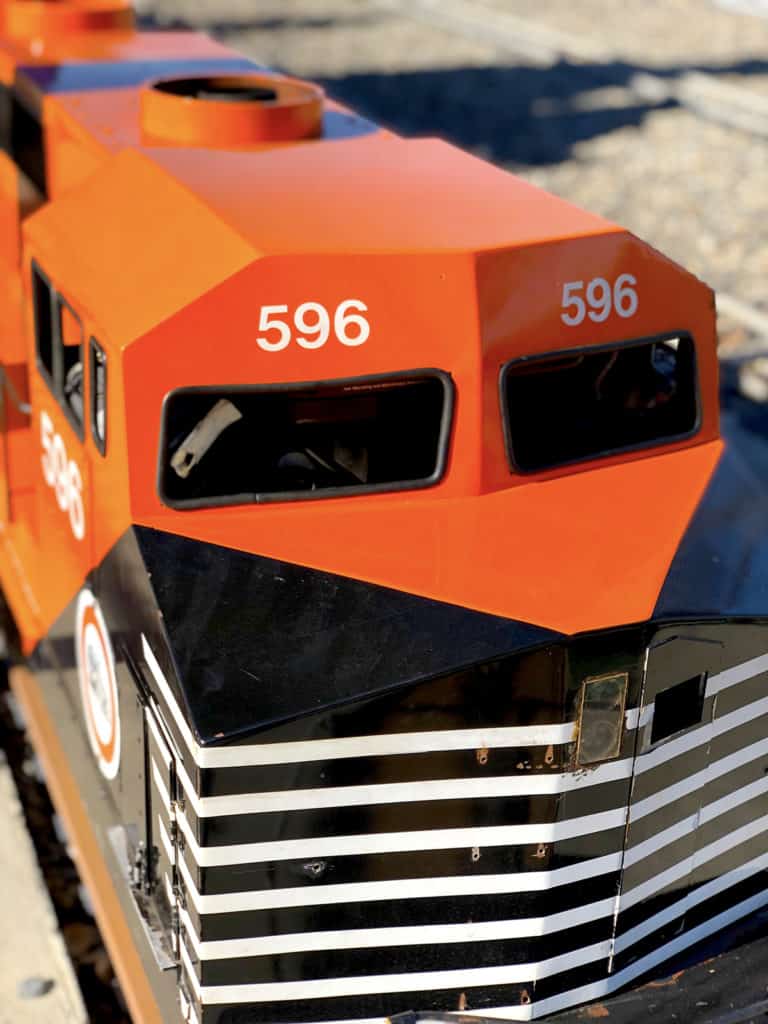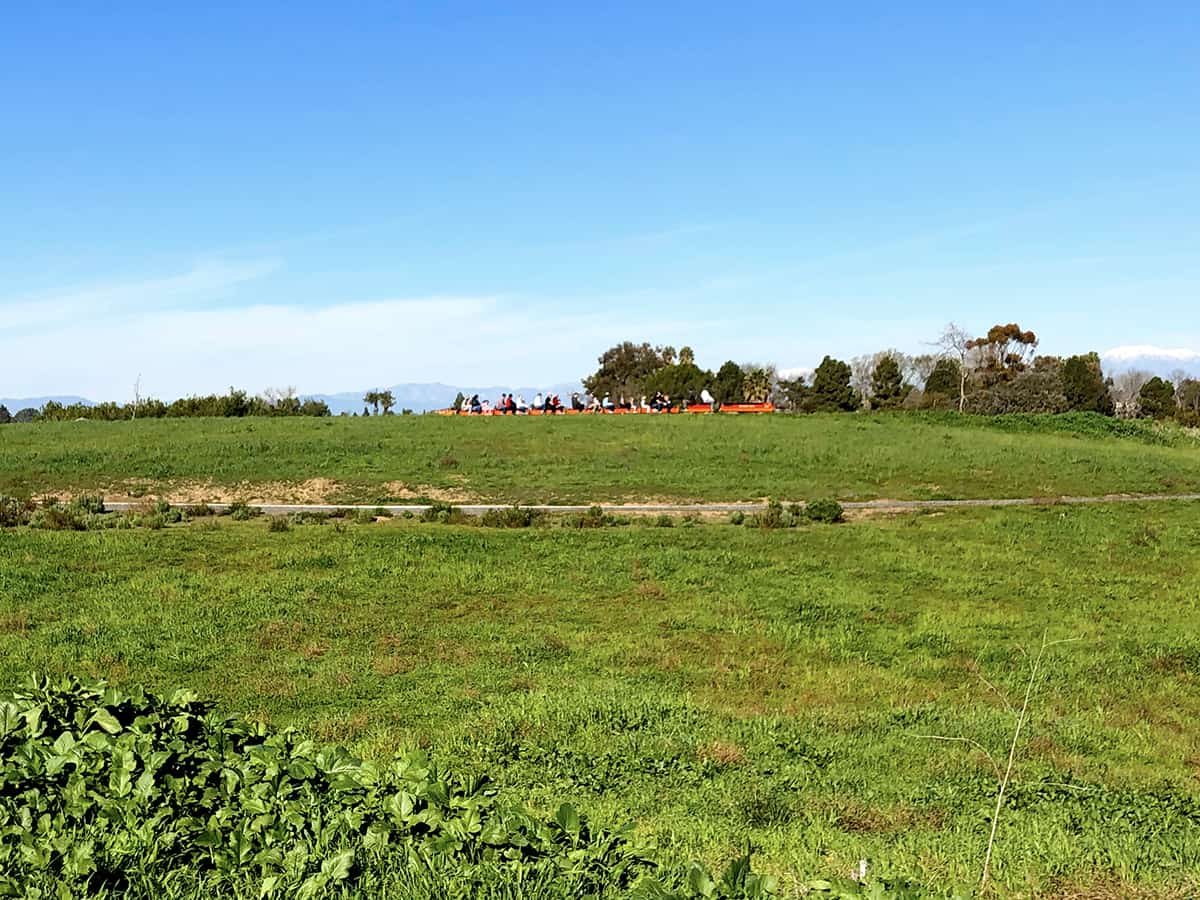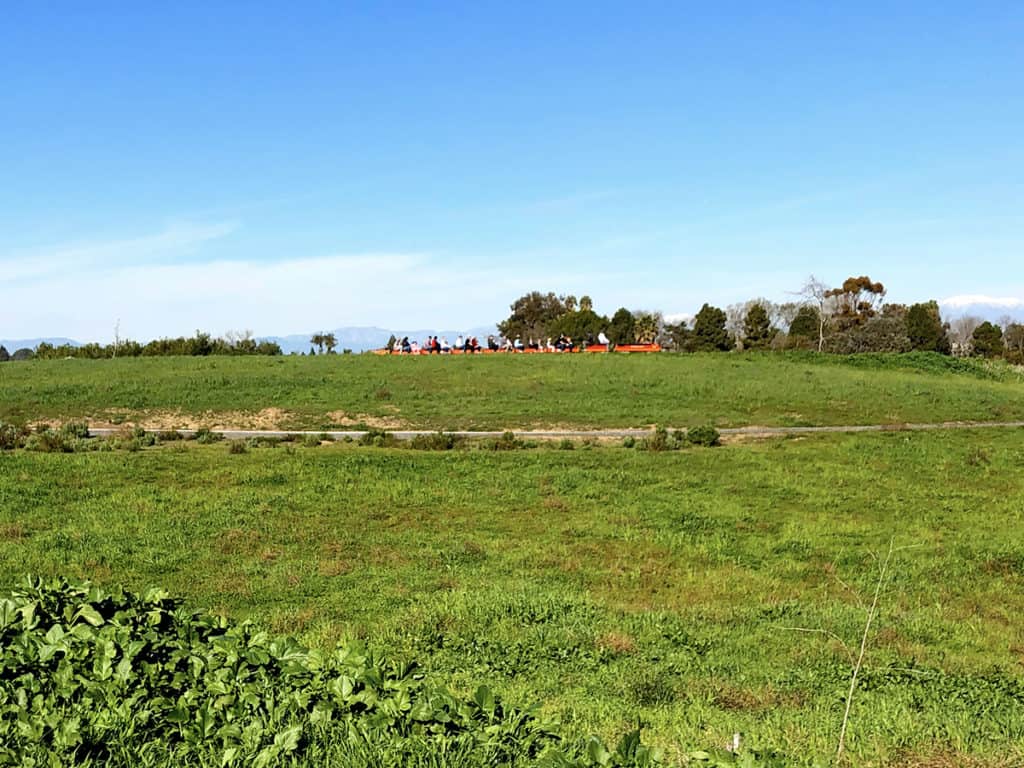 Where is Goat Hill Junction Railroad Located?
Goathill Junction Railroad is located in Costa Mesa's Fairview Park. It's on the East side of Placentia Avenue between Adams Avenue and Victoria Street. Look carefully for the entrance, as you will be entering via a gravel road. Sometimes it's hard to spot.
The correct address is:
Goat Hill Junction Railroad
2500 Placentia Avenue
Costa Mesa, CA 92626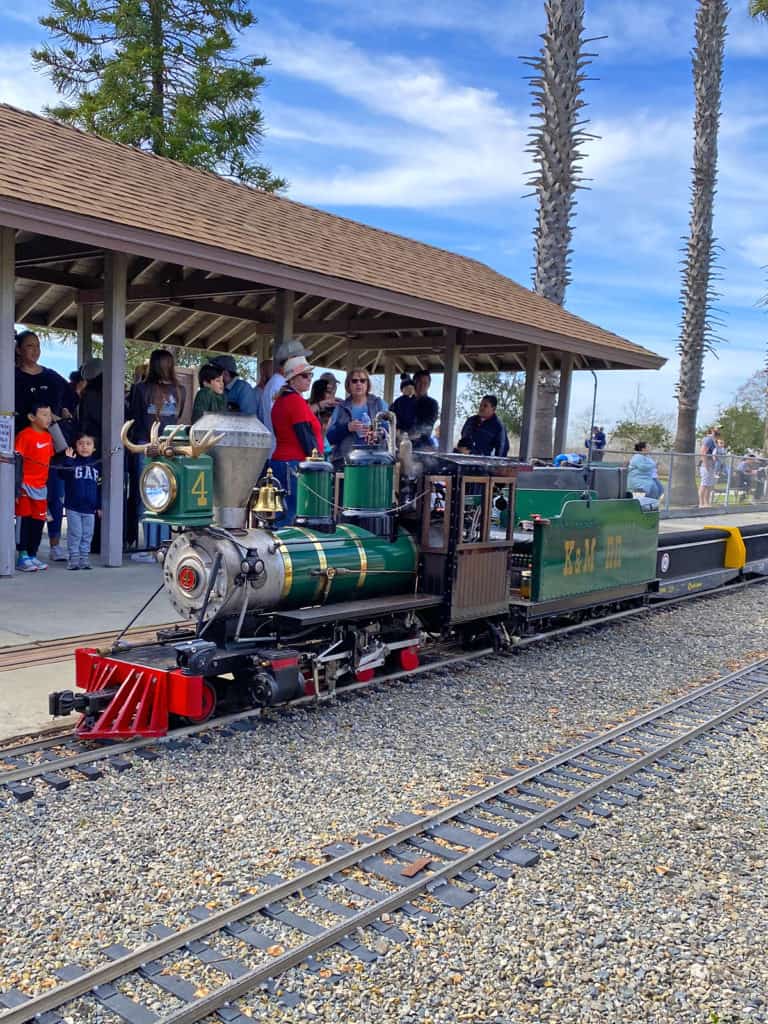 When Can You Ride the Miniature Trains at Goat Hill Junction in Fairview Park?
The Orange County Model Engineers offer FREE public rides on the third Saturday and Sunday of each month! Of course, that is weather permitting....which most of the time it is. Thank you very much Southern California.
Also, public ride days can be busy, so be prepared to wait up to 30 minutes for the free rides.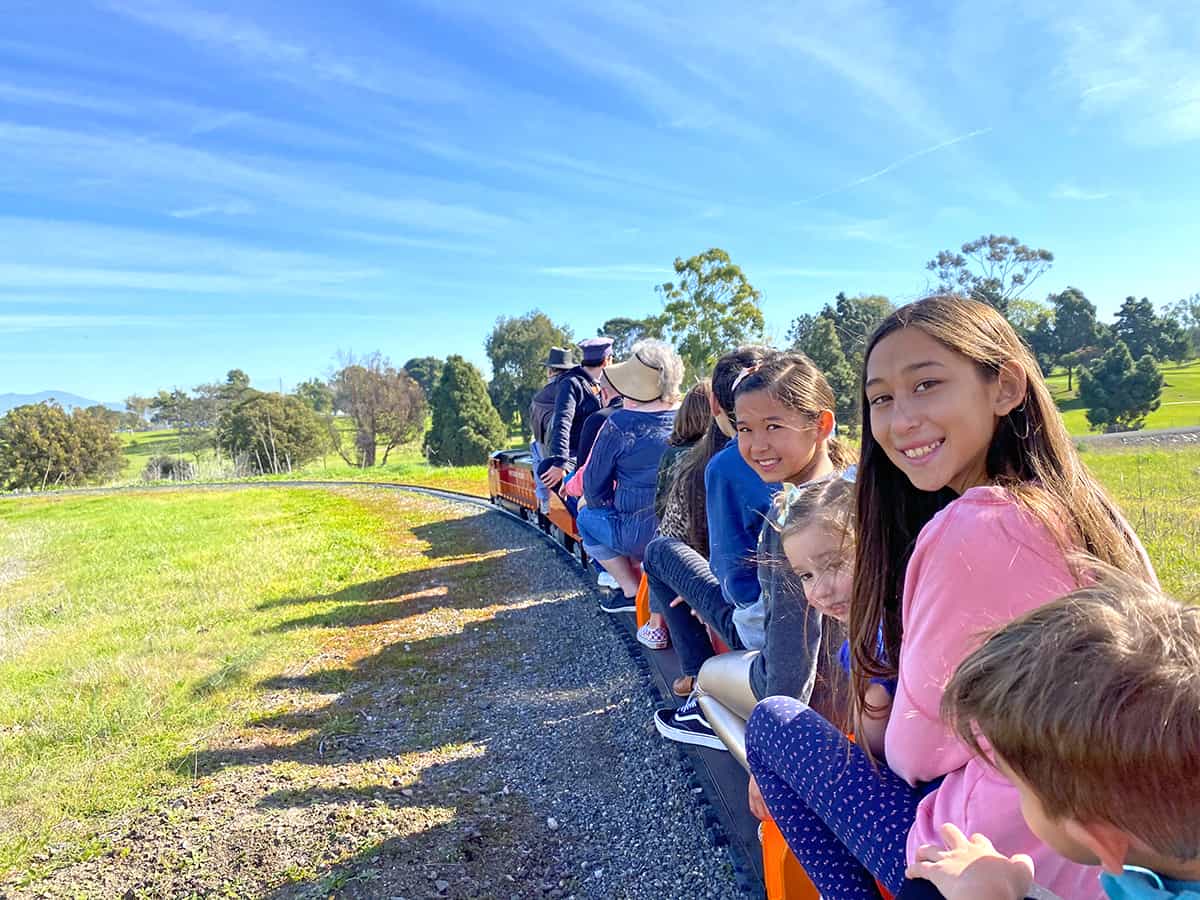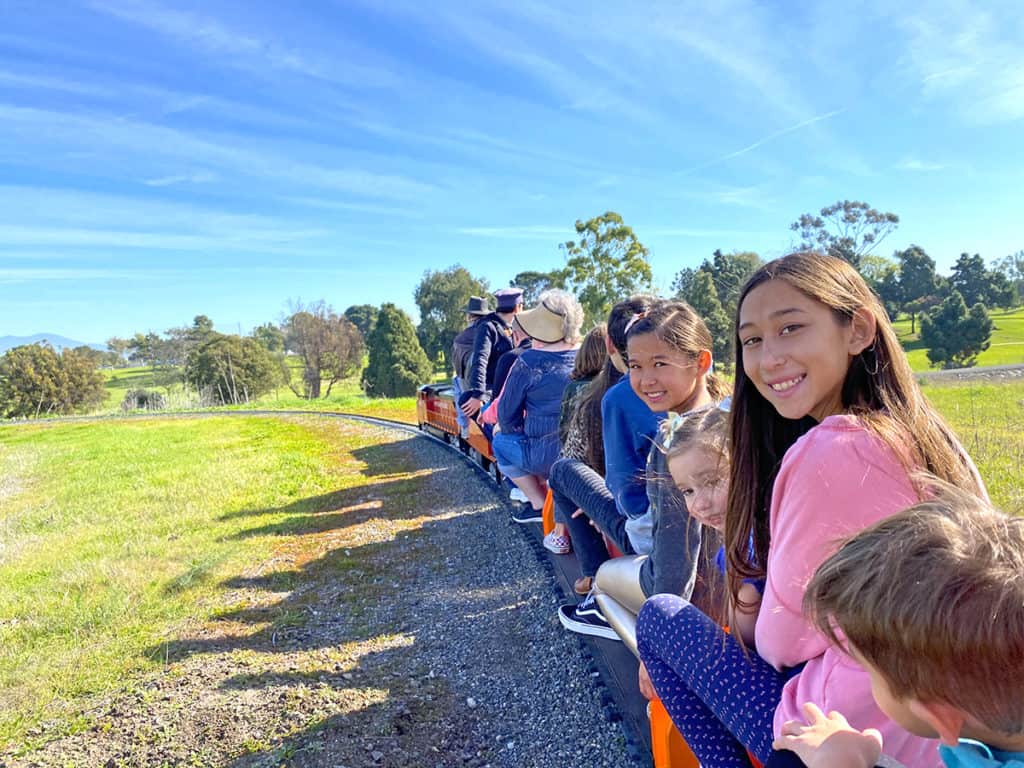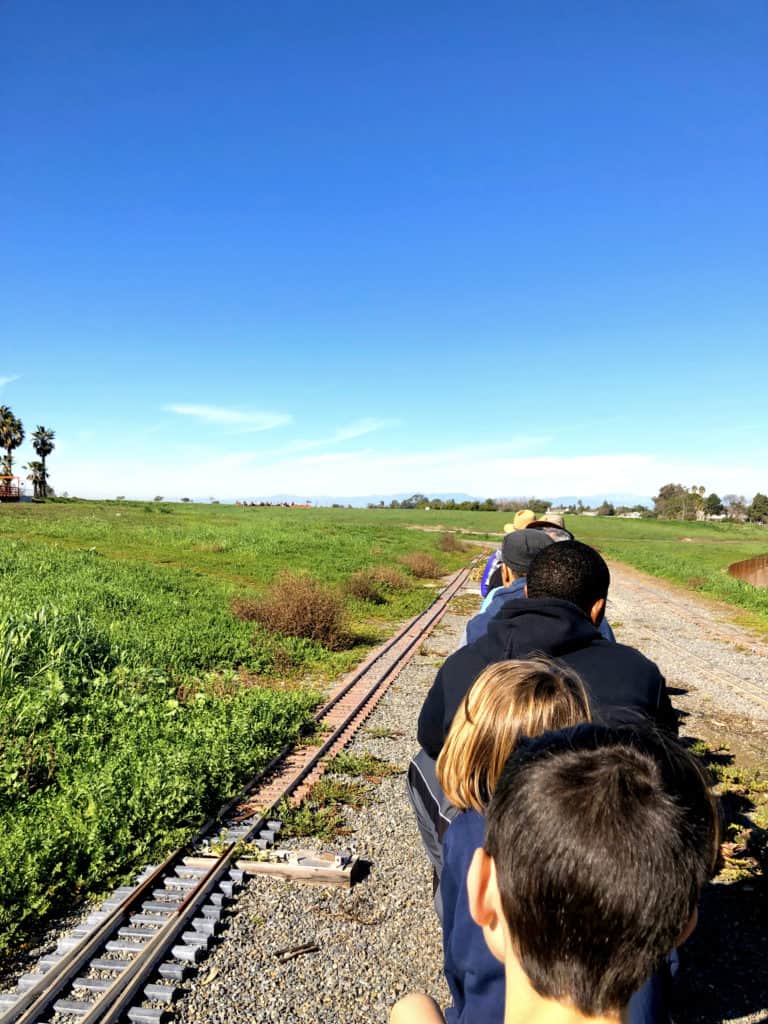 Who can ride the Miniature Trains?
Anyone train enthusiasts who is at least 31" tall and able to walk can ride the trains. Children are also not allowed to sit on the laps of other passengers, so make sure your child is able to sit by themselves. And each of the train passenger cars can hold 5-6 riders.
If you have questions regarding accommodations made for those with disabilities.
How Long are the Train Rides?
Each train ride takes about 12 minutes. The train ride along two loops of the park where you can enjoy bridges and park views. The miles of track take you to the back end of the Costa Mesa Golf Course. You get to see all the beautiful greenery, and then head back to the train station. The city of Costa Mesa upkeeps this park so beautifully.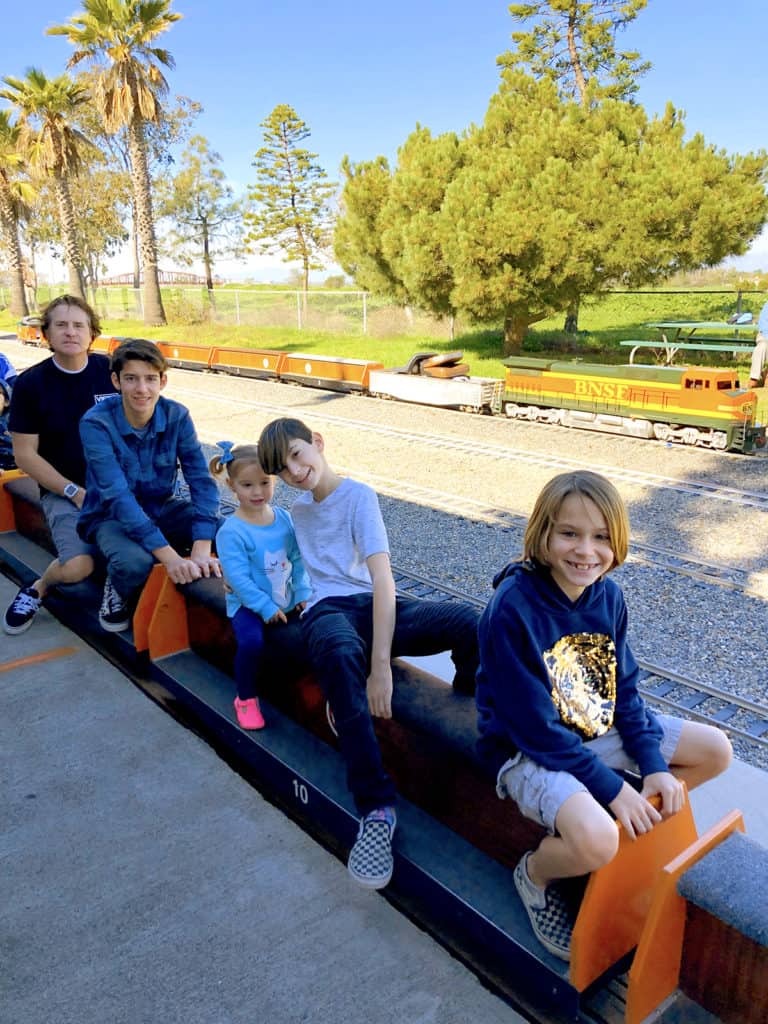 How Much Do the Train Rides at Goat Hill Junction Cost?
FREE! Yes, these are free train rides. You are not required to pay anything to ride the trains at Goat Hill Junction.
However, donations are highly recommended as the railroad is ran completely by volunteers. If you can afford $2 per person, that would help this one-of-kind railroad continue to run. Of course, any donation is greatly appreciated not matter how small or large.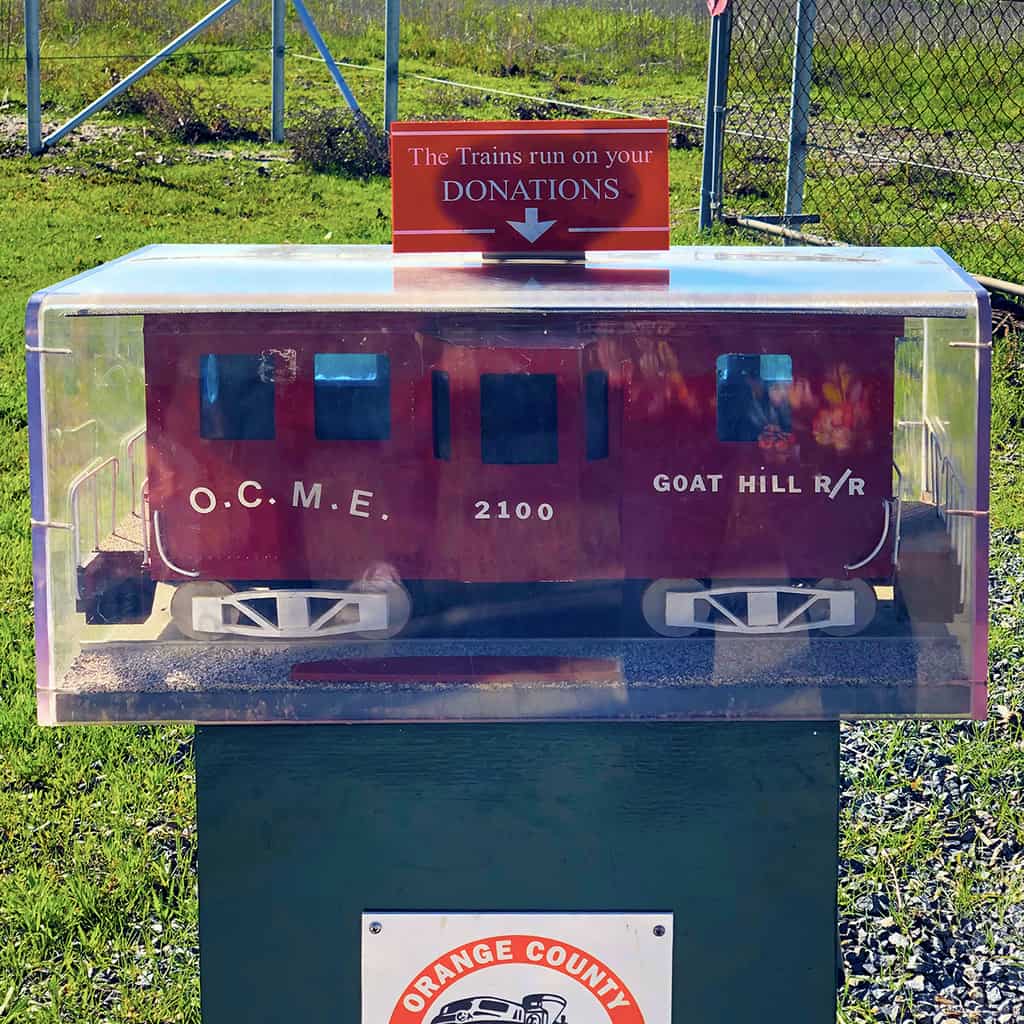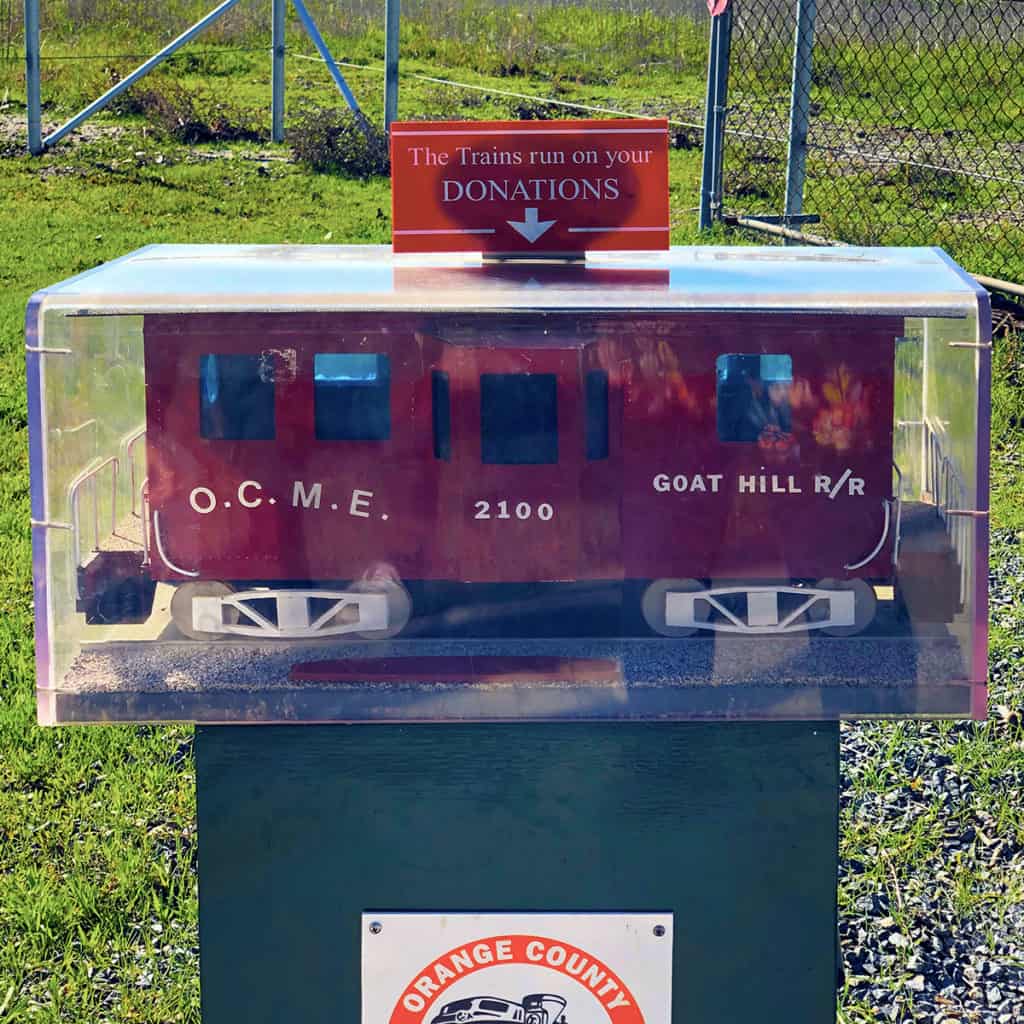 What Makes the Train Rides at Goat Hill Junction Special?
First of all, one of the reasons I believe these train rides are so fun, is because they're actual replicas of real sized trains. Currently there is over 5 miles of actual track winding through the park. Each of the trains that are at the park represent 1 ½", 2 ½" and 3 ½" scale equipment.
Secondly, they are built and put together by the engineers of the Orange County Model Engineers. Officially known as, Mackerel Flats and Goat Hill Junction Railroad, the club was founded in 1988 by a group of local railroad buffs. They put their heart and effort into making these trains amazing.
The volunteers donate their time to engineer the model trains and to keep the railroad safe for us share the joy in "riding the rails." OCME takes great pride in the design and engineering of the facility.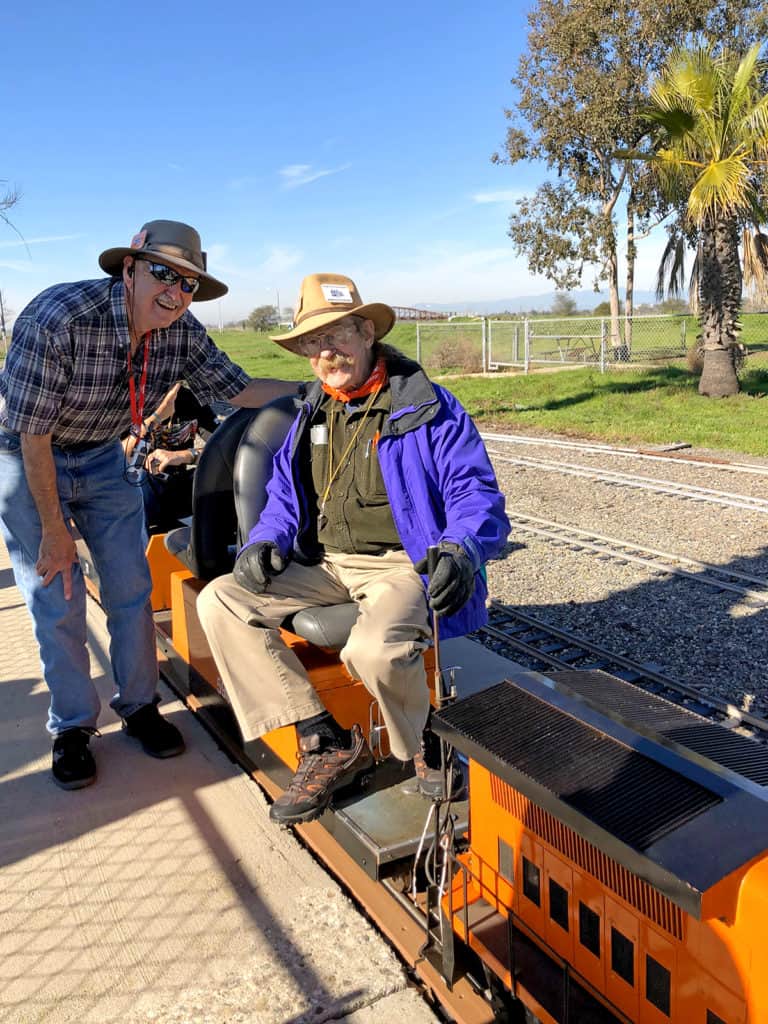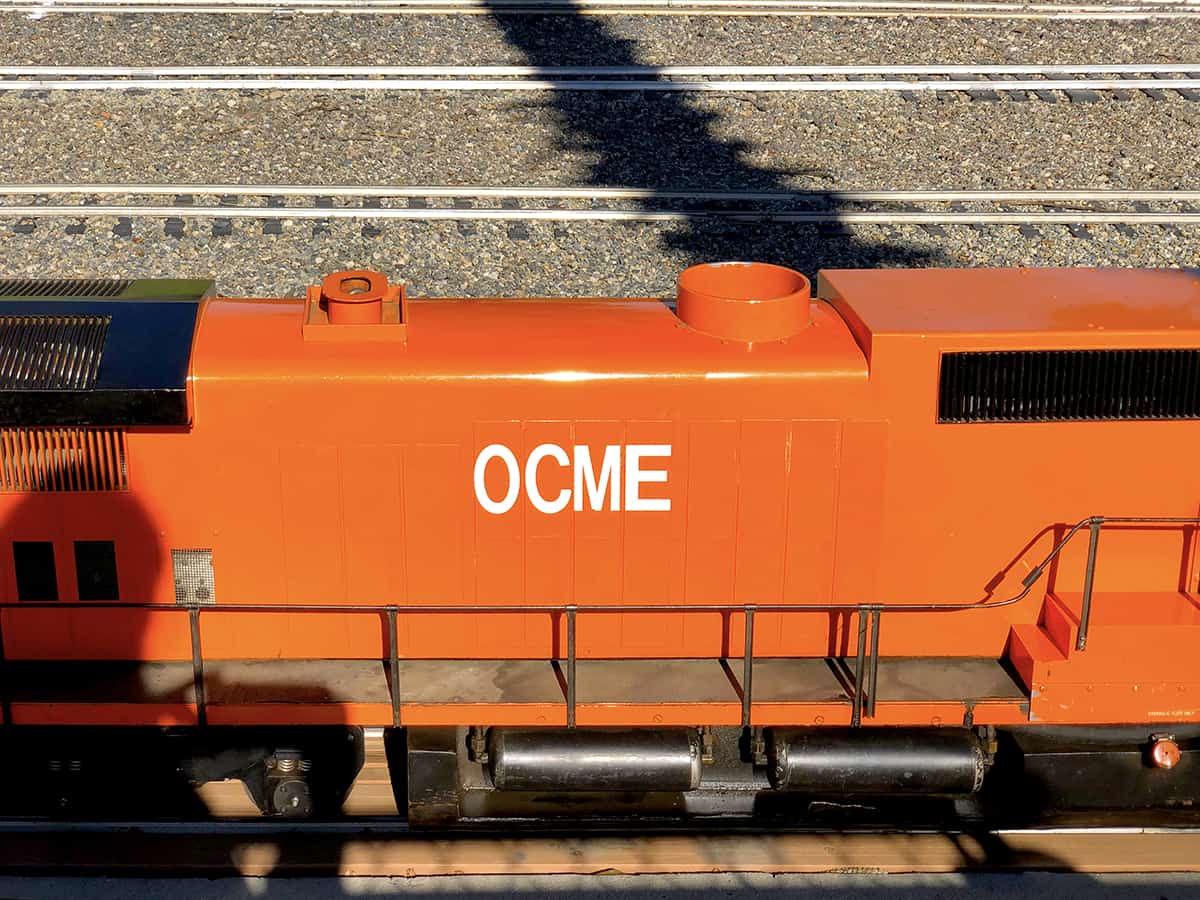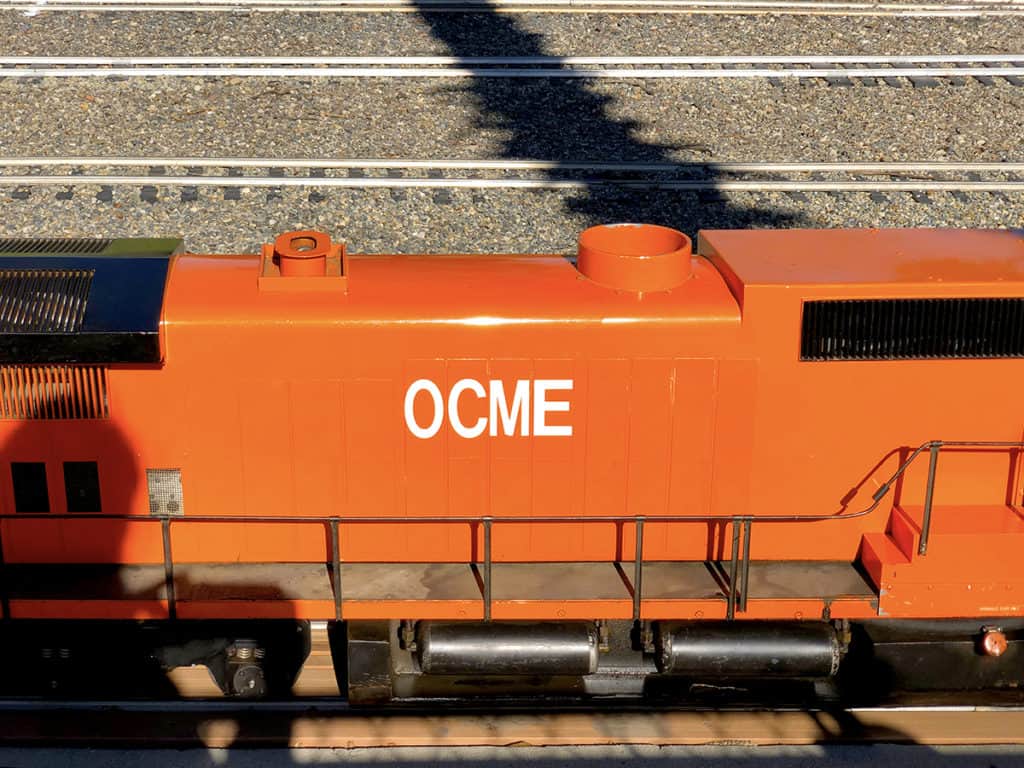 Tips for Your Visit
Make sure your child is 31" and can sit on their own
Bring cash in case you want to leave a donation
Bring a picnic. There are tables and benches available.
Yes, there are restrooms.
Check the OCME official website to make sure they are offing rides on the third weekend of every month.
Where pants or shorts. A dress or skirt is not the best for how you have to sit on the model trains.
Did you know you can ride the trains twice or more?!!!
Want to have a birthday party here? They do offer party packages, so check out the website for details.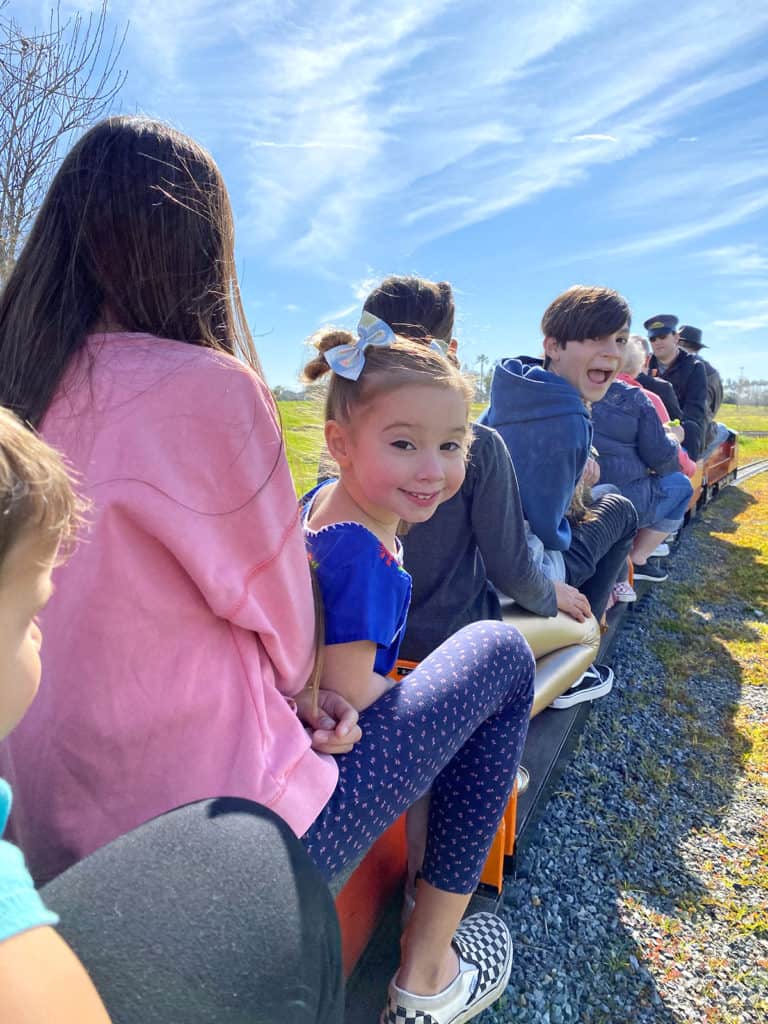 Finally, I hope that you are able to get to Goat Hill Junction Railroad and ride the train one day. We just love this miniature railway, and this activity has been a favorite destination of so many people over many decades. And I hope that it is available to people to enjoy for years to come.
Make sure to check the website before you go in case there is a change in scheduling! There is also a cute gift shop, so prepare the kids if you think you will be navigating it. Happy Riding!