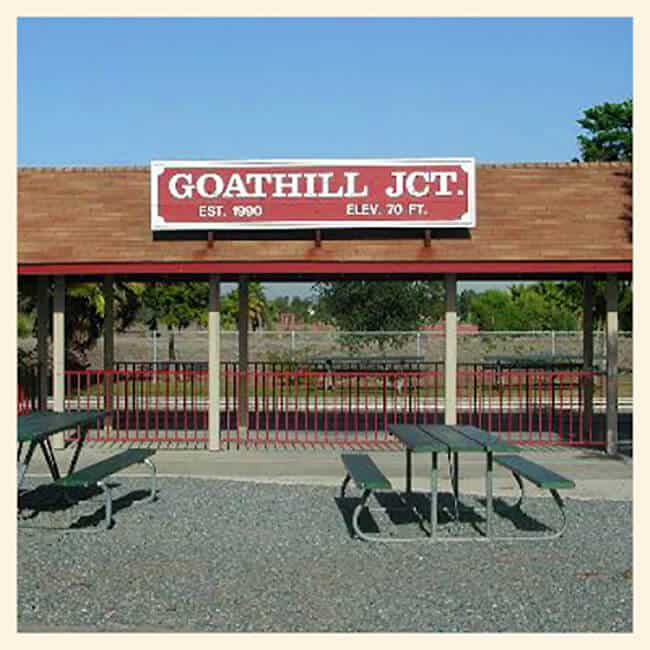 do you have a kiddie who loves trains? i do....my 2 year loves them. so it is always fun to see the joy on his face when we go ride the miniature trains at Goathill Junction Railroad at Fairview Park in Costa Mesa.
if you haven't been to the Goathill Junction Railroad to ride the miniature train rides, i highly recommend checking them out. it makes a fun family outing and a great way to take a time out to enjoy the beautiful outdoors of the OC. you can also bring picnic lunch to eat on the grassy area or on the picnic tables while you watch the trains go by.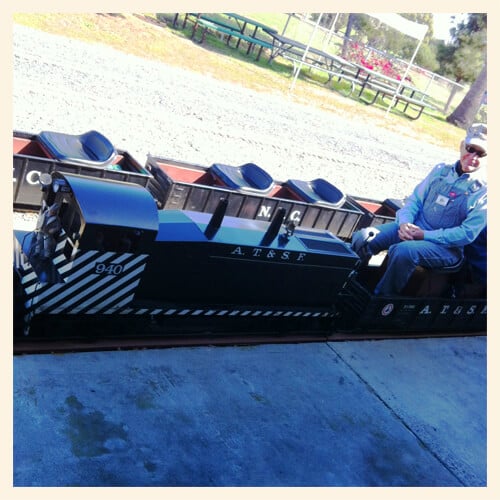 you can bring your kiddies to ride the trains on public ride days which are held on the 3rd Saturday and Sunday of every month....weather permitting. and did i mention that it is FREE to ride!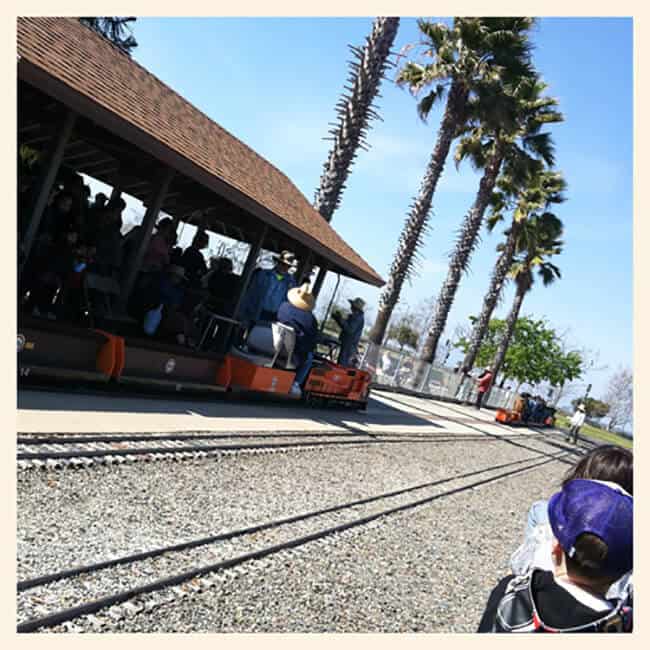 a typical train ride takes about 12 minutes and takes you along two loops of the park. you can enjoy bridges and park views as you make your way to the back end of the Costa Mesa Golf Course and back to the train station.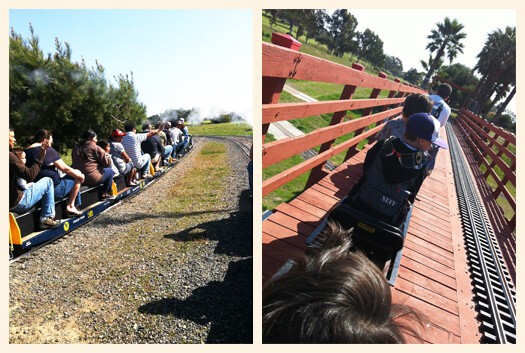 volunteers donate their time to engineer the model trains and to keep the railroad safe for us share the joy in "riding the rails."  Orange County Model Engineers take great pride in the design and engineering of the facility.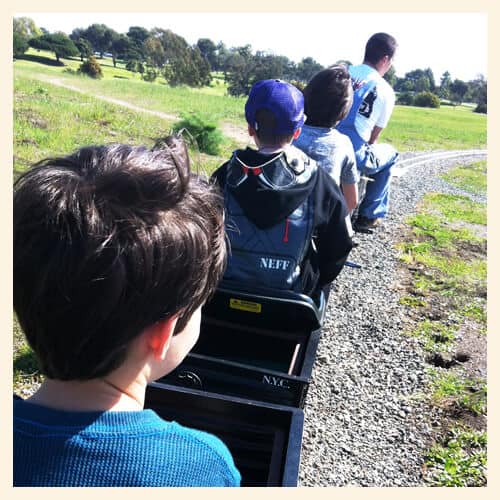 on public ride days, each model train is made up of 4 to 6 bench cars that can seat 5 to 6 adults and children. you can't hold children on your lap, they have to have their own seat, so make sure you have an adult for each small child to help make sure they stay seated.
riding the miniature trains is a popular attraction. people from all over Orange County come and ride them!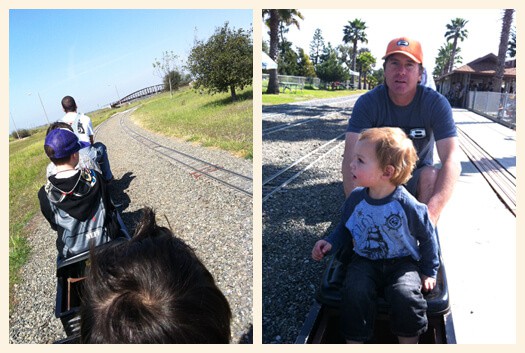 we just love taking the kiddies to ride the trains. i would say this activity is most fun for kiddies 1-½ to 8 years old...however, my 9 year old secretly loves it. and i think it is pretty fun too.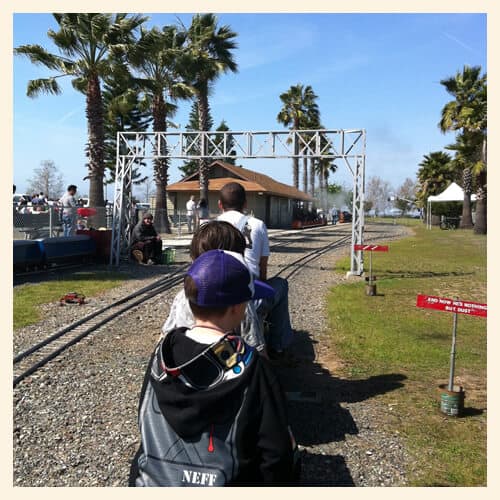 wanna visit Goathill Junction to ride the miniature trains? here is the info....
public ride days 
public train rides are conducted on the
3rd Saturday & Sunday of each month from 10:00 am until 3:30 pm
Goathill Junction Railroad
Fairview Park
2500 Placentia Avenue, Costa Mesa, CA
click here for directions
rides on the miniature trains are FREE!
{donations are welcome and help keep the trains running.}