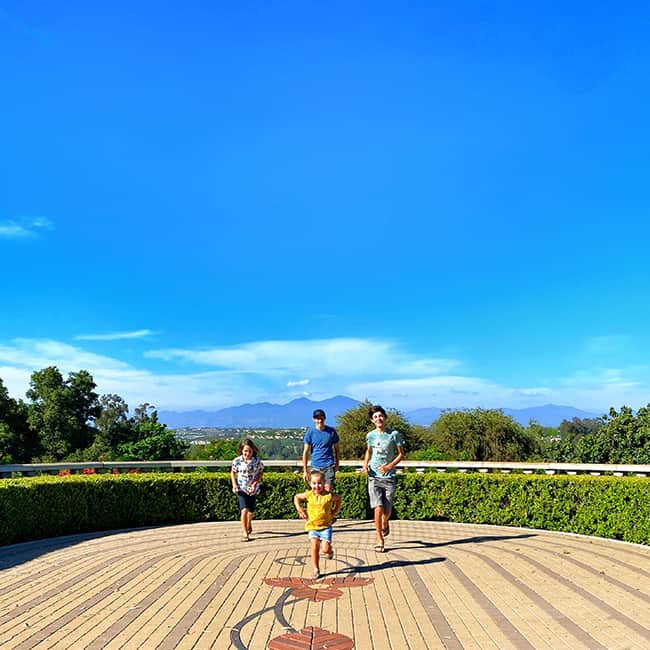 If you are looking for a scenic, family friendly nature experience, then the Niguel Botanical Preserve in Laguna Niguel is a great place to check out. Niguel Botanical Preserve is 18.2-acre of beauty, situated above the amphitheater within Crown Valley Community Park (which is a great park I might add). It displays garden-worthy plants appropriate to the Southern California region. All of these plants were collected from five areas of the world with similar Mediterranean climates. I believe that this is one of the best botanical gardens in Orange County.
Everything you need to know about Niguel Botanical Preserve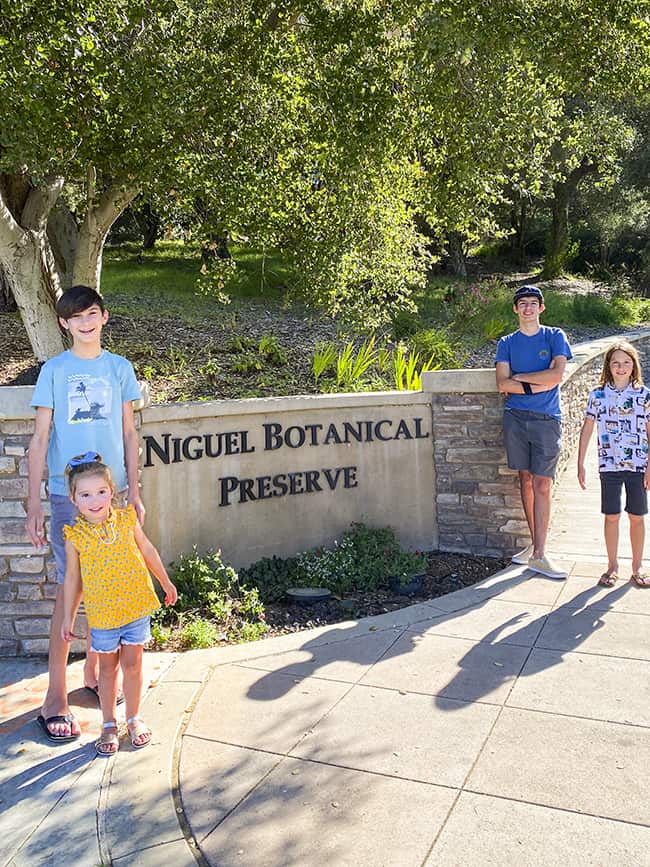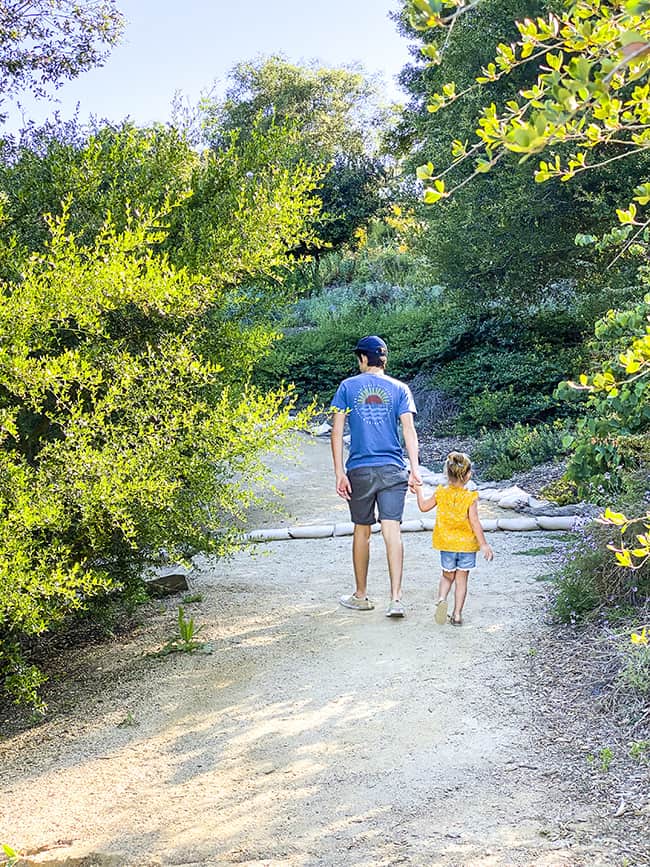 Does Niguel Botanical Preserve Cost Money?
Admission to the Niguel Botanical Preserve is FREE to the public and 365 days a year from sunrise to sunset. Our family went just before sunset and it was so nice because the weather had cooled down and there was still plenty of light to see the different varieties of plants and flowers.
How to Get to Niguel Botanical Preserve
To get to Niguel Botanical Preserve, you will want to park at Crown Valley Community Park. You can enter the preserve at multiple entrances. The easiest one to find is just above the Amphitheater. There is also an entrance at the west end, and the east end. Here is a map of the different areas of the preserve. I expect that you will find something you didn't see before each time that you go.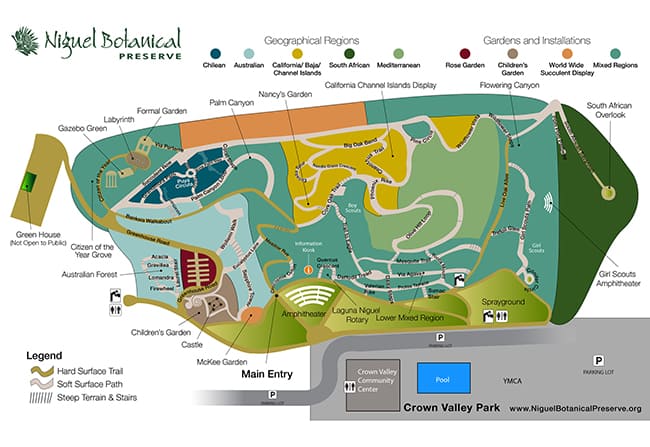 While you are in the preserve, you can walk the trails and explore the different greenery. Most of the plants have markers to let you know what they are. There are also some informational boards throughout the reserve. I suggest you have the map handy, as there are no maps displayed within the preserve.
Is Niguel Botanical Preserve Fun for Families?
Yes! Our family had an amazing time...along with many others we observed. Here are some photos from our visit to the Niguel Botanical Preserve. As you will see, there are so many trails and areas to explore that I might as well show you in pictures. There are also places with seating available to sit a relax along the way.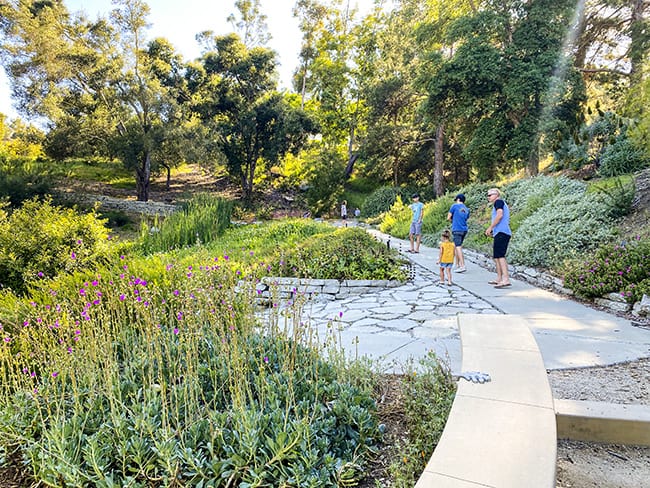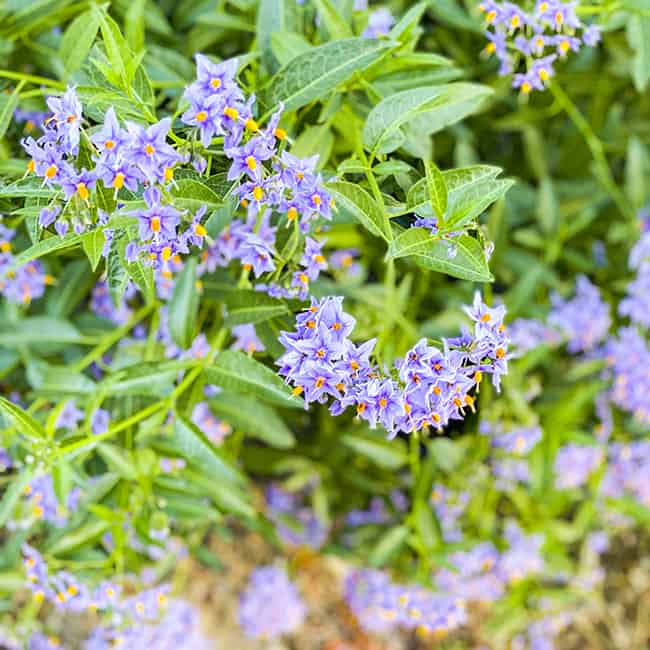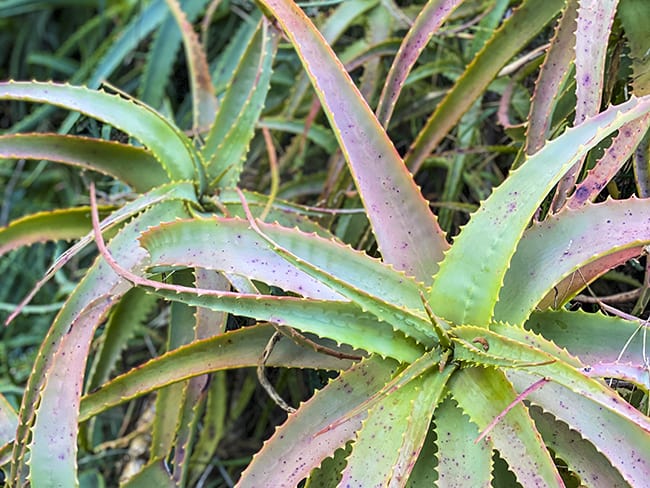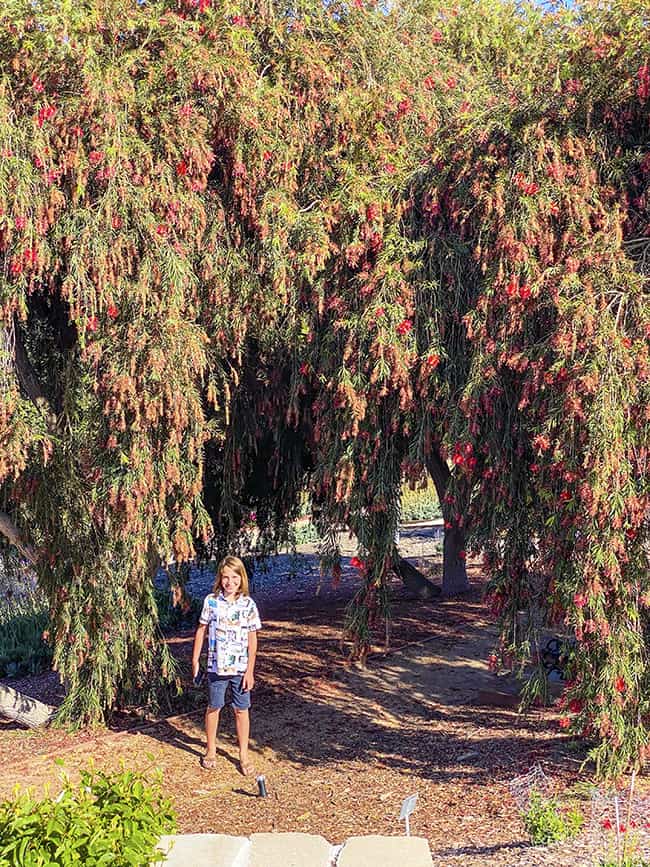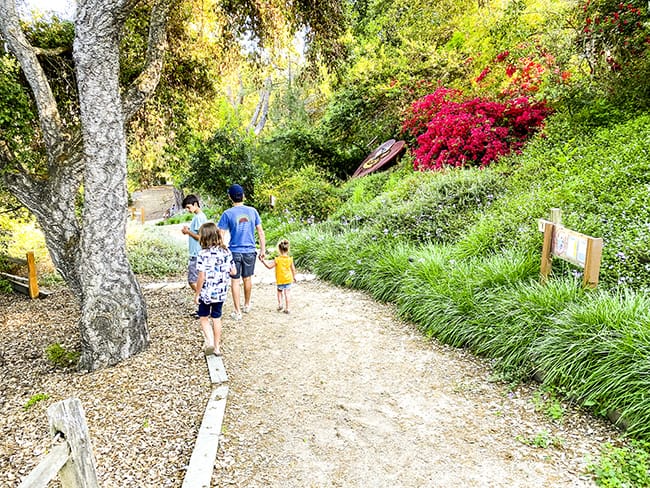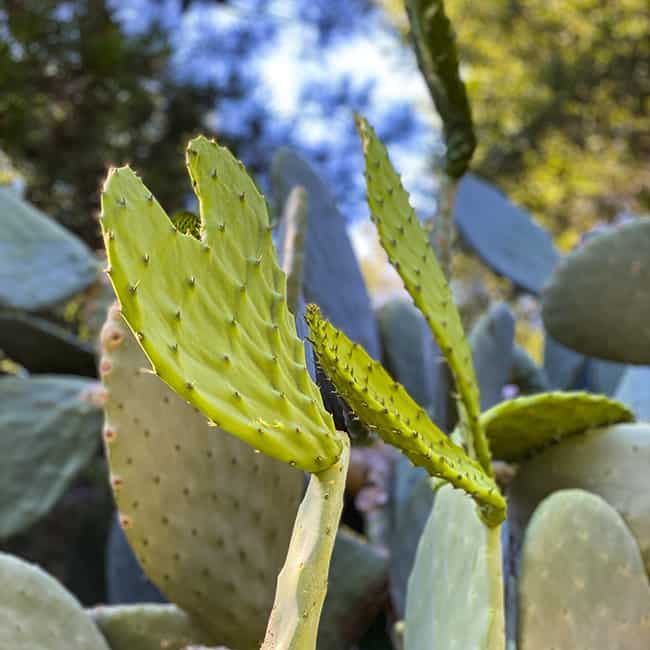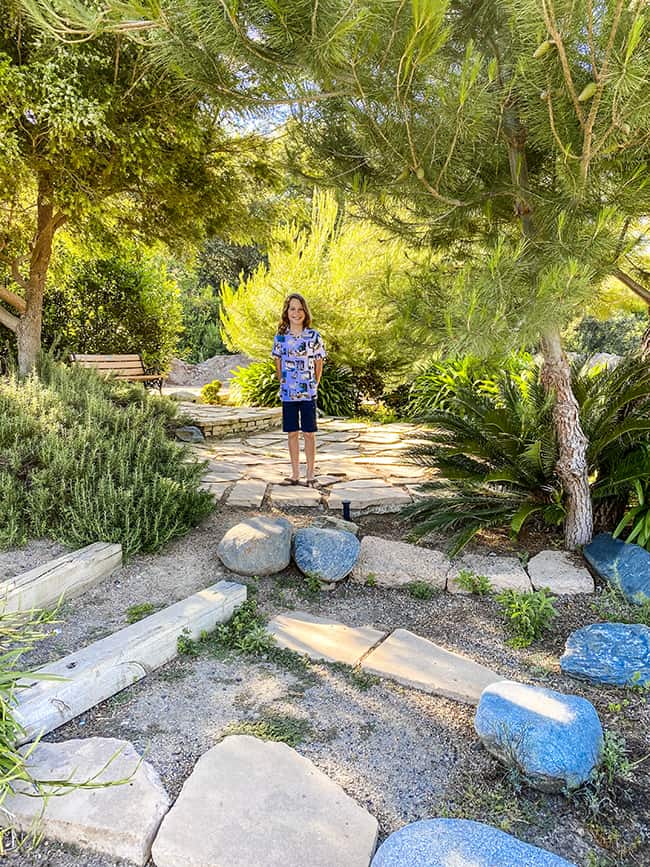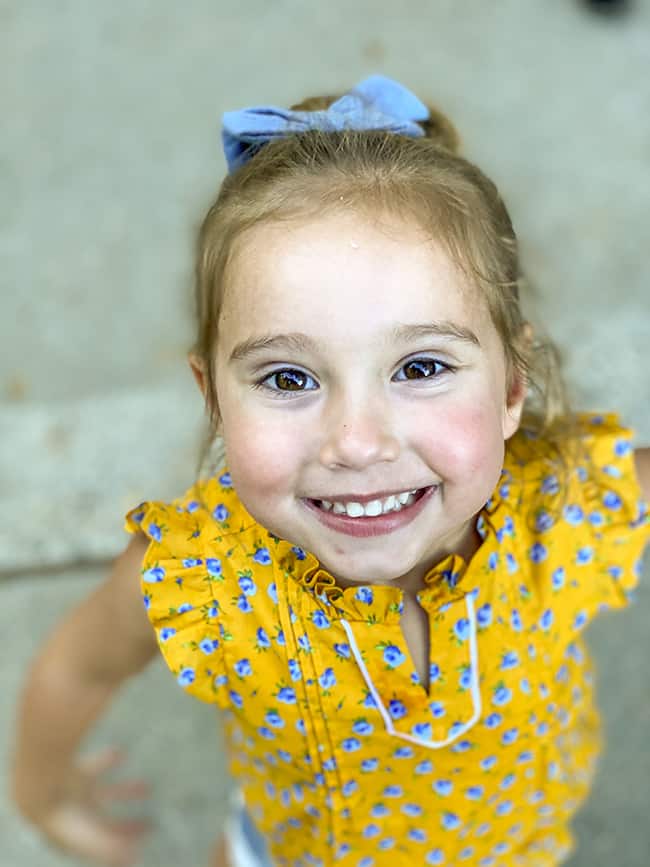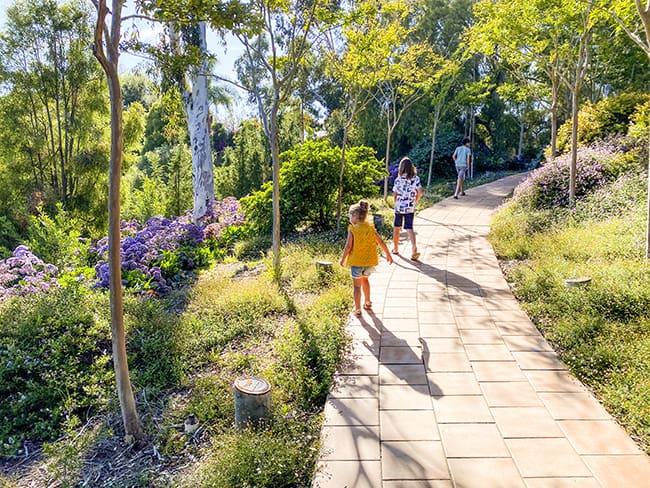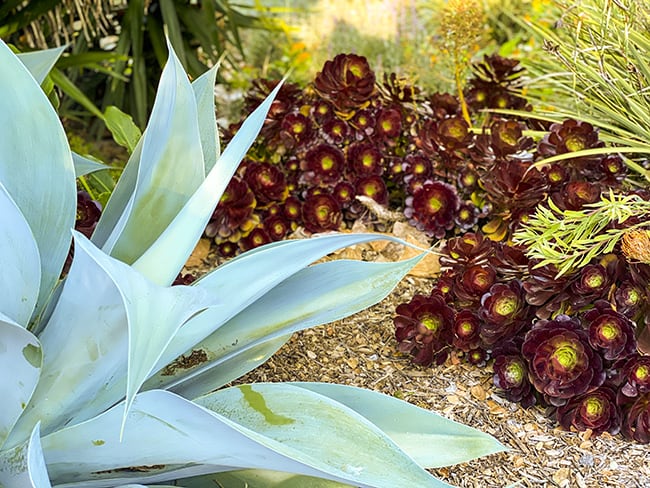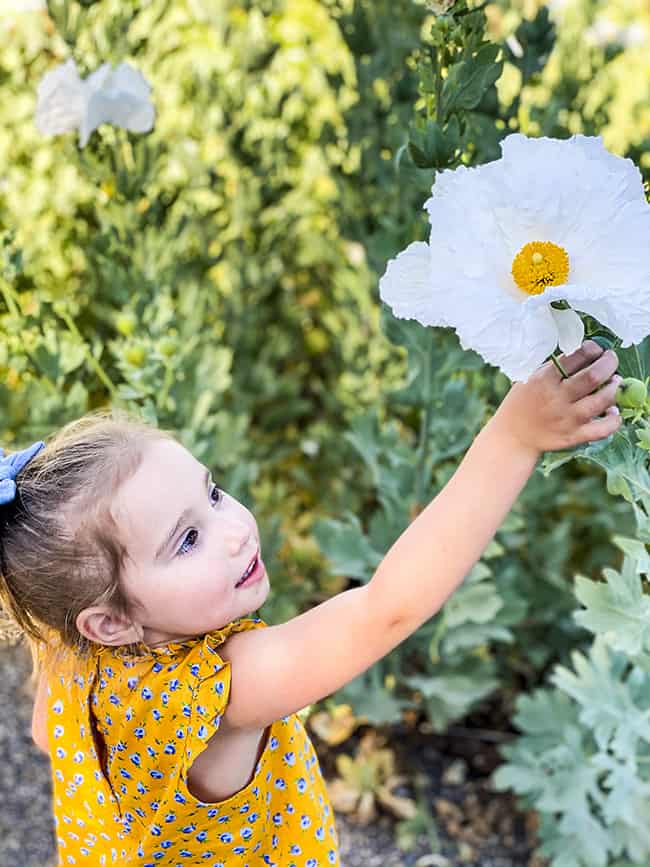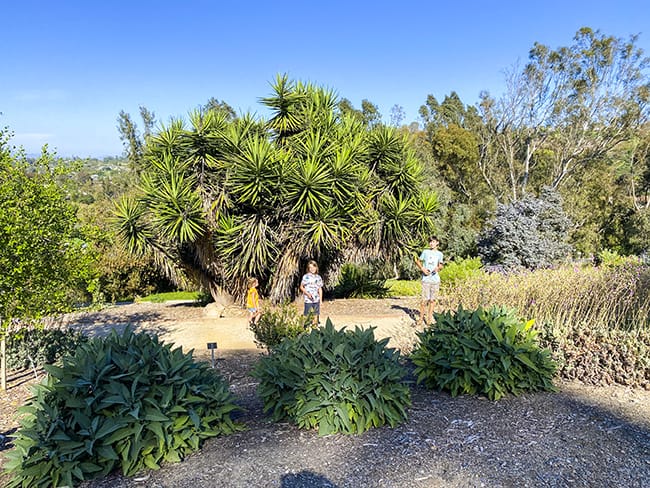 The kids had some favorite parts of the garden. This Garden Labyrinth was particularly fun to learn about. We learned that labyrinths are not meant to be tricky mazes, but as a way to meditate and find peace. Our whole family followed the labyrinth to the end!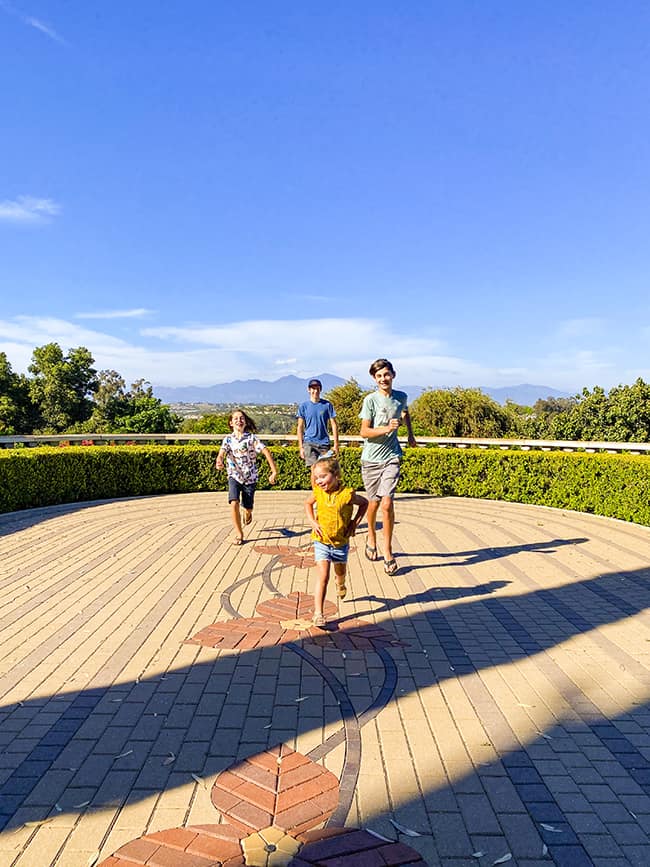 Attached to the Garden Labyrinth, there is an area with this pretty gazebo. It's located at the back of the preserve at the top of the hill. It looks like the perfect place to have a wedding although they don't hold weddings at the Niguel Botanical Preserve at this time.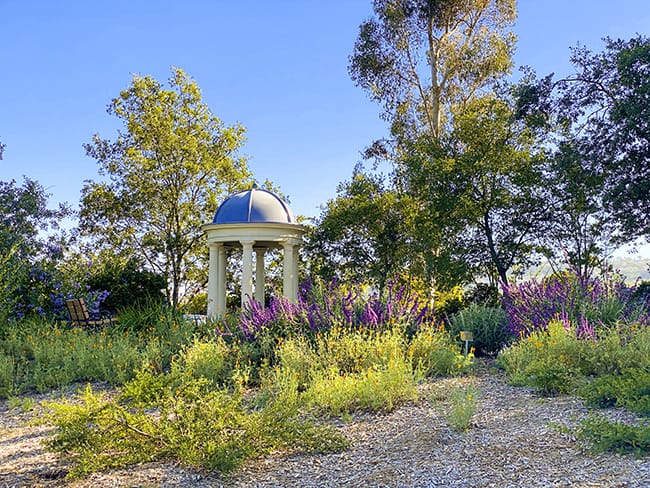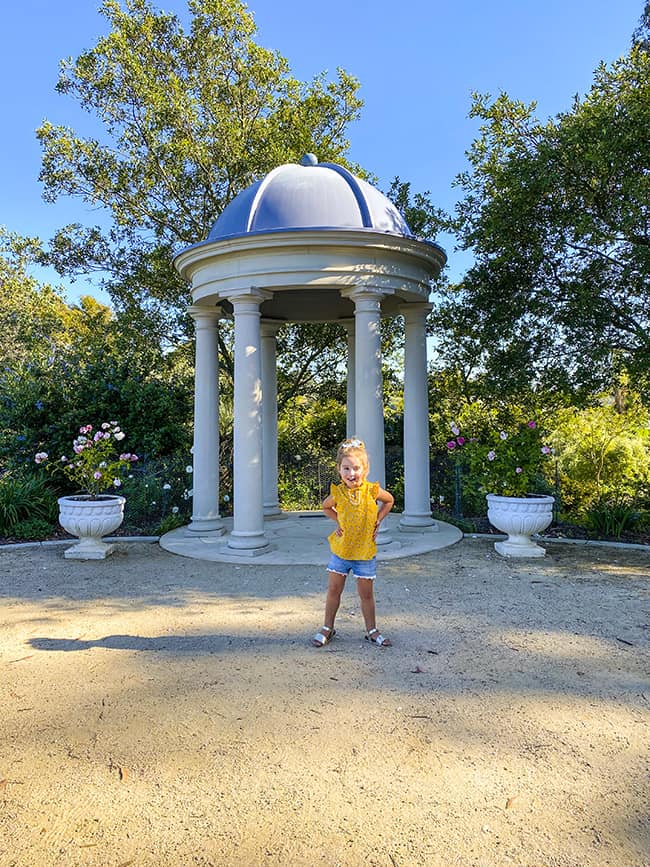 There is also a Children's Garden at the Niguel Botanical Preserve which the kids had the most fun at. It's located on the west side of the preserve at the bottom of the hill. It's next to a beautiful rose garden that smells heavenly, and is flanked with royal blue arbors and topiaries. There is also a small little garden maze and butterfly artwork.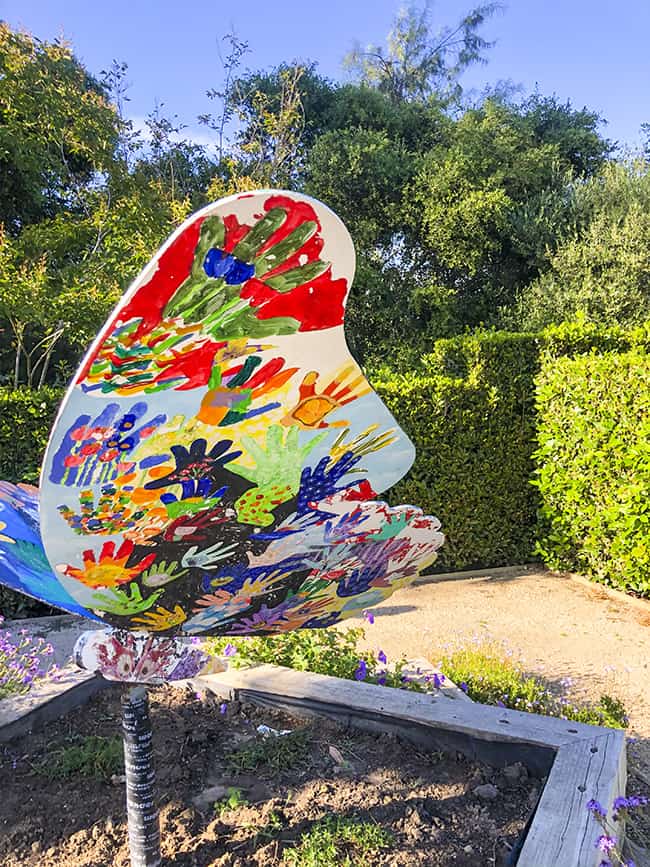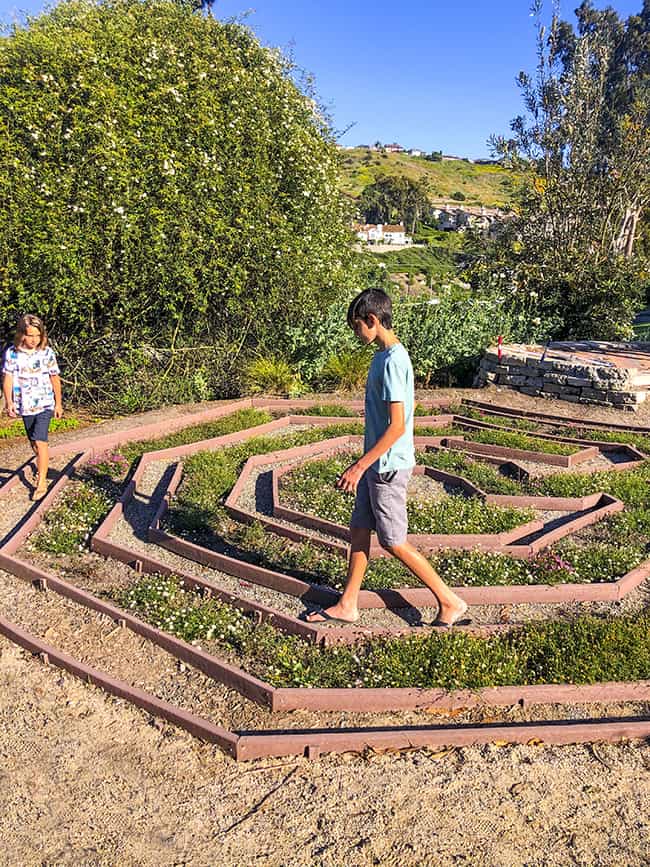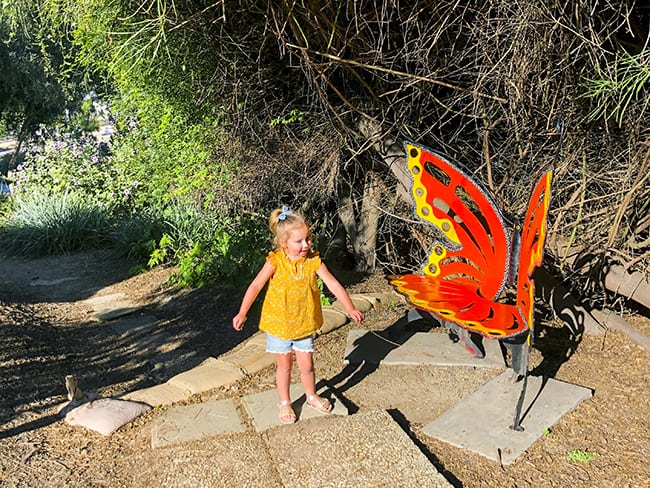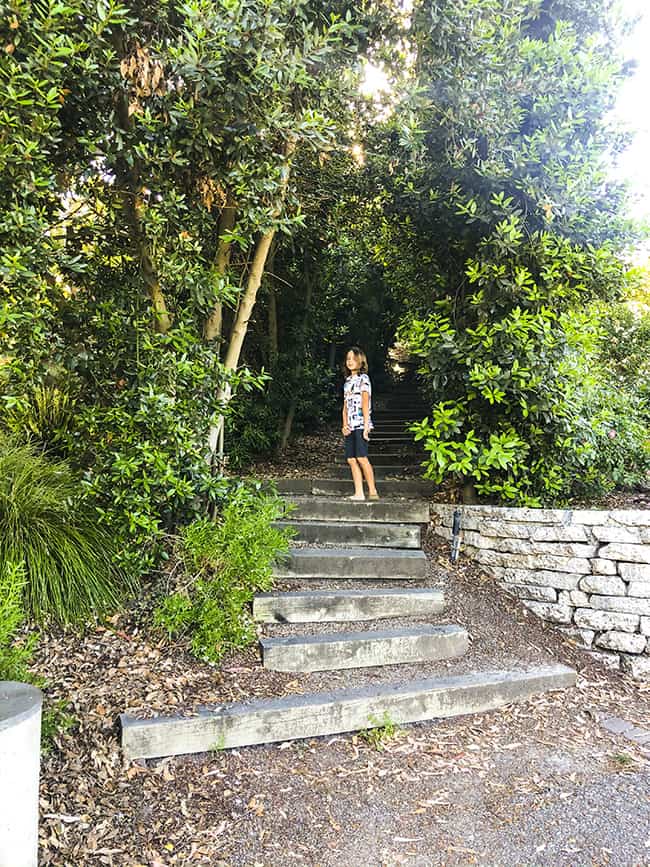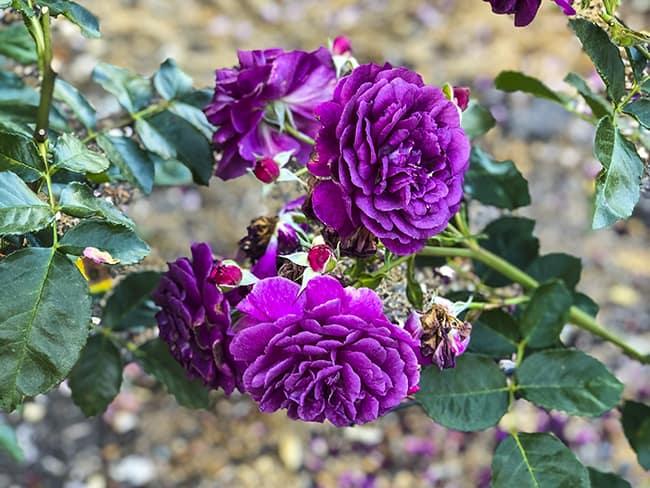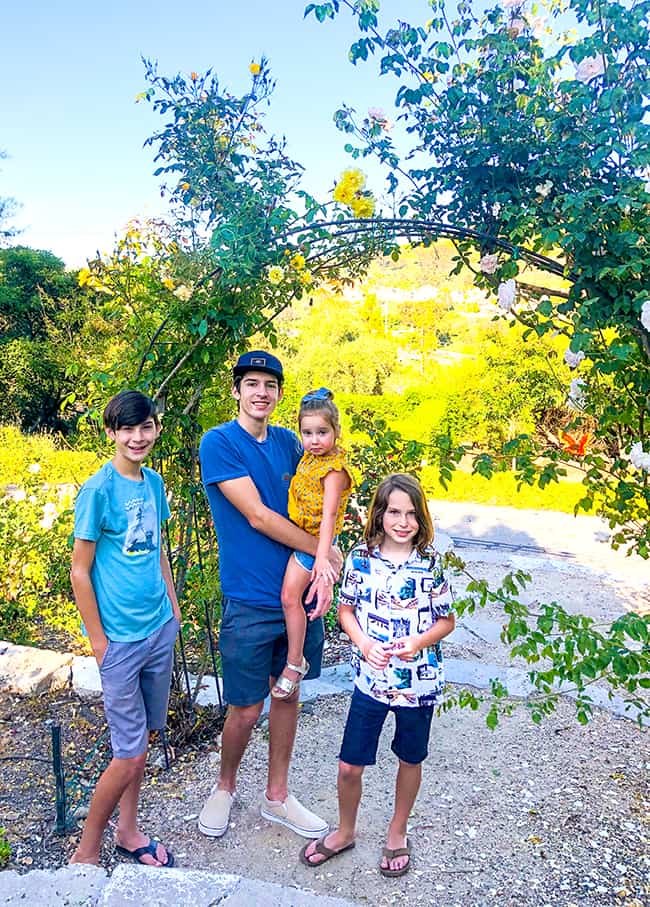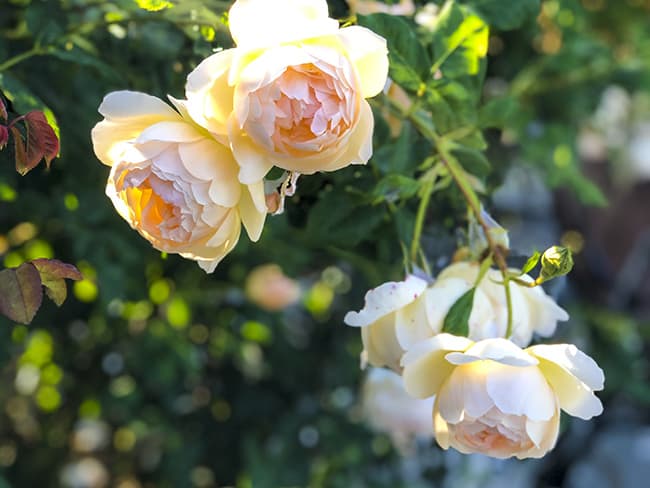 Wow! We spent almost two hours exploring. You could easily spend more, or less. There's no amount of time that you must spend inside. It could be a short trip or a long trip depending on your schedule. We also isn't see many people at all on our visit, so we felt like we had the whole place to ourselves.
Final Information for Visiting the Preserve
I highly recommend a visit to Niguel Botanical Preserve in Laguna Niguel! It makes a great adventure for all ages. The trails are very accessible, you can easily bring a stroller, and there are plenty of shade areas. If you want to bring a picnic, you can eat within the preserve or right outside in the park. As I mentioned before, the preserve is located next to the Crown Valley Community Park that has a terrific playground, splash pad, amphitheater, bike trails and sport areas. You could easily make a day out of your visit. Happy trails!