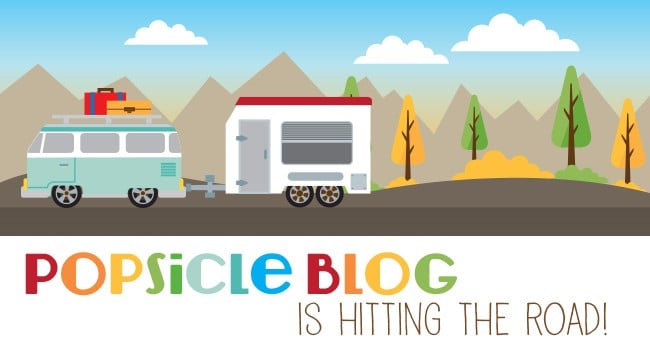 we are so excited!!!  Popsicle Blog is packing up the kids, the trailer and computer...and taking a two week road trip from sunny Southern California all the way to one of our country's favorite National Parks, Yellowstone, and back down the California coast. that's a lot of miles, and we will be making lots of stops along the way to visit places we've never been. we haven't yet planned the entire trip, but are hoping to make stops in historic places such as Las Vegas, Zion National Park, Bryce's Canyon, the Great Salt Lake, a horse ranch in Idaho, Yellowstone, San Francisco and Santa Cruz. we want to experience the natural beauty of our great Earth and see some natural wonders, but are also looking to enjoy some awesome museums and tourist attractions, find great places to eat and stay at a few family-friendly resort hotels as we don't want to be camping the entire trip. this is a trip of a lifetime, one where we hope to just enjoy life, build family bonds and experience new things about the states we will be traveling through as we make our way to our destination.
we will be sharing our adventures on the road with all of you Popsicle Blog readers. since i often get emails and requests, asking the best places and things to do with families, i hope that sharing our adventure as we travel will give you guys some ideas of your own. i would love for you to follow along in Instagram, Twitter and Facebook with our designated hashtag #popsicleadventures. beautiful photography is my passion and i am looking forward to sharing pictures of our adventure on my Instagram feed, i am sure there are going to be some spectacular sights at the National parks we visit.
i need your help! do you know any great places we must visit along the way? please leave any suggestions in the comments below. tell me the best restaurants, museums, sites and parks in route to Yellowstone. we want this is a road trip our kids will never forget!
and if you are a brand or company looking to work with us…please Email Me .