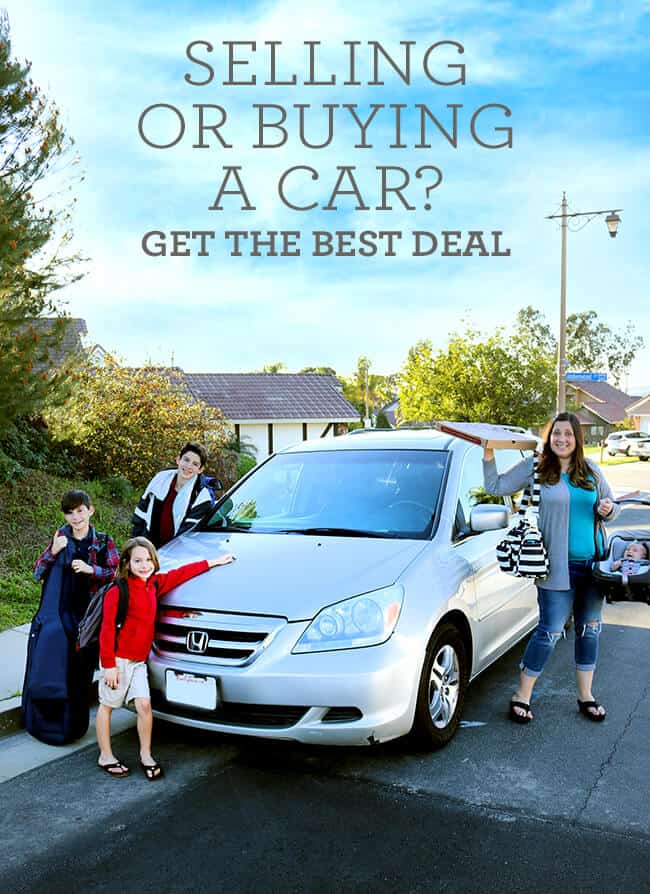 so much has changed and is changing for our family with the birth of our baby girl. moving up from a family of 5 to a family of 6 has caused some major changes, especially in the space situation. suddenly our house is too small, our laundry piles are bigger, and everything takes more time. PLUS, we no longer have room in our truck to fit our entire family. the biggest issue with this, is that we can no longer pull our travel trailer when we go on vacation or road trips. how are we going to share our road trips with you if we can't even fit in the truck that pulls the trailer! so it's a great time to partner with Kelley Blue Book to help us find a new family car that will fit our entire family, and still pull our travel trailer.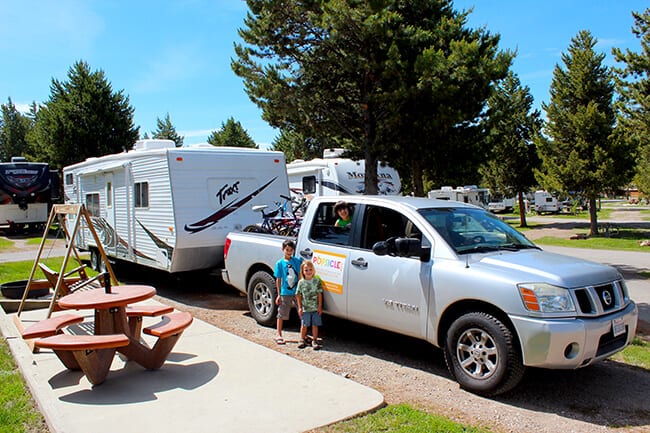 since my husband's truck is a company car, we are going to have to sell my minivan, and get something that will work. i am fine with that because i have been wanting a new car for a while now. and although i love my minivan, it's getting old and starting to cost more in repairs than the money we are saving from having paid it off. how will we go about selling our old vehicle and buying a new one? we've done the dealer route and the for-sale-by-owner route. we are comfortable with either as long as we are getting the best deal. by using Kelley Blue Book, we can make sure we do. you can use KBB.com to find the most trusted vehicle valuation and also use it as an information source to find the best vehicle, as it is one of the most trusted and relied upon sources for consumers and the automotive industry.
How will we pick our car?
to make our choice easier, the Kelley Blue Book editorial team drives and tests hundreds of new cars, trucks, SUVs and minivans every year. it has named its list of the 12 Best Family Cars of 2017. to choose this list, they focused on safety, value, reputation and fit of various child safety car seats. the new Best Family Cars of 2017 list focuses strictly on mainstream brands, and includes a diverse group of new vehicles that best meet the needs of today's families. in fact, this is the first year that no sedans have been included.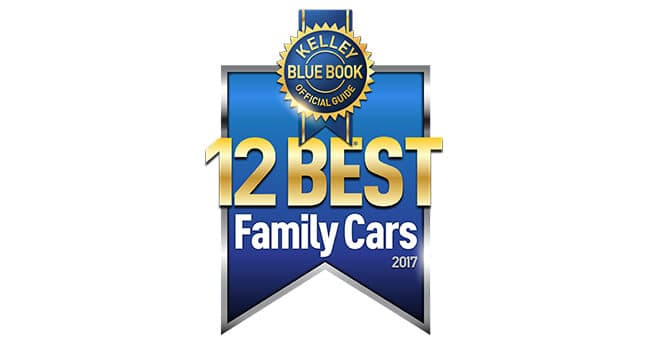 How does Kelley Blue Book know what parent's need in a vehicle?
the KBB.com's editorial staff includes several parents with children in a full range of ages from toddler to college. they've also enlisted the help of their own families to put this year's contenders to the real-world test.
this year's winners range in price from around $20,000 to the low $30,000 range, with only one vehicle exceeding a $40,000 starting price. that is just what my family is looking for. and with two children still in car seats, i am glad that KBB.com took carseats into consideration when they made their list of winners. included in this year's content is a car seat guide with useful tips and specific details regarding the strengths and weaknesses of each of this year's Best Family Cars.
Who are the winners?
if you are looking into purchasing a new family car this year, Kelley Blue Book has created this video of this year's winners:

i am very excited to be getting a new car this year. i can't wait to go shopping. with Kelley Blue Book by my side, i have more confidence in my purchase. KBB.com serves the typical everyday car buyer like myself to provide me with every bit of information necessary to make an intelligent car-purchase decision. i can't wait to share with you what i end up getting!
{disclosure: This is a sponsored post through the Mom It Forward Influencer Network. All thoughts and opinions are 100% my own.}