This post brought to you by Faultless/Bon Ami Company. The content and opinions expressed below are that of Sandy Toes & Popsicles.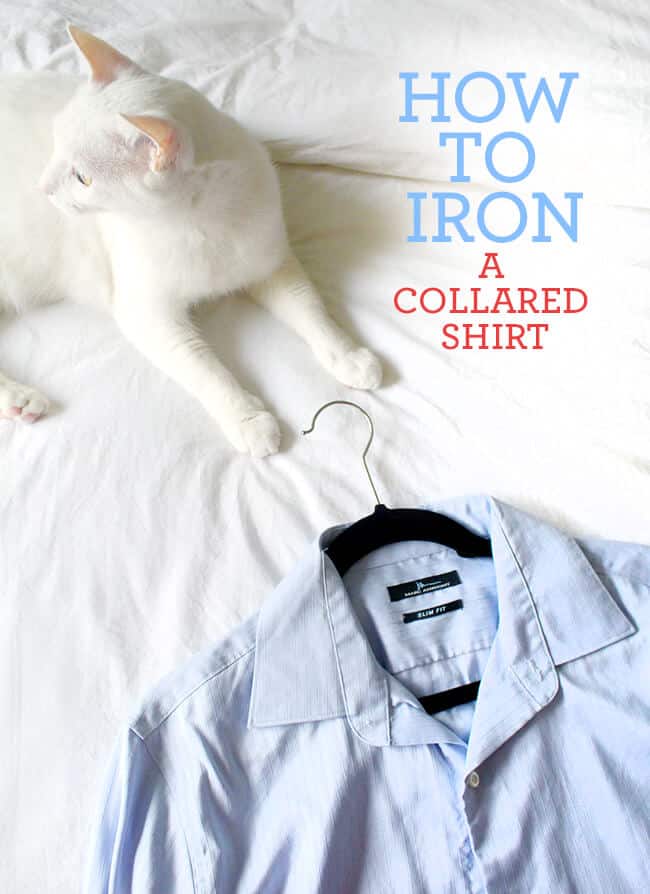 today i am sharing one of my biggest pet peeves. WRINKLED CLOTHES!!! no joke...ever since i was in middle school and up until a few years ago, i have ironed ALL of my clothes. i love ironing. there's nothing better then freshly pressed t-shirts with creases down the sleeves. it makes the clothes look brand new. in fact, once i had kids, i started ironing there clothes too....even the newborn clothes! a little obsessive i know. my friends would laugh at me for ironing everything, but it didn't stop me. i love it when my kids clothes look clean and put together. then i had more kids. the more i had, these less time and energy i had to iron their clothes. i went from ironing every top and bottom they owned, to just the stuff that gets super wrinkly from the wash, like button down shirts, khakis and cargo shorts. i just can't stand wrinkled collars or cargo shorts with wrinkled side pockets. that's the worst!!! okay, okay. i am being a little dramatic. but i really do LOVE ironed clothes. when i have the time, i like to iron. my clothes, my husbands clothes, and the boy's clothes. on Sunday mornings, there's an ironing fest at my home when it's time to get ready for church. four button down shirts, four pairs of slacks and whatever mom decides to wear. this is a lot of ironing that usually needs to get done fast.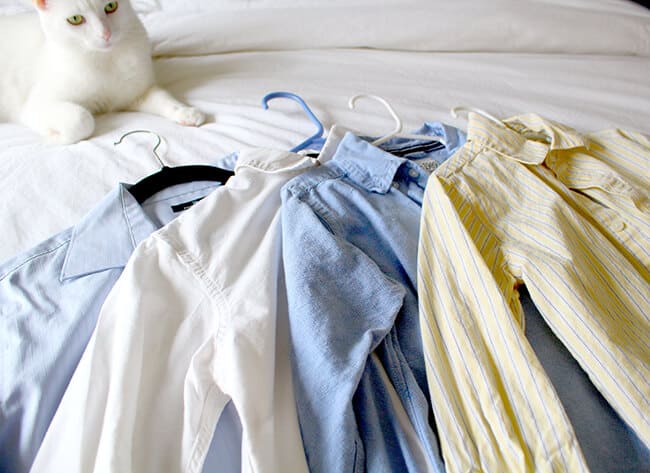 so how do i do it? there are three things you to make the best looking ironed clothes. a sturdy ironing board that has a flat, slightly padded surface and mesh board, a heavy iron with a steam setting and water sprayer, and Faultless Premium, the "starch that performs". my husband especially loves starch. he likes that it makes his clothes look new, wear better, and feel better. plus, it reduces ironing time. great when you are in a hurry or have a ton of items to press.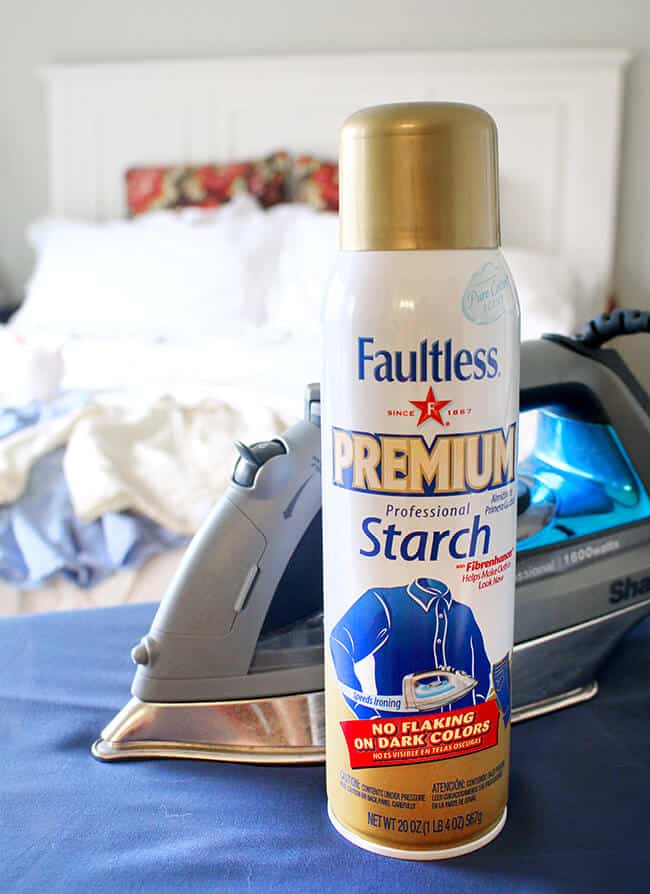 since 1887, Faultless has been by the ironing board's side to help make people feel extra good about how they dress. fashions and fabrics have changed many times over, one thing has remained – Faultless is committed to providing products that deliver fresh looks and sharp results. one of things i love is that there is no flaking on dark colors, which is great for when i am ironing all my boys black tees. and it it guarenteed not to clog, flake or stick. Faultless Premium helps you rid yourself of the "Wrinkle Blues." you can find it in the laundry aisle of major retailers, click here to find a store.
see the wrinkles?
they annoy the heck out of me and really do make me feel blue.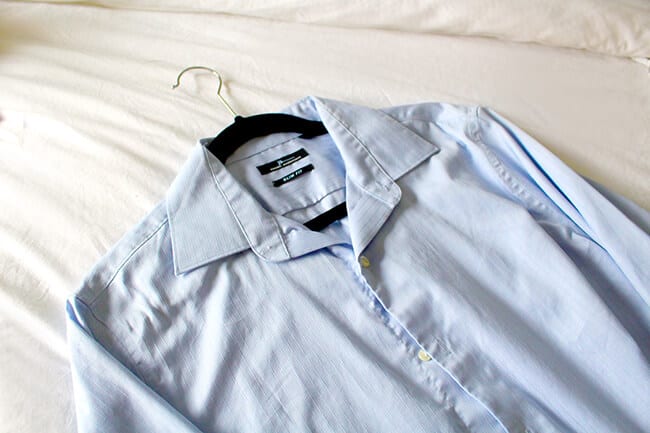 How To Iron a Collared Shirt
Step 1: Iron the cuff. it's best to unbutton it, lay it flat and iron the inside of the cuff.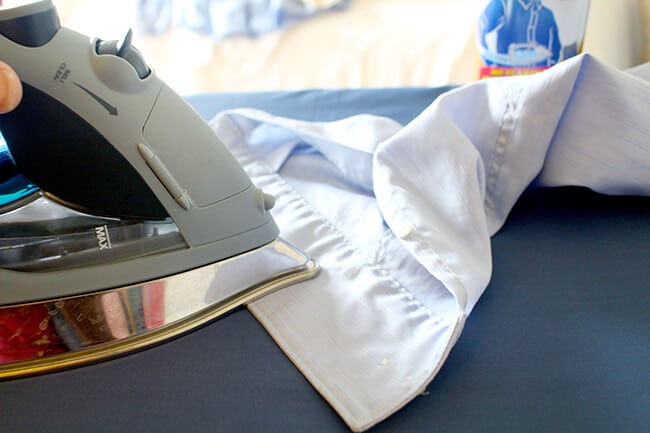 Step 2: Iron the sleeve. lay it flat, button side up with the seams lined up. iron the entire sleeve and the crease up the sleeve.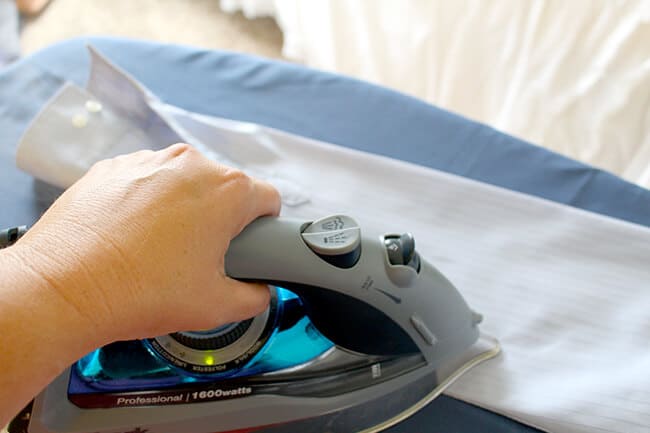 Step 3: Iron the yolk. it is best to lay the shirt on the end of the ironing board with the sleeve pointing out. iron each side like this.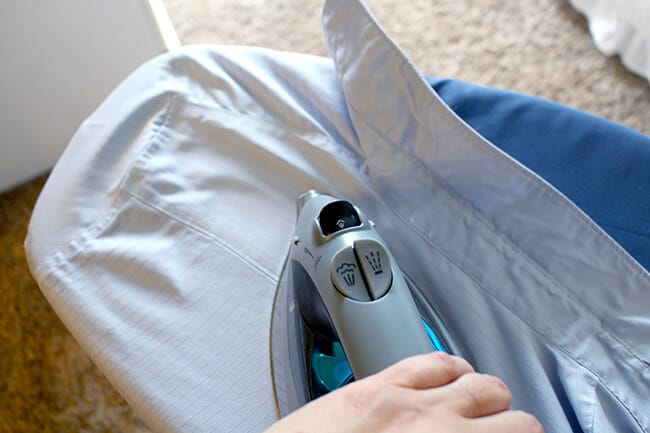 Step 4: Iron the collar. use the point of the iron, ironing from the middle out on both sides.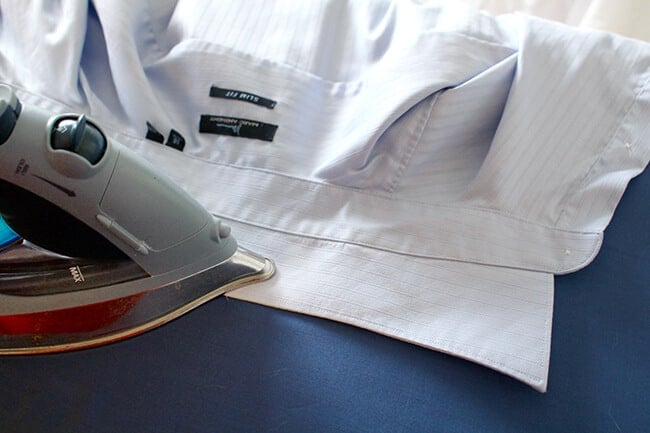 Step 5: Iron the rest of the shirt. Fold down and button the collar. slide the shirt onto the ironing board and start by ironing one of the front panels. next move to the back, and then finally the other front panel. your shirt will now be completely ironed.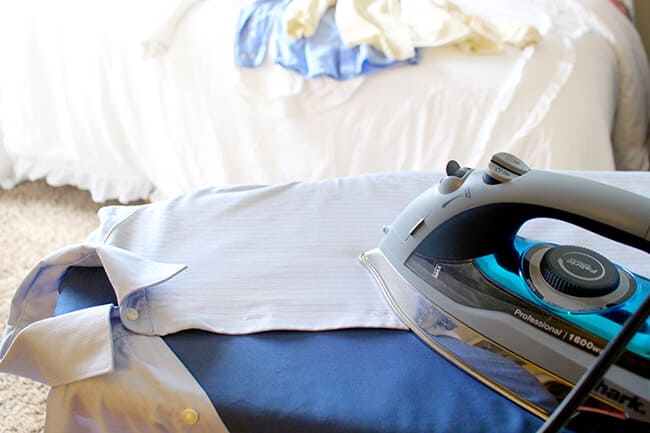 that is how i iron my shirts! a freshly pressed shirt makes me very happy. you can't get me to empty the dishwasher, but i can iron all day long (well almost). here is a Faultless Premium Coupon and be sure to check out Faultless on Facebook for more tips & tricks!
Is Faultless Starch part of your daily routine? Share your routine with me in the comments section!