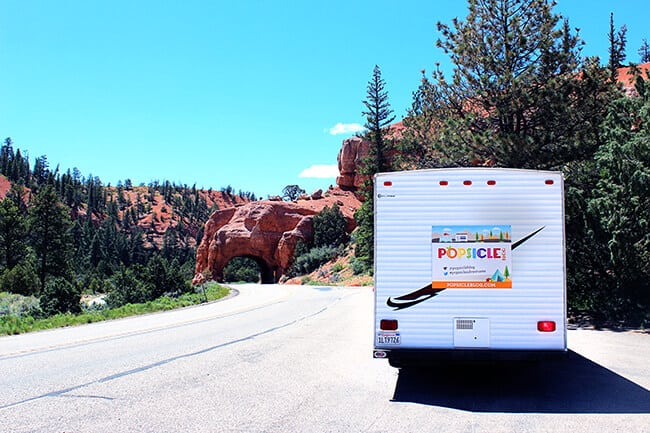 summer is just around the corner, and for our family, that means summer road trips. if you have followed any of our road trip adventures, then you know how much we love to travel. but it can be hard to stay on budget while on vacation...especially on road trips with all of the many pit stops along the way. so i have partnered with the Visa Clear Prepaid program and the Kaiku® Visa® Prepaid Card to share how using a prepaid card can help keep you on budget during your summer travels.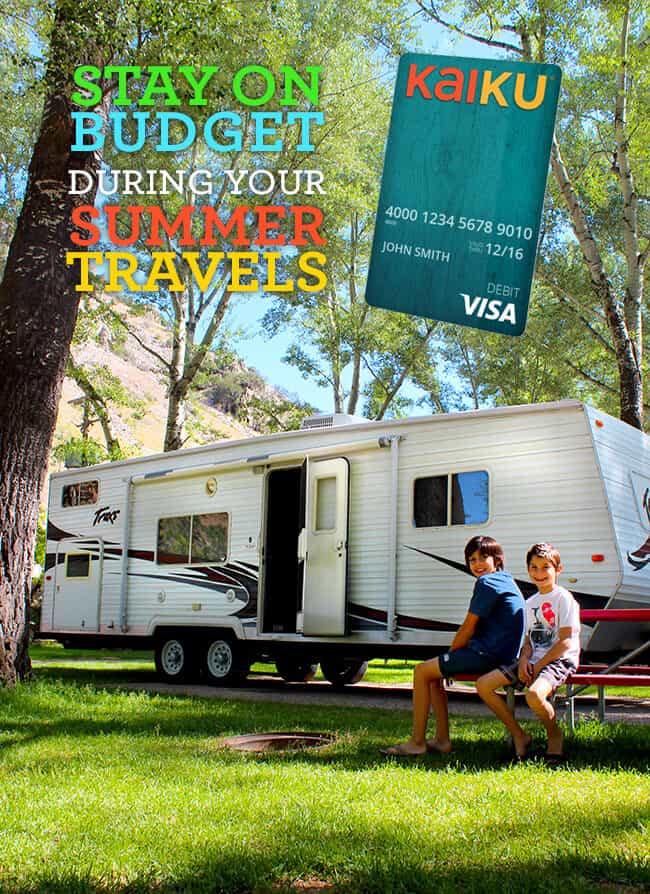 when our family goes on road trips, i make sure to plan out our route with lots of stops along the way. This helps to break up the long hours of driving and keep the kids entertained. i try to stop at least every two-three hours, either at a restaurant, popular landmark, park, or tourist trap. this often means spending money. if I am not careful, all the money spent at these pit stops can put us over budget. There are temptations at every stop.
like feeding the bears in Idaho....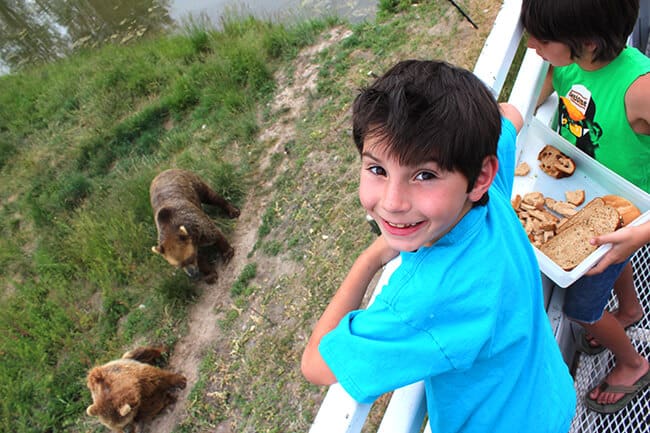 or a chuck wagon dinner in Kanab, Utah....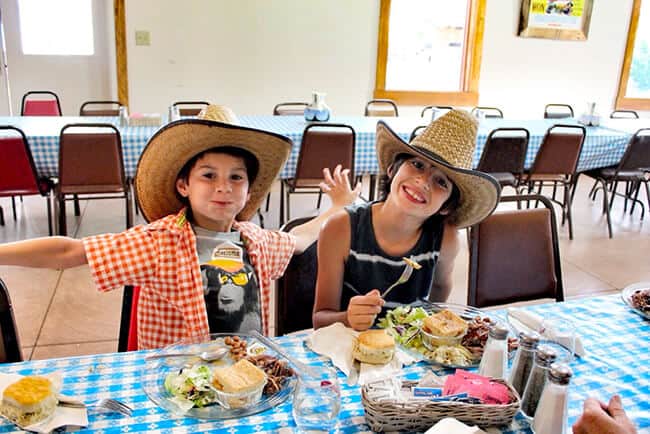 or the most fabulous ice cream cones in Utah.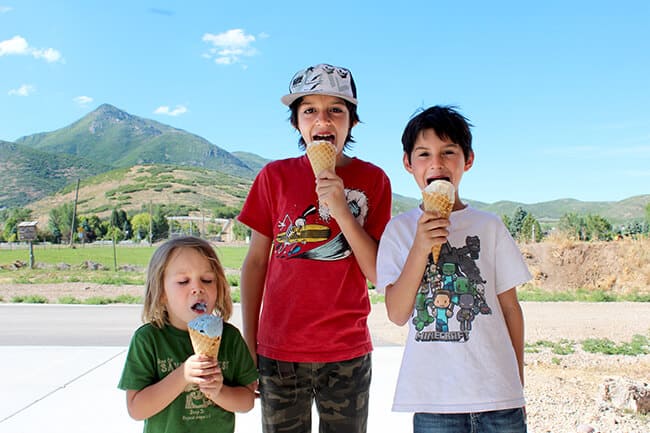 it's really easy to lose track of what we are spending when the bill goes on to multiple credit cards plus the use of cash. i have often found myself surprised at the amounts of money we have spent once we have arrived home from our trip and i begin to compile the credit card statements for that month.
one way to fix this problem is by designating and using a prepaid card that has been loaded with the amount you have budgeted. this will help with the temptation to over spend. A Kaiku® Visa® Prepaid Card can help tremendously to manage expenses and plan accordingly for summer travel or activities. By using this card to budget and pay for your summer outings, it makes it easy to manage your money, so the only thing you have to think about while you're out is having fun. the Kaiku® Visa® Prepaid Card–
part of the Visa Clear Prepaid program – means that confusing fees won't distract you while you're enjoying the summer. This means your day-to-day activities are covered by a clearly communicated monthly fee plan, so you'll know when you'll pay a fee and when you won't.
The Visa Clear Prepaid program provides you with strong consumer protection including:
• Easy to understand fee plans
• No overdrafts permitted so you can't incur fees or spend more money than you have
•Deposit or share insurance to protect your funds, e.g. FDIC/NCUSIF
•Visa's Zero Liability[1] fraud protection, providing added security if your card is lost or stolen.
[1] *Visa's Zero Liability Policy covers U.S.-issued cards and does not apply to certain commercial card transactions, or any transactions not processed by Visa. You must notify your financial institution immediately of any unauthorized use. For specific restrictions, limitations and other details, please consult your issuer.
Teach the kids to be responsible with money
it can also be a great money managing lesson to get your older kids a personal prepaid card with a set amount of money for each of them to spend during your trip. that way, when you are at tourist traps like these, they can decide which souvenirs they want to get...or if they want to wait for something different. they learn to budget, and you don't have to worry about hidden fees, them losing pocket cash, or the begging!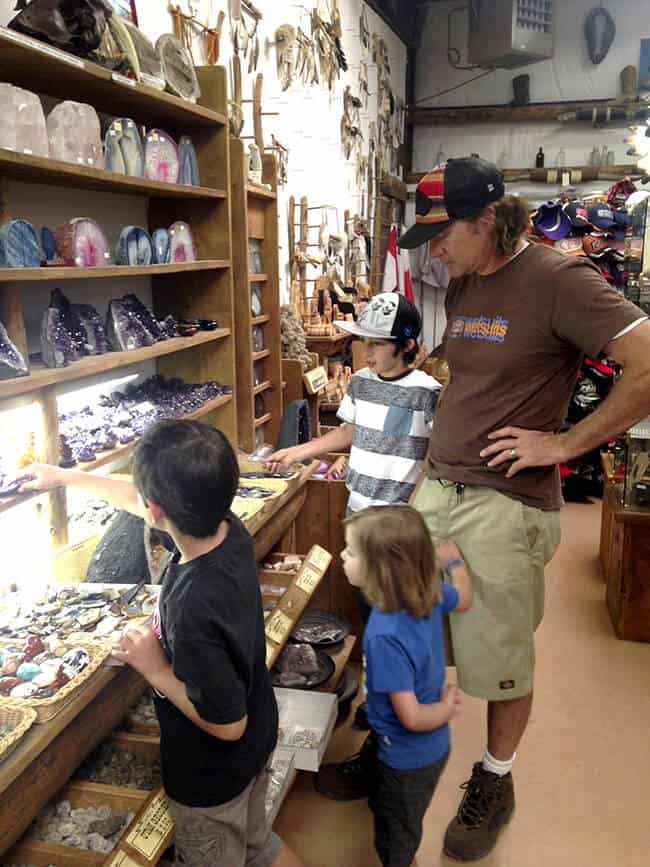 Helpful tip: the Kaiku® Visa® Prepaid Card is great to use on those extra expenses you get on vacations such as souvenirs, food and treats. It is not great to use it to rent a car or reserve a hotel room. car rental agencies and hotels sometimes place large deposits on cards as part of their reservation process. This is often budget prohibitive on a prepaid card or sometimes not allowed. similarly many gas stations also place a hold on the card, so it is best not to use this card for those types of expenses.
i am very excited to switch my expenses to a Kaiku® Visa® Prepaid Card for our travels this summer. keeping the money organized is my weakness, so I know it is going to help tremendously.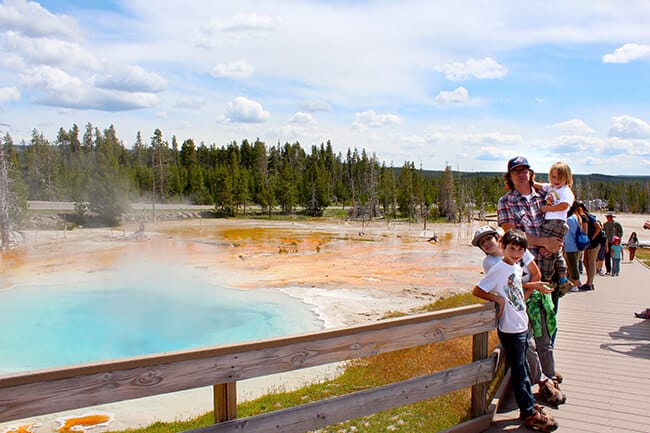 if you are interested, go to Visa.com/visaclearprepaid to learn more about the Visa Clear Prepaid program. happy travels!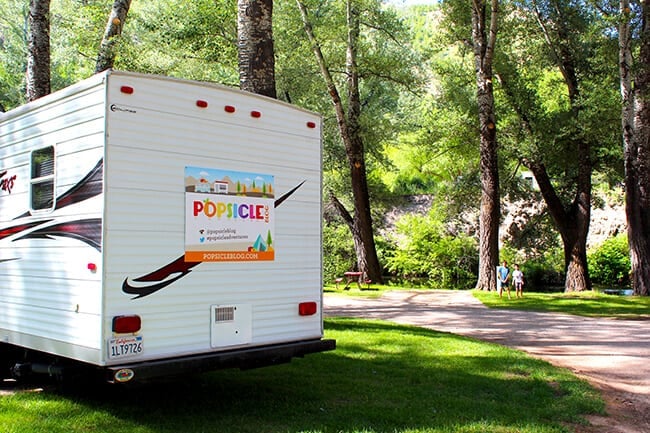 { This is a sponsored post written by me on behalf of Visa Clear Prepaid and Kaiku® Visa® Prepaid Card. }