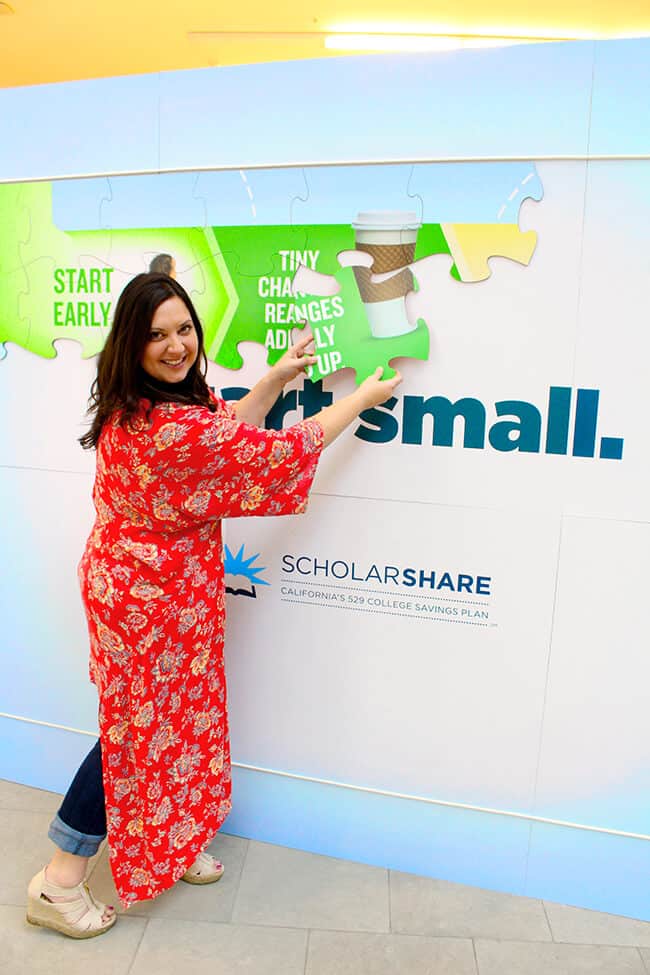 growing up, i always knew that i would be going to college. my parents are both college graduates, so they pretty much expected me to go. i was very lucky that they helped me financially get a college education, and i am really hoping that i can do the same for my boys. but wow....college is getting more and more expensive these days. lately, i have been starting to worry that i need to get more serious about saving for my kids college, because in the blink of an eye, i will have boys graduating high school...and then hopefully heading off to college. i have found a great way to start saving with ScholarShare California's 529 Savings Plan, and through my partnership with ScholarShare, i am excited to share how they can help you too.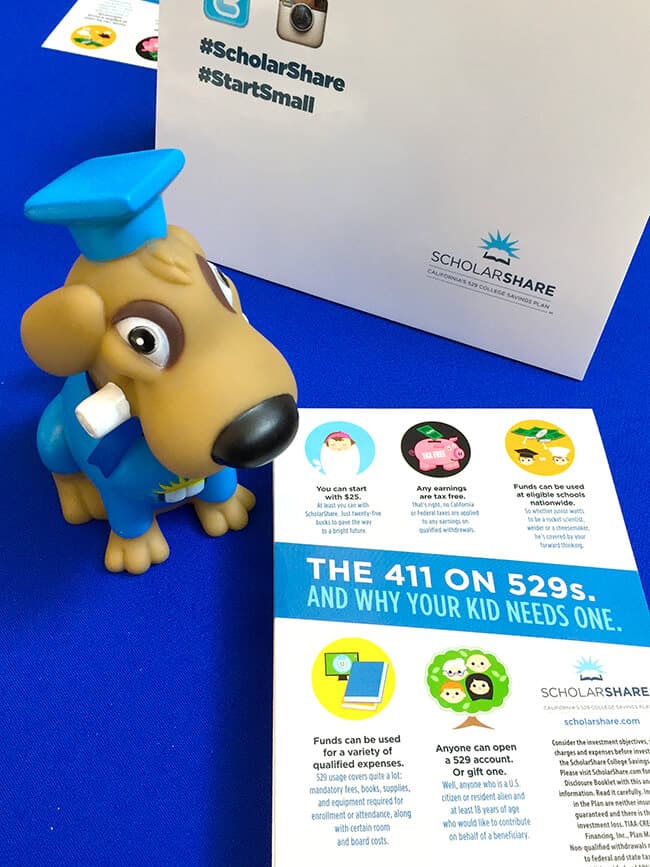 i didn't realize how easy, opening a 529 college savings account would be. with just $25, you can open for each of your kids. and you have the option of contributing as much, or as little, as you want throughout your child's life. you can even have the account set-up so that a certain amount is automatically deducted from your checkings account each month. even if you can not commit to a large sum each month, ScholarShare wants everyone to know that it all starts with small steps that can build momentum over time. even a few dollars here and there can add up in the long run.
i do feel that it is very important for every family to have a college savings plan for their kids...ScholarShare feels the same way. they're hosting free "Start Small. Dream Big." events throughout California this year in order to help families learn more about opening up a 529 college savings account. last weekend i had a great time attending their first "Start Small. Dream Big." event at the Westfield Santa Anita. I was able to checkout the event and share pictures and updates via social media because I truly believe this is a great way to save.
at the "Start Small. Dream Big." event, there was a great crowd of people having a great time. it was all happening in the center of the mall....where there was face painting, milk and cookies, coloring tables, music and booths set-up where you could sign-up for a chance to win a piece to the "start small" puzzle.
as the event went on, ScholarShare drew winners from those who signed-up and they got to pick a puzzle piece to help fill and oversized puzzle board. each puzzle piece was worth at least $50 towards a ScholarShare 529 college savings account. and guess what!!!!  ScholarShare giving away $10,000 at the each event!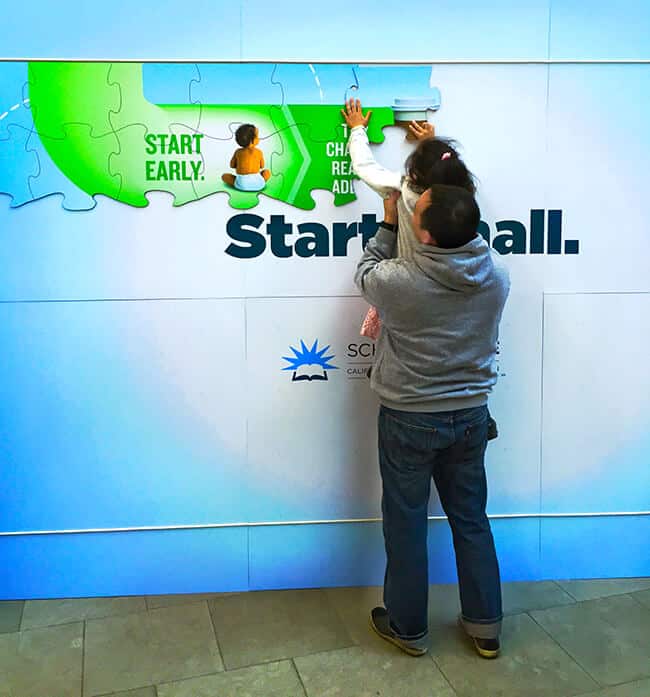 another fun thing at the event, was getting to meet Diploma Dog. the kids love him, and he played with the kids, and rapped and danced for everyone about how to begin saving up for college, and how important it was to get an education. his message was a friendly reminder that saving for college all starts with small steps that can build momentum over time. each ScholarShare 529 college savings account takes just $25 to start...and by giving up just a few luxuries each month, such as a coffee shop drink, a treat, or a trip to the nail salon, you can save $25 each month for your child's future.
be on the lookout for a ScholarShare "Start Small. Dream Big." event happening in your area. it fun for the whole family, and you could win $$$$$!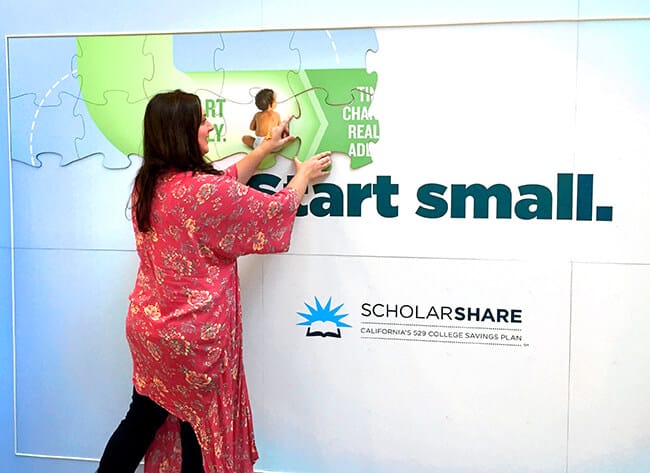 i hope that what i've shared with you about ScholarShare gets you excited about saving for your child's college future. it doesn't have to be overwhelming. start small...with tiny quantities of cash that build momentum over time. i have created this free printable savings chart to help encourage you to save each month. have the whole family help...even extended family! everyone is allowed to help contribute to the fund. click here to download your own College Savings Chart.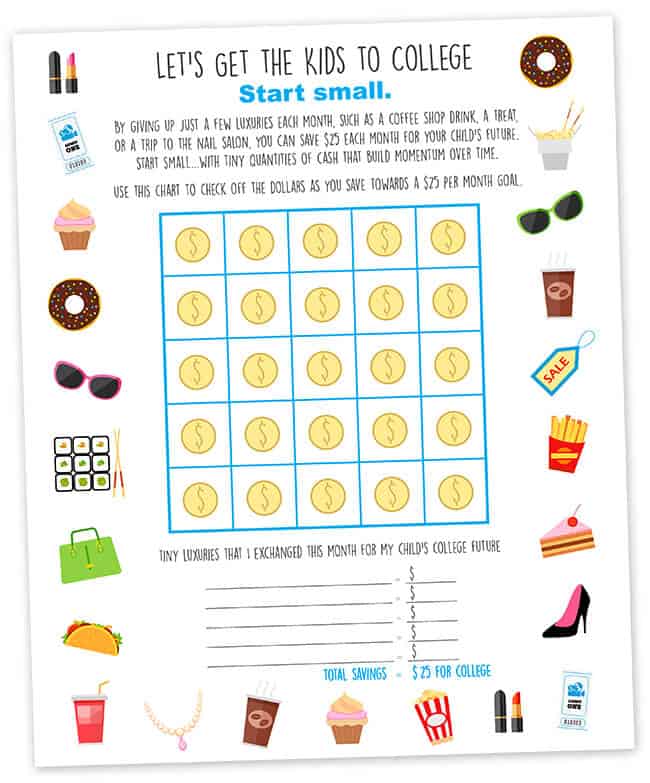 finally, check out this short video of the ScholarShare event i attended and see what you can expect at their events.
{This is a sponsored post. All thoughts and opinions are 100% my own. }