This is a guest post by the talented Michele Whiteaker of Nature Play Trips by Fun Orange County Parks. She has the awesome site that I use often, that has details and pictures of all the parks in Orange County as well as fun nature outings. When she heard my family was going on a road trip to Yellowstone, she offered to write this Family Road Trip planner for me.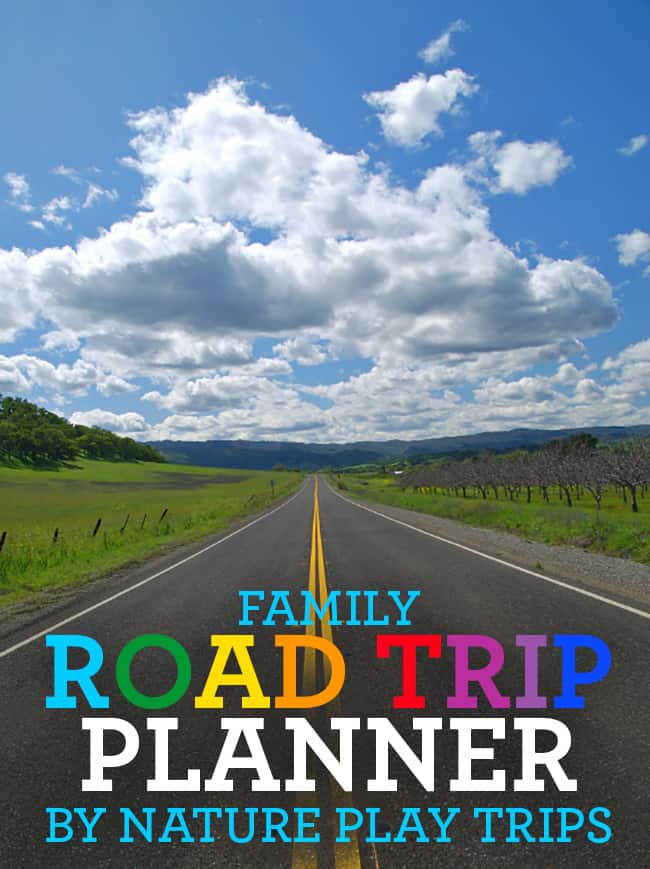 This is not your typical Family Road Trip Planner with lame general advice like "pack snacks" and "make sure there's gas in the car." Duh! Don't you just hate those lists?
Cue Lindsay Buckingham and opening credits of National Lampoon's Vacation:
Instead, I'm going to pretend that I'm seeing Jill a week before her road trip and spill all the advice that comes to mind. "Oh, hey, Jill. Ready for the road trip?" Whoops! "Is that your look of panic or excitement? Both? I totally know that feeling!"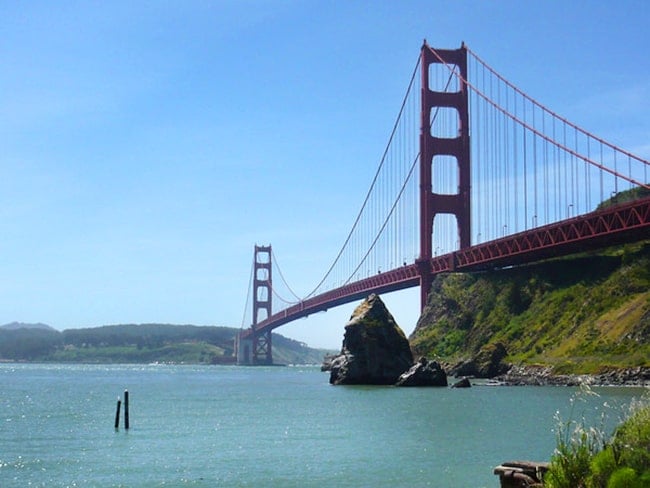 Let's just say I've logged many a mile over 100s of 1000s of hours on the road, both as a kid, as an adult, and the last 12 years - as a parent. As a kid, we drove from southern California to northern California at least 2x a year. My sister and I became adept at car games and cracking each other up with sillies. As a pre-teen and teenager, I was passenger on road trips on the East Coast, and in Switzerland, Germany, England, and France.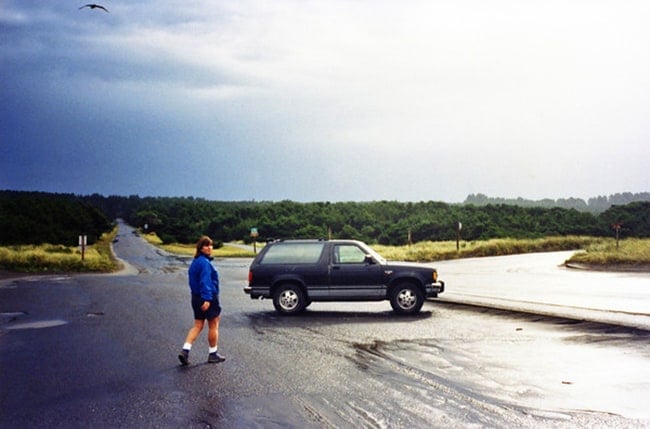 College brought me road tripping all along the West Coast through Montana/Yellowstone and back to OC via Las Vegas a couple of times. Camping was involved in those trips! Then there was the moving from California to North Carolina and the drives to/from there. And another move from CA to Colorado and the drives to/from there. Those were full of pets, kids, and everything we owned! No matter how bad it gets, you can be glad you're not moving.
Over the last 12 years, we've given my kids the gift of road trips through California, Arizona Oregon, Washington, national parks, and Alaska.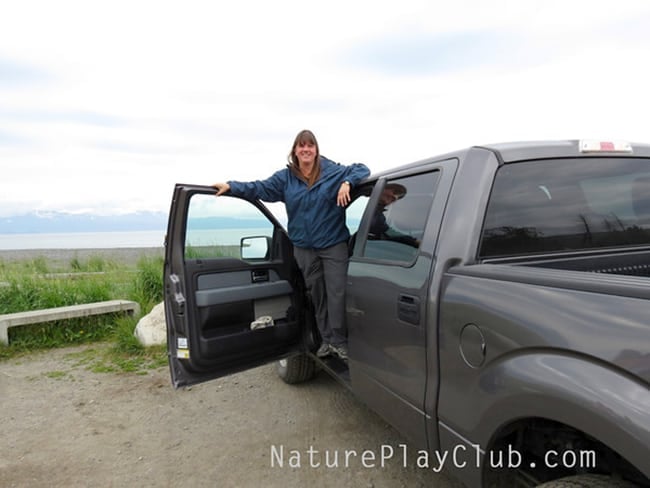 Try to develop a rhythm to your trip. We call them "down days." If you are going to have a marathon driving day, then balance it out with a shorter drive and lots of running around the next day. That's your "down day." If you are up late one night, try to make it to bed early the next. It gives you and the kids fuel to make it through those tough schedules, knowing that a slower day is coming.
Tech rhythm for adults. I apply my "rhythm" idea to my technology use, too. Before you leave, decide on a schedule and let your job and/or your friends and family know it. "I am only going to check my computer 1x a day after the kids go to bed - so don't worry if I don't get back to you right away" or even "I won't even be answering texts." This works even if you are blogging while traveling. Pick 2 or 3 times a day to update - and then enjoy the travel experience. You'll get more out of your trip without constant interruption/distraction and your readers will benefit from the insights you gain being truly present.
Allow for space and quiet. Car drives are cramped. Figure out spaces in your hotel room or campsite for quiet alone time. Adults included! Just a short re-charge makes all the difference in attitudes.
Buy a Road Atlas. One of those humongous ones by the checkout in Walmart! They are super-cheap and sooooo much more fun than an app on your phone. You can highlight your route for the kids and they can spot landmarks along the way. My kids always love to figure out how far it is from Point A to Point B. Or look for lakes. Or which city is the capital. Or where we might want to drive in another state. It's an awesome reference to give them perspective on all the miles!
Let your windows be the only movie screen. We have so much fun watching the "music videos" that take place outside our car to whatever soundtrack we pick. John William's on Pandora is hilarious when you are on a busy street corner watching people cross the street. Or James Bond theme music where everyone is a spy! Here are some awesome family music choices that are appropriate for kids and bearable for adults: Justin Roberts, Dan Zanes, and Elizabeth Mitchell/Lisa Loeb. Another fun one to pull on the kids is a playlist of your favorite songs. Yes - they are called "oldies" now and your kids will think they are as hilarious as we found our parents' fifties and sixties music.
Get the giggles. My sister and I called them silly-dillies. Now I call them the giggles. Whatever it is, there's something about riding in the car that makes everyone quick to laugh. Sometimes we start a story about where the people passing us are going and then each person tries to carry the story to a more fantastical point than the one before. Get bored? Pick a new car and start a new story. (Want a really good laugh with boys especially? Wait for the perfect moment with a really fast driver speeding ahead - and say "Well, that person must really need to go potty." But be prepared for the potty talk that follows.)
Model flexibility and patience. These are the hallmark traits of a good traveler. You are going to get asked "When are we going to get there?" and "How long will this take?" Just be calm and say: "Well, it should take an hour, but if we run into traffic it might be longer. That's part of the adventure of traveling! We just never know . . ."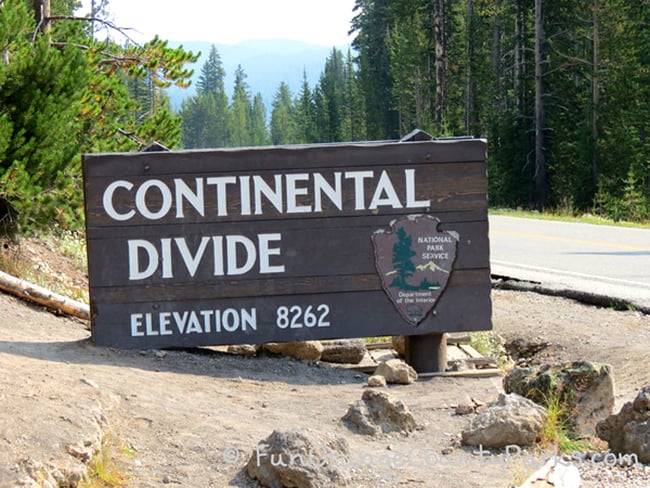 So What Do You Need to Pack the Kids for the Car?
Your undivided attention.
That's it.
(Although, if you must, I'm a fan of drawing pads, crayons, water bottles for each kid, sunglasses, new-for-the-trip books to read if they don't get car sick, and their fave stuffed animal).
I know some of you are groaning, but how often do the kids get your FULL attention and how much will they remember this trip if you really give it to them? I even tell my kids when I'm packing up that although I'm distracted and "busy" (hate that word) right now -- I'll be 100% theirs when we get in the car.
And that's what a family road trip is really all about!
The stuff you CAN'T plan.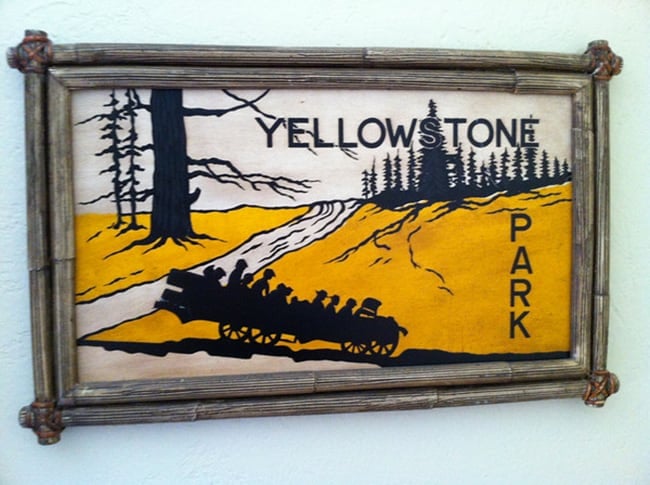 Michele Whiteaker is a writer, mom, and Certified Interpretive Guide who loves to speak to parenting groups about nature, play or family travel. If you want to learn more, go subscribe to her newsletter and get a free guide to parks in Orange County with restrooms.