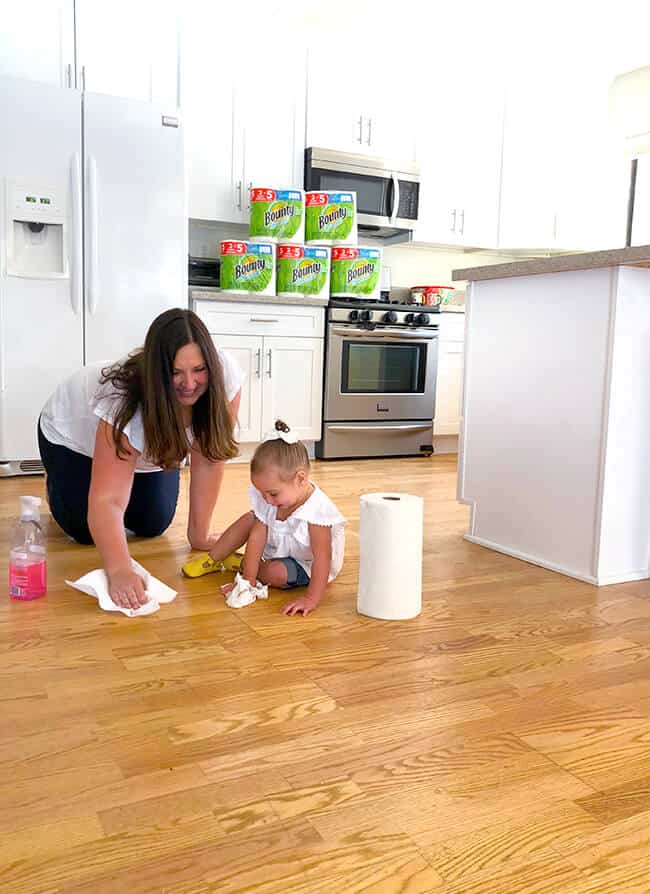 i don't know about you, but we are in spring cleaning mode over here. start back up, so I'm taking the opportunity to get my spring cleaning done. i secretly love cleaning... now i'm not talking about cleaning up the everyday messes, i'm talking deep down cleaning. The kind of deep down cleaning you don't always have a chance to do. it's my favorite to see everything extra sparkling clean, so i partnered with Bounty to bring you this post with my 5 Favorite Spring Cleaning Tips.
this year, with the boys at school, i have a little sidekick that has me all to herself. she's always trying to join in the fun – including the cleaning. how i can say no to her wanting to help me? she is my "right-hand" lady, insisting on helping me scrub scuffs off floors and dirt from the baseboards. and i guess you can say the NEW Bounty Quick-Size Paper Towels are my "right-hand man!" they are 2X more absorbent vs. the leading ordinary brand and Bounty, IS the Quicker Picker Upper. make sure you keep reading for an amazing deal on these happening now!
5 Spring Cleaning Tips
here are 5 of my favorite spring cleaning tips. i don't have time to do these weekly, but a couple times of year gets my home back on track to looking fresh and clean.
1) Cleaning scuffs of the floor and wall - scuffs on floor and walls build up over time...and annoy me so much! to get rid of scuff on the floor you can either use a little toothpaste or multi-use cleaning product and a Bounty Quick-Size paper towel to gently rub the scuffs away. for the walls, a mixture of 2 cups of water, 1 teaspoon of vinegar and 1 teaspoon of dish liquid combined will help get the scuffs off. gently massage into the wall and wipe away.
2) Cleaning Baseboards - using just water, wipe the baseboards down with a Bounty Quick-Size paper towel paper towel. you can use a cotton swab to clean the cracks and a magic eraser to get the scuffs off. after the baseboards are clean, wipe them down with a dryer sheet to help propel any dust away.
3) Limescale on the sink and shower fixtures - to get rid of the build-up of limescale build-up around the sink handles, shower heads, shower handles and toilets, use this trick. soak a paper towel in vinegar (or limescale remover) and wrap the paper towel around the fixtures. let sit for 30 minutes to and hour and wipe away!
4) Removing gunk from your kitchen cabinet doors - cooking and grimy hands can leave dirty residue on kitchen cabinet doors. to remove the gunk without scratching, use 1 part cooking oil to 2 parts baking soda. mix together, and with a paper towel or toothbrush, rub the dirty spots till the gunk is gone. it will leave you wood cabinets nice and shiny.
5) Freshening up the toilets - even though you probably clean your toilets every week, they still may get a bit stinky over time. that's when its time to do a deep clean. unscrew the seat and lid from the toilet base and wash it good with bleach or cleaner in the shower. with a Bounty paper towel, wash any residue from the base of the toilet where the seat was screwed on. use a flathead screw driver wrapped with a paper towel around the head of the screwdriver to clean between the toilet tank and toilet base. pour some vinegar into the tank to reduce smells and prevent water stains.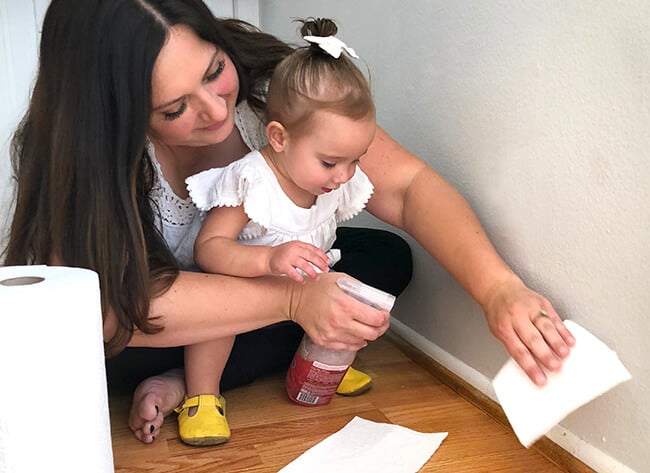 ask you can see from my tips, i use paper towels A LOT in my spring cleaning. the NEW Bounty Quick-Size Paper Towels are a must-have when tackling your big and small cleaning messes...especially as you are doing your spring cleaning.the size is just perfect, and you can size-up for larger jobs.
Right now you can cut down on your errands by easily ordering the NEW Bounty Quick-Size Paper Towels on Amazon. PLUS, you will save up to $7 on the Family 16ct Pack. here's how – Add the Bounty Quick-Size Paper Towels to your cart by clicking HERE. save $5 by using promo code 5QUICKBOUNTY. apply the $2 of coupon at check out!
with Amazon, it will be delivered to you doorstep without any hassle. plus, this pack of 16 family rolls equals 40 regular rolls, which makes it the perfect time to stock up during this limited-time Amazon deal.
happy spring cleaning!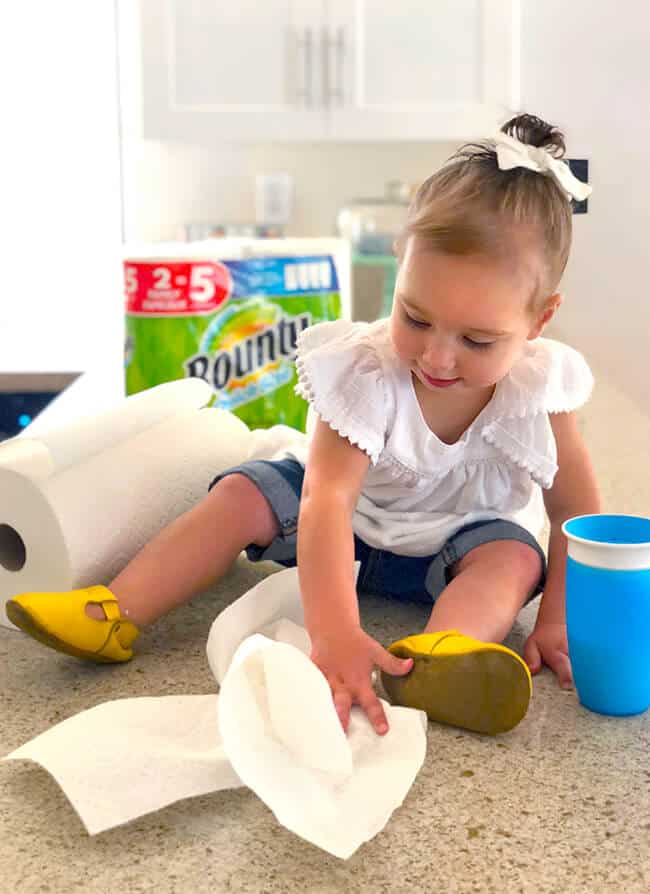 This is a sponsored conversation written by me on behalf of Bounty. The opinions and text are all mine.