This is a sponsored post.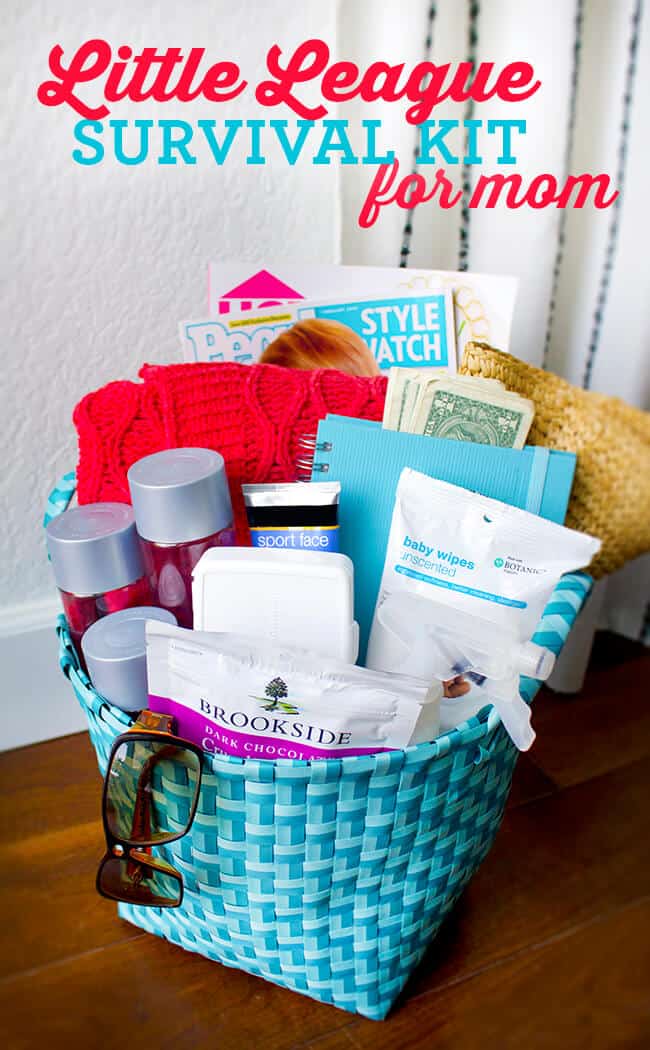 this week, i got a little taste of what the next 4 months is going to be like for myself and my family. it is the first week of Little League baseball season, and i am now the proud mom of THREE Little Leagers. my littlest just began T-ball and my other two sons will be in machine pitch and the Majors this season.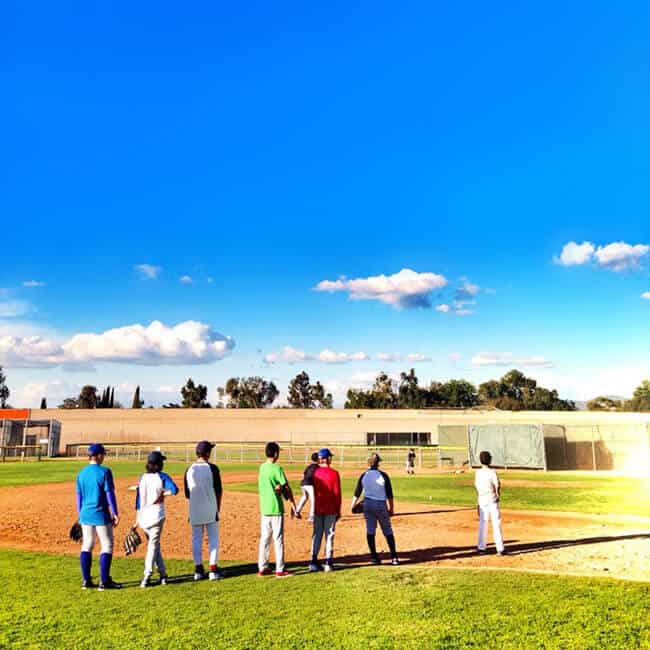 yesterday was the first day of practices, and it was rough. i picked up the boys from school at 2:30 and immediately began shuttling them around to all their activities and practices. we didn't end up getting home until 8:30pm. sheesh. as i finally got home to wind down, i started to feeling sorry for myself. as much as i love seeing my boys happy and playing their sports...i just am not a fan of Little League....especially the driving back and forth.
most of my days will be spent like this.....sitting in my mini van waiting for practice to end, or running back an forth to drop off and pick up boys from Little League practice. my Saturdays will be spent on the field watching their games. this year with 3 boys playing, i will end up being on the field most of the day. its going to get pretty crazy. if you have kids in sports, i bet you can relate.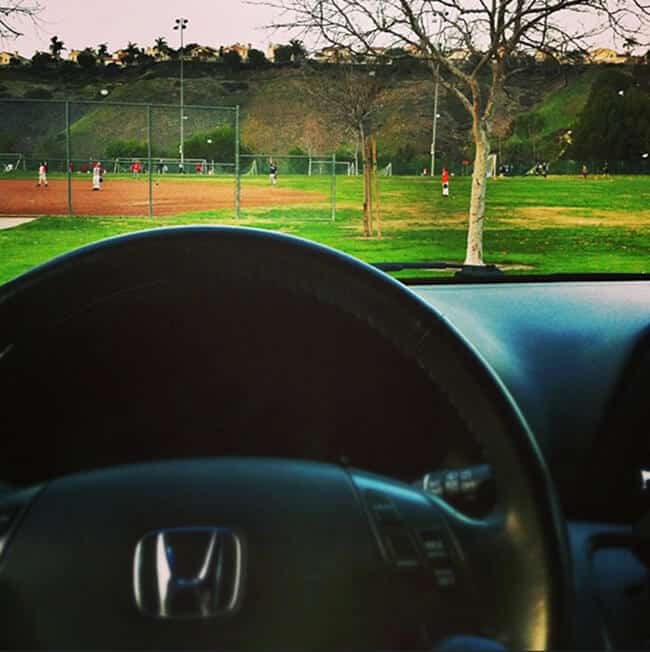 but really, i need to stop feeling sorry for myself and just make it work. there has got to be a way to make this season FUN!
so what did i do?
i decided to bribe myself with an awesome gift pack and made myself a Mommy Little League Survival Kit. don't i deserve some treats as payment for being a MOM TAXI for the entire spring season???
why yes i do!!!!
during baseball season, i often find myself stuck in the car for long periods of time when there isn't enough time to get home and back between games and practices. being the unorganized person i am, i usually don't have the things i need to enjoy myself during these times. the car is usually filled with random toys, and clothes from the boys changing and trash...i can never find anything. so the first thing i did was clean out the car and go and get myself a cute and durable basket that would fit by my car seat. then i filled the basket up with items that i often need during games and practices. plus some treats for a little pampering!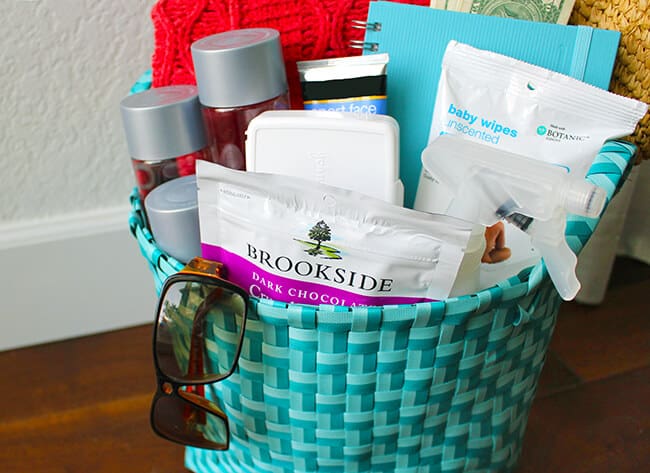 check out what i included in my Mommy Little League Survival Kit...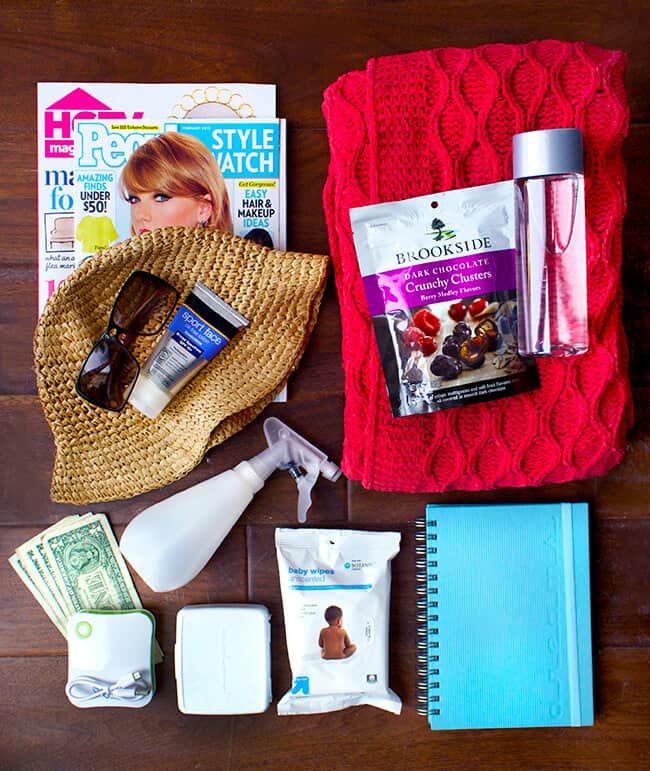 • Blanket
• Day Planner - to keep track of games, practices and obligations.
• Hat and Sunnies - for sitting out on those sunny fields
• Mini First Aid Kit - someone always needs a bandage
• Baby Wipes - cleaning dirty hands and faces
• Magazines - to read during waiting
• Sunscreen
• Portable Phone and Device Charger - awesome to have when your batteries are running low
• Cash - the kids always want to go to the snack bar and they only accept cash, which i rarely have.
• Spray Bottle or Mister - for hot days (or to keep kids away LOL!)
• Special Water - just for mommy
• BROOKSIDE Crunchy Clusters - special treat for mommy...and ONLY mommy (and her friends).
why did i pick BROOKSIDE Crunchy Clusters as my special treat? well, when i first got them to try out, i thought they would be a great treat for myself and the boys. but after i tried them, i found out how good they were. how could i share a treat this delicious with my kids?!!!! i know they would eat them all...so i'm not sharing....hee hee.
BROOKSIDE Crunchy Clusters are a delicious blend of crispy multigrains, fruit-flavored centers and smooth dark chocolate. i am not a fan of all dark chocolate, but this is the perfect dark chocolate. not too bitter and still sweet.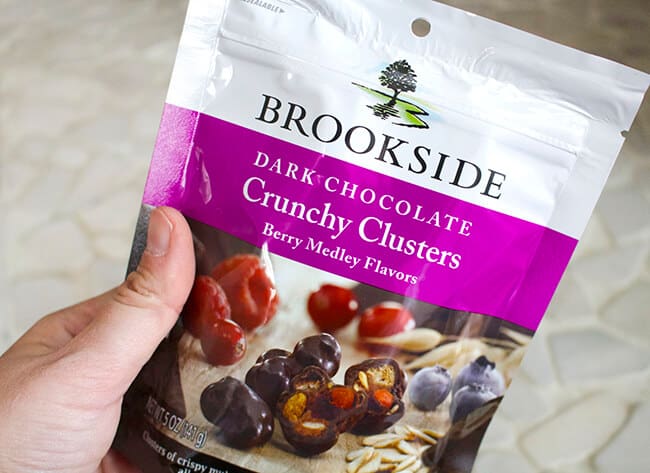 the little clusters are crunchy and chewy, a great combo. i especially love the little pieces of fruit such as raspberries, cranberries and blueberries. they are balanced perfectly with the crispy multi grains. i don't drink wine, but i could see theme pairing nicely with it, and they would definitely compliment a nice dinner or dessert.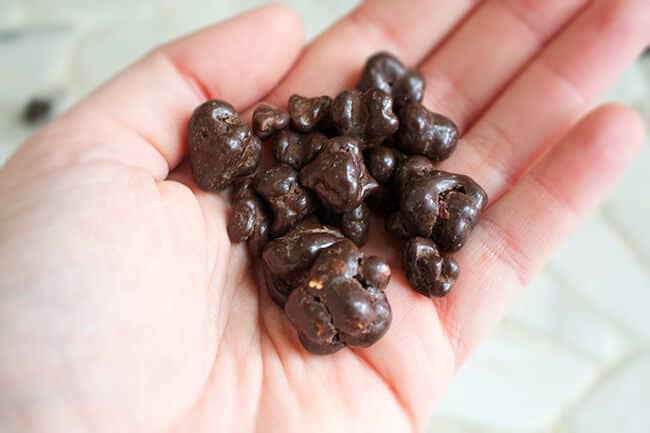 BROOKSIDE Crunchy Clusters is the perfect go anywhere snack that feeds your passion for discovery and is there perfect treat to add to my Mommy Little League Survival kit, because i know that during those times when i am stuck in the car or at a game, they would cheer me up. they travel easy and aren't messy at all.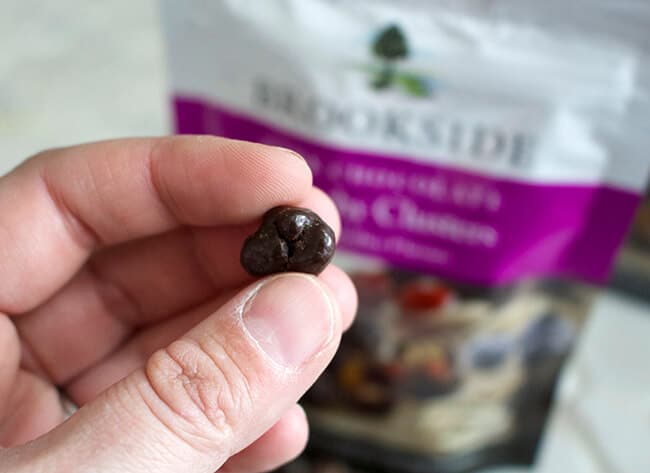 now that i have my Mommy Little League Survival kit, i actually feel like i can take on this Little League Baseball season. if you are a mom in the same boat (or should i say infield) as i am, i highly recommend making yourself one too!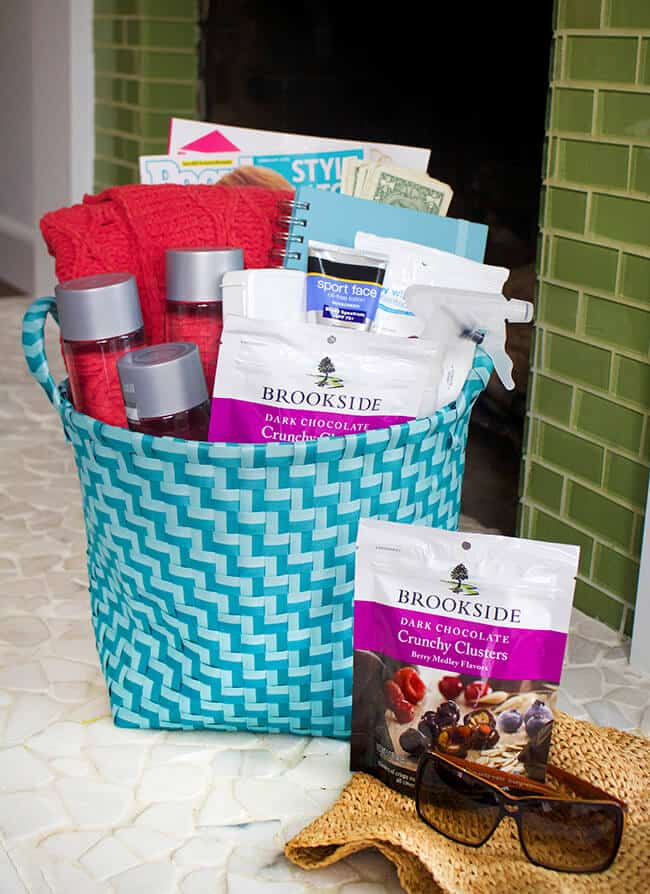 for more information on BROOKSIDE, visit their Facebook page.