This is a sponsored post written by me on behalf of AXE®. All opinions are my own.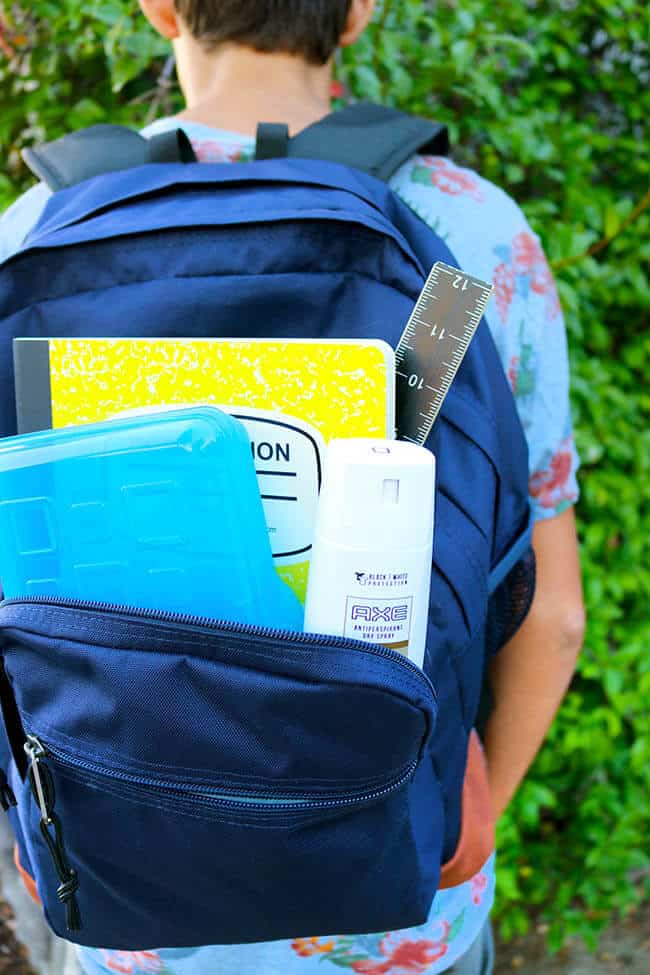 yikes! i can't believe that this week, i am officially a mom of a highschooler. my oldest son is heading off for the ninth grade. he is no longer my little boy, he's a full fledged teenager. which of course comes with all the challenges that high school has. homework, friends, teachers, popularity, insecurity, fun and not-so-fun. so i have partnered with AXE to share some ideas on how to keep your teens high school experience fresh all day.
Do's and Don'ts for Keeping Your Teen Son Fresh for Back-to School
Don't: kiss and hug your son in front of his friends when you drop him off at school.
Do: let your son know that you are always there for him, but also give him the space he needs. this has nothing to do with how much he loves you. it's just part of growing up. (hug him before you leave the house)
Don't: let your son wear a hat instead of brushing his hair.
Do: remind him to brush it before he puts his hat on. a fresh 'do every morning will make sure he's looking fly. he will thank you once his first period teacher makes him take that hat off during class.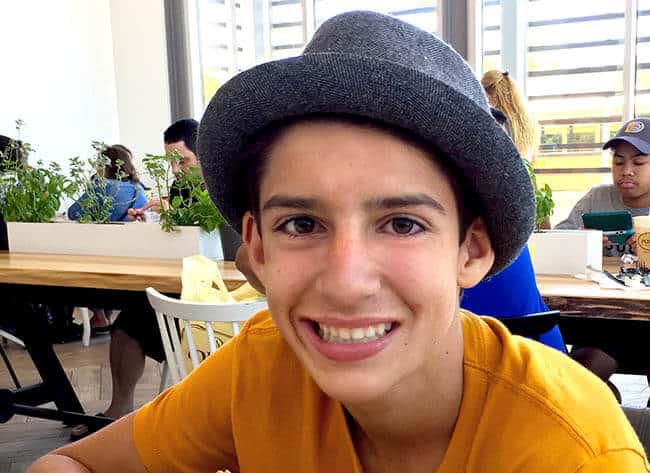 Don't: pick out your son's clothes; he and dad don't need to be matching. that's definitely too much plaid and too much neck tie.
Do: let him wear what makes him feel good about himself and gives him self-confidence....no matter how awful you may think it looks.
Don't: don't pack your son's lunch with cute little stickers and notes. don't put milk in a thermos. don't use that lunchbox from grade school. don't pack leftovers...unless they are yummy.
Do: keep that lunch pail fresh. pack him an extra snack and a variety of fresh fruits, veggies and proteins. and nothing says "I Love You" more than a yummy treat to end the meal. (tip: freeze water bottles the night before, so by lunchtime, he'll have a cold fresh bottle of water to enjoy.)
Don't: let your son skip on washing his school gym clothes...there's nothing fresh about that. stinkpot central.
Do: make sure your son's gym bag is prepared for his sport. a clean uniform, the right shoes, socks, a water bottle, and don't forget antiperspirant such as AXE dry spray antiperspirant
i totally lucked out in the non-stinky sports department. my son plays water polo...so yeah, less stinkiness there!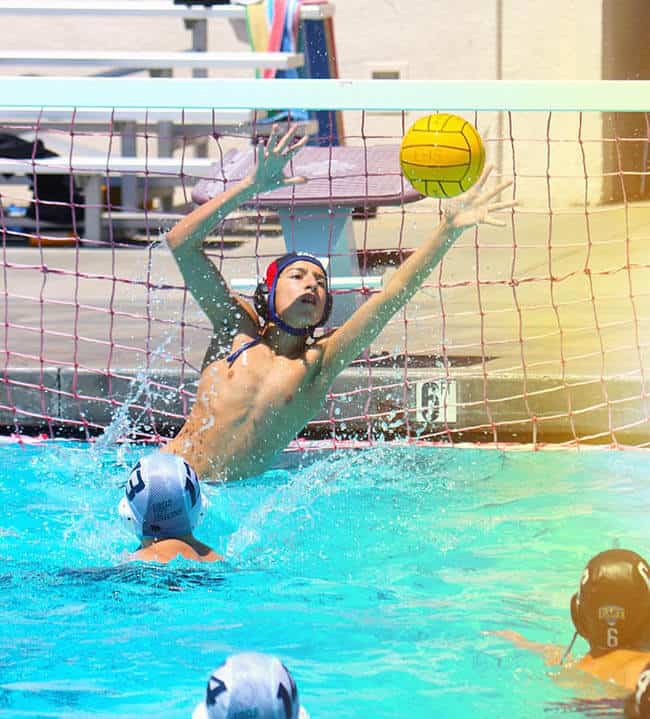 Don't: make your son use dirty folders and broken pencils from the year before.
Do: send your son to school with fresh school supplies for new school year. new notebooks, pens and pencils always ease the pain of doing homework a little bit less.
Don't: let your son smell. you never want to let your teen walk around with body odor or sweaty underarms all day.
Do: have your teen son use AXE YOU Body Spray to stay fresh all-day long, and use AXE Signature Gold Dry Spray or AXE Signature Night Dry Spray to stay dry for up to 48 hours. my son especially loves the AXE Signature Gold Dry Spray.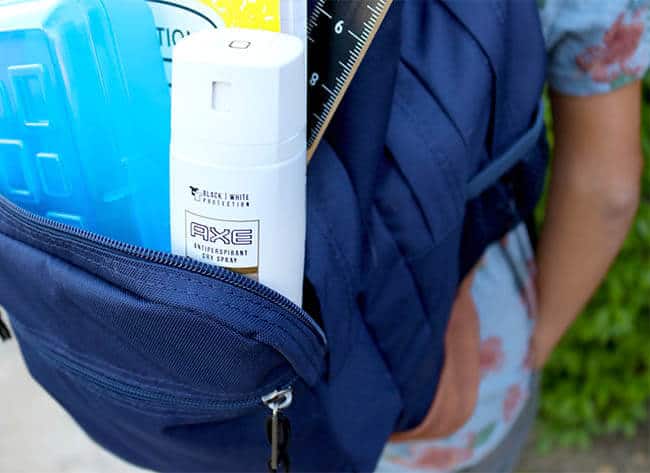 hey moms (and dads)!!!! now here's where you come in. if you're like me, in the past you probably bought your son deodorant and just handed it to him. have you ever....actually ever...showed him how to use it???!!! it's never dawned on me that i needed to teach my son how to use it. and apparently, most guys don't know how or when to use AXE body and dry sprays. did you know that 64% of young guys think body spray and dry spray are the same thing?!!!!! and 1 in 2 guys think that they should apply body spray to their underarms!
*Ipsos Body Spray Drivers and Barriers, 2017 or Ipsos, 2017
Don't: let your teen over-spray AXE YOU Body Spray - creating "a cloud." clouds belong in the sky.
Do: have your teen spray AXE body spray, like AXE YOU, in the shape of a "7" across his chest and mid-section, and only spray for only as long as it takes to say the word "AXE."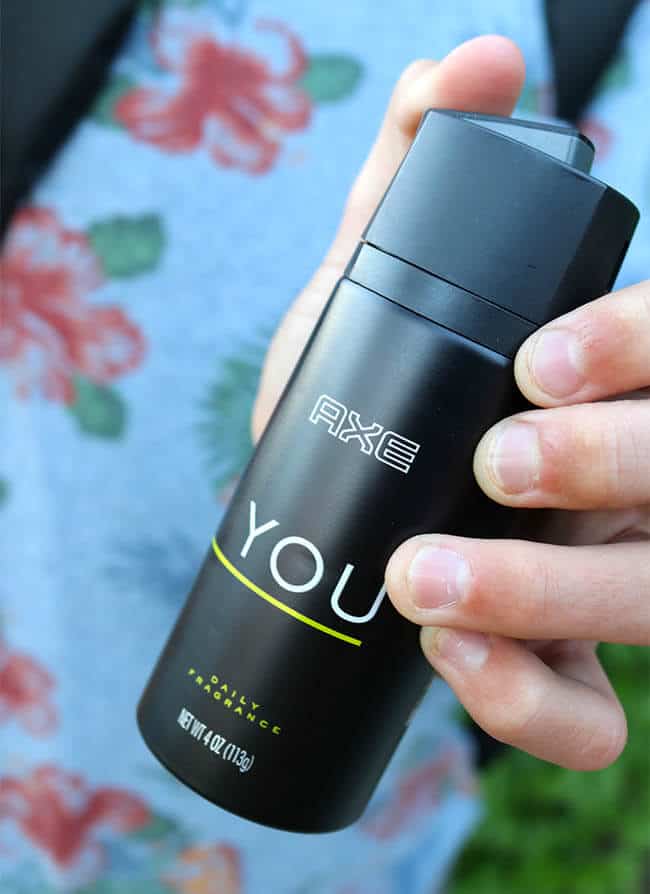 Don't: use body spray as a deodorant. sweat and cologne mixed together isn't fresh at all.
Do: use AXE Signature Dry Sprays to stay dry for up to 48 hours. simply apply AXE dry spray antiperspirant under your arms for sweat protection (in place of an antiperspirant stick). and watch this video to help your son learn to use the products, too.
i want to make sure Jackson fits right in with all his high school friends. there is no way my son is going to be known as the smelly one, or the kid who wears too much cologne. and with these tips, i don't have to worry about this. to learn more about AXE and its proper usage, visit axe.com.
and most of all...
Don't: nag your son.
Do: be his biggest fan. believe in him with all your heart, and tell him that you love him EVERY DAY. regardless of what he does or does not accomplish, if he knows that you are there for him, things will stay fresh between you.
Now it's time for school!
every year of school brings a fresh start. exciting and new and just waiting to unlock the potential and amazingness of your wonderful teen. good luck son...i know you'll be great.
This is a sponsored post written by me on behalf of AXE.