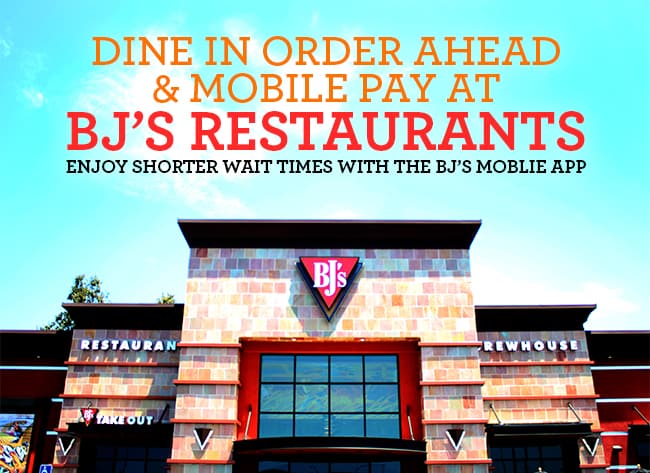 this weekend we headed down to Bj's Restaurant for a weekend family lunch. it happens to be one of our favorite restaurants, so we were super excited. but today we were going to try something different…we were going to use the Bj's Mobile App which allows you to Dine in Order Ahead and Mobile Pay.
you can download the Bj's Mobile App for iPhone or Android and have it ready on your phone anytime you want to head over the Bj's Restaurant.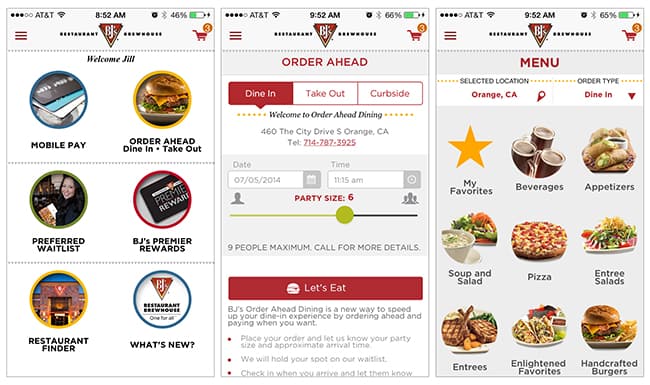 i was so impressed with how easy the app was to use. you just choose your restaurant, the time and how many are in your party, then pick the food you want to order. the menu items are all in the app…with pictures and everything! once you have chosen all your items, you can review your order with the pricing in your cart. if your order is all correct press send. when you arrive to the restaurant, notify the hostess that you are checking in, and that's it!
when we arrived at Bj's Restaurant, we were seated immediately, and literally received our food within a few moments of being seated and served our drinks. so, not only did we get to enjoy yummy food like this fantastic appetizer sampler platter….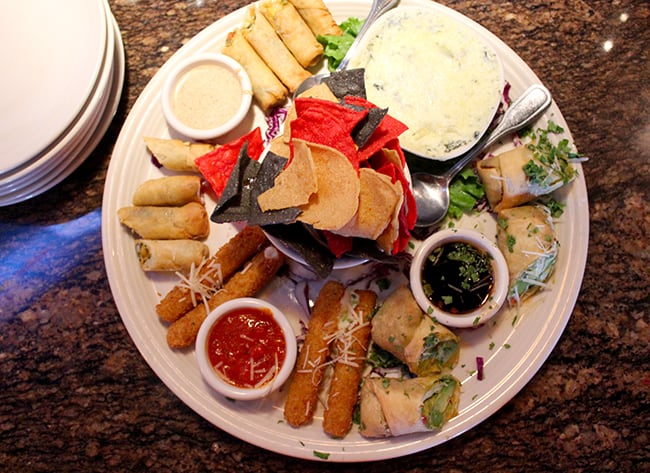 and this great flat bread club pizza.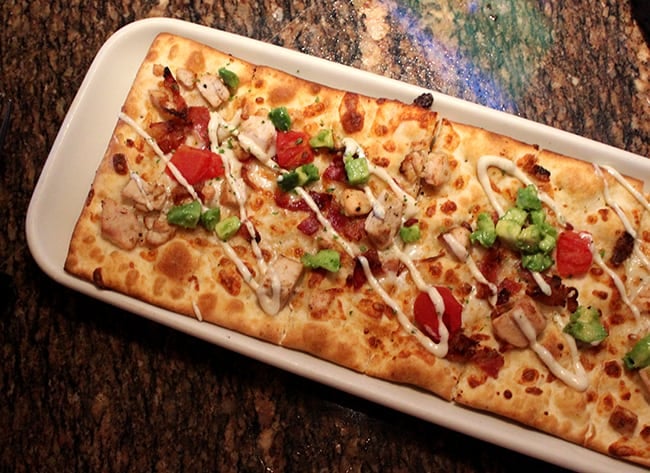 we got seated super fast and by using the Preferred Waitlist feature in the app, where our name got put into the wait list before arrival, so we were seated, fed our food in record time. which is super helpful for families on the go, and kiddies who don't like to sit still. plus we used Mobile Pay, so we didn't even have to wait for our server to bring us the check. these features would also come in handy for date nights especially when planning to go to a movie, quick lunches when you need to get back to the office, and anytime when time is an issue. and how about using the Bj's mobile app with Curbside Delivery. by using mobile pay, this takes Take-out to the next level.
when you get your food fast, you end up with happy kids….
a happy dad….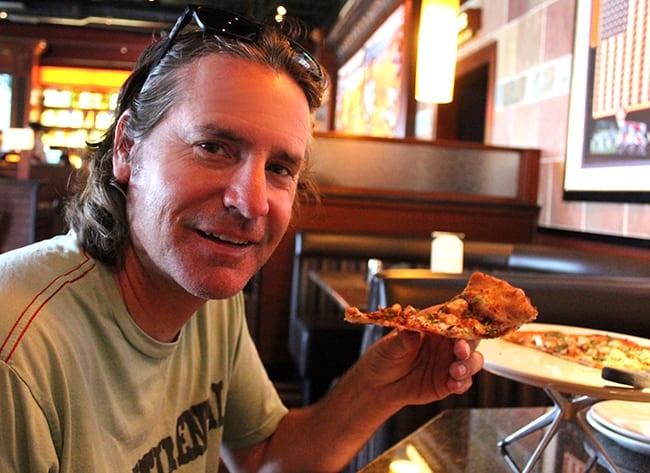 and a very happy mom!
thanks Bj's Restaurants for the cool app and for making our dining experience even more enjoyable.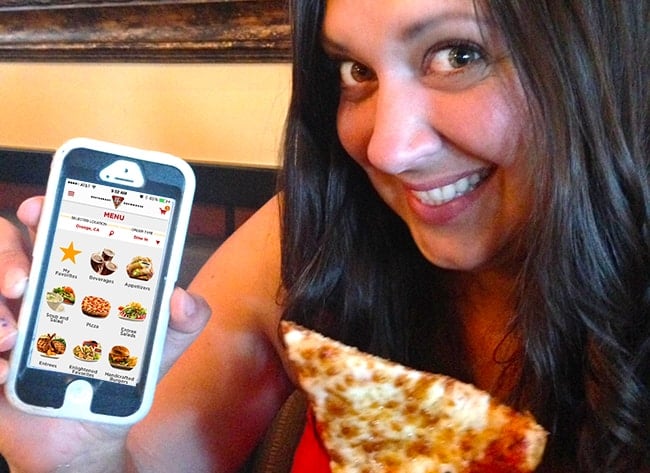 don't forget to download the Bj's Mobile App for iPhone or Android. you'll be glad you did!
{ Disclosure: This is a sponsored post. All thoughts and opinions are a bazillion times my own. }