I have partnered with Hot-Jewels for this post.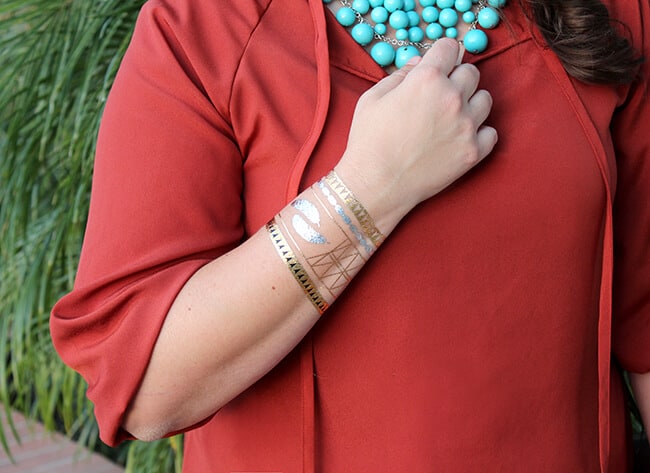 let me introduce you to my latest obsession....Hot-Jewels Metallic Temporary Tattoos. who knew that adults could love temporary tattoos as much as children do! i have been "playing" with Hot-Jewels for a couple of months now and i have had so much fun adding a bit of sparkle to my outfits. and when i say playing, i actually mean creating and crafting new patterns and designs with these metallic tattoos for many different parts of my body. it is really fun!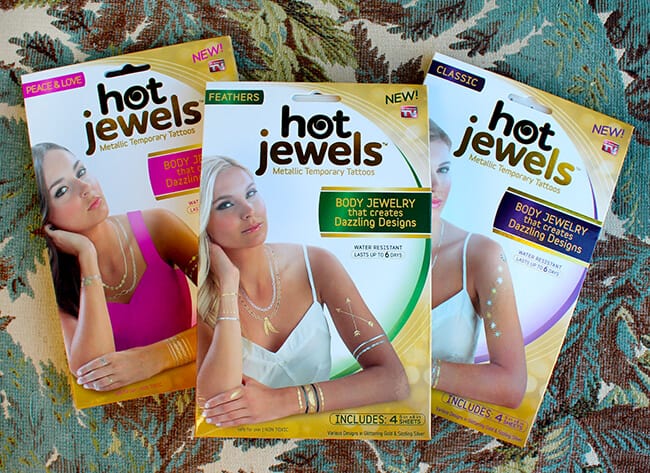 Hot-Jewels metallic temporary tattoos are meant to me mixed and matched, and configured into the perfect design for what you need them for. whether it be a bracelet, necklace, anklet, faux sandal, or a cool embellishment on your arm, back, stomach or legs, you can cut the designs out of one of 4 design sheets included in each kit and design to your hearts content. the designs are gold, silver and metallic black, and are right on trend with todays latest fashions. you can choose from kits such as Classic, Feathers, Peace & Love, Tribal, Weave and Royal. my favorite at the moment is the Feathers Kit.
to apply Hot-Jewels, all you do is cut out the elements you want, set them on your skin where you want them to appear and then dab the backing with water until the paper releases. it takes just seconds to apply. the tattoos last for 4-6 day and are water resistant. that means you could even wear them in the pool....wearing jewelry with your swimsuit is now okay. and Hot-Jewels are easy to remove when you want them to be removed.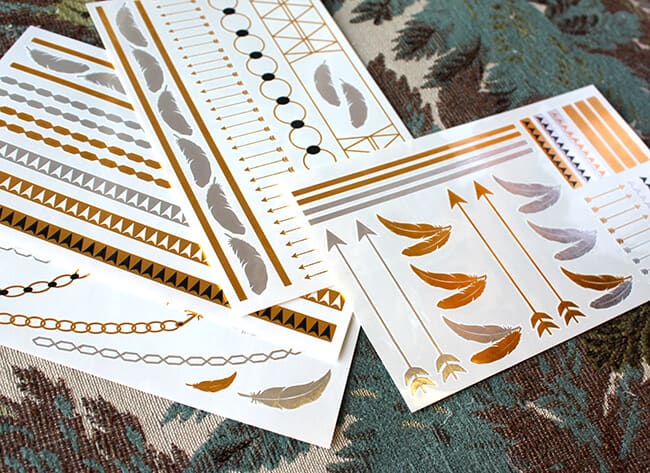 many people who know me, know that i love to wear necklaces and accessories to dress up my outfits. i feel naked without a necklace to tie together my shoes and clothes. accessories make it look like you took the time to put a nice look together...not like you just rolled out of bed in my opinion. so these Hot-Jewels were intriguing. would i like them as much as regular jewelry?
i quickly found that Hot-Jewels were the perfect accessory to add to those hard to accessorize outfits and times when your clothing lays in awkward places. during the holidays, i had this red dress that had a gold belt. the neckline was too high for a necklace, and the sleeves were ¾ length. and since the dress was lacy, i didn't want to wear a bracelet that would snag it. last minute, i remembered my Hot-Jelwels and quickly added a metallic tattoo bracelet.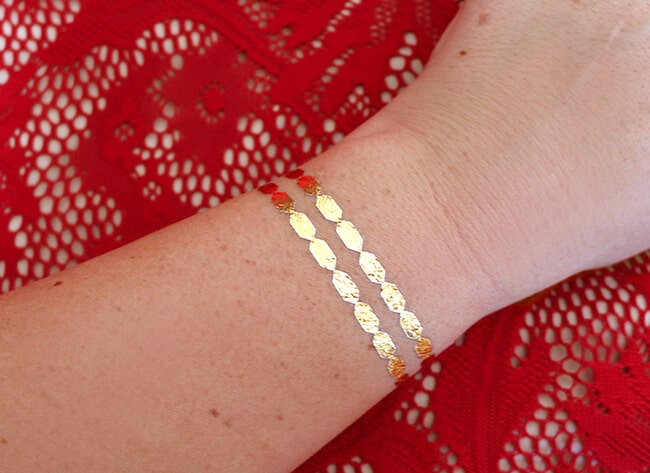 it ended up being the perfect touch for my holiday outfit.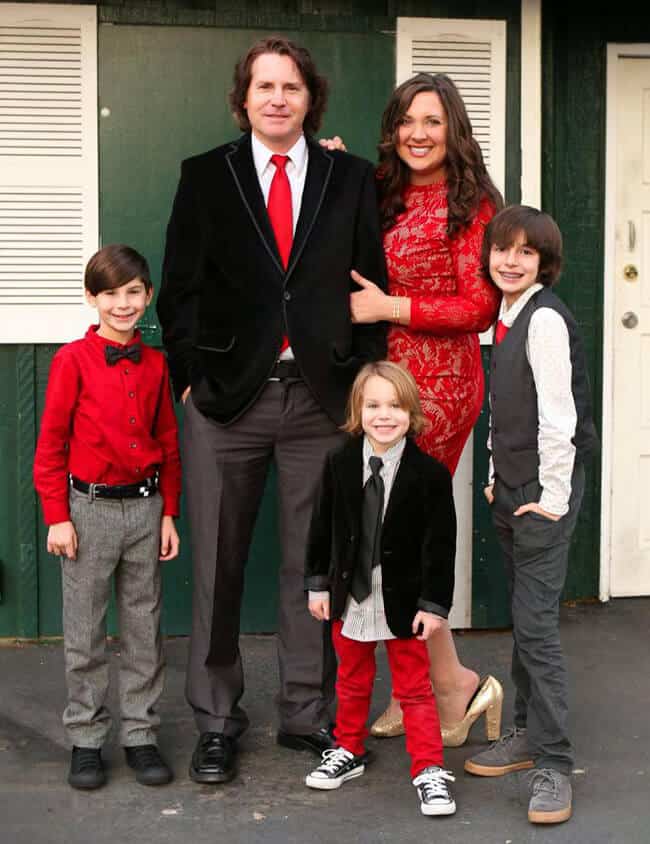 what i also realized about Hot-Jewels metallic Temporary Tattoos, is that they are easy to wear at all times. when i am out playing with my kids, my everyday jewelry often gets in the way, getting caught on things, broken when the kids are tugging on me or sneaking into my camera shots when i lean over. i don't EVER have this problem Hot-Jewels. they are just there on my skin being pretty. and everywhere i go, people notice them. i forget i'm wearing them and i will get compliments from strangers, friends and store cashiers throughout the day. i really think they are MY NEW FAVE.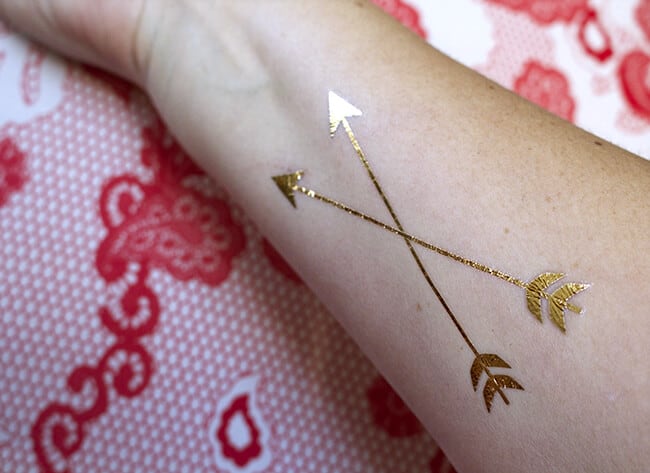 check out this video all about how to apply Hot-Jewels. aren't they the coolest!