this year, the holiday season has been very different for our family, we've had to get all the shopping and decorating done extra early because our baby girl will be arriving in the beginning of the new year. and not only do we need to get everything ready for Christmas and the baby, but we also have to get our house ready to sell. we are busting out of the seams over here. we've tried to make our small three bedroom work, but have ultimately made the decision to find a bigger home to continue our lives in. with that comes a lot of home repairs and beautification, so i have partnered with Schlage® to share some of the things our family has done to get ready for this time in our lives.
we are expecting that a lot of visitors will be coming to our home soon, so i really wanted get the house looking nice for Christmas, and then ultimately ready to show when we sell it. the thing that's always bugged me about our home are the doors and door knobs. but we never got around to changing them out. i hate these flat panel doors and these cheap looking antique gold door knobs. they look old and dated, and don't match my style at all.
see...UGLY!!!!!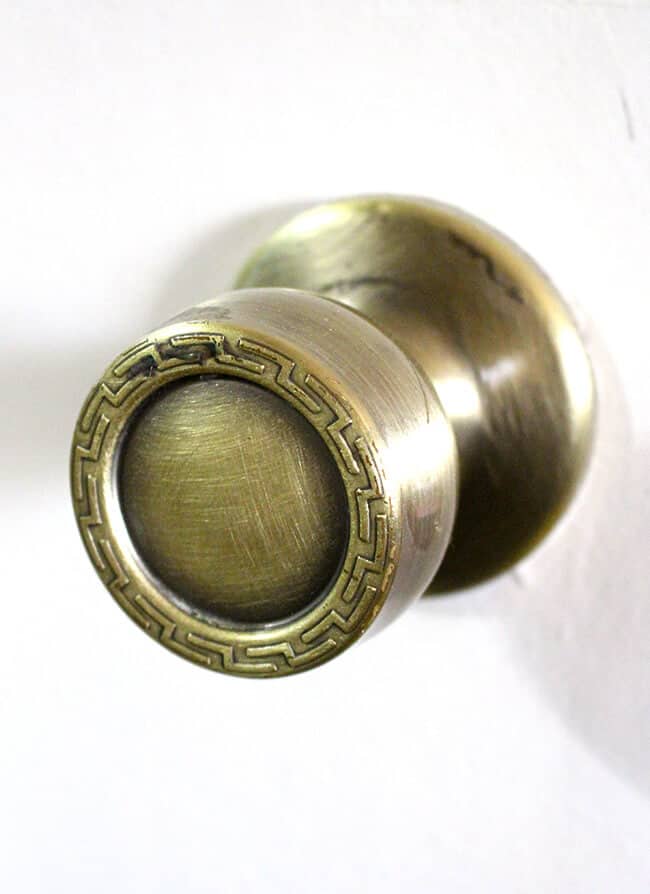 so last weekend, after 13 years, we finally changed out all the doors and door knobs. WOW....what a big difference it made. now i have pretty 6-panel doors and Sacramento levers by Schlage® in polished nickel. i couldn't be happier. just this small change has made my home look updated and fresh. i really wish i had made the change sooner.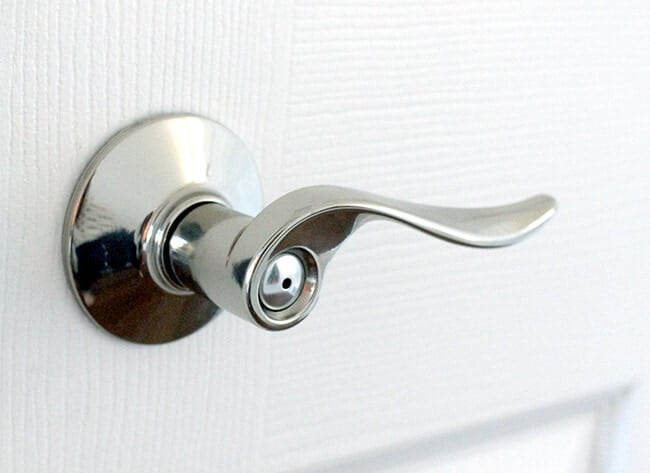 changing out the doors and door knobs was the finishing touch to getting our home decorated for the holidays. and i am in love! my home feels warm and cozy and full of festive cheer. and the Schlage® door hardware was the perfect finishing touch to complete our home's look, and was a low-investment with high-impact project that was done in just a day.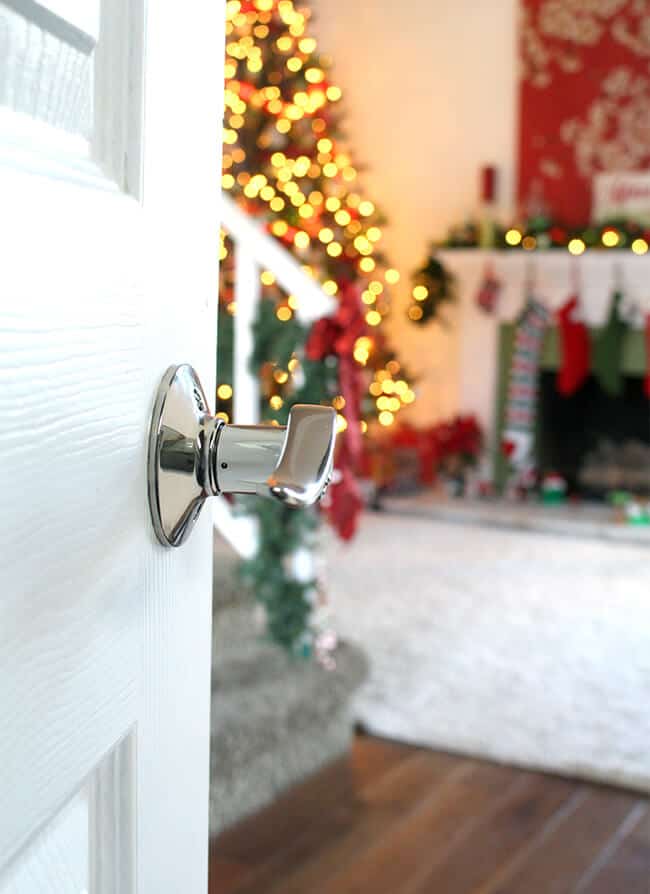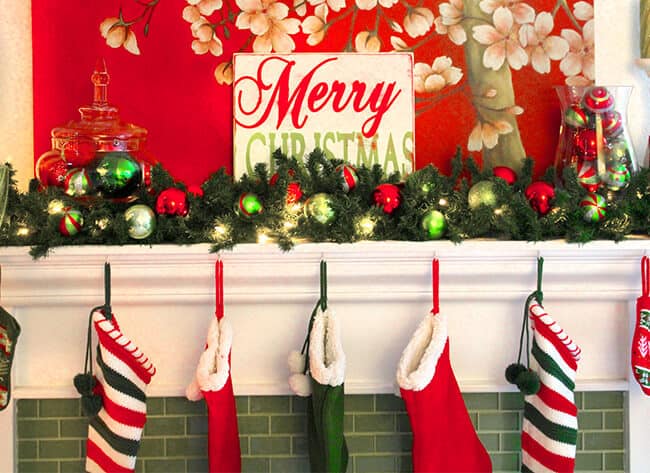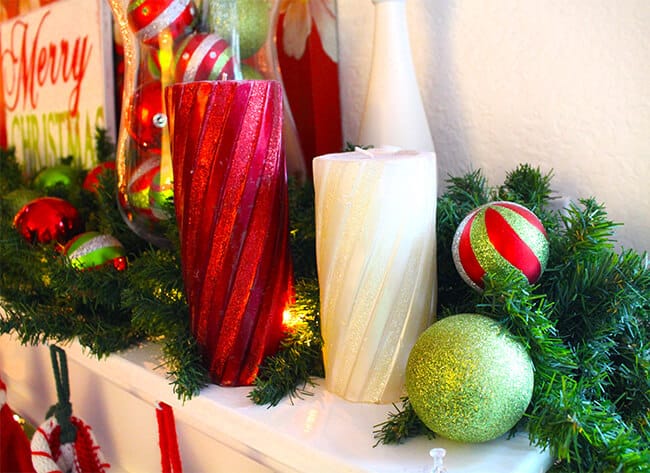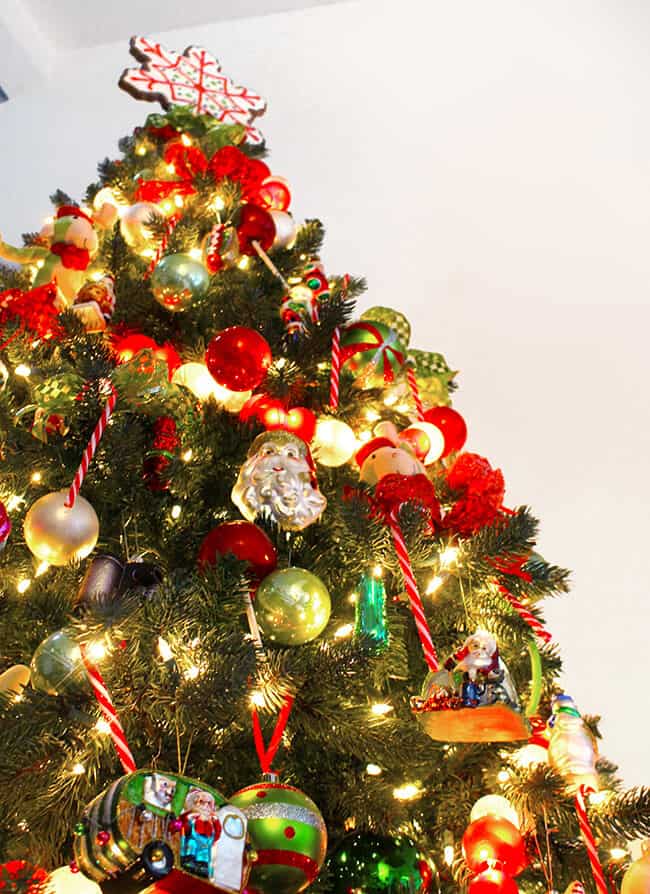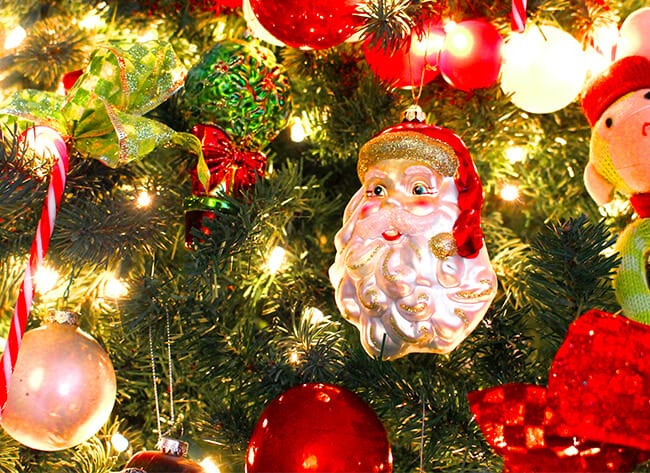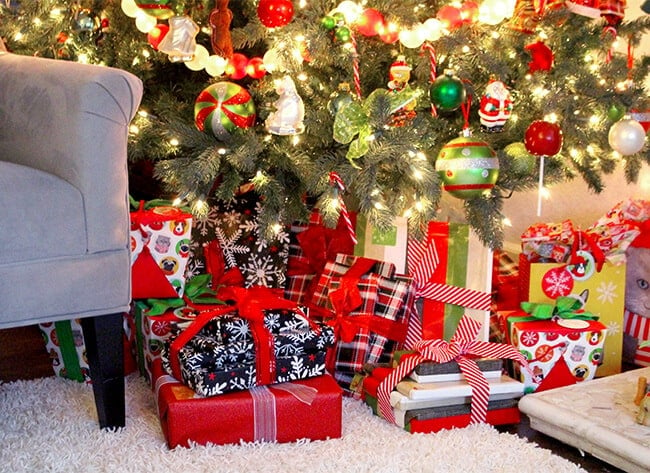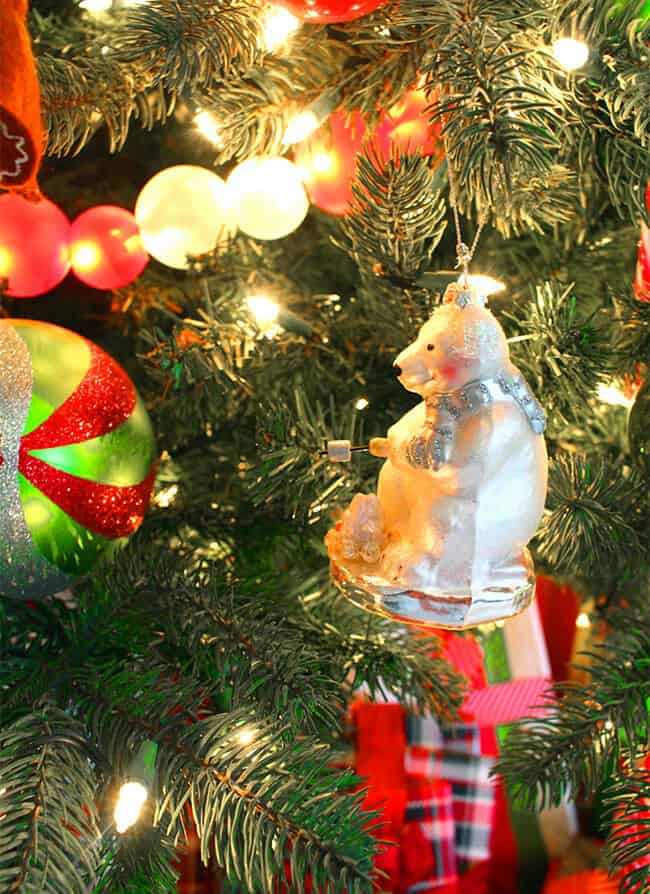 my little elf especially loves the Christmas decor and new doors!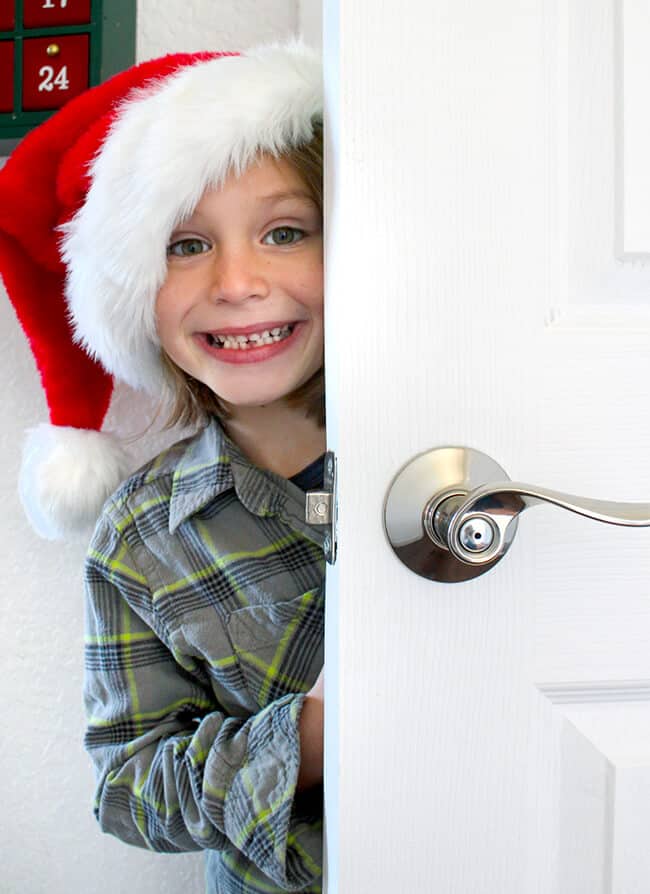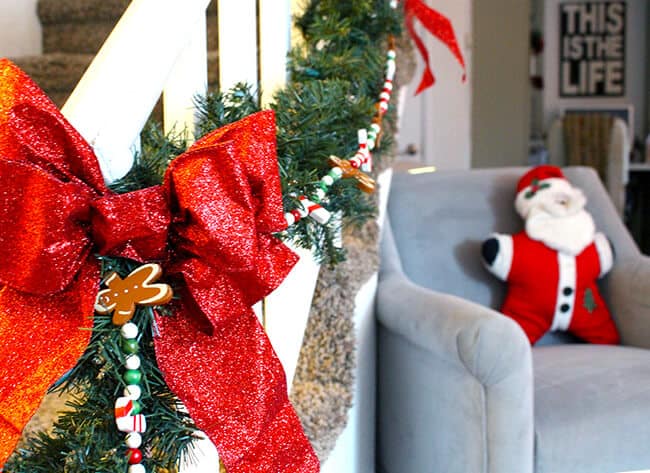 our family has so much to be excited for this year. before we know it, the holidays will be here and we will have a new little one to cuddle and coo over. we will also have to say goodbye to our lovely home, but i am sure that our next will be filled with fabulous memories before we know it....and hopefully pretty doors and door knobs as well!
finally, i wanted to mention that with Schlage®, you can find hundreds of different door hardware finish choices and style combinations to meet your own style needs.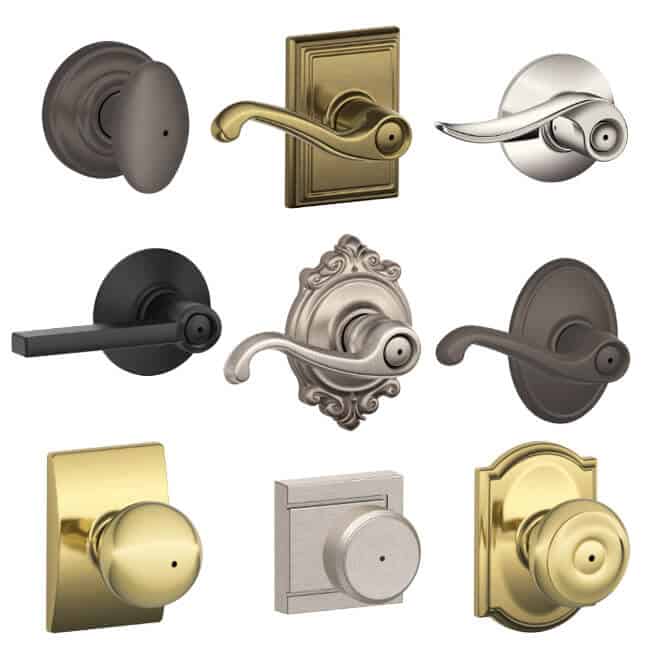 whether you love Farmhouse & Country Chic with its dark-toned wood, lighter wood finishes and softer color schemes – where you can incorporate Industrial style products, particularly in light fixtures and exposed plumbing. or Mid-Century Modern style, with the trend of using modern blues, grays, and black. or even the Hollywood Regency style, with the recent rise of geometric designs seen in light fixtures, small furniture and accent pieces. there is a style that you will fall in love with. when it comes to beautifying your home. it's all in the details. Schlage has recently launched a campaign called "Open Possibilities," that brings door hardware to the forefront – as an accessory that can complete or enhance the look of any room. Schlage® will open the possibilities to a whole new world of door decor.
are you ready to make this easy upgrade and change out your knobs? Schlage products are available online at Amazon.com and Build.com, as well as in retail locations including Home Depot and Lowe's. to learn more about Schlage and its product offering, visit www.Schlage.com. or you can join the conversation online: Facebook, Instagram, Twitter and Pinterest.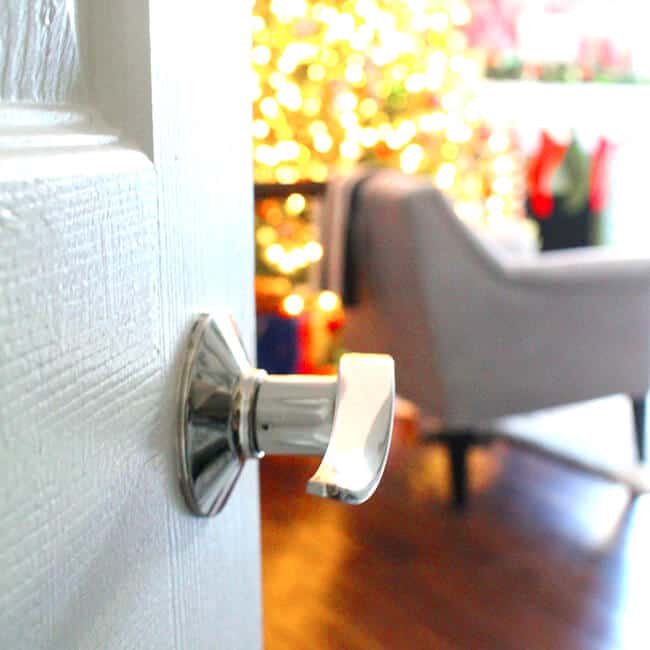 This is a sponsored post written by me on behalf of Schlage®.