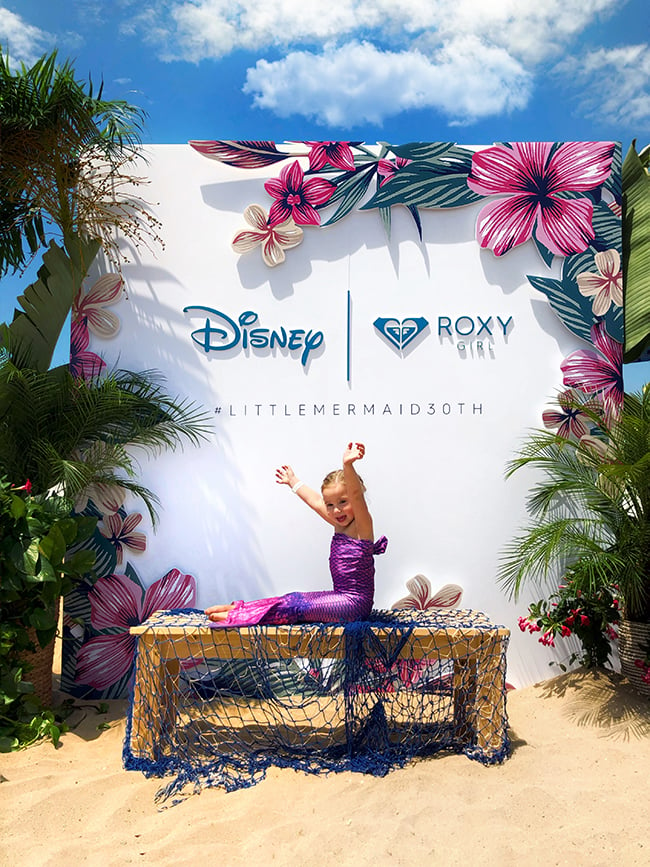 We were so excited to be able to attend the Disney and Roxy Girl The Little Mermaid Collection Event Launch in Huntington Beach this month. If you've lived in the OC for a while, then you know that Quicksilver and Roxy are iconic brands here. So it is so fun to have a collaboration with two brands we feel all started here in SoCal...Roxy and Disney!
It's Disney's The Little Mermaid's 30th Anniversary this month, so what better way to celebrate than a cute beachy clothing collection. Let me the you...the clothes are ADORABLE! They come in girls sizes 8 - 16, and are available online and at Roxy Stores. Unfortunately, Dani is too little to wear this collection (she would have looked adorable in it), but we still enjoyed looking at the cute outfits and even got a couple of hats that she can wear soon.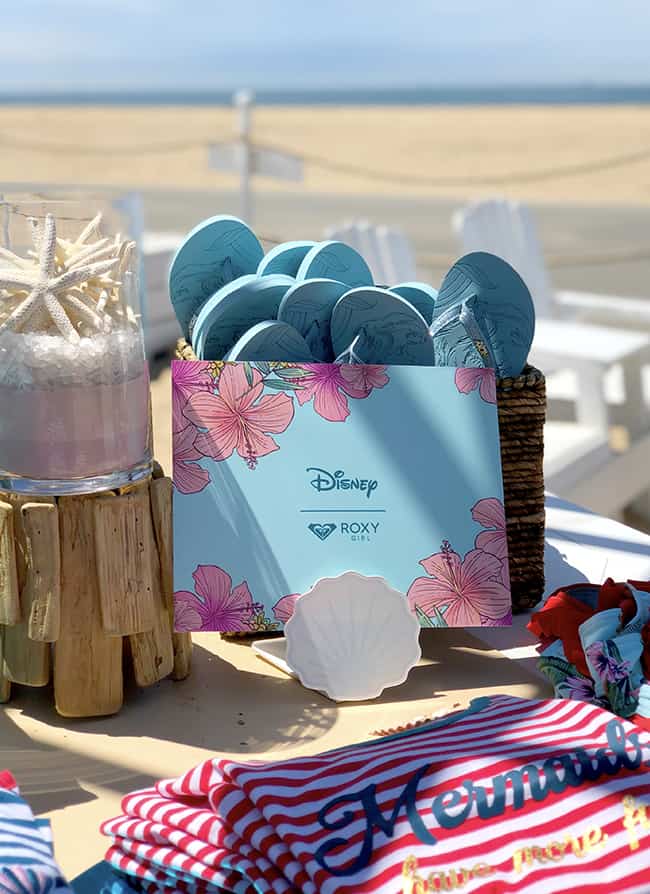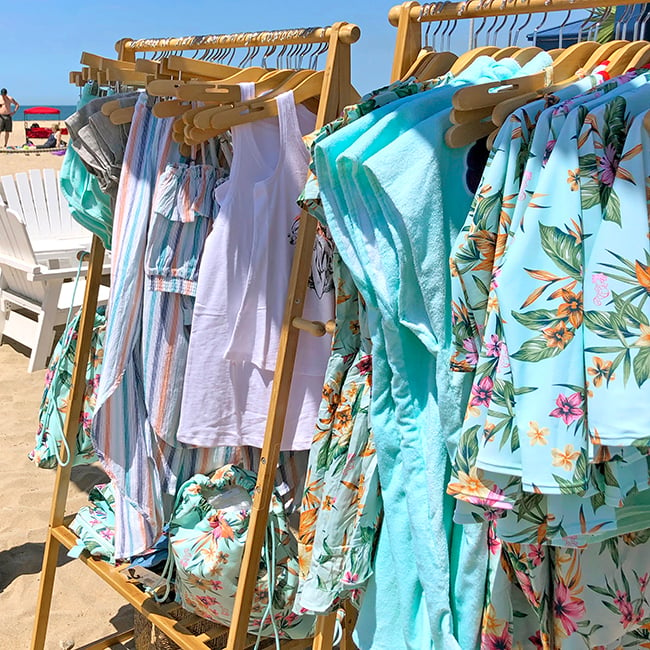 The launch event was a blast, and Dani got to experience all things mermaid. We enjoyed music from the The Little Mermaid, playing with bubbles, made shell necklaces, got her hair done in mermaid braids (her first time ever with braids) and put messages in bottles. It all put us in the mermaid mood.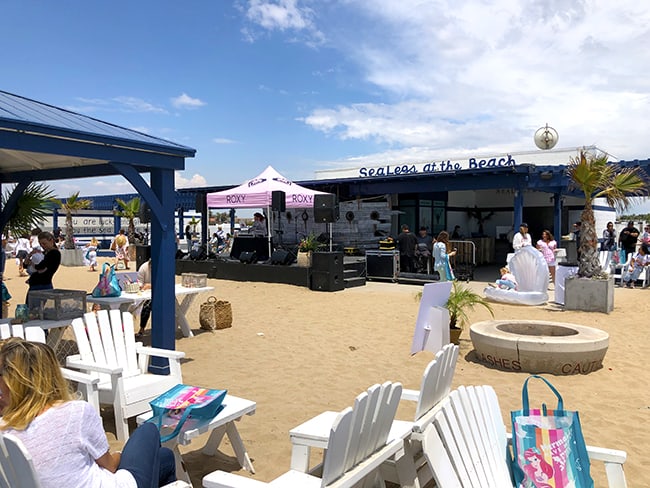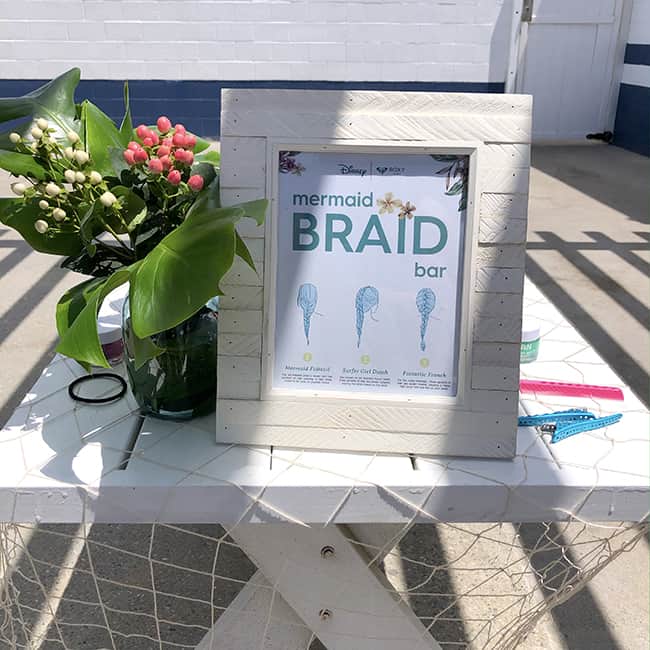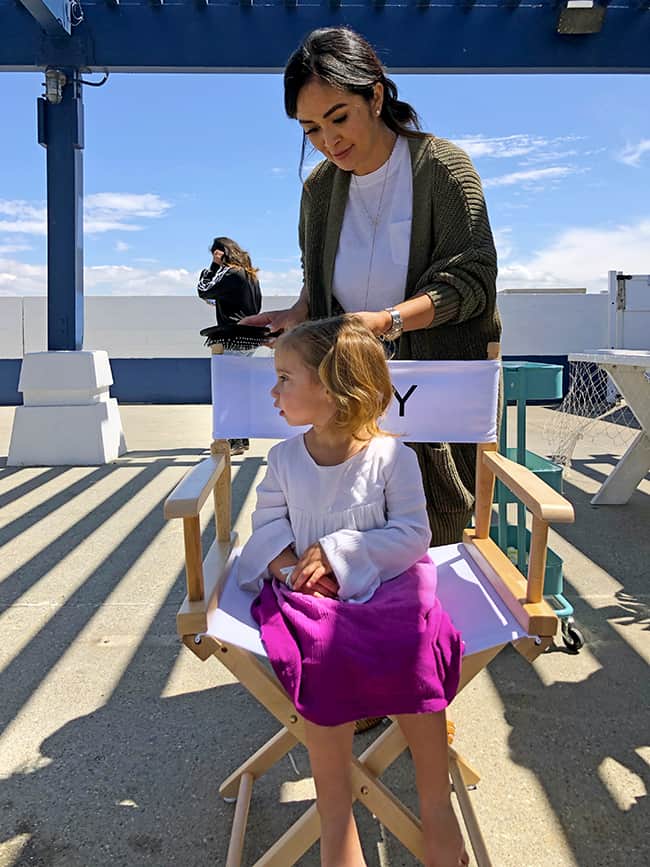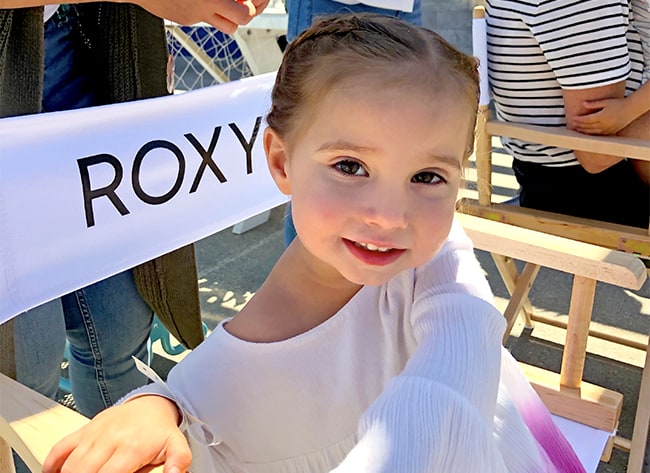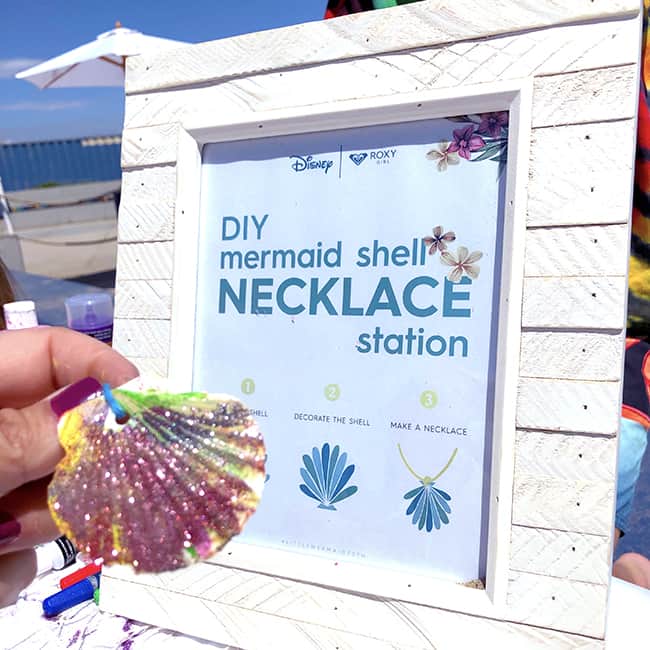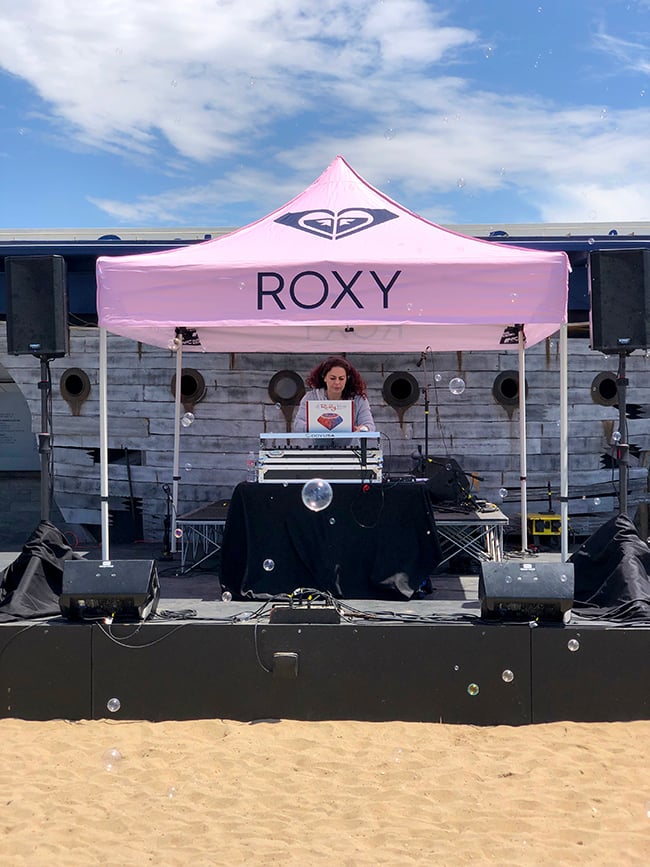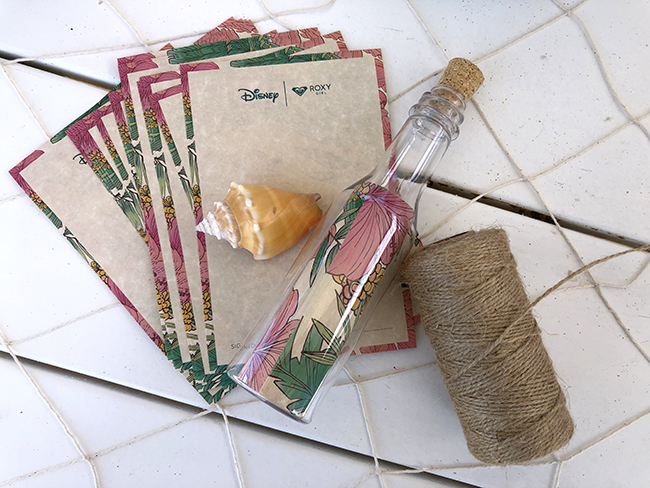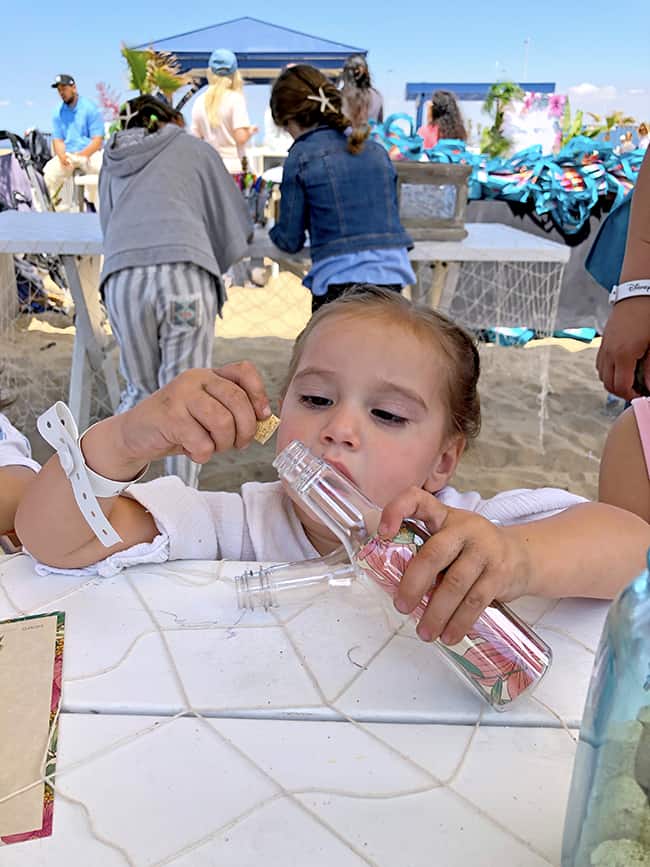 Now, let me share with you some photos of the collection and some of the pieces that are in the collection. There's so much to choose from, including shirts, shorts, swimsuits, bags, hats and even shoes. Some of the pieces have images from The Little Mermaid, and some of the pieces have subtile details of The Little Mermaid. It's totally perfect.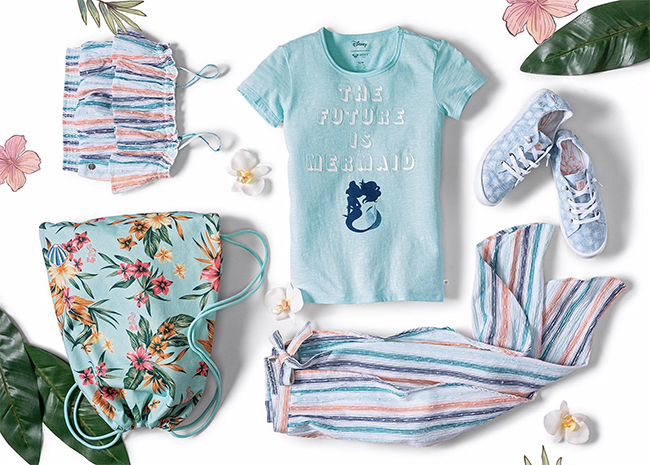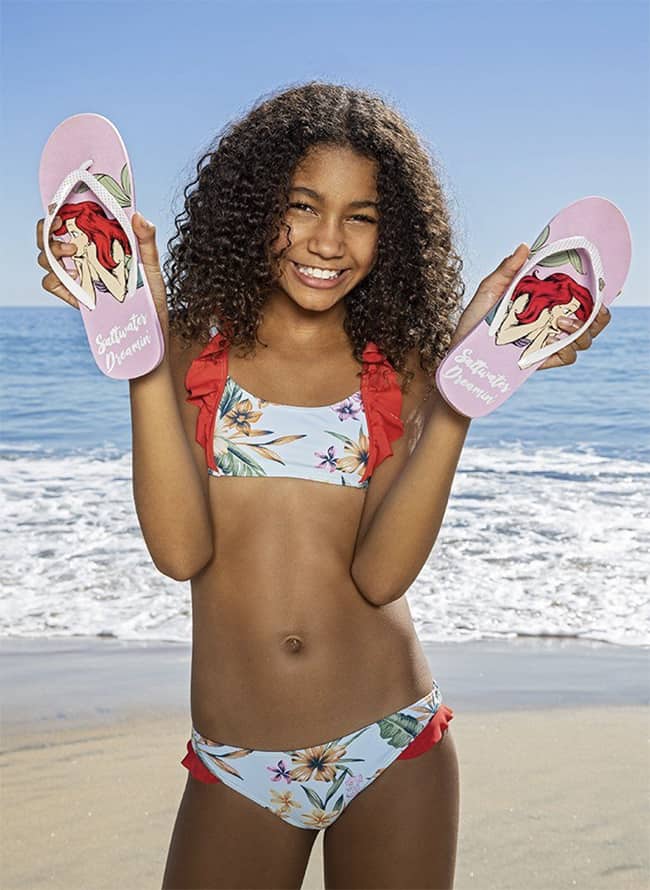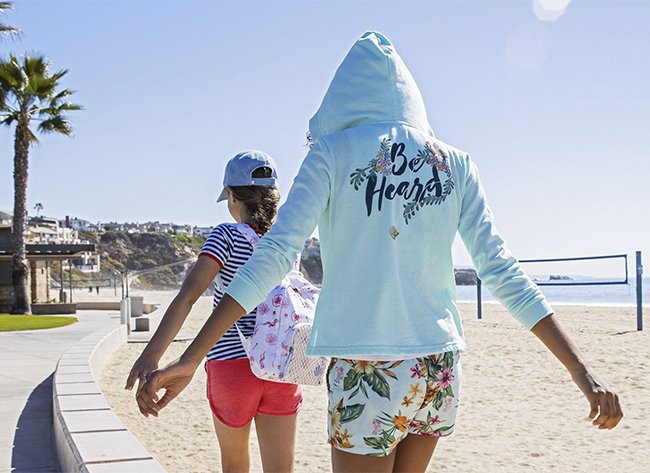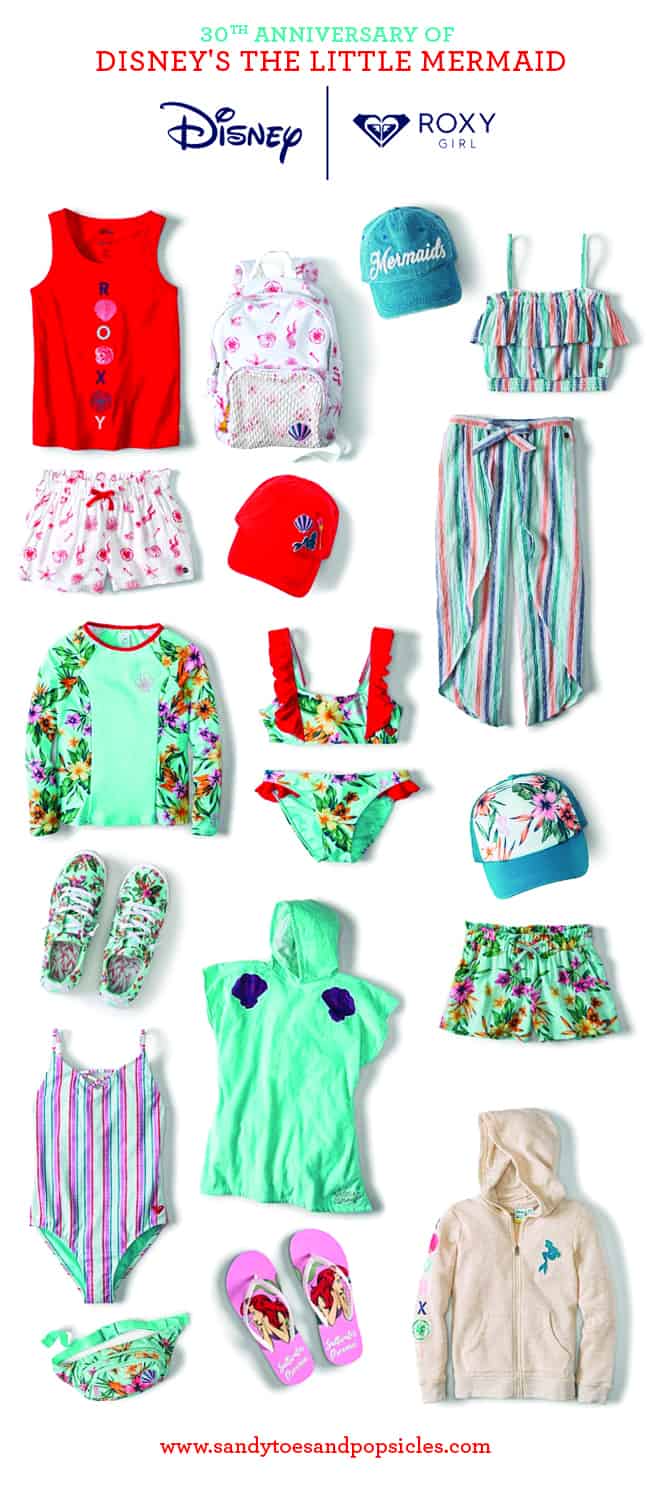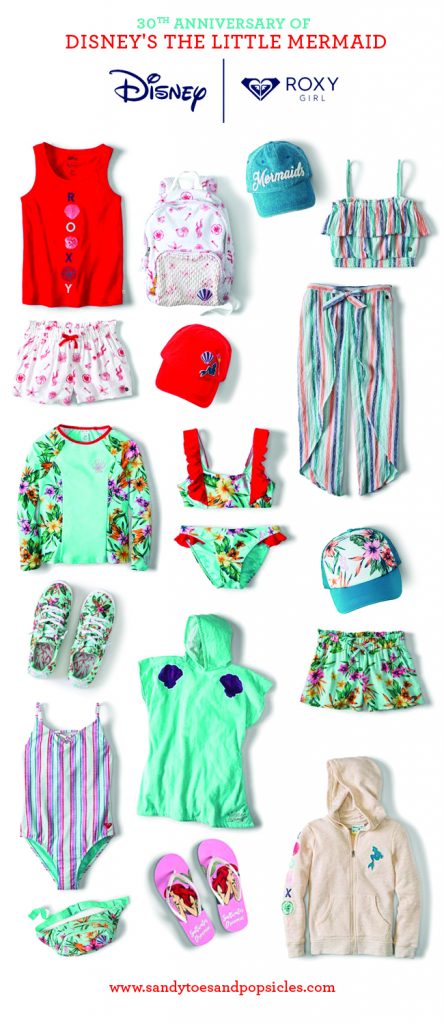 What a fun day celebrating Disney's The Little Mermaid's 30th Anniversary with Disney and Roxy Girl. We are sure that we will be seeing lots of girls around Orange County wearing the new collection.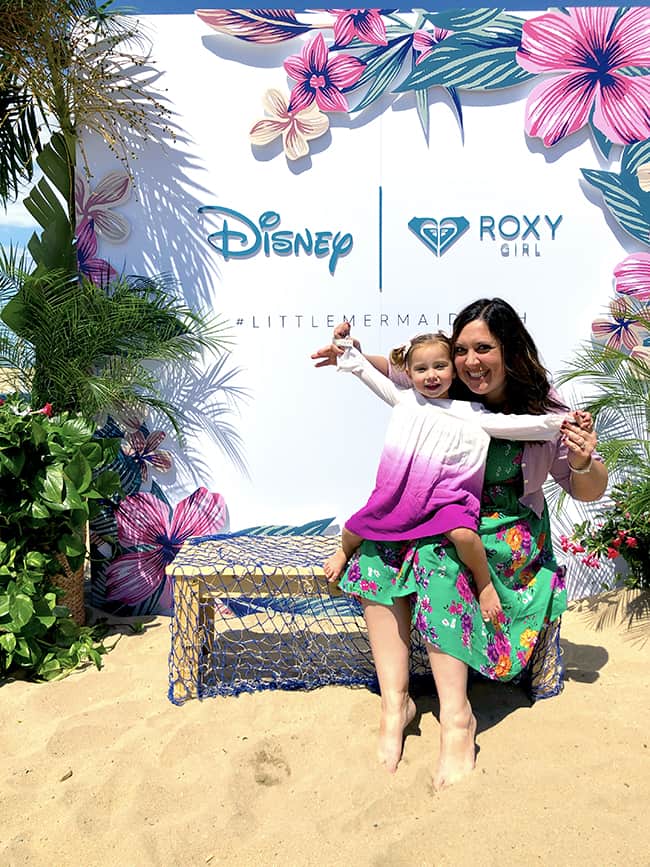 This is not a sponsored post. We were invited guests of Roxy and Disney to attend the launch. All opinions are 100% my own.