this is a sponsored post.
when i got married almost 15 years ago, i registered for 24 place settings of white everyday dishes. i have a big family and liked hosting dinners, so i wanted to have enough matching dishes to set a full table. you can't go wrong with white...they go will everything. and through the years, i have purchased accent dishes in lots of different color schemes to help dress up those first white dishes up for different parties and occasions.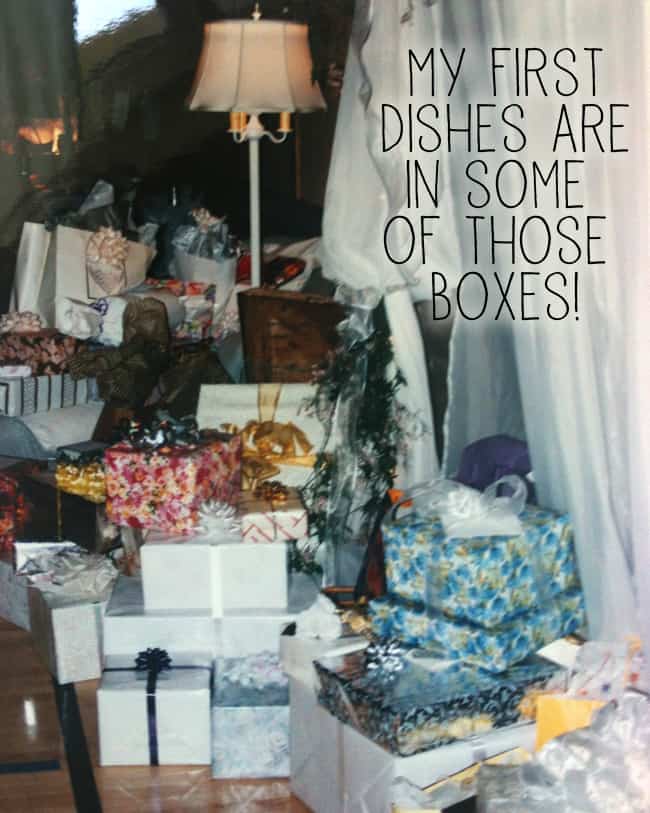 flash forward to today. 14 years, 3 boys and lots of parties and gatherings later, my 24 place settings are now down to 10 plates, 8 bowls and 12 salad plates. a far cry from my 60 pieces i once had. throughout the years, pieces got left at potlucks and a lot of them broken...i never knew how destructive boys could be.  i no longer can dress an entire table for my extended family. i'm am in the market for some new everyday dishes.
this is why i was so excited to attend an event for Corelle. i hate to admit that i haven't kept up on the Corelle line. i TOTALLY know their dishes. my grandma still has the set she served me with when i was little. super thin, white glass dishes that don't even break when you drop them. (i guess they can break, but i have seen them drop on my grandma's kitchen tile floor numerous times without a single break.)  i didn't even realize they still made these type of dishes. but meeting with representatives of Corelle, my eyes were opened. WOW...who knew they had so many different patterns and styles!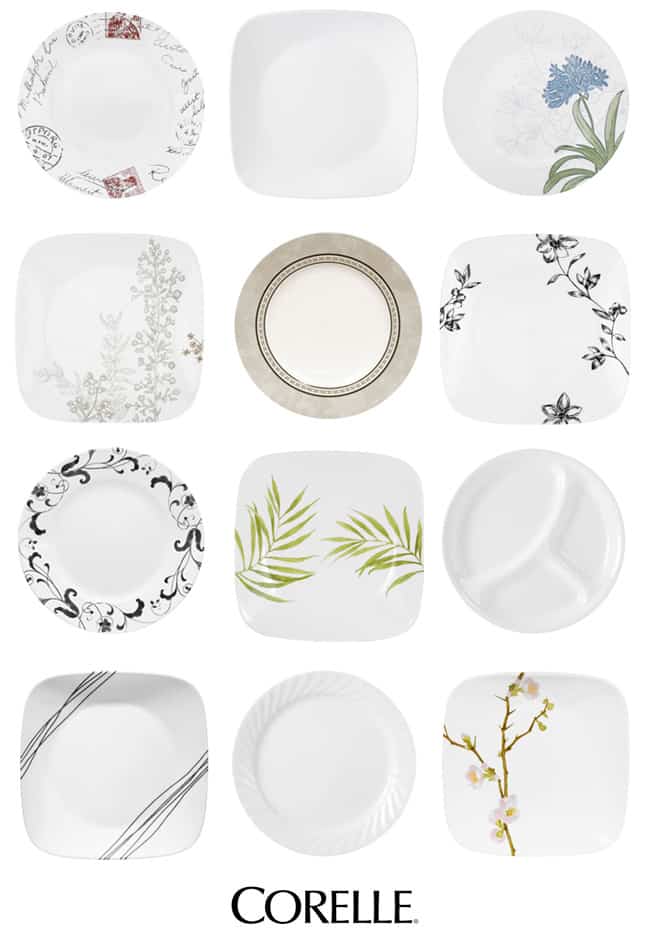 Corelle is a line of dishware owned by World Kitchen LLC. who also owns trusted brands like Pyrex, Snapware, Corningware and Chicago Cutlery. Corelle as we know it has been used in household kitchens since 1970 and is known for it's super-durability and unique thin glass. they are the only dishes made with a special process of glass layering using Vitrelle and best of all, they are made in the USA. i have heard from so many people how durable these dishes are.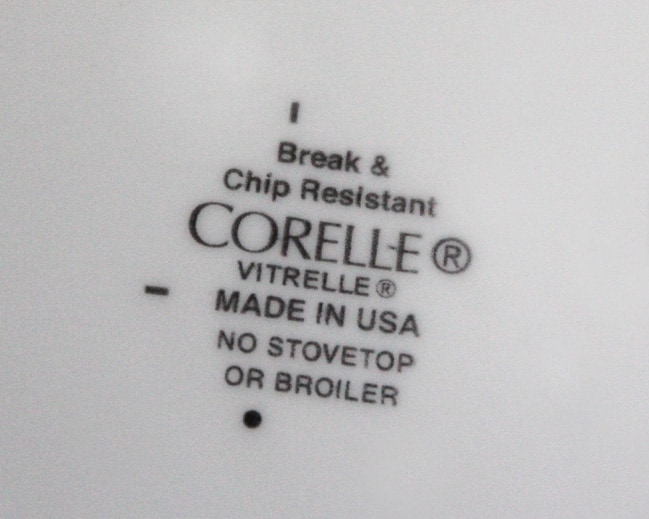 and check out the difference in thickness. here are eight Corelle dishes stacked next to eight traditional ceramic dishes. as you can see, the Corelle dishes are perfect for those who don't have a lot of room.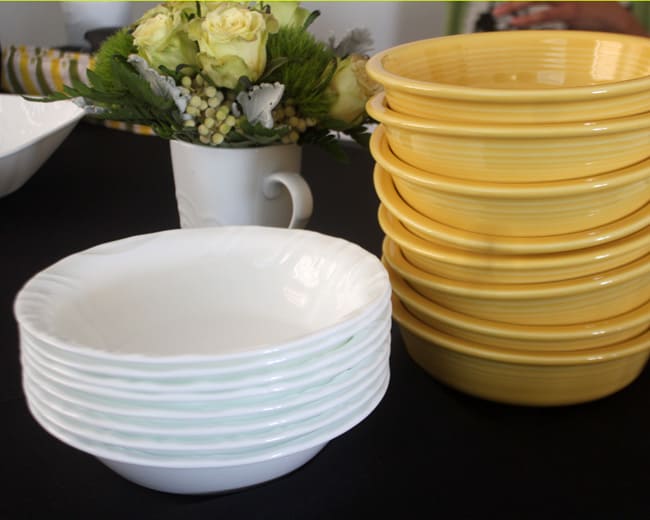 i was able to view their new embossed line of dishes called Boutique. two patterns are in this line, and i must say that i really fell in love with them. having a bunch of wild boys has made durability a main issue in my quest for new dishes. i have been considering getting melanin dishes...i just can take all the breaking. but after seeing the Boutique dishes, i think i have found the best of both worlds. a stylish set of white dishes with the look of fine china...but with the durabilty i need at half the cost. here are the two choices in the Boutique line.
first you have the Cherish. they are designed with Corelle's square style of dish. they have an embossed floral swirl pattern on the corners.
and then there is Swept, a traditional round dish style with elegant ripples along their rim.
now if i had registered for either of these sets when i was married, i would probably still have all my dishes. however, i am excited because i am really liking these simple embossed white dishes. i have chosen to get Swept, and can't wait to stock my kitchen. i love its simple design and the versatile embossed pattern.
Corelle will also be coming out with some new serving ware pieces to compliment each of these patterns as well. the fish plate for the Cherish pattern is a great shape that I could see serving fish, asparagus, corn or other side dishes like dessert on. and the large entreé bowl in the Swept pattern would be perfect for pasta dinner or serving small salads and side dishes in for my family.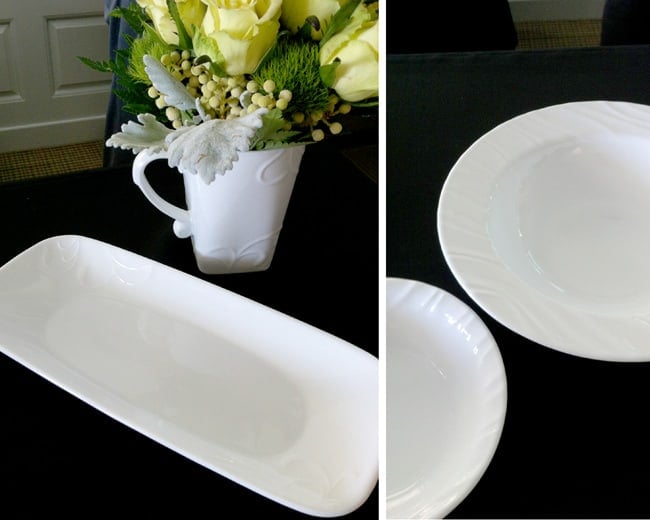 { disclosure: This is a sponsored post. Prize is provided by World Kitchen LLC. All thoughts and opinions are my own. #corelle }