This is a sponsored post.
Merry Christmas! now that Christmas has come and almost gone, you know what that means....it's almost the New Year. and why not celebrate the New Year with a new mattress?!!!!
if i had to pick something that made a huge impact on my life this past year, i would say hands down my Custom Comfort Mattress. remember when i wrote about getting it? it has made all the difference in my sleep life. i feel like i am sleeping on a glorious hotel bed every night of the week, and i still pinch myself as i fall asleep each night – i just can't believe i am the owner of such a wonderful bed. my sleep has been the best it has ever been in my life. i don't wake up tired anymore, my back never hurts, and i feel like i am wrapped in a cloud every night.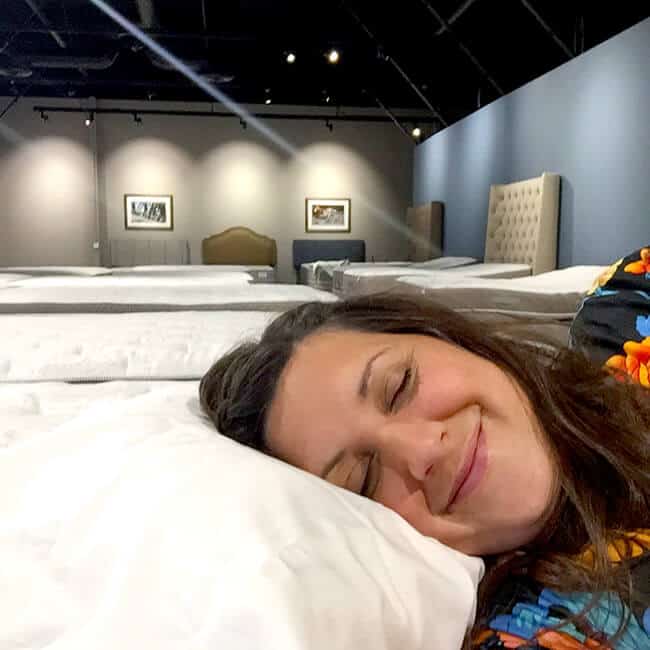 if getting a wonderful nights sleep is on your list of New Year's resolutions, then it's time to invest in yourself. it's time to pay a visit to Custom Comfort mattress. you will not be dissapointed. their beds are made with high quality steel spring frames and the materials are all natural. the foam that Custom Comfort Mattress uses is soy-based, so that it is a natural and lasts longer, and they are made without harmful chemicals like formaldehyde. plus, the Custom Comfort Mattress company is family owned, and they make the mattresses here in Orange County. i love buying products made in the USA, and the fact that they are also made right in my community is even more awesome!
I do not work for, or with, any brand mentioned in this article, nor do I have any official relationship with them. I have a relationship with Gigasavvy, for whom I create original editorial content.