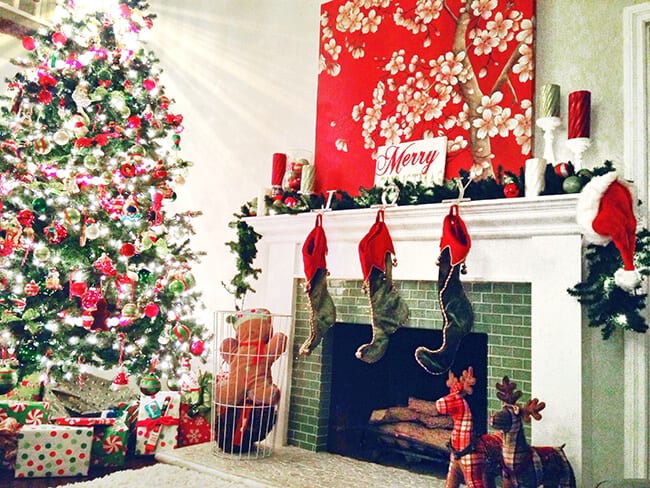 i have been busy decorating my home for the holidays...it is one of my favorite things to do for Christmas. i have partnered with Kmart to bring you this post about my holiday decorating traditions, because i definitely have a particular way of decorating for the Christmas holiday.
the above photo is a picture of my home decorated for Christmas. i get so happy just looking at it...because Christmas decorations bring me so many wonderful feelings of the season. i personally love decorating with traditional Christmas colors, red and greens of course. and i like my decor to be traditional but have a vintage feel as well.
these glass Christmas ornaments are one of my most prized holiday possessions. i have collected them throughout my marriage, and love the unique details each one has. some have glitter, some have a dash of fur. they sparkle and twinkle when the lights are on, and are the focal point of my Christmas tree. everyone knows to be careful with them, and the boys have so much excitement as they pull each one from the box and place them on the tree. once they finish decorating, we usually make hot chocolate and enjoy the view with Christmas music blaring. then they head up to bed in their new Christmas jammies that i got them. i always give my boy pjs on December 1st so they can enjoy them all season long.
once they are in bed, i rearrange to tree so that i can have the ornaments look just right. i hate to be picky, but i love my tree to be set up a certain way. so without making to boys feel bad, i just rearrange it once they are asleep. yep, i do this very year LOL.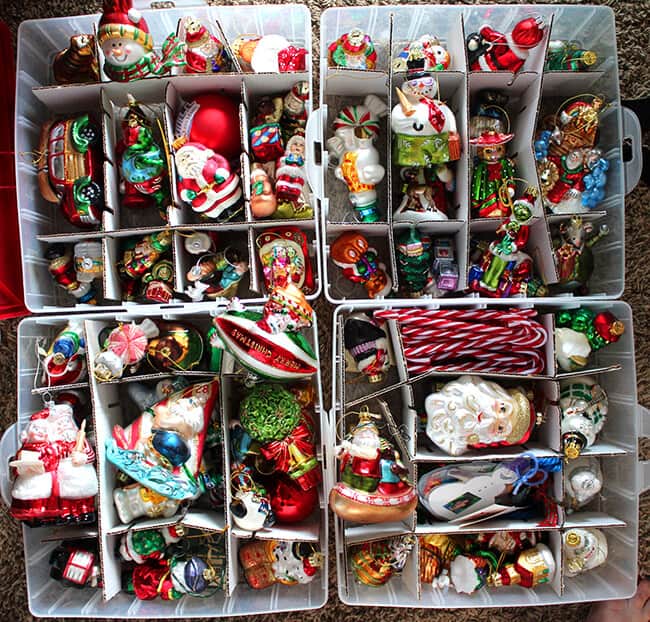 however, i do have to say, that at least of these special ornaments breaks each year. it's a sad site. luckily, i replenish my collection each year with one or two new ornaments. it is always fun to pick a few new ones that are special to the years activities we've done. they add a special memory to the holiday memories we have each year.
Kmart knows a lot about holiday decor. they have everything you need to decorate for the holiday, and no retailer is better prepared to help you deck the halls than Kmart. i checked out their holiday selection online and found some festive decor that i would love to add to my home. these are my faves....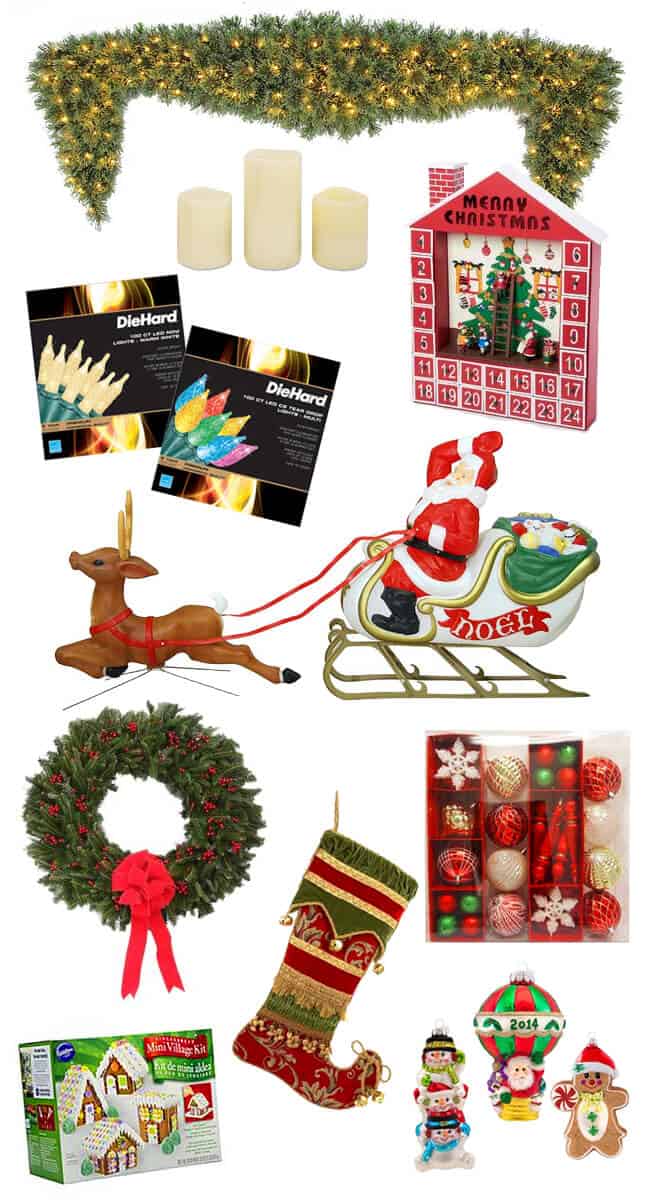 Pre-lit Pine Christmas Swag - decorating the mantle is a must, and i love that this swag is pre lit. so much better than wrapping the lights around the greenery. and since it is artificial, you can use it for years to come. a great investment.
LED Flameless Candles i love candles, but get nervous having burning flames around my Christmas decor. that is why i like these Flameless Candles, plus they smell like vanilla.
Die Hard Christmas Lights - The new DieHard LED holiday lights at Kmart come with a 5-year warranty, stay cool to the touch and never flicker. If one light goes out, the others stay lit.
Kurt S. Adler Wooden Advent Calendar we have one similar to this, and the boys enjoy hanging the ornaments up on it each day as a countdown to Christmas. i love the vintage design of this one by Kurt S. Adler.
Santa with Sleigh and Reindeer Lawn Decoration
The Christmas Tree Company 24" Fresh Christmas Berry Fraser Fir Holiday Wreath i have an artificial tree, so this fresh wreath is the perfect way to get that fresh pine smell in the house. did you know you could get fresh pine wreaths at Kmart? neither did i!
Sandra by Sandra Lee Merry Holiday Shatterproof Ornament Pack
Wilton Gingerbread House Kit
Kurt S. Adler Christmas Stockings
Radko Glass Tree Ornaments
and now is your chance to show off your holiday decor!!!!
Best Dressed Home Sweepstakes!
to celebrate the uniqueness of this holiday tradition, Kmart are launching the Best Dressed Home Sweepstakes to capture how you and others across the US are decorating for the holidays.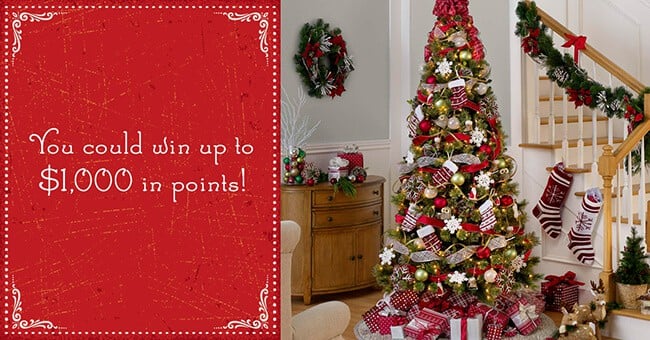 Between now to December 26, visit Kmart's Best Dressed Sweepstake page and upload a photo of your home decked out for the holidays for a chance to win Shop Your Way points. 60 people will instantly win $50 in Shop Your Way points and 1 grand prize winner will win 1 million Shop Your Way points. so go take some pictures of your holiday home and enter today! good luck.
This is a sponsored post written by me on behalf of Kmart.