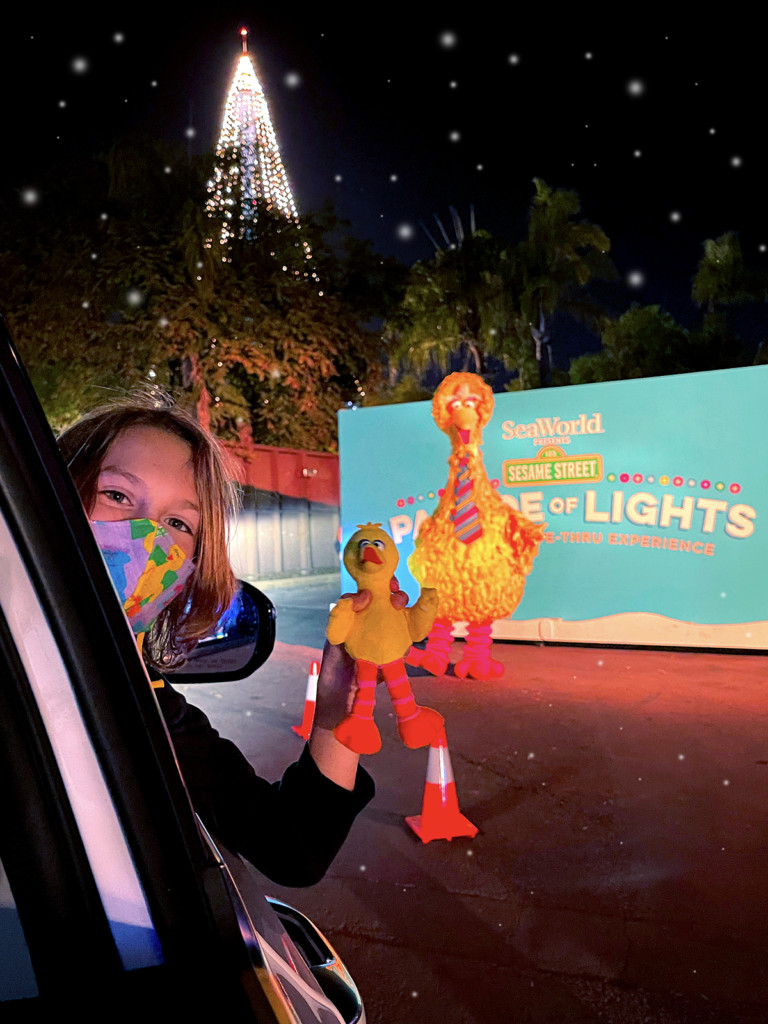 We were invited guests of SeaWorld – There's an ALL-NEW family-friendly event happening at SeaWorld San Diego – the Sesame Street Parade of Lights Drive-Thru Experience. Since zoos and theme parks are temporarily closed under Stay at Home guidelines, SeaWorld got creative and came up with this concept where guests can experience the park in an entirely new way.
For a limited time, guests can experience SeaWorld in an entirely new way during the Sesame Street Parade of Lights Drive-Thru! For the first time ever, and from the comfort of your own vehicle, journey through twinkling lights, dance to a lively Sesame Street soundtrack, and wave hi to your favorite furry friends.
Our Experience
We checked out the Sesame Street Parade of Lights this past weekend and wanted to share our experience with you.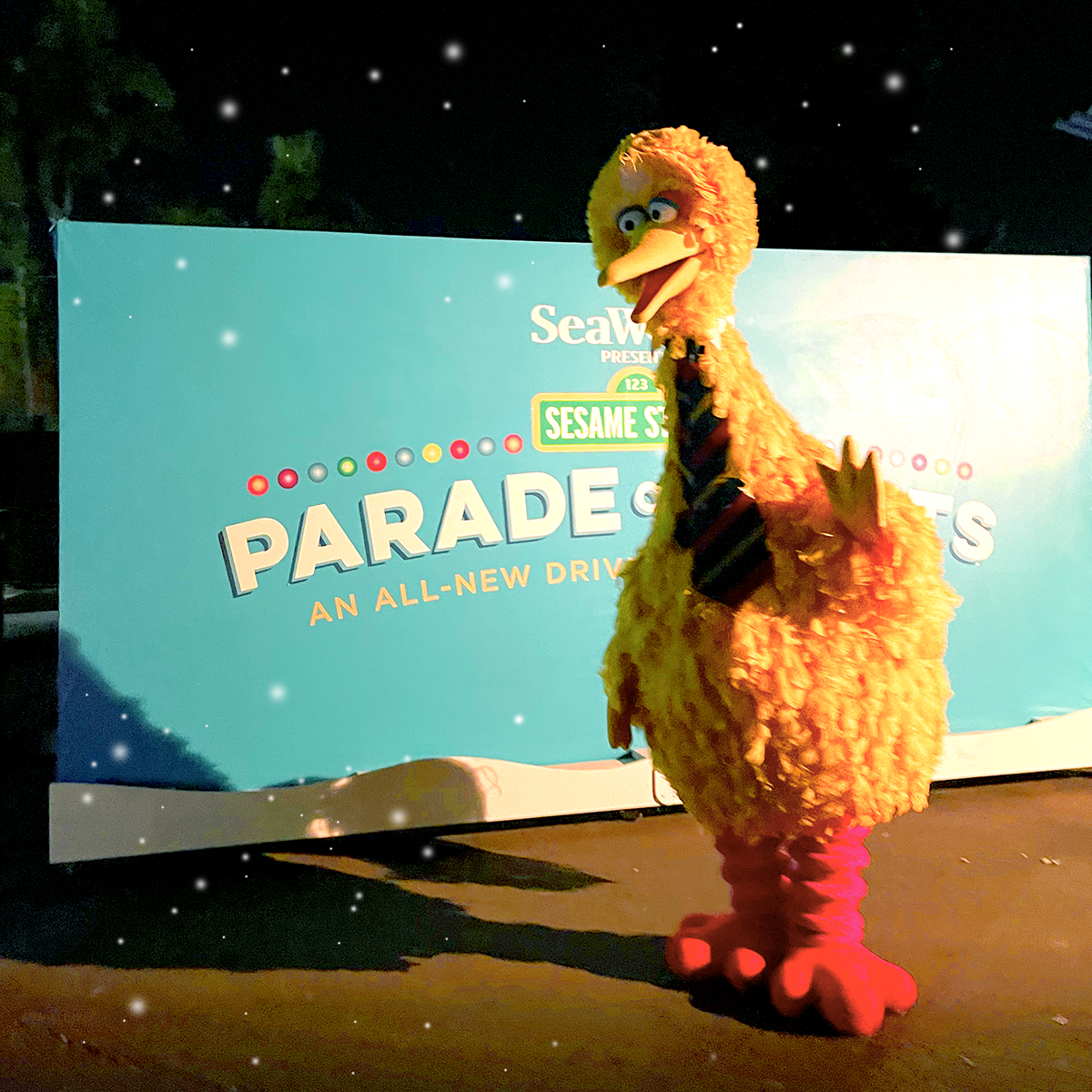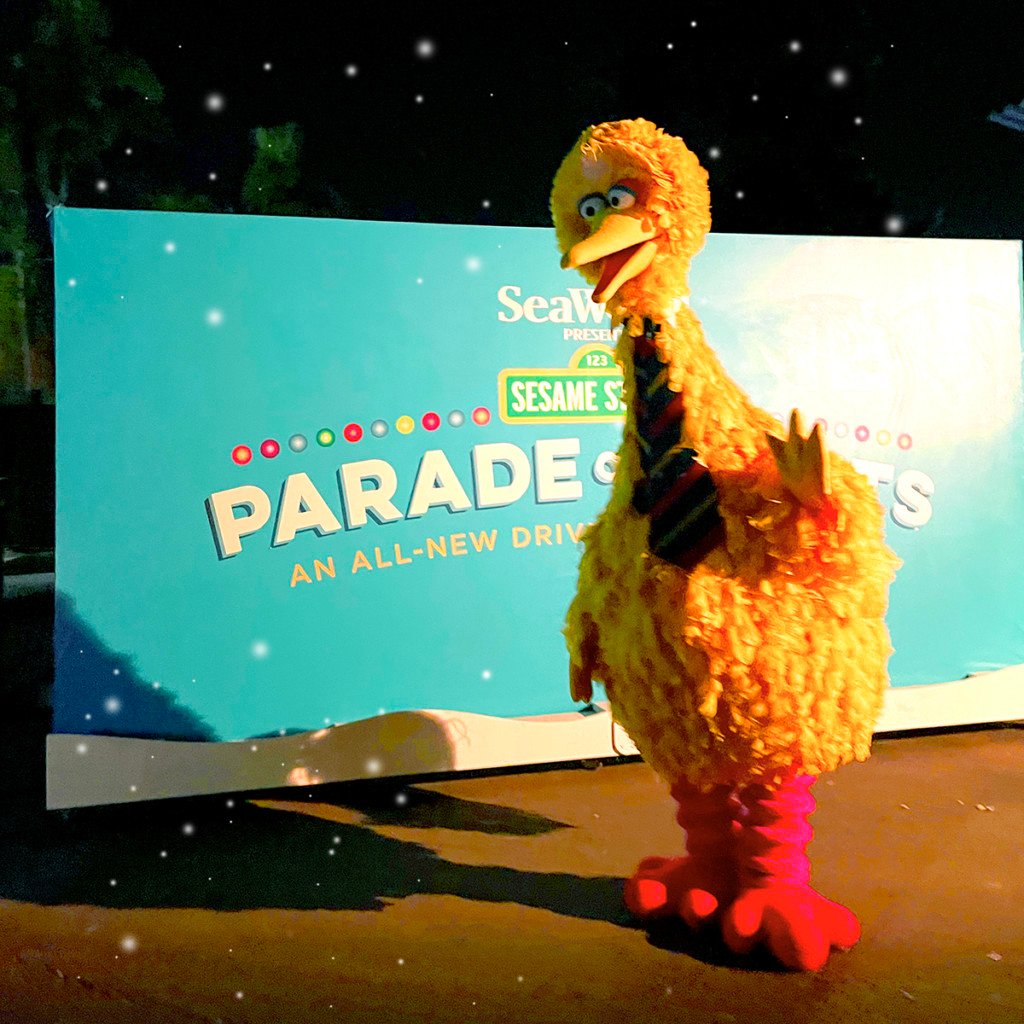 First, we headed down after dinner with our youngest two children. We made sure to bring our Sesame Street stuffies. Plus, we also bought some lighted bubble wands at the entrance for a little more magic. Once we were all set with our tickets, the correct radio station and concessions, we drove into the park. We were first met by Big Bird himself and then so many other Sesame Street characters.
After passing by Big Bird, we began our journey through the streets of SeaWorld lined with thousands of dazzling lights. We all watched out of our car windows at our Sesame Street friend. They are all physically distanced on parade floats spread out along the route...all while listening to Sesame Street music along the way.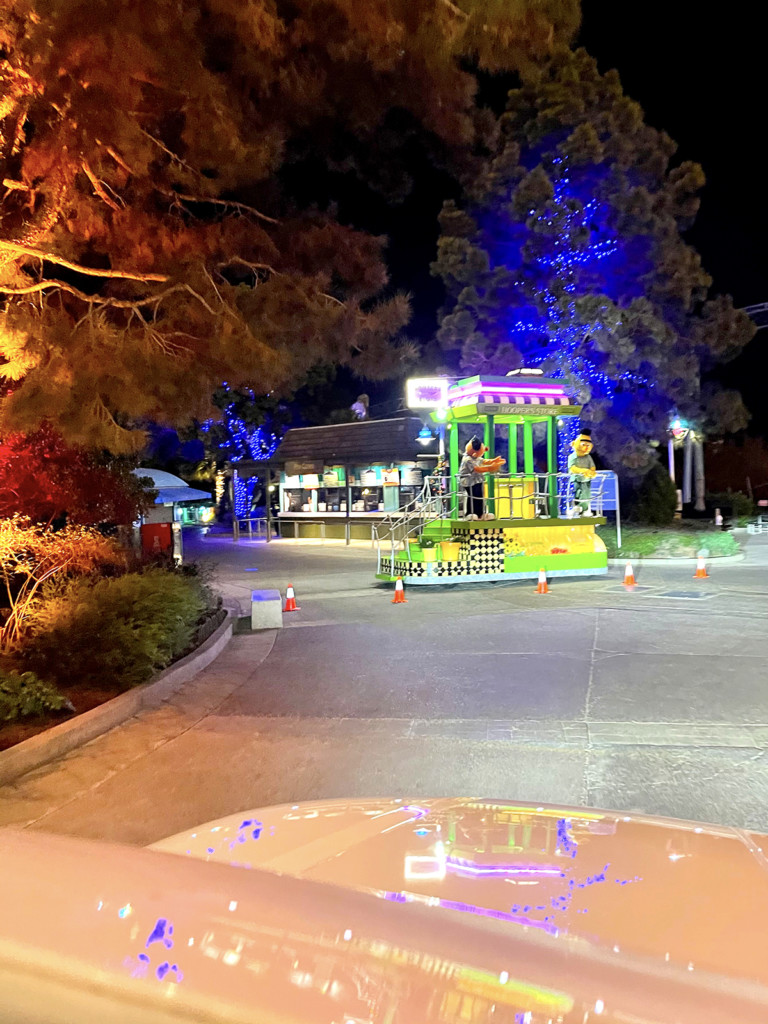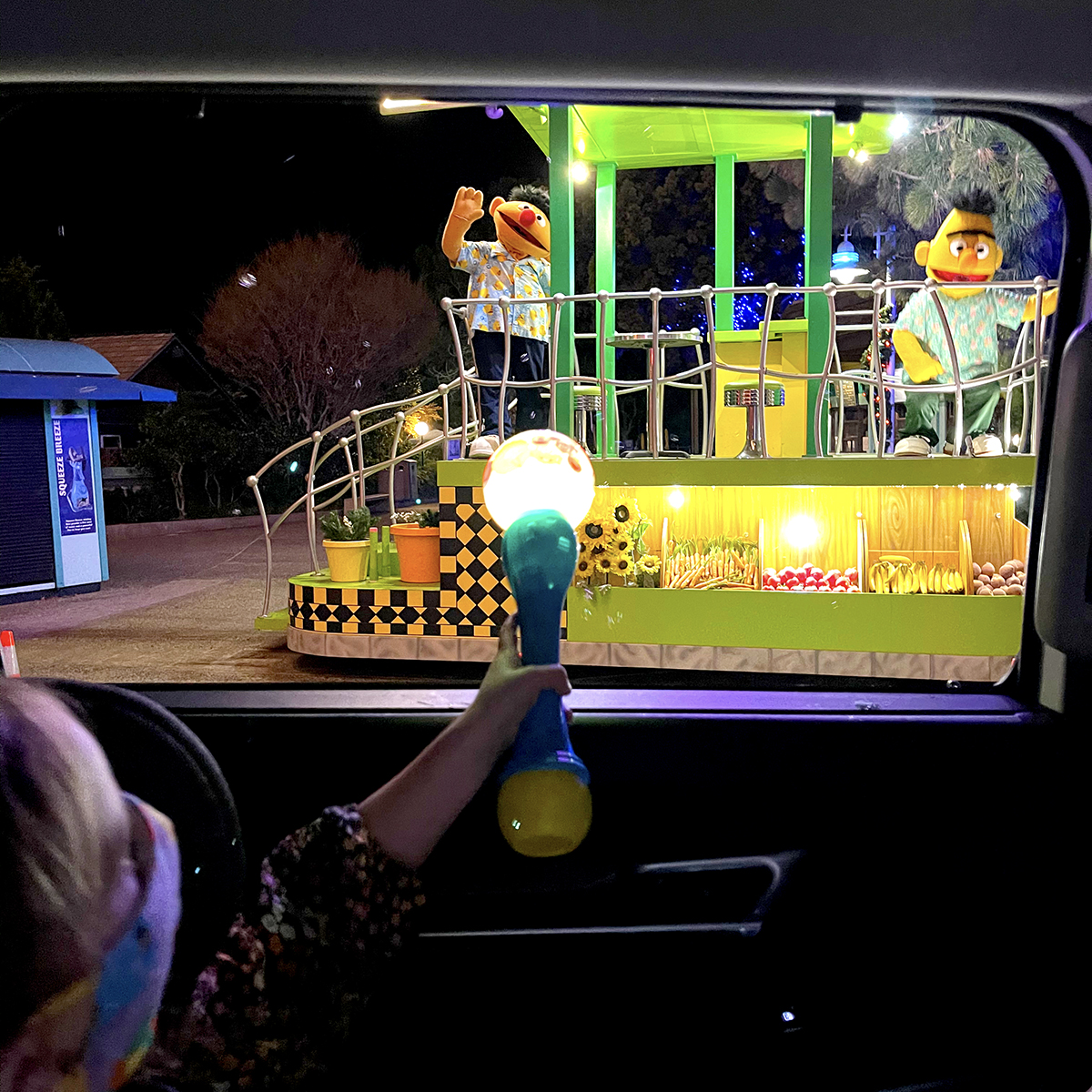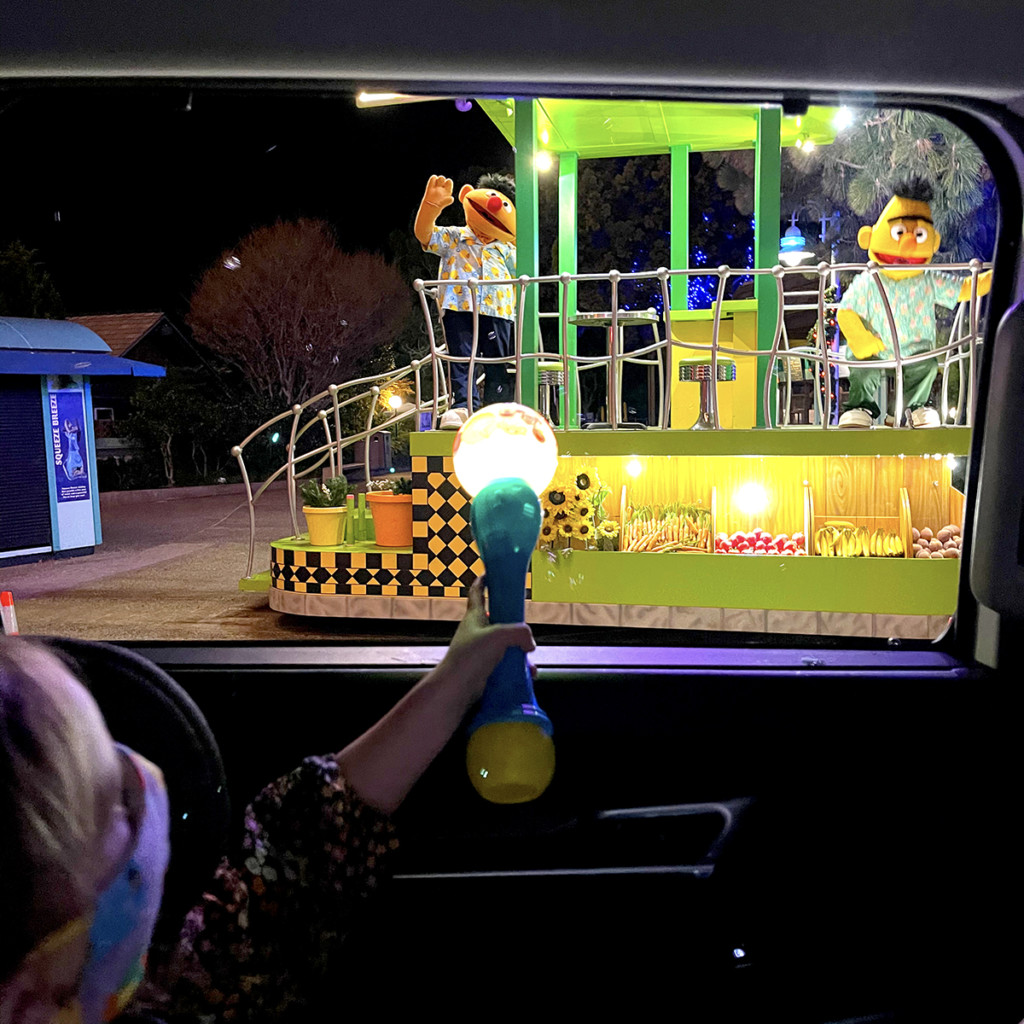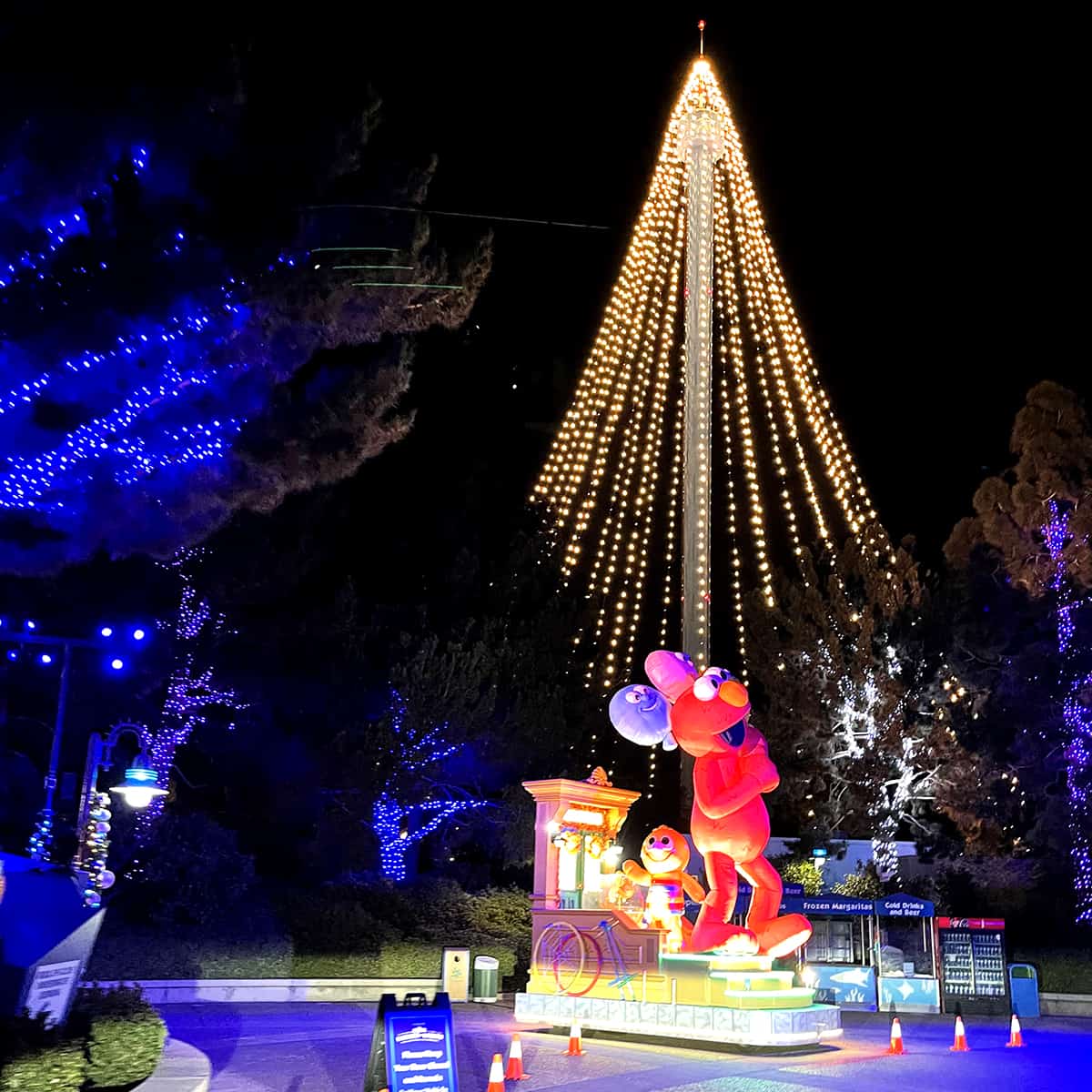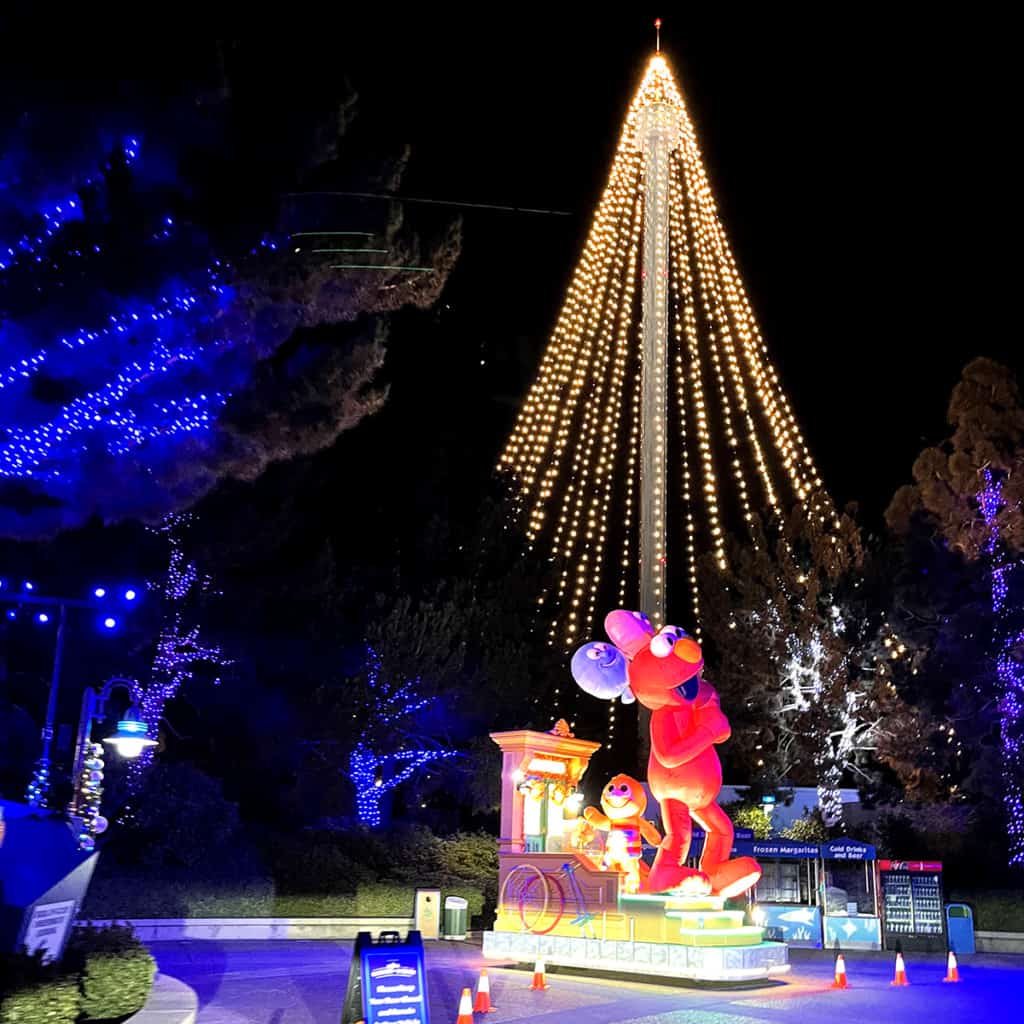 The excitement continues as we drove under the illuminated SkyTower to snap photos, drive under two different tunnels of lights, and cruise through Sesame Street Village. Plus even more sparkling lights everywhere you look.
Here are some photos from our visit to the Sesame Street Parade of Lights...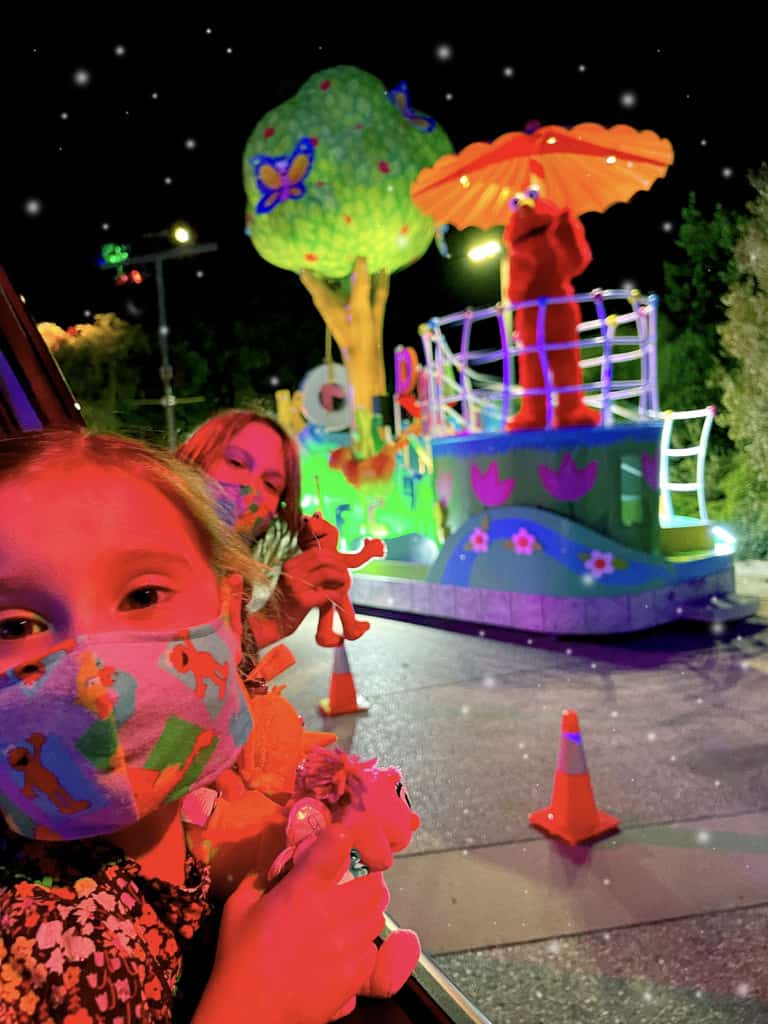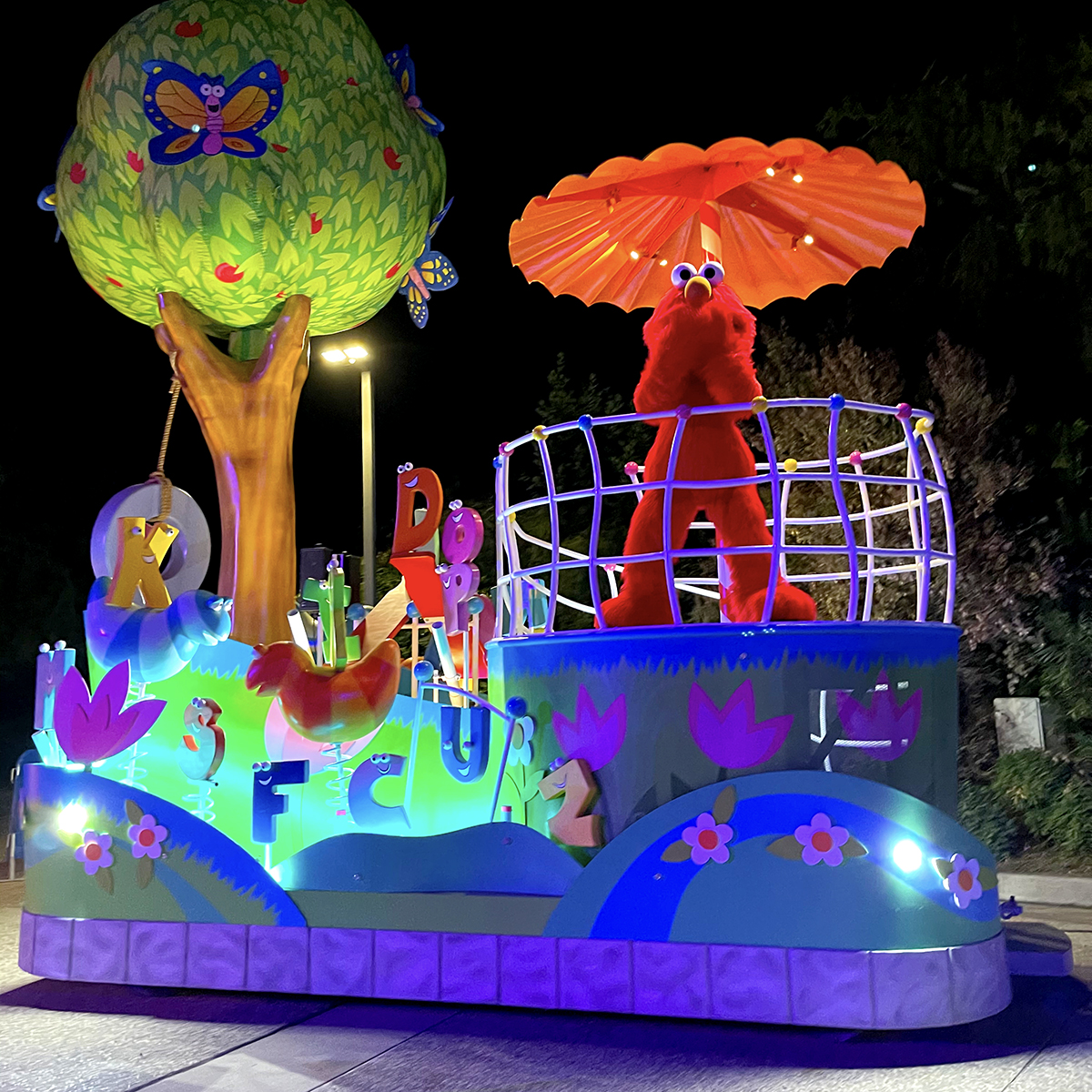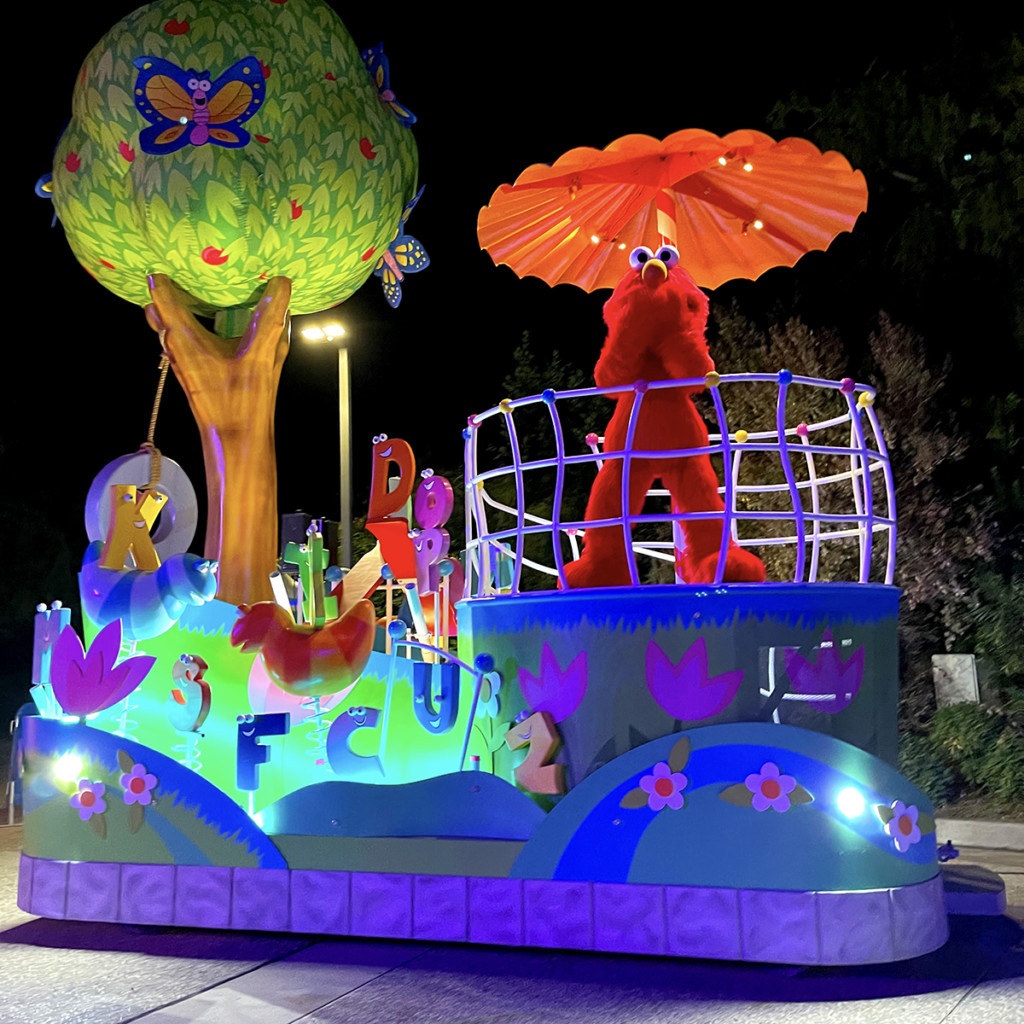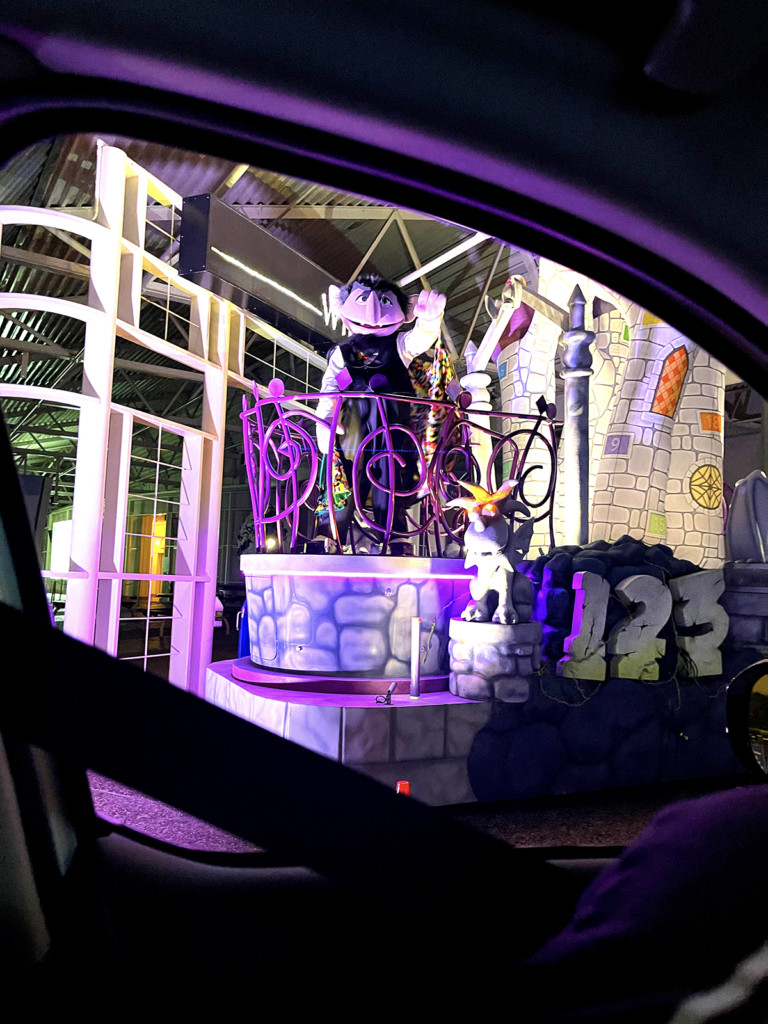 When you drive thru the park, you are allowed to stop at each of the characters and take pictures, say "hi" and interact to them. We pretty much saw every Sesame Street character that we knew.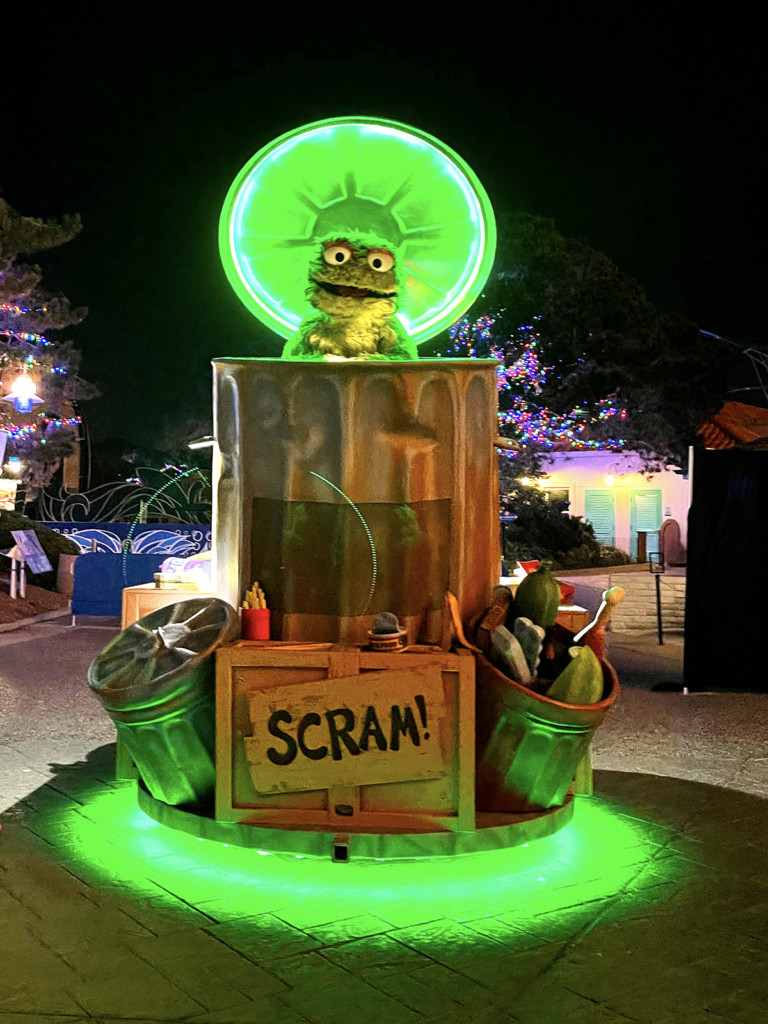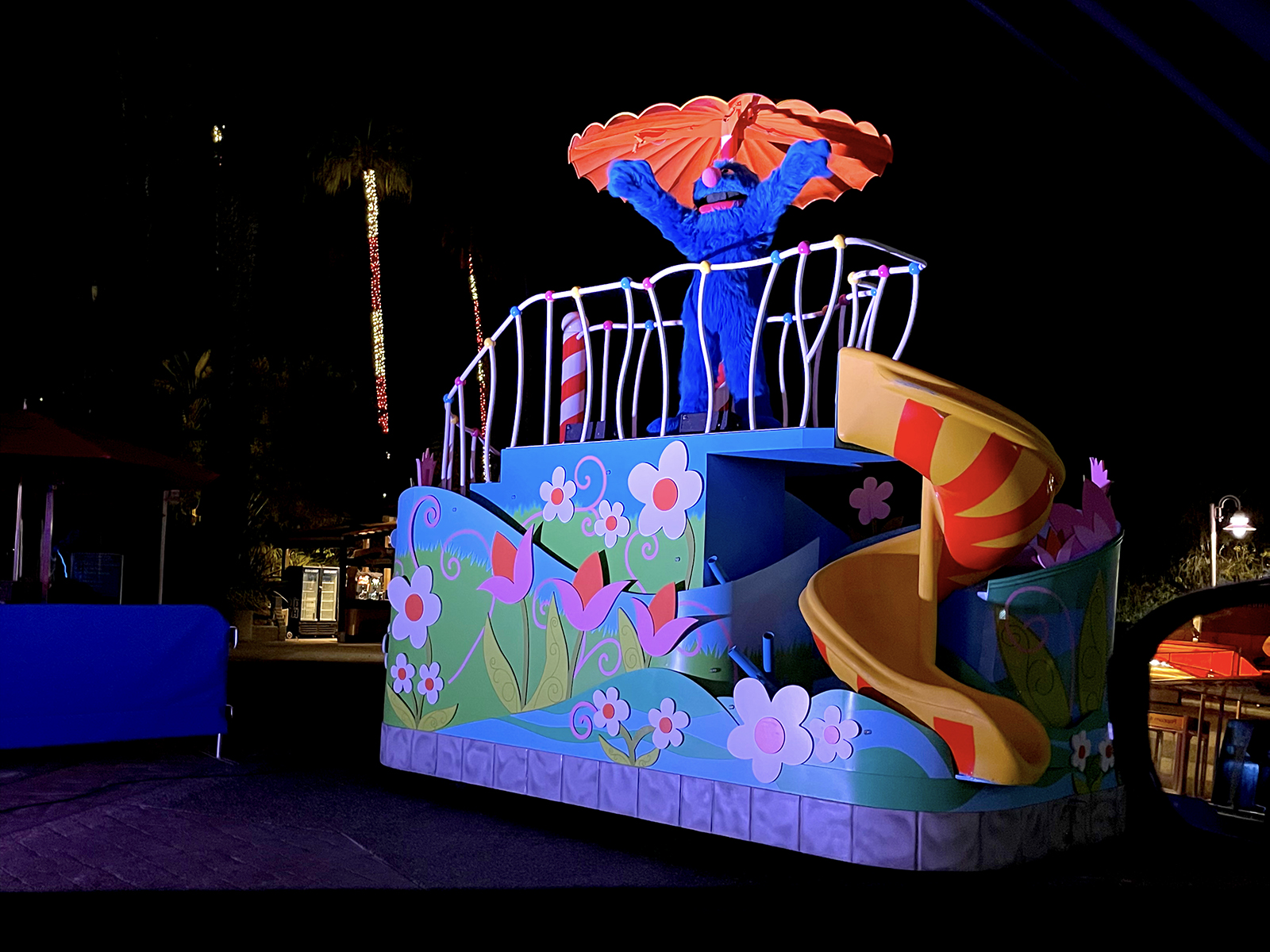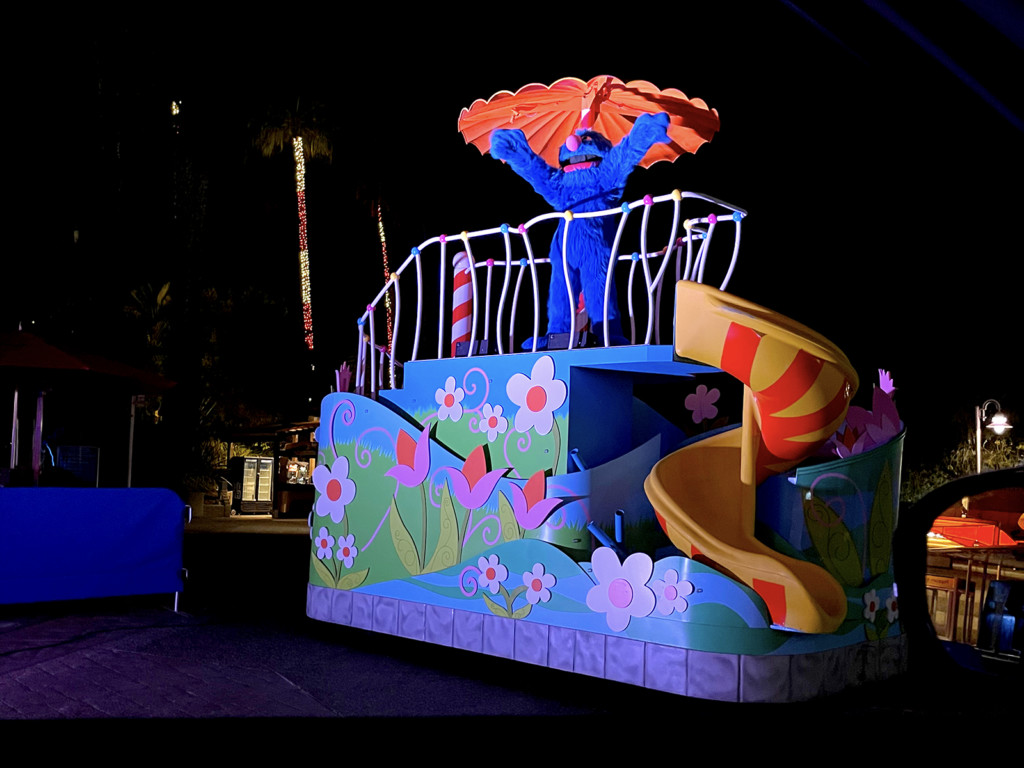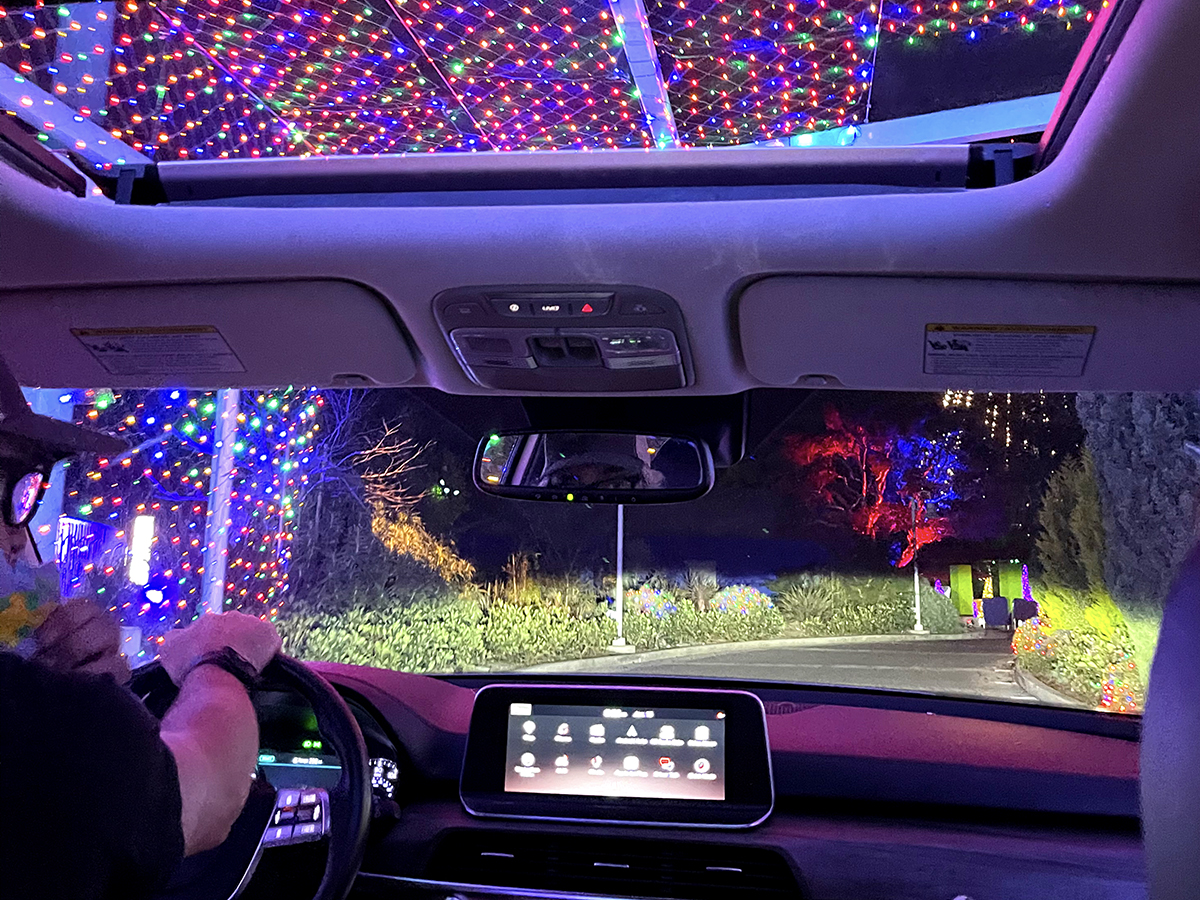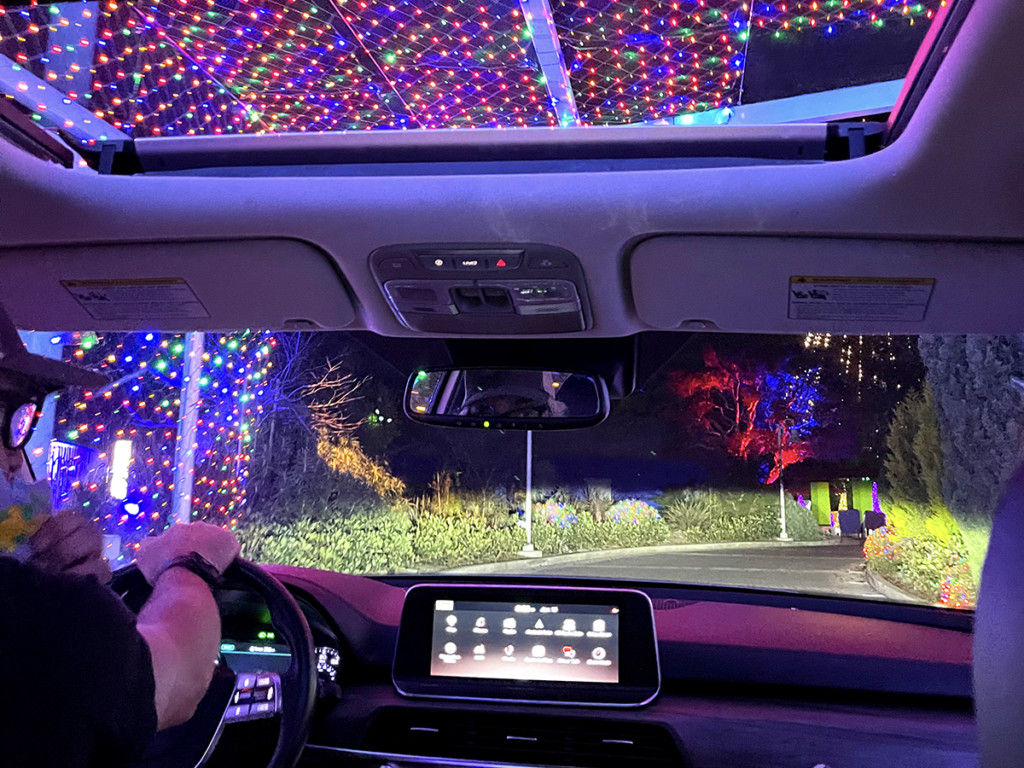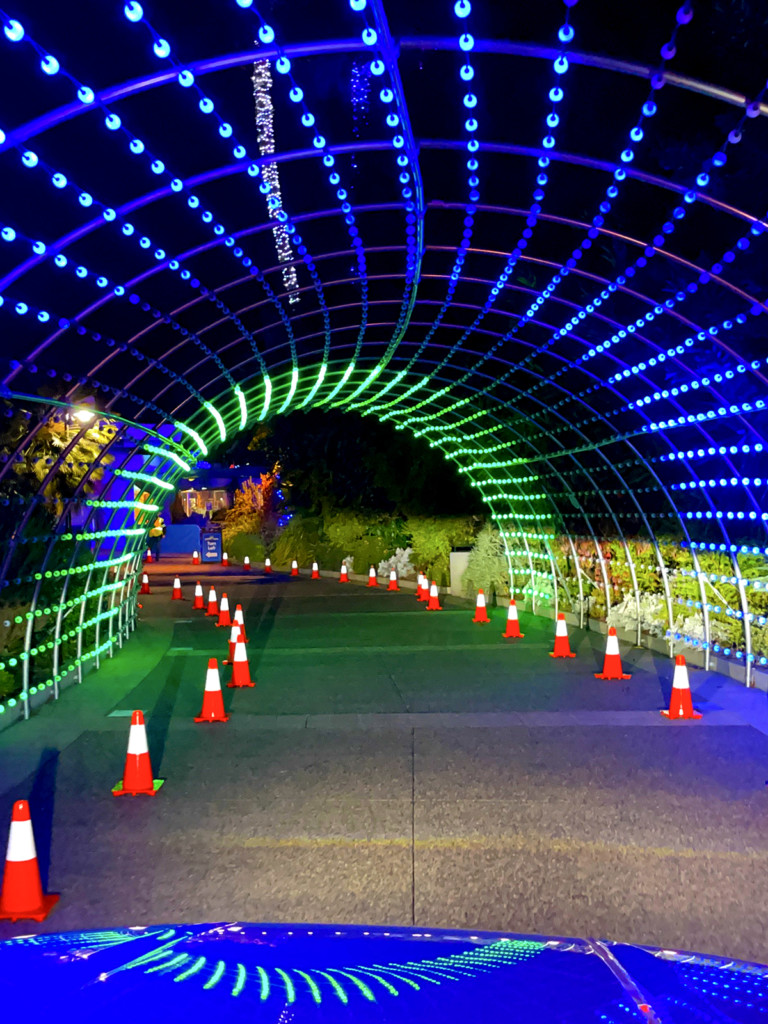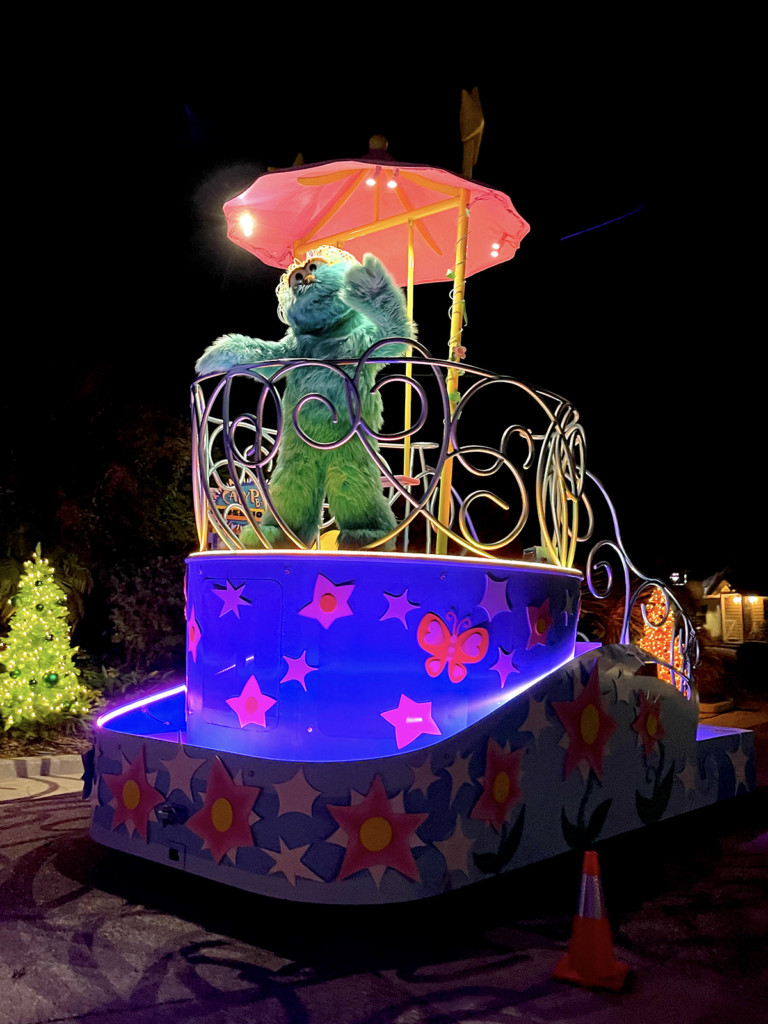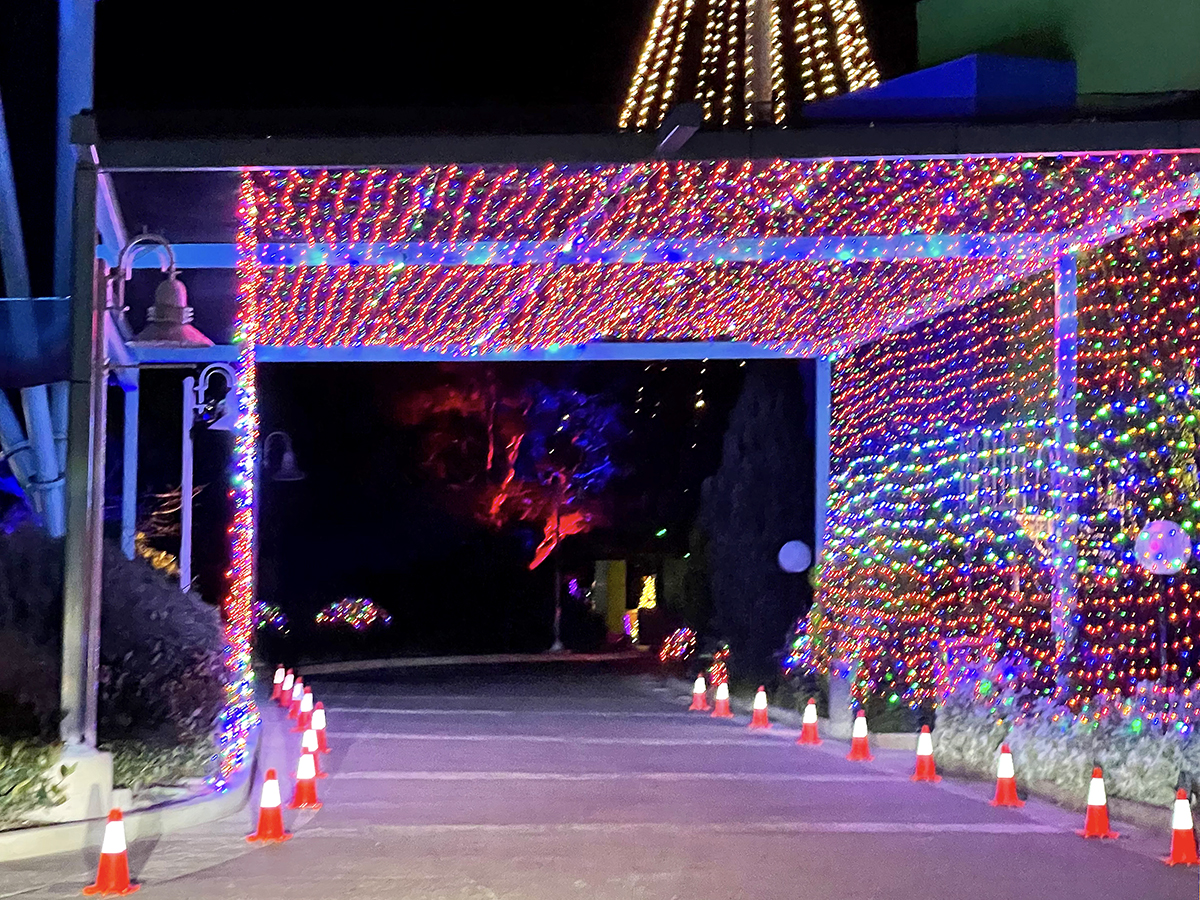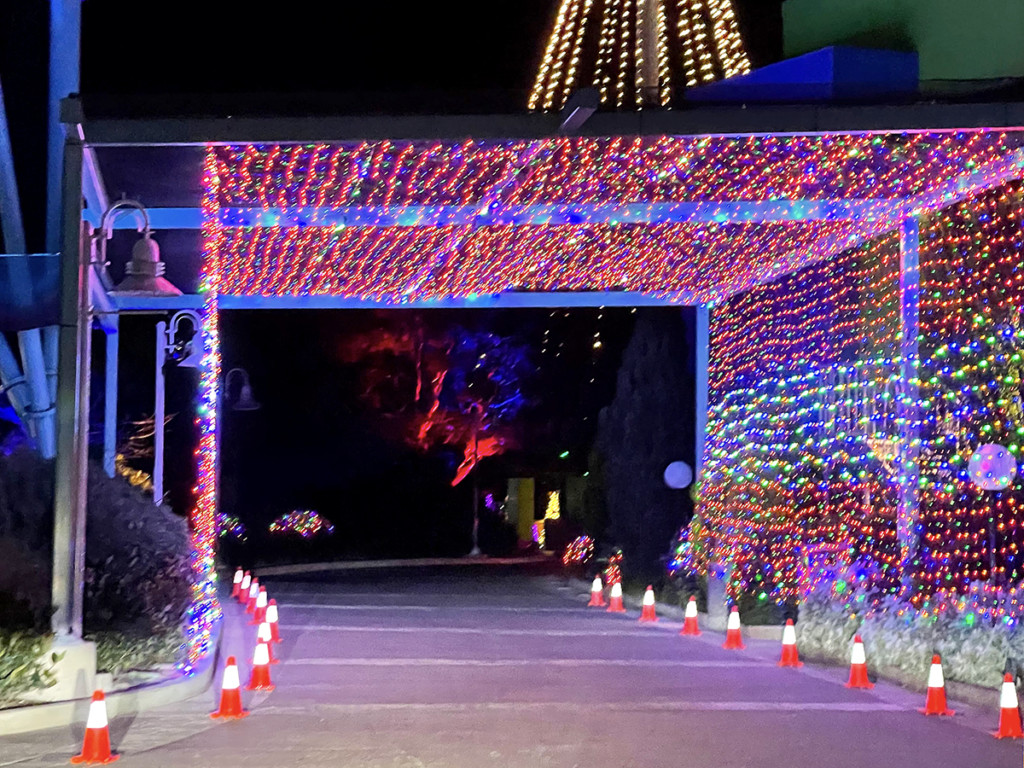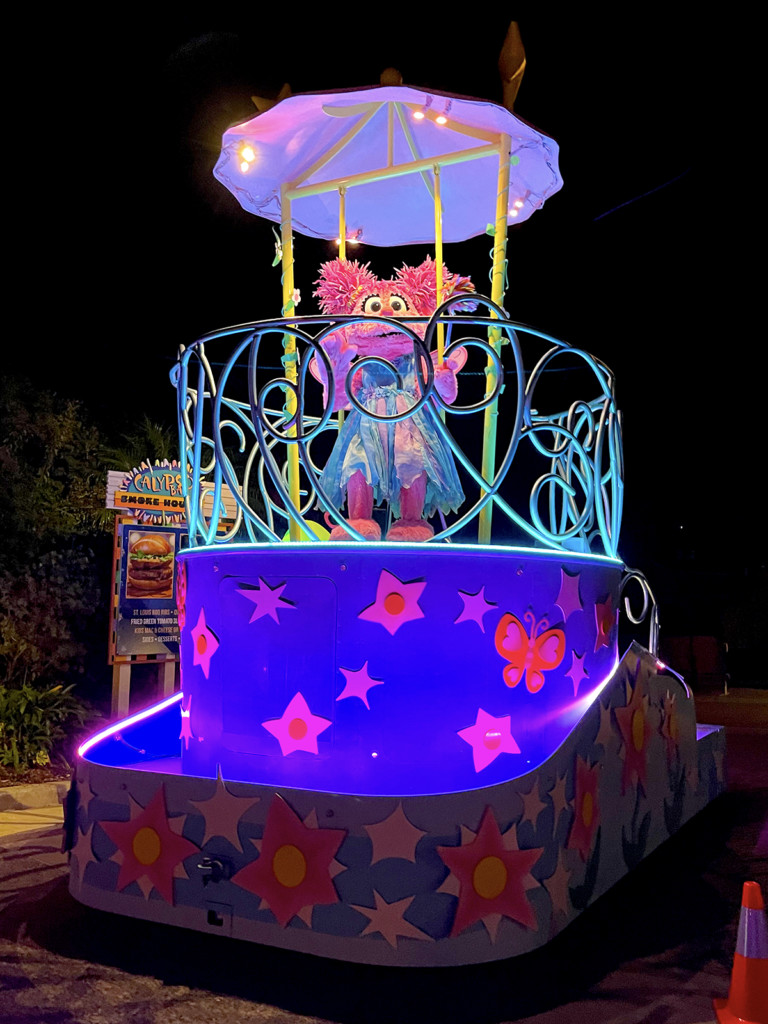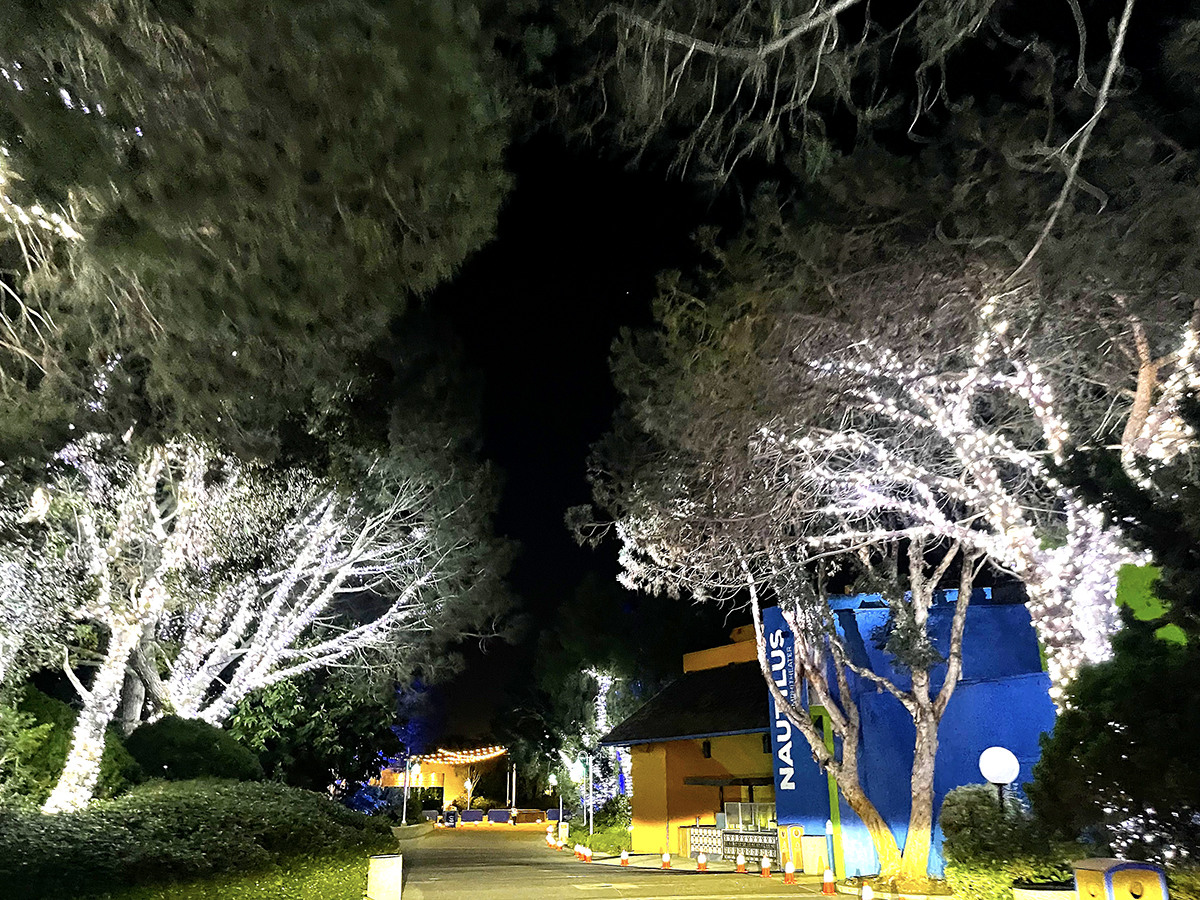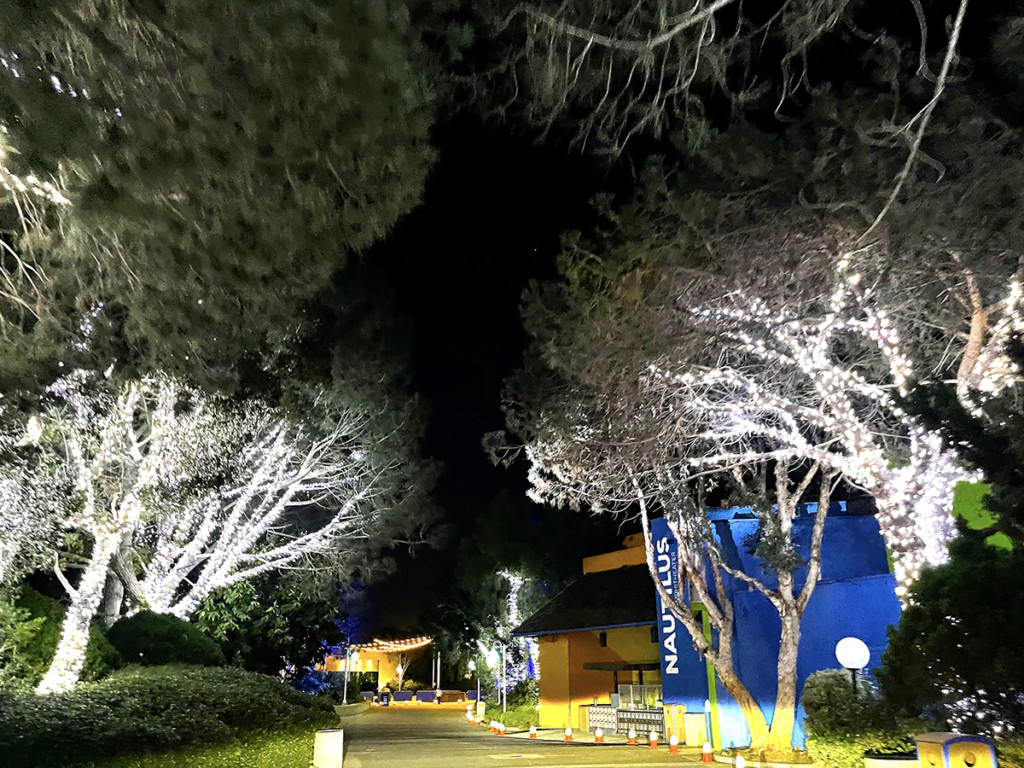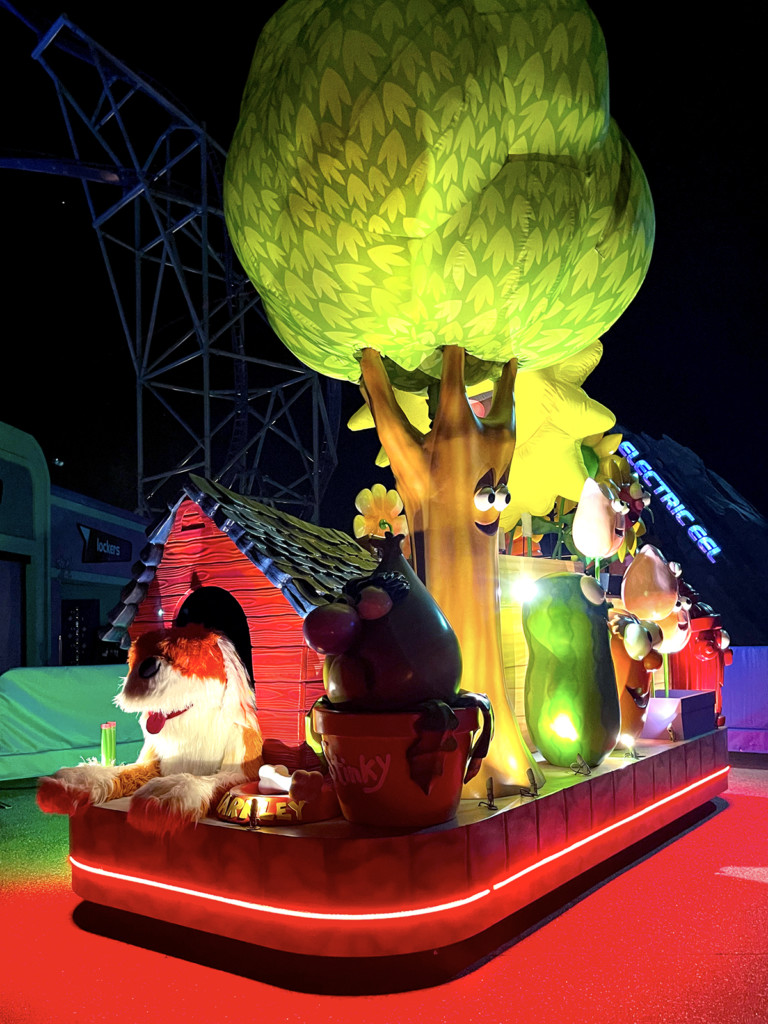 SeaWorld Pass Members Save 50% off Tickets to Sesame Street Parade of Lights
If you are a SeaWorld Pass Member, you can receive 50% off the drive-thru experience. Plus get additional discounts on food, beverages, and merchandise as you enter the Sesame Street Parade of Lights Drive-thru entrance. Fun Card Holders also benefit with 25% off drive-thru admission.
How to Make Your Experience More Exciting
I have found that with these drive-thru experiences, the more you prepare, the more fun it can be. Since you can't leave the car, you gotta bring the fun into the car. Dress up in Sesame Street inspired clothes or colors, bring some stuffies or toys, and bring blankets to make your drive cozy. You could also let the kids wear glow bracelets or necklaces.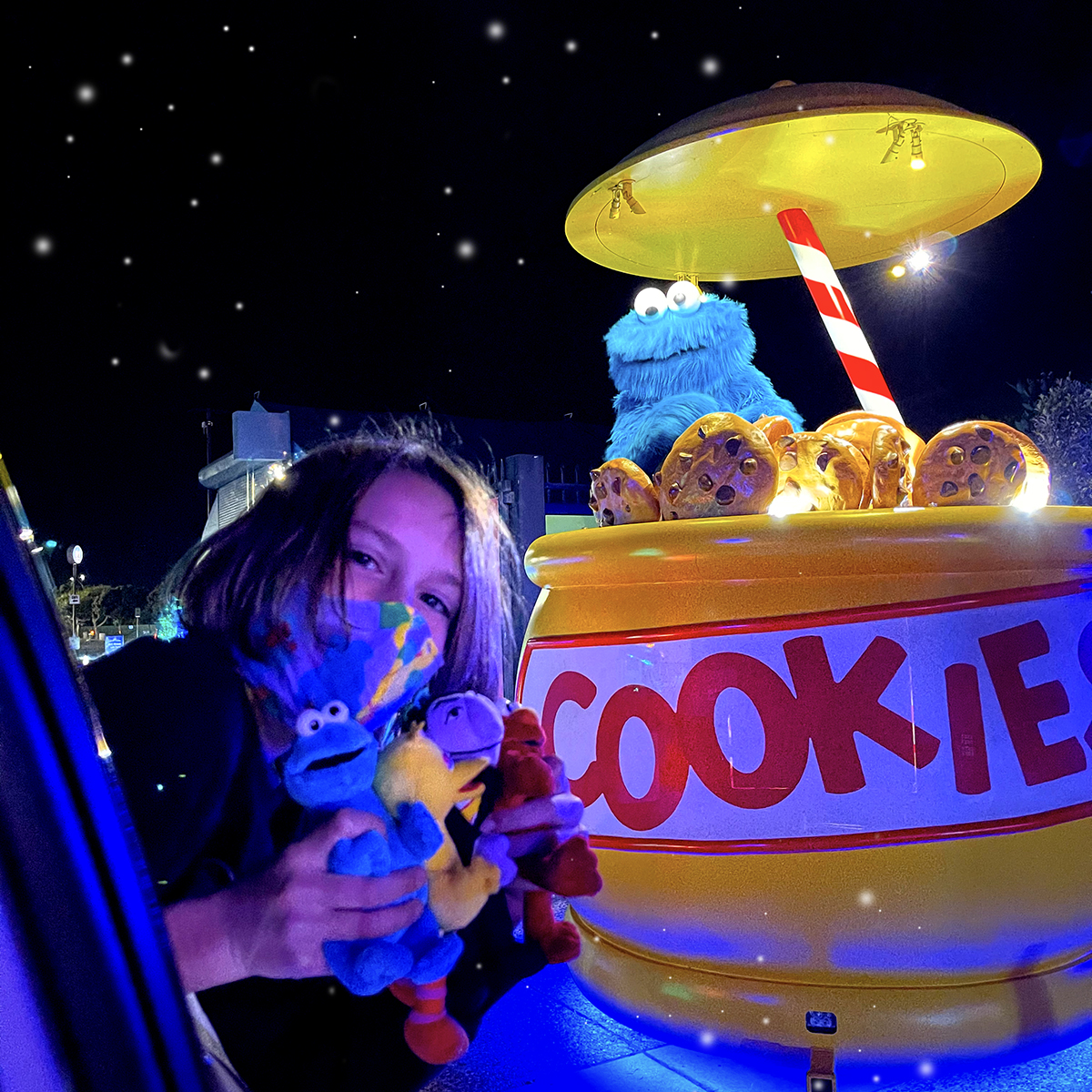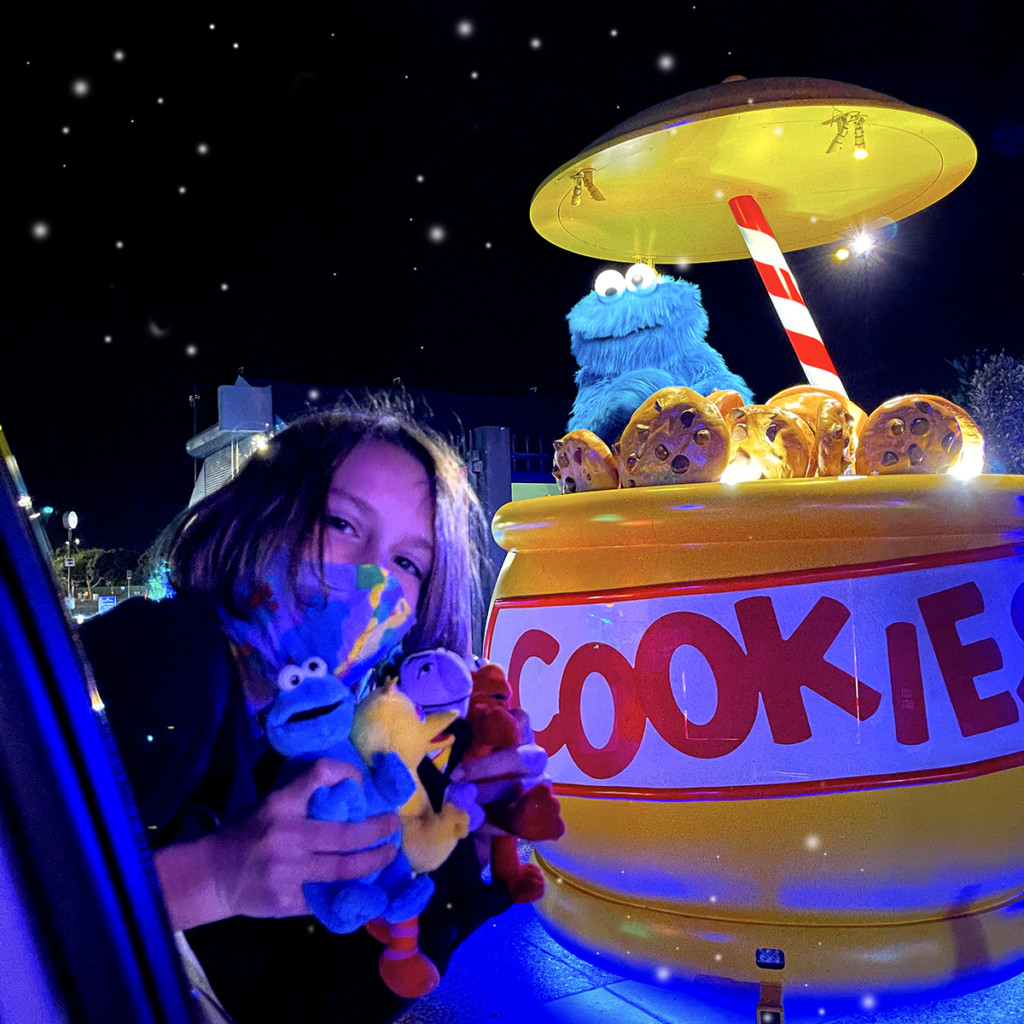 If you don't want to purchase concessions at the entrance, bring your own. Popcorn, candy and some special drinks will make the outing a little more special. Also make sure that you tune your radio to the correct station before you drive in.
Concessions and Merch!
Make your experience even sweeter with tasty treats such as soft pretzels, cotton candy, and hot cocoa available to enjoy in the car with limited contact purchasing.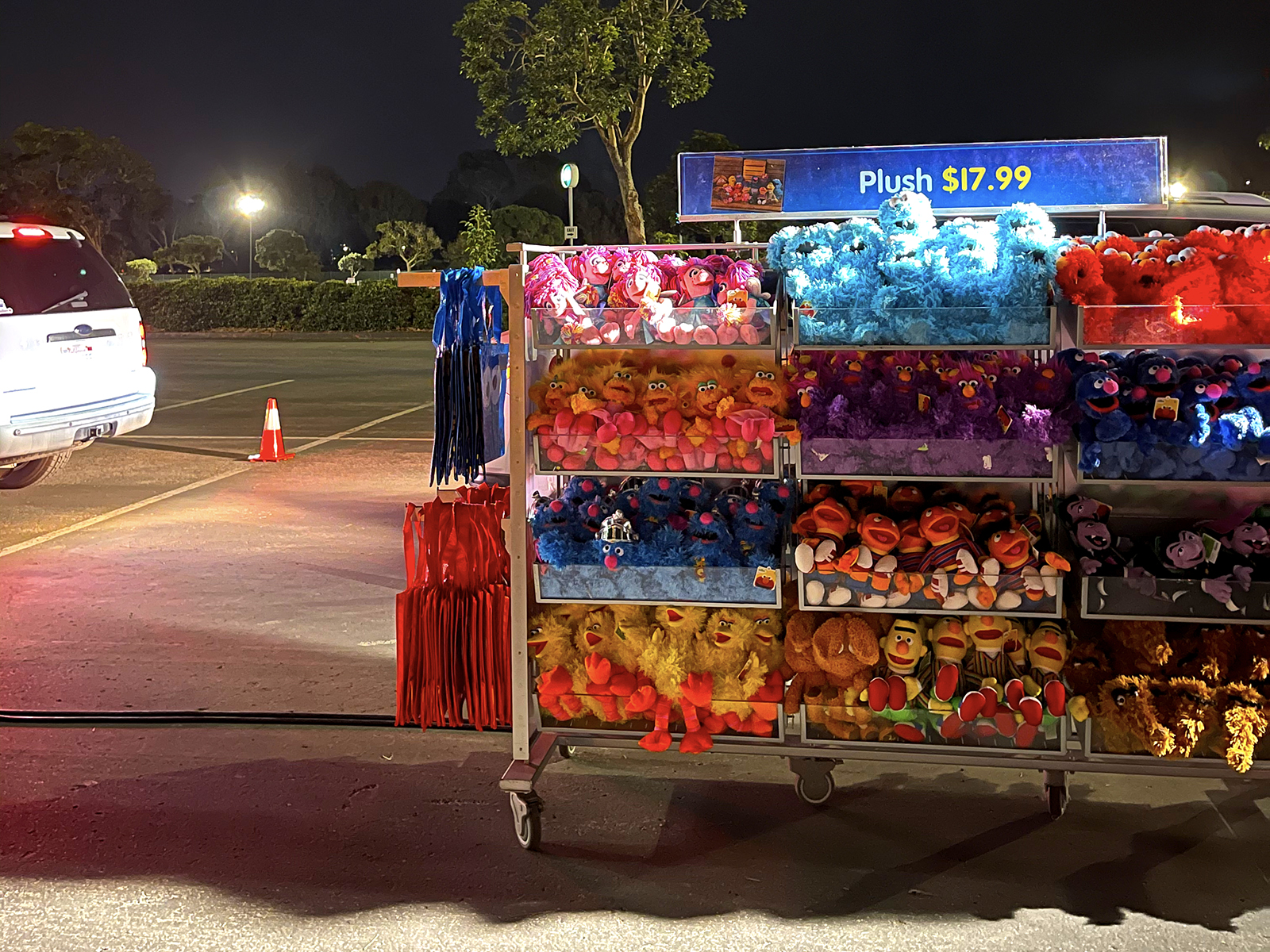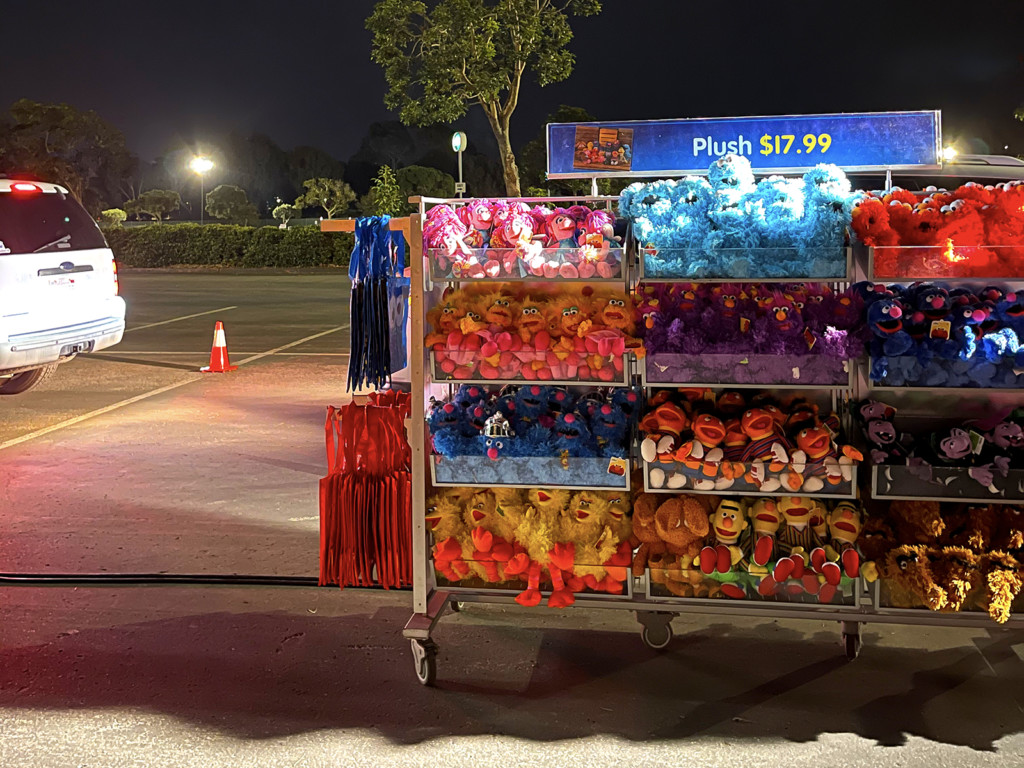 Snacks and beverages are available for online pre-order to enjoy at the event while remaining in the comfort of your own vehicle. There are also a limited amount of merchandise bundles available for pre-order to pick up at the event each evening while remaining in the comfort of your own vehicle.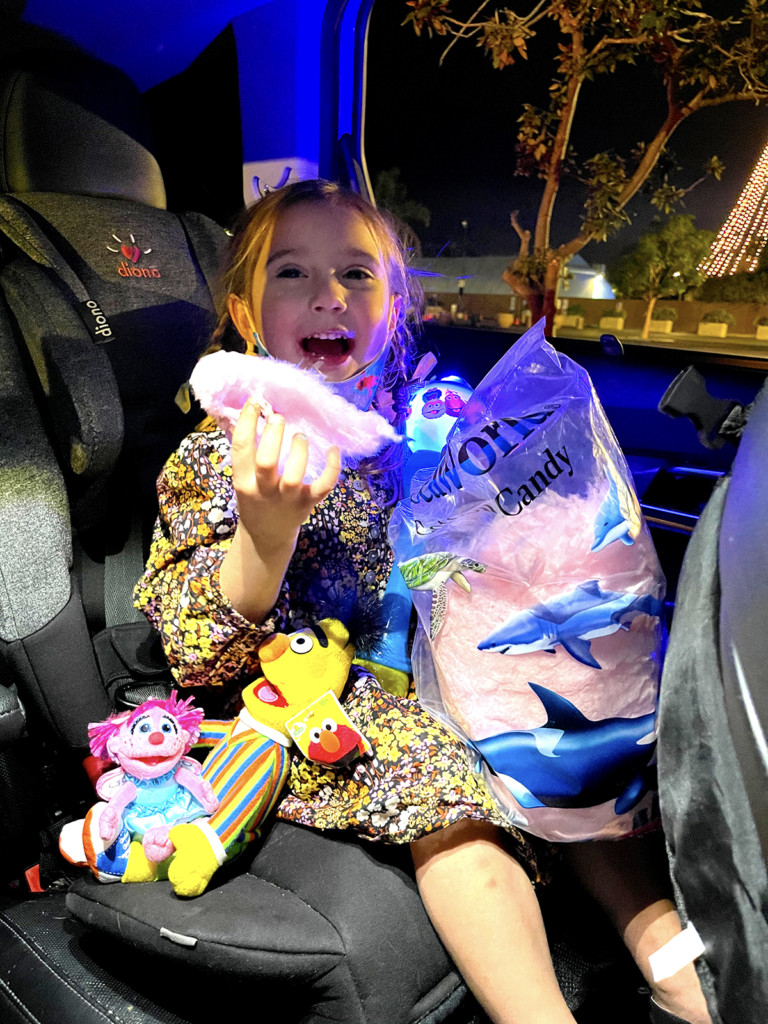 Food, beverage and merchandise will also be sold at the entrance to Sesame Street Parade of Lights. We opted for some cotton candy and hot chocolate...which really hit the spot! Menus and availability may vary by session, and cash will not be accepted at this time.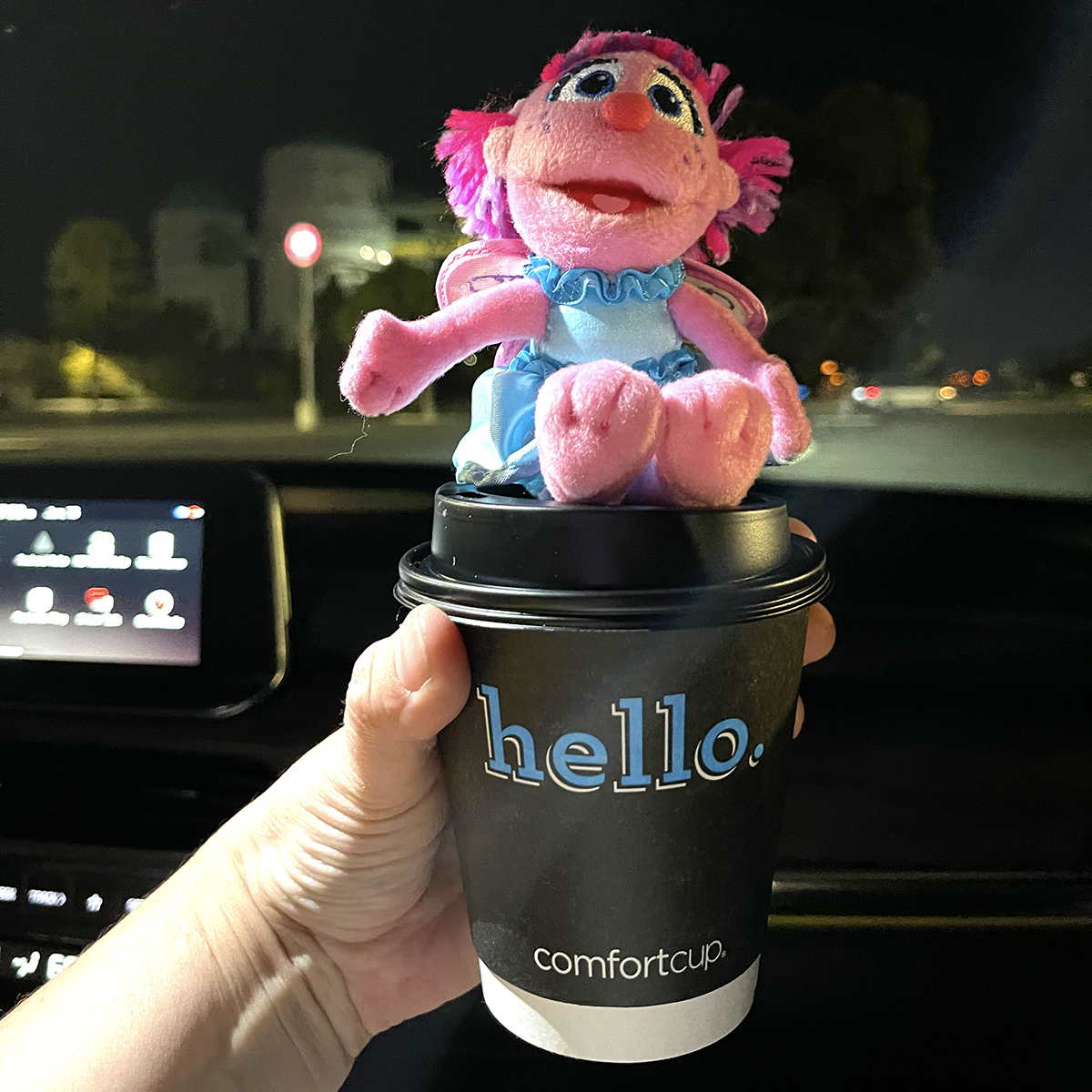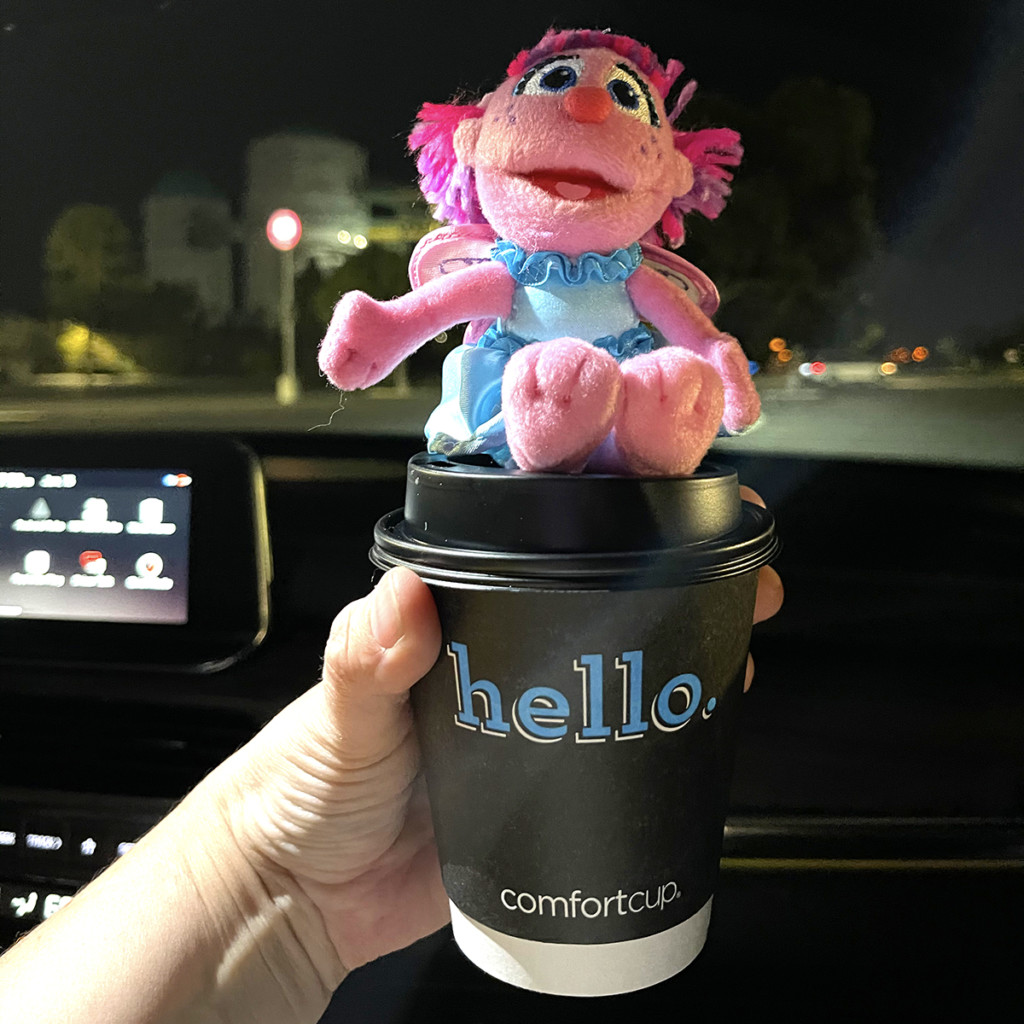 Additional Facts for Your Visit
Face coverings are required at transaction points (admission, merchandise, and culinary) during the experience and when coming into contact with any SeaWorld Ambassadors. All guests must stay inside of their vehicles for the duration of the experience. It is also prohibited to sit in the back of trucks or on the roof of vehicles.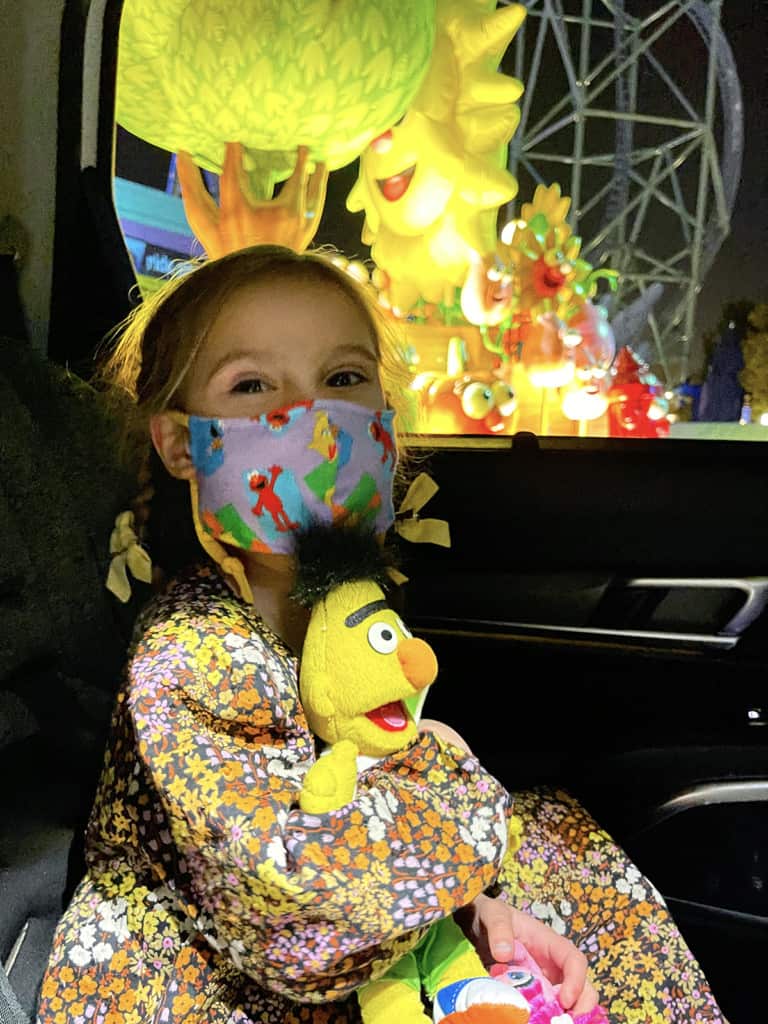 We had fun at Sesame Street Parade of Lights!
Overall, we had a very fun family outing. Especially because we would have otherwise been stuck inside our house. This made the kids very happy.
If you decide to check out the Sesame Street Parade of Lights, I recommend making a day of it. Especially if you are driving down from Orange County. It's a long drive, so maybe head down to San Diego after lunch and head over to the beach, the La Jolla Seaa Caves, walk around Mission Bay, or explore Balboa Park. When it starts to get dark, pick up some dinner and enjoy it in the car or on the beach/park. Then finally, head over to SeaWorld to experience the Sesame Street Parade of Lights. The kids will probably fall asleep on the way home and you can enjoy a nice quiet drive home.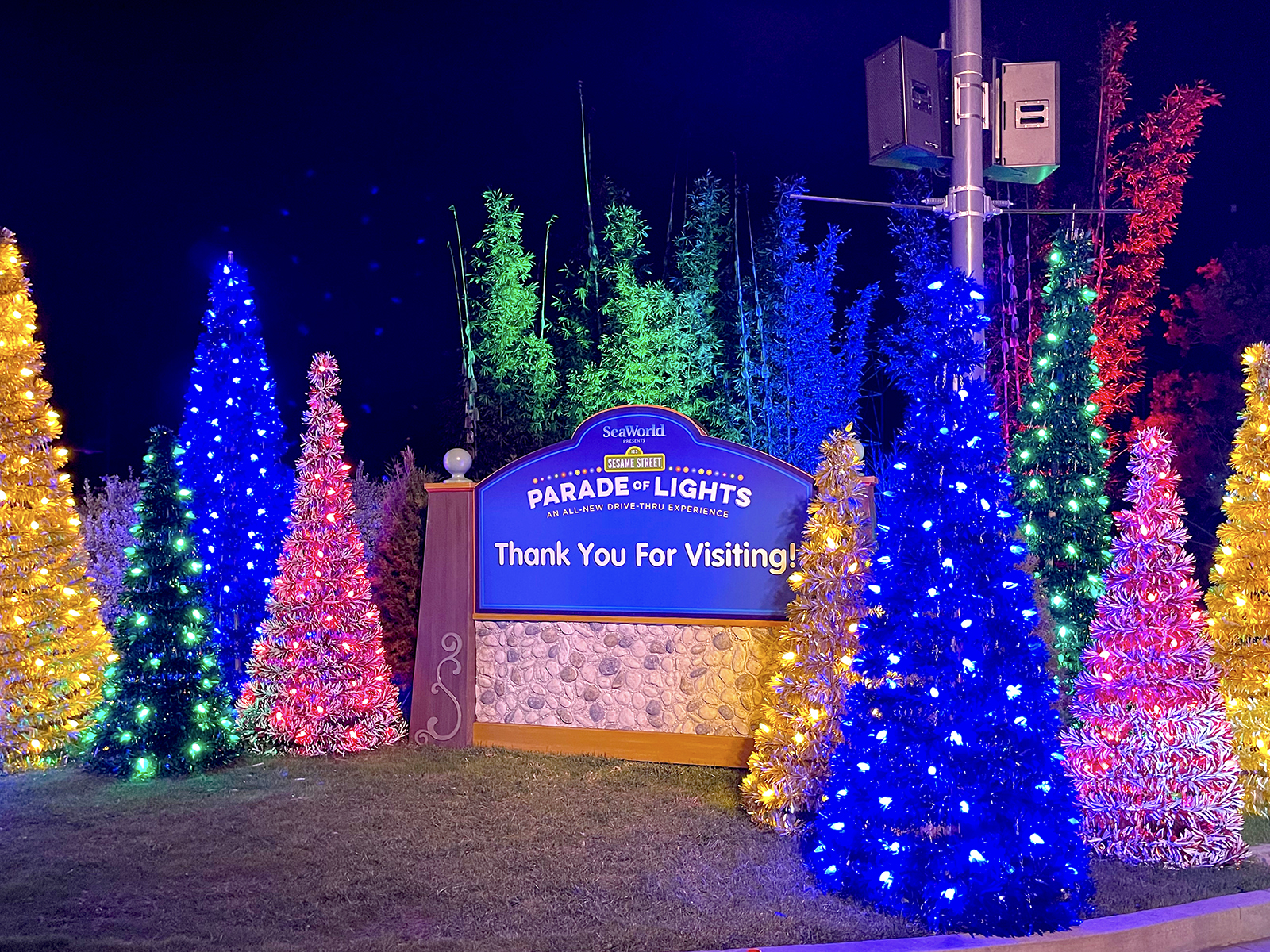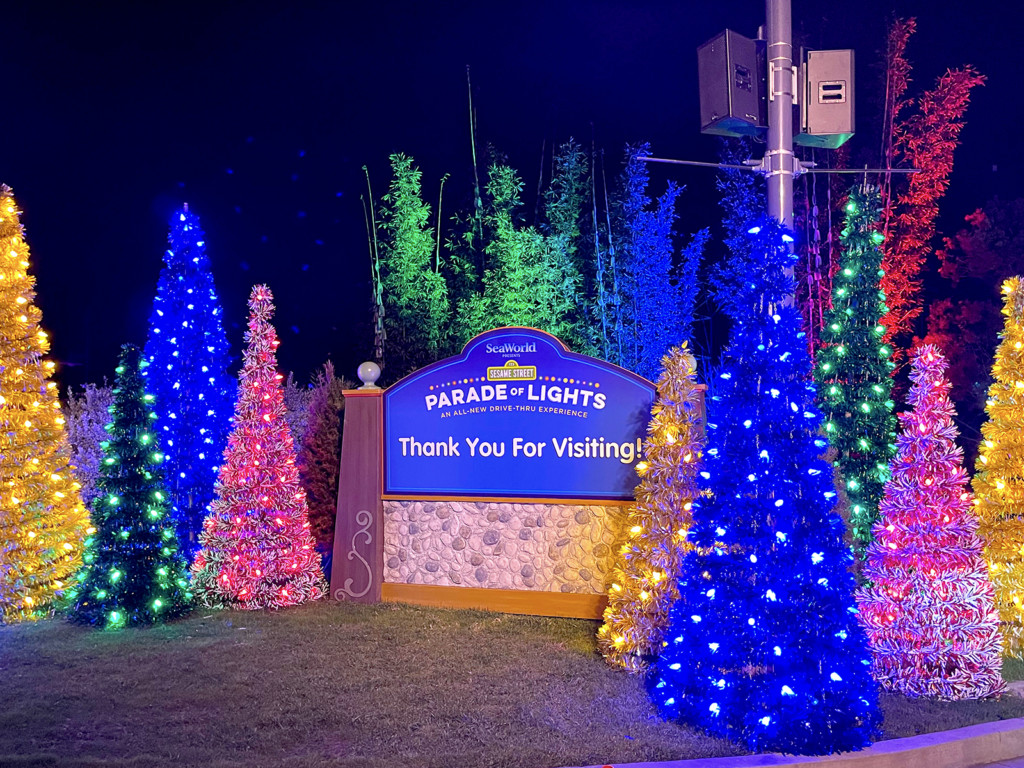 So buckle up and join SeaWorld for a night to remember at the Sesame Street Parade of Lights Drive-Thru!