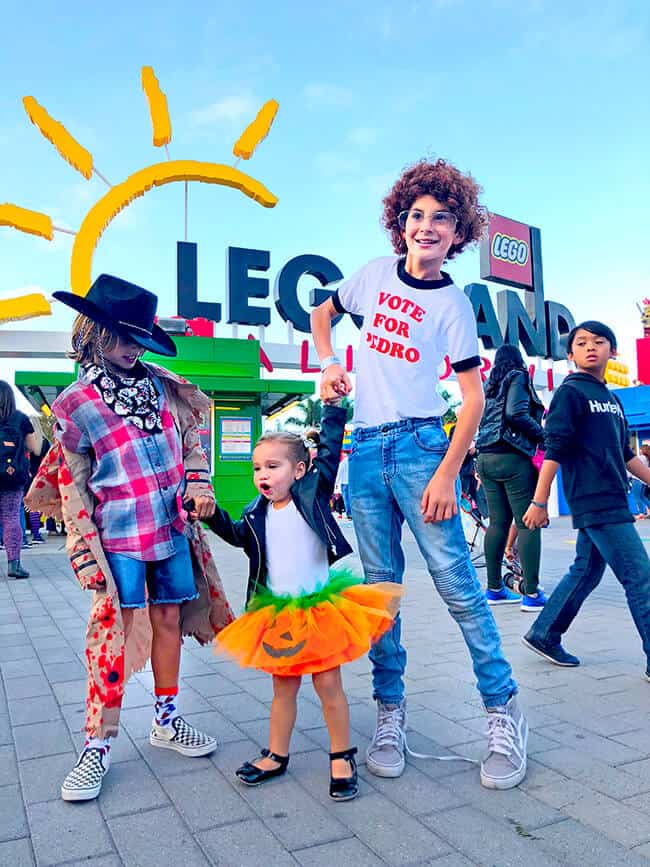 Got a LEGO lover who also loves Halloween? Then Legoland Brick Or Treat is the event for you! We had the chance to check it out this year and it was so much fun for my boys. One of their favorite events of the year at Legoland California.
Legoland Brick-or-Treat happens every Saturday during the month of October, and is a separate ticketed event. You can either buy a ticket exclusively for Brick-Or-Treat, or include it for an additional fee in your all-day admission ticket. It includes fun Halloween activities throughout the park and Sealife such as trick-or-treating, costume contest, Halloween entertainment, rides, shows and more!
I would highly recommend getting to Brick-Or-Treat as soon as the party begins and wearing costume. This will give you the most time to go trick-or0treating during the event, and also get the best pictures. Check out this fun scarecrow we met!
Trick-or treating is the main attraction during Brick-Or-Treat nights. There are lots of stations throughout the park. Some of them have snacks instead of candy, you can also get a souvenir brick and a LEGO magazine. All the candy is allergy friendly, so that is a great thing for those with allergies.
The only Halloween themed ride at Legoland is the Boo Cruise, so your might want to stop at that ride if you have time.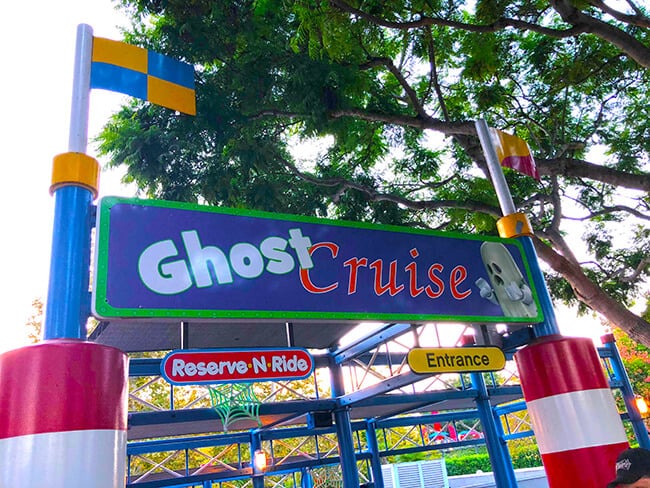 Our favorite thing to do at Brick Or Treat nights is to walk around the park and enjoy the entertainment. There are musical stations, fun shows and costumed characters that tell jokes and dance with you. Dani really enjoyed all the bubble stations.
This year, kids can earn Halloween buttons by solving the riddles and doing tasks. Head over to LEGO City near the Fire Brigade area to earn them. Make sure to solve the clues in your Brick Or Treat guide. You will also find all the happening off the evening in the guide.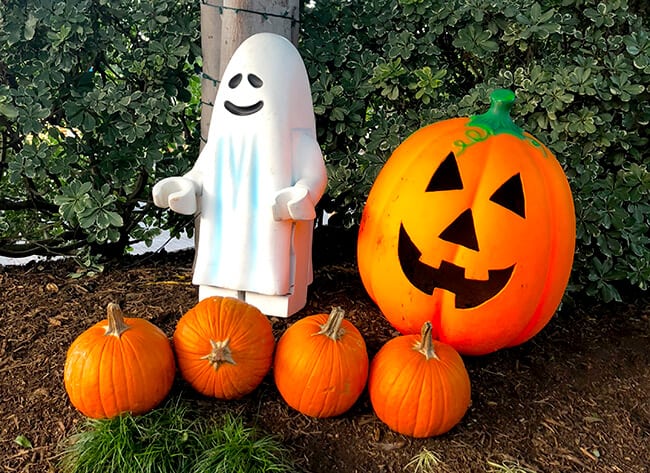 In Heartlake City, you can do Halloween crafts and enjoy the Heartlake City Fall Festival. There are also trick or treat station located in this area.
We couldn't visit Legoland without getting our favorite Legoland treat. The Granny Smith Apple fries with whipped cream are the best! During the fall season, Legoland also offer apple cider and pumpkin crepes. So you might want to check those out as well.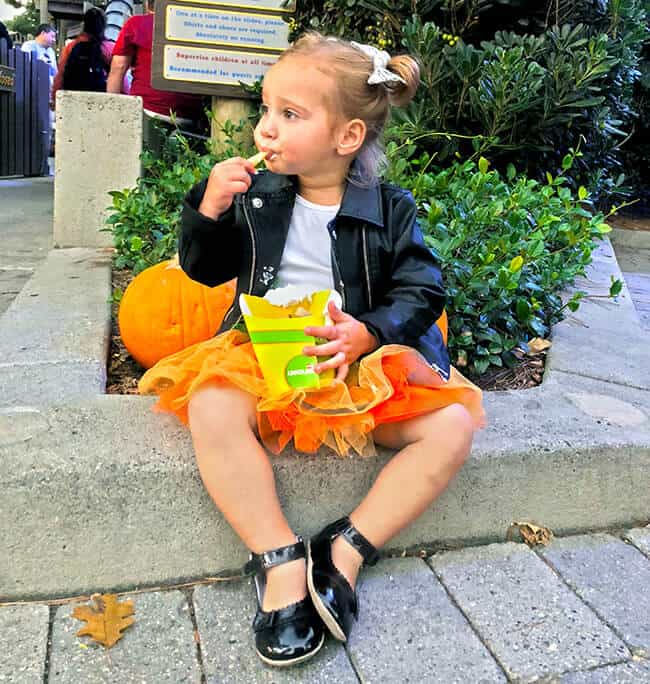 Everyone is allowed to wear costumes to Brick Or Treat Nights, and you will find that everyone goes all out. The costume contest is a big attraction for guests, and everyone is welcome to enter. Just make sure to follow the guidelines on the website. We love all the photo opps in the park as well.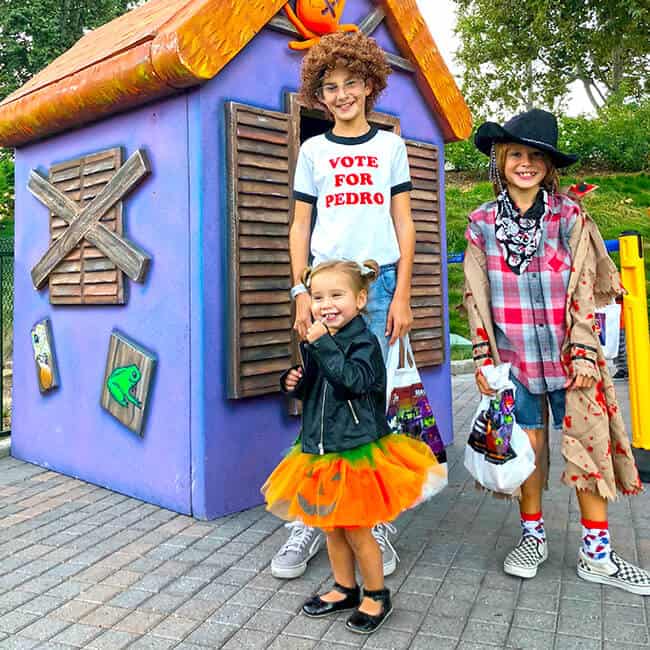 Thanks for the fun time at Brick Or Treat Legoland! we will be back next year. It's tradition.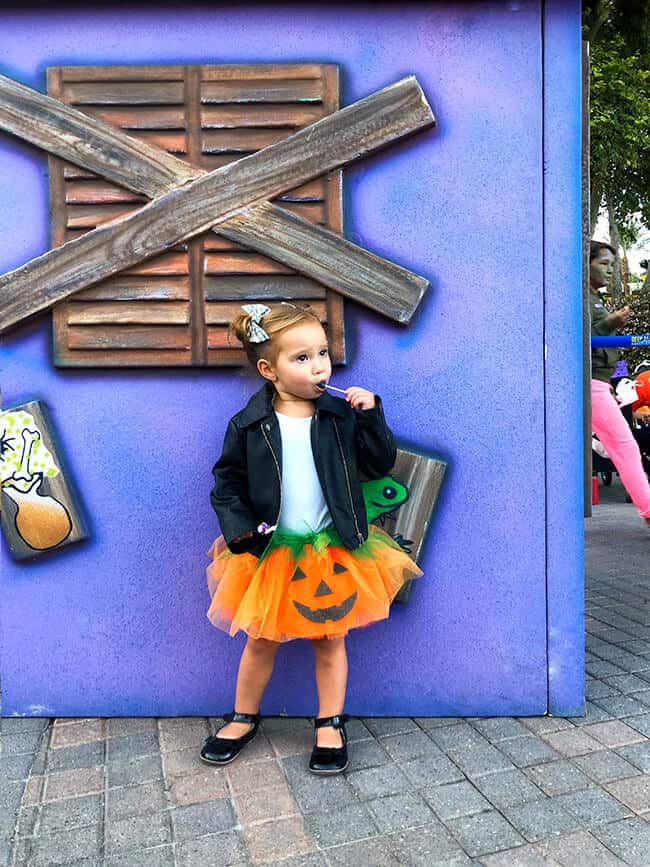 {Disclosure: We were given tickets to this event, but we would have gone regardless! All thoughts and opinions are 100% my own.}