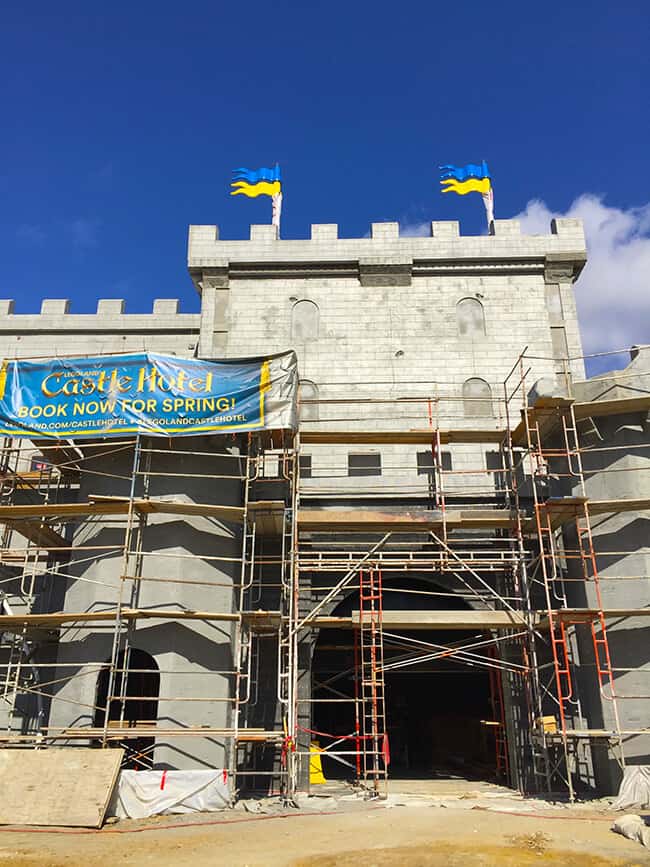 earlier this month, i had the chance to check out the construction progress of the new Legoland Castle Hotel that will soon be opening at Legoland California Resort in Carlsbad. i have a bunch of boys who can not wait for it to open this April 27th...the are VERY EXCITED! let me tell you, it's going to be amazing. if your kids love Legos, they will be in Lego Heaven. and i wanted to share with you some photos of the hard hat tour i took to give you an idea what to expect.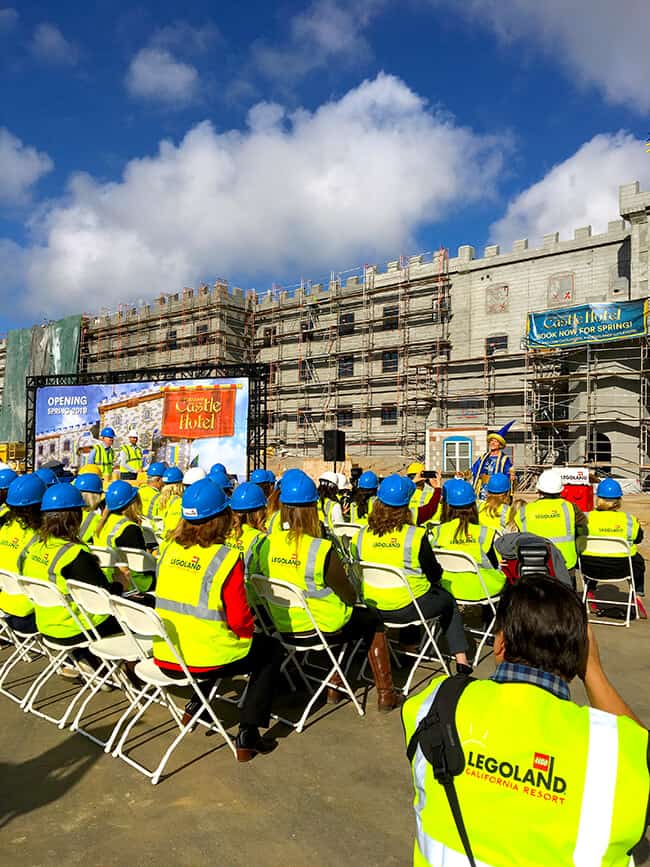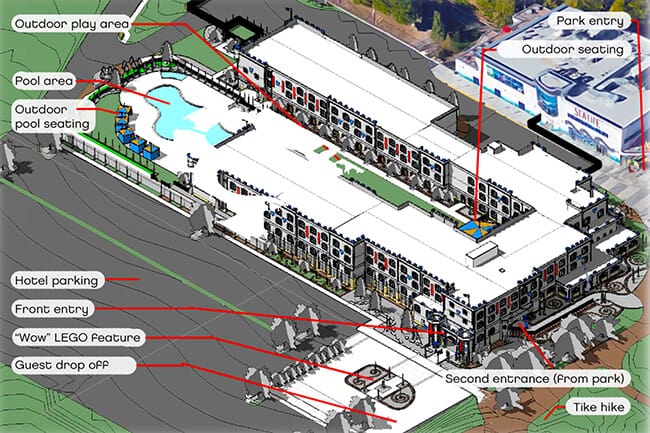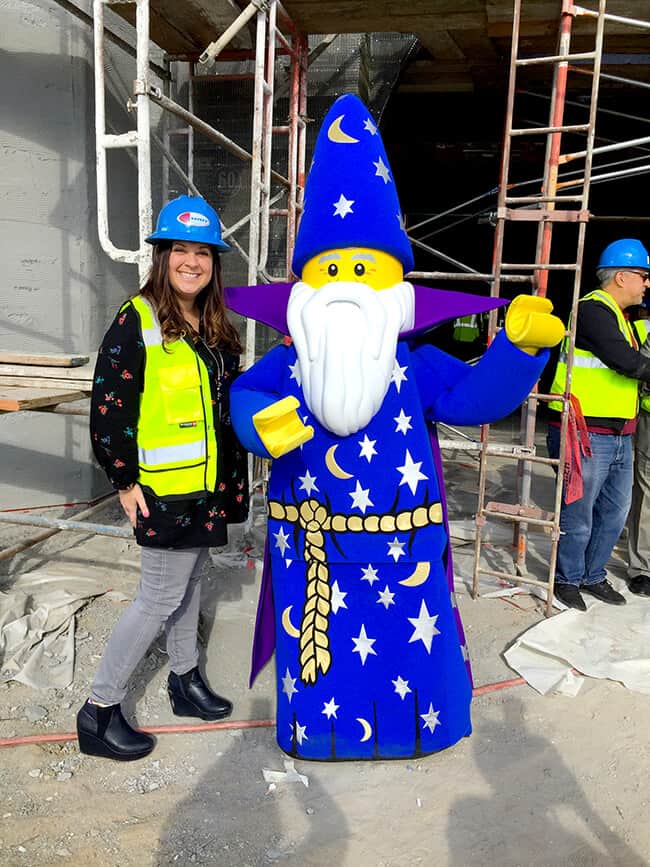 if you have ever stayed at the current Legoland Hotel, then you have some experience of what it will be like to stay at the Legoland Castle Hotel. although it is similar, there are also many unique features and cool improvements that you will only experience at the Castle.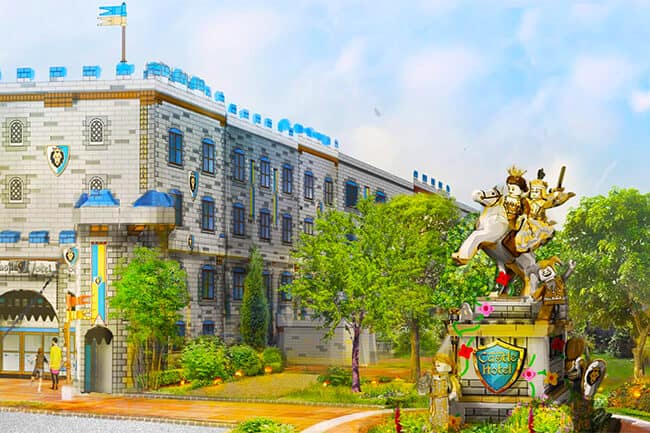 here is a sneak peek of the lobby. it will be set up separately from the rest of the hotel and will of course have Legos and fun things for the kids to do while the parents are checking in.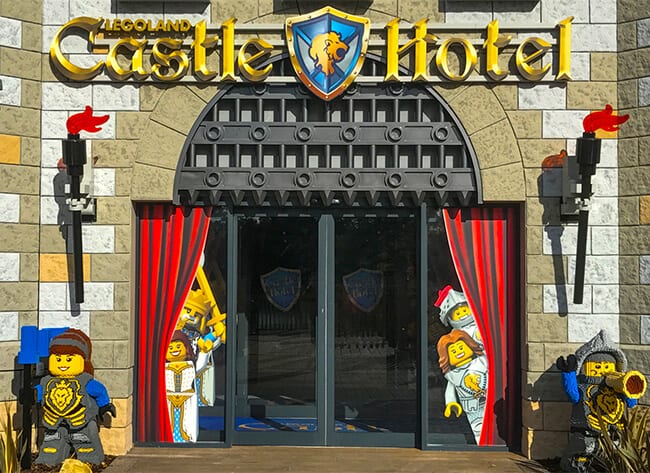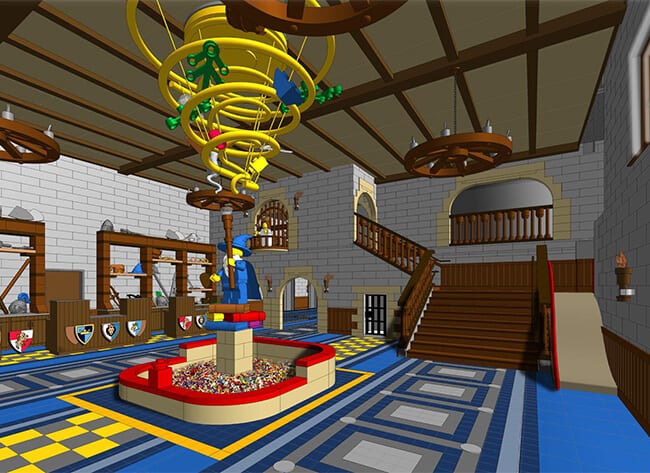 here is what it looks like right now...but don't worry, it will be complete very soon. use your imagination to envision the Lego slide that will be built next to these stairs. fun!!!!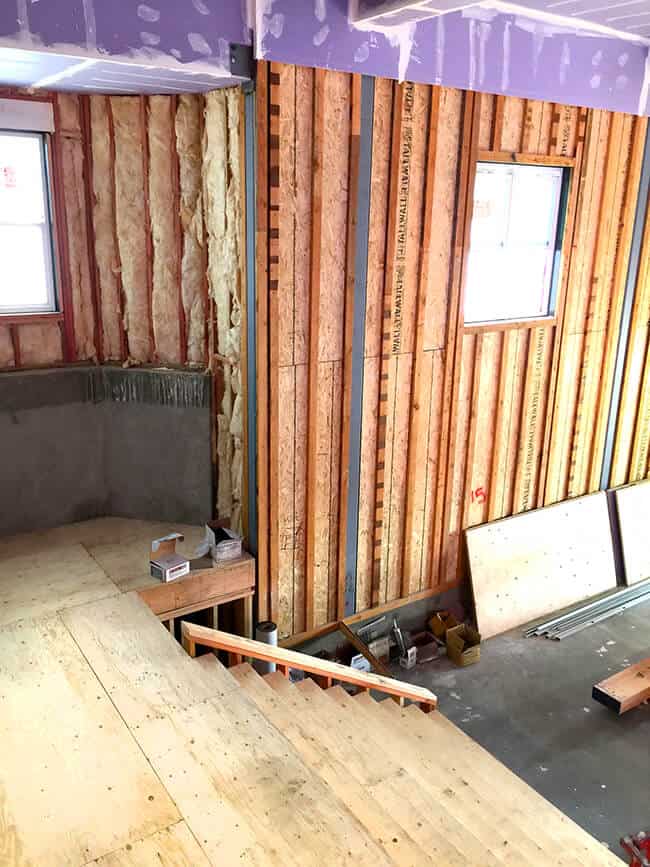 next up, we headed over to where the new restaurant will be located in the hotel. the Dragon's Den, is a first at LEGOLAND California Resort. it will be the resort's first full-service sit down restaurant. the head chef explained how the restaurant would be set up and how the food will be locally-sourced, creating a unique dining experience.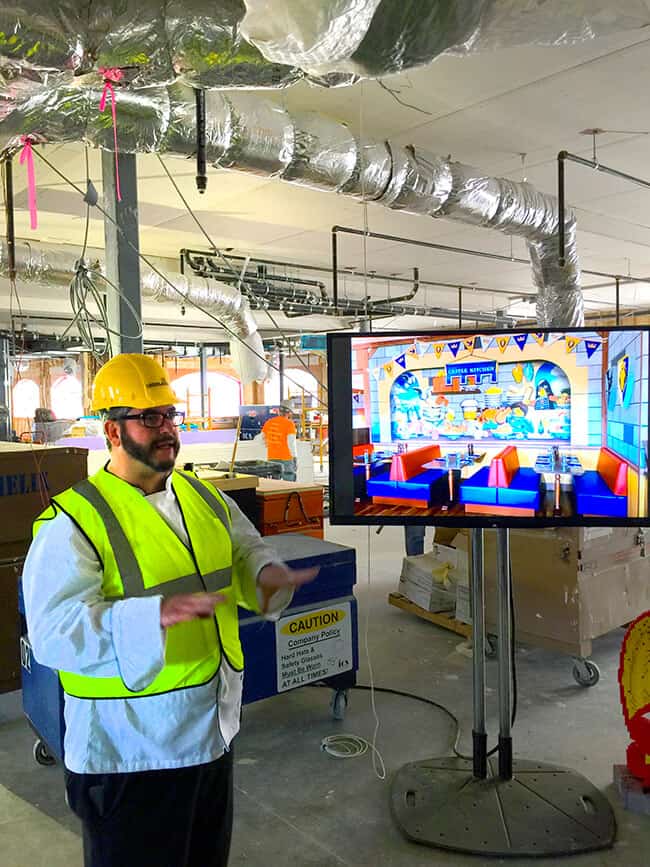 it will include an open kitchen for guests to watch chefs preparing their food. plus, it will be decorated with amazing LEGO models, and LEGOLAND entertainers will interact with guests. breakfast will be included with each guest's stay and includes made-to-order items along with a buffet. here is what is will look like...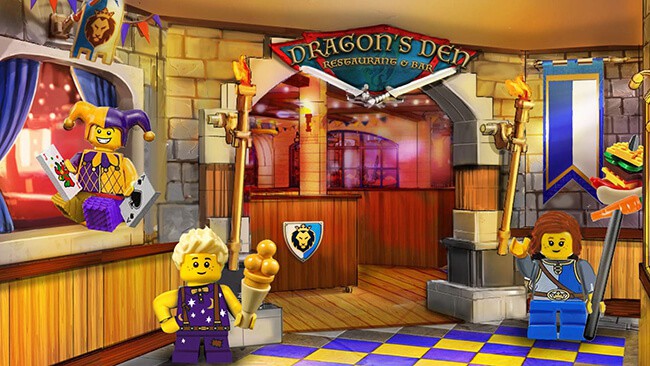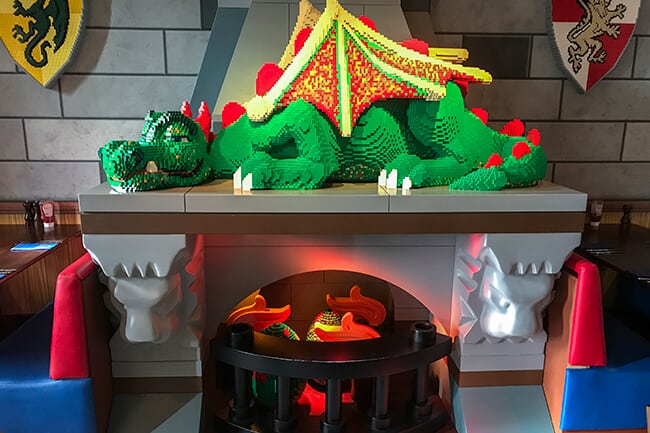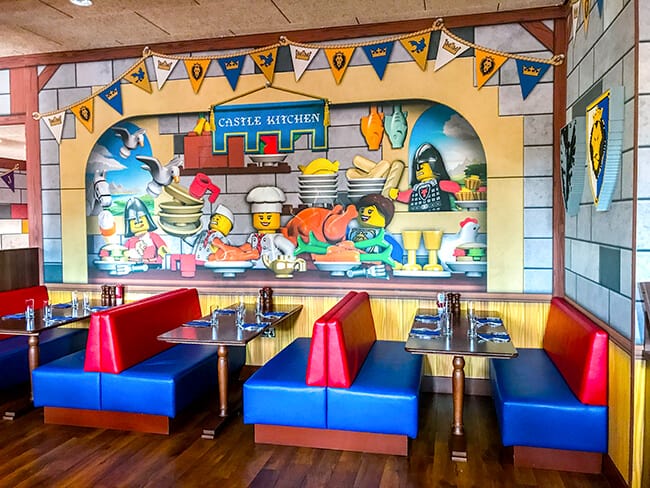 located next to Dragon's Den restaurant, there will be a play area for kids and also Jester's Bar. i am sure this will be a favorite area for adults and kids alike.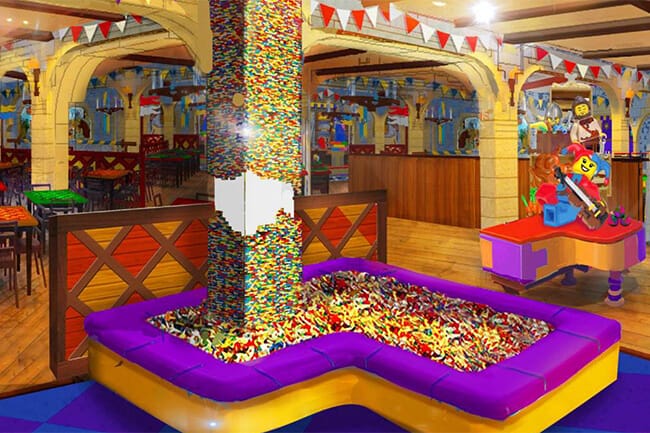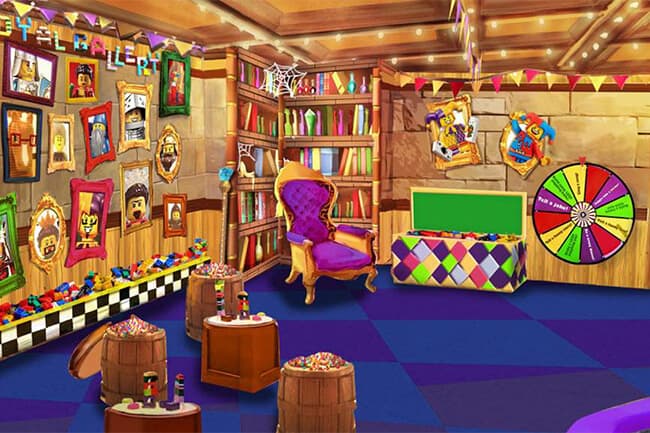 then we headed over to where the The Royal Courtyard will be locate. this is where hotel guests will be able to sit and relax, children will be in a fairy tale of their own creation with a DUPLO play area for the younger kids, larger play structures for the older kids, giant movie screen for nighttime movies, and a stage for live plays and shows.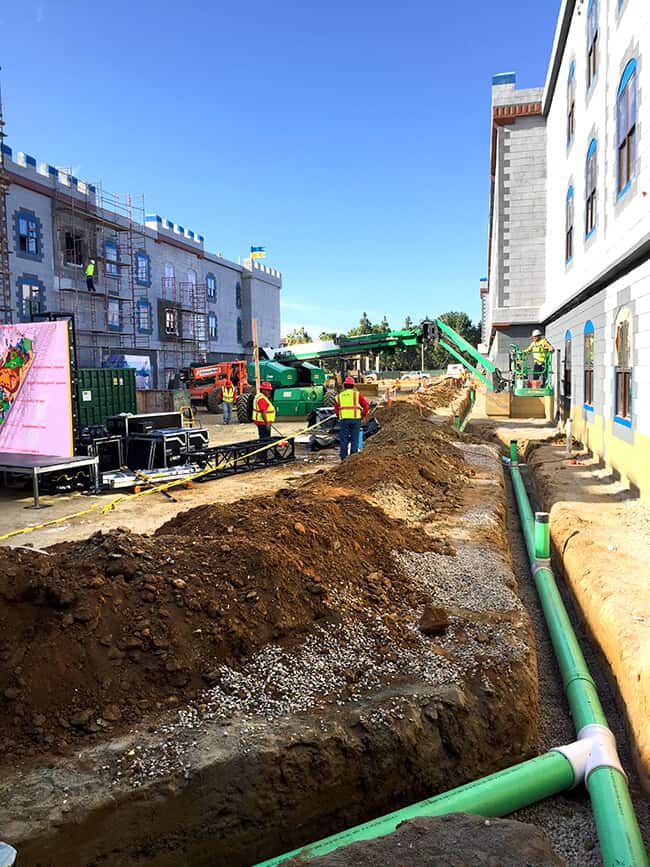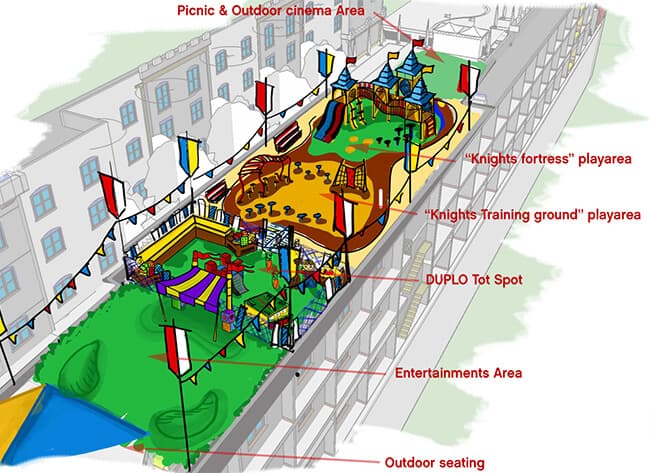 there will also of course be a pool area! it will host a gradual incline pool and hot tub, plus a pool bar and grill that will offer smoothies, sandwiches and salads prepared fresh to order.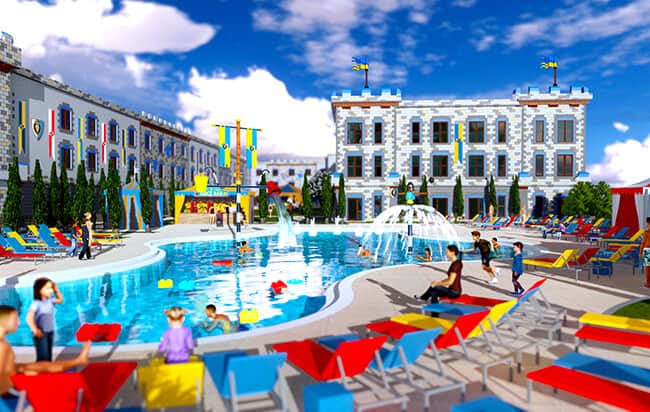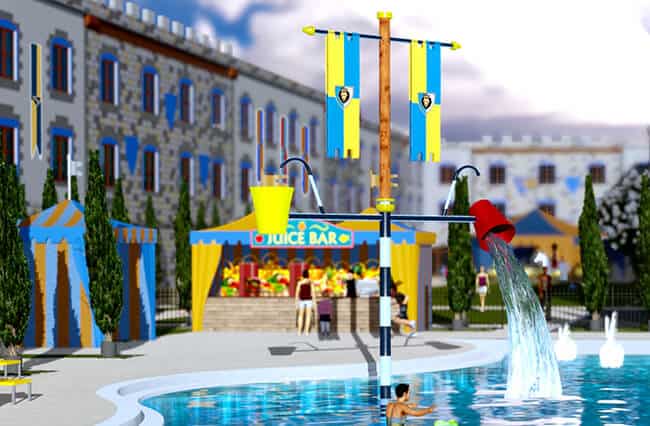 oh!!!! if you have been to the LEGOLAND Hotel, then you totally know what i am talking about when i tell you my kids favorite thing to do is ride the elevator. as with all things Lego, there are surprises at every turn. that goes for the elevators as well. when i say the construction of the elevators, i wanted to hop in a see what cool thing happened inside, but i guess i will have to wait. they did tell me that is will be a wizard theme. how exciting!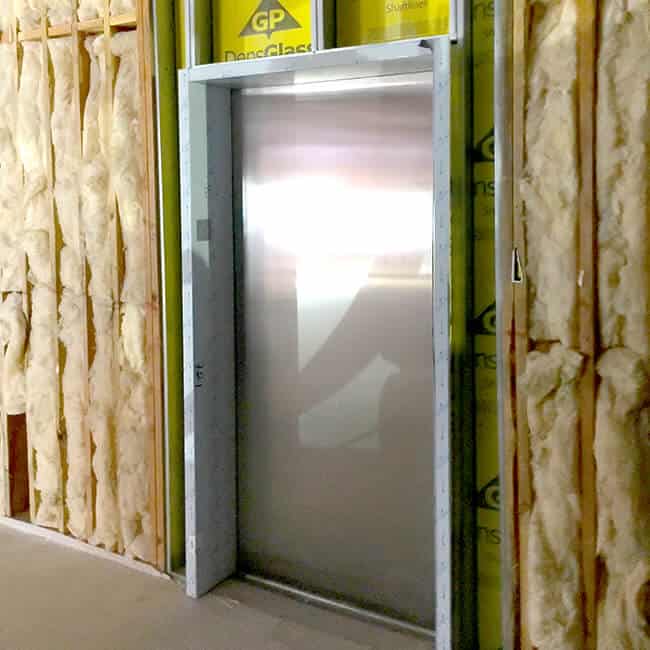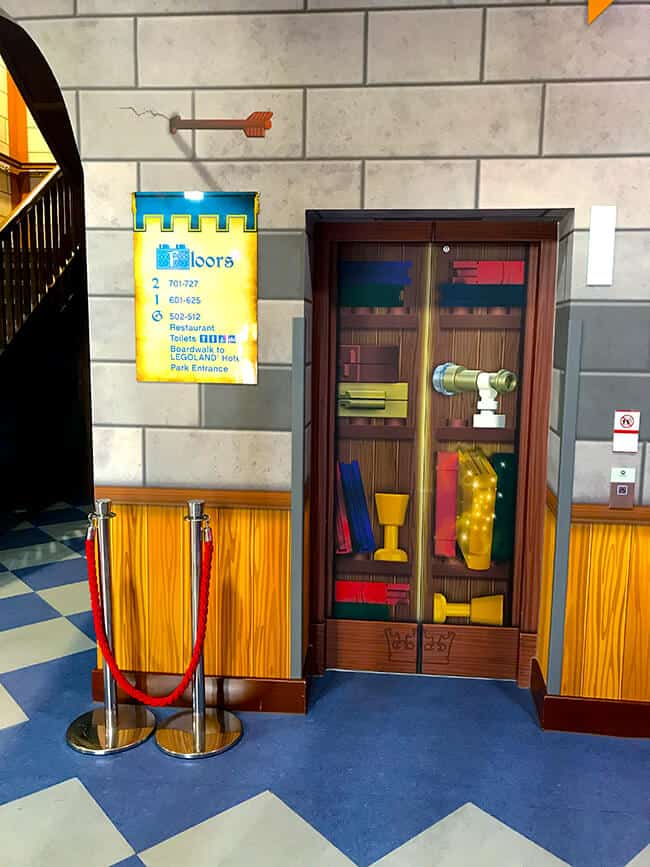 finally, we were able to check out the rooms!  there will be 250 premium LEGO Castle themed rooms with your choice of Knights & Dragons, Royal Princess or Magic Wizard. i personally can't wait for a princess room. after years of all boys, i want to share this room with my little girl. my boys are hoping to stay in a Magic Wizard room. and unlike the current LEGOLAND Hotel that offers standard and premium rooms, ALL of the rooms at the LEGOLAND Castle Hotel will be premium. they will be fully decked out with Lego sculptures and themed deco, a separate kids' area with LEGO building tables and scavenger hunt in every room, and bathrooms with a tub, shower and toddler toilet seats.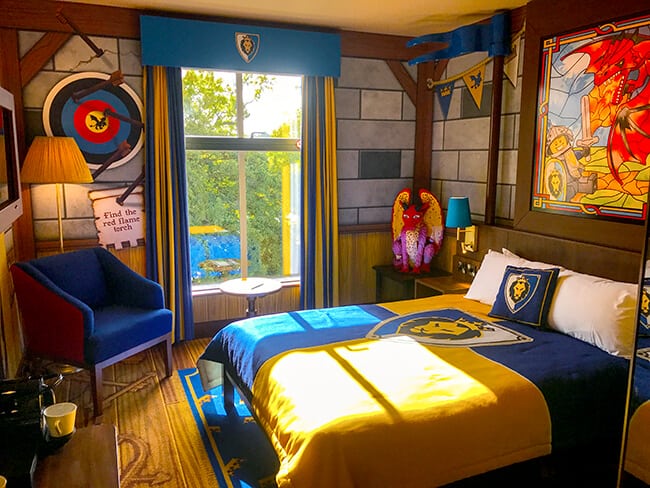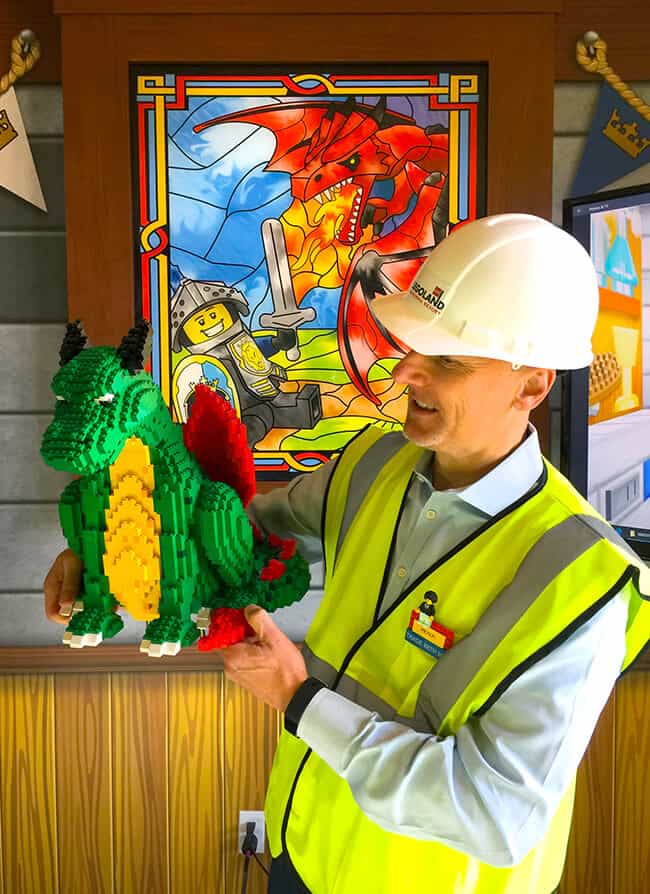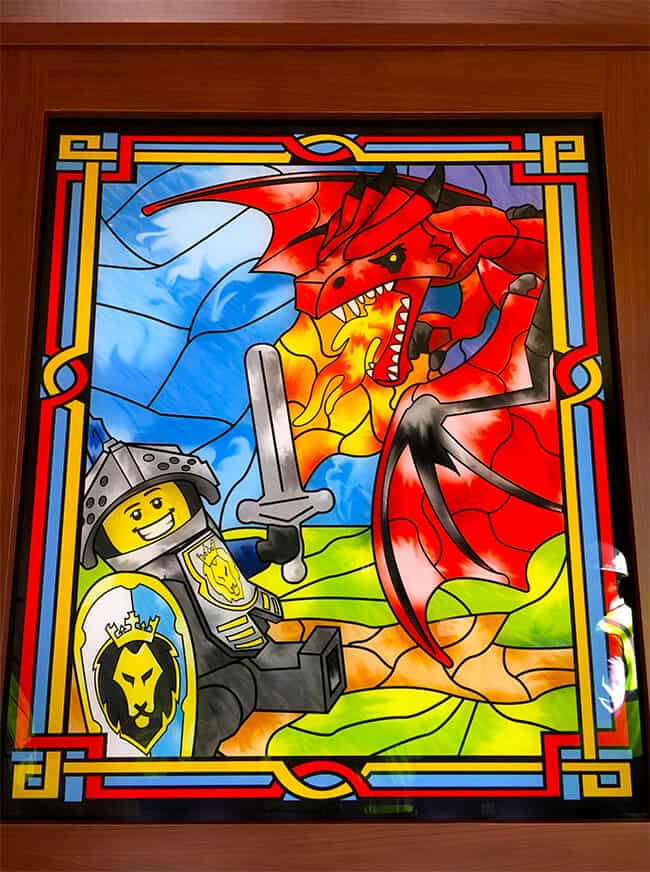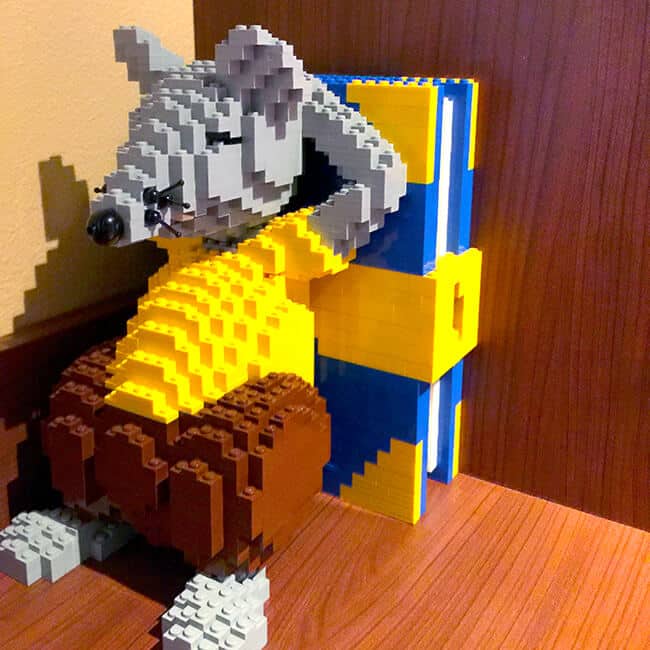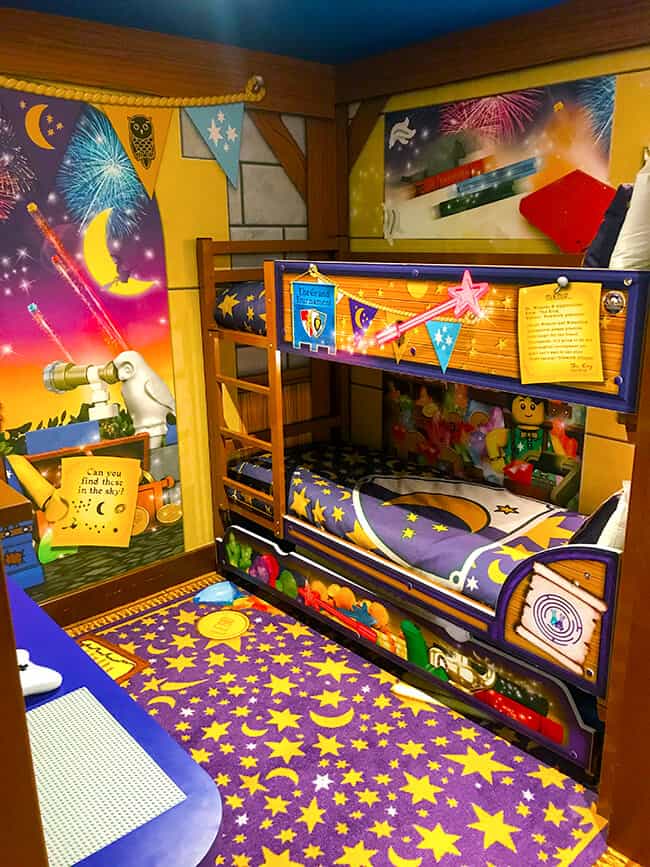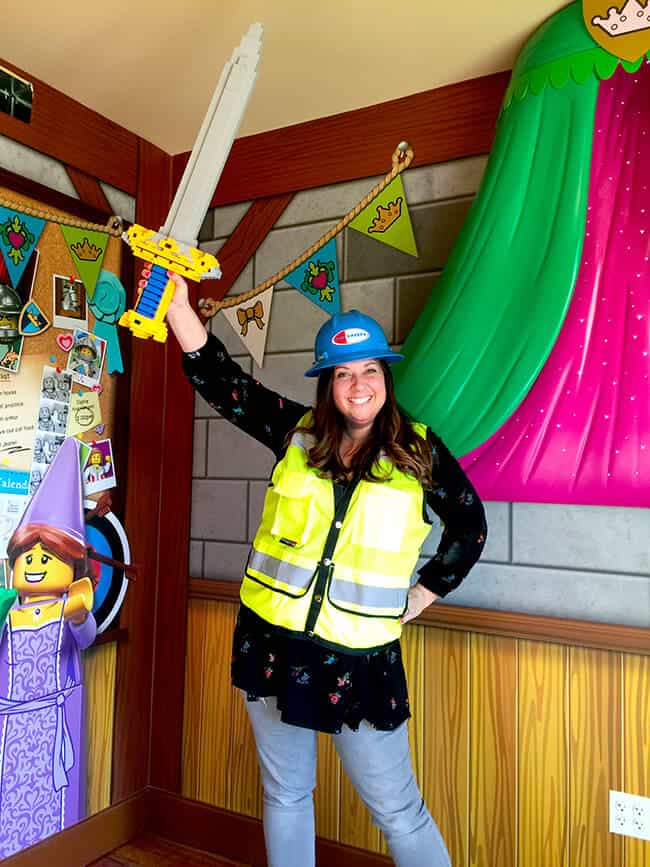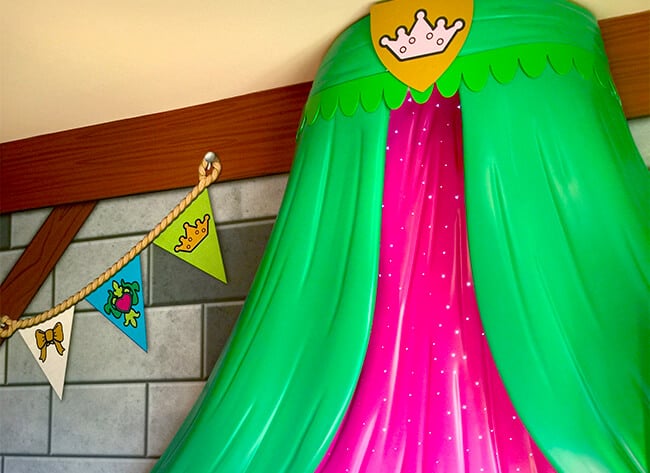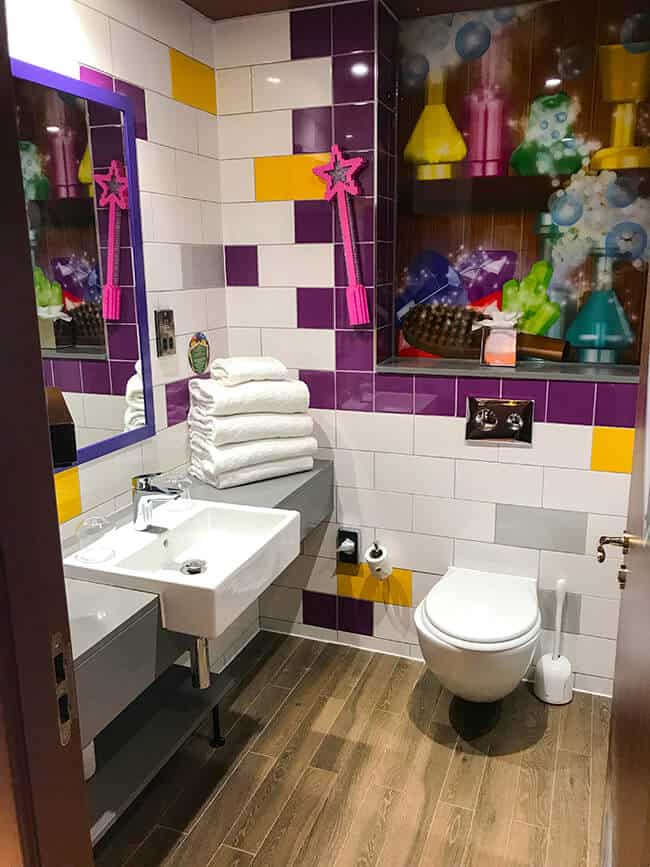 doesn't this all look like an amazing family-friendly hotel!!! i can definitely tell you it is 100% family-friendly. they have thought of everything.
it was a fun checking out the LEGOLAND Castle Hotel construction, it only made me more excited and i can't wait to experience it in its finished form with my kids...they are going to love it. just a few more months and we can!!!!!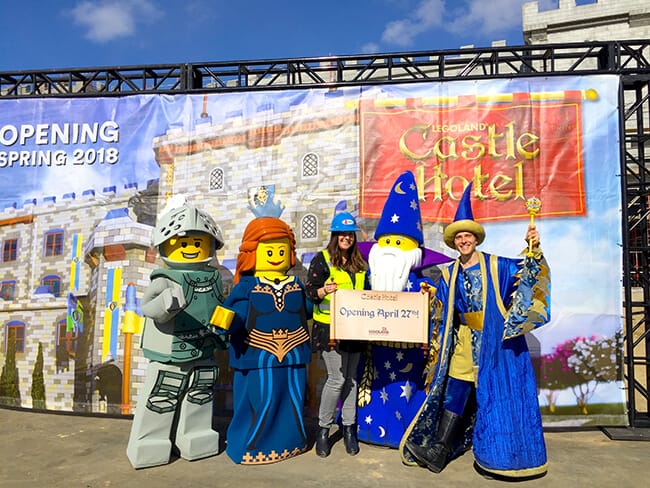 and guess what?!!!!  you can already book your stay. the LEGOLAND Castle Hotel will be ready before you know it. Southern California is so excited for April 27th.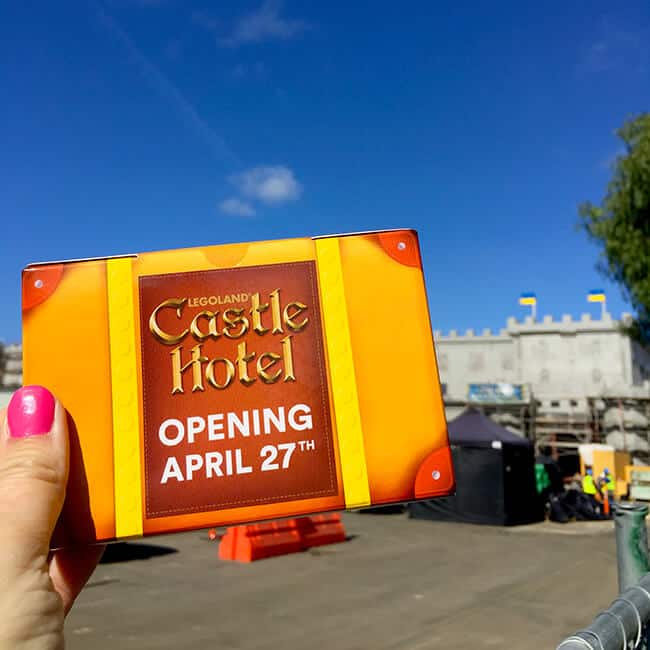 { This is not a sponsored post. I was an invited guest to check out the contruction. All thoughts and opinions are 100% my own.}