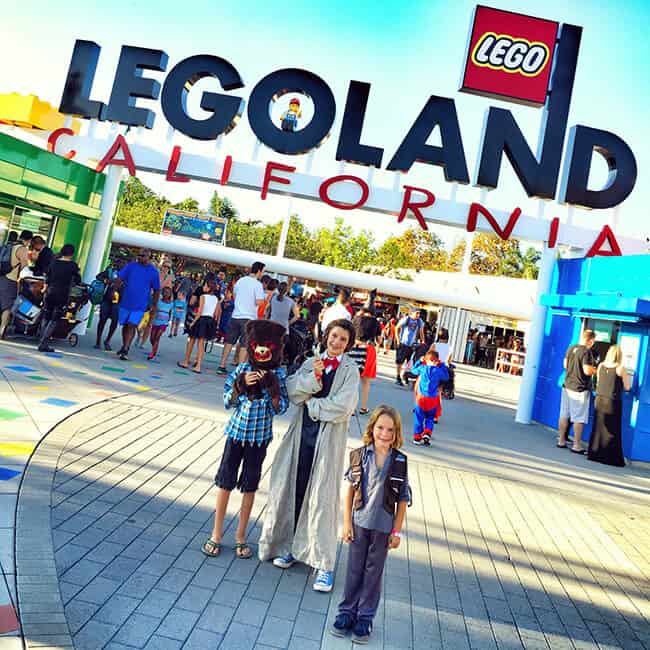 if you are looking for a fun interactive Halloween activity for your family, may i suggest Legoland's Brick-or-Treat Halloween party. it's by far, one of our family's favorite Halloween adventures, especially since my boys are LEGO fanatics. any chance we have to visit Legoland is a real treat. last weekend we went to the Brick-or-Treat party and stayed till closing, it was that much fun! and every year that we go, is more awesome than the last. that was definitely the case this year. it just gets better and better....more decorations, more treat stations, more Halloween characters around the park. Legoland did an AWESOME job.
when you visit Legoland during Halloween, you will find that the entire park is dressed up for the occasion. there are spider webs all over the place, and you will find Halloween Lego creatures hidden among the bushes.
even the rocks have dressed up for the occasion.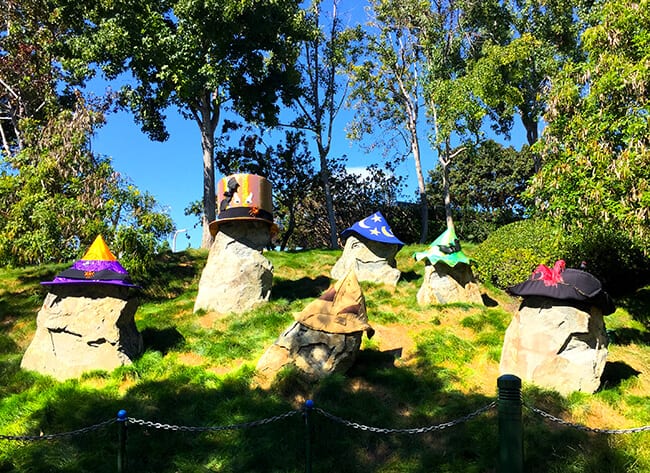 this year, there's a new adventure at Brick or Treat called Candy Quest. located in Fun Town, it's a maze with fun clues to hunt down candy. there are multiple treat spots inside, and each kid also got a Lego Chima set, which was very exciting.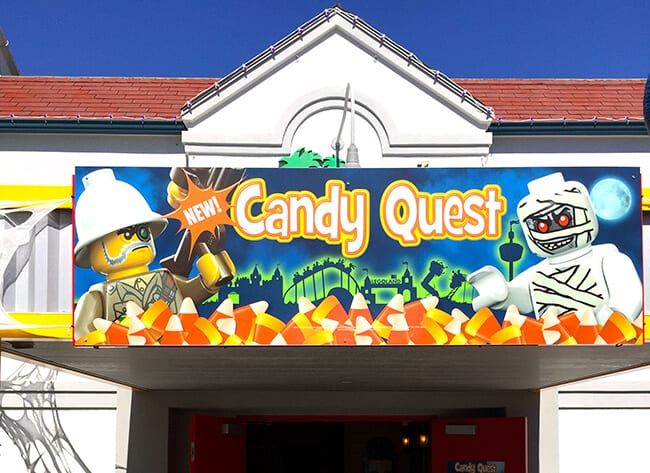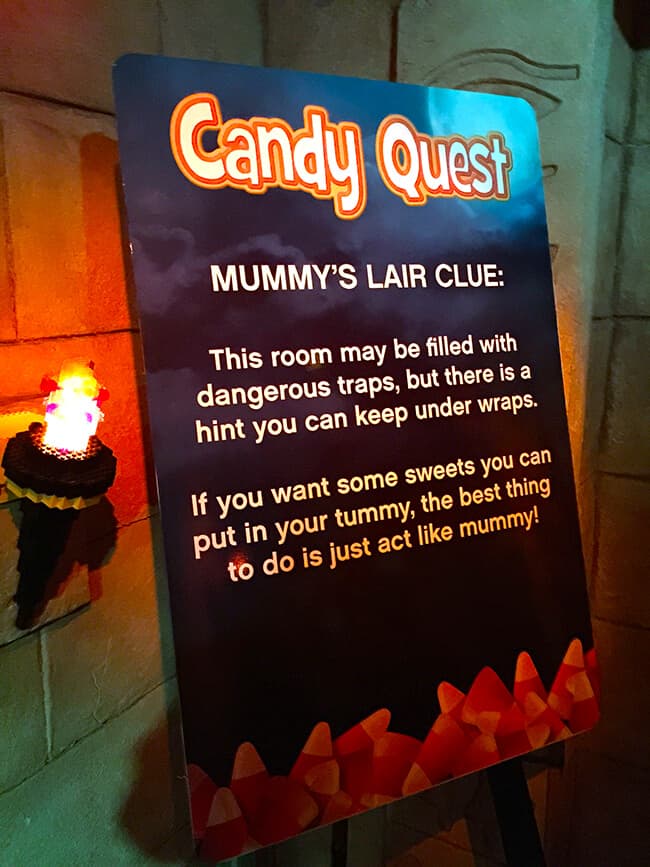 to make the Brick-Or-Treat party fun and exciting monsters, scarecrow, princess' and other Halloween characters are playing among the park, waiting to snap a photo or play a game with you. some of them are quite tall, some of them are sort of scary, and then there are the pretty ones. all of them are pretty cool.
when you go to Brick Or Treat at Legoland, you are going to want to trick or treat on the treat trail found through the park. be sure to pick up a bag when you arrive at the party.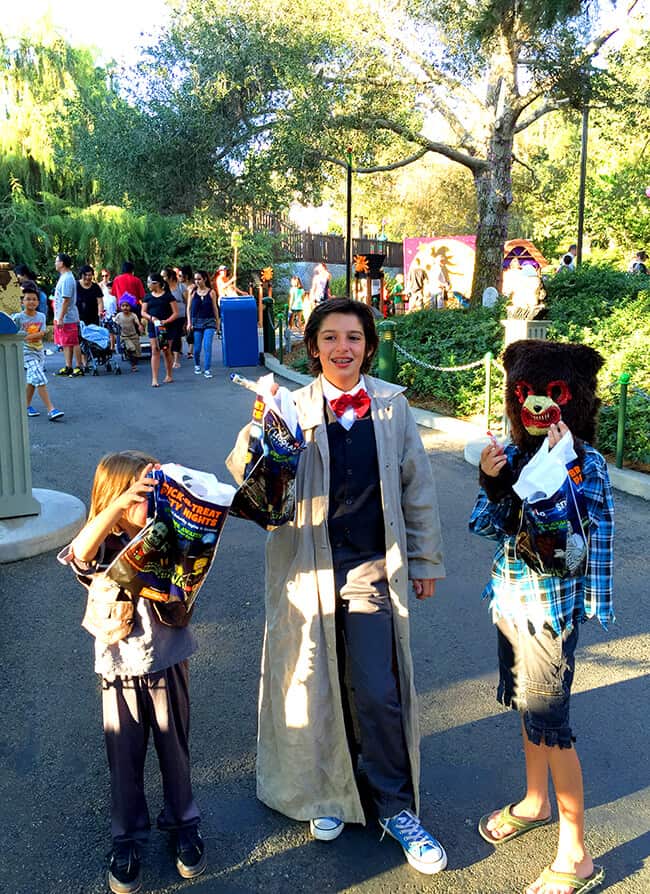 there are lots of themed treat trails located around Legoland Park. here you will trick or treat for candy, healthy snacks like Clif Kid bars, and Honest Juice Pouches, a souvenir Duplo LEGO piece, a Lego set and more!
there are also lots of smaller trick or treat stations where you can just get candy.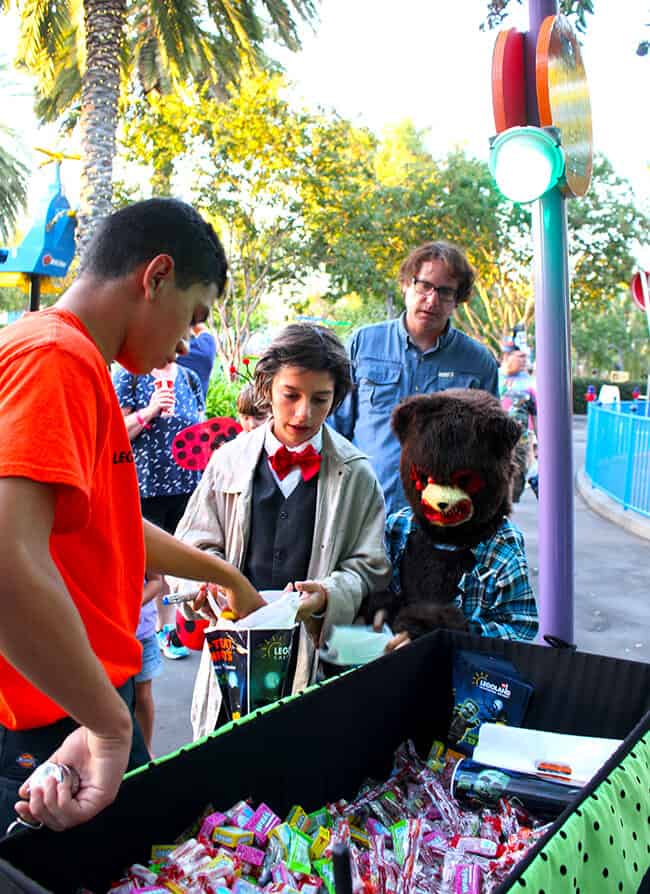 there is also a Treat Trail inside Sealife which was really cool. it was a nice change of pace to walk through the aquarium and see all the see creatures.
there is also Wanda's Jellyfish Disco inside Sealife if you want to join the dance party. it was really hopping.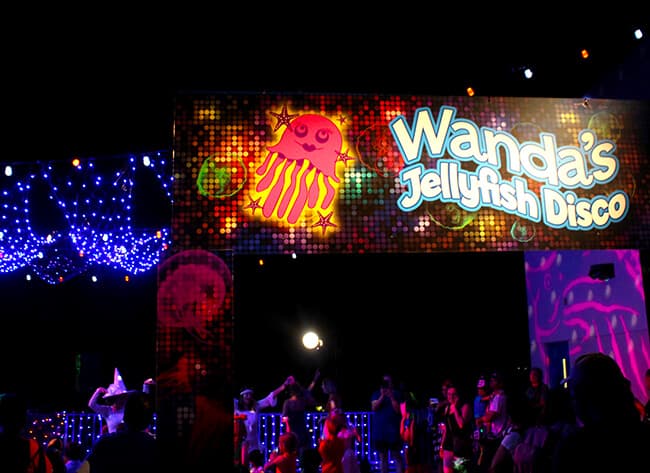 all of us had a great time brick-or-treating around the park. the boys got so much loot.

other activities at Brick Or Treat include the Ghost Boo Cruise, where you can participate in a letter scavenger hunt, a fun costume contest which all kids can enter, and some great shows.
plus there are lots of photo opportunities....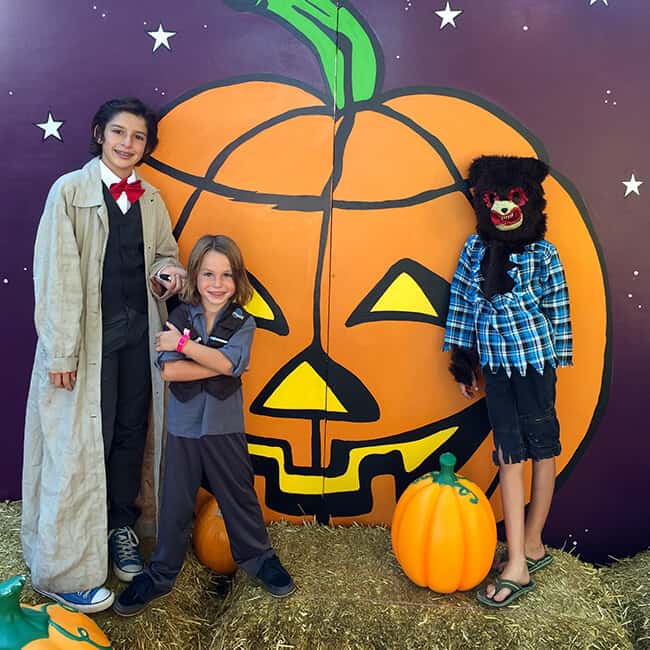 Vann was especially excited that we found a Lego dinosaur to get his picture with. it went perfect with his Jurassic Park costume.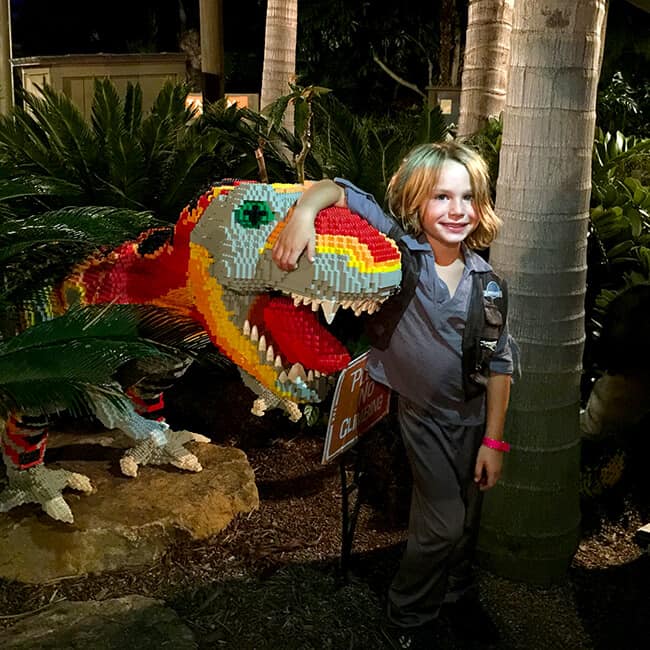 don't forget to get your picture with the giant Lego pumpkin!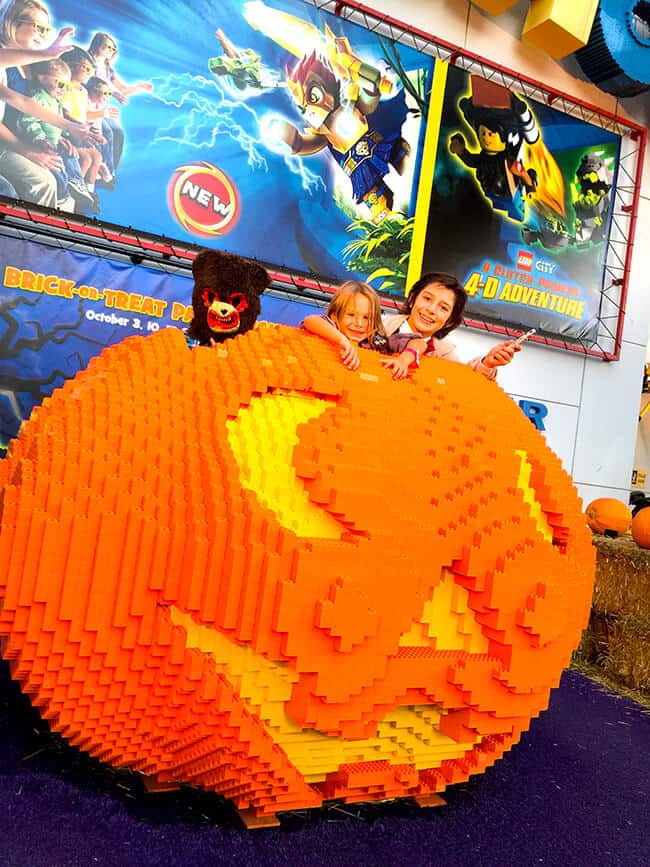 we really enjoyed Brick-or-Treat at Legoland. the boys love everything LEGO, so they had been looking forward to this night all year long.
if you would like to go to Brick Or Treat at Legoland, you have 5 nights to party this October!
October 3rd, 10th, 17th, 24th, 30th | 5:00-9:00 p.m.
it's a separate ticketed event, and there are tickets available to enjoy the park full day or just for the party. click here for more info.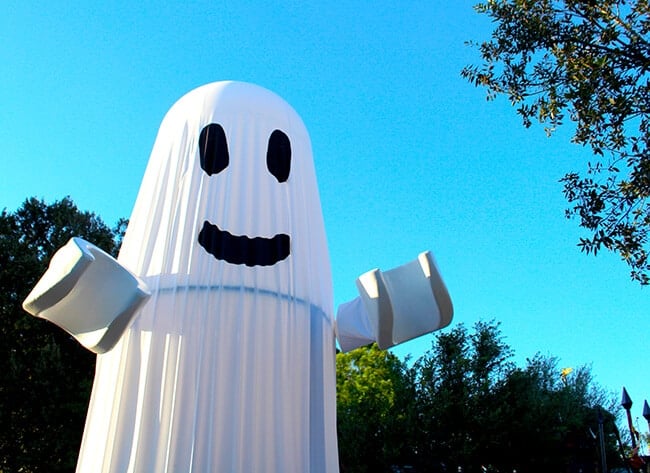 {Disclosure: I am a Legoland Ambassador, my family received free admission. All thoughts and opinions are my own.}