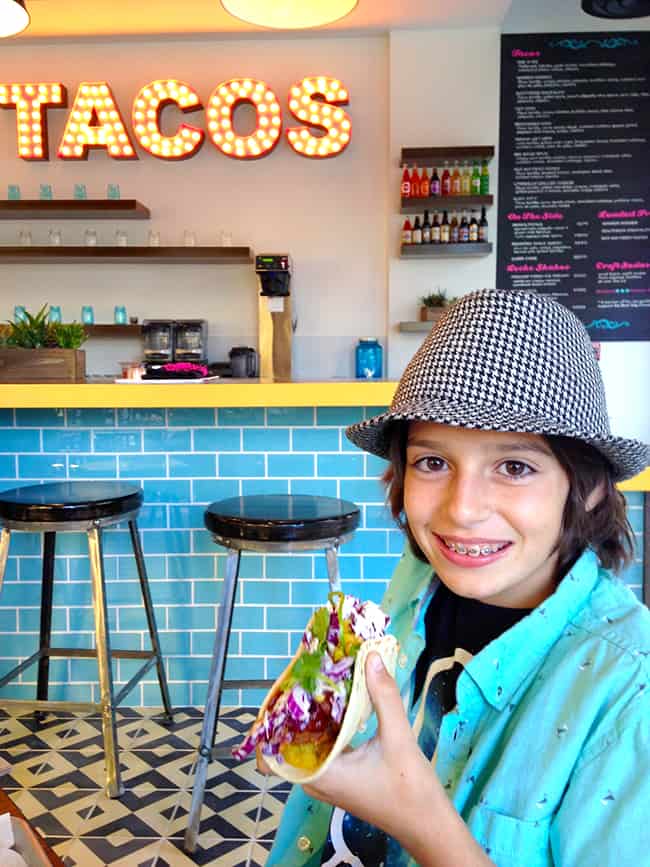 U.S. Taco Co. has now unfortunately closed.
last week the boys and i were able to preview Huntington Beach's newest taco shop, U.S. Taco Co., the much anticipated craft taco concept restaurant from Taco Bell Corp. it was really a treat to get to try it out and see what the hype was all about...i had no idea what to expect. was is going to be like Taco Bell?
well no....not at all.  the best way i can describe it is, that it's more like a gourmet food truck in the form of a boutique casual restaurant, with foodie quality food, and a great vibe steps from the Pacific Ocean.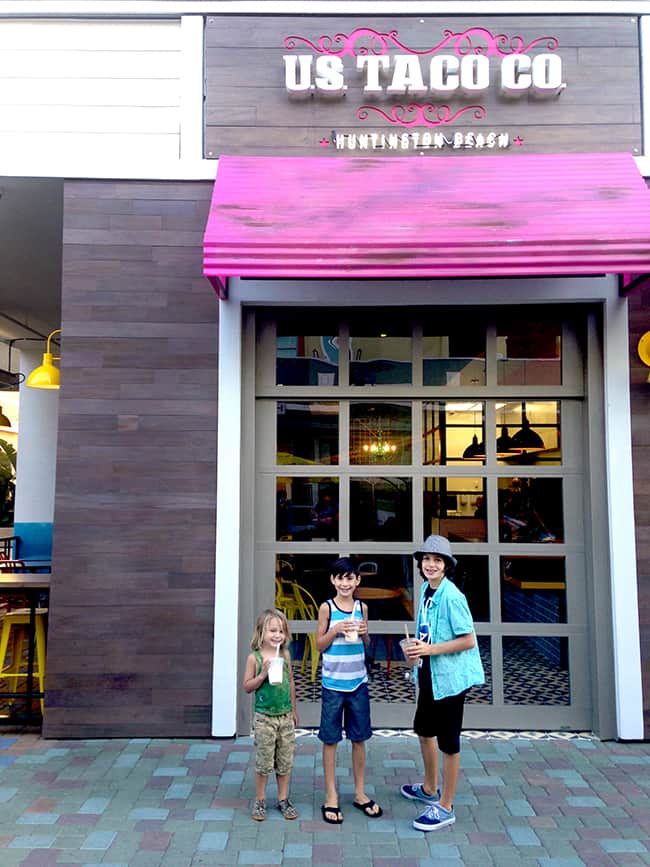 i just love the design and decor of the restaurant, it features a fresh a take on the traditional American color palette, with vibrant neon reds, whites and blues that are fused with decor that is definitively Mexican-inspired. brightly colored subway tiles, fun mason jars, and an open kitchen that allows diners to watch as food is freshly prepared.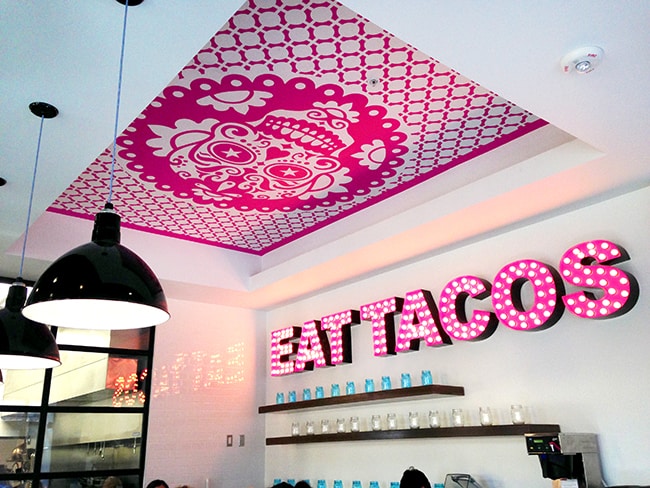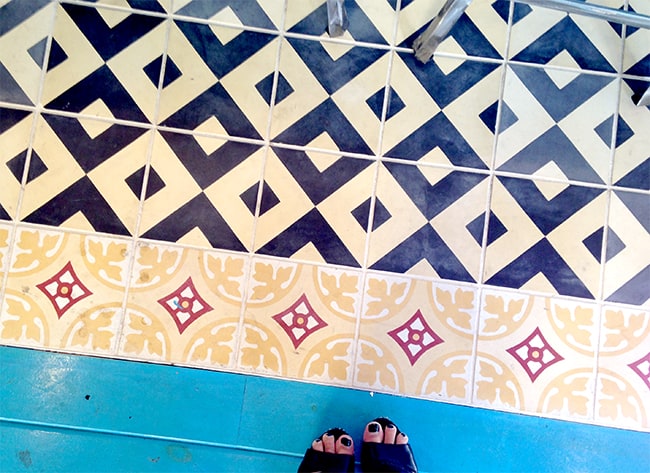 i especially love that they brought in hints of decor inspired from the Mexican holiday of Dia De Muertos.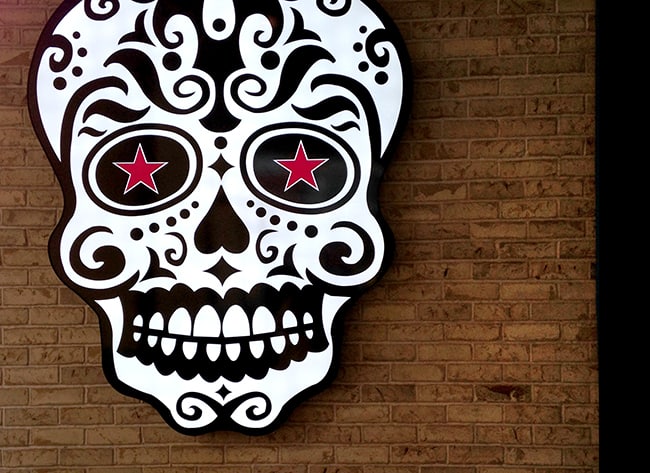 and now about the food! it's really exciting and different from anything i have had.
U.S. Taco Co.'s menu was designed by U.S. Taco Co. Executive Chef, Rene Pisciotti. the menu includes ten premium tacos that are American-inspired from places across the United States, such as the Philly cheese steak inspired "Brotherly Love" and the real Texas brisket filled "Not My 1st Rodeo," but they all have a Mexican twist.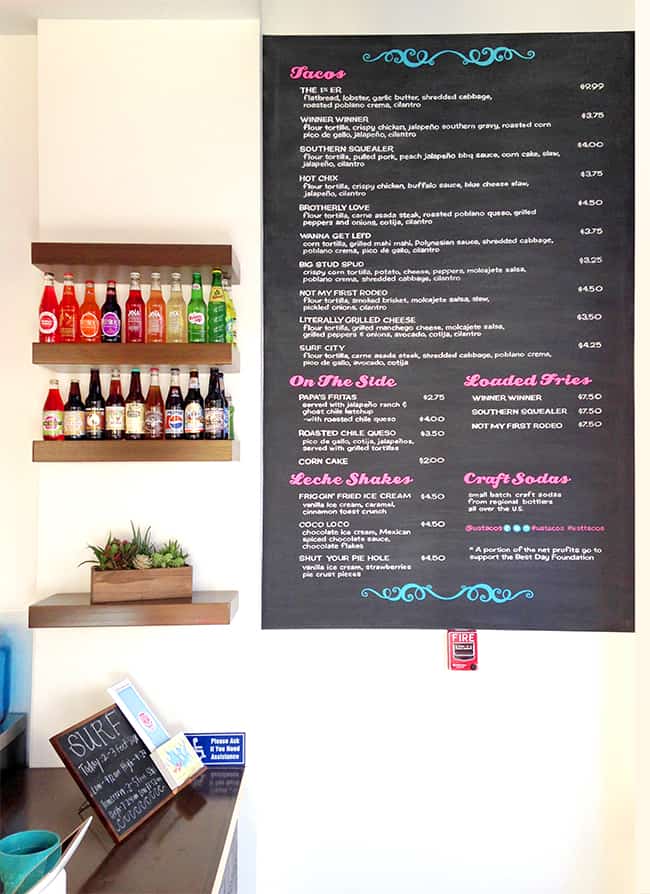 i got to try some of the tacos...they were pretty much awesome. my oldest son and i gobbled them up.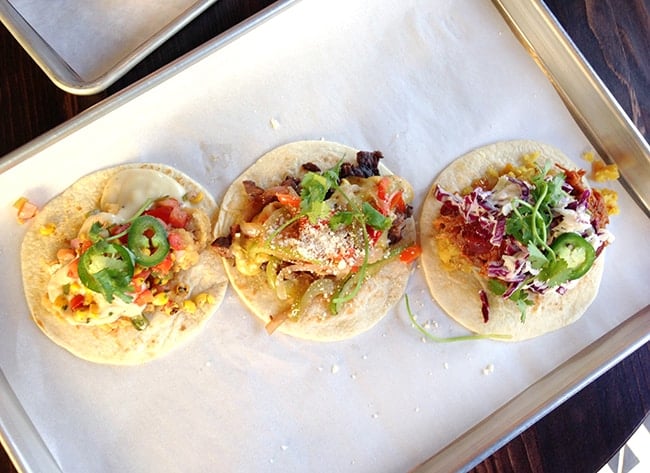 here i have the Crispy Chicken with jalapeño gravy, Carne Asada with roasted poblano queso and Pulled Pork with peach jalapeño BBQ sauce and corn cake. so unique and VERY tasty!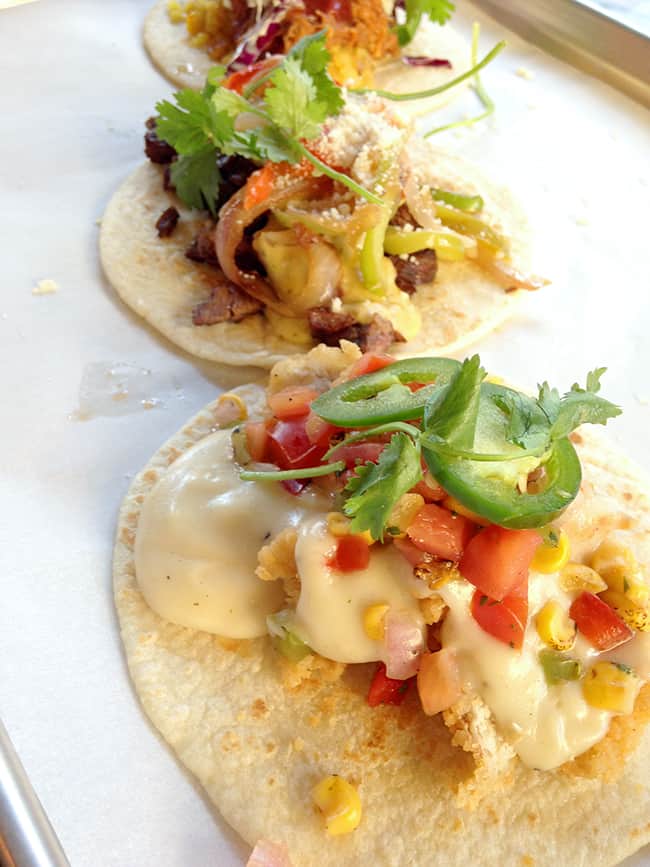 and the fries! i am a french fry connoisseur...or at least i love eating them. U.S. Tacos Co. has some of the best fries i have ever had. the have a special "scoop" shape that makes them nice and crispy on the sides and perfect for dipping. you gotta try them with all the special sauces; like the jalapeño ranch, ghost chile ketchup or roasted chile queso dip. they taste perfect with just plain ketchup too.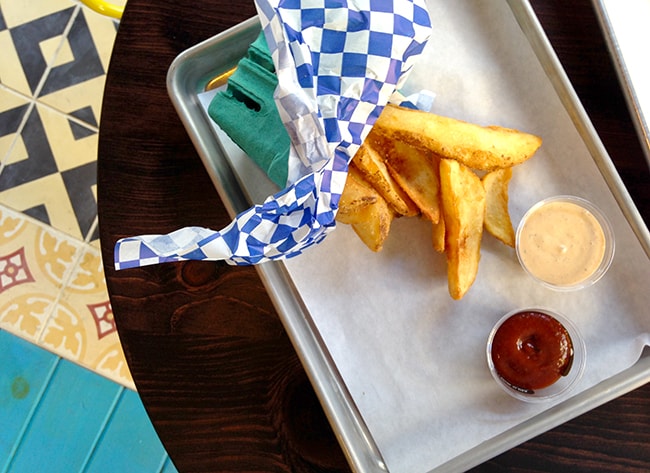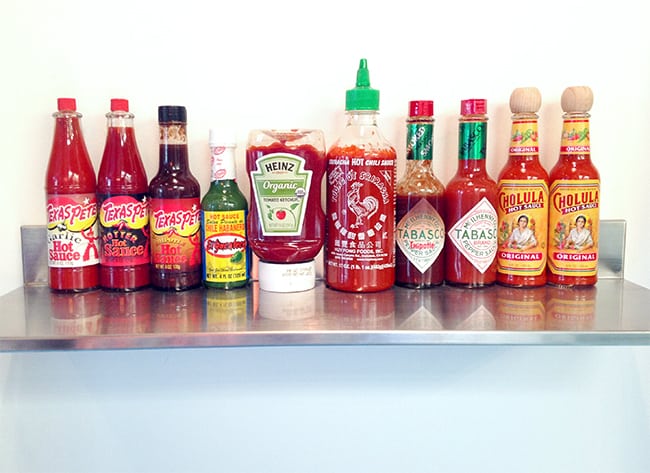 the boys really enjoyed everything including the small batch, craft sodas which were a big treat to them...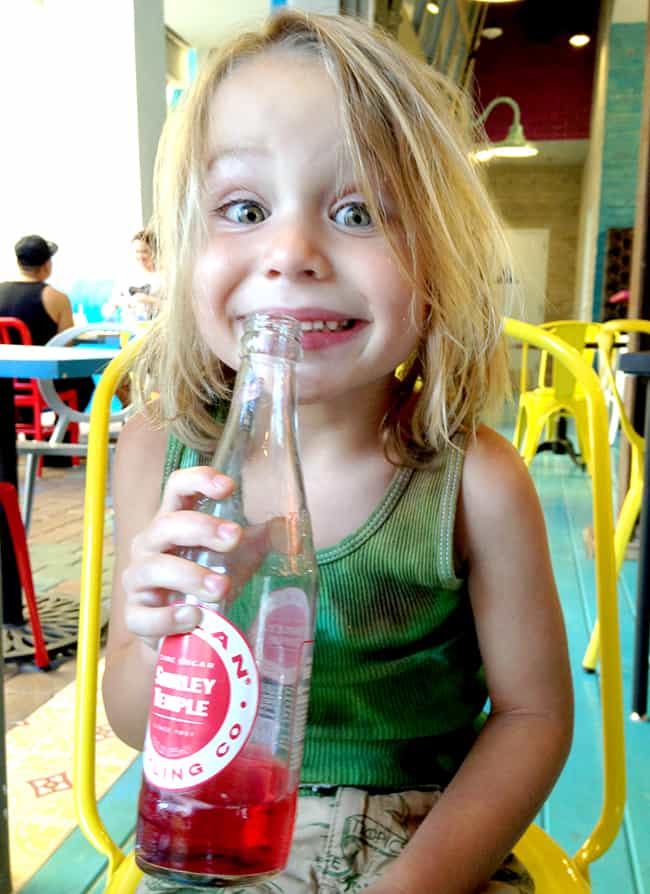 and they also the kids meals, which you can order on request.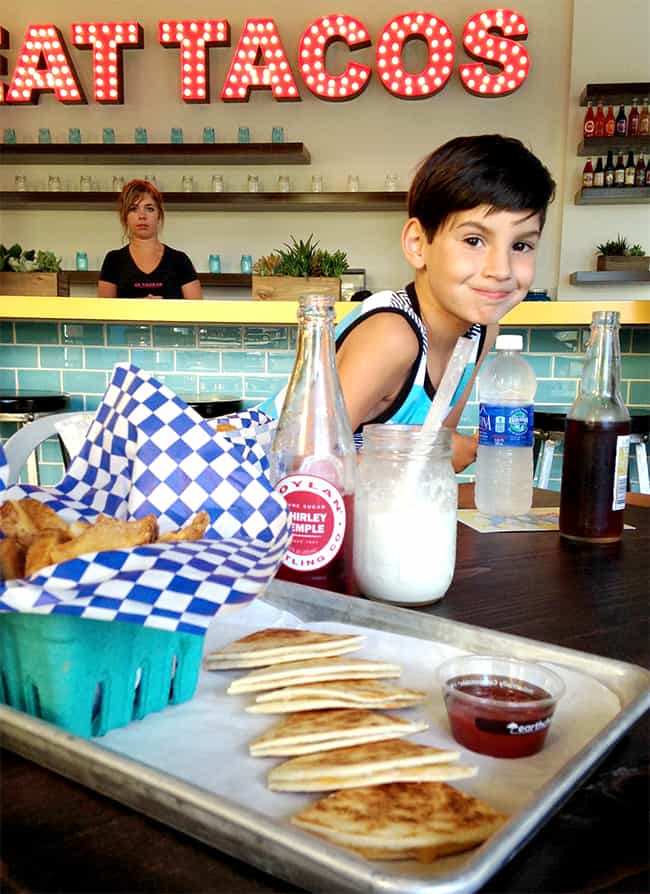 and you are not going to want to miss out on the milkshakes or Leche Shakes as they are called at U.S. Taco Co.  yummy! they are SOOOO GOOD! the flavors are unique and served in a large mason jar. i haven't enjoyed a milkshake like these for quit a long time.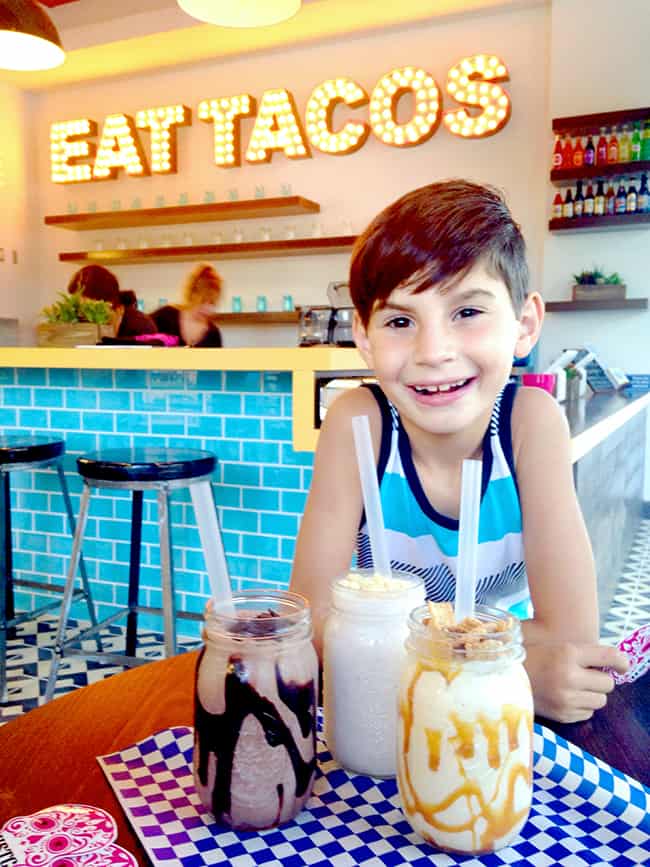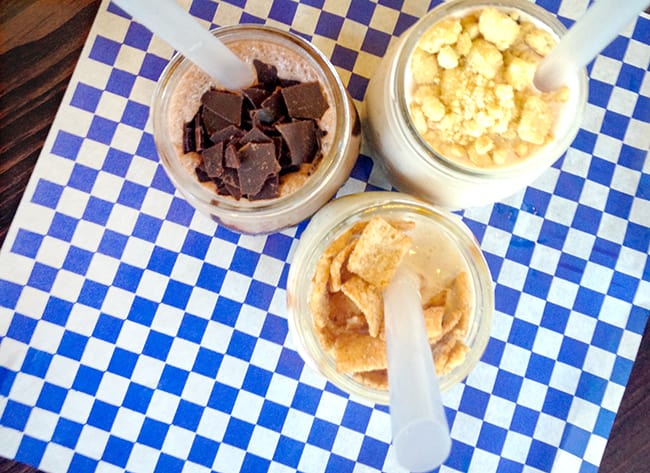 i mean common! Friggin' Fried Ice Cream with cinnamon toast crunch, Coco Loco with spiced chocolate sauce and chocolate flakes, and Shut Your Pie Hole with strawberries and pie crust.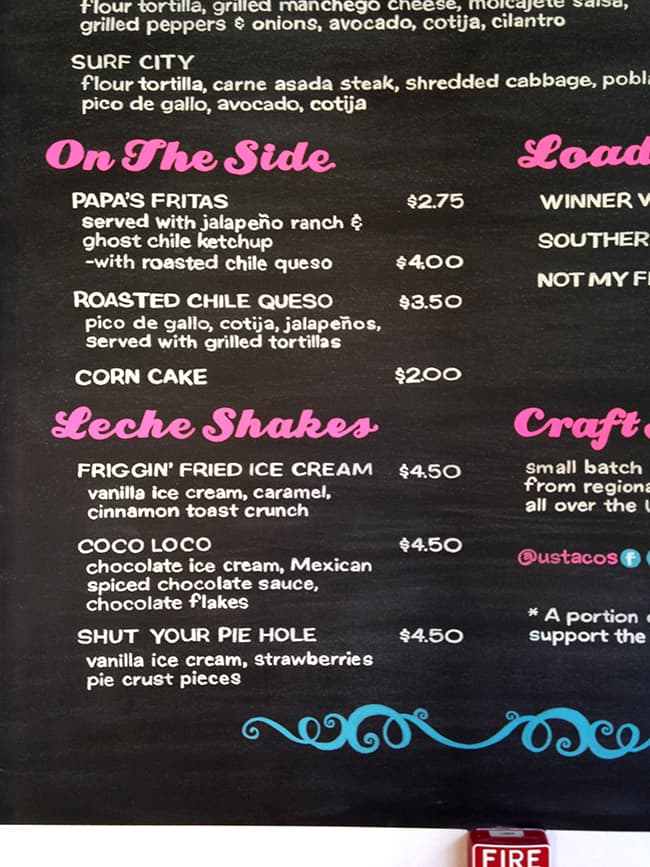 talking to the owners and creators of U.S. Taco Co. it was great to learn about how the restaurant came to be.
"This concept started with a team of entrepreneur-minded food lovers steeped in fusion food culture," said Jeff Jenkins, who led the opening of the first U.S. Taco Co. restaurant. "We blended this passion for unique dishes with the inspiration that we got from the Mexican holiday of Dia De Muertos, which celebrates life and family. What we dreamed-up was U.S. Taco Co., which is about the experience of eating good food with your family, friends and community."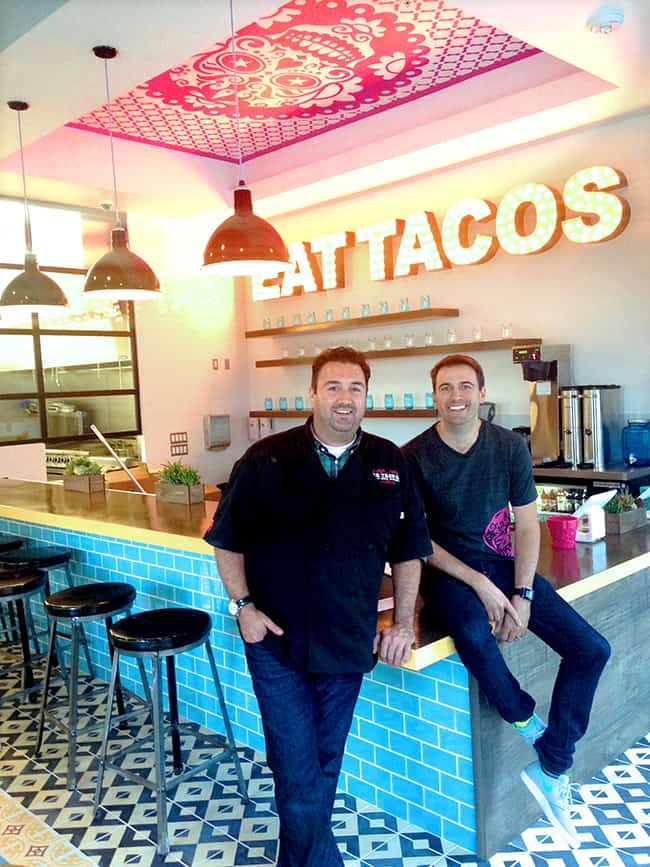 the boys and i really loved our experience at U.S. Taco Co. and can't wait to go back. i know that it's going to become one of our favorite restaurants to visit when we come to Huntington Beach.
keep up with the latest U.S. Taco Co. News Instagram | Twitter | Facebook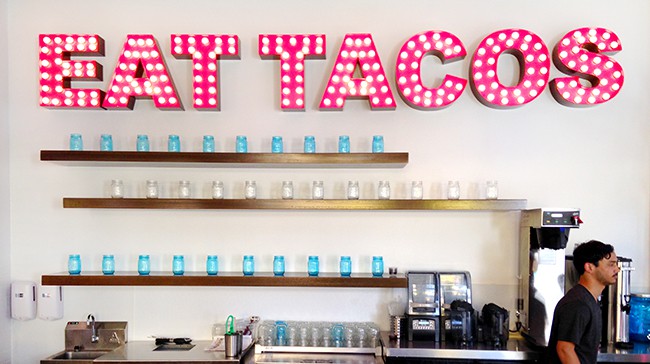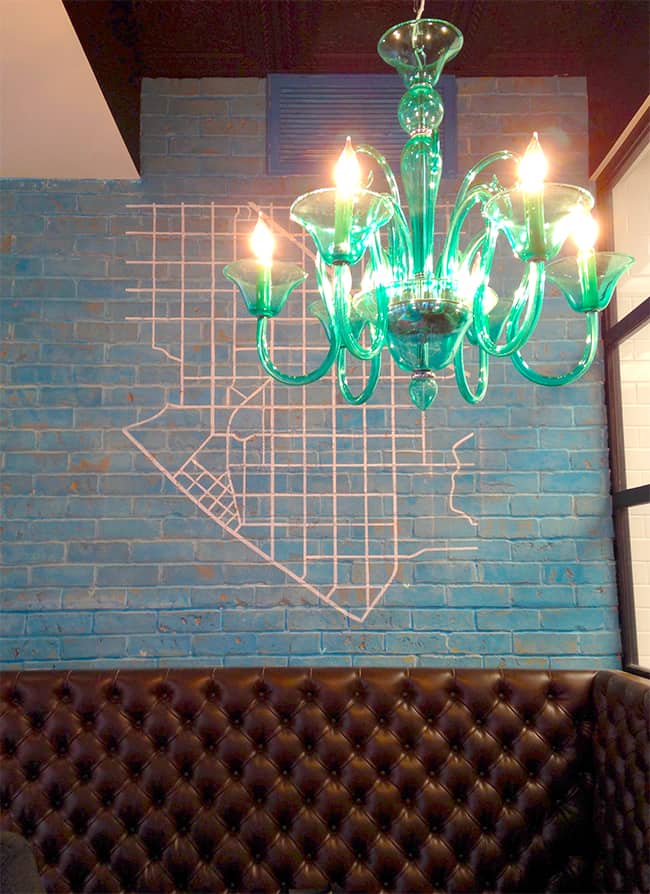 { Disclosure: This is not a sponsored post. I was an invited guest of U.S. Taco Co. and was able to review the food with my boys. All thoughts and opinions are a bazillion times my own. }