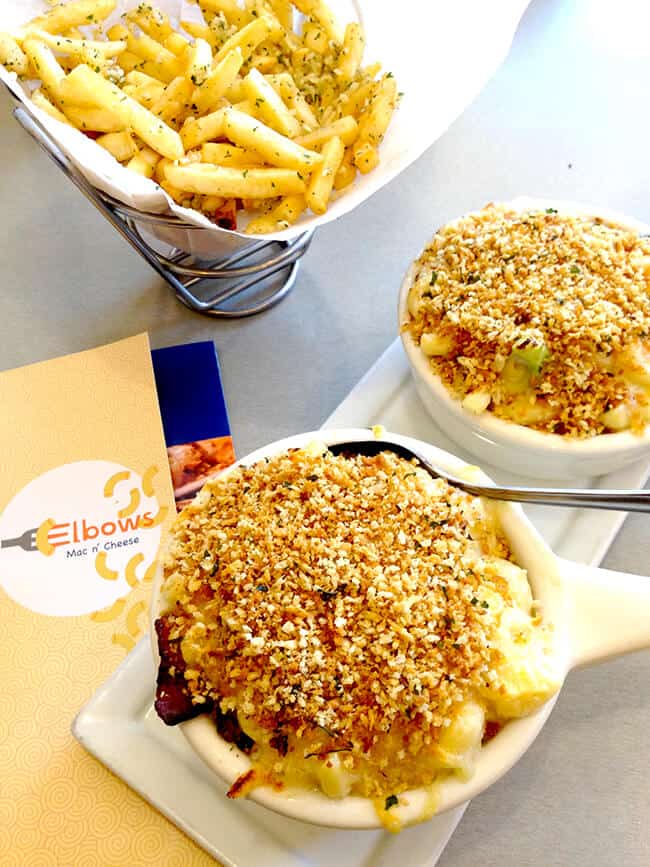 during the winter break, the boys an i headed over to Elbows Mac 'N' Cheese, one of Orange County's newest restaurants. and you can probably guess by the name, that they serve macaroni & cheese. they do! and not just your average mac and cheese.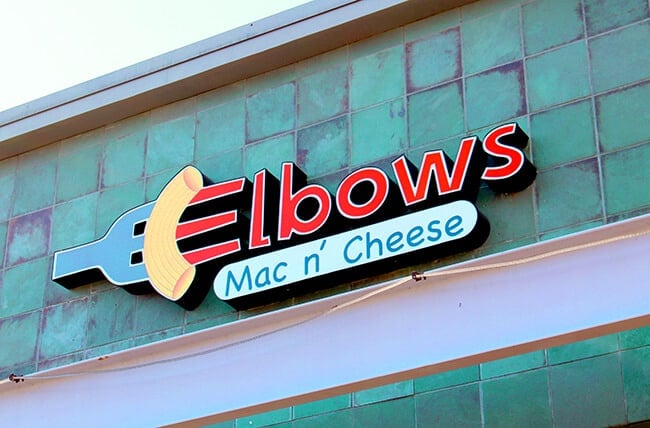 Elbows Mac 'N' Cheese has two locations here in Southern California, one in Brea and the other in Cerritos. it's a quick dining restaurant without formal servers, so you can eat quickly or relax for a while and enjoy a slower meal. of course you are going to want to come for the macaroni and cheese. there are over 20 different macaroni and cheese dishes to choose from including traditional macaroni and cheese to seafood or bacon macaroni and cheese. if you are looking for comfort food, then Elbows Mac 'N' Cheese is the place to go.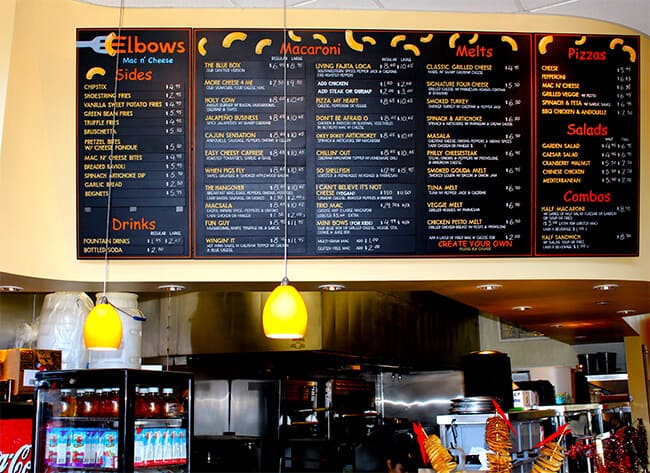 we tried a few of the Elbows Mac 'N' Cheese favorites, including "When Pigs Fly", which has bacon in it, and "Living Fajita Loca", fajita inspired macaroni and cheese. this happened to be my favorite because i loved the added flavor the fajita spices brought to the cheesy mac and cheese.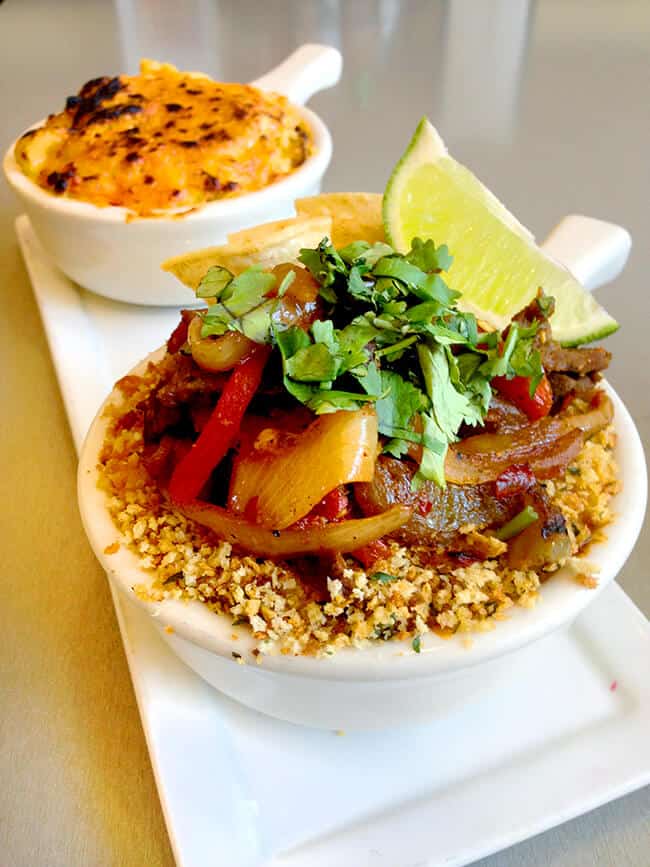 we also really enjoyed their breakfast inspired creation called "The Hangover," which had breakfast potatoes, eggs and onions.....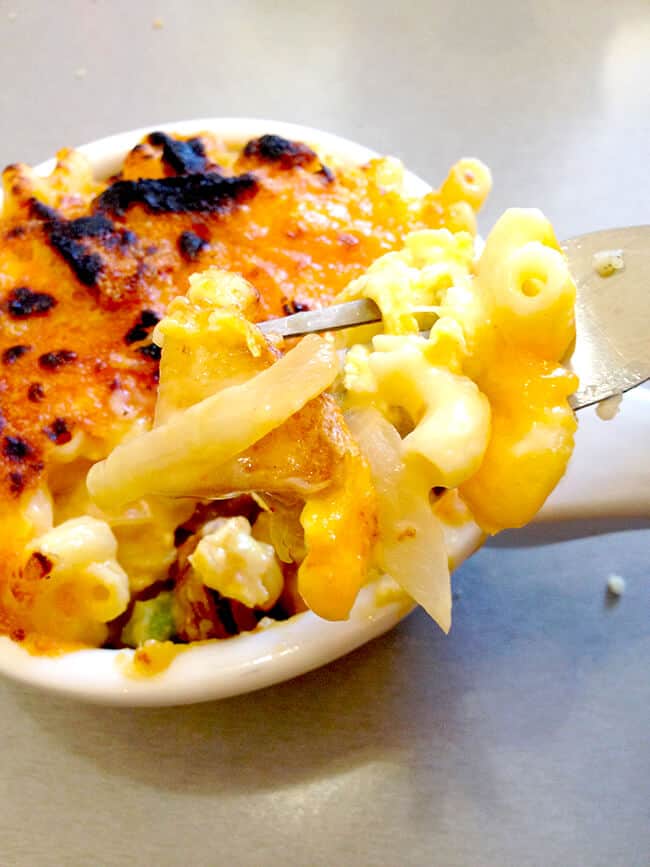 and the "Don't Be Afraid Doe," alfredo inspired mac and cheese with yummy white sauce, chicken and broccoli.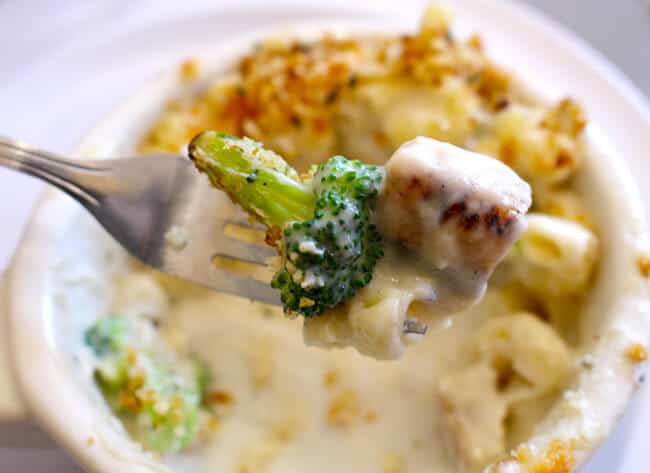 as you can imagine, my boys enjoyed the food! most kids love macaroni and cheese, so you don't have to worry about this restaurant being kid-friendly. it's family-friendly, adult-friendly AND kid-freindly.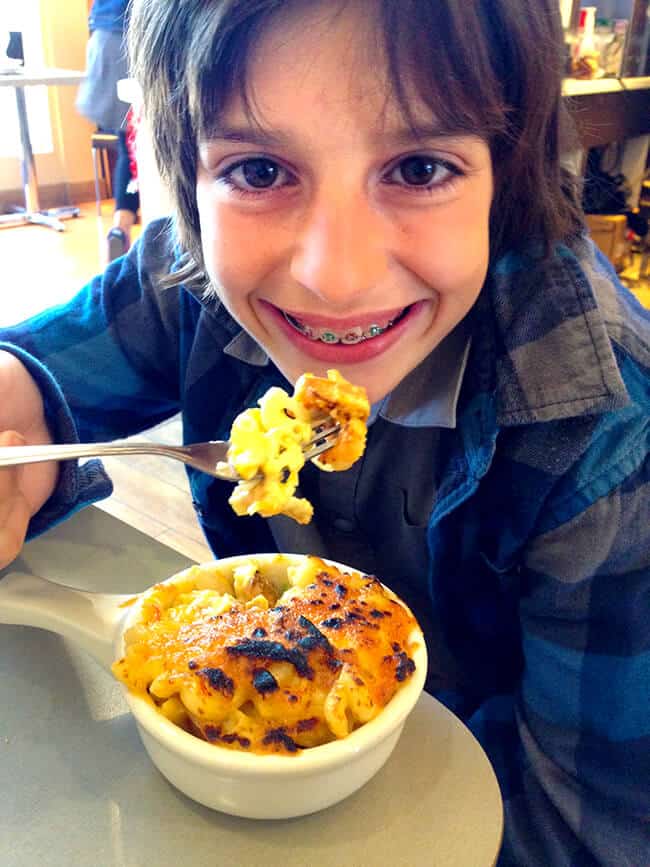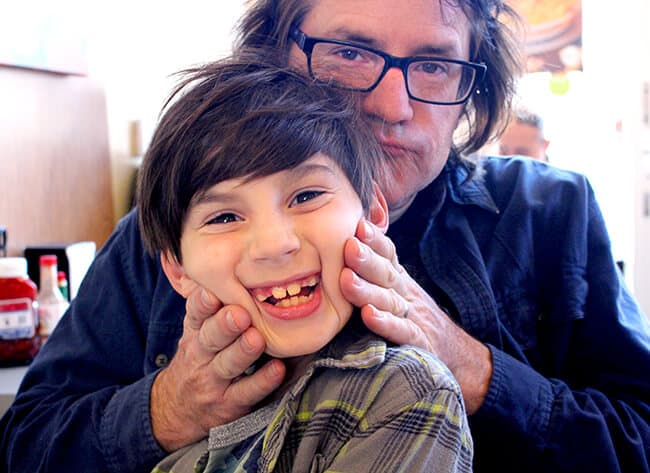 Elbows Mac 'N' Cheese also offers other menu items such as appetizers (get the Truffle Fries) and pizzas. we had to try their Mac 'N' Cheese Pizza.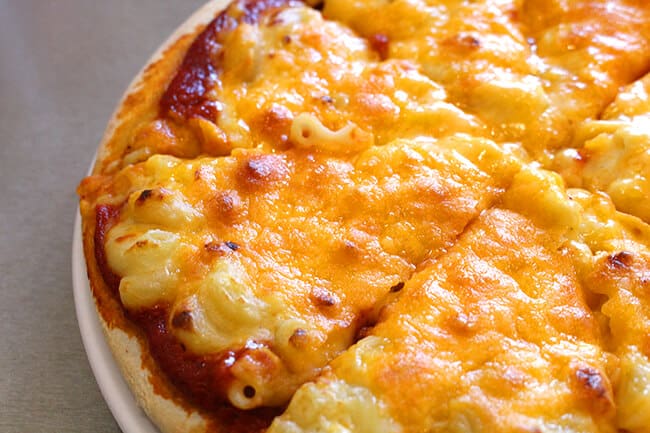 plus, their salads are good as well.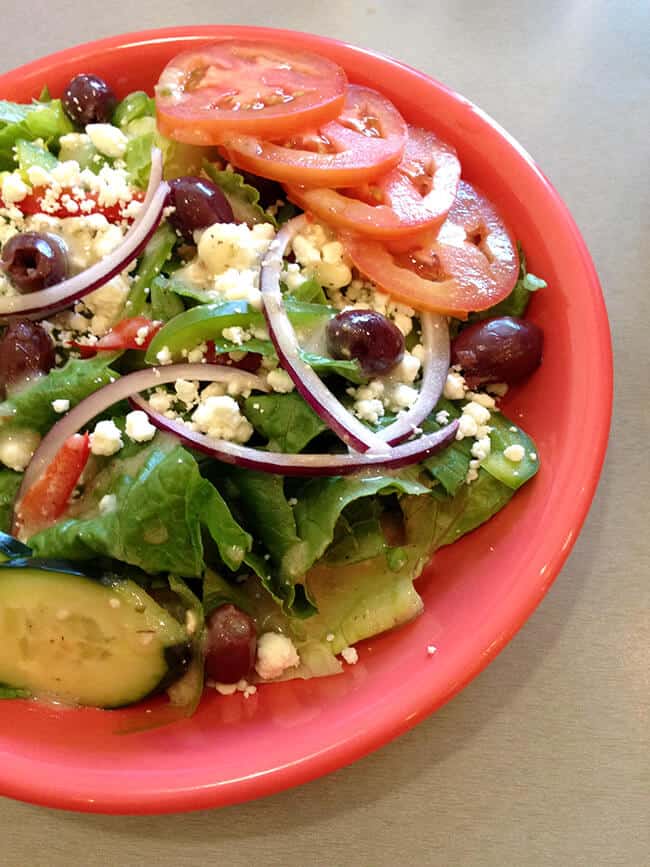 if you are in the mood for dessert, the freshly made beignets are Heavenly.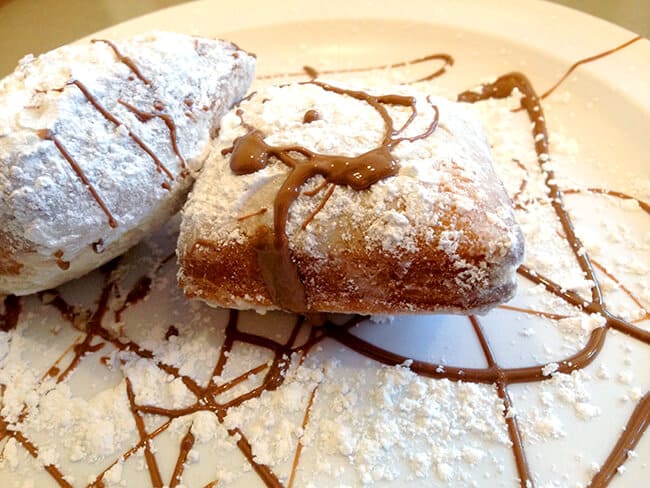 if you are a macaroni and cheese lover, then be sure to check out Elbows Mac 'N' Cheese. the food is made fresh to order and the service is great. ooey, gooey, yummy mac and cheese makes anyone happy. head over to their website for directions and menu options.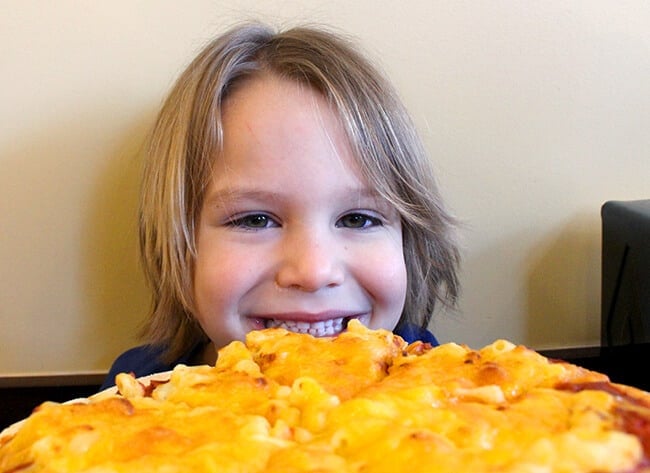 {disclosure: we received our meal complimentary in order to facilitate this review. all thoughts and opinions are a bazillion times my own.}