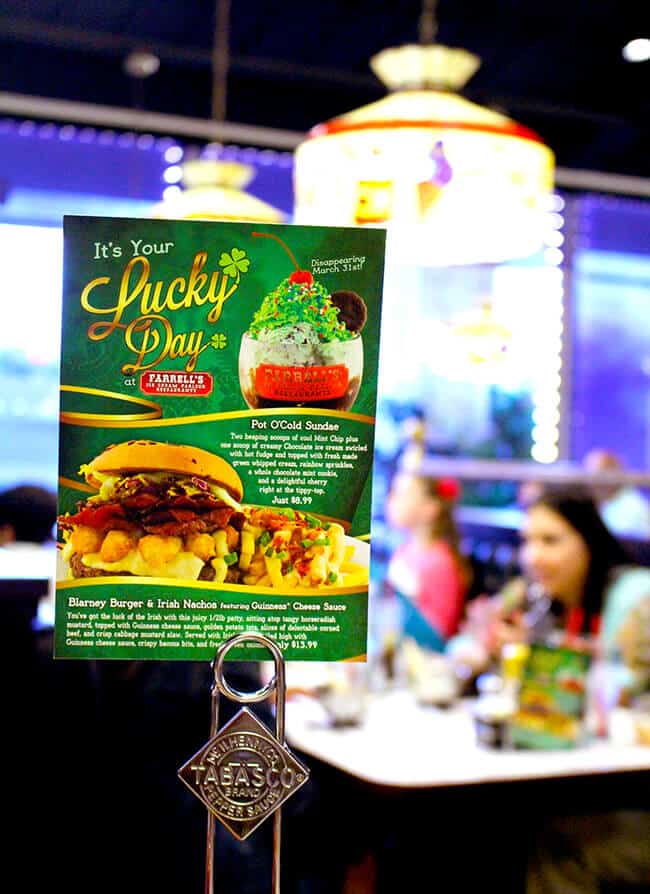 once again, we headed over to Farrell's Ice Cream Parlour to try out another one of their burger masterpieces and ice cream creations. during the month of March, Farrell's is serving up their Blarney Burger & Irish Nachos, and their Pot O'Cold Sundae in celebration of the day of green...St. Patrick's Day.
first up was the Farrell's Blarney Burger & Irish Nachos.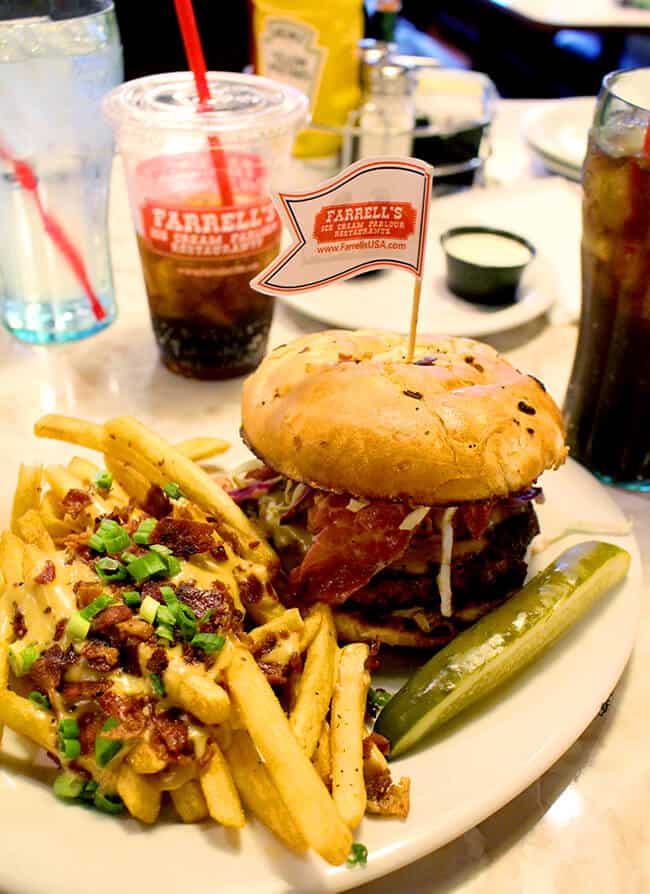 the Blarney Burger is delicious, totally massive, and has all the luck you need between two toasted onion buns! it all starts with a Farrell's fresh ½ lb. all-beef burger topped with our made-from-scratch Guinness® cheese sauce, crispy Tater Tots, corned beef, and a house-made horseradish mustard and cabbage slaw. basically, it's your St. Patty's Day corned beef and cabbage dinner on a hamburger.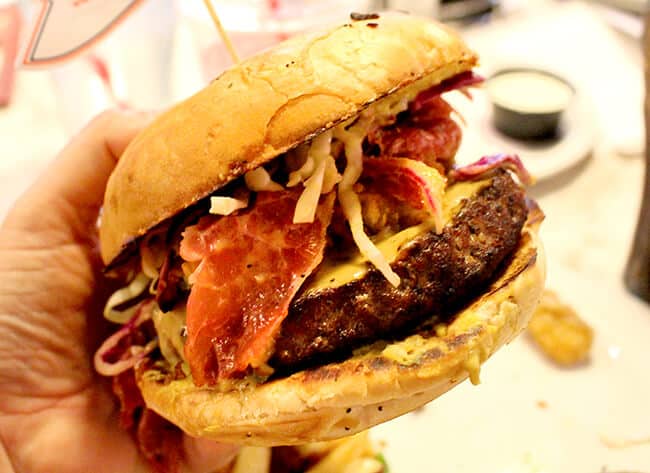 on the side of the Blarney Burger? what else, but Farrell's special take on Irish nachos. you get french fries covered in Guinness cheese sauce, bacon and green onions.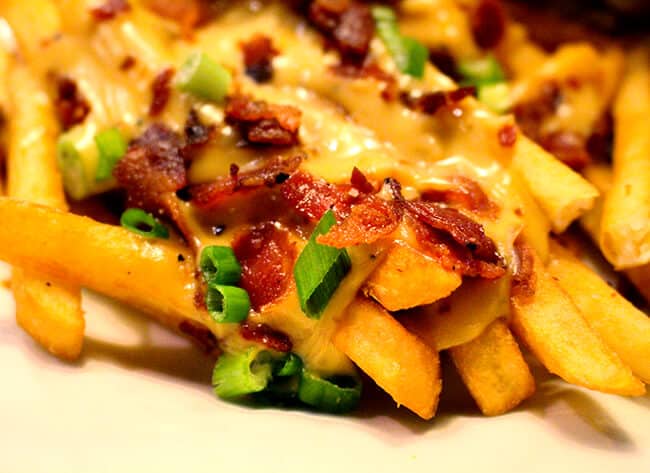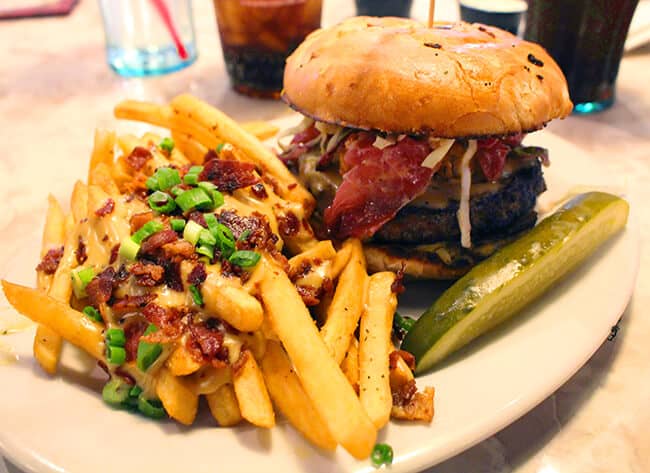 but before we enjoyed our Pot O'Cold Sundae, we had a little...or must i say BIG birthday surprise at our table. it was Kyle's 9th birthday, so he got some big birthday wishes, a FABULOUS birthday song and live music performance by our Farrell's servers and an ice cream treat. it was fun, loud and very special for my little guy.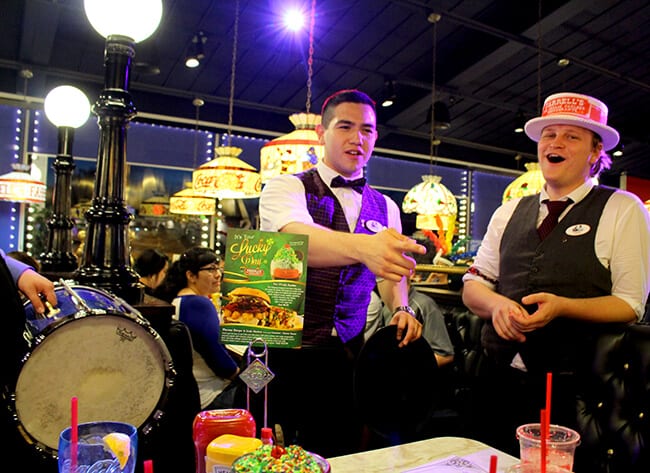 Happy Birthday Kyle!!!!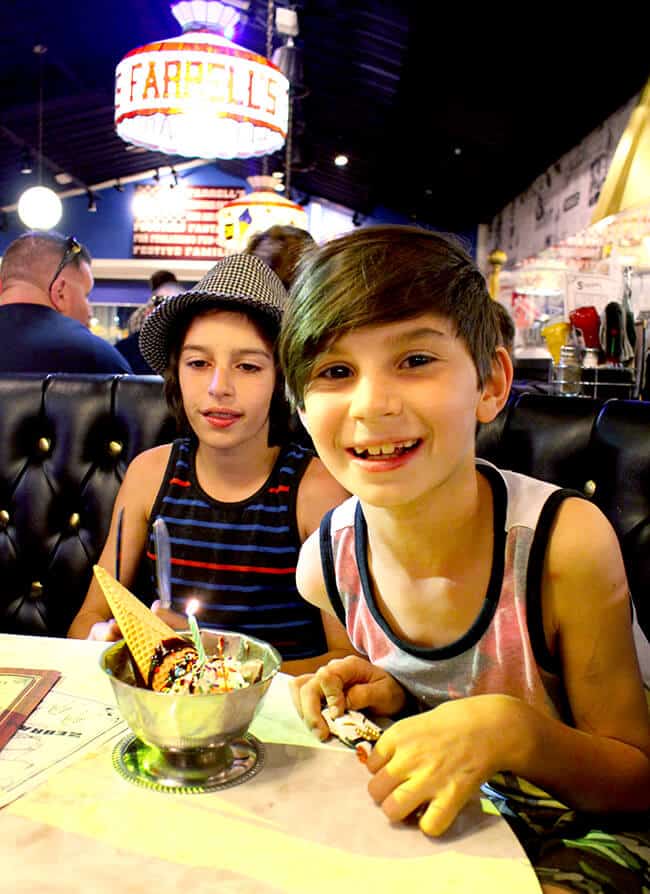 and then it was time for the Pot O'Cold Sundae...two-scoops of Mint Chip and one-scoop of Chocolate ice cream swirled with hot fudge, freshly made green whipped cream and topped with rainbow sprinkles, a mint cookie and a cherry! this has to be one of our favorite Farrell's iccd cream creations to date, as my boys have a thing for mint chip ice cream.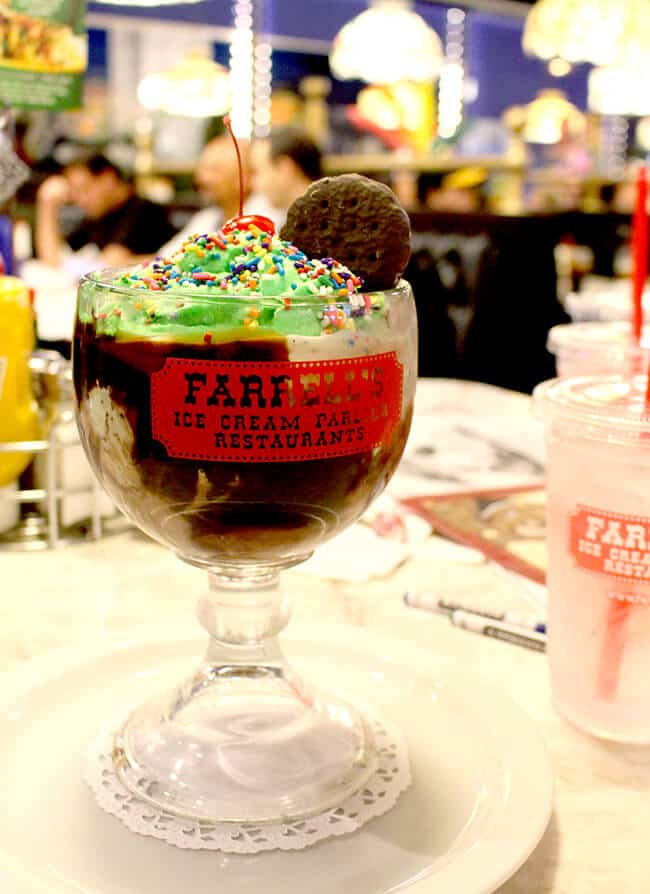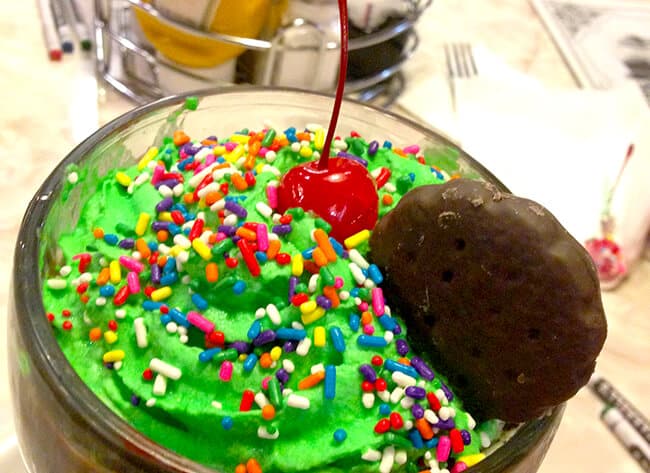 of course everyone loved it, and licked the bowl clean. it was the perfect way to celebrate St. Patrick's Day.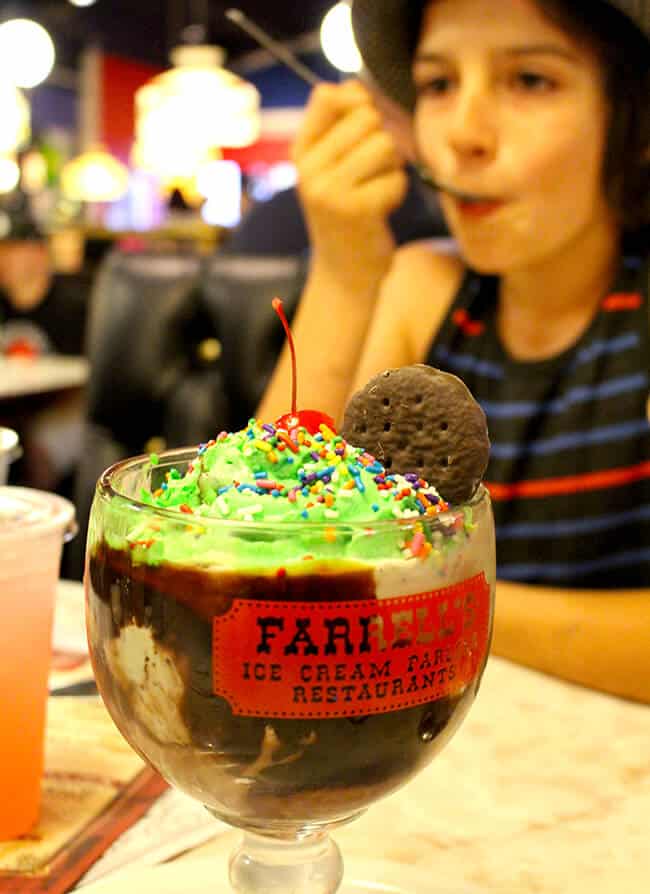 thank you Farrell's for a great night of fun and creative food!