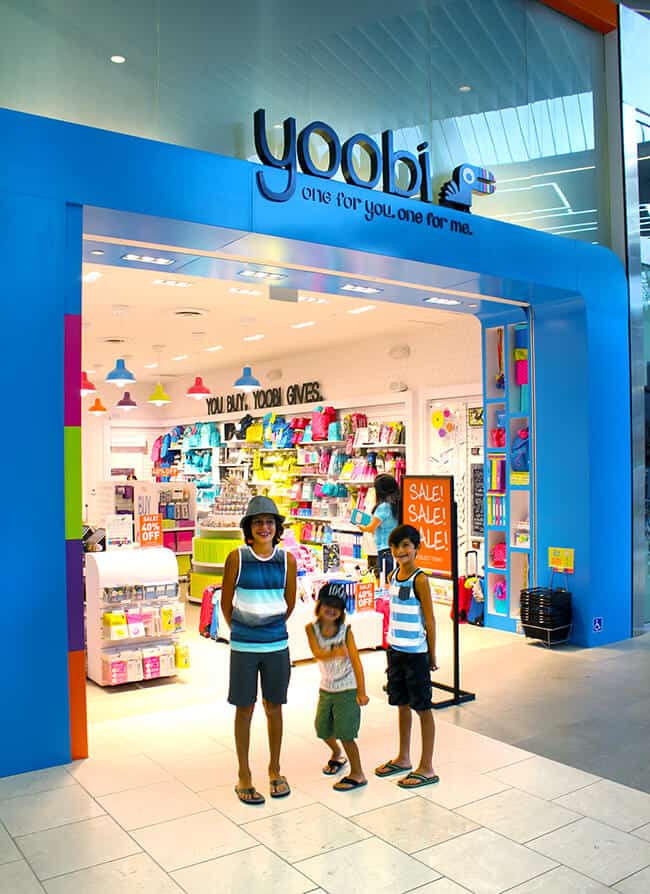 this past weekend, the boys and i took a trip to Westfield's Santa Anita Mall in Arcadia to check out Yoobi's first-ever retail location. our family has been big fans of the school supply company, since they first launched in June 2014. we love that they give back to classrooms in need across the U.S.! Yoobi, pronounced "you-be," means "one for you, one for me." there are many kids in the U.S. that don't have access to basic school supplies, unless teachers pay for them out of their own pocket – typically spending nearly $500 each. Yoobi doesn't think that's right, so their goal is to ensure that one day, all kids in need have access to fundamental tools for learning.
for every Yoobi item you purchase, 
a Yoobi item will be donated to a classroom in need, right here in the U.S.!
this is one of the reasons we LOVE Yoobi! they really make a difference in the lives of children and teachers through their give mission. until now, you could only buy this brand find Yoobi online or at Target stores, so i partnered with Yoobi to get the word out about this AWESOME new store that brings the Yoobi experience to life!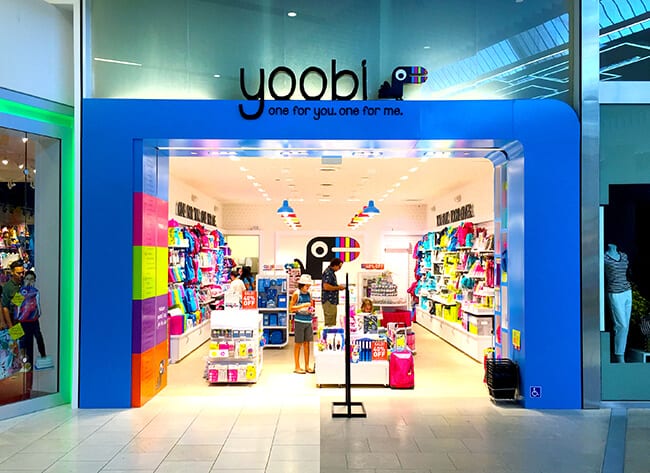 just a short drive from Los Angeles and Orange County, the store features a hyper-localized giveback component – turning everyday shoppers into local change-makers and community builders. for every item purchased in this store, Yoobi will donate an item to a classroom in need WITHIN a ten mile radius! just in time for back-to-school shopping, we can all feel good about helping schools in our own communities.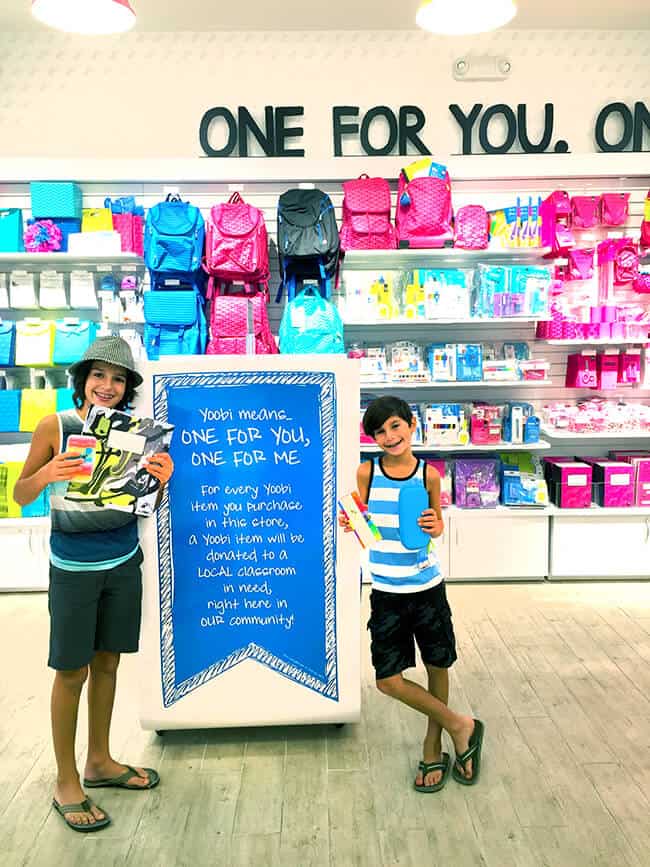 if you love school, office or crafting supplies, you're going to love Yoobi's products – the brand offers more than 450 items total! here's a sneak peek….

my boys were in school supply heaven. everything they could imagine, from backpacks to markers to binders, are designed to be vibrant and colorful, sparking learning and creativity. Yoobi does an awesome job of making school supplies fun!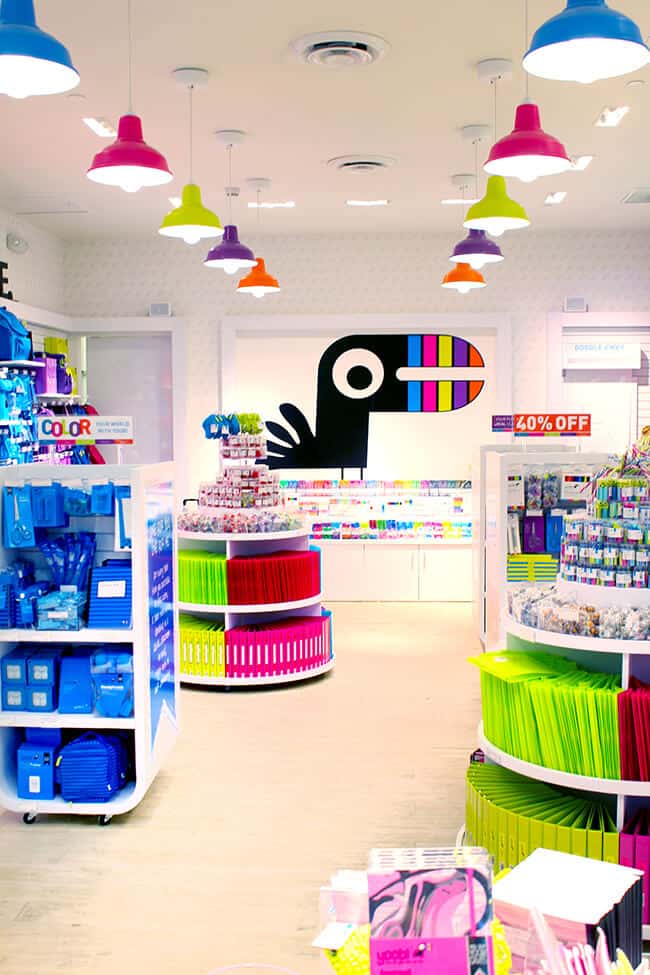 my boys were in school supply heaven in the Yoobi store. everything they could imagine, from backpacks to markers to binders. everything has been designed to be vibrant and colorful, and to spark learning and creativity. Yoobi does an awesome job of making school supplies fun!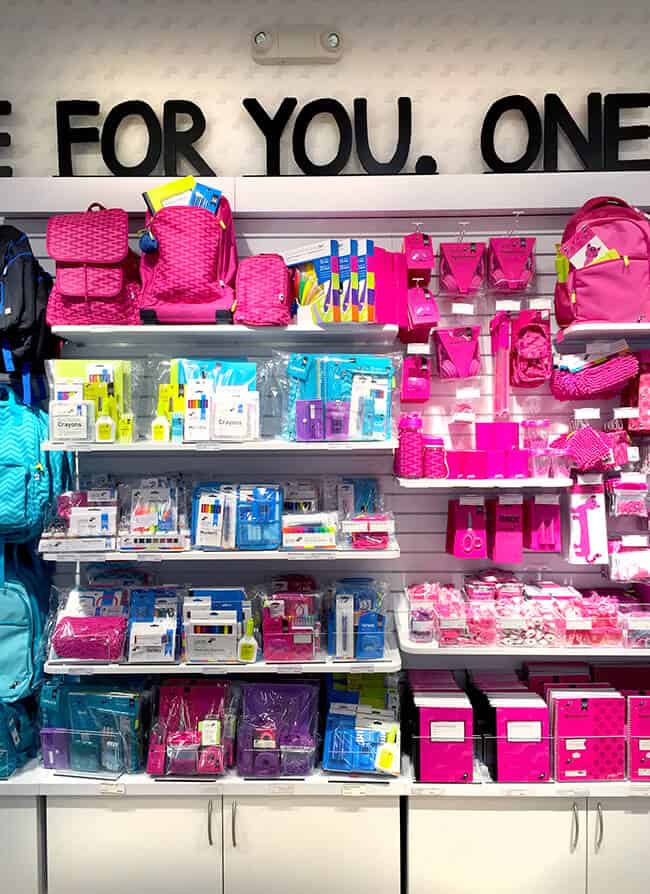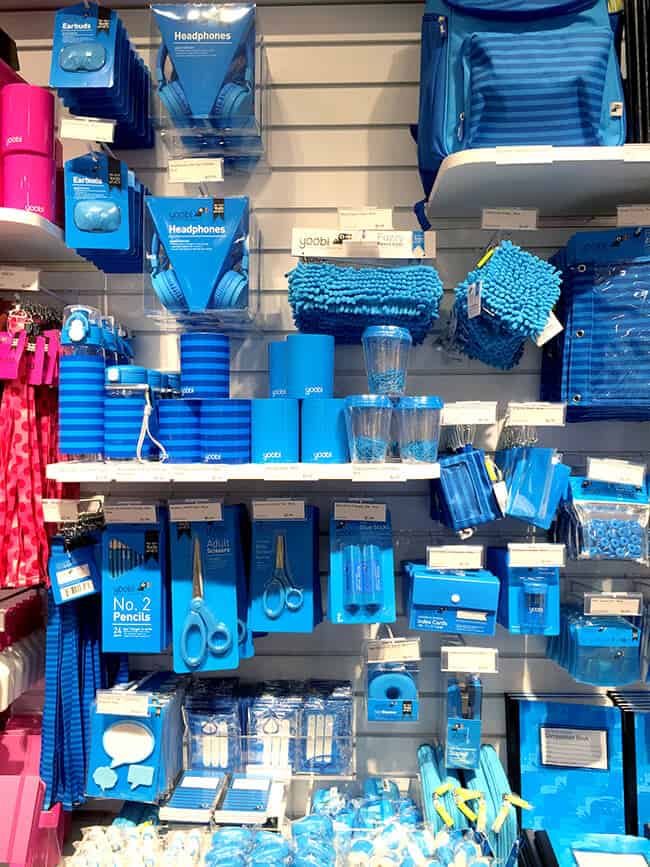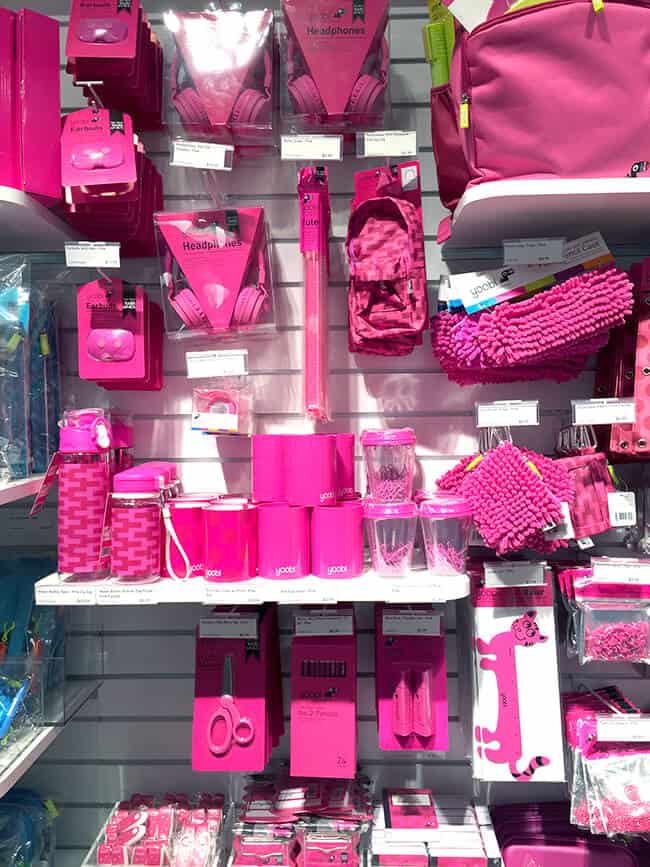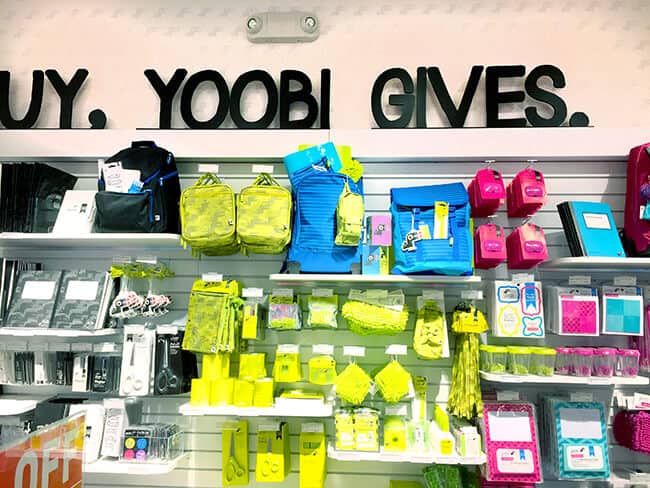 you can bet it was hard to choose from so many great items and colorful choices.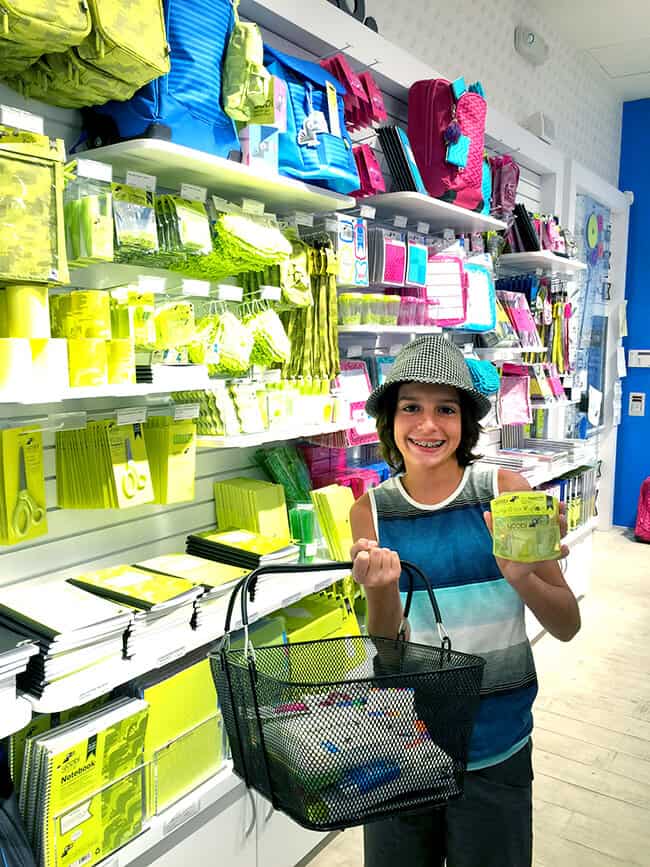 within the store, there are interactive game areas where you can play with Yoobi school supplies and learn more about the local give.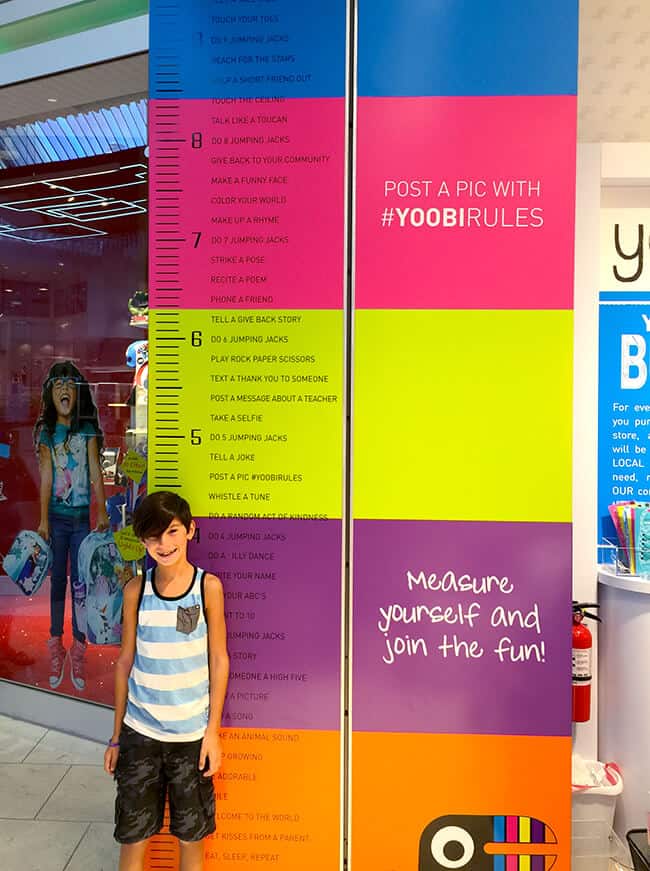 the pen and writing station was the boys' favorite part of the Yoobi store.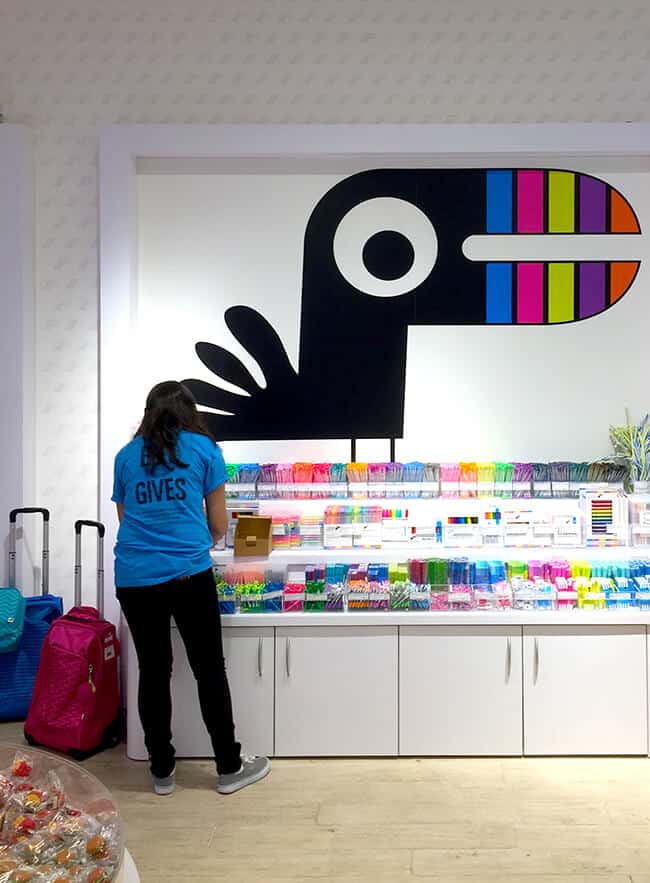 pens, pencils, markers and crayons in lots of cool new designs. you can pick and choose them out individually…just like a candy store.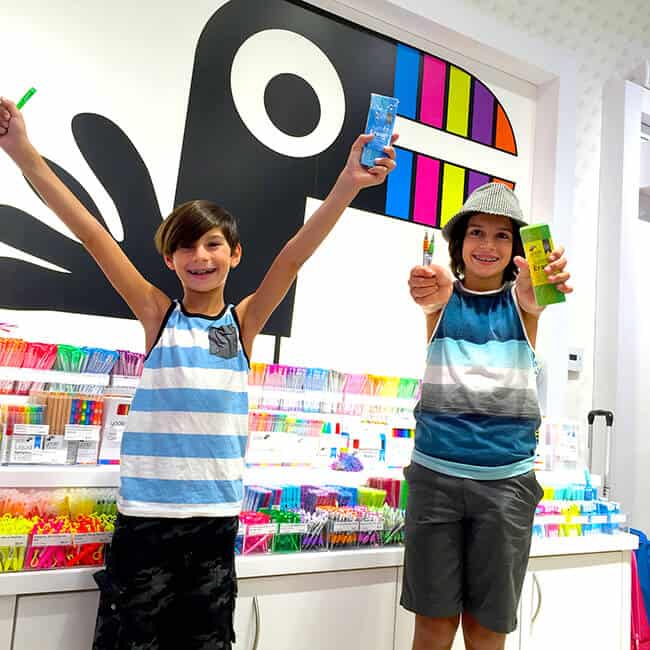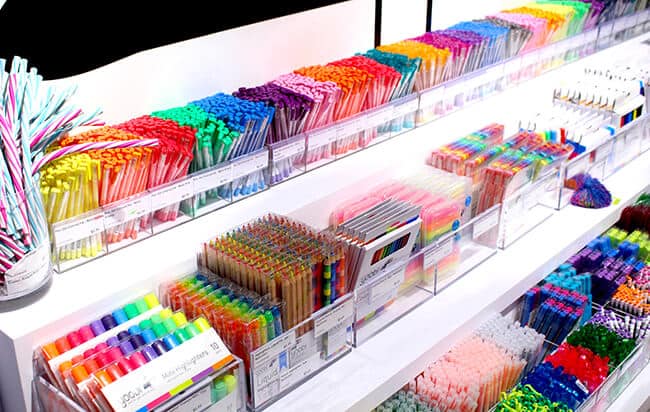 some of the other items i love were: this elementary school supply pack with all the essentials you need for back to school…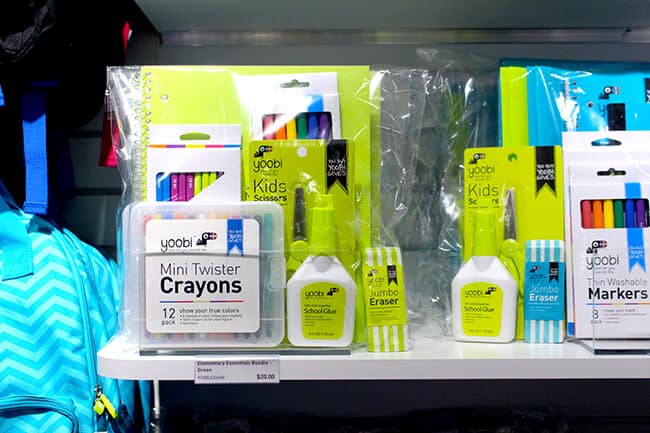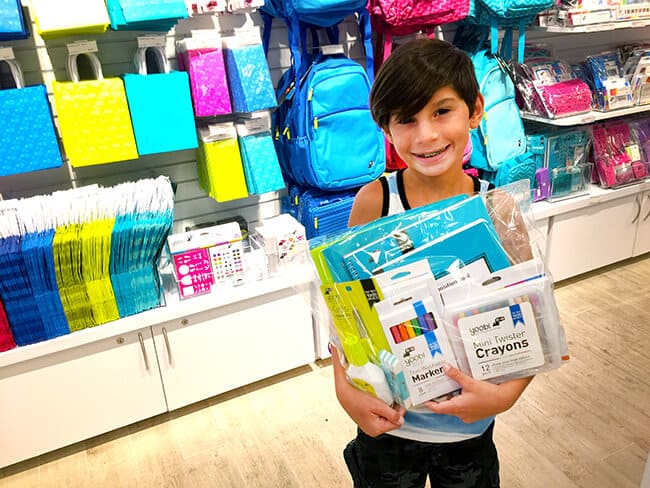 this roller backpack, with such a nice design and durable frame…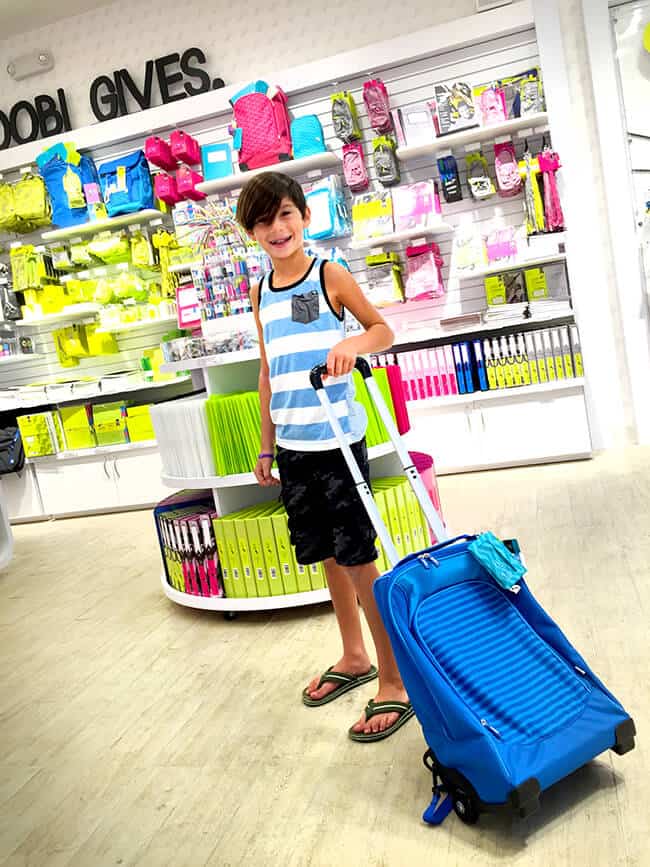 the fun eraser station that has endless erasers in different unique shapes and colors…even animal and food designs….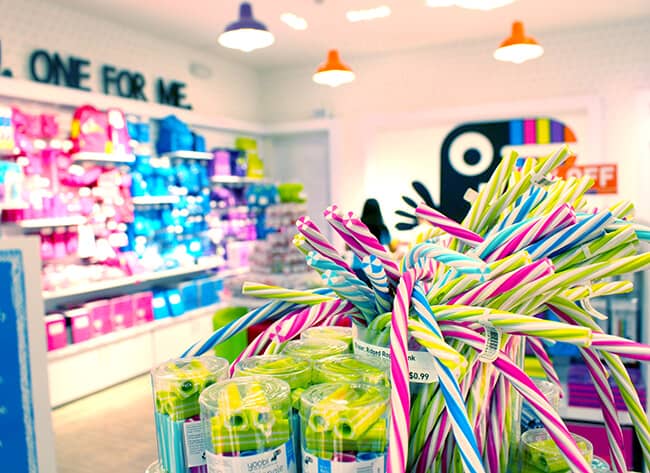 and the adorable animal rulers. little Vann had to get this kitty ruler. my boys LOVE cats.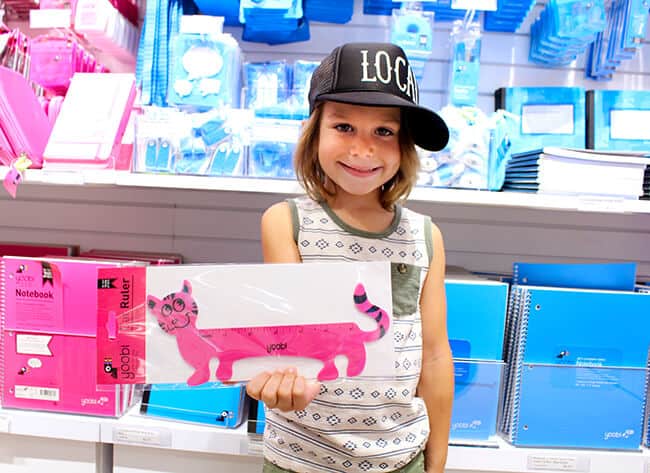 there are also school crafting supplies! from rainbow paint…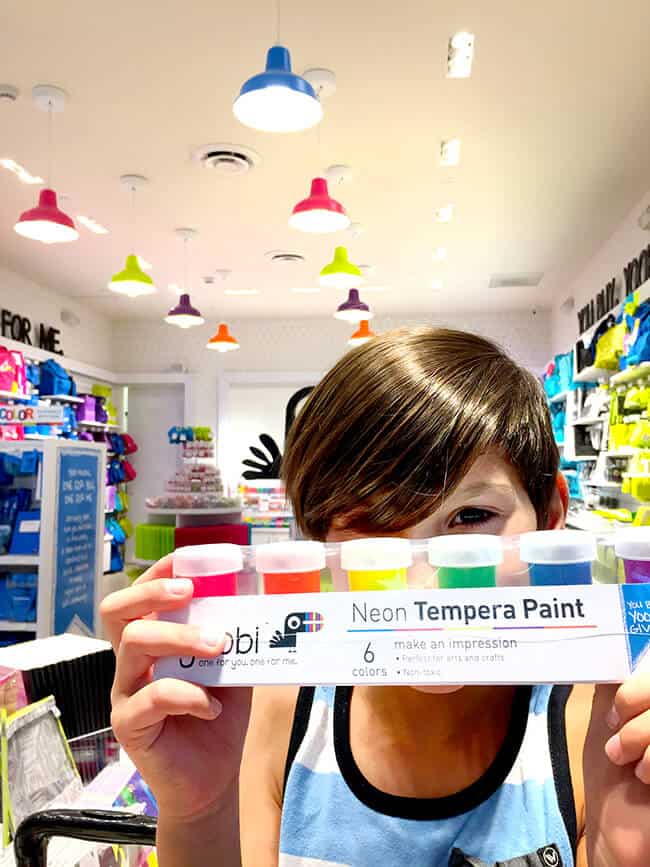 to colorful glitters.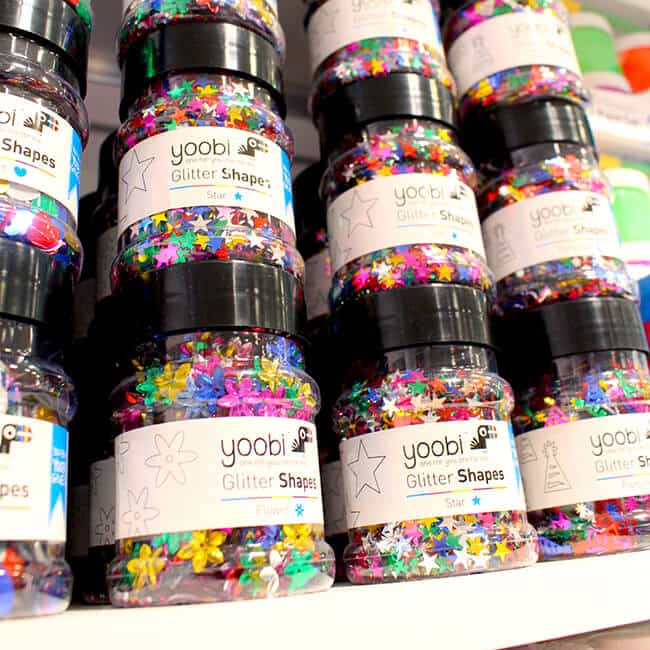 and even gift wrapping supplies, great for birthdays or holidays.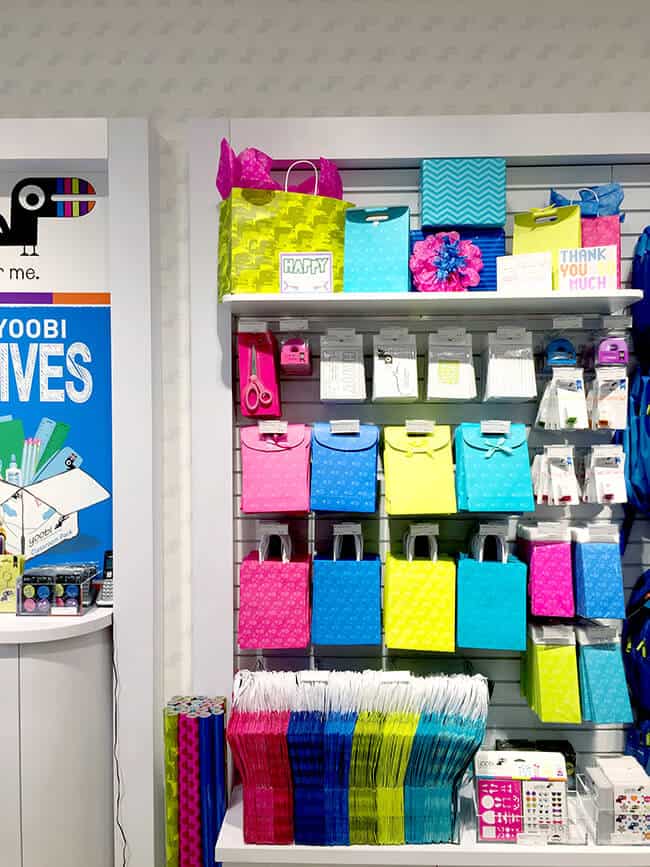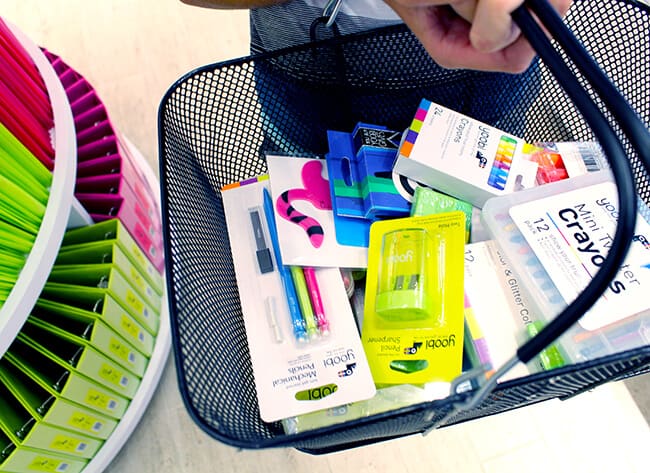 we also spent some time exploring a brand new collaboration…
YOOBI X USHER
this season, Yoobi teamed up with Usher for Yoobi X Usher, a cool limited-edition collection mixing street smarts with school smarts. curated by Usher and featuring artwork by artist Jonni Cheatwood, the line features five new prints and more than 20 new items, all available at the Yoobi retail store, yoobi.com and in Target stores nationwide.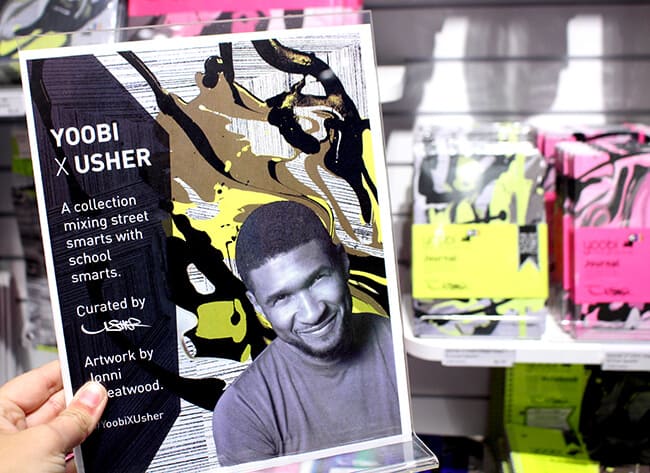 here are a few of the items in the collection: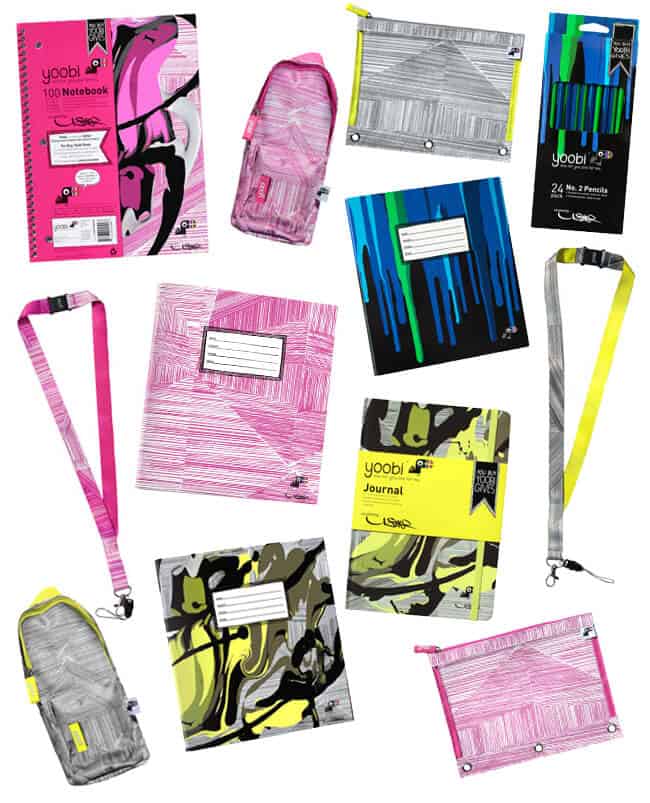 remember, everything you buy at the Yoobi retail store helps local schools in need. Yoobi is trying to solve a very big problem…and together we can help in our very own community!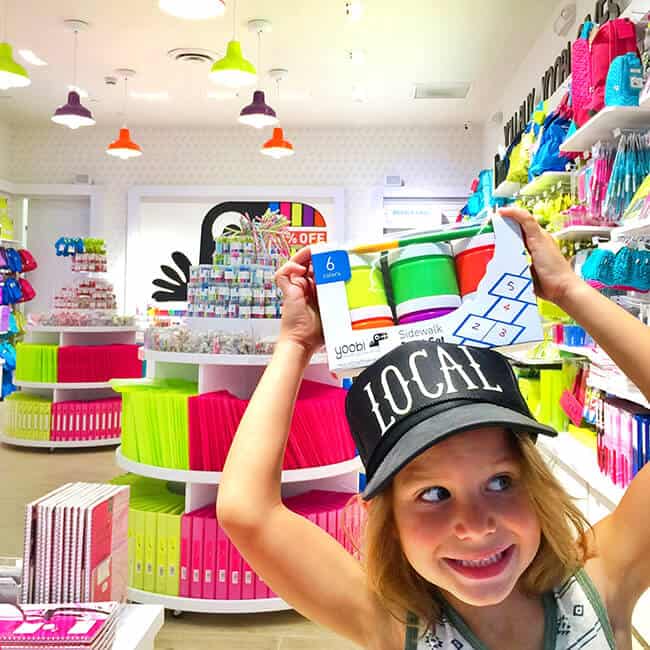 if you don't live near the LA area, you can still help give back to U.S. classrooms in need by purchasing Yoobi online or at your local Target store.

{Disclosure: This is a sponsored post. All thoughts and opinions are 100% my own. }