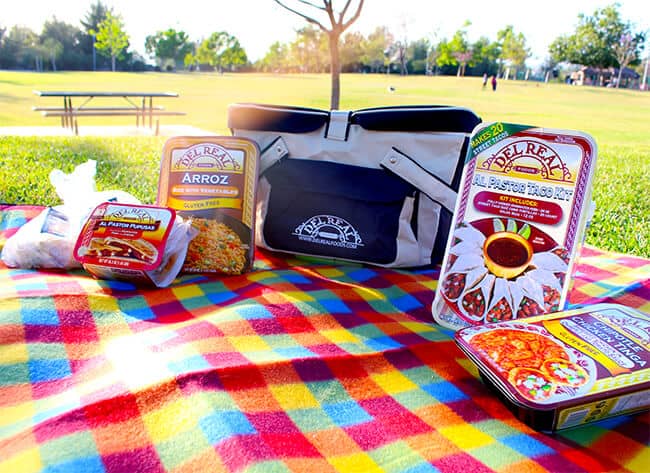 when Del Real Foods asked me to try out their new Al Pastor Taco Kits, of course i said yes. i have written about how much i enjoyed Del Real Foods pre-made authentic Mexican foods before, and have continued working with their company ever since. for two reasons...one, the food is great! and two, Del Real Foods is a family owned company that strives to make healthier versions of Mexican food favorites. their food is made with high-quality ingredients without preservatives and virtually allergen free.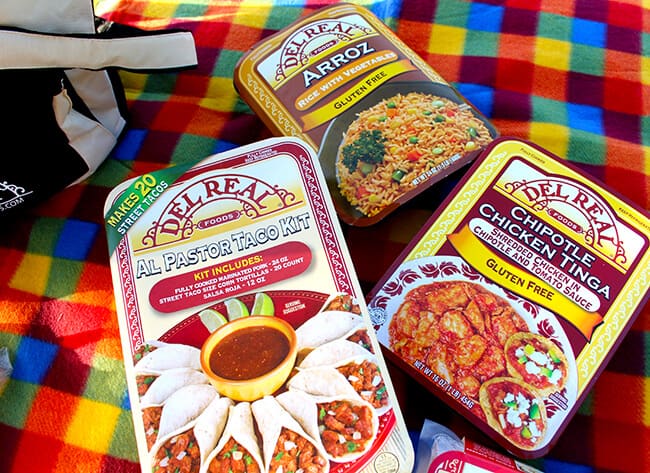 last week, i just had my housekeeper at my home (my monthly splurge), after she left, i walked into my freshly cleaned kitchen to make dinner and cringed at the fact it would soon be messy again after i prepared dinner. BOO!  "couldn't i enjoy a clean kitchen a little longer?" i didn't want to go out to eat since we try to only go out on Friday nights. i then remembered about the Del Real Foods i had in my fridge just waiting to be eaten.
i could have just made a Mexican food dinner at home, but spontaneously i decided, "let's not eat at home, lets eat at the park and keep my kitchen clean!" what a thought! so that is what we did. since Del Real Foods food is packaged ready to heat and eat. i just warmed everything up in the microwave, packed it up in our picnic basket and headed to the park. easy peasy.
we enjoyed authentic Mexican favorites such as cheese & chile tamales, chipotle chicken tinga, rice and vegetables, and fresh made salsa.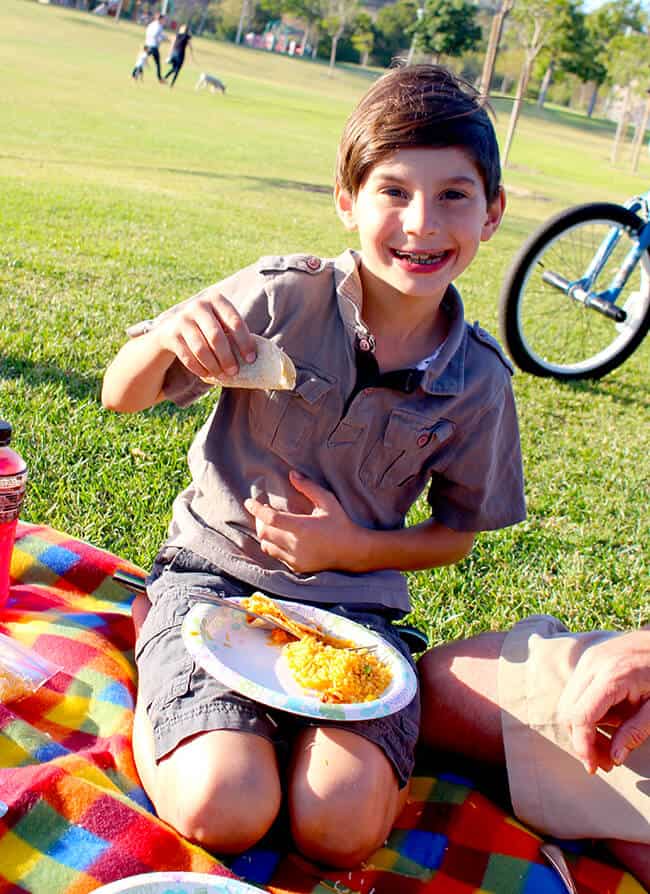 we also loved the Al Pastor Taco Kits which included tortillas, meat and salsa to make your own street tacos. you can make them even more perfect by adding your own sour cream, cilantro and pica de gallo.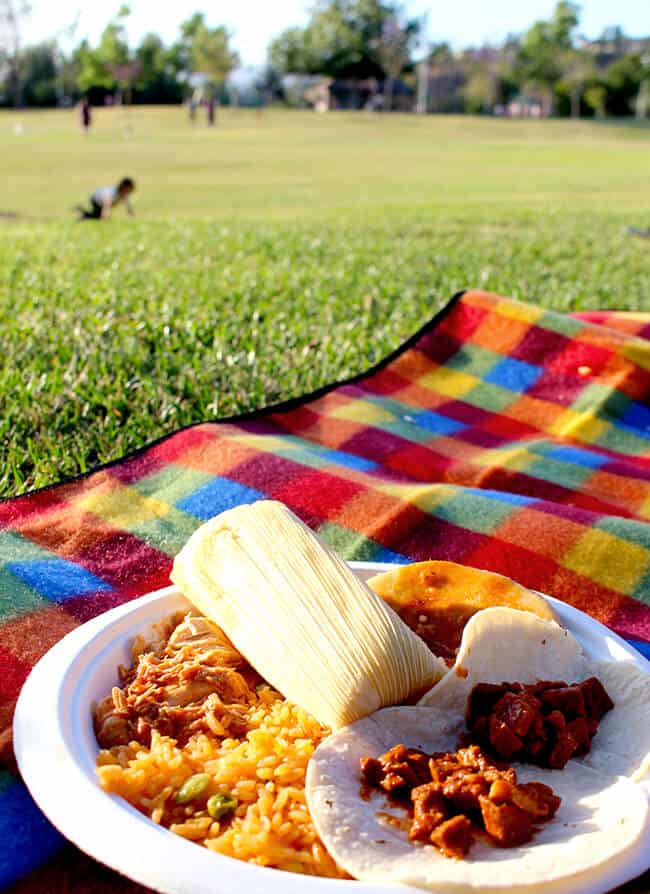 my boys really loved the Pupusas, which are especially good topped with a cabbage slaw and a dallop of crema fresca. we skipped that part to make our meal at the park easier. but that how i enjoyed the leftovers!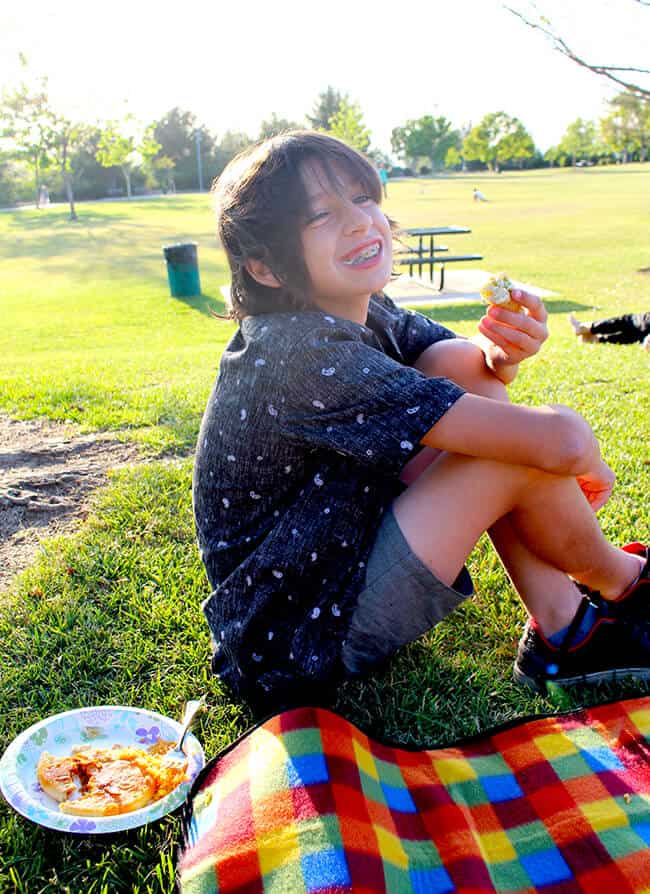 as always with Del Real Foods, the meats were delicious and seasoned just right. all the food was great, and made our picnic just plain great. all i can say is YUM!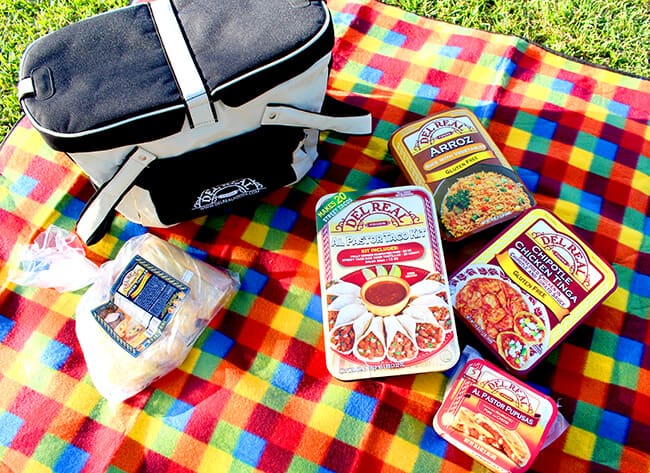 instead of spending time in the kitchen preparing food, i got to spend quality time with my boys and husband at the park. we had a great time together, which i am sure my boys appreciate more than our regular typical meals in the kitchen.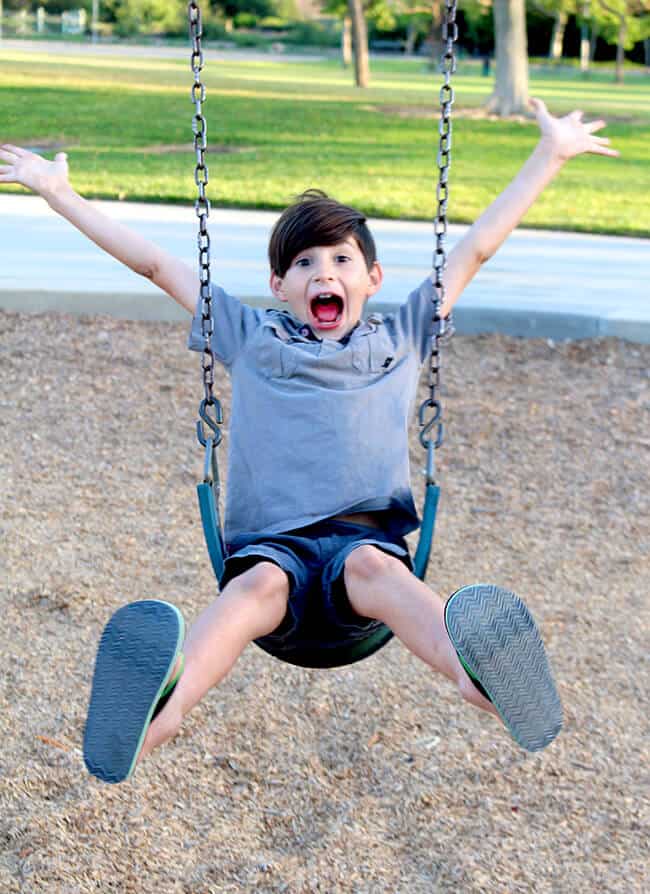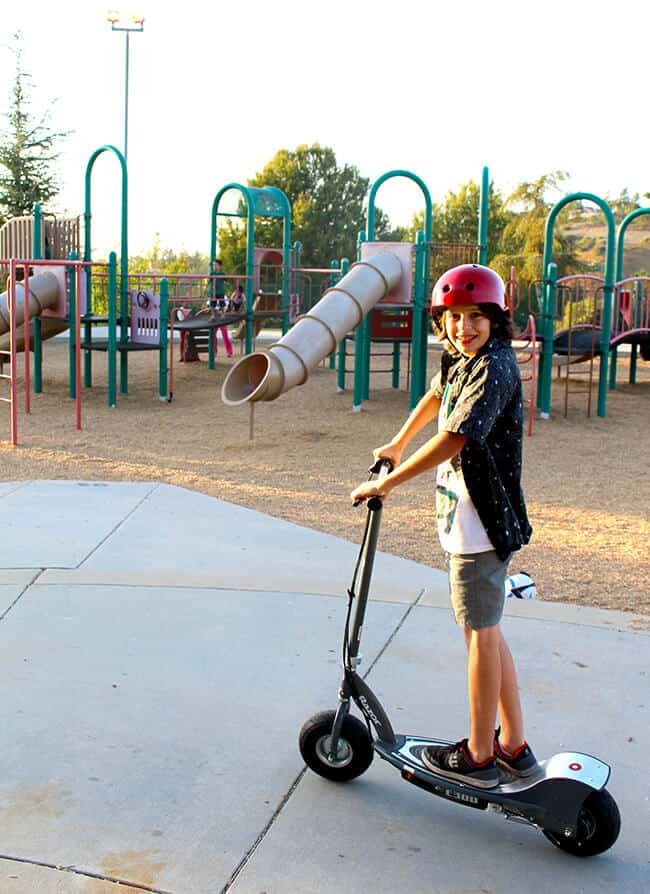 if you have seen Del Real Foods in the store and have been wondering if you should try them, i highly recommend them. it makes creating an Mexican meal much easier...and it is good! Del Real Foods has an entire line of authentic products from fully prepared meats, heat & serve dishes, tortillas and fresh salsas. if you are wondering where you can get Del Real Foods, you most likely will find them in your grocery store (they are a local Southern California company). i have also seen Del Real Foods at Smart & Final and Costco. plus....you can also order Del Real Foods online here!
{disclosure: this is not a sponsored post. i was given a box of Del Real Foods to try for review purposes. all thought and opinions are my own. }