This is a sponsored post.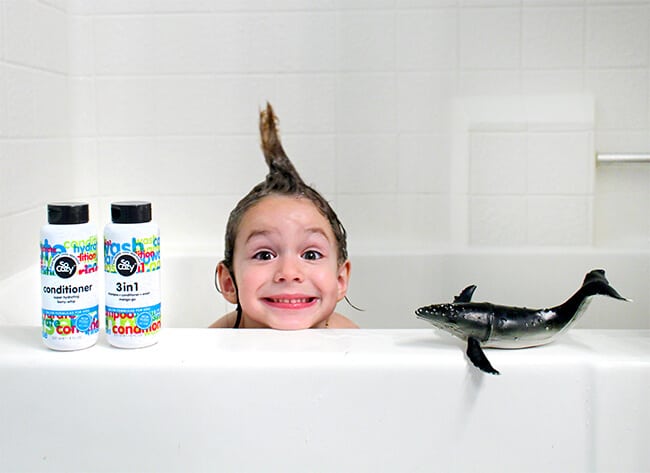 i wanted to introduce you to a great brand of kids hair products by SoCozy. all of my boys have long hair, so we go through a lot of hair products in our home. the great thing about SoCozy products are that they are non-toxic and made without parabens, sulfates, phthalates, synthetic color, propylene glycol, gluten, wheat or nuts. that's right, they are gluten-free and nut-free, so they are even safe for kids with gluten and nut allergies. using products on my kids that are non-toxic has become more and more important to me, and i am excited to find these SoCozy products at my Target.
first up is the SoCozy 3 in 1 Shampoo • Conditioner • Detangler, SoCozy's combination shampoo, conditioner and body wash for kids that has three steps cleverly squeezed into one. it's made with plant extracts and hydrating proteins gently cleanse and condition hair and special body cleansers scrub away the dirt and debris from the day, and is tear-free and non-irritating. best of all, it smells so good...like Mangos.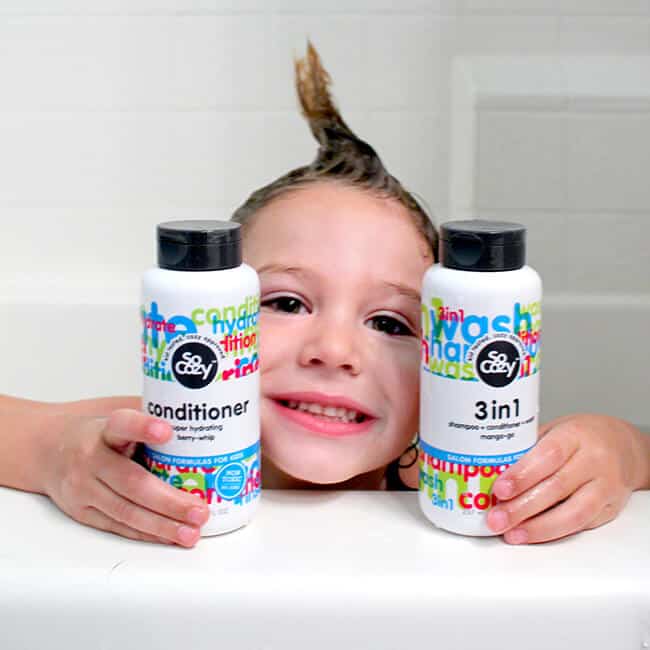 and also the additional SoCozy Conditioner. my boys MUST USE extra conditioner with their long hair or else it gets dry and unmanageable. i also love how it leaves their hair soft and shiny.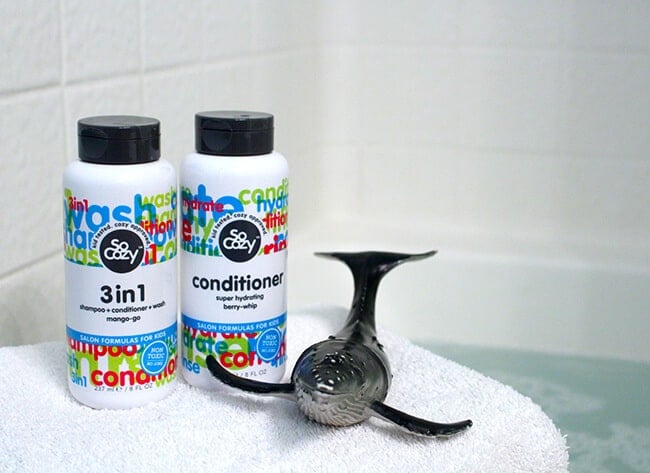 and how many of you have received THE NOTE. you know...the one notifying you that someone in your child's school class was just sent home with lice!!! and now you need to be on the watch for in your own kid's hair. yeah, that note.
my boys are freaked out about lice. the older two have unfortunately gotten it before, and it was NO FUN AT ALL.  so we are really excited about the SoCozy Boo! Lice Prevention Products. they have been clinically proven to repel away lice naturally. by using this fresh scented lice prevention shampoo, the little buggers will want nothing to do with you. this makes my boys REALLY HAPPY.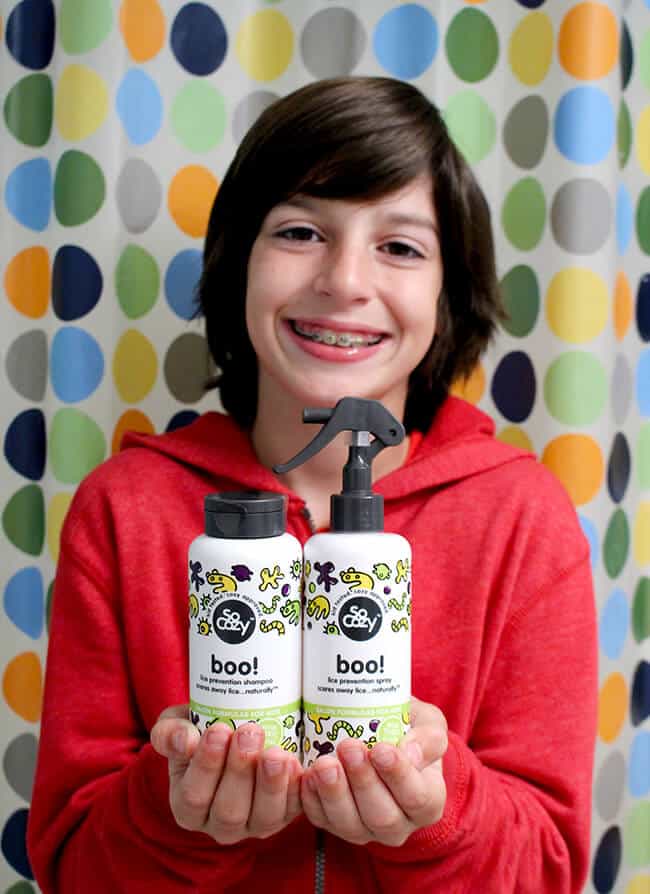 Boo! Lice Prevention Shampoo and Boo! Lice Prevention Spray are infused with tea tree oil, a natural and powerful lice repellent, that also leave hair soft and silky. they are both safe and gentle enough for everyday use and made with non-toxic ingredients. a fright for lice, a big relief for you.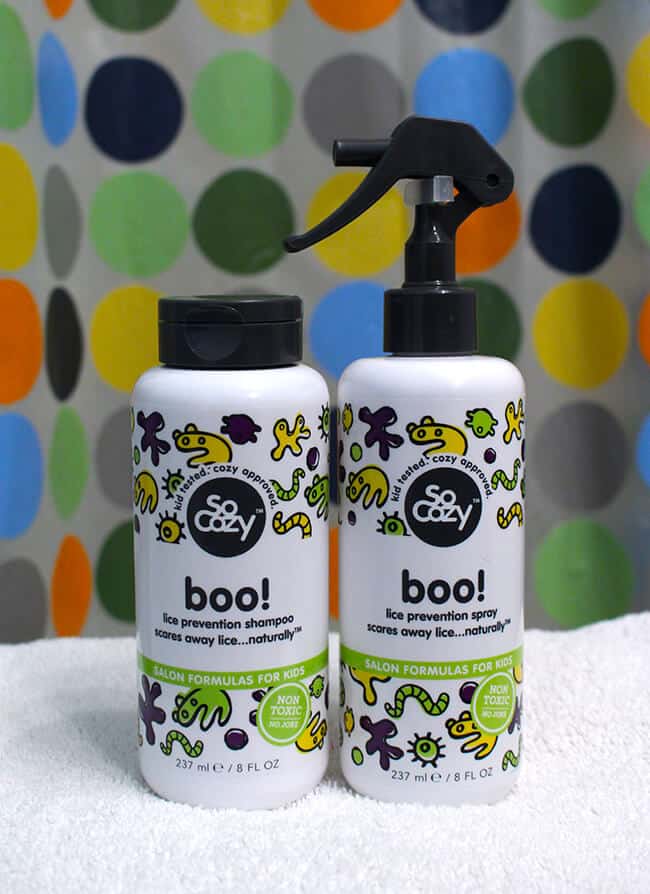 and lastly, SoCozy has a great Detangler + Leave-in Conditioner. boys with long hair get tangles just like girls with long hair do. all of my boys need to use is, and the SoCozy Detangler had a Tutti Fruity smell that kids love.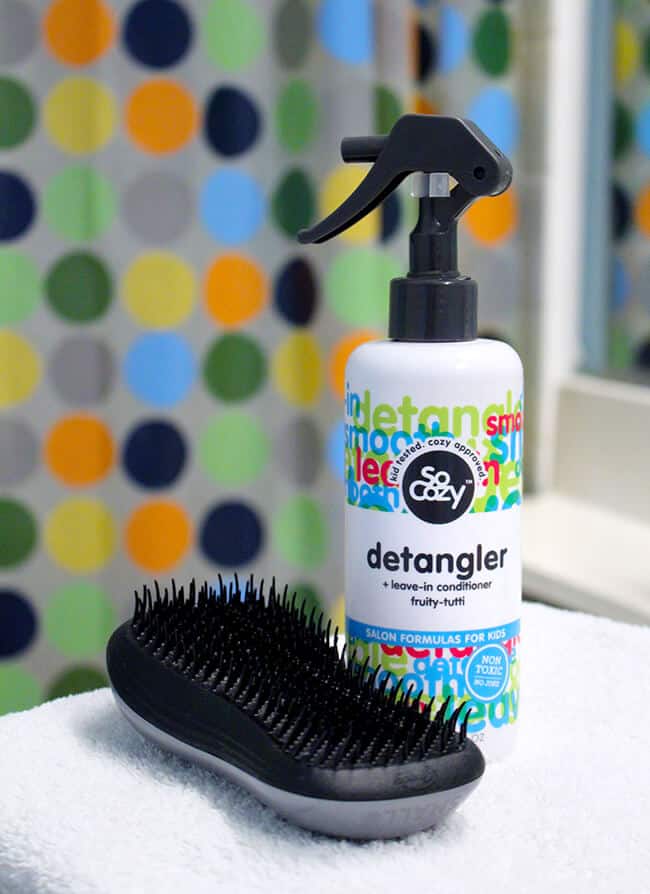 using the SoCozy Detangler along with a special detangling brush (you can find them everywhere), we have cut whining and crying from tangles down to almost none.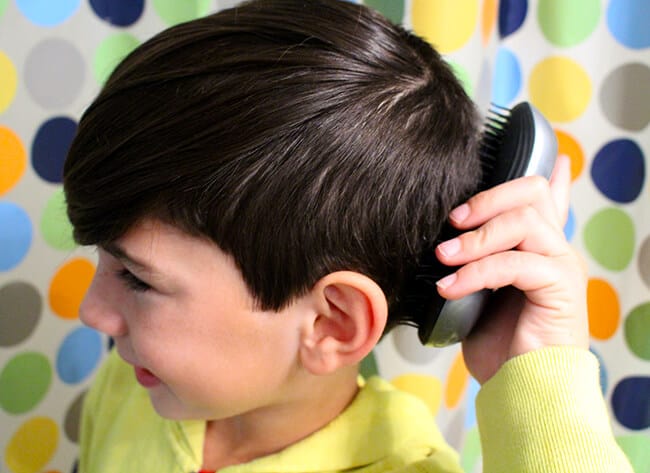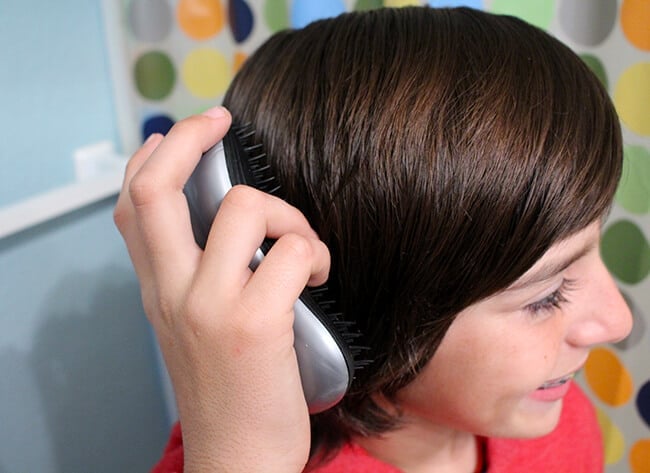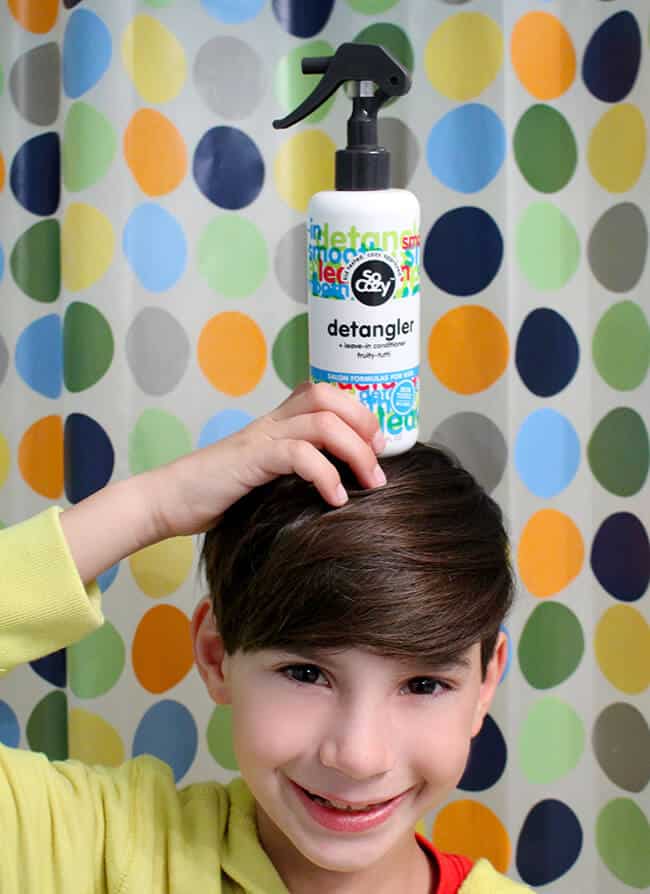 we are loving these gray products over here, and the boys hair looks great. we are so happy to partner with a brand that has such great values.
So Smart – knowledge is power, which is why education is the pulse of the SoCozy brand. advice, solutions, tips, trends – they serve as an extensive resource for moms, kids, stylists and salon owners.
So Safe – no nasties in here; just good, clean, honest formulations with ingredients that perform at the highest level. Safe and effective – and completely non-toxic – it's great hair minus the harsh chemicals.
So Easy – because being a parent isn't always easy, SoCozy makes haircare simple, fun, multi-functional products that streamline tub time, as well as solutions targeting specific hair concerns to make styling a snap.
So Cool – through their products, website, social channels and unique collaborations, SoCozy encourages and supports individuality. all kids, any hair type – SoCozy makes it their mission to build confidence and inspire originality. being you is their idea of cool. be sure to check out SoCozy Stylers, a free rewards program that rewards customers for social sharing.
your Target store should be stocked with SoCozy products! look for SoCozy in the "Hair Essentials" aisle near the Women's Hair Care products. the were high up on the shelves at my Target.