This is a sponsored post.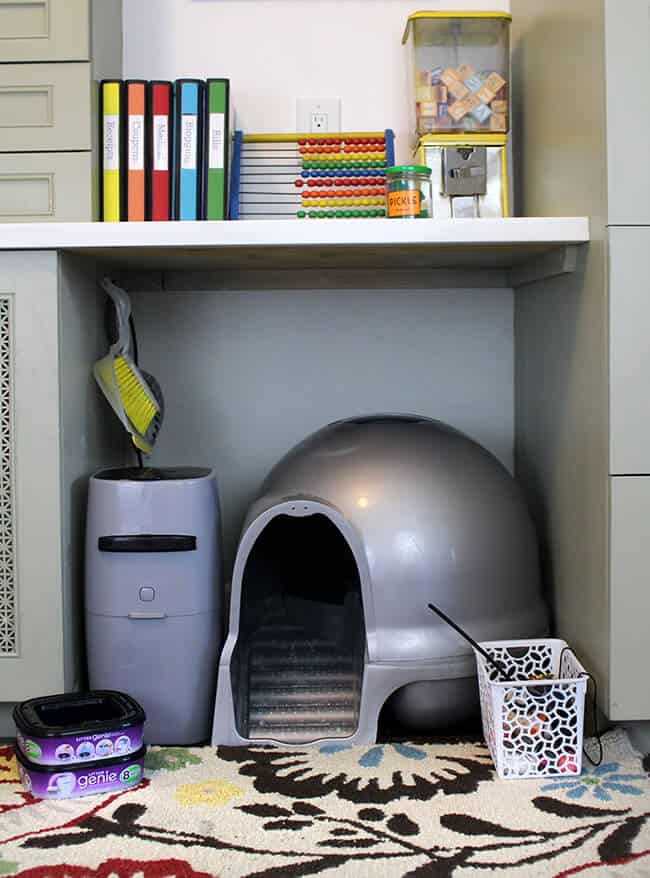 when it comes to household chores, i have to admit that my boys have it pretty easy. we are so busy that they don't have time for many chores. they are required to keep their rooms and playroom clean, empty the dishwasher and take care of the kitties. this means cleaning the cat box and feeding them. the boys are pretty good at getting this done without complaints, but whos kids love chores. mine surely don't.
emptying the cat box is their least favorite chore....especially because it has to be done daily. EVERYDAY! with two kitties, it gets quite a bit of use, and i don't want my house to smell like we have cats. this is my husbands number one pet peeve.
i require that the boys take out the dirty litter to the outside trashcan, and to them, this takes a lot of time. however, i do not want soiled litter in my indoor trashcans so it is mandatory.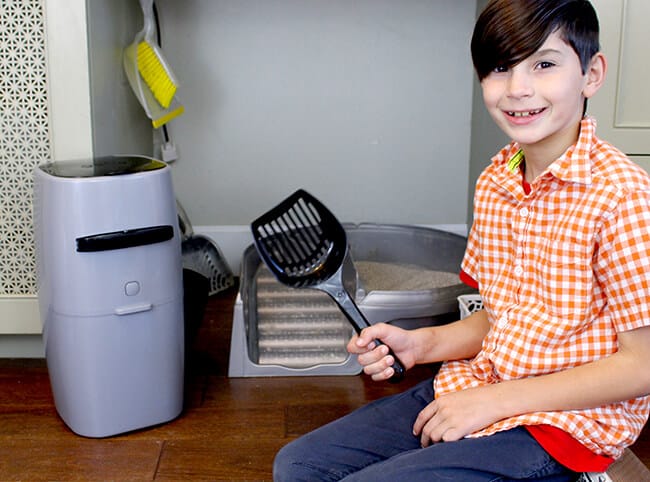 but now things are changing. last week, we purchased a Litter Genie® Pail at Target for our cats.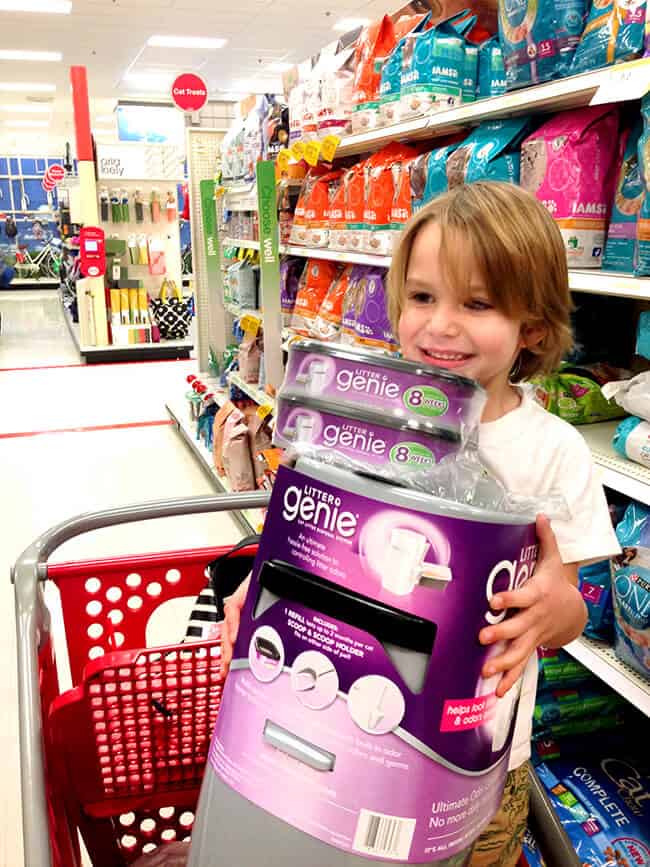 it is actually more for the boys than it is for the kitties because it is supposed to make cleaning the cat box easier. a Litter Genie® is basically a trash system for soiled cat litter, where waste is sealed away for up to 14 days or less depending on how many cats you have. this means no more daily trips to the trash. you can easily scoop the sand into the Litter Genie® as you pass by and be done with it. the Litter Genie® keeps the odor locked away until the pail is full and ready to be emptied. so far, i think it is working out awesomely....there is definitely less complaining because now, cleaning the cat box can be done so much quicker.
here are the easy steps for using the Litter Genie®...
first, scoop the clumps from the litter box, open the lid to the Litter Genie® and drop in the clumps.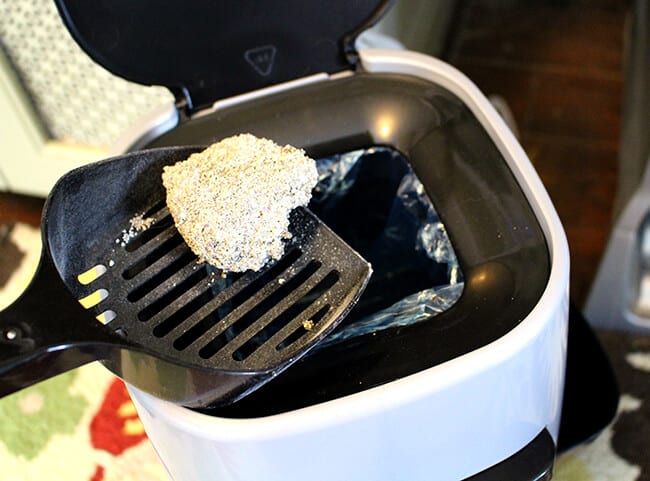 pull the handle to help seal in waste & odors. the unique air-tight design helps keep smells inside the Litter Genie® even when you open the lid.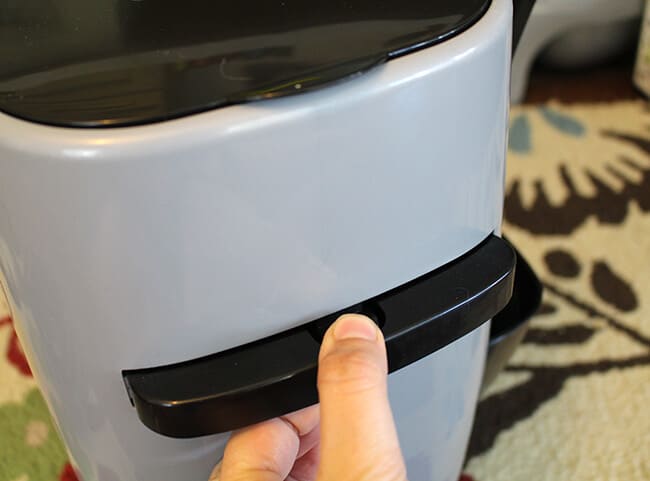 then shut the lid. that's all you do!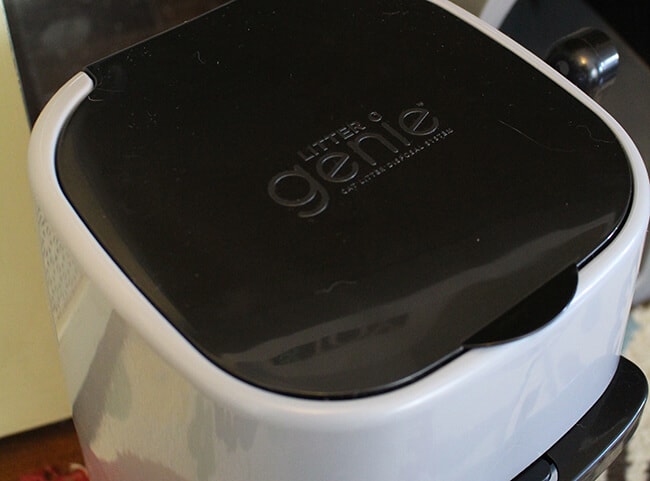 after 14 days or when the Litter Genie Pail is full, just tie the top of the insert bag and dispose in the outdoor garbage. then refill the Litter Genie® with a refill bags, which are also sold at Target or retailers that carry the Little Genie®. easy as pie.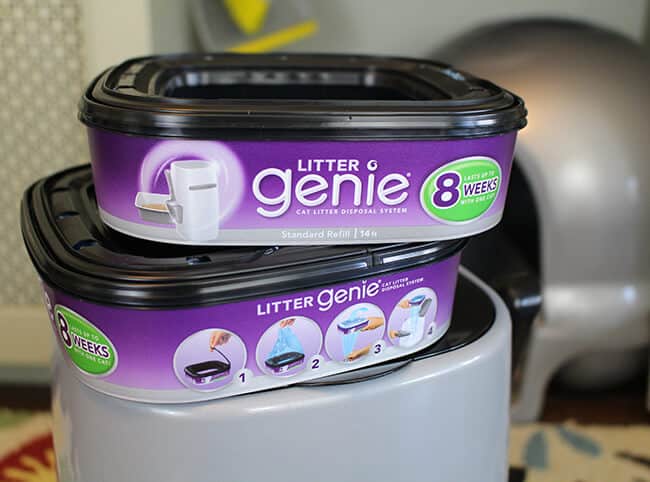 We really like the Litter Genie system so far. if you think it is something you would like to use for your kitties, head over to Target. We love Target and also picked out a fun cat toy laser pointer for our kitties. We definitely love to spoil them.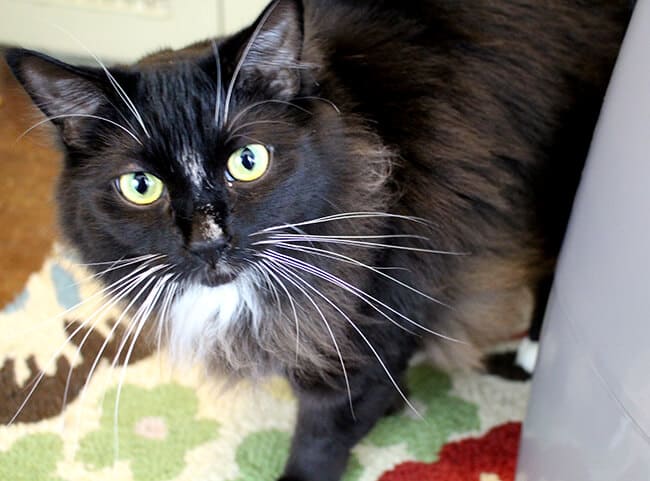 and since Fancy Feast is part of this Target deal, let me leave you with a little bit of info on the brand. for over 25 years, Fancy Feast has been committed to preparing the most enjoyable gourmet meals for your cat. their mission is to bring culinary perfection along with balanced nutrition to our beloved cats. every delicious Fancy Feast selection is made with high-quality protein sources and ingredients. my kitties used to love Fancy Feast cat food. sounds like a cats dream food.